Is Mauritania safe in 2023?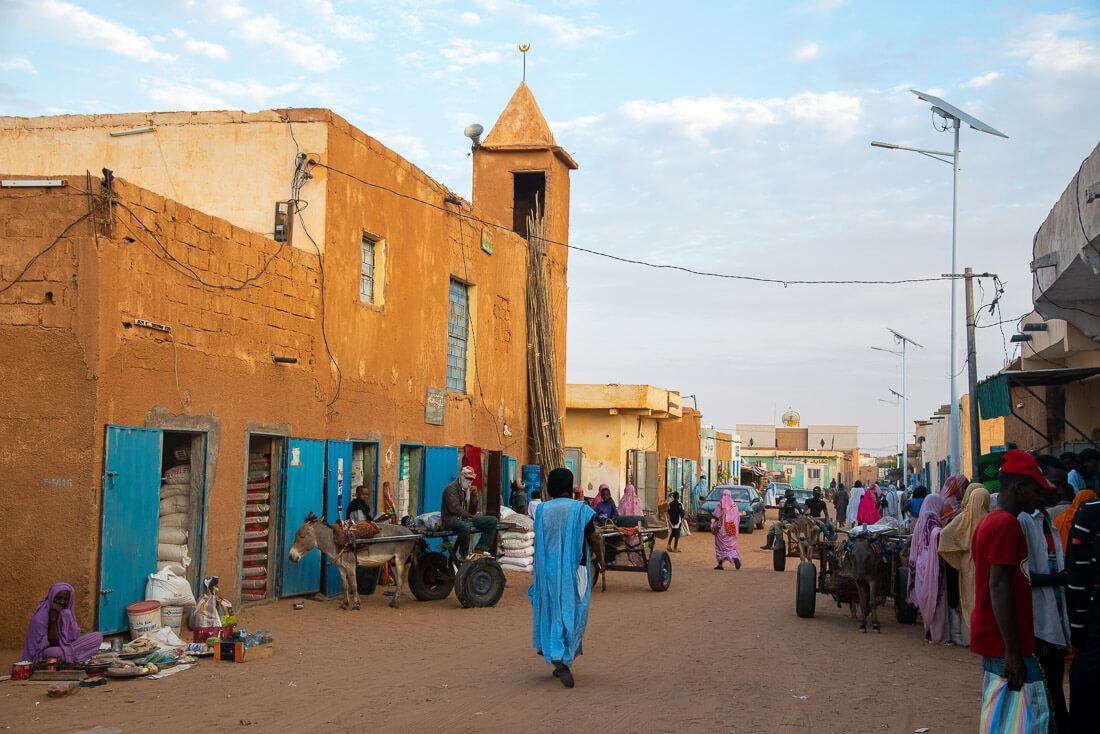 ---
Wanna travel to Mauritania with Against the Compass?
Join a group of like-minded travelers in our next scheduled tour in Mauritania:
November 4th to 11th, 2023
---
When I came back from West Africa, I decided to Google everything to do with Mauritania's safety – after my trip, not before.
I know that it's kind of unusual to look for safety tips once you are done with your trip but I just wanted to contrast my personal experience with other's, and I was terribly disappointed by the large amount of BS I found, especially from the World Nomads site, whose article ranks #1 on Google for Mauritania's security-related keywords.
World Nomads, and many others as well, brand Mauritania as an unsafe, actual war zone, a country ruled by bandits, with a high level of terrorism, kidnappings and crime, hence demonstrating they have no idea about Mauritania, and all they care about is for you to be afraid so that you purchase their travel insurance.
I spent 3 weeks backpacking in Mauritania and, while it's true that some very remote areas may present some safety concerns, most of Mauritania is completely safe and suitable for independent travel and, from my experience, I can only say positive things.
I am aware that what I experienced doesn't necessarily reflect the reality but this article is not only about my journey, but it's a comprehensive analysis of the security situation that proves why I firmly believe that Mauritania is a safe destination to travel to.
Looking for tips? Here's everything you need to know for traveling to Mauritania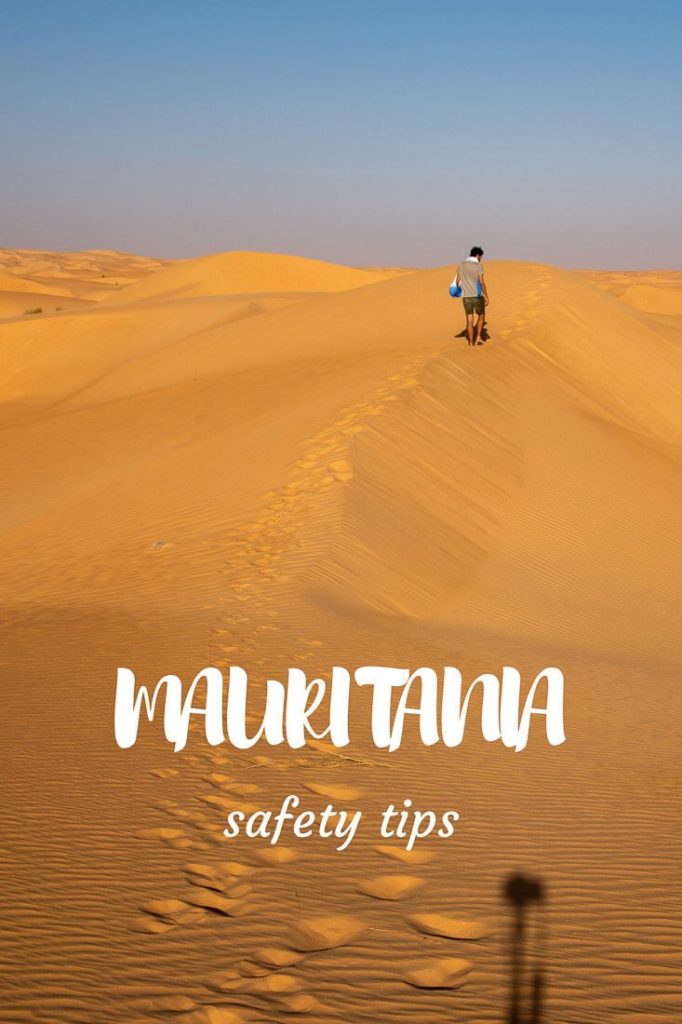 Insurance for traveling in Mauritania
I strongly recommend IATI Insurance: COVID-19 + full Mauritania coverage
BUY IT HERE TO GET YOUR SPECIAL DISCOUNT
Is Mauritania safe to travel to? My personal experience
Before telling you about my trip to Mauritania, know that I backpacked all around on my own, without a guide. I traveled by local transportation across sand dunes, hitchhiked a few times, and also rode the Iron Ore Train.
In 3 weeks of independent travel in a country where moving around by public transportation can be slow, I believe I saw a fair amount of the country, including the off-the-beaten-track area of Tidjikja. I never experienced the smallest issue.
Mauritanians were always kind to me, helpful and hospitable, or merely curious in the worst-case scenario.
Besides the endless random street tea invitations, I also got invited to 3 different houses, twice for tea, once for lunch. O
n many occasions, to move from one Sahara town to another, you must arrange a local pick-up in advance and, throughout the journey, people I just bumped into on the streets were always kind enough to help me organize such a trip.
Mauritania is, in fact, one of those countries where local interactions are one of the highlights, making you always feel safe.
I know that these are just words and that danger can come from anywhere but all travelers I have talked to have had similar experiences, plus you would be surprised to know that in Mauritania, you do see a lot of tourists – relatively speaking. In fact, popular places such as Ouadane or Chinguetti have significant tourism infrastructure, even though most tourists come from France, and the reason is that as a former French colony, Mauritania is heavily promoted in France.
In summary, Mauritania is a safe destination to travel to. Keep reading to know why.
Read: Mauritania ultimate backpacking itinerary
Why does Mauritania have the reputation of being a dangerous country?
1 – Because it belongs to the Sahel
Even myself, a couple of years ago, when I had absolutely no idea about what was going on in the country, I also thought Mauritania was dangerous to visit and the reason is that it is part of the Sahel, a massive geographical region that stretches from west to east Africa, from Mauritania to Eritrea and many countries in between.
Today, the Sahel is perhaps, the most troubled region in the world, and the most dangerous as well, especially in Mali, Burkina Faso, Chad, Niger, Nigeria and, unfortunately, Mauritania. It's a region in which the different governments have very little control, and where foreign armies are fighting against Islamic rebel groups.
You'll be interested in:
Mali travel guide
Libya travel guide
Nevertheless, the Sahel is huge and all this trouble is concentrated in a specific area, which is as big as Europe anyways but, in Mauritania, the only region which is indirectly related to this fight is some sections of the border with Mali, which are too remote to visit anyways, hundreds and hundreds of kilometers away from any tourist site, and separated by a huge desert with practically no roads.
The rest of Mauritania is a safe area somehow unattached to that conflict.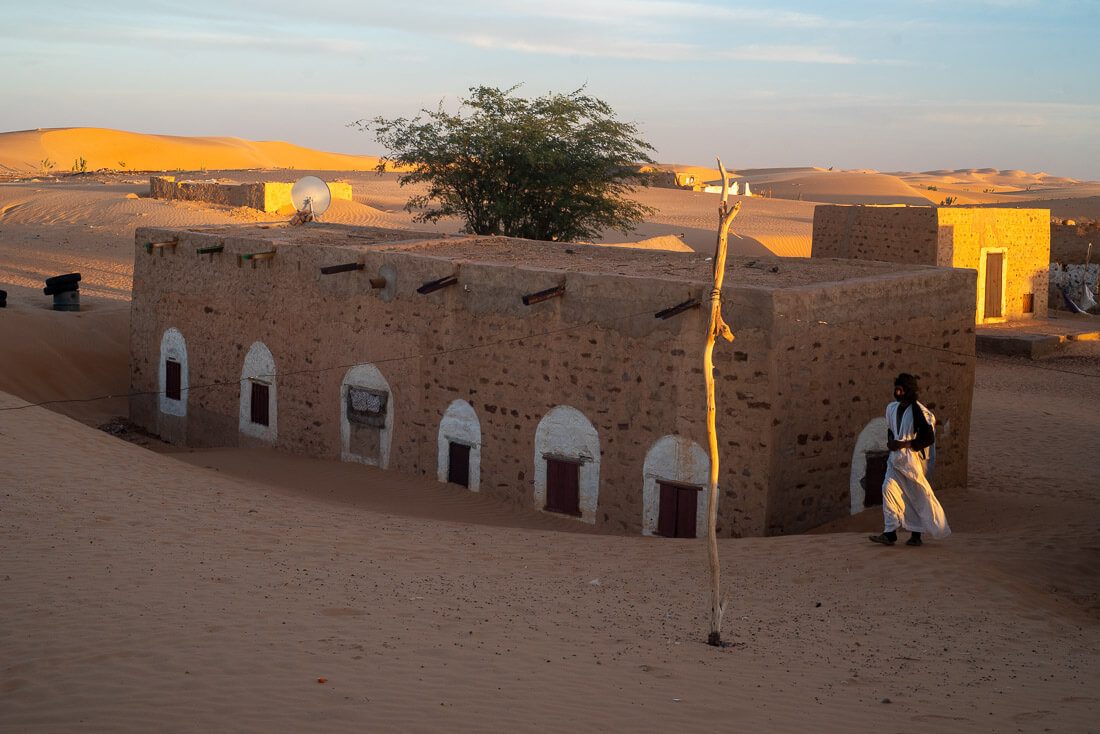 2 – Because of a terrorist attack that put an end to the Dakar Rally back in 2007
Many years ago, in 2007, a group of Islamic extremists killed four French tourists who were having a picnic in Aleg, 250km east of Nouakchott.
The problem was that this unfortunate, yet isolated, incident was the reason the 2008 Dakar Rally was canceled, and it's been suspended ever since.
Furthermore, it put an end to the already small Mauritanian tourism industry, which hasn't picked up since then.
After that terrible event, two more attacks perpetrated by extremists have taken place in Mauritania, the last one being in 2009:
Since then, no more incidents have been reported.
However, it's important to highlight that the main reason why Mauritania has kept safe is that their army and on-the-ground-intelligence are excellent and throughout the country there are countless and countless checkpoints that have never allowed terrorists to roam around freely.
Dangerous or sensitive areas visit in Mauritania
FCDO Mauritania travel advice
The FCDO doesn't really recommend traveling to Mauritania, but that was expected.
They claim that traveling to Nouakchott, Nouadibou and Atar can be done but they discourage people from going anywhere beyond that, which is where the most interesting touristic sites are.
This is just a personal opinion, but I would never make travel decisions based on what the FCDO – or any Ministry of Foreign Affairs – says.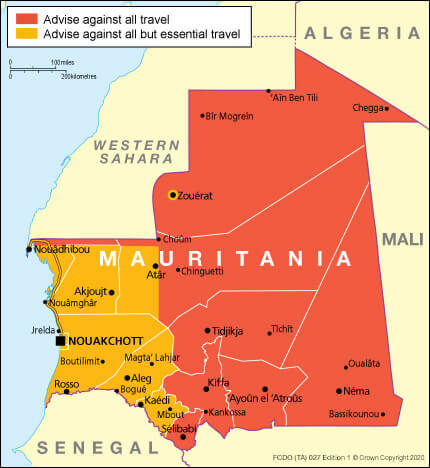 Dangerous areas in Mauritania which should be avoided
Nevertheless, regardless of the FCDO advice, these are the areas I recommend you don't go to:
Border with Mali
It is known that terrorists and people you would not want to bump into have successfully crossed the border from Mali, especially in the northern part. Nonetheless, as I said, that area is too remote to go, you probably can't even reach it, since the army would likely block your way and send you back, in the best-case scenario.
Read my Mali safety guide
Border with Algeria
Same as the Mali border but nobody knows exactly what is actually going on there. Some Mauritanians claim it's a training area for the army, while others say there's some fighting there, and a few told me it was perfectly safe. In any case, it's a far-away area that should be avoided.
Is Oualata safe?
Oualata, or Walata, is a real off-the-beaten-track oasis village located deep in the Sahara, famous for its traditional, colorful houses.
It has one issue, however, which is that it's close to the Malian border and, according to the local authorities, it's not safe to travel there but, according to travelers, the only issue is that, once you reach Néma – the village where you find direct transportation to Walata – you must remain at the police station while you wait for the local pick-up to depart. Traveling from Nouakchott to Walata takes nearly 24 hours.
Is the Mauritania-Western Sahara border safe?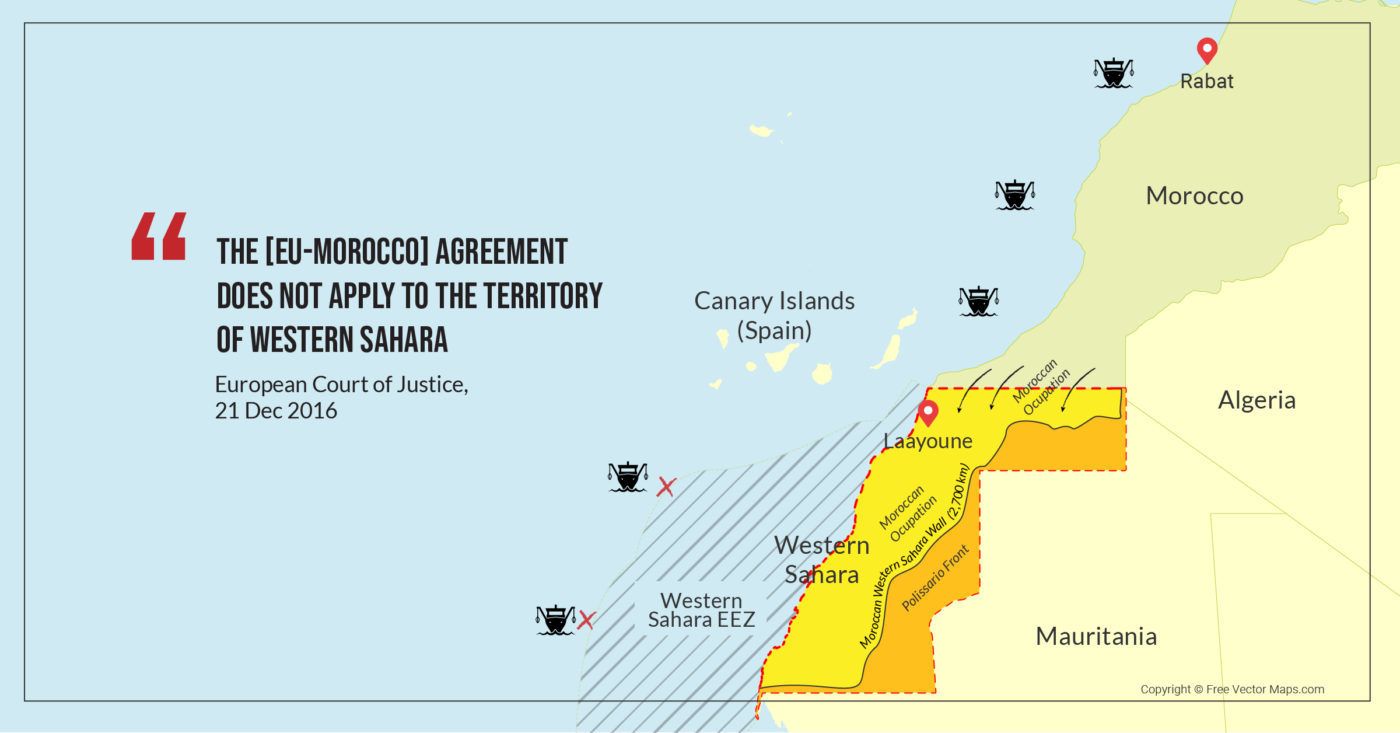 As you know, Western Sahara is a disputed territory, a large part of which isn't controlled by anyone, infamous for being a far-flung territory full of bandits, or that's what many people claim at least.
I honestly don't know what the potential dangers of getting close to that region are but in any case, if you are riding the Iron Ore Train, know that part of the train journey goes within it and that Choum and Zouérat are actual borders towns.
I didn't see anything unusual when I was there, however.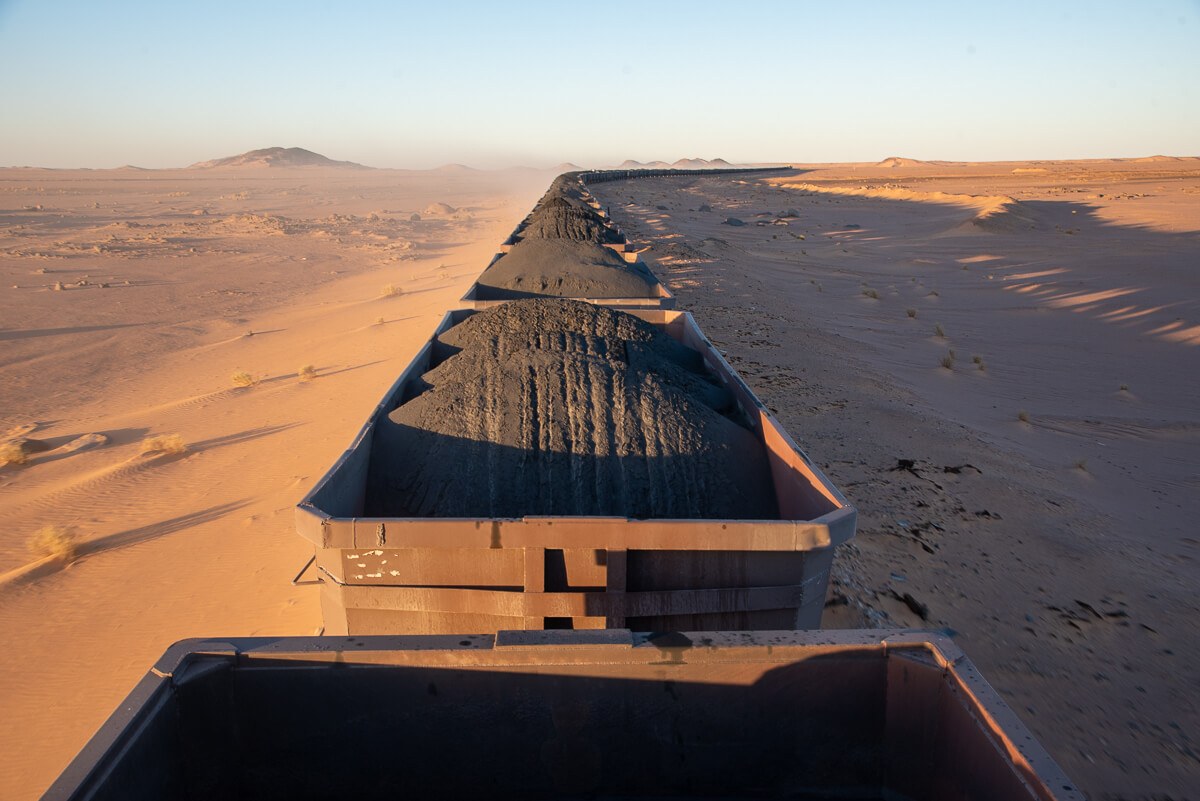 Safety tips for traveling to Mauritania
Insurance for traveling in Mauritania
I strongly recommend IATI Insurance: COVID-19 + full Mauritania coverage
BUY IT HERE TO GET YOUR SPECIAL DISCOUNT
Crime is practically non-existent but in Nouakchott, be careful of your belongings
Especially at the Port du Pêche (fishing port) in Nouakchott, a popular place for visitors where, allegedly, pickpockets are continuously operating, and I think it's true because upon my visit, several locals warned me not to leave my stuff unattended and to watch out for my pockets.
I actually wanted to get in the water to take photos of the fishing boats from closer, so I left my shoes on the sand, only to find out later that they had disappeared, but it turned out that some local ladies had put them away to protect them from potential thieves.
Apart from the Port du Pêche, Nouakchott and the rest of the country are practically free of crime, similar to many countries in the Middle East.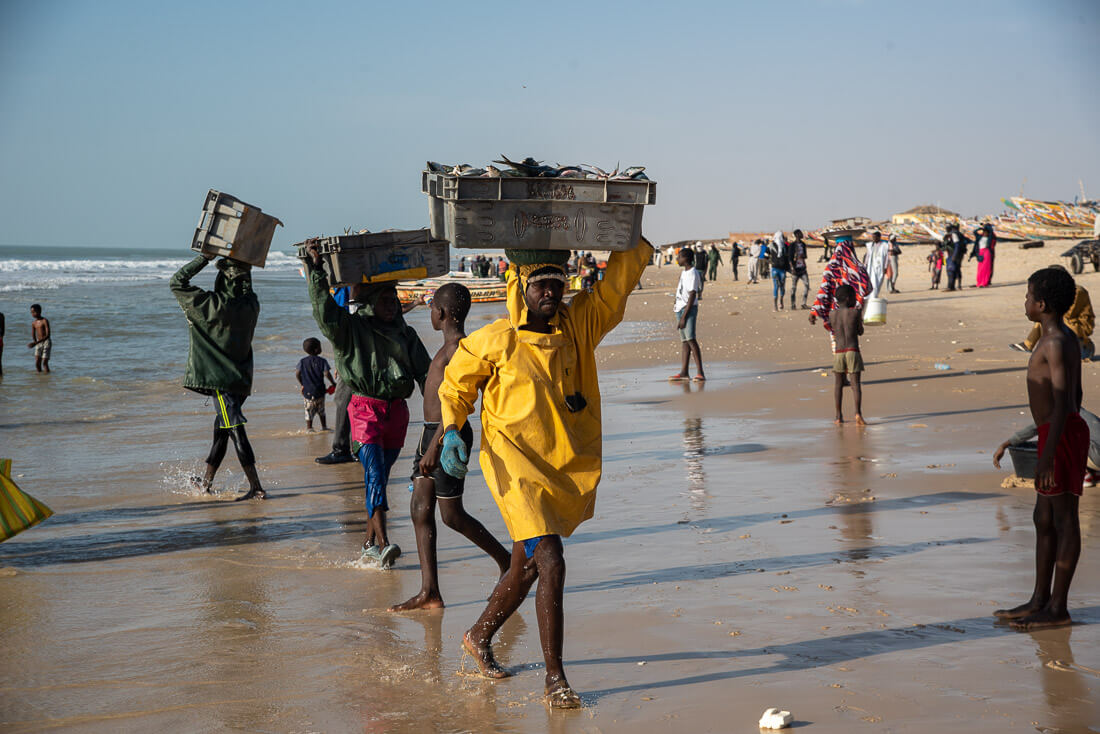 Bring 30 or more copies of both your passport & visa
As I said before, the army presence is one of the reasons why Mauritania has kept safe.
Across your journey, you will go through tens of checkpoints where you will have to register, for your own sake and security. They will ask for a copy of your passport and visa – they call it fiche – and I recommend having both them printed out in one single page, along with your local phone number, if you have one.
If you don't have a copy, they will make you get out the car or bus and write down all the information, wasting your time and other's, so bring 30 copies or more.
If driving, do know the road condition
Some roads which may seem fine on Google Maps might be covered in sand, making them completely impassable for any car which isn't a 4×4.
For example, the nearly 500km road that connects Tidjikja with Terjit was practically swallowed by sand dunes, and you needed not only a 4×4 but also good driving experience.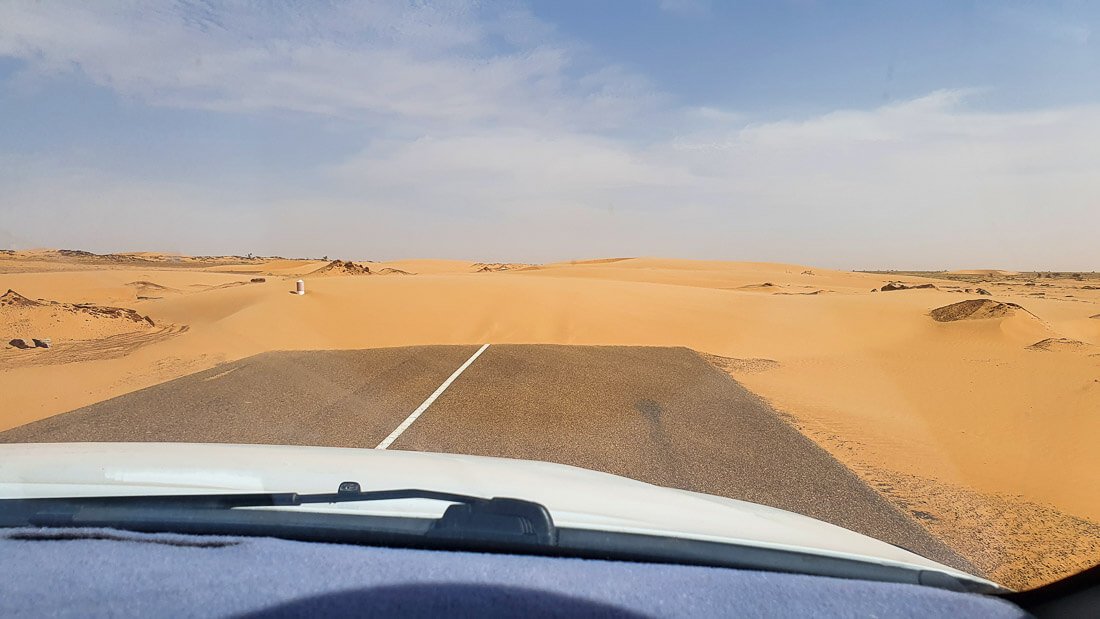 Only experienced drivers should attempt driving in the Mauritanian desert
Anywhere in Mauritania is remote, but the desert is even more so.
If you are planning to get deep into the Sahara with your own vehicle be aware that, if you get stuck in the sand, you will be completely on your own.
Consider joining a group expedition!
If, after reading my post, you are still skeptical about safety in Mauritania, join our upcoming group expedition.
When?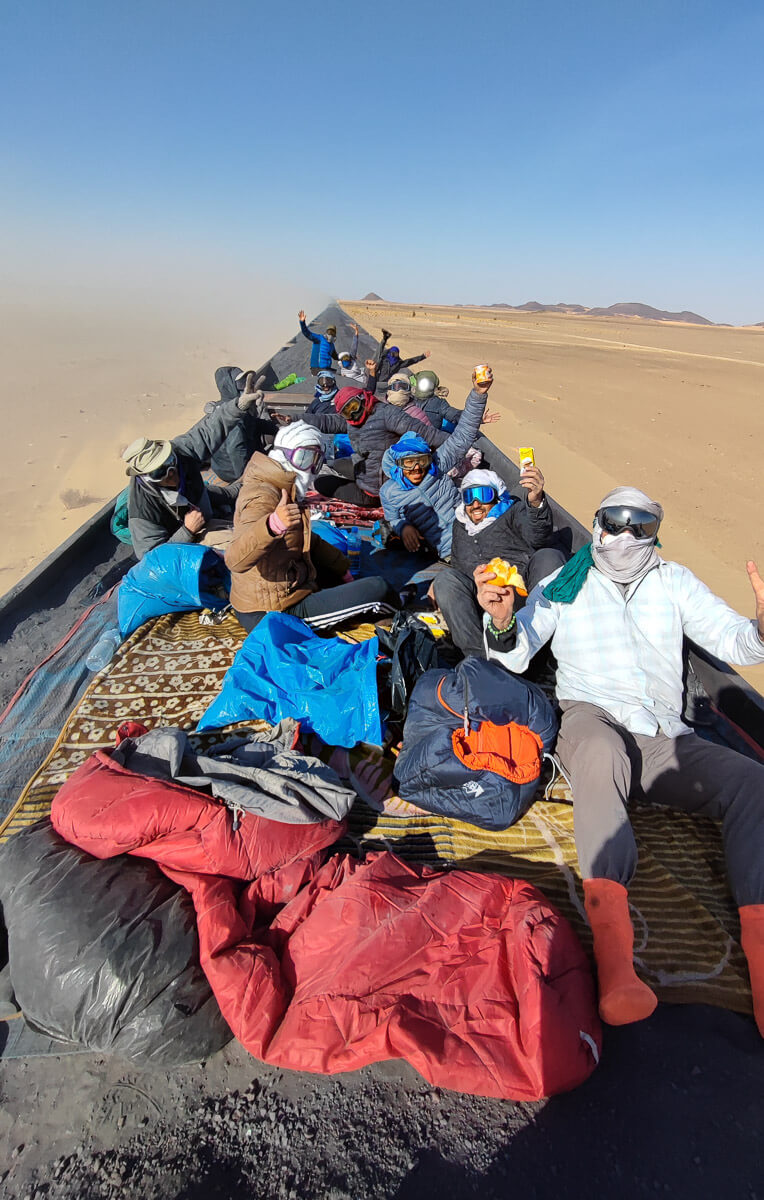 Is it safe to travel in Mauritania as a solo female traveler?
Solo women travelers should be aware that Mauritania is a very conservative Muslim country composed of a highly patriarchal society, hence your experience will definitely be different from a man's.
If you are a solo woman who has backpacked in Mauritania all by herself, and would like to share your experience, kindly email me at joan(at)againstthecompass.com
Otherwise, based on female experiences in other countries, here are a few observations:
Conclusion: how safe is Mauritania?
All I can say is that don't trust what media and governments say but you should also listen to the local people, travelers and see Mauritania with your own eyes.
During my trip, I met several European expats who affirmed that Mauritania was actually safer than their home countries. They say Nouakchott can be very boring but they appreciate living in such a level of peace and freedom, even those who have kids.
Mauritania is one of the safest countries to travel in West Africa, and you will have a blast.
More information for traveling safely in Mauritania
Insurance for traveling in Mauritania
I strongly recommend IATI Insurance: COVID-19 + full Mauritania coverage + 5% discount
BUY IT HERE TO GET YOUR SPECIAL DISCOUNT
All our guides to Mauritania
Check more safety guides