Visiting Kandahar, the former Taliban's capital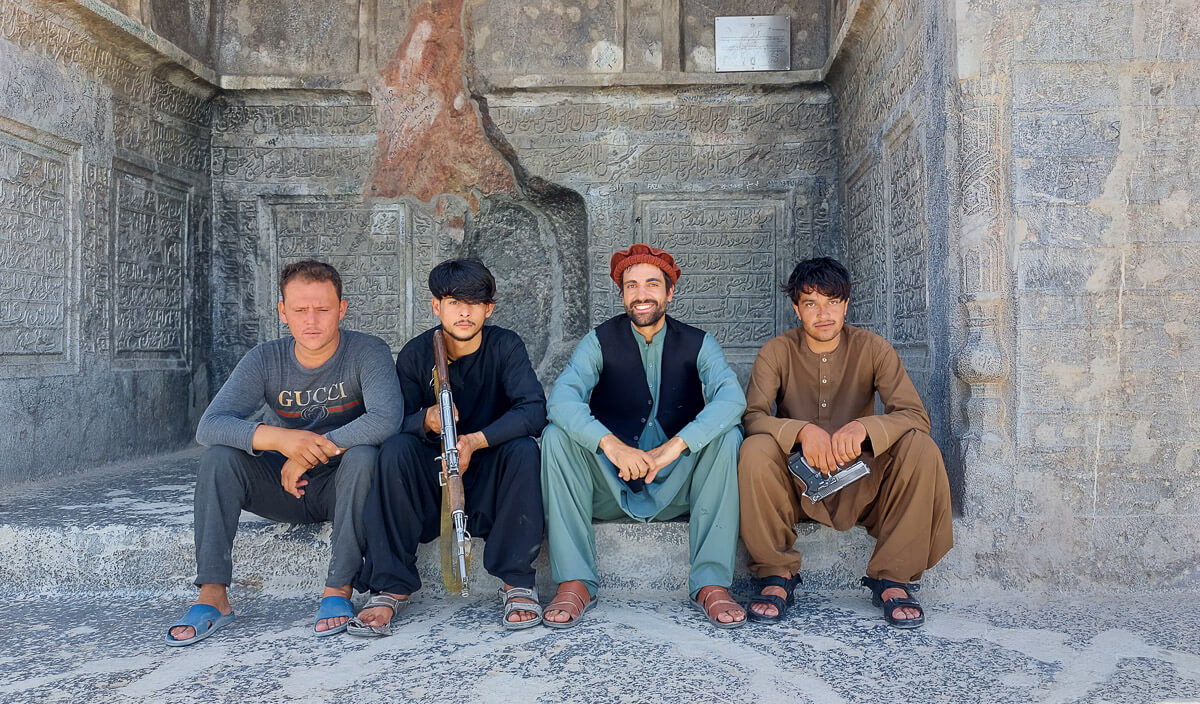 Warning: The Taliban have taken over Afghanistan. As of August 2021, Kandahar is no longer safe to visit.
He had been shot.
Five minutes after we met with our driver, he said he got shot while driving this very same car one year ago.
Why were you shot? – I asked him
He wasn't sure. Maybe because his brother occupies a high position in the Afghan Government, or maybe because he is a taxi driver who works with foreigners. Nobody knows, but the thing is that a talib boy on a motorcycle shot him through the window while he was driving around Kandahar in his car.
Fortunately, he survived, and all he said was that shit happens in Kandahar.
I visited Kandahar in June 2021, and it was one of the highlights of my trip to Afghanistan. In this post, I wanted to tell you about my personal experience and all practical information.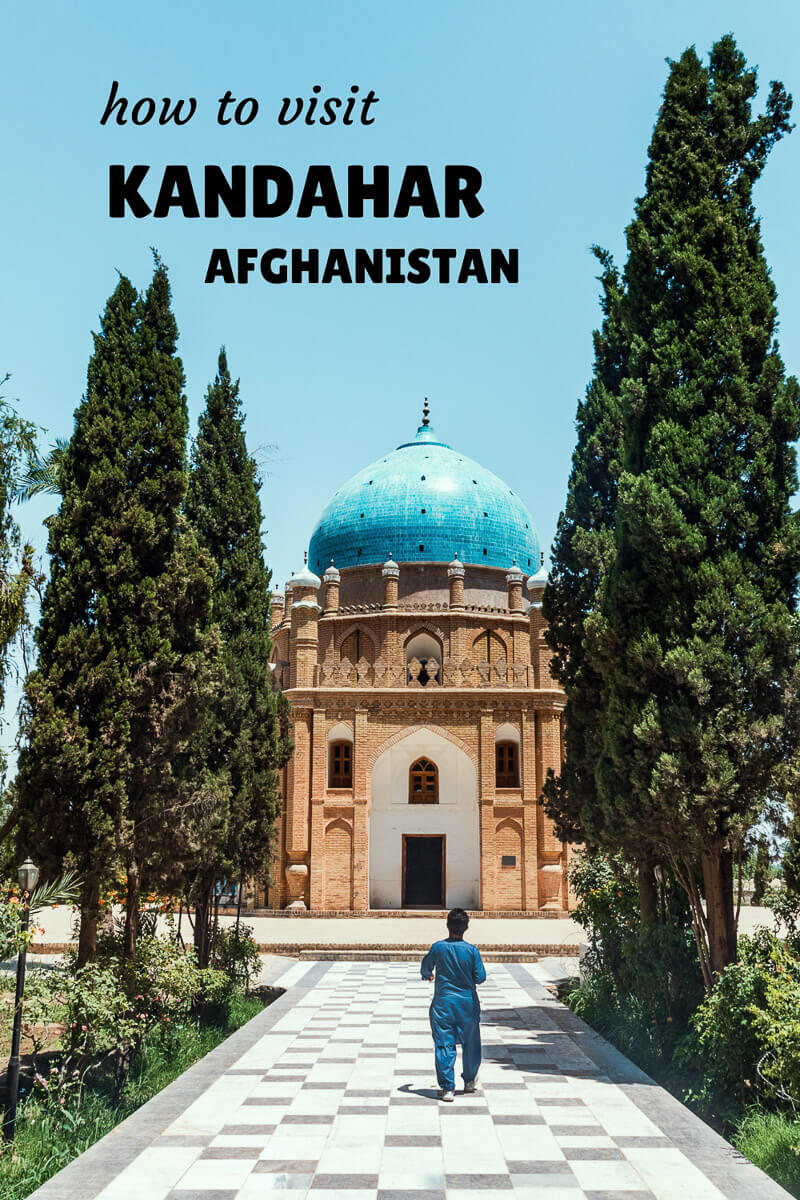 Kandahar, the Afghanistan you see in the news
Pashtuns are the main tribe and the most conservative ethnic group in Afghanistan – they also live in western Pakistan. Many Pashtuns are known for their extreme fundamentalist ideas, whose behavior is dictated by the Pashtunwali, a customary law and code of conduct used for centuries that sometimes prevails over the country's law, especially in rural areas and Pashtun-dominated cities like Kandahar.
Kandahar is the cultural center for the Pashtun people.
Long-bearded-men and women in burqa, but also dust, utterly hot summers, and an insane level of military security. Kandahar is like the Afghanistan we have been watching on TV.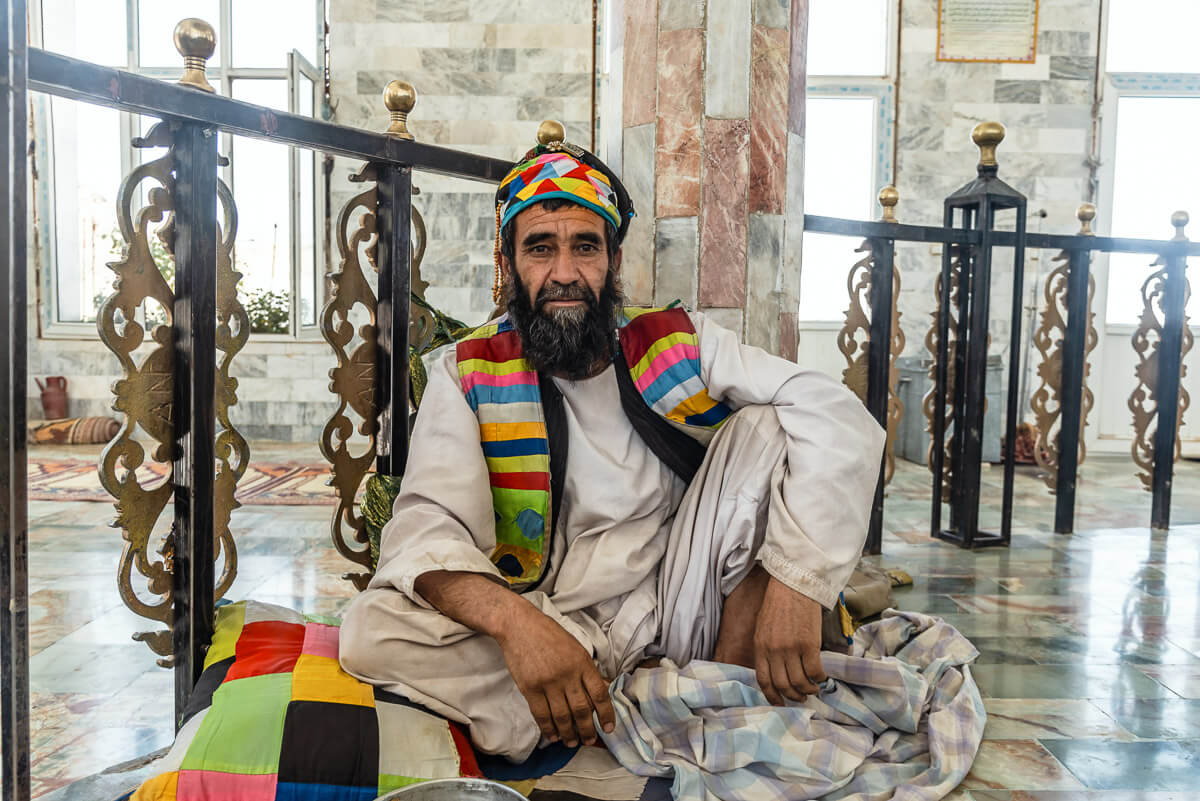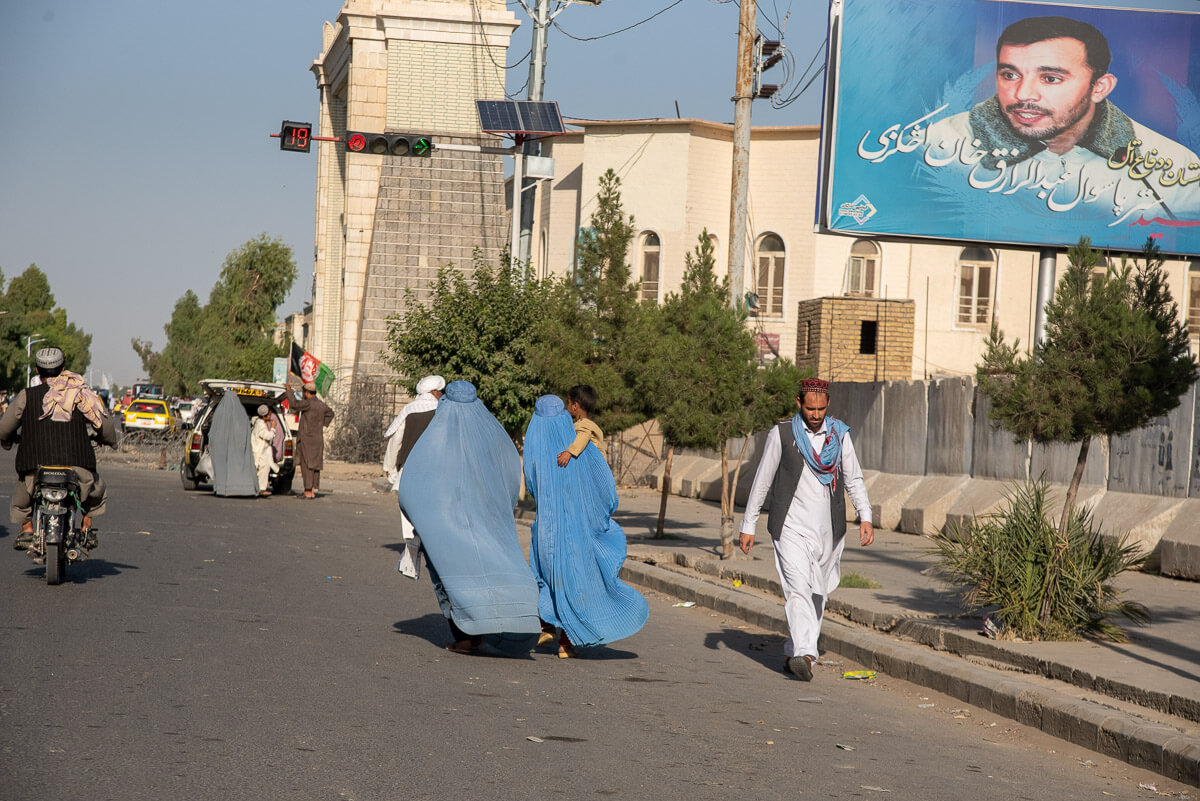 Yet, Kandahar can be as wild as charming.
The media only tells us one side of the story, and the truth is that Kandahar is a particularly welcoming city.
Hospitality, for example, is one of the pillars of Pashtunwali, and Kandaharians are obligated to protect their guests, even with their own lives if necessary. There are very few places in the world where you will meet so many kind-hearted humans as in Kandahar, Pashtuns who will absolutely overwhelm you with their hospitality and kindness.
Moreover, Kandahar is surprisingly rich in history, since it was actually founded by Alexander the Great himself in the 4th century BC. He named it Alexandria Arachosia, a city that became a yummy target for conquest for the following two millennia. Many of Kandahar's jaw-dropping mosques, shrines and mausoleums are today resting places for historical leaders and dynasties that ruled throughout the history of Kandahar.
You might be interested in my Syria travel guide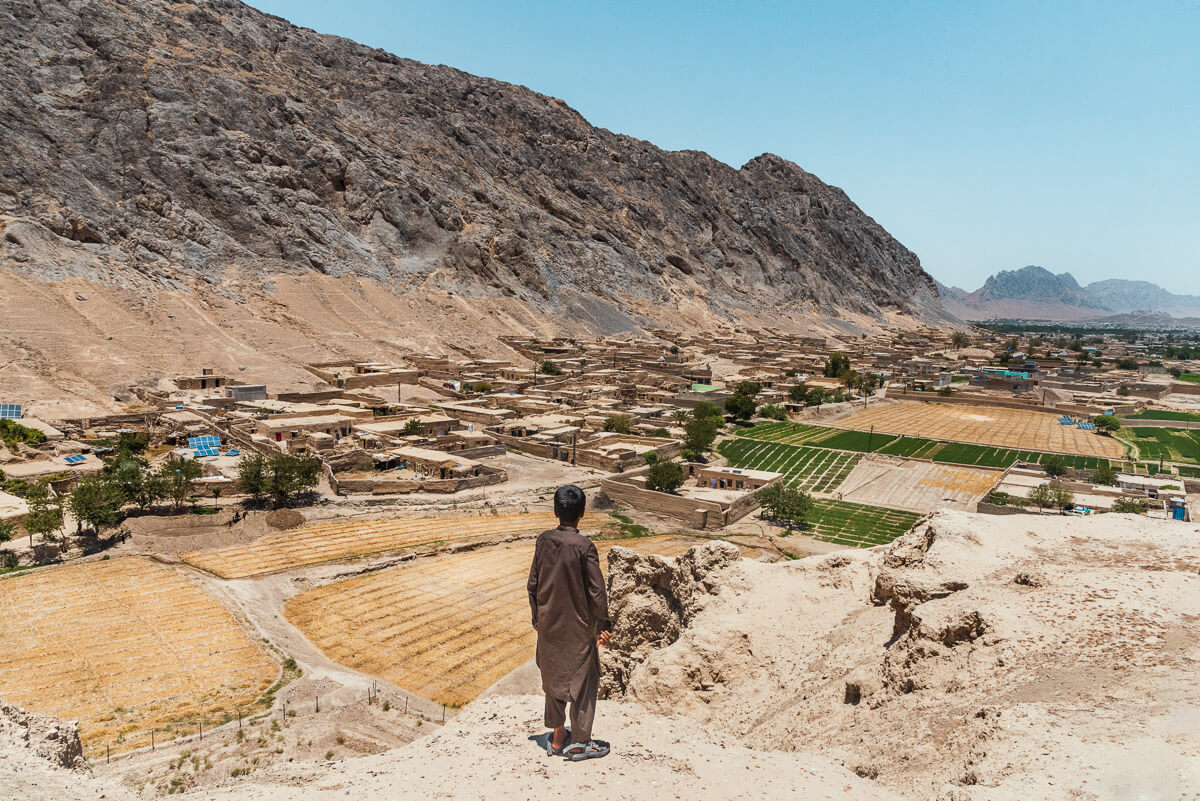 Visiting Kandahar, the former's Taliban capital
For Afghanistan, do get specialized travel insurance for high-risk countries from a company like Battleface, an insurance provider that also offers crisis response and full assistance in situations of terrorism, insurgency and kidnapping
CLICK HERE TO GET A FREE QUOTE
Kandahar is the second most important city in Afghanistan and the capital of Kandahar province.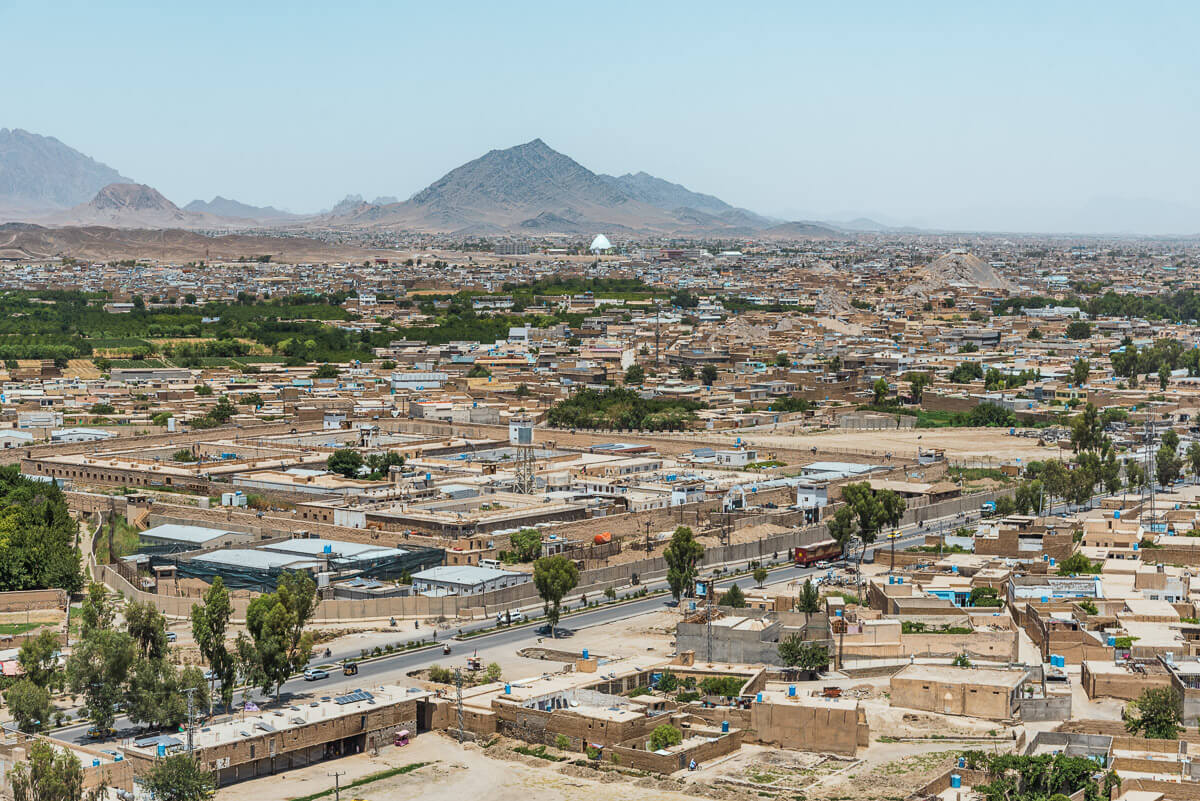 It's infamous for being the place where the Taliban movement was founded, and the actual Taliban capital when they ruled the country from 1996 to 2001.
With the USA invasion, they were kicked out of power, and Kandahar was liberated, but the rest of the province has been a place of intense fighting ever since, the reason why Kandahar has been in the headlines of most international newspapers.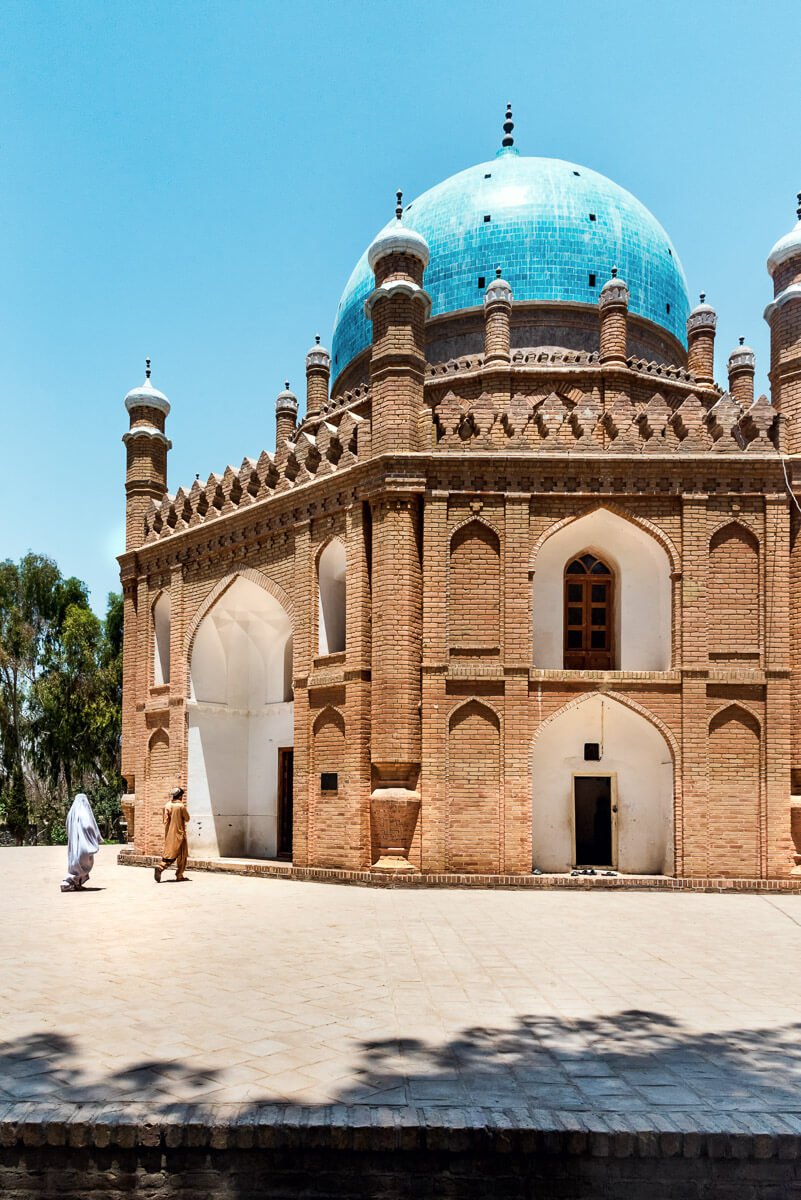 Kandahar city, however, has always remained safe, relatively speaking, of course. Kandaharians are carrying on with their lives, but the Taliban are based not far from the city outskirts, and their attempts to enter the city are not a rare thing.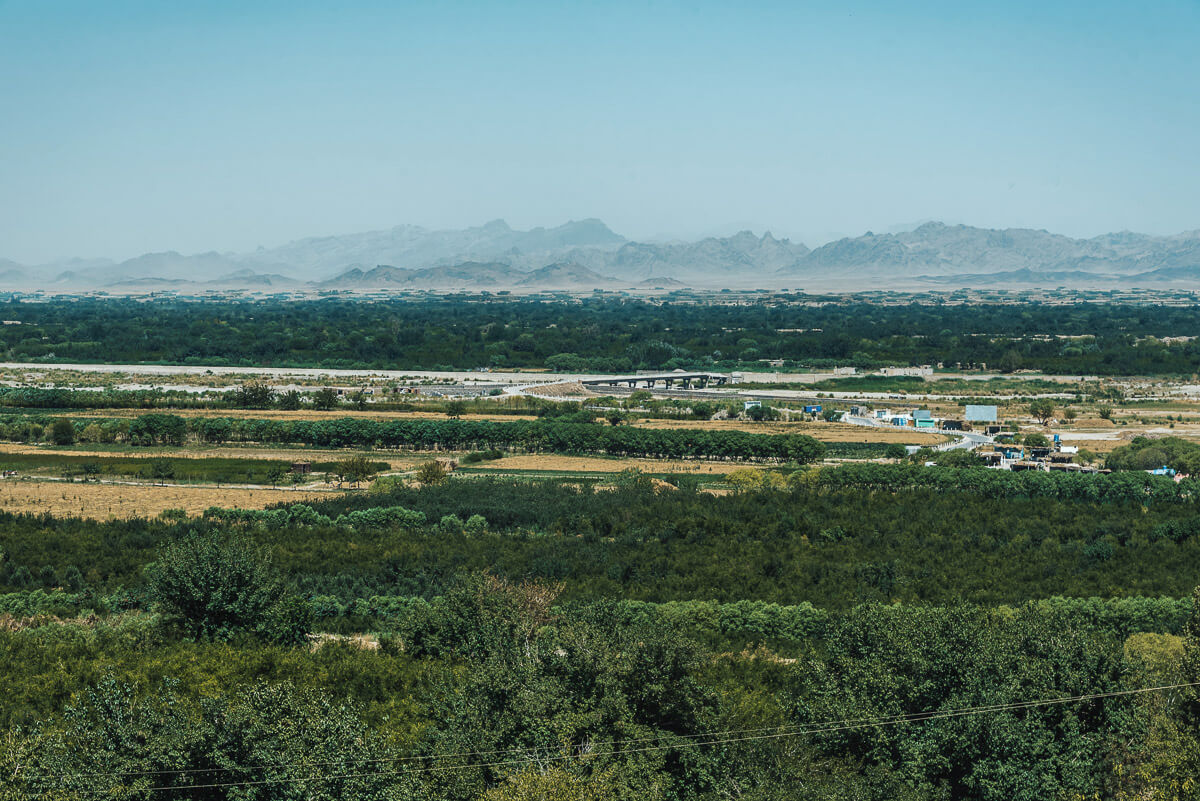 Moreover, there are bad people all over the world, and the bad ones living in Kandahar might have sympathy for the Taliban so, as a foreigner, visiting Kandahar requires taking a few necessary precautions.
That's why Kandahar is the only place in Afghanistan I visited with a professional tour guide and, unless you have local contacts, I recommend you to do the same.
Read: How to travel safely in Afghanistan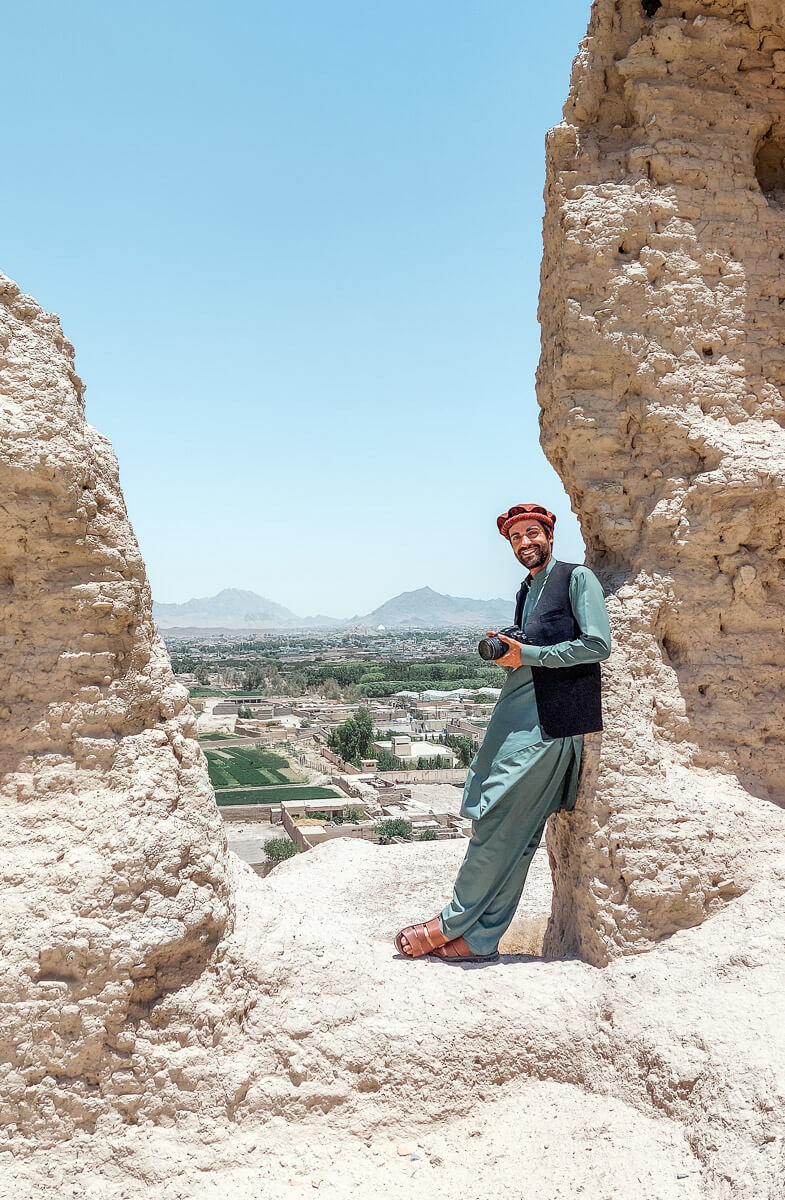 Our Taliban tour around Kandahar
The relationship between Kandahar and the Taliban is living history.
The city of Kandahar was the birthplace of Mullah Omar, the founder and historical leader of the Taliban movement, and also an ex-mujahid who fought against the Soviet Union occupation.
When the war against the Soviets was over back in 1989, the same mujahid leaders who once claimed freedom, began fighting each other for power. Meanwhile, Mullah Omar returned to his home city of Kandahar to study Islam in a madrassa.
Fed up with hypocritical mujahids and disappointed that Islamic law had not been installed in Afghanistan after the communists were kicked out, he founded a movement named the Taliban, which was initially composed of 50 armed Pashtun students.
In the Pashto language, Taliban – or talib – means student.
That was in 1994 and, by 1996, they ruled across most of Afghanistan.
Kandahar became their capital.
One of the first things we did in Kandahar was to visit Sra Jama, or Red Mosque, popularly known for being Mullah Omar's favorite mosque, and the place where he used to invite characters to pray, like Osama Bin Laden. The mosque recently underwent a massive restoration.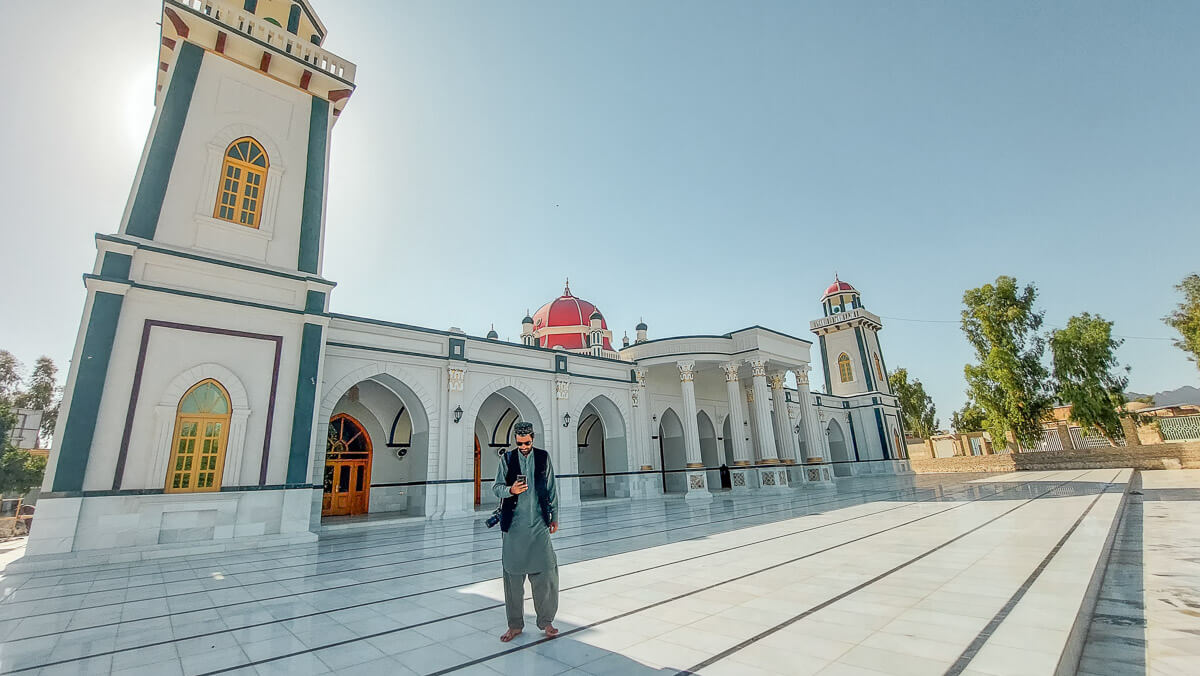 Next to the mosque, there is a former Taliban training school too but, unfortunately, we were not allowed to check it out.
Another place of absolutely great interest was Kirka Sharif (the Shrine of the Cloak).
Kirka Sharif is the holiest place in Kandahar, and one of the holiest places in Afghanistan, since it contains the cloak that Prophet Mohammed wore during the Night Journey in 621.
It's a beautiful shrine, sure, but the exciting part was meeting the Imam, one of the most important Imams in the country, and a crazy man who began telling us stories about the Taliban leader, referring to him as the Great Mullah Omar, talking with such huge respect, making it clear that he truly admired him.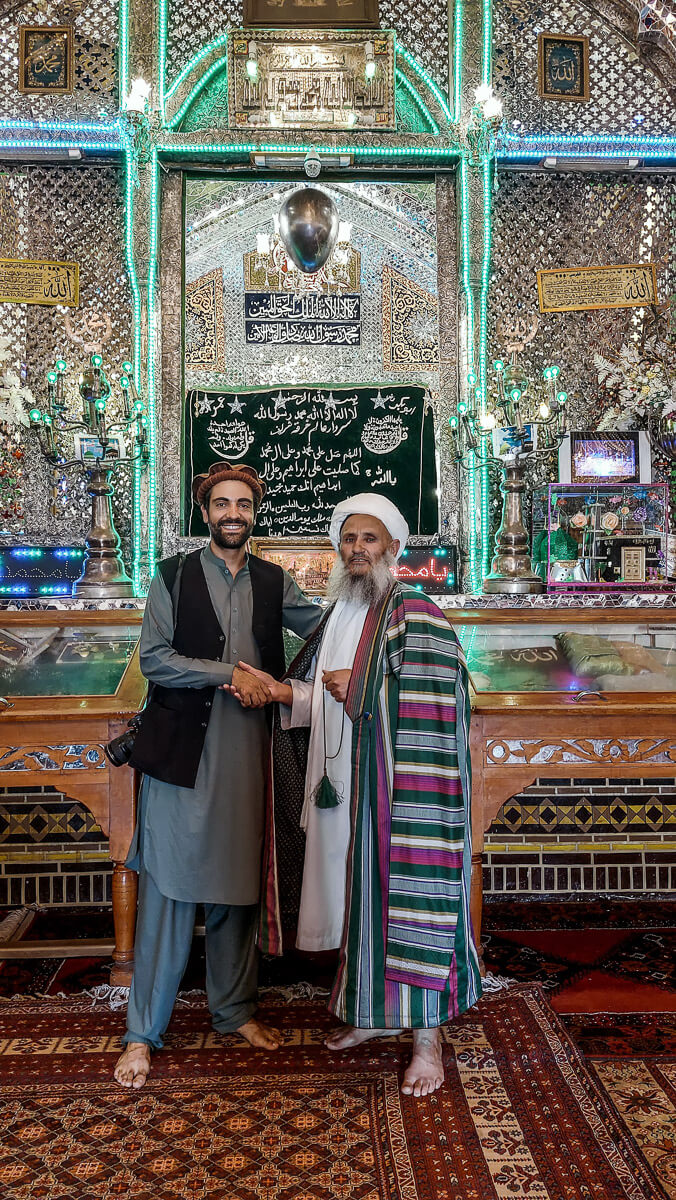 That conversation was one of the highlights of my trip to Kandahar.
Another great experience was about to come when we visited the 40 Steps Monument, locally known as Chilzina. This monument consists of a staircase carved into the mountain built by a Mughal Emperor in the 16th century as an observation tower, and also to commemorate his conquest of Kandahar.
It was on the top of that monument where we met a bunch of crazy Kandaharians who were playing with their guns and smoking hash. They claimed to be soldiers, but they were wearing normal clothes and my guide said that, even if they were soldiers, they were being extremely irresponsible.
There aren't many tourists in Kandahar, so my arrival literally made their day. Without me even asking, they quickly handed over one of their guns to me, followed by asking for a private photo session.
Tonight, we are going to the front line to fight against the Taliban – they said.
That's crazy, please be safe. Aren't you afraid? – I said.
We are not. If we were afraid, who would defend our motherland from the Taliban?
They got super emotional, gave me a huge hug, and then we said goodbye to them.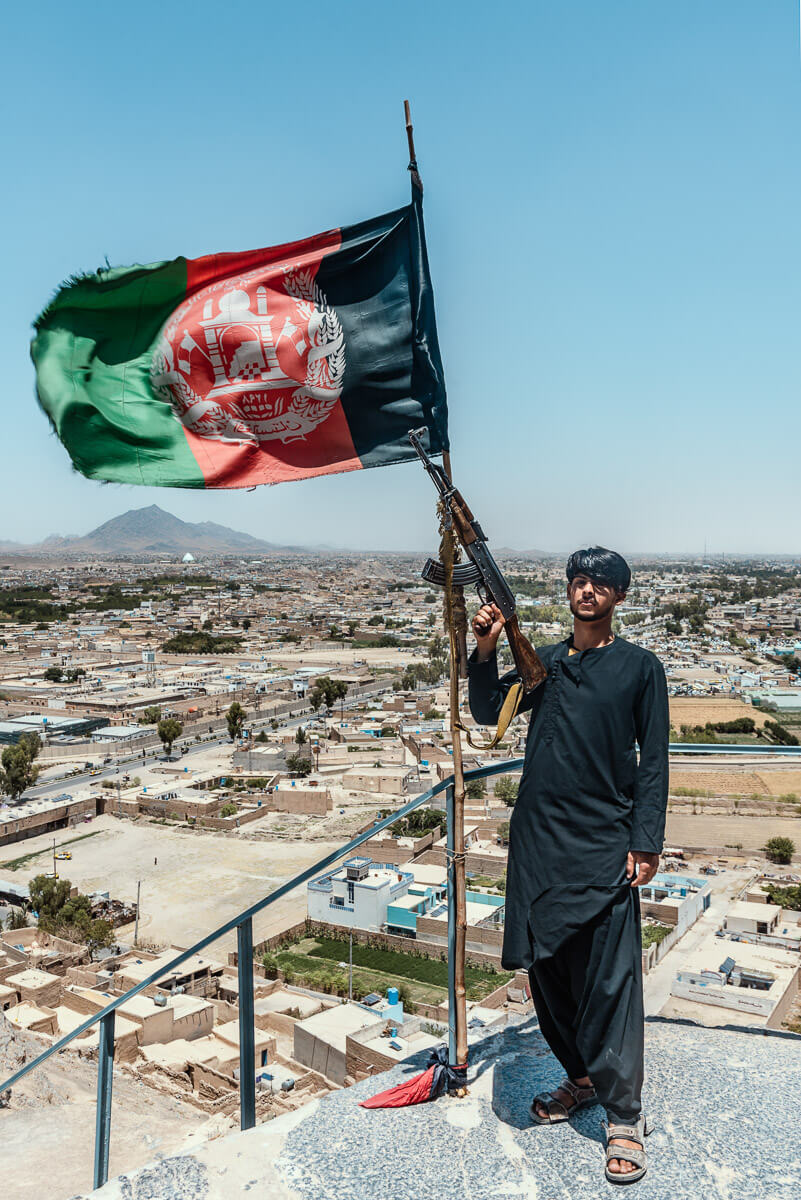 Practical information for traveling to Kandahar
Is it safe to travel to Kandahar right now?
No. Since July 2021, visiting Kandahar is no longer safe. The Taliban are pushing hard to take over the city, and even locals are afraid to go outside. They say it's just a matter of time before Kandahar falls into Taliban hands.
Before that, up to June 2021, Kandahar was relatively safe to visit.
Suicide bombings were not that common, but shooting incidents like the one our driver went through occurred often, even though they tend to be planned and target-specific.
Other than that, visiting Kandahar requires the same rules as visiting Kabul. Try not to attract attention by wearing local clothes, walk around with a local person and just use common sense. Read my Afghanistan safety guide for more information.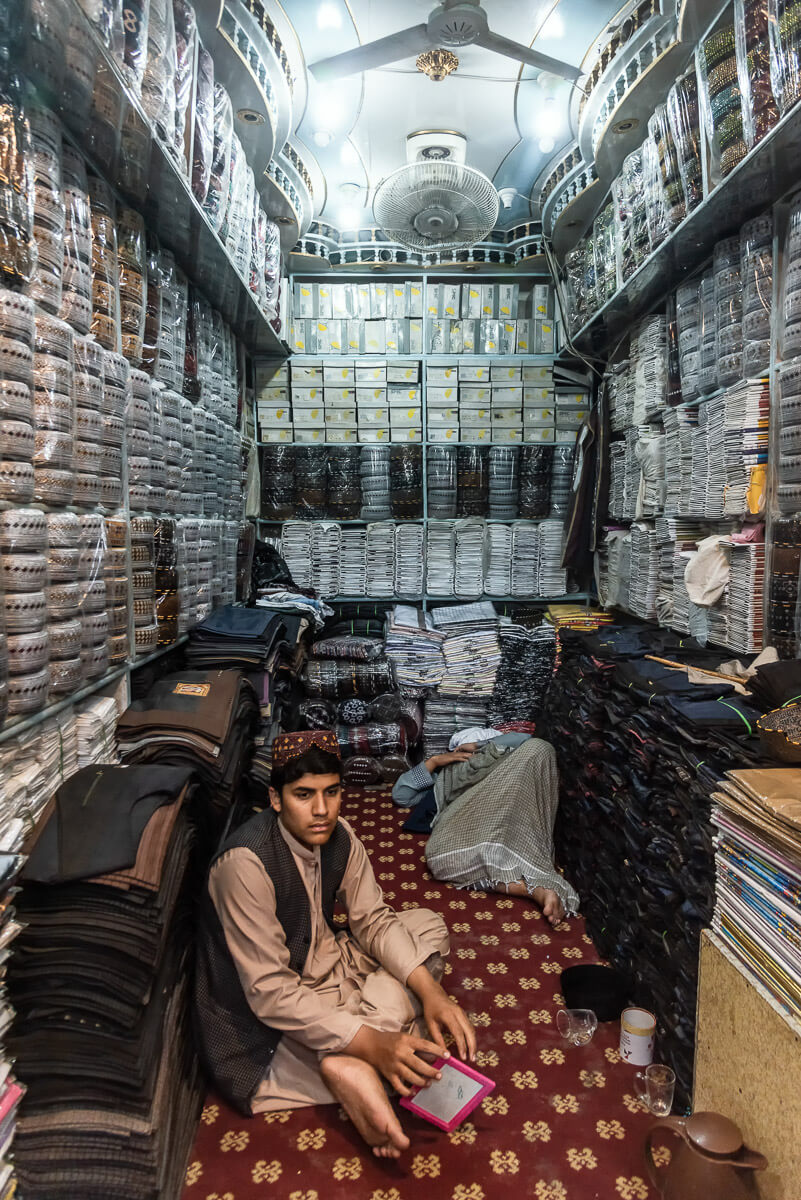 Do you really need to be with a tour guide?
It's not that you need a tour guide, but being with a local is highly recommended. Whether he is a professional tour guide, a friend or a Couchsurfing host, your main aim in Kandahar should be to avoid attracting unnecessary attention and, for that, being with a local helps a lot.
How to get to Kandahar
The only way to get to travel to Kandahar is by plane from the capital Kabul. You can't go by car or bus because the road goes through some Taliban areas or sections where you might bump into a Taliban checkpoint. There are a few flights a day from Kabul to Kandahar, which you can easily book on Kam Air.
Where to stay in Kandahar
There aren't many hotels, but most foreigners stay in Afghan Dubai Guest House. It's located in the new part of Kandahar. Their rooms are basic but comfortable enough for travelers. I can't tell the price because my guide paid for it and it was all included in his package. The hotel also features a pretty good restaurant.
How to move around Kandahar
Kandahar is so spread out that a car for moving around is strictly necessary. Another reason why you should visit Kandahar with a local person.
More information for visiting Kandahar
Don't forget to check our safety guide to Afghanistan.
As well as all our Afghanistan article: