Travel to Ethiopia: Everything you need to know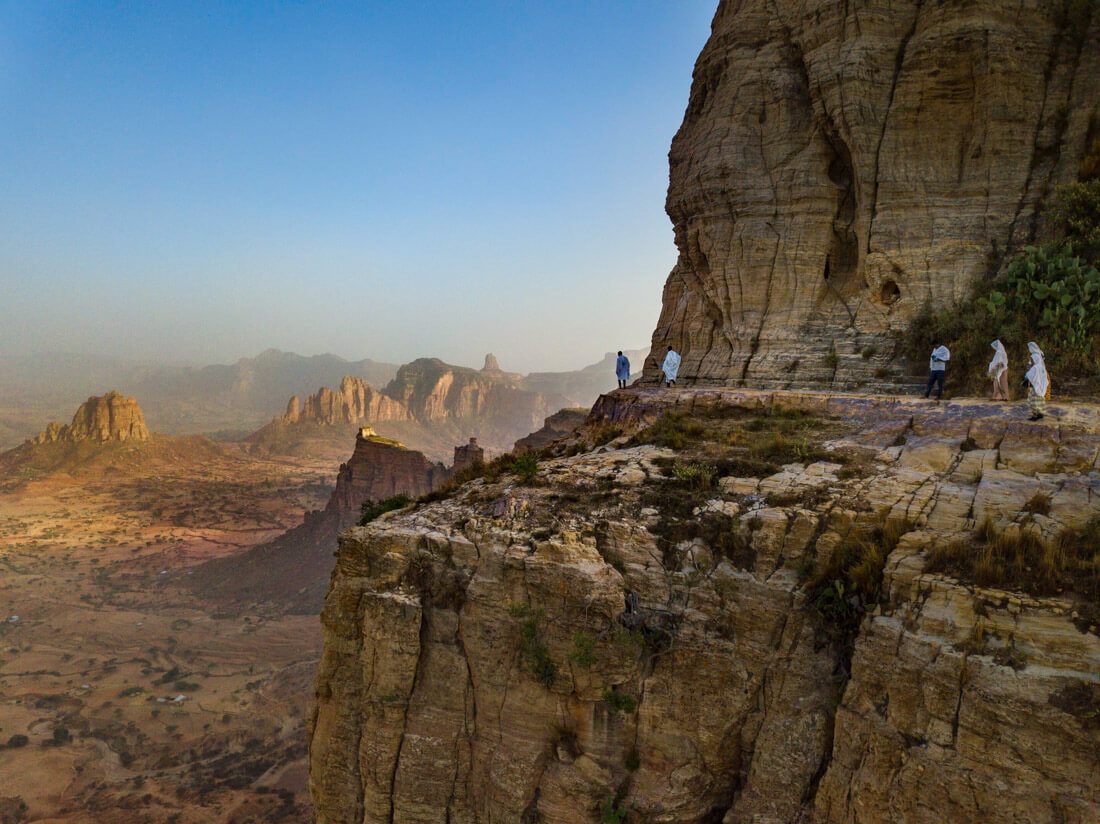 From visiting the most epic Christian sites to meeting ancient tribes with animistic beliefs, and from roaming around the thickest jungle to crossing the most inhospitable desert; traveling in Ethiopia is the most diverse African experience and this travel guide contains everything you need to know about it
I seriously thought that Ethiopia was a touristic, well-known country in the West but, when I came back from my trip, I was surprised to find out that many people had absolutely no clue about it, like they didn't even know about its geographical location.
The truth is that traveling can be extremely subjective and, while Ethiopia may be a relatively touristic country as per Against the Compass standards – meaning that this is one of the most visited countries I talk about in this blog – compared to other average destinations, it is a real off the beaten track destination.
Anyways.
Little is known about this African country and, when people ask me what it is like to travel in Ethiopia, I always begin the conversation with the following:
The main reason to visit Ethiopia is that it is an exceptionally diverse experience.
On the one hand, the cultural diversity is huge. In Ethiopia alone, you have 80 distinct ethnic groups who speak more than 80 languages and practice different religions, from different branches of Christianity to Islam and animistic beliefs.
On the other hand, this is a historically rich country and the one with the most impressive historical and archeological sites in sub-Saharan Africa, once the capital of the Aksumite Empire – one of the most powerful ancient empires in the continent that ruled for more than 800 years – and home to endless jaw-dropping millennial rock-hewn churches and European-like medieval castles.
Furthermore, contrary to any Western cliché, Ethiopia is also a land of natural contrasts, composed of fertile tropical forests in the south and vast flat deserts in the east, the Danakil Depression being home to lava pools and the hottest settlement in the world. In the north, Lake Tana is the source of the Blue Nile and Simien Mountains is one of the very few places in Africa with regular snowfall, the highest peak being at 4500m.
And by the way, the scenery in Ethiopia is unconditionally hair-raising, a real blessing to your eyeballs.
And if that wasn't enough, Ethiopia was recently rebranded the Land of Origins by the Ministry of Tourism because these lands are the origin of humankind – where the oldest hominid was found – the first place to ever produce coffee and they practice one of the rawest and most ancient ways of Christianity.
Trust me, after traveling to so many countries, I am rarely impressed but still, Ethiopia definitely wowed me.
This guide contains everything you need to know to travel to Ethiopia (literally, everything), from how to get a visa to getting in, top experiences, cultural facts, budget and loads of personal travel tips.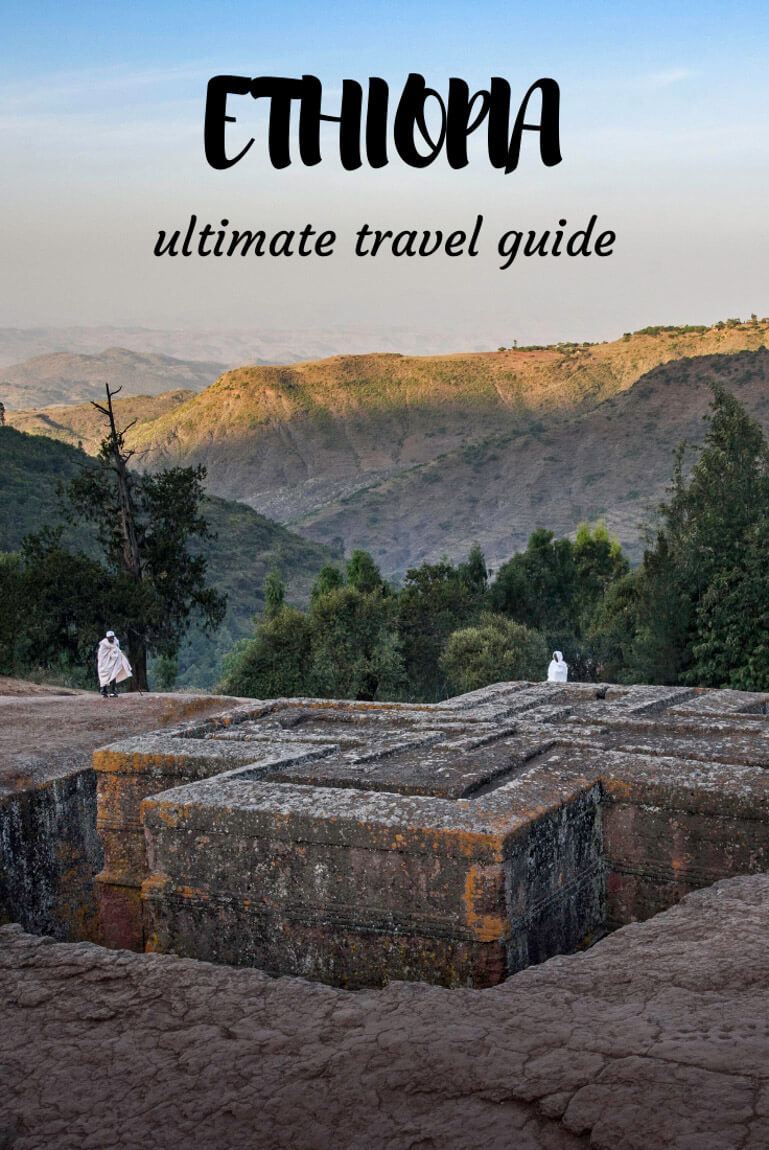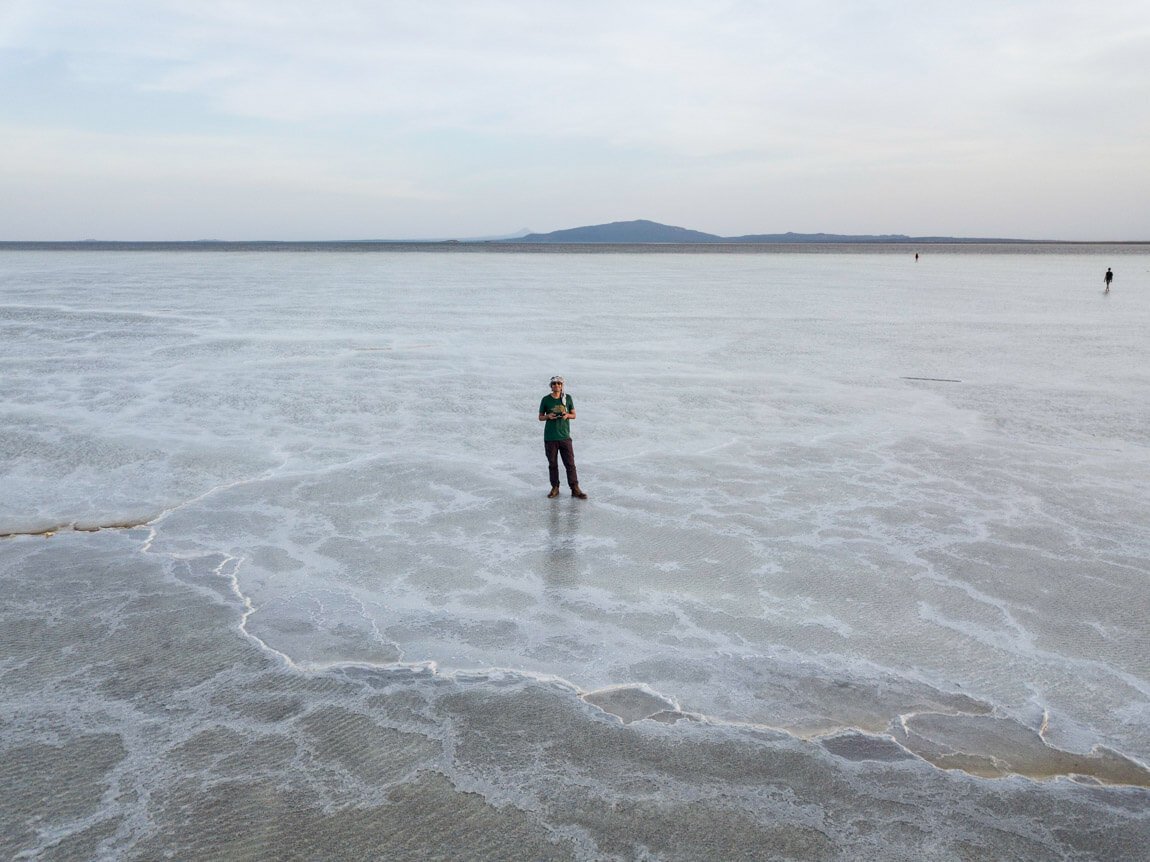 How to get a visa for Ethiopia
How to get an e-visa for Ethiopia
Everybody needs a visa for Ethiopia but today, pretty much any nationality can get a tourist e-visa.
And you can easily apply through the official website.
Make sure you do it through the above URL because there are many non-official websites which, even though they do issue valid visas, charge much more money.
Typically, there are 2 types of tourist e-visa:
30-day visa, which costs 82USD
90-day visa, which costs 102USD
And it takes up to 3 days to process. Mine took less than 24 hours.
It's a very easy process which has absolutely no secret and very little requirements.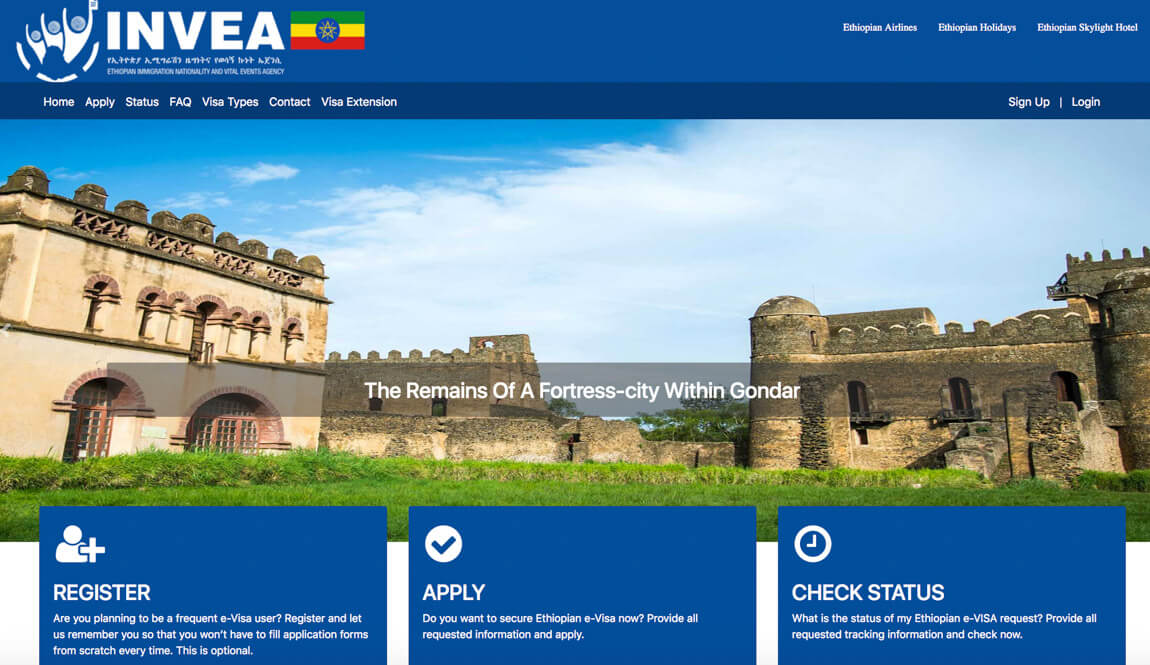 Is the Ethiopian e-visa valid at land borders?
Officially, the tourist e-visa is only valid for those entering via Bole International Airport in Addis Ababa.
My trip to Ethiopia was part of a 3-month journey through the Horn of Africa, traveling from Eritrea to Djibouti, Somaliland and then entering Ethiopia overland, so I intended to apply for it at the embassy in Djibouti.
However, once I got there, they told me that they had run out of visa stickers and that they would not receive more after a couple of weeks at least.
Then, I tried my luck in Hargeisa, the capital of Somaliland but, unfortunately they weren't issuing visas anymore, so I was in a situation in which, according to the official information, the only thing I could do was booking a flight from Hargeisa to Addis Ababa, which kind of sucked.
However, I contacted a few travelers who said that in Africa, anything can happen and proof of that is that they managed to travel to Ethiopia overland with an e-visa, so I decided to try my luck as well and successfully managed to cross the border from Somaliland, no questions asked.
Visa on arrival for Ethiopia
If you don't have time to apply for an e-visa because your flight to Addis Ababa is less than 3 days ahead, you can also get a VOA at Bole International Airport.
Otherwise, I don't see any good reason why you should get a VOA instead of an e-visa.
How to apply for an Ethiopian tourist visa via embassy
The only reason for applying for your Ethiopia tourist visa at the embassy is because you are entering overland and don't want to risk a potential denial because you are only in possession of an e-visa.
You can find Ethiopian embassies and consulates in many cities across Europe and North America. Just contact your nearest one to ask about the process, which tends to be very easy.
How to get to Ethiopia
Ethiopia is an adventurous destination, get travel insurance
I strongly recommend IATI Insurance: adventure activities, COVID-19 coverage
Get 5% discount if purchasing via this link
How to travel to Ethiopia by plane
Bole International Airport in Addis Ababa is one of the most transited airports in the African continent.
I had actually been there twice even before visiting Ethiopia, as Addis Ababa is a common stop for many flights going to other African destinations and the Middle East.
The main airline operating in the country is Ethiopian Airlines, a modern company that flies all over the world, including to and from the American continent.
Moreover, there are many other international airlines that fly to Addis. I actually flew out of the country with Emirates.
Remember that, if you fly in with Ethiopian Airlines, you get a 50% discount on all domestic flights. Check the how to move around section of this post for more information.
How to travel to Ethiopia overland
Ethiopia shares a border with so many countries :
Traveling to Ethiopia from Sudan
Completely open to foreigners. There are regular minivans running from a Sudanese city named Qadarif to the border, and the border formalities are not very complicated.
Read my Sudan travel guide.
Traveling to Ethiopia from Djibouti
An easy border to cross from a bureaucratic point of view but difficult from a logistic point of view, as you need to cross the desert on a 4×4.
Moreover, an easier option would be taking the train that goes from Addis to Djibouti City, but it is a bit unreliable. For more information, check the moving around section.
Traveling to Ethiopia from Kenya
Crossing from the Kenyan town named Moyale should be a simple process.
Traveling to Ethiopia from South Sudan
Not possible. You would have to go through the jungle and go across the most dangerous part of South Sudan, so forget it. There are daily flights connecting both countries though.
Traveling to Ethiopia from Eritrea
This border is closed for foreigners and more often than not, also for locals. The only way of traveling between both countries is by flying in, from Asmara to Addis.
Read my Eritrea travel guide.
Traveling to Ethiopia from Somalia
The one I used. As you may know (or not), Somalia is divided into two regions, actual Somalia and Somaliland.
You can travel to Ethiopia from Somaliland, using the border near the city of Harar. It was very easy and quick to cross. There are normal roads and plenty of public transportation.
Read my Somaliland travel guide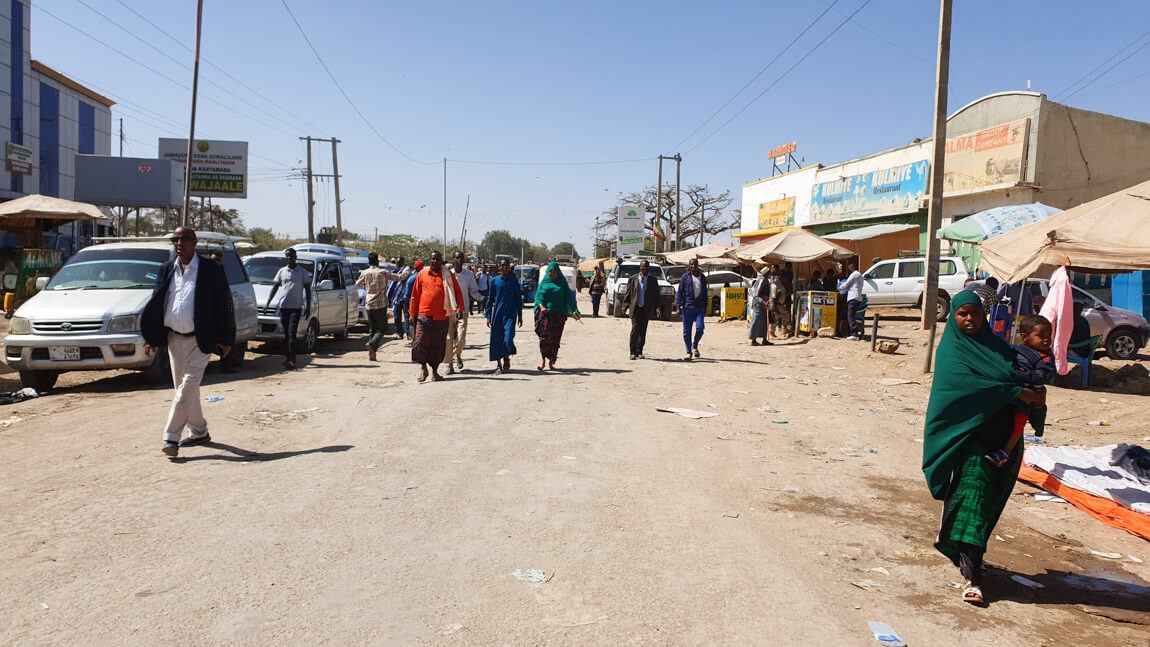 Best time to visit Ethiopia
Ethiopia is a big country composed of several geographical regions, each having a different optimal season to visit, so it's a bit difficult to guess the ideal time to come.
Rainy season
Typically, most travelers avoid the rainy season running from mid-June to mid-September, especially because the northern highlands is where it rains the most, the region with the highest concentration of popular destinations, including Gonder, Axum, Tigray churches, Simien Mountains and Lalibela.
In the south, however, which includes the famous Omo Valley, the rainy season runs from March to June, and it's highly advisable to avoid these months, for the simple reason that the remotest villages, which are only accessible along muddy roads, will be unreachable.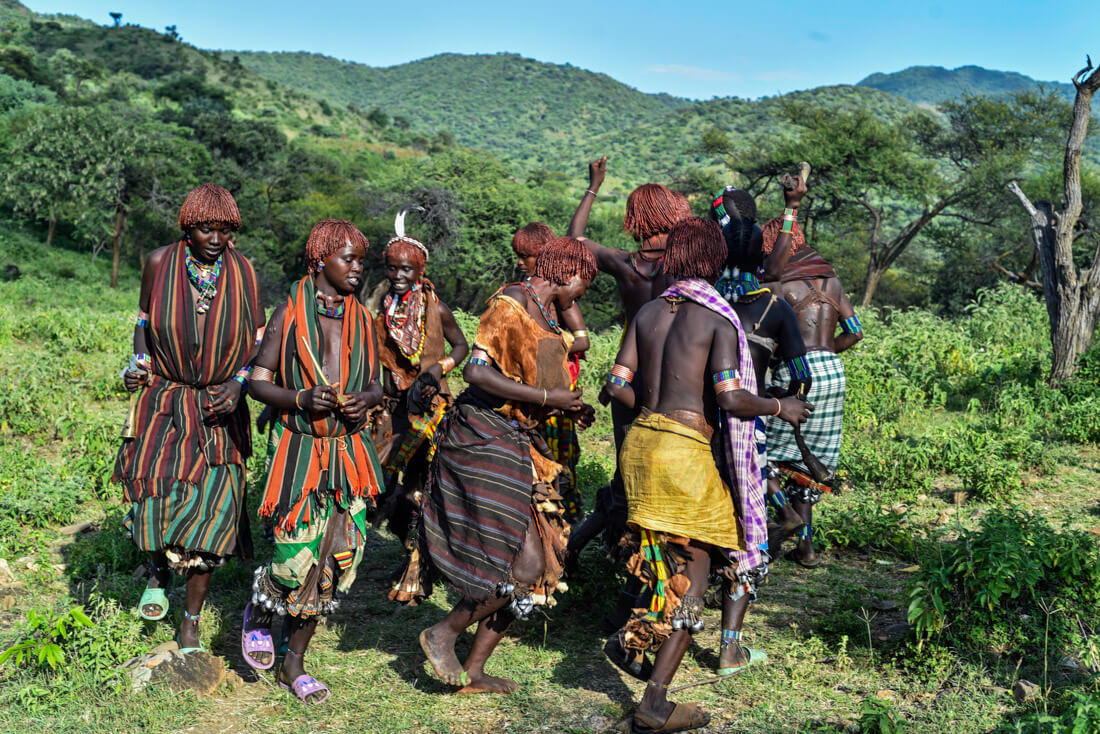 November to January is high season
The weather is ideal and, up to January, the landscapes are beautifully green still. Expect to find big crowds and high prices though.
February and March is a good time too
As the weather is pleasant and most crowds are gone but the main downside is that it is already dry season, so the northern landscapes won't be as pretty. I visited Ethiopia from February 1st to mid-March.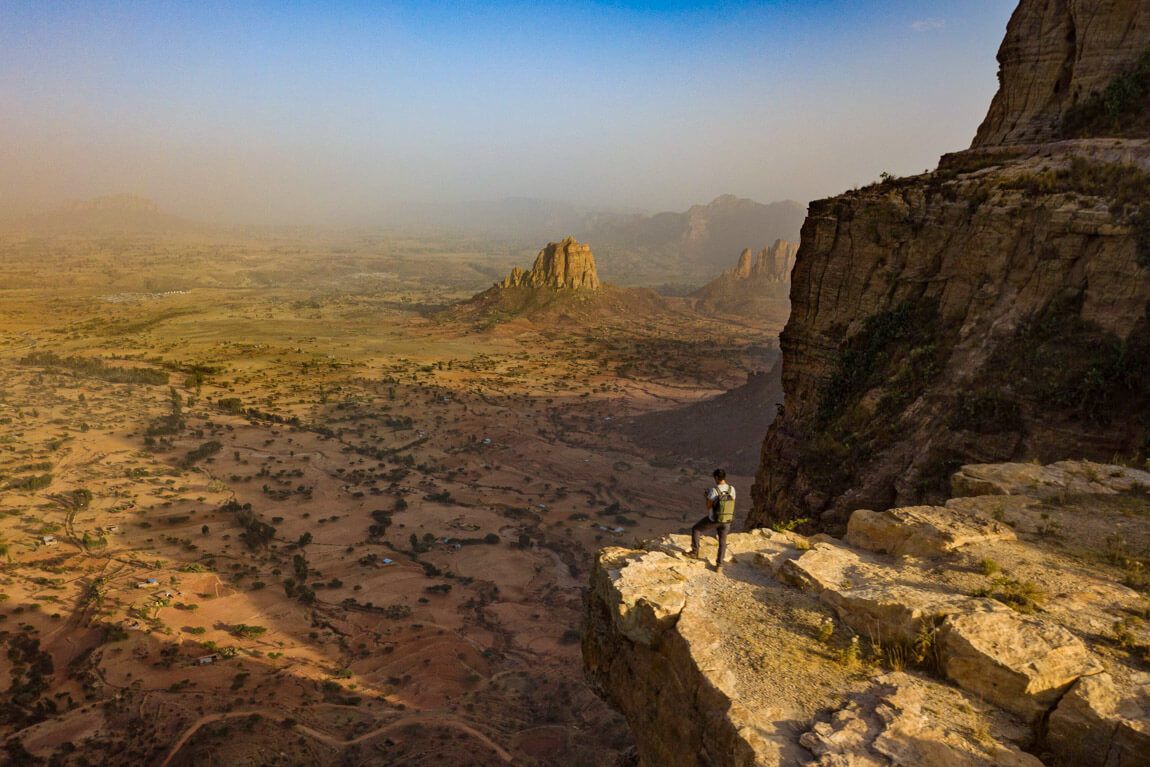 Therefore, in order to avoid the crowds and still get pretty landscapes, I believe that mid-September and October would be the best time to go backpacking in Ethiopia.
However, bear in mind that the Danakil Depression, one of the country's highlights, is also one of the hottest places on Earth, and September and October's heat will be unbearable; it is advised to visit here from mid-November to February.
And last, you may also want to organize your visit so you come during one of their most important cultural festivals:
Genna – Ethiopian Christmas that takes places on January 7th
Timkat – Ethiopia's Orthodox Christian celebration that takes place on January 20th
Meskel – Ethiopian religious holiday that takes places at the end of September
As you can see, telling you the right time is a bit tricky!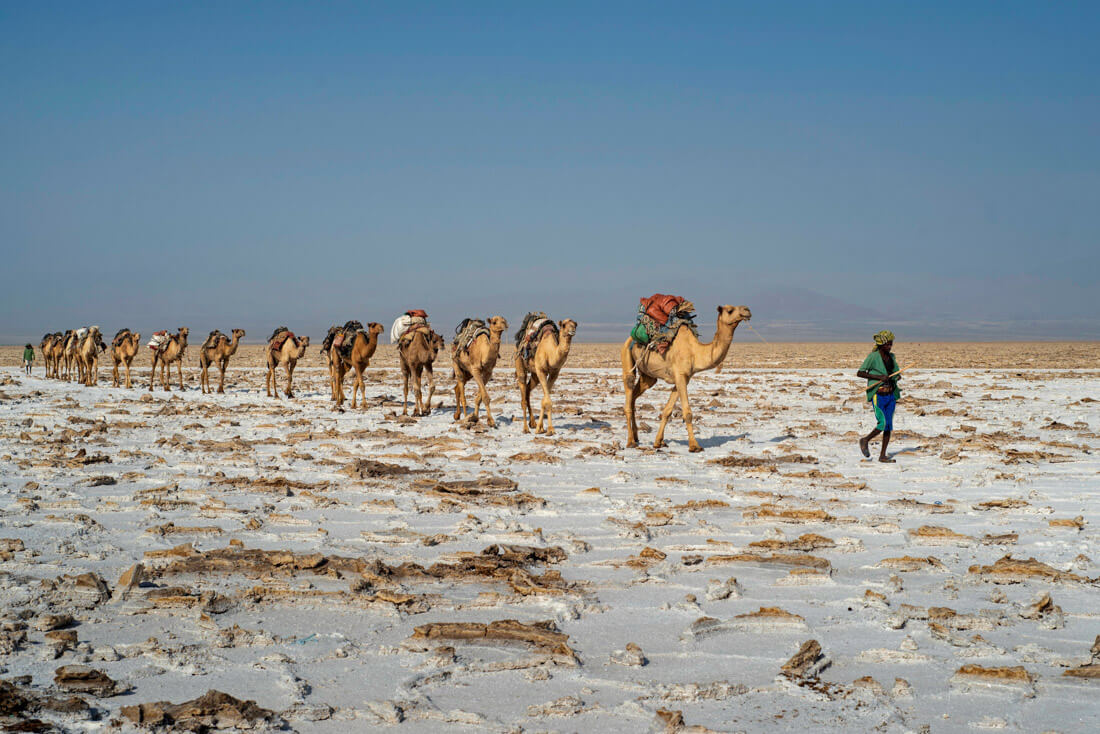 Top experiences in your trip to Ethiopia
Trekking among tens of thousands of baboons
A rugged, mountain range composed of insanely vertiginous cliffs and several peaks above 4000 meters and inhabited by, literally, thousands and thousands of an endemic species of baboon, trekking the Simien Mountains is one of the highlights of any trip to Ethiopia.
Read my experience trekking in the Simien Mountains of Ethiopia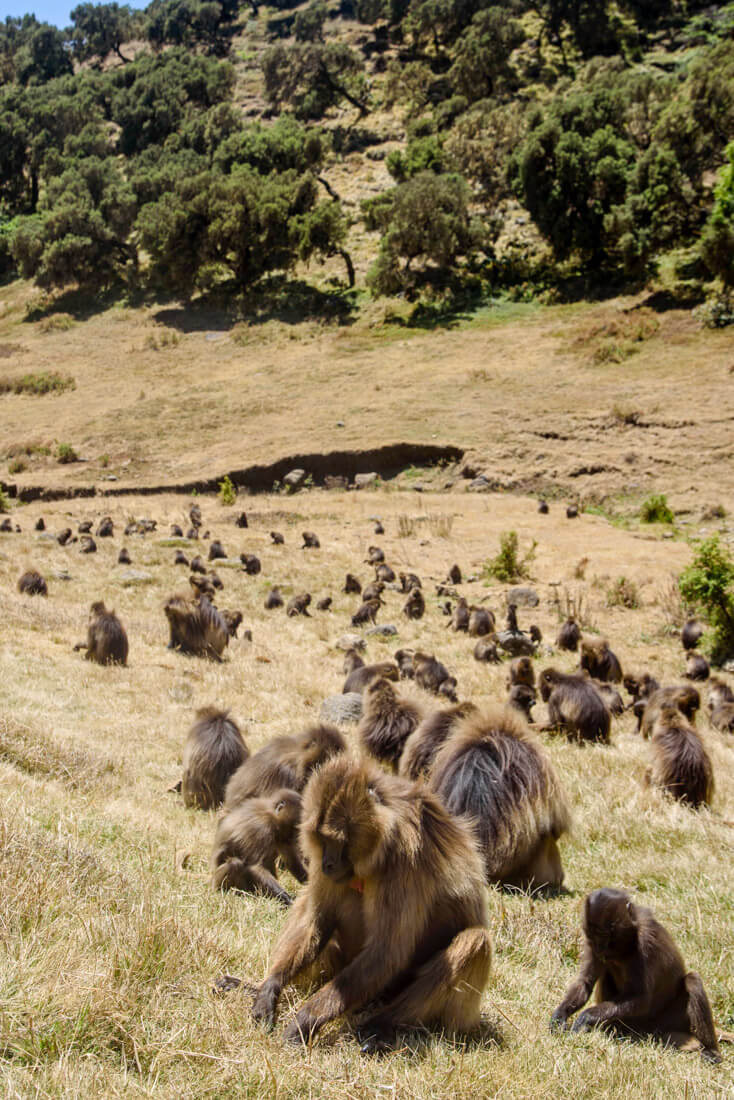 Visiting the hottest (inhabited) place on Earth
Danakil is a vast depression popularly known for being one of the most inhospitable places on Earth, an arid, unwelcoming land filled with volcanoes and insane geological formations, colors and absolutely crazy landscapes, inhabited by a distinct ethnic group named Afar.
Read my experience visiting the Danakil Depression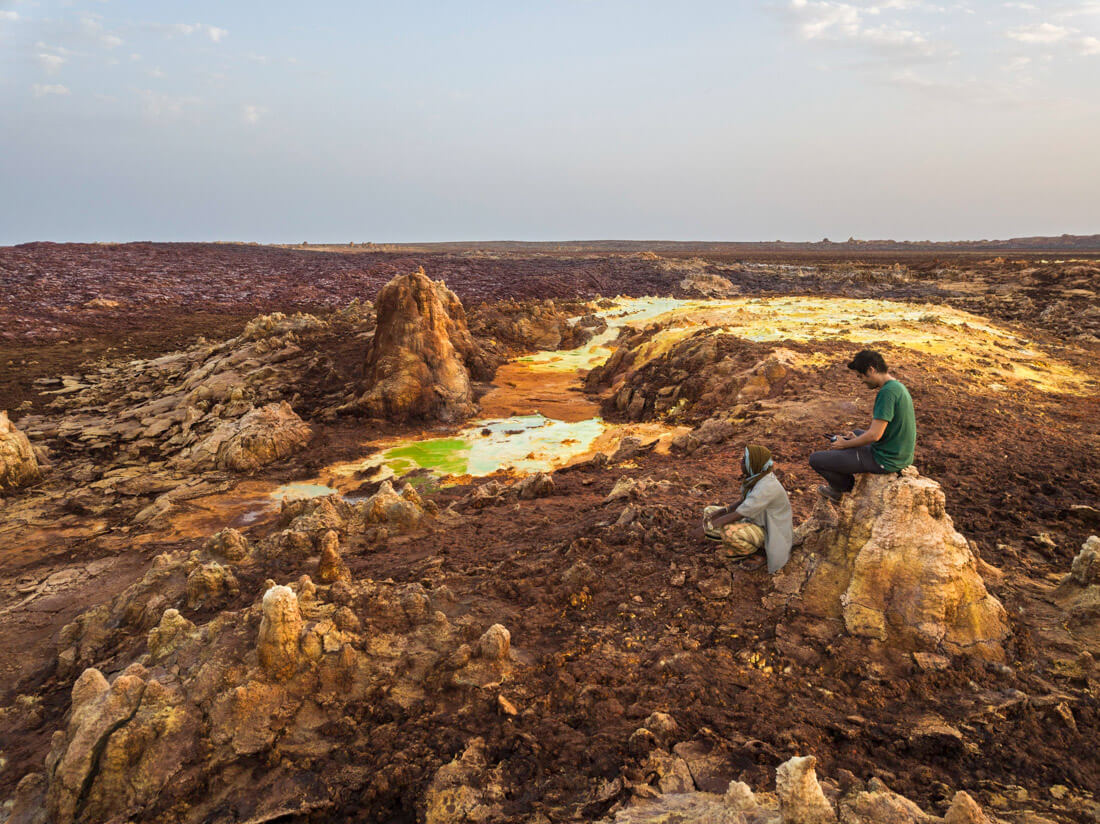 Exploring ancient churches built over cliffs
Ethiopia was one of the first countries to adopt Christianity and its churches are not only some of the most ancient churches in the world, but they have been carved out from rocks located in the most unbelievable and vertiginous locations, and what is even more incredible is that they are still as functional as they used to be 1200 years ago.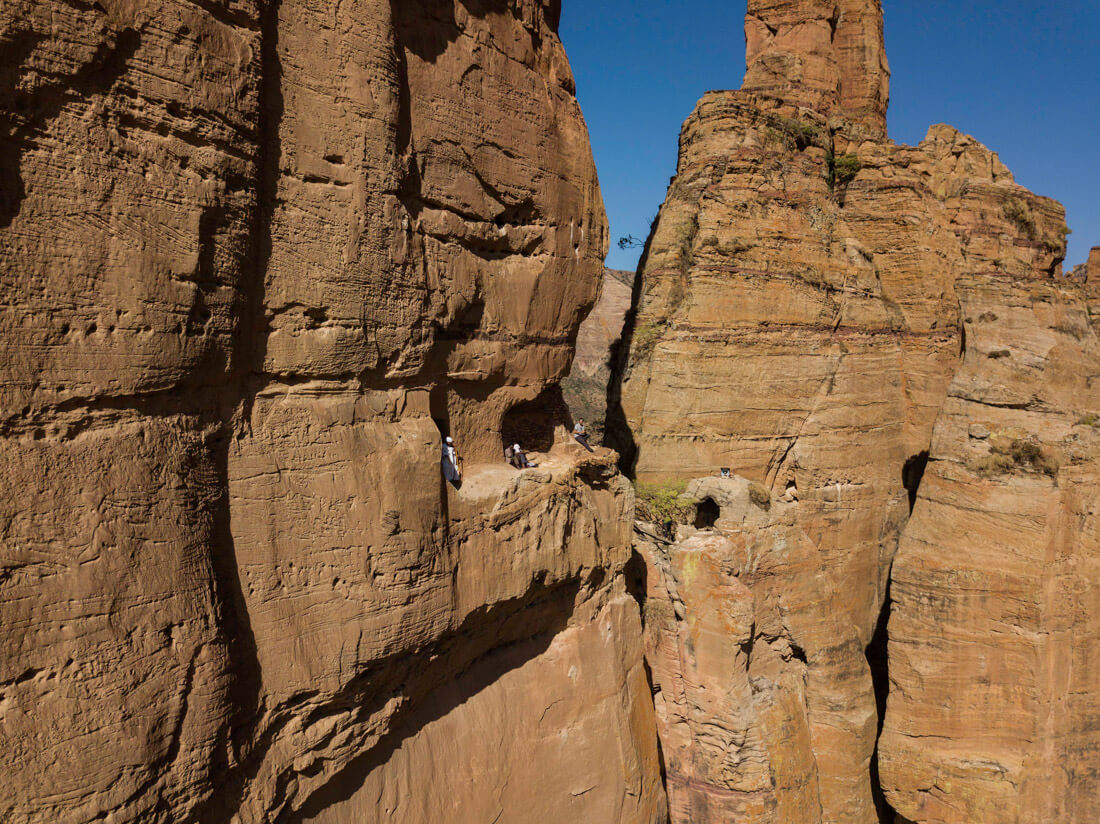 Feeding wild hyenas with your mouth
In the eastern city of Harar, there is a man who has dedicated every day of his life to feeding hyenas. Those hyenas aren't domestic but they are free, live in the wild and everyday, at around 6-7pm, a bunch of them come nearby his house to get feed some fresh, raw meet. It is possible to assist the peculiar ceremony and feed them with your own mouth.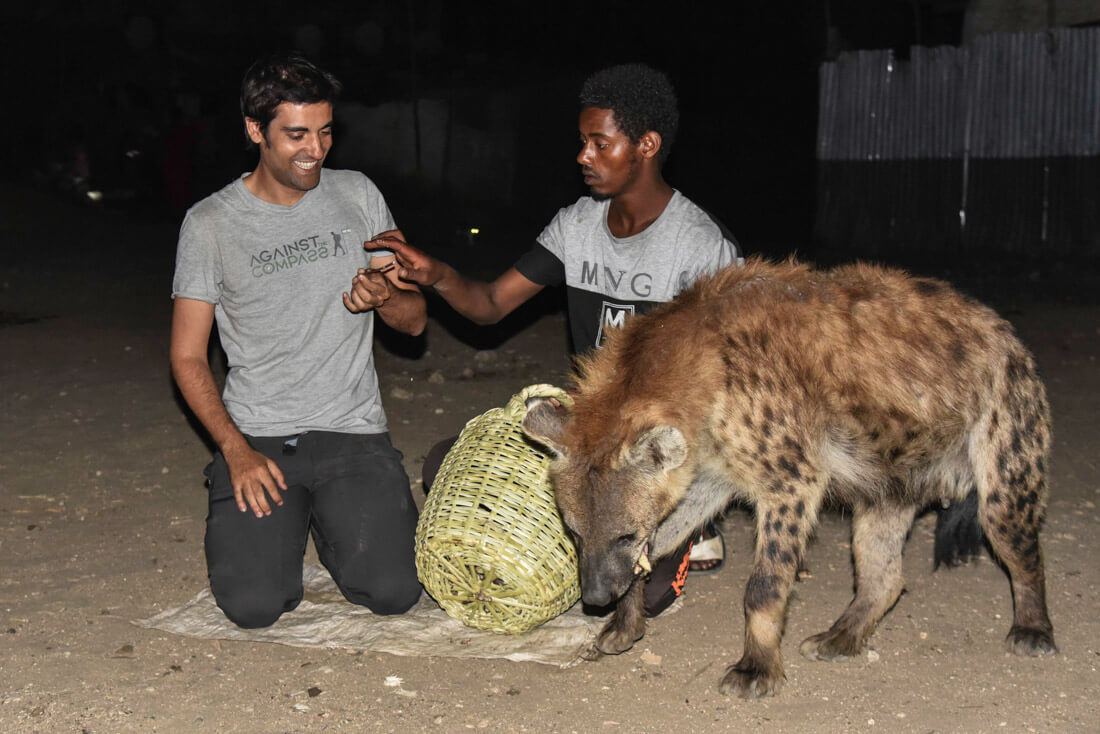 Assisting an actual bull-jumping ceremony
A traditional ceremony celebrated by the Hamar tribe (one of the many tribes in the Omo Valley) in which a young boy jumps naked over 10 bulls in order to prove that he is ready to be married.
Before the actual ceremony, there is a party in which people from all the nearby settlements gather to drink, dance and do some other cultural stuff.
Read my experience visiting the Omo Valley on a budget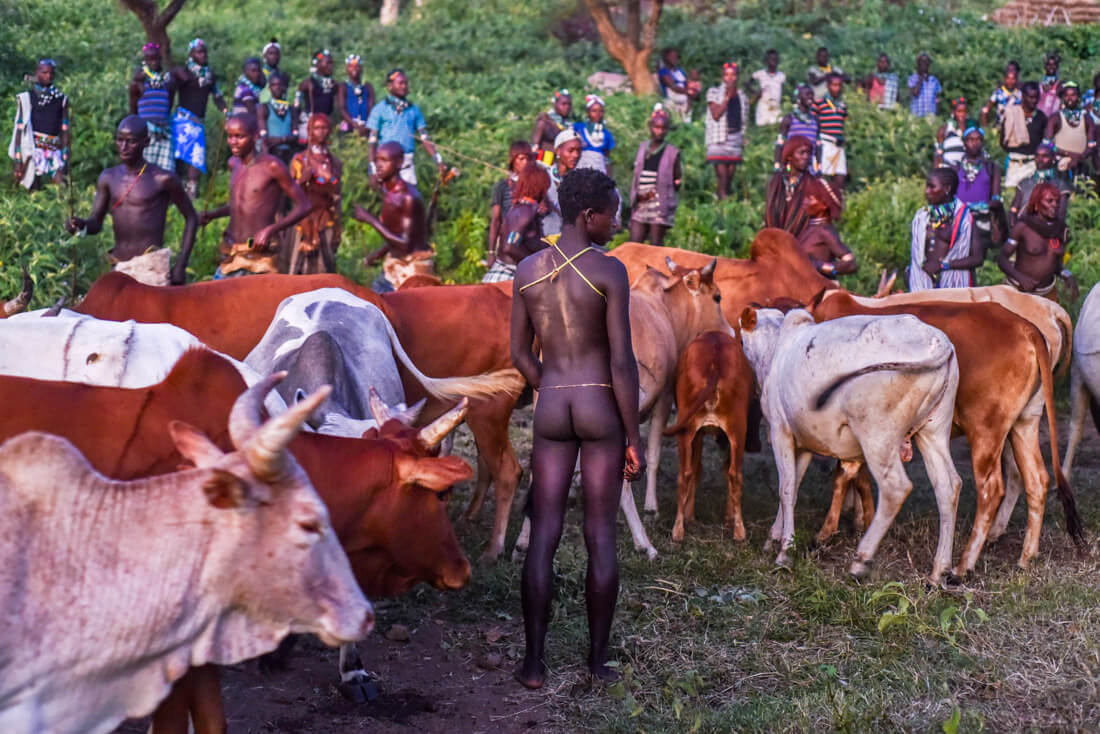 Best books for planning your trip to Ethiopia
If you don't have one yet, remember to get a Kindle for your journey, so you don't have to carry along all your books!
CLICK HERE TO GET YOURS
Facts about the country, the people and religion
10 Facts about Ethiopia as a country
1 – The Federal Democratic Republic of Ethiopia – It is a landlocked country in the Horn of Africa, one of the largest countries in the continent and with a population of 108,000,000.
2 – The capital of Ethiopia – The capital is Addis Ababa, often referred as the political capital of Africa, as this is the African Union Headquarters and has a strong political and diplomatic influence in all the continent.
3 – It's a very poor country as per Western Standards – Nearly 50% of their total GDP is based on agriculture, mainly coffee. It is however, one of the most powerful and influential countries in Africa. A curious fact is that I met many Somalis from Somaliland and Eritreans whose short-term objective was migrating to Ethiopia and getting an Ethiopian passport, which is apparently better than other African passports.
4 – It's never been colonized – Italy tried to take it over twice, at the end of the 19th century and in 1936, but they were defeated so, along with Liberia, Ethiopia is the only African country which has never been colonized, one of the reasons why it is so unique and barely has any foreign influence.
5 – Ethiopia has close ties with Eritrea – Neighboring Eritrea is Ethiopia's little brother, a country with practically the same culture. They have the same food, religion and share a big bunch of ethnic groups. The dominant ethnic group in Eritrea are the Tigrinya, which also turn out to be one of the most influential groups also in Ethiopia, inhabiting the Tigray region, the most touristic destination in Ethiopia. Moreover, they used to be the same country until 1991. For more information, read my Eritrea travel guide.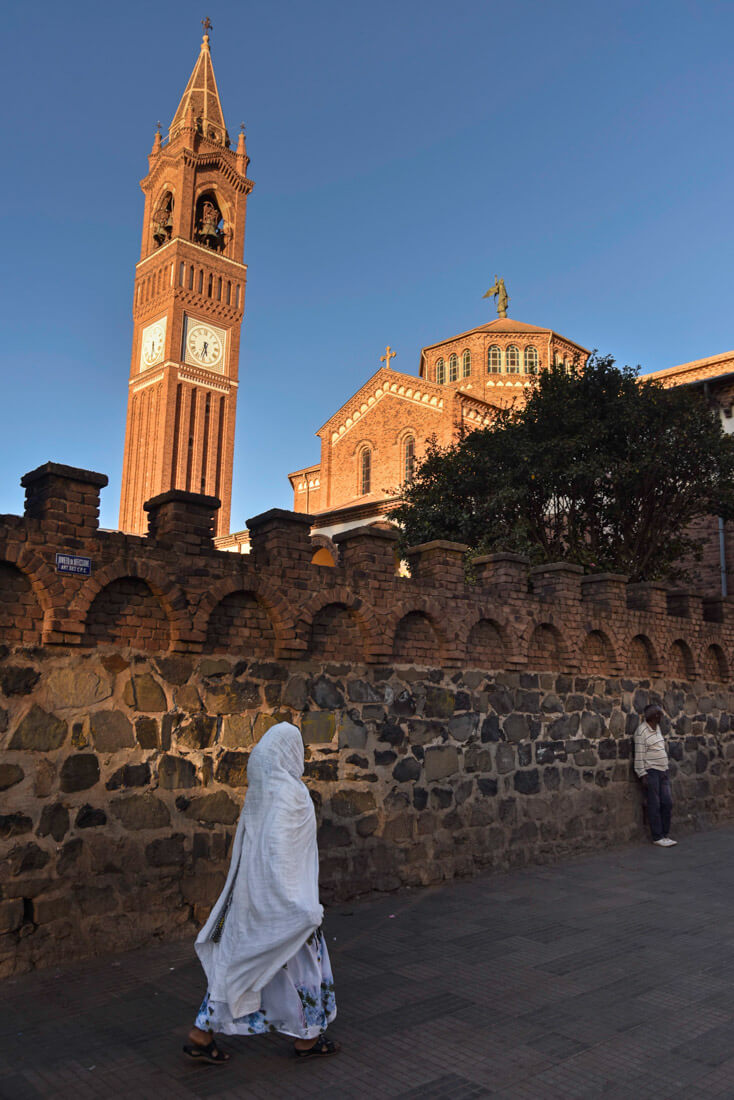 6 – They are 6 hours ahead of anyone – The funniest fact about Ethiopia is that their time is different than ours, but they are 6 hours ahead. This means that if someone from Ethiopia tells you to meet at 18h, you need to be there at 12h. Well-educated people from Addis Ababa will talk to you in rest-of-the-world-time, so will those in the countryside who are used to dealing with tourists. But the rest of the country will not and, more often than not, if you ask them: are you talking in Ethiopian time, or faranji time? they will not know what you are talking about. You are likely to meet many travelers who missed a certain bus because of this particular fact.
7 – Ethiopia is the origin of mankind – Lucy, the oldest and most complete hominid ever discovered, dating back from more than 3 million years ago, was found in Ethiopia, in the Afar Depression.
8 – Ethiopia is an ethnic Federal state – Given the ethnic complexity, in 1994, Ethiopia was divided into 9 separate autonomous regions, each one ruled by one of the largest and most influential ethnic groups.
9 – Ethiopia was once one of the most powerful Empires – The Aksumite Empire, whose center was in today's Tigray region and Eritrea and which ruled from 80BC to 825AD, was one of the most important empires in the Ancient World, along with Rome, Persia, and China.
10 – This is former Abyssinia – A few hundred years after the fall of the Aksumite Empire, there was a man who claimed to be a direct descendent from the last Aksumite King and managed to establish a feudalist state that lasted until 1974, when the famous Emperor Haile Selassie was overthrown and modern Ethiopia started to develop.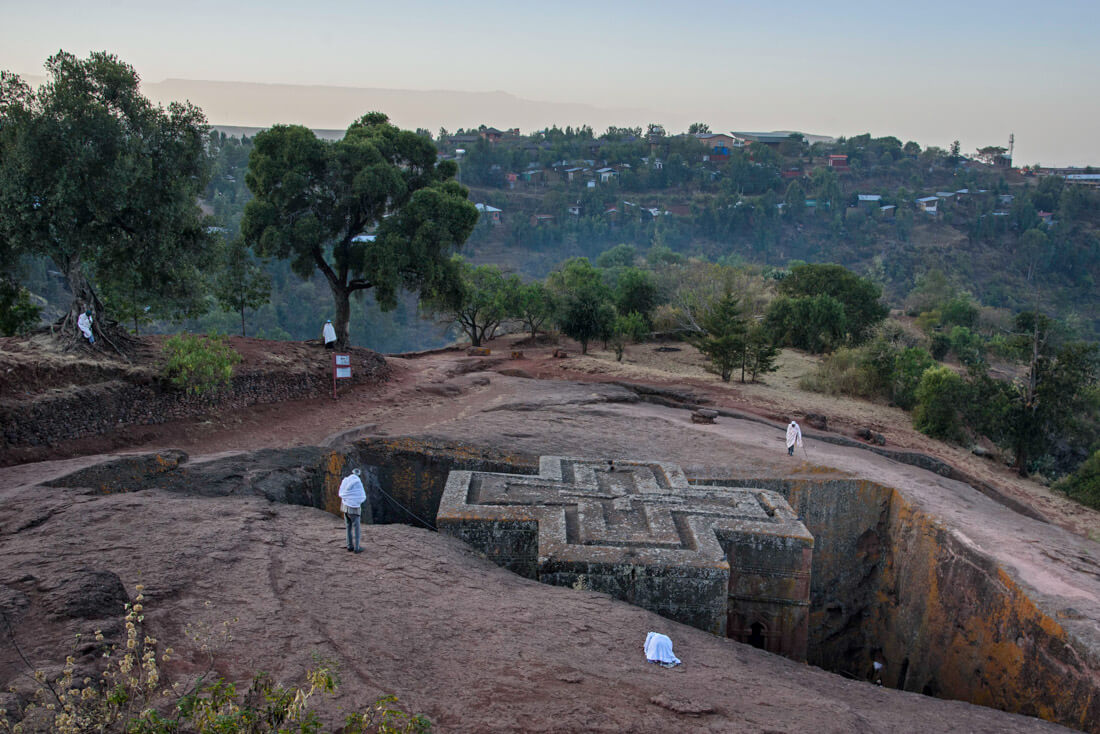 9 Facts about Ethiopians and their language
1 – There are two types of Ethiopian – On the one hand, you meet lovely, kind-hearted people who are always willing to help, or simply have a chat with you. And on the other hand, there are the people who try to rip you off continuously. During your Ethiopian trip, you will be meeting both types all the time and, by experience, you will be able to differentiate them easily.
(But most people are good 😉 )
Faranji, hey you, you you, faranji, you!
Something I found extremely irritating (and most travelers do as well) is that, when you get into a new city or place, many people will start yelling: hey you, faranji, faranji, come here, come here! This also can happen with people you bump into in the street. In response, something very funny you can do is looking at them and say: hey you, habesha, habesha, come here, come here! Habesha means local, or Ethiopian, so you are basically telling them the same thing. Because they don't expect such a reply from a faranji, in most occasions they will freeze, while others will laugh and probably shake your hand, turning an annoying person into a pleasant one.
2 – There are 80 distinct ethnic groups – The major groups being Oromo, Amhara, Tigray, Sidamo and Somali, which make up nearly 80% of the total population.
3 – The rest of the groups are minorities – And 45 of them live in a region named Southern Nations, Nationalities and People's region, the vast majority being tribal people.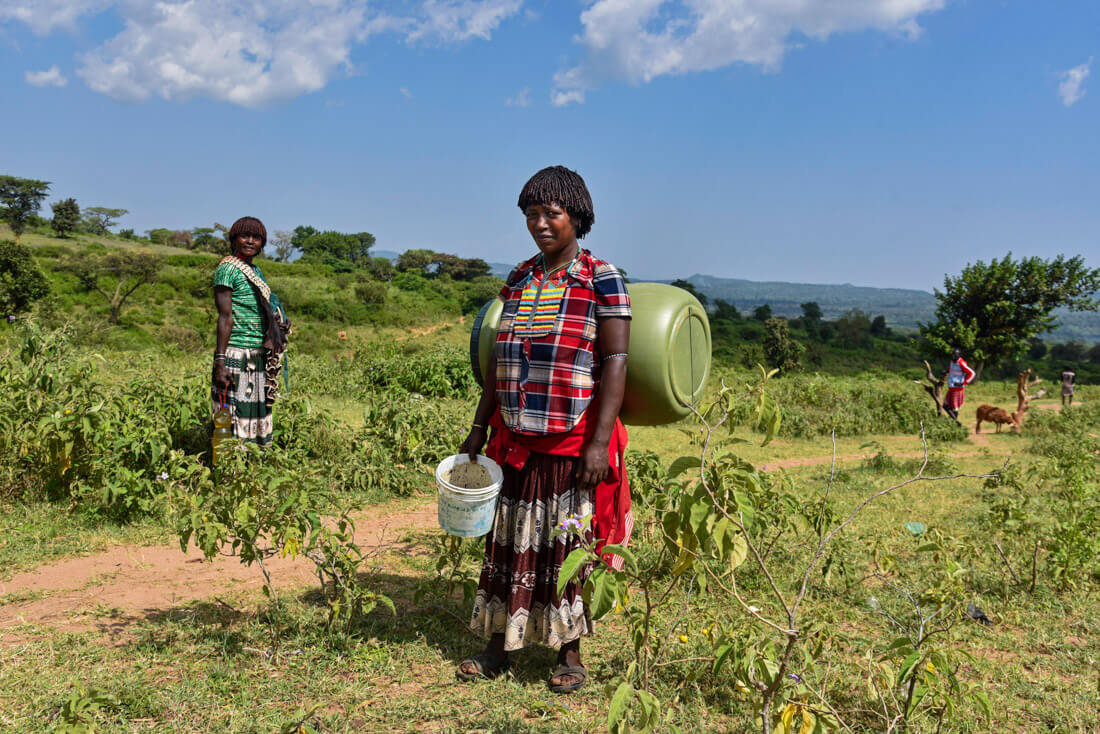 4 – Amharic is the official language – The lingua franca, the one used by the Government and the one used by the dominant ethnic group, the Amhara people, is Amharic.
5 – It comes from Ge'ez – Which is the language spoken in Ancient Axum and is still used today by the Ethiopian Orthodox Church.
6 – The alphabet is so cool – It's called a syllable alphabet.
7 – But more than 80 languages are spoken – Or 70, depending on the source. Each ethnic group has a distinct language.
8 – And not everybody speaks Amharic – Especially in the tribal areas. It's funny to think that, if certain tribal people from the south travel to Addis Ababa, they would feel more foreign and different than you do. You would certainly be more able to speak to the people than them.
9 – English is just OK – Not everybody speaks good English but in most towns, it is enough to get by.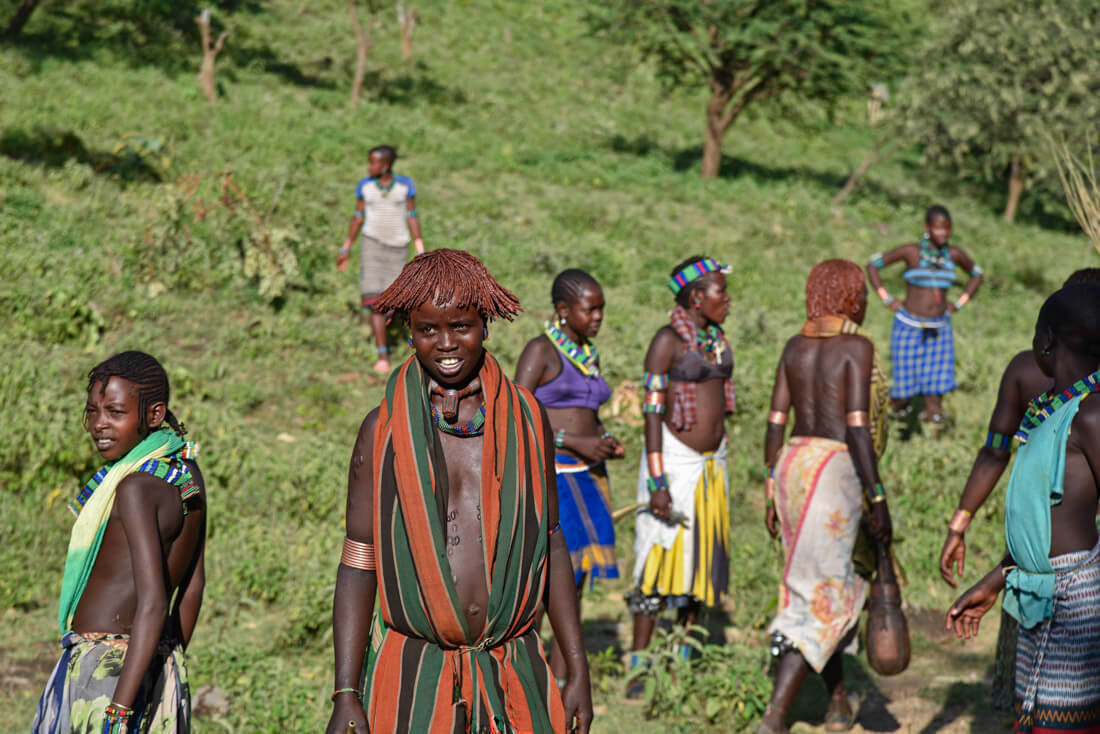 6 Facts about religion in Ethiopia
1 – Ethiopia was the second state to officially adopt Christianity – After Armenia, in 330AD.
2 – Many Ethiopians belong to the Ethiopian Orthodox Church – Around 44% of the total population.
3 – They have a very raw way of practicing Christianity – Scholars claim that Christianity evolved directly from Judaism but, while it kept evolving to other forms of Christianity such as Catholicism or Protestantism, the Ethiopian Orthodox Church didn't, hence it is one of the earliest forms of Christianity that clearly has some Judaic influences.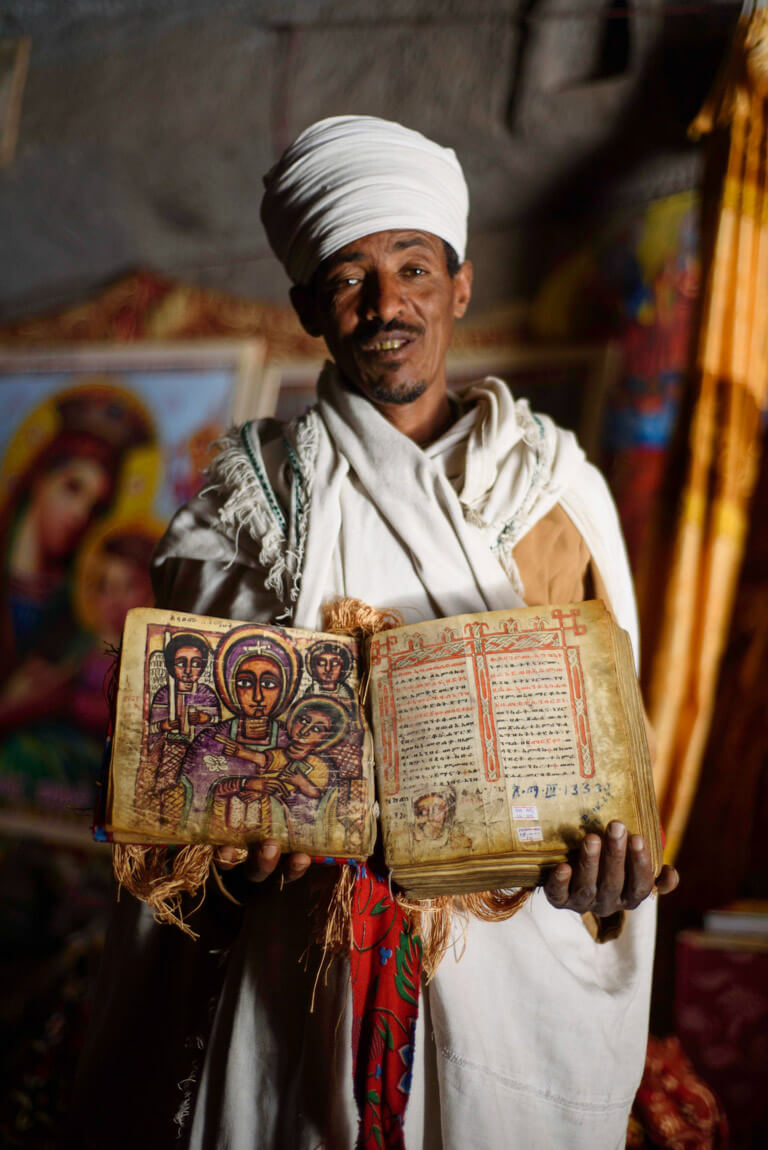 4 – People in white robes – If you see locals in traditional white robes is because they went to Church on that day. On Sunday, you will see wearing them more than usual.
5 – There are Catholics and Protestants too – Around 20%, and they mainly live in the south.
6 – Muslims make up one third of the total population – Differently to what most travelers who have already been to Ethiopia believe, more than 30% of Ethiopians are Muslim, and many foreign people don't notice them because they inhabit regions that don't receive many tourists, Ethiopian Somalia for example.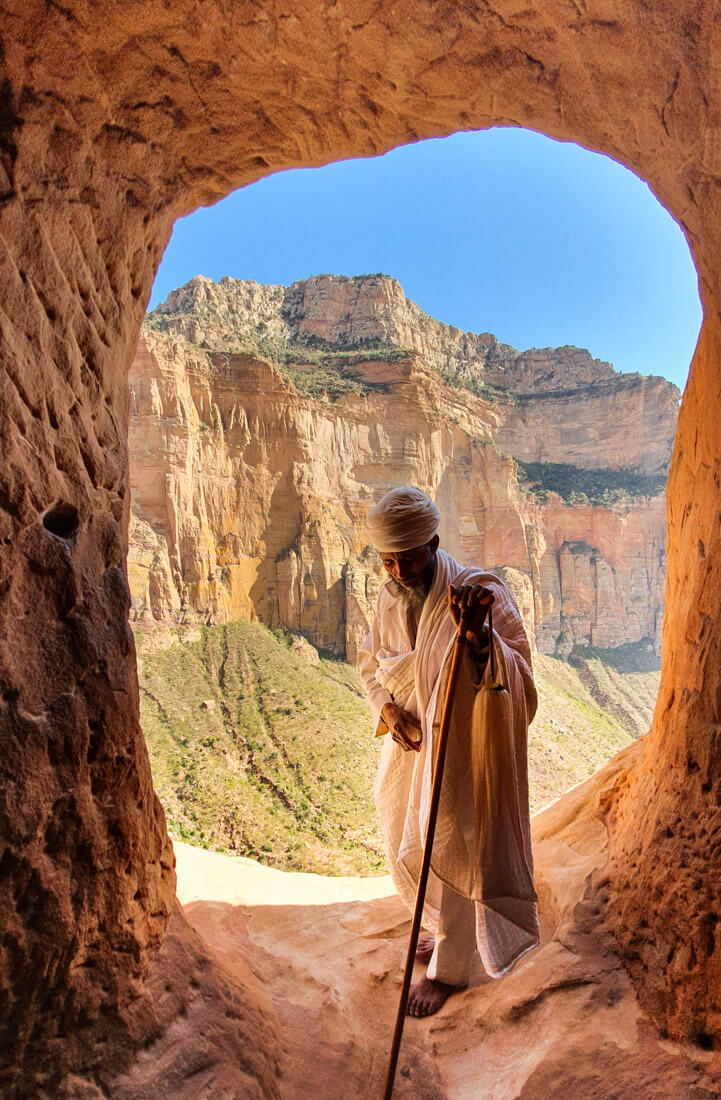 Ethiopian food and drinks
I have a love and hate relationship with the food in Ethiopia.
On the one hand, traditional food is healthy, mainly composed of stewed vegetables and a protein bread named injera.
On the other hand, despite the unbelievable geographical and cultural diversity, there isn't much food variety across the country.
Anyways, injera is the cornerstone of any Ethiopian meal, a flat bread made from a local grain named tef. It is sour and has a peculiar crêpe texture and, basically, an average Ethiopian eats injera 3 times a day.
Some travelers don't like it at all. I did like it but after 6 weeks of traveling in Ethiopia, I got particularly sick of it.
Fasting days in Ethiopia
Ethiopians are very religious and besides the 40 days of Lent, the Ethiopian Orthodox Church also recognizes every Wednesday and Friday as fasting days, meaning that most restaurants will only serve vegetarian dishes.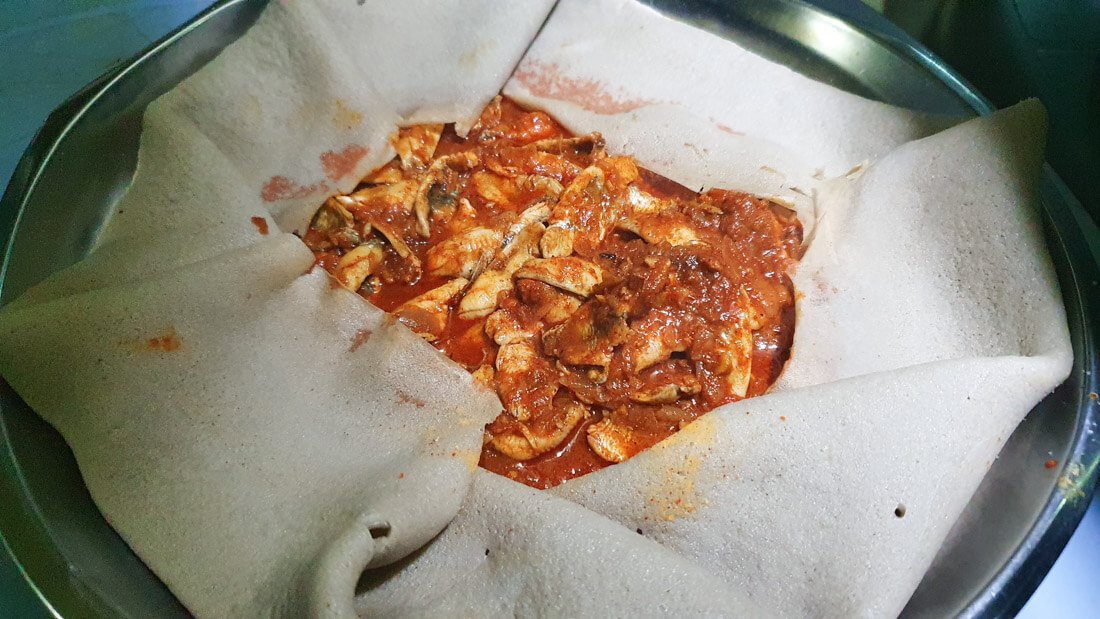 Most popular food in Ethiopia
Beyanet
This is the most available and traditional dish, consisting of different kinds of stewed vegetables and curries that vary from restaurant to restaurant, but typically being spinach, potatoes, carrots and lentils.
It is very cheap, usually less than a $1, and this is what most Ethiopians eat each and every day.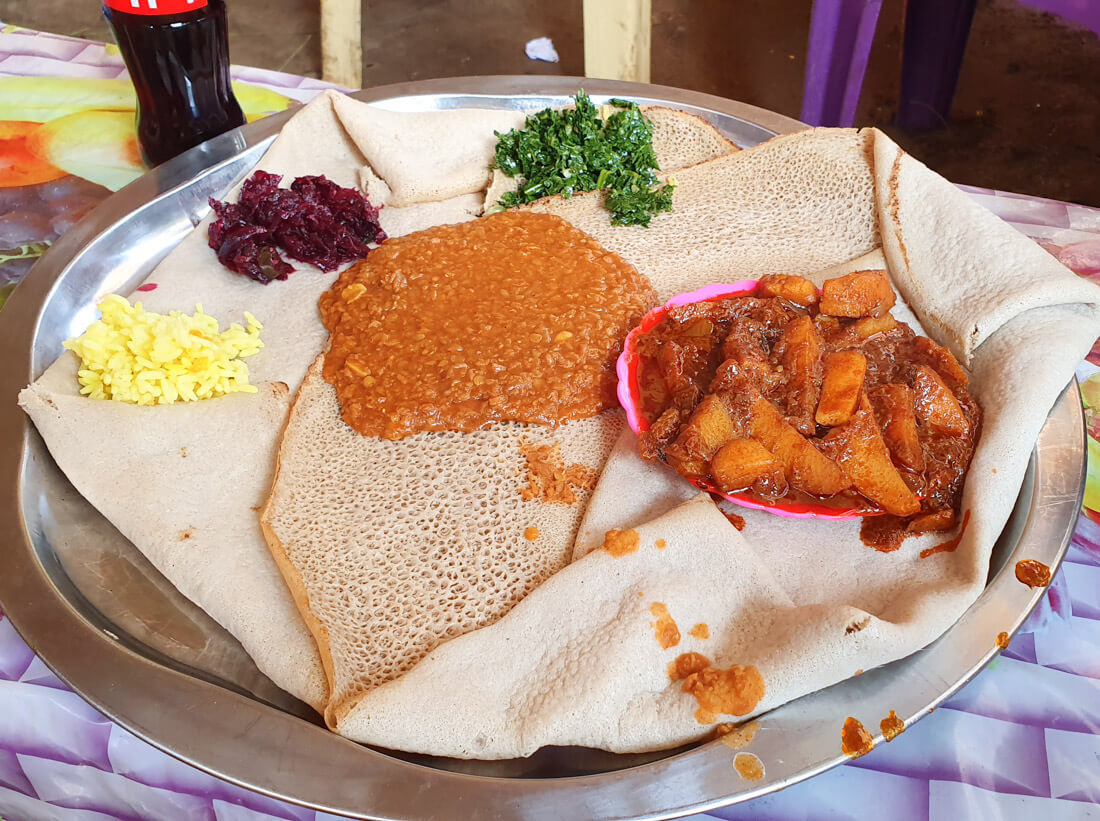 Tibs
Also very traditional but not as available as beyanet because this is meat-based, usually goat or sheep, hence more expensive, and many Ethiopians can't afford to eat meat every day.
Tibs is roasted meat with beriberi, a chilly powder sauce, served, of course, along with injera.
Shiro wat
This was my favorite dish, the Ethiopian hummus, I would say. Shiro is chickpea paste mixed with onions, garlic and bean flour. Energetic, healthy and delicious.
Shiro Tegamino
Same as shiro wat but much, much thicker and what I liked about it is that, for some reason, it was always served with normal bread, instead of injera.
Doro Wat
This was a pretty fancy dish, typically available in expensive restaurants and consisting of a chicken stew cooked in a complex gravy.
Kita fir fir
Kita fir fir is injera with spices and chilli and it's typically eaten for breakfast. I didn't like really like it because it's 95% just injera.
By the way, for breakfast, besides kita fir fir and its different varieties, ful is also very easy to find, which is small beans in tomato sauce and garlic. In the south, you may get some really tasty avocado as well.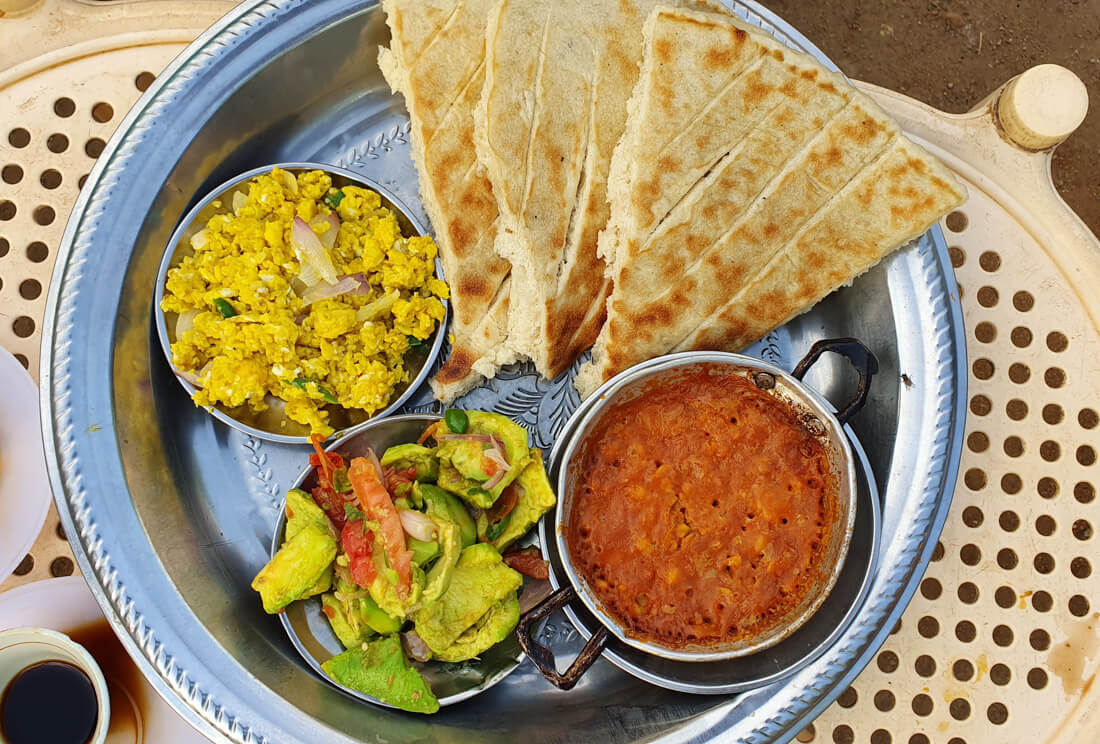 Western food in Ethiopia
Many restaurants will serve pasta, pizza and burgers but don't expect much of it.
In Addis Ababa, however, you can find good international food. Expensive as per Ethiopian standards, but good.
Pizza with cheese, tuna, chocolate and strawberries
One day in Mekele, we went to one of the fanciest restaurants in town, a Western-style café typically frequented by the upper Ethiopian class. I ordered a pizza, one that was called calazori, just because it had tuna in it but, to my surprise, they brought me kind of a crêpe covered with chocolate and strawberries. No, I didn't order this, but I ordered a calazori pizza. He opened the crêpe, which was made of pizza bread, to show me that the actual pizza ingredients were inside. By default, I don't like chocolate, but that mix was disgusting anyways, so I told her to just change it for a normal pizza without chocolate. Anyways, my point is that, outside of Addis Ababa, don't have big expectations of Western food.
Beer in Ethiopia
Beer is a big deal in Ethiopia and they have a lot of brands.
The best part is that Ethiopian beer is so cheap, one bottle never costing more than 17 birr in local places, which is less than 50 cents.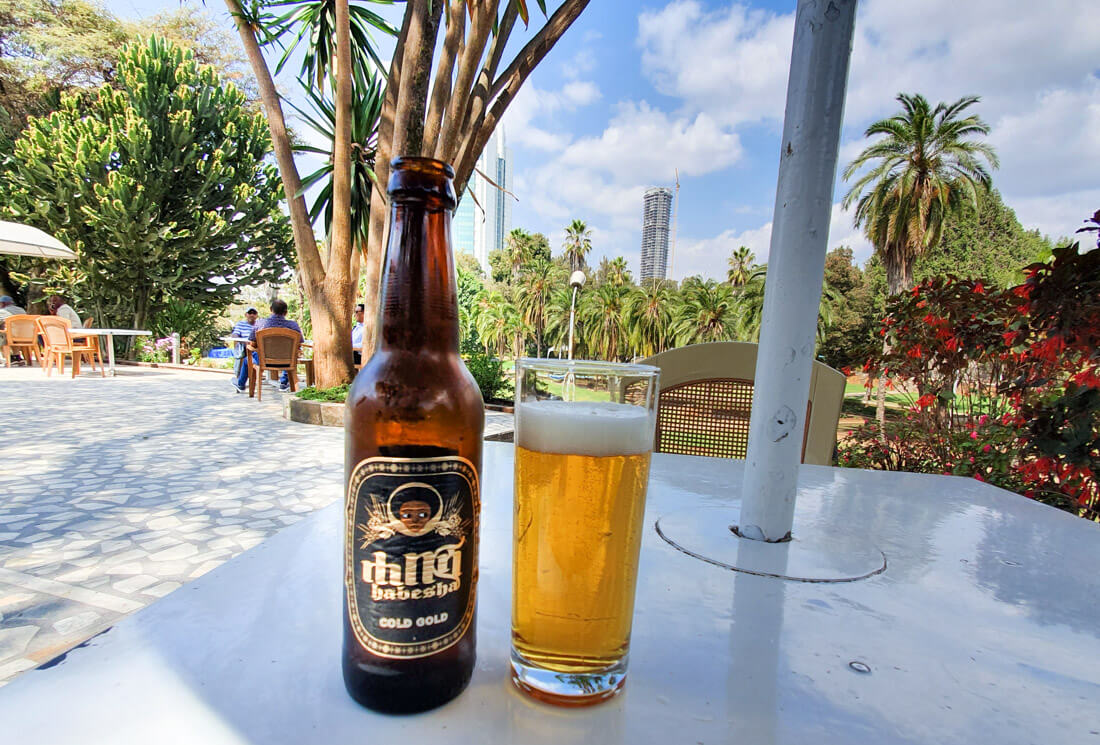 Coffee in Ethiopia
Ethiopia is coffee's birthplace and, today, it is a very important part of their economy and exports.
Traditional style coffee is called buna and pretty much on any corner all around the country, you will see a lady preparing it in a clay pot named a jebena, and serving it in small cups. It's good, and so cheap, around 5 birr (like 15 cents), but they may charge you double in touristic areas.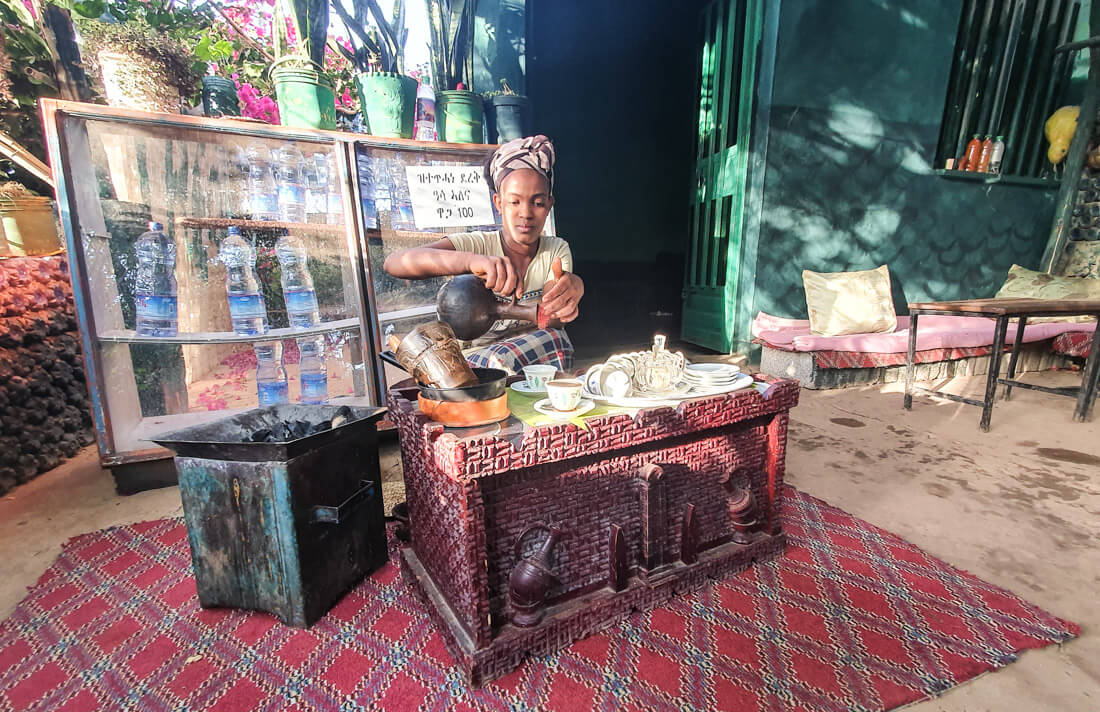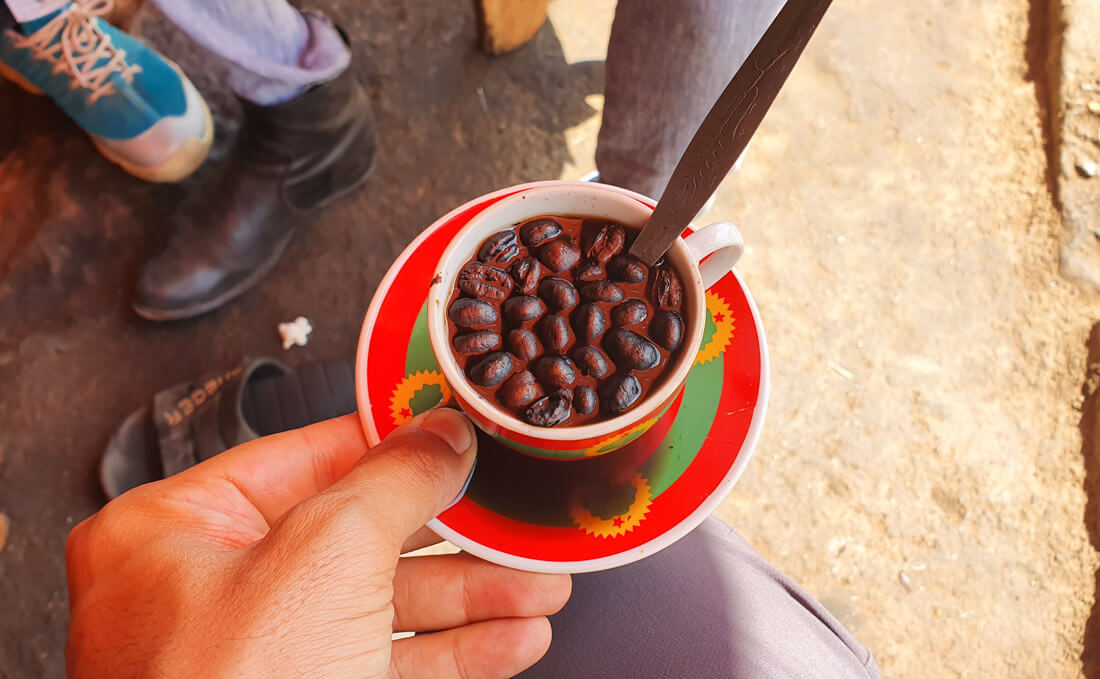 Internet and connectivity in Ethiopia
Wi-Fi is really, really bad all over the country.
Even when hotel owners try to sell you the beautiful idea that their hotel prices include Wi-Fi and breakfast, just assume that most likely, Wi-Fi won't work and, if it does, it's terribly slow.
If you want to connect to the internet, you must get a SIM Card and telecommunications in Ethiopia is a monopoly controlled by Ethio Telecom.
Their mobile internet isn't the fastest ever but it's decent and if, like me, you have to work online while on the road, it's good enough for creating a hotspot and do regular browsing.
It wasn't very expensive but it wasn't cheap at all as per Ethiopian standards.
Backpacking in Ethiopia: need to know about money, budget & costs
In Ethiopia, they use the Ethiopian Birr (ETB) and, approximately:
1 USD = 53 ETB
Something I remember is that Ethiopian bank notes are some of the dirtiest I have ever seen, to the extent that when I got back home and finally touched some clean ones, it was a real reverse cultural shock.
Always have some hand sanitizer handy with you. In fact, in Ethiopia I got a small eye infection and I suspect it was because of rubbing my eye after touching some of those notes.
Black market rate in Ethiopia
In Ethiopia, there is a black market rate, which can be sometimes double the bank rate.
This means that, at the bank, if the exchange rate is 53, in the black market you can get it for up to 100, but only in Addis Ababa.
That's why, in order to take advantage of this rate, it is recommended to come to Ethiopia with all your money in cash.
There is black market all over the country but in Addis Ababa you will get the best rate, especially near Meskel Square.
Just ask around where can you exchange your foreign currency.
However, bear in mind that, at first, they will tell you a very shitty rate, so remember to bargain.
ATMs in Ethiopia
In big cities, you can find ATMs, no problem, and they always accepted my foreign credit card. Sometimes they run out of cash though.
Nonetheless, remember that when withdrawing money, you will always get the bank rate.
Faranji and habesha price
In Ethiopia, there is a dual pricing, like I had never seen before: faranji and habesha.
Faranji means foreigner and habesha local.
In restaurants for example, food and drinks in the English menu may cost up to 3 times the habesha price and, if you believe you can grab the local menu and point out any meal marked with the original price, then you are wrong because they will always charge you the faranji price.
Moving around by local bus is also very frustrating because you know they will charge you double, or triple if they can, and negotiating is always a pain because you need to get angry, or even yelling at them, something they don't usually expect.
I found this extremely frustrating and one of the worst things about traveling in Ethiopia.
And if you think, however, that this is how things work in their culture, I think you are wrong because I talked about this subject with many Ethiopians and they also agreed that it isn't the right way to treat foreign tourists.
I can understand they charge double in touristic places but why do you have to pay a faranji price if you take the local bus or eat in a local restaurant?
Independent travel in Ethiopia. How much does it cost?
Traveling in Ethiopia on a backpacking budget is cheap and below is a list of the price of the most typical things.
How much does food & drink cost in Ethiopia?
Please note that, in very touristic areas such as Lalibela, paying these amounts can be very challenging but those are the prices assuming you pay the local price, so take it as a base reference.
Vegetarian local meal like beyanet or shiro: 30 to 50 birr
Non-vegetarian local meal like tibs: 50-70 birr
Meal in a nice restaurant: main dishes from 100 birr
Beer: 15-20 birr
1kg of pretty much any fruit (mango, avocado, etc): 30 birr
Local coffee (buna): 5 birr
Coffee (machiato, espresso): 15 birr
2l mineral water plastic bottle: 15 birr
How much does accommodation cost in Ethiopia?
Local hotels (creepy ones): 100 birr
Nice, decent accommodation: 300-600 birr
Mid-range hotels: from 700 birr
How much does transportation cost in Ethiopia?
Short local bus ride: 20 to 40 birr
Long distance bus ticket (Addis Ababa to Gonder): 300 birr
Domestic flight: $50-$100 one-way
Local shared taxi (Lalibela to Mekele): 600 birr (This will highly depend on your negotiations skills. For example, two tourists who were traveling in the same car paid 1500 birr).
How much does a tour cost in Ethiopia?
Danakil Depression 2-day tour: $250
Omo Valley: $100-$150 a day
Simien Mountains 3-day trek: $170
Entrance fee to Lalibela: $50
Average daily budget for backpacking in Ethiopia (independent travel)
Assuming you don't take any domestic flights and travel by local bus, the minimum a budget backpacker will spend is:
$35-40 a day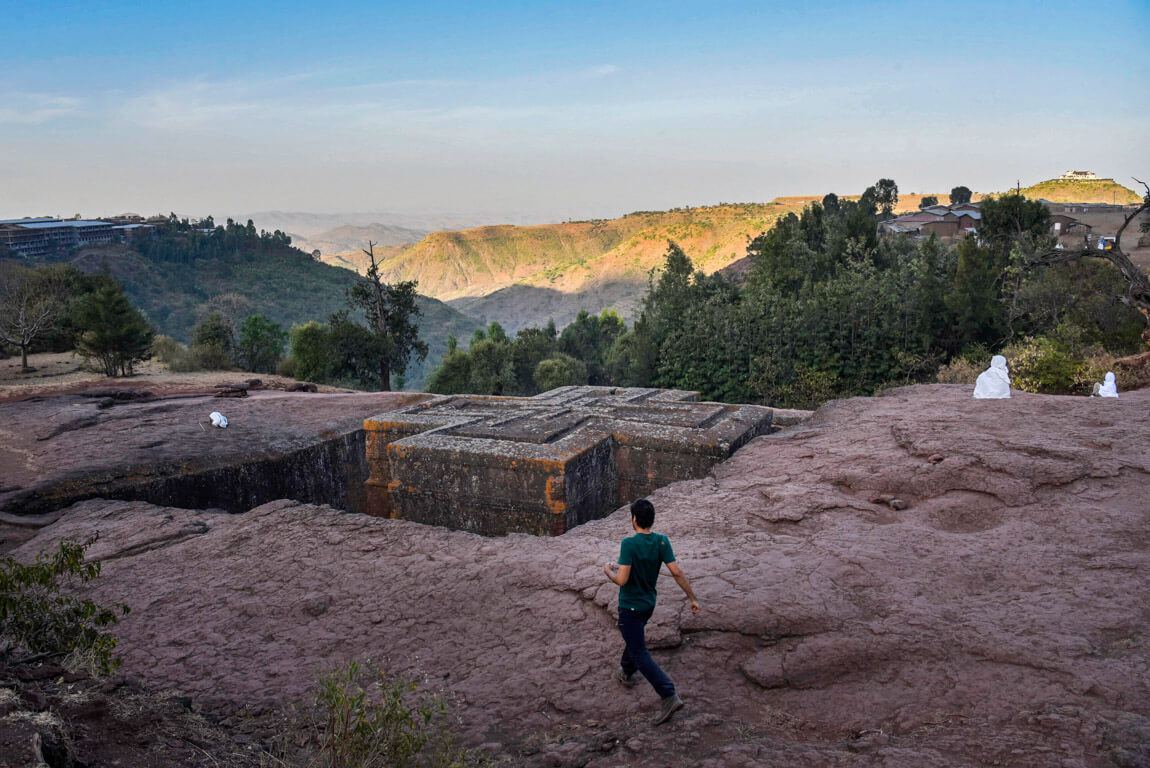 Is it safe to travel to Ethiopia?
Ethiopia is an adventurous destination, get travel insurance
I strongly recommend IATI Insurance: adventure activities, COVID-19 coverage
Get 5% discount if purchasing via this link
That's a complicated question.
Overall, I feel Ethiopia is a safe country to visit, but let's go by parts.
The conflict with the Tigray
The Tigray war was a conflict between the Ethiopian Federal Government and the Tigray People's Liberation, which lasted from November 2020 to November 2022, causing thousands of casualties and displaced people.
The war isolated completely the whole region of Tigray in the north, home to highlights like Axum, Mekele (Danakil getaway) and hundreds of rock-hewn churches.
Today, the war is over and the Tigray region is once again accessible.
Pickpocketing is real
Not bluffing, if you are not careful, you are likely to be pickpocketed in Ethiopia.
I have only been pickpocketed in two countries: in Mexico, and in Ethiopia.
Actually, in Ethiopia it happened to me twice, in 2 different areas of Tigray region. On one occasion they stole my brand-new GoPro, and on the second time they took my wallet with my credit card in it.
This can happen anywhere but in here chances are way higher, so be careful of your belongings.
I strongly recommend you get a money belt!
CLICK HERE TO LEARN MORE!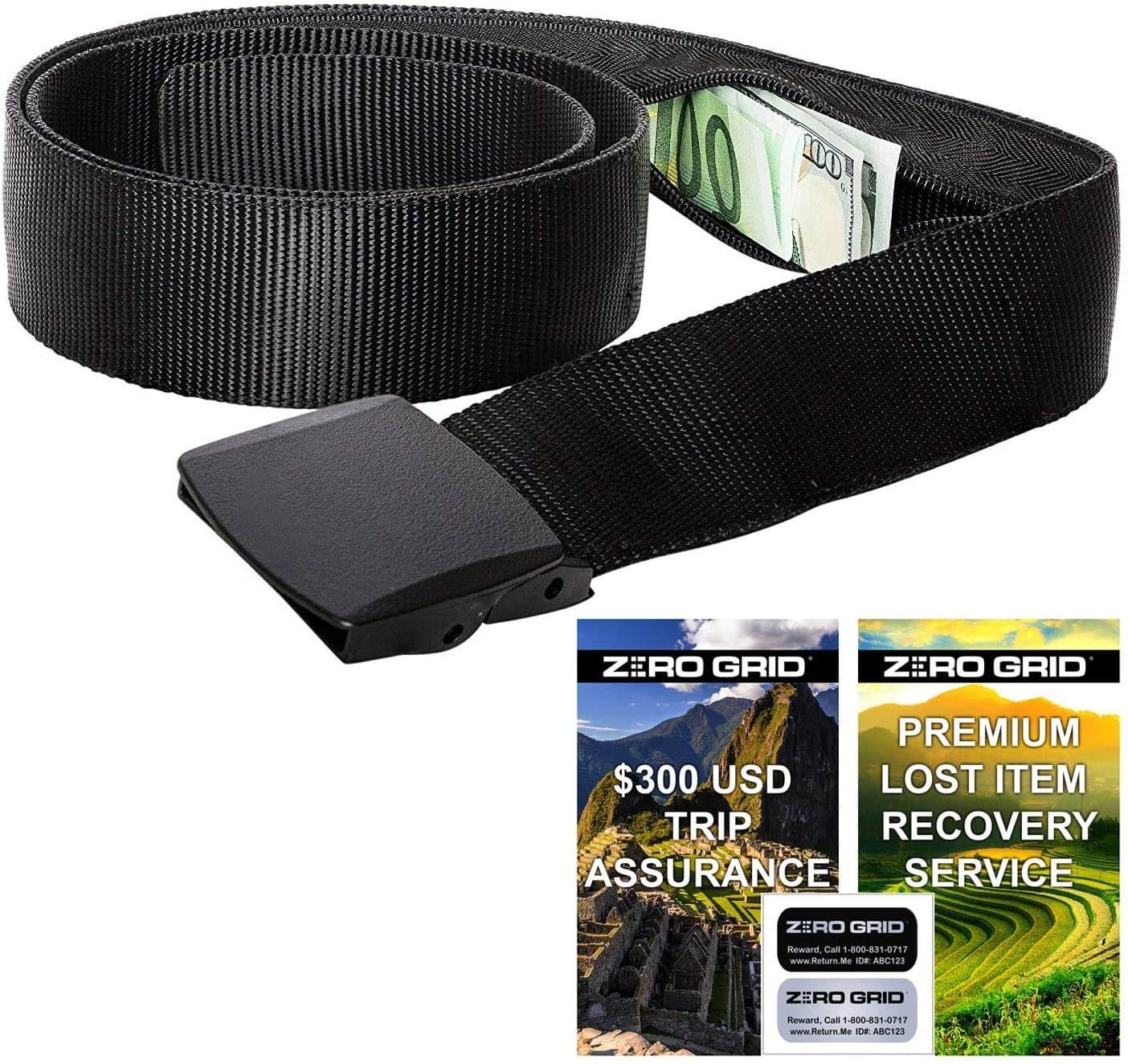 By the way, in big cities, especially in Addis Ababa, never walk alone at night. Your physical integrity is unlikely to be threatened but there is a high chance of being mugged.
Terrorism in Ethiopia
According to the FCO, the Ethiopian travel advice is that you should avoid the Somali province and the area or Gambella, which borders a conflict area of South Sudan.
There is an existing terrorism threat in Ethiopia but it is limited to the Ethiopian Somalia region, the province that borders Somalia.
Since I traveled to Ethiopia from Somaliland by land, I did cross that region and you could really feel the tension and threat I am talking about.
The security measures were insane. Every X km, there was a police checkpoint in which everybody from the bus had to get off and the police would check every single bag, one by one. It was very annoying.
Outside of Ethiopian Somalia, however, I never had or saw any issue.
Danakil Depression
You may have heard that Danakil Depression comes with its own issues and for that, I recommend you read my travel guide.
Solo female travel in Ethiopia
Here's the deal.
I traveled in Ethiopia as a solo man, so I can't really speak for women, but I'll just give you a small summary of what some kick-ass female travelers told me.
Most women said that Ethiopia was safe but the level of verbal harassment was insane, to the extent that some claim they'll never go back to Ethiopia.
Many local men believe Western girls are easy and you may have to deal with occasional sex offers and creepy compliments. In fact, I was once with a girl from London and witnessed how a very disgusting man would just stare at her and do some creepy movements with his tongue.
Despite being predominantly a Christian country, Ethiopia is a conservative, patriarchal society in which men tend to be sexist.
Nevertheless, all women said that harassment was always verbal and, other than that, they had great fun in Ethiopia.
If you are female traveler who has been to Ethiopia and wants to write a guest post for Against the Compass, please get in touch.
Here you can see more solo female travel articles.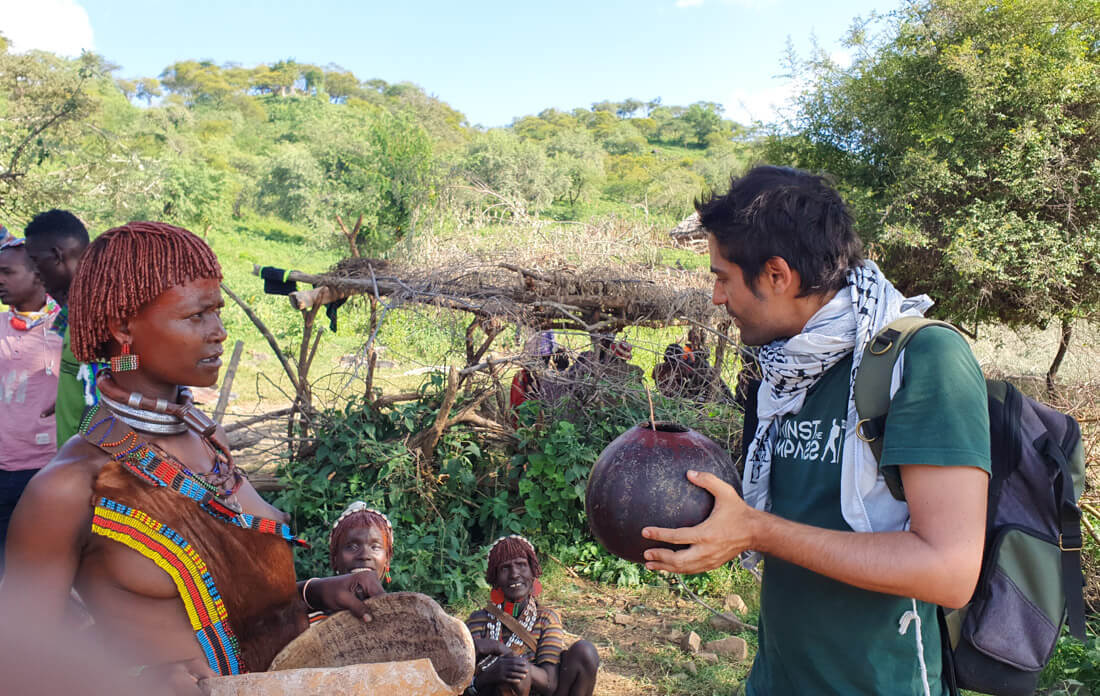 Transportation tips: how to travel around Ethiopia
Ethiopia is a big country and as such, moving around can prove challenging. Here are some travel tips:
Traveling around Ethiopia by coach (long-distance bus)
From Addis Ababa, you can always take a long distance bus to major destinations such as Arba Minch, Harar, Gonder or Meskel. Most buses are quite comfortable, some more than others; it doesn't depend on the company but on the type of bus.
Selam for example, good reputable company.
Buses leave from Meskel Square and typically, they all leave at 4am, which is very annoying but given the long distances, it does make sense.
Book your tickets one or two days before. Unfortunately, you can't book them online but you need to go to Meskel Square itself, where all company stalls are.
There is a way of booking them over the phone, but it's a real headache.
Basically, you need to call the bus company and tell them which coach you want to take. They will give you a bank account number in which you need to deposit the respective amount. For that, you need to go to the bank but, when I got there, it was so crowded and such a mess that I thought it would be easier to take a taxi to the square.
Ethiopia travel tip: At Meskel Square, you will be approached by local men who claim they work for a specific bus company, saying they can take you to the respective office. Well, they don't actually work for the company but they want to get a tip for helping you book your ticket, so just ignore them.
Traveling around Ethiopia by local bus
If you are backpacking in Ethiopia on a budget, you will take the local bus.
Taking the local bus in Ethiopia isn't very different from other developing countries, but just bear in mind that distances here are huge. I personally got really tired and decided not to take any during the last 2 weeks of my trip.
Moreover, you will always have to battle to get a decent price, which will never be great because they always end up saying that you have to pay extra for the luggage, which is completely bullshit.
In the end, they always win.
Traveling around Ethiopia by plane
If you are not on backpacking on a budget, I recommend you take a few domestic flights.
From Addis, there are direct flights connecting any major touristic city, including Lalibela, Gonder, Axum, Harar and even the Omo Valley.
There are direct flights between secondary cities too but maybe not everyday and, worst case scenario, you will have to make quick layover in Addis.
Traveling around Ethiopia by air will save you a lot of time and energy.
All flight are operated by Ethiopian Airlines, a modern, reliable company, and any one-way flight ticket averages $100.
One of the best travel tips for Ethiopia is that, If you fly in with Ethiopian Airlines, you get a 50% discount in all domestic flights and, if you only have a few weeks to travel in Ethiopia, you may want to get 1 or 2 at least. However, I didn't fly in with Ethiopian Airlines but, when I booked my domestic flight via their website, there was a tick box which you could mark claiming you actually did fly with them, so the discount was applied anyways. At the check-in counter, no questions were asked. Nonetheless, I just checked their website, and the tick box is gone (it comes and goes) so in that case, if you still want to get your discount, most people book their tickets directly at the Ethiopian Airlines office, which you can find everywhere.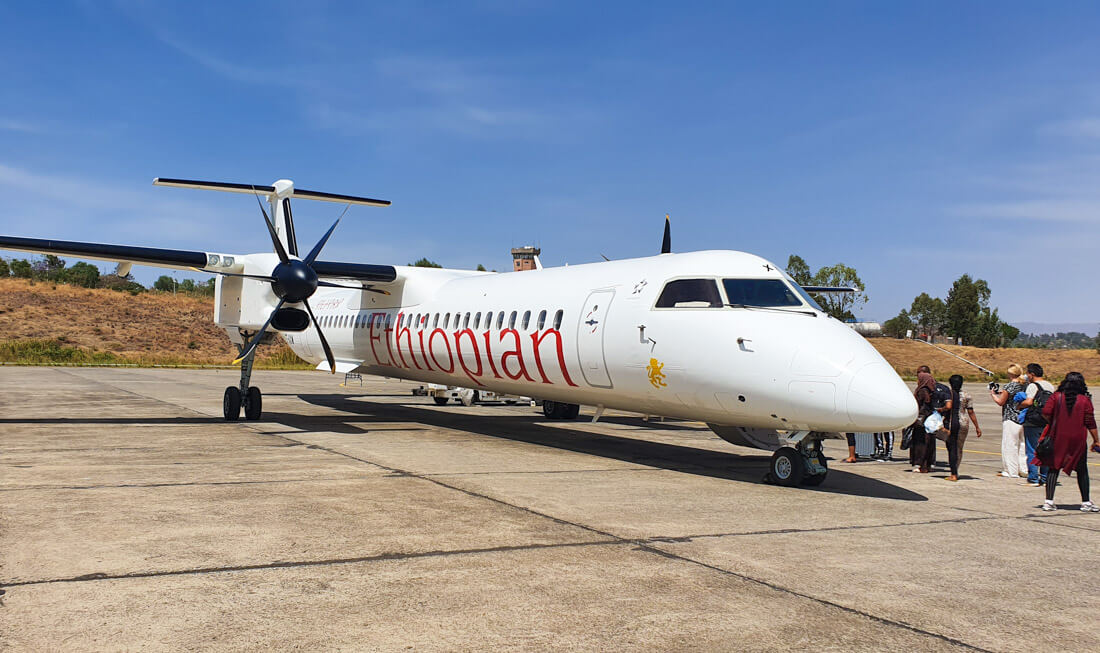 Traveling around Ethiopia by train
There is one train line connecting Addis Ababa with Djibouti country via Dire Dawa (the closest big city to Harar). It runs every other day, one day towards Addis Ababa and one day towards Djibouti.
A one-way ticket from Dire Dawa to Addis Ababa costs 600 birr (price for foreigners).
The train has been built by the Chinese and it's funny that, at every station, you see Chinese people telling Ethiopian employees what to do.
Traveling by train is always great but I will never catch the Ethiopian train again, for the following reasons:
It's very unreliable. We stopped for around 3 hours due to a bus breakdown. Also, the day I was supposed to catch it, the train never arrived because of another breakdown, so had to wait for one additional day.
The train station is very far away from the city. Good luck negotiating the price of a taxi ride. When I arrived in Addis, they wanted to charge me 500 birr, and I ended up paying 300.
Very long queues for getting in and out, as the authorities check each and every bag and, since they don't have x-ray machines, they basically make everyone empty their bags.
The train itself isn't very comfortable, plus they don't sell any food, only sodas.
It's an extremely busy train with loads of kids roaming around.
Accommodation: where to stay in Ethiopia
Ethiopia is well-sorted for hotels, some of them being very good value for money options.
You can check them all on booking.com.
Most hotels owners will ask you to pay in USD but, as I told you in the money section, better to exchange those USD in the black market, get 20% extra, and then pay your hotel in birr.
Creepy hotels – When I was passing through a city, I had to stay on 1 or 2 occasions in one of those creepy hotels which are OK for 6 hours and cost less than 4USD. They are all over the country
Backpacking Hostels – You can find some in Addis Ababa and also in cities like Gonder.
Guest Houses, nicer hotels – Decent accommodation costs from 400 to 600 birr for a double room, and you can find them everywhere, all over the country.
Mid-range hotels – There is also a wide range of relatively good hotels, all of them starting at 900 birr or so.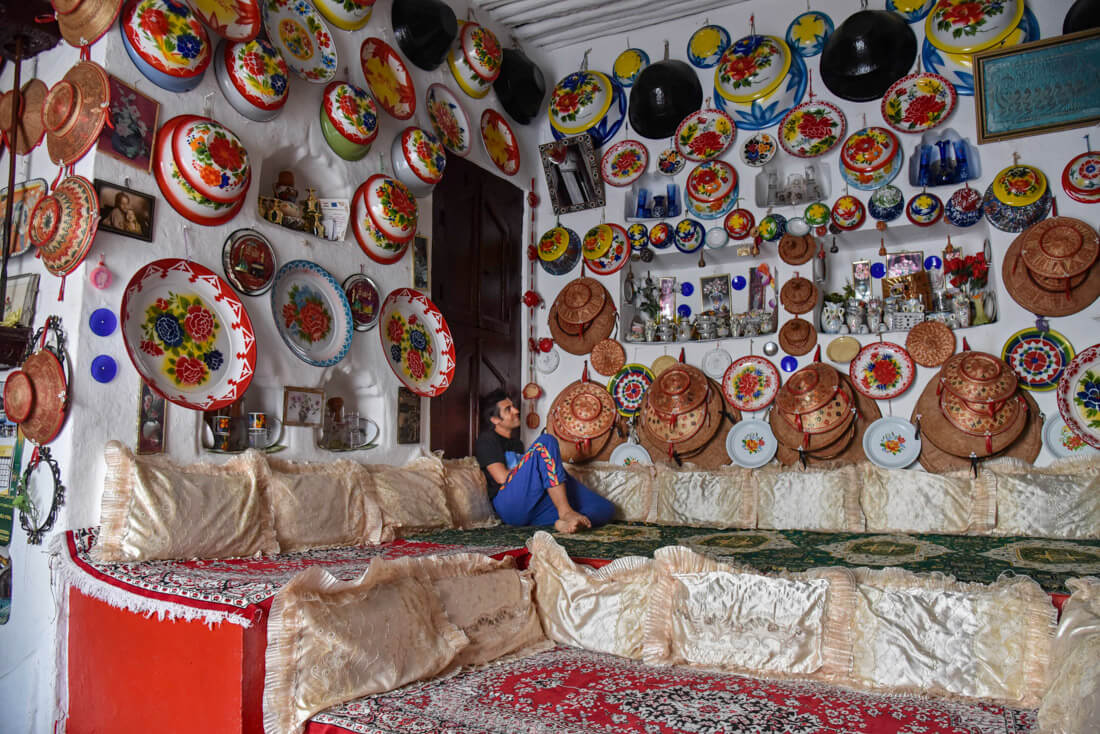 More resources for traveling in Ethiopia
Ethiopia is an adventurous destination, get travel insurance
I strongly recommend IATI Insurance: adventure activities, COVID-19 coverage
Get 5% discount if purchasing via this link
Useful websites for more Ethiopia travel tips
All Addis Around – For everything related to events, restaurants and bars in the capital.
Migrationology – For anything related to Ethiopian food.
All guides and articles for traveling in Ethiopia destination
Travel guides to other countries in Africa
This Ethiopia travel blog was a long one, a post in which I put so much effort, and time! I hope you find it useful and if you have any questions or suggestions, leave a comment in the "comments" section.