How to find the best VPN for Saudi Arabia in 2023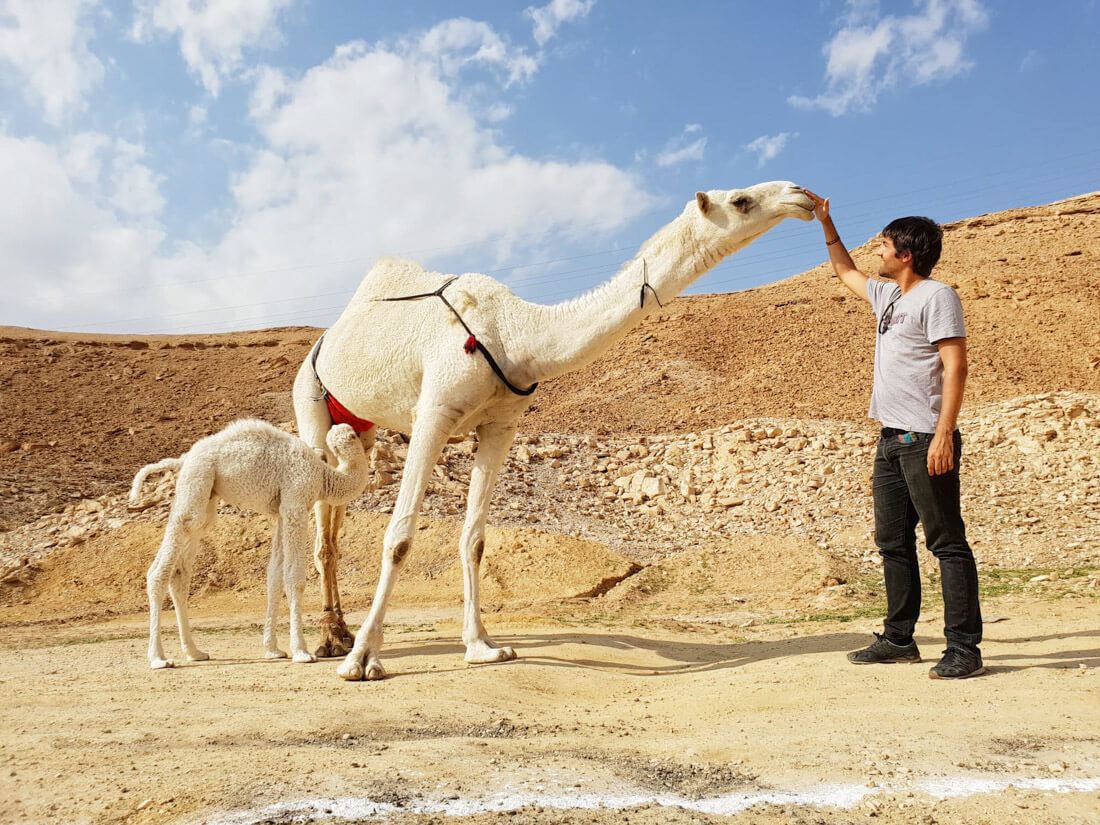 Skip all content and get ExpressVPN
Get unrestricted access with the fastest VPN for Saudi Arabia country
With the liberalization of the visa regime in 2019, more and more people are traveling to the Kingdom of Saudi Arabia (KSA) to discover the wonders of what used to be one of the most secretive countries in the world.
Saudi Arabia is, very gradually, changing for the better.
However, foreigners need to know that they can't behave like they would do back home and, most importantly, they need to be aware of one thing:
In Saudi, there is no freedom of speech and the internet is censored, which means that some websites are blocked.
And, if you want to navigate safely and access those censored sites, you will need to have something called a VPN.
In this tutorial, I will explain to you what it is and how to find the right VPN for Saudi.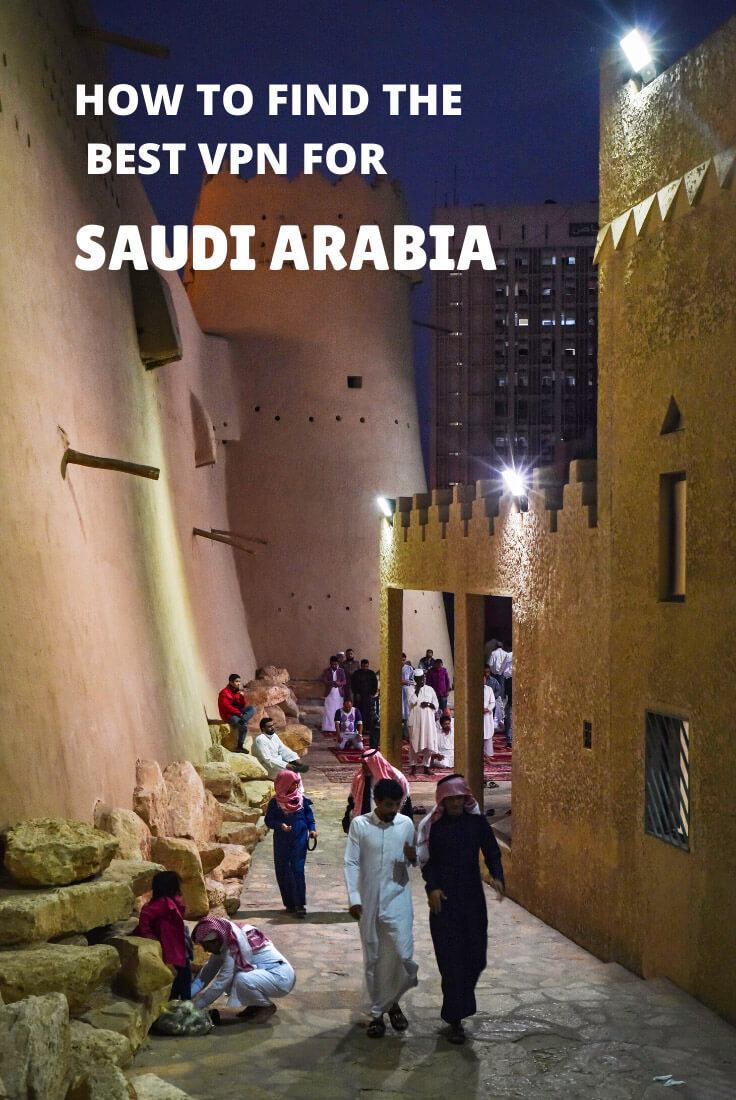 Why do you need a VPN in Saudi Arabia?
Skip all content and get ExpressVPN
The best and fastest VPN for Saudi Arabia. 3 months for free with below link:
There are 2 things you need to know about Saudi Arabia and the internet:
The internet is censored, which means that some websites are blocked.
The Government reserves the right to control and monitor anyone accessing the net, which means that you could be spied on at any time.
This means that, in order to navigate more safely, privately and to access all blocked websites, you will need to be in possession of a Virtual Private Network (VPN), which is something that allows you to connect to a server from a different location, so your connection will be completely anonymous and neither hackers nor the Saudi authorities will be able to see what you are doing.
Example:
Let's assume you want to visit X website, which turns to be blocked in Saudi.
In Saudi, there is a firewall that prevents you from accessing the site and, since you are connecting from a server located in the country, you won't be able to access it.
However, when you connect to a VPN in Saudi, you can select the country you want to connect from and, if you select Germany for example, you will be able to access that X website because, in Germany, it isn't blocked.
In addition, your connection will be anonymous, hence completely safe.
Which websites are blocked in Saudi Arabia?
Typically, anything that has to do with:
Pornography
Any site that may cause controversy with the regime
Gambling
Drug-related sites
Whereas the above sites seem obvious and, most likely, you may not even be interested in accessing them, there are other sites and internet services more commonly used which may be suddenly blocked for different reasons:
In 2006, Google Translate was blocked because it was used to bypass the firewall by translating the content from blocked websites.
Some Wikipedia pages may be blocked.
VoIP websites (Voice over Internet Protocol) websites, which are free calling internet services such as Skype or WhatsApp. In 2017, they decided to block these services in fear that activists would use them.
Some of the above pages and services aren't blocked anymore but VoIP services, for example, work terribly slow in KSA and during my journey, I wasn't able to use WhatsApp Call until I connected to ExpressVPN.
And there are more reasons to use a VPN service in Saudi Arabia:
To access video streaming services such as Netflix or HBO.
They aren't blocked in Saudi but, as you may know, the content in every country varies, so some TV shows and movies which are available in your home country might not be available in the Kingdom.
By connecting to a VPN, you will be able to watch the content available in your desired location.
The best VPNs for Saudi
These are the best VPNs in KSA.
Fastest VPN for Saudi – Express VPN
Best budget VPN for Saudi – NordVPN
Best SUPER budget VPN for Saudi – PureVPN
IMPORTANT! – Remember that VPN websites may be blocked, so your wisest move would be to get your VPN before you go to the country
Best VPN services for Saudi Arabia: what to look for in a VPN
If you check tech-related blogs, you will see that they classify the different VPNs according to very tricky terms such as DNS queries, PPTP protocols and incomprehensible stuff like that.
Let me tell you something:
I use a VPN every day, yet, I don't understand any of that.
I don't because, like you, I just want it to access blocked sites and navigate safely so, for traveling purposes – or if you are just a regular expat – you don't need to know any of that.
For regular people or travelers, the only factors that matter when choosing a VPN software for Saudi Arabia are the following:
Price
Security
Speed (a VPN will slow down your connectivity)
Number of countries and servers it can connect to
These are the main benefits I look for in a VPN and, in this article, these are the criteria I use to classify the best VPNs for KSA
On the other hand, all the VPNs I recommend are good, trustworthy and verified, so all of them have the following features as well:
Super user-friendly – Anyone can use it
Offer a 30-day money-back guarantee
Can be used for both desktop and mobile
Are available for both Android and iPhone
Are compatible with Netflix (Note that Netflix is really good at detecting VPNs and proxies and depending on the server you try to connect to, it may not work, but this happens with all VPNs)
The fastest and best VPN for Saudi Arabia – Express VPN
Price for 1 month – 12.95USD
Price for 6 months – 9.99USD a month
Price for 1 year – 6.67USD a month
Pros:
The best VPN available in the market, for the simple reason that there isn't a faster one, plus it is super secure.
Cons:
You get what you pay for, so ExpressVPN has a higher price than other VPNs.
ExpressVPN is the best VPN in the market.
It is extremely fast, has the strongest encryption and can connect 3,000 servers from 94 different countries.
I have used quite a few VPNs and, after trying ExpressVPN, I realized that there isn't a better one, so this should the best VPN for Saudi.
By default, my laptop always connects to it when switching on my computer and it is so fast, that I tend not to remember that I am actually connected to a VPN.
Special offer through my link
Get 12 + 3 months for free!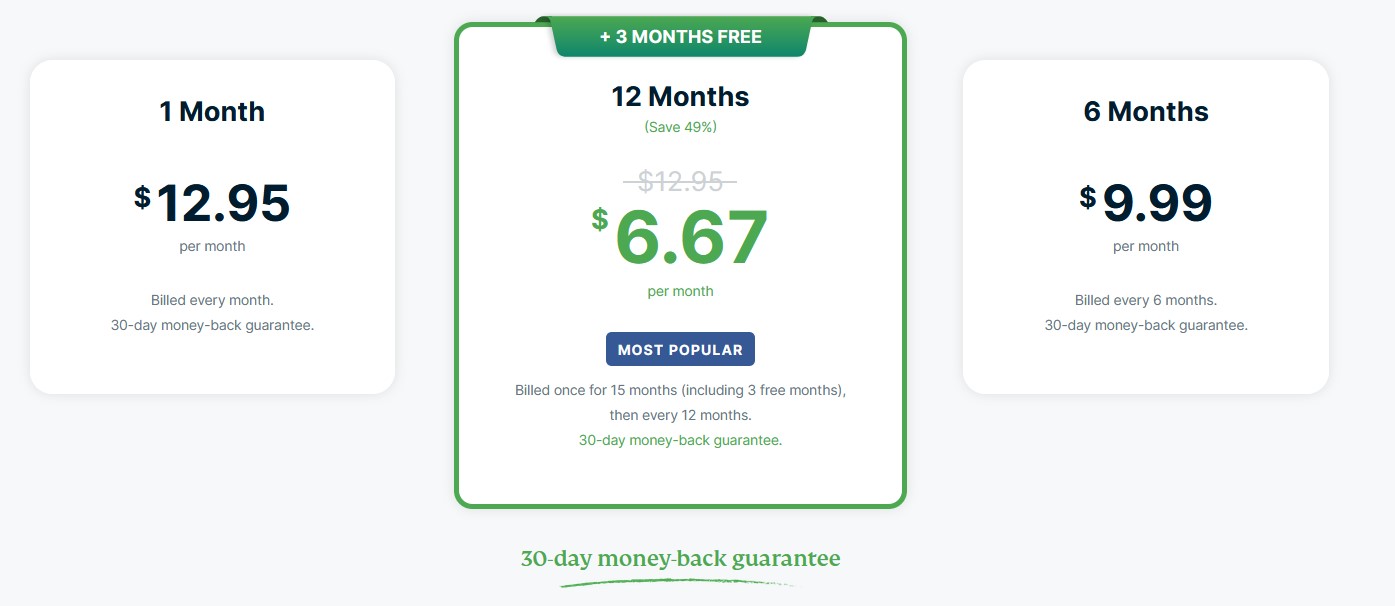 The best budget VPN for Saudi Arabia – NordVPN
1-month plan – from 15.69USD
1-year plan – from 7.29USD a month
2-year plan – from 6.69USD a month
Pros:
Faster than average VPNs.
If you buy a long term plan, it gets super cheap.
Cons:
64 countries to connect from (ExpressVPN has 94).
If you only want it for 1 month, the price is almost the same as ExpressVPN.
It is not the fastest and, if you don't have a strong Wi-Fi connection, your Skype video may not be of the best quality.
Before getting ExpressVPN, I used to have NordVPN and it was great.
According to internet experts, it has some sort of double encryption which makes it particularly secure, plus you can select 64 countries to connect from.
It is definitely cheaper than ExpressVPN, especially if you get the long-term plan, but the reason why it is cheaper is that it is slower, mainly when you connect to a not very fast public Wi-Fi network.
Since I really need a powerful internet for my type of work, I thought it would be wiser to move to a faster VPN such as ExpressVPN.
However, NordVPN is the second-best VPN I have ever used so, if you just want it for regular browsing, this might be the one for you, especially because their long-term plans are super cheap.
Special offer through my link
Get 63% off NordVPN + 3 extra months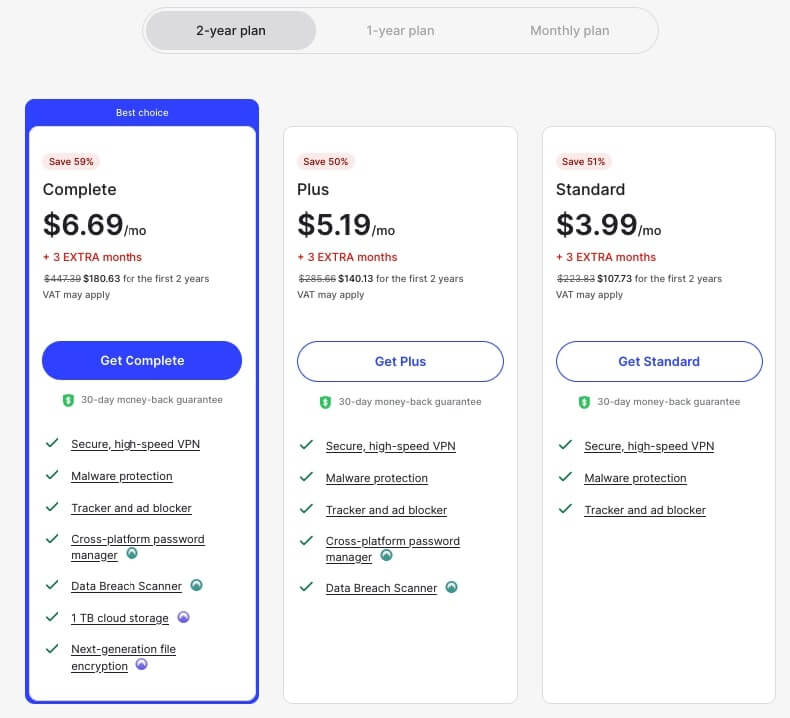 The best SUPER budget VPN for Saudi – PureVPN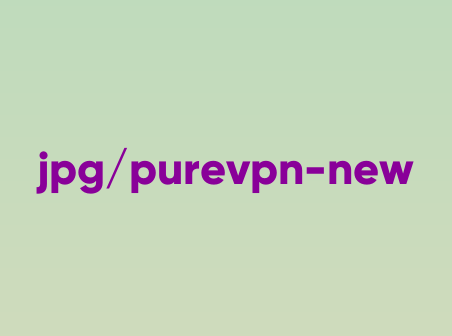 Price for 1 month – 10.95USD
Price for 1 year – 3.24USD a month
Price for 2 years – 2.08USD a month
Pros:
The most budget VPN. At this price, you won't find anything better.
Cons:
The speed is inconsistent
PureVPN is a cheap VPN which, at the same time, offers some really good performance, as its security is comparable to the others and, in some cases, it can even be faster.
However, its speed is quite unstable, meaning that sometimes works fine and sometimes you may have issues when using zoom calls with your family.
Still, this is a great VPN and, at this price, you won't find anything better.
Special offer through my link
SAVE 81% + 3 Months FREE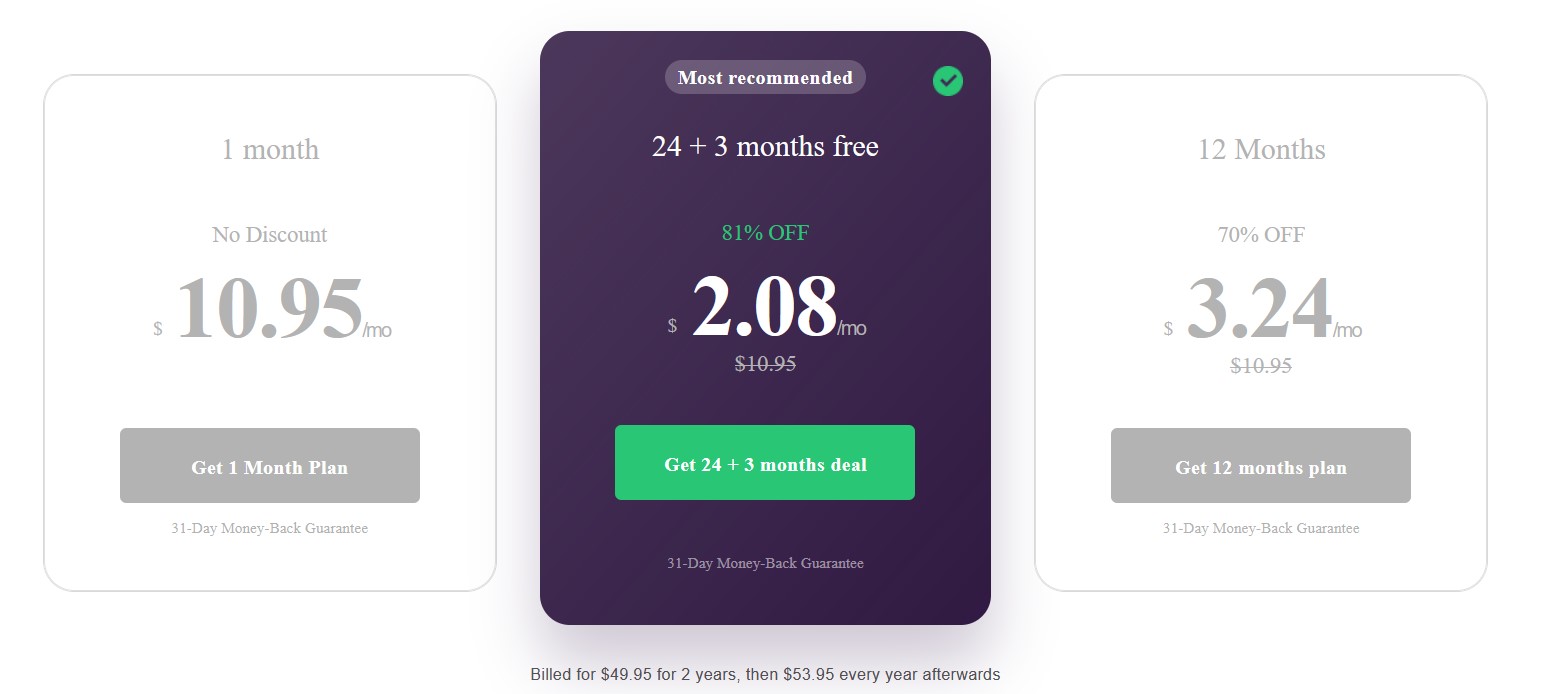 Is it legal to use a VPN in Saudi Arabia?
Using a VPN in KSA goes against the law but seriously, everyone and his mother use it.
Reports say that around 30% of net users in Saudi always use a VPN.
Is it safe then?
Well, as long as you are not an activist who uses it to organize protests or create content against the Government, they will not care, especially if you are a foreigner.
How to connect to a VPN in 3 easy steps and connect to blocked sites in Saudi
Step 1 – Enter ExpressVPN website through this link and choose your plan
Step 2 – Download Express VPN to your desktop or get the App on Google Play or Apple Store.
Step 3 – Choose a location from the list and connect – It is so easy!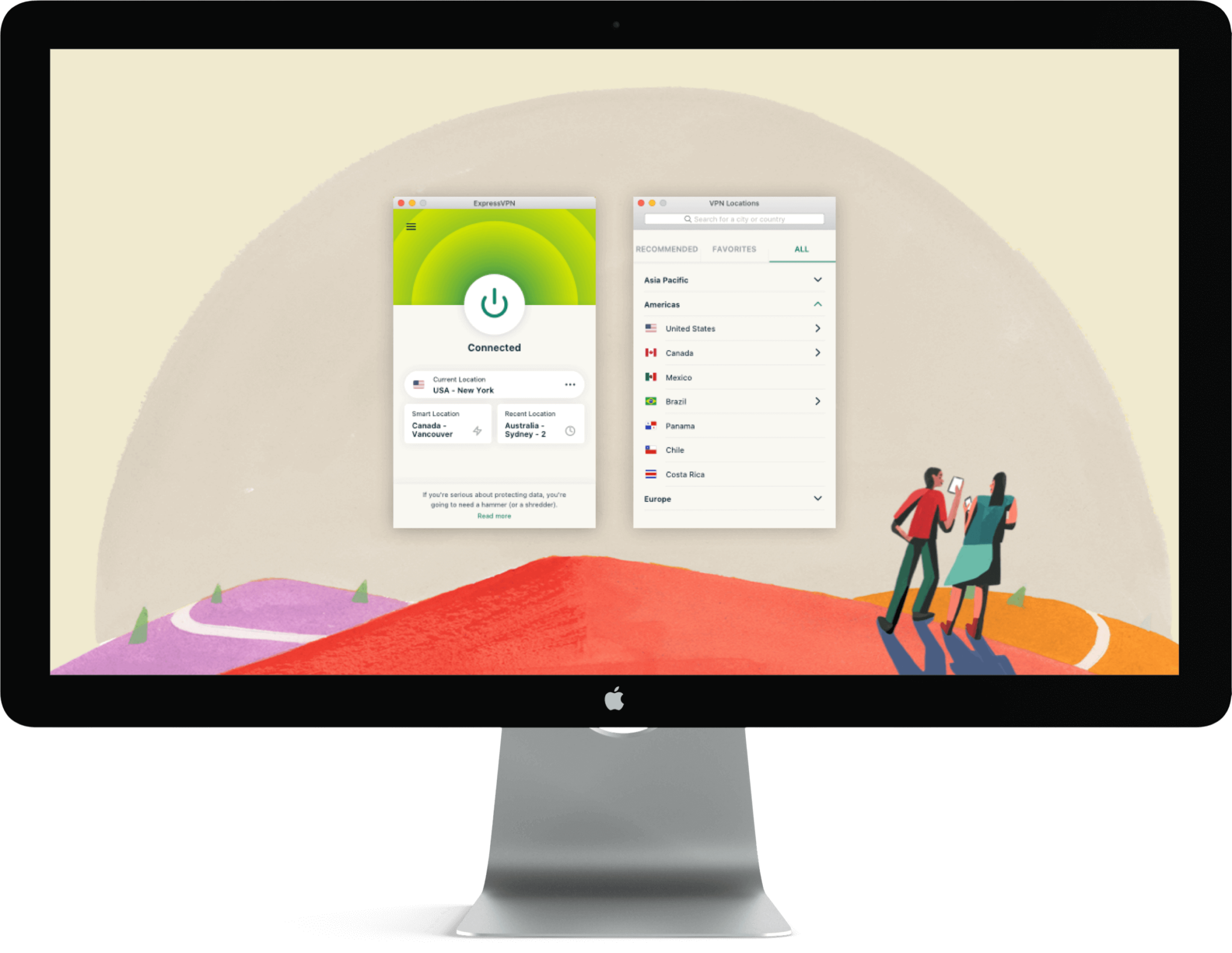 Why you should never use a free VPN for Saudi Arabia
These are the reasons why it is not recommended:
Low speed
Typically, won't work on a desktop
Not secure at all, which means less anonymity
Plenty of ads
You can't select your desired country
Don't take the risk. Premium VPNs are the way to go and I recommend ExpressVPN.
More content about Saudi Arabia