Where to stay in Riyadh: Best hotels per area
A sprawling desert metropolis, the Saudi Arabian capital of Riyadh has plenty to offer inquisitive travellers.
One of the wealthiest cities in the Middle East, Riyadh is a place where history goes head to head with modern innovation and where visitors can visit ancient fortresses and towering skyscrapers all in the same day.
It has a reputation for the traditional but a younger Riyadh is starting to emerge and bringing with it new travelers ready to explore.
Being as large as it is, however, finding the right hotel in Riyadh can be difficult, so we've put together our favourite areas to stay in Riyadh to help you start planning your visit to the capital.
These are by no means the only places to stay, just the ones we think have the most to offer and the best hotels.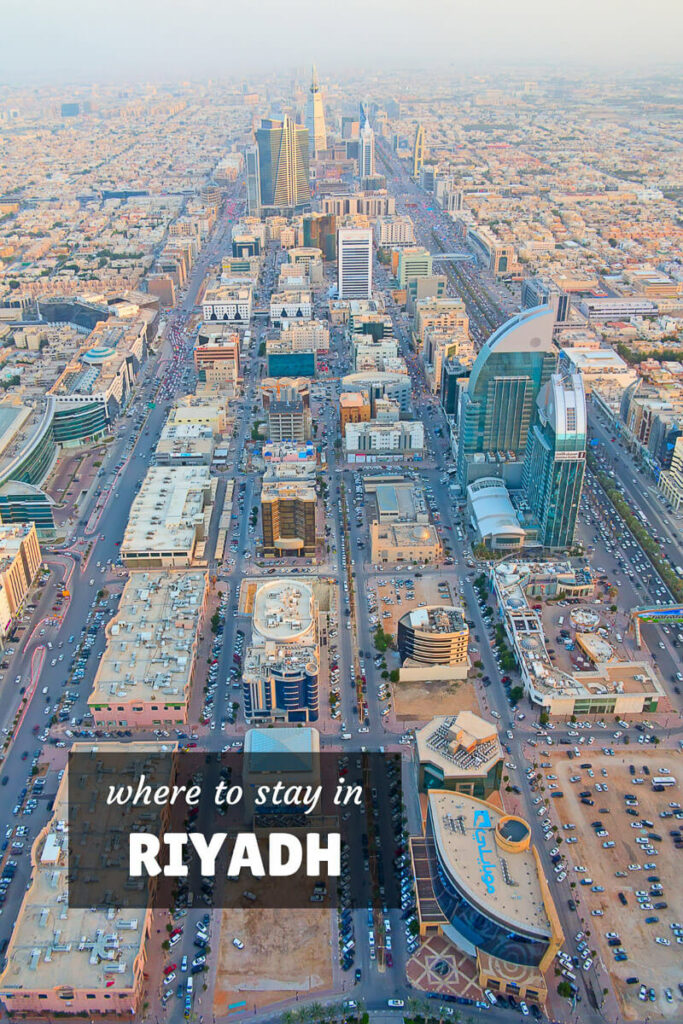 A guide to find the best accommodation per area in Riyadh
In Saudi Arabia, the internet is censored, which means that some websites and internet services are blocked. If you want to access them you will need a VPN and for that, I recommend ExpressVPN, the fastest and works best for Saudi.
CLICK HERE TO LEARN MORE ABOUT ExpressVPN
Hotel prices in Riyadh: How much do they cost?
Hotels in Riyadh come with a wide variety of price options, with something to suit everyone.
For those looking to save, there are hotels starting from as little as $40, midrange properties begin at $100, affordable luxury can be yours from $200 and if the sky's the limit then some of the top hotels in Riyadh can be enjoyed from $350.
Like most cities, the prices and hotel offering change depending on the area you're staying in but this should hopefully give you an idea.
If we had to choose our favourite area to stay in Riyadh, it would have to be Al Olaya, the most sprawling and commercial district, where most things are going on. Here you have the best choice of hotels and you're perfectly located to reach all the hotspots.
Where to stay in Riyadh: best areas and districts
Don't forget to read my 2-week itinerary around Saudi Arabia
These are the best neighborhoods where to stay in Riyadh, with a selection of the best hotels.
Best areas to stay in Riyadh: Map
Click on the image to see the interactive map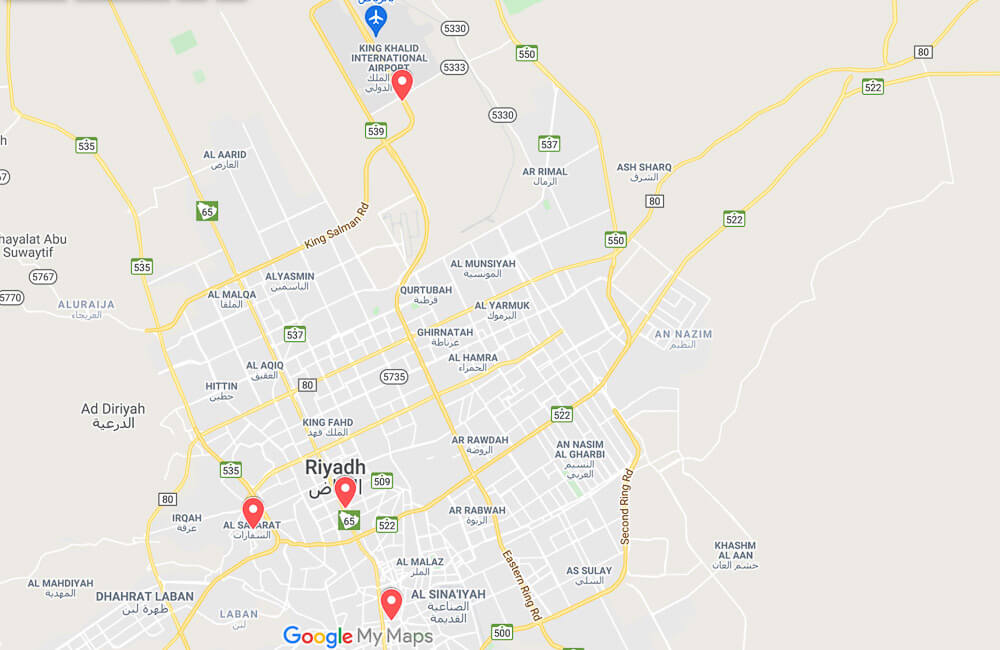 Al Olaya: The best area to stay in Riyadh
If you want to explore Riyadh's glamorous side then Al Olaya is the best place to stay in Riyadh.
Packed with luxury malls, high-end restaurants and sweeping skyscrapers, it's no wonder this is one of the city's most popular spots.
Some of Riyadh's best hotels can be found in this neighbourhood, making it a popular choice for most visitors as there's something for every budget and taste.
Here you'll get a sense of the younger side of Riyadh, one that isn't so tied to the city's history and instead celebrates its future.
PROS:
Great high-end amenities
Still local favourites to be found (think cafes and shawarma spots)
Plenty of hotels to choose from
CONS:
Not for those looking for a more traditional Riyadh
There isn't much in the way of historic fortresses and buildings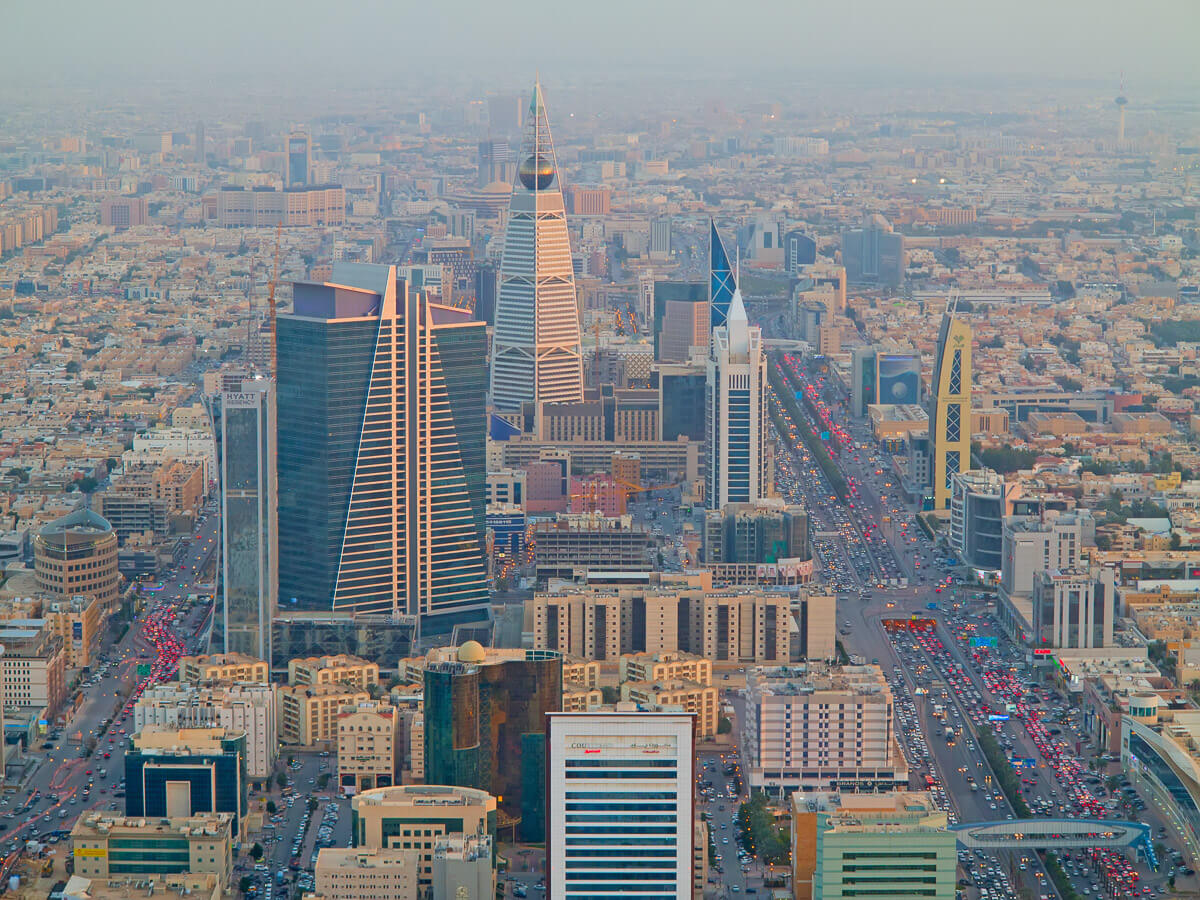 Best hotels in Olaya street
The cheapest hotel in Olaya street – Al Muhaidb Tahliya – Centrally located and very affordably priced, these apartments offer a comfortable place to recharge at the end of a busy day of exploring. Everything you'll need is right here but there's also a 24 hour front desk in case you require any help – the best of both worlds.
The best apartment hotel in Olaya street – Mabaat Homes – Al Olaya – Apartments – Simple, smart and set in the heart of the action, Mabaat Homes apartments offer a perfect jumping off point to explore Olaya. Free parking's included (always handy) and you're just a stone's throw from King Abdulaziz Historical Center and Al Faisaliah Mall.
The best mid-range option in Olaya street – Centro Olaya by Rotana – This stylish spot has everything you could possibly need without setting you back too many riyals. You can cool off in the outdoor pool, relax in the sauna, graze on a buffet breakfast and all within walking distance of the famous Al Faisaliah Tower.
Affordable luxury – Hyatt Regency Riyadh Olaya – With its sweeping views and sleek interiors, this hotel has everything you could want from a chic city stay. There are multiple restaurants to choose from, an indoor pool to chill out in, a spa and traditional Moroccan Hammam to unwind at and even a kids club for those parents seeking a little peace and quiet.
The top luxury hotel in Olaya street – Four Seasons Hotel Riyadh – Found inside the striking Kingdom Tower, this hotel ticks all the luxury boxes, making it the top five-star hotel in Riyadh. You'll enjoy views across the whole of Riyadh, exquisitely decorated rooms, delicious fine-dining, a spa, gym and pool – all in an unbeatable destination.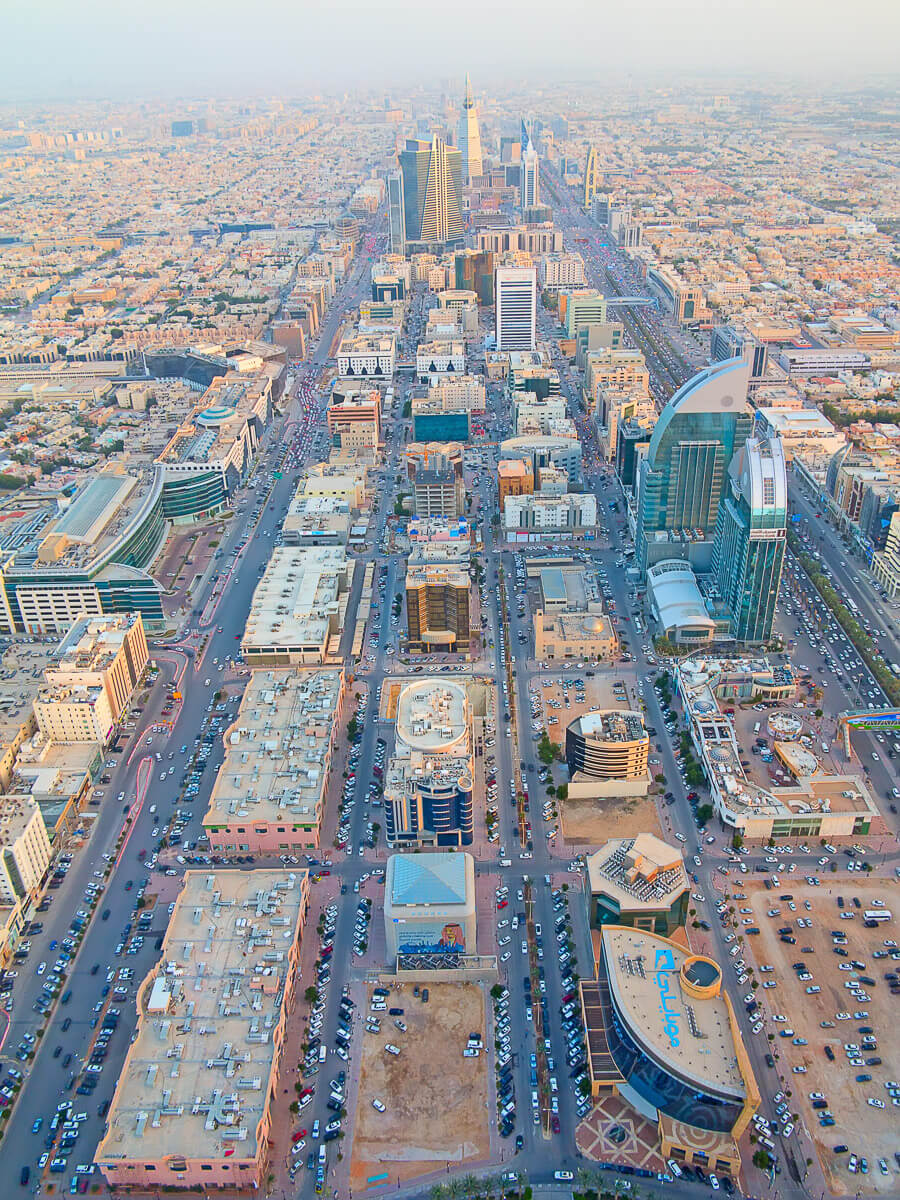 Ad Dirah: The best area to stay in Riyadh for sightseeing
Don't forget to read my Saudi Arabia travel guide
If Olaya showcases everything that's new and modern in Riyadh, then Ad Dirah, also known as the Old City, is the heart of the past, making it the best place to stay if visiting Riyadh for a few days.
Here you'll find the clay and mudbrick Al-Masmak Fortress, the infamous Alsafat Square (also known as Deera Square), the Imam Turki Bin Abdullah Grand Mosque, the National Museum of Saudi Arabia and all manner of old winding streets, market stalls brimming with spices and traditional cafes and restaurants.
History buffs and lovers of the old-world will enjoy exploring this area and learning more about Riyadh's roots.
PROS
Packed with historical sites
Culture on every corner
Traditional restaurants offering local dishes
CONS:
Alsafat Square's bloody reputation won't be for everyone
It's very traditional and local customs should be respected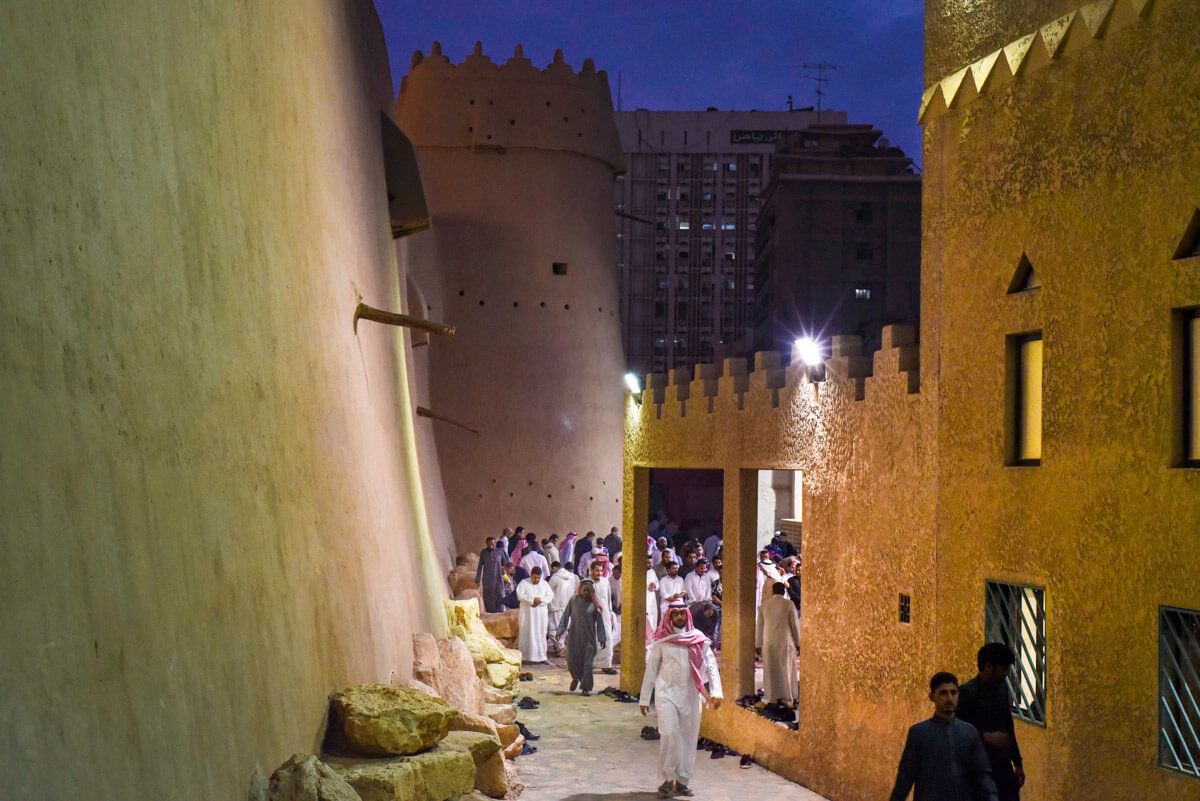 The best hotels to stay in Ad Dirah area
The cheapest hotel in Ad Dirah – Tulip Inn – Despite being quite a simple property, Tulip Inn offers everything you could need in your Old City stay. It's set within walking distance of all the area's main attractions and has a pool, games room, spa and traditional Moroccan Hammam. There's also an onsite restaurant in case you don't fancy looking further afield for dinner.
The best mid-range hotel in Ad Dirah – ​​Gloria Inn Hotel – You'll be more than comfortable at this central spot with its modern decor and handy amenities. Pick up a Starbucks in the lobby, tuck into a meal at the Jasmine restaurant, burn off excess energy in the gym or take a dip in the pool. It's not just what's inside that will tempt you, Gloria Inn Hotel is perfectly placed for you so you can explore this historical area for yourself.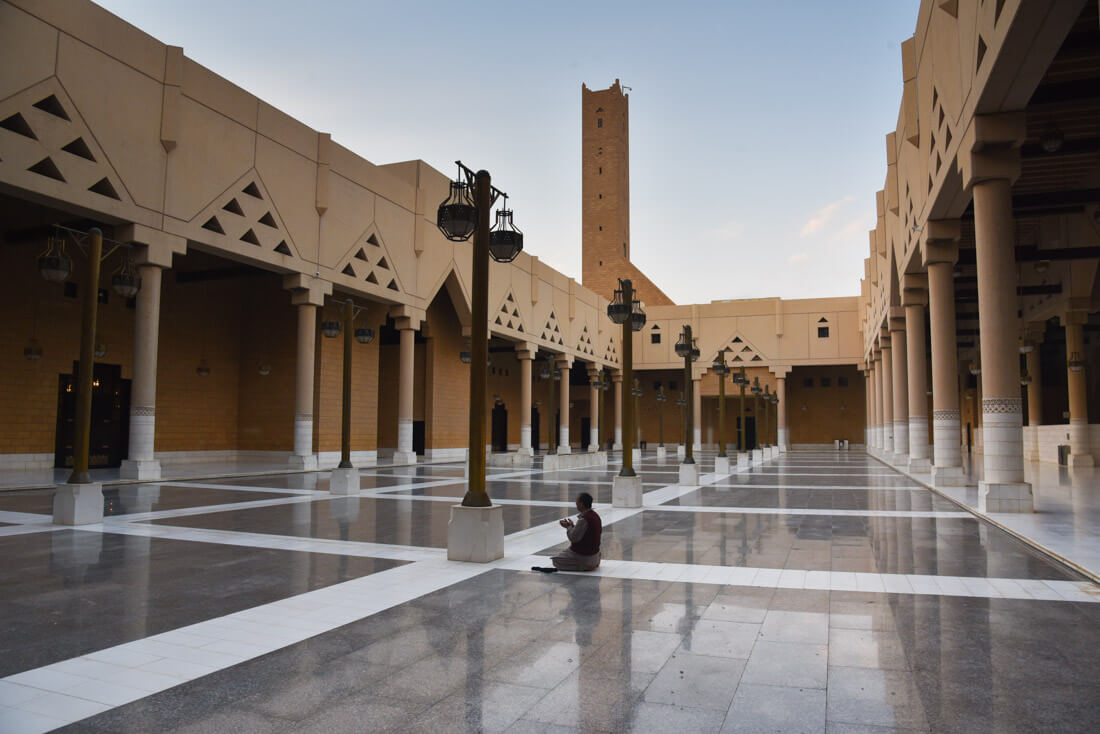 Diplomatic Quarter: The most quite area to stay in Riyadh
If you're looking for somewhere calm, peaceful and away from the hub of the city, the Diplomatic Quarter is the best district to stay in Riyadh.
Also known as Al Safarat, this quiet area is largely suburban, home to residential compounds and the diplomatic embassies which it gets its name from. The embassies were relocated to Riyadh from Jeddah in 1975 and from there it has continued to flourish.
Here you'll find fine dining restaurants, lush green parks and attractions such as King Salman Science Oasis, Al-Kindi Plaza and Tuwaiq Palace.
PROS:
Quiet and peaceful
Restaurants and attractions to visit
Green parks to wander through
CONS:
Residential area so quite quiet
Would need to travel to reach the city's sights
This is a high-end area so not suited for those on a budget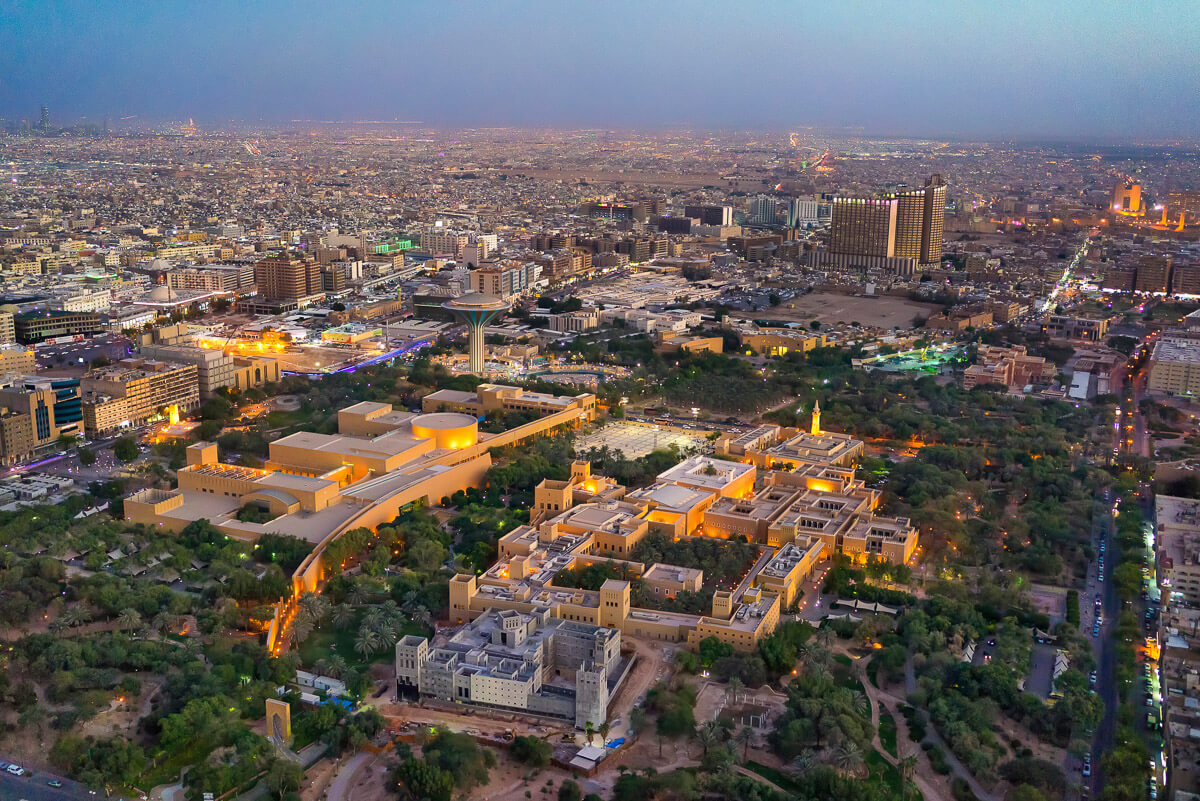 Best hotels in Diplomatic Quarter
The most affordable hotel in Diplomatic Quarter – Courtyard Riyadh by Marriott – This simple, sleek hotel has everything you could need. Centrally located in the Diplomatic Quarter you're close to everything and at the end of a long day you can head back to your hotel for a dip in the pool, a steam in the sauna and tuck into a hearty meal at the onsite restaurant.
Our favorite mid-range option in Diplomatic airport – Radisson Blue Hotel & Residence – With its modern decor and upbeat design, this Radisson Blu is ideal for a stay in the Diplomatic Quarter. There are gardens to walk in, views of the local area to take in, a pool to dip into and a restaurant which provides an excellent buffet breakfast. Ticks every box.
Affordable Luxury – Marriott Riyadh Diplomatic Quarter – With its undulating, desert-inspired design, this property feels right at home in Saudi Arabia's capital. The gardens and courtyard are relaxing to stroll around, there's a pool to wash away the heat of a long day and you'll also find yourself close to Oud square with cafes and restaurants to explore.
The top five-star hotel in Diplomatic Quarter – The Ritz-Carlton Riyadh – If you want to sample the high-life of your surrounding diplomatic neighbours, then the Ritz-Carlton is the spot for you. This opulently decorated spot has no less than six restaurants to choose from, a beautifully landscaped garden, bowling alley and beautiful indoor pool – there's little more you could possibly want.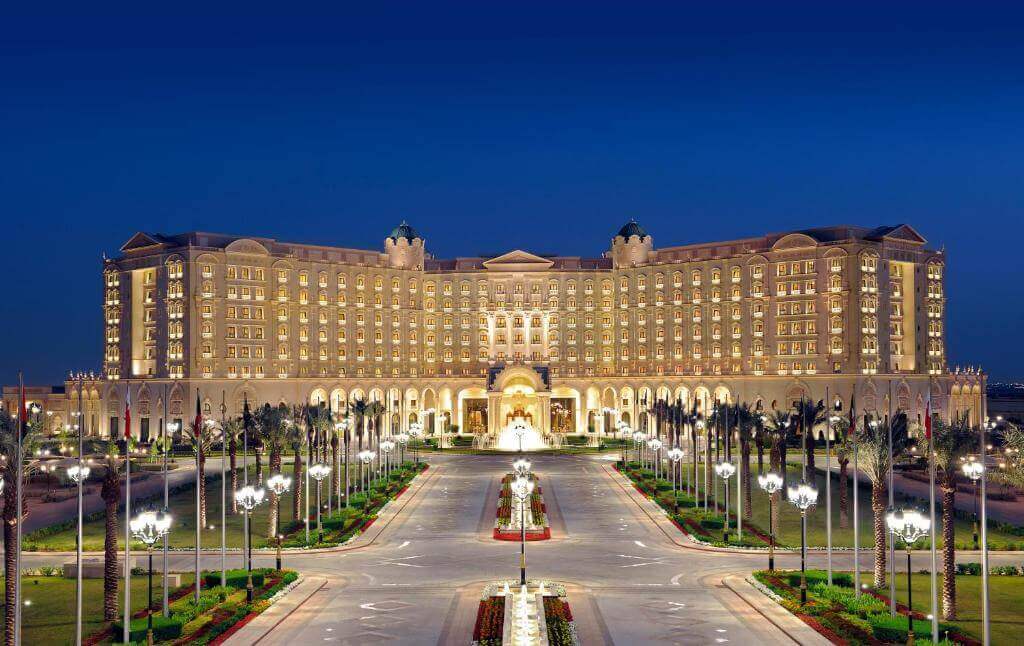 Where to stay near Riyadh International Airport
It's not always glamorous but sometimes it really is just convenient to stay close to Riyadh airport.
The good news is that just because you're staying somewhere for ease you don't have to sacrifice comfort. The area near King Khalid International Airport has some excellent places to stay so you actually have plenty of choices.
This area of Riyadh has hotels that are affordable and convenient and there are properties that have all the luxury add-ons you could wish for.
So even if you're just getting in and out, you don't have to settle for the usual airport hotel.
PROS
Proximity to airport
Still not too far to the city
Plenty of hotel options to choose from
CONS
Not in the city so would need transport to see the sights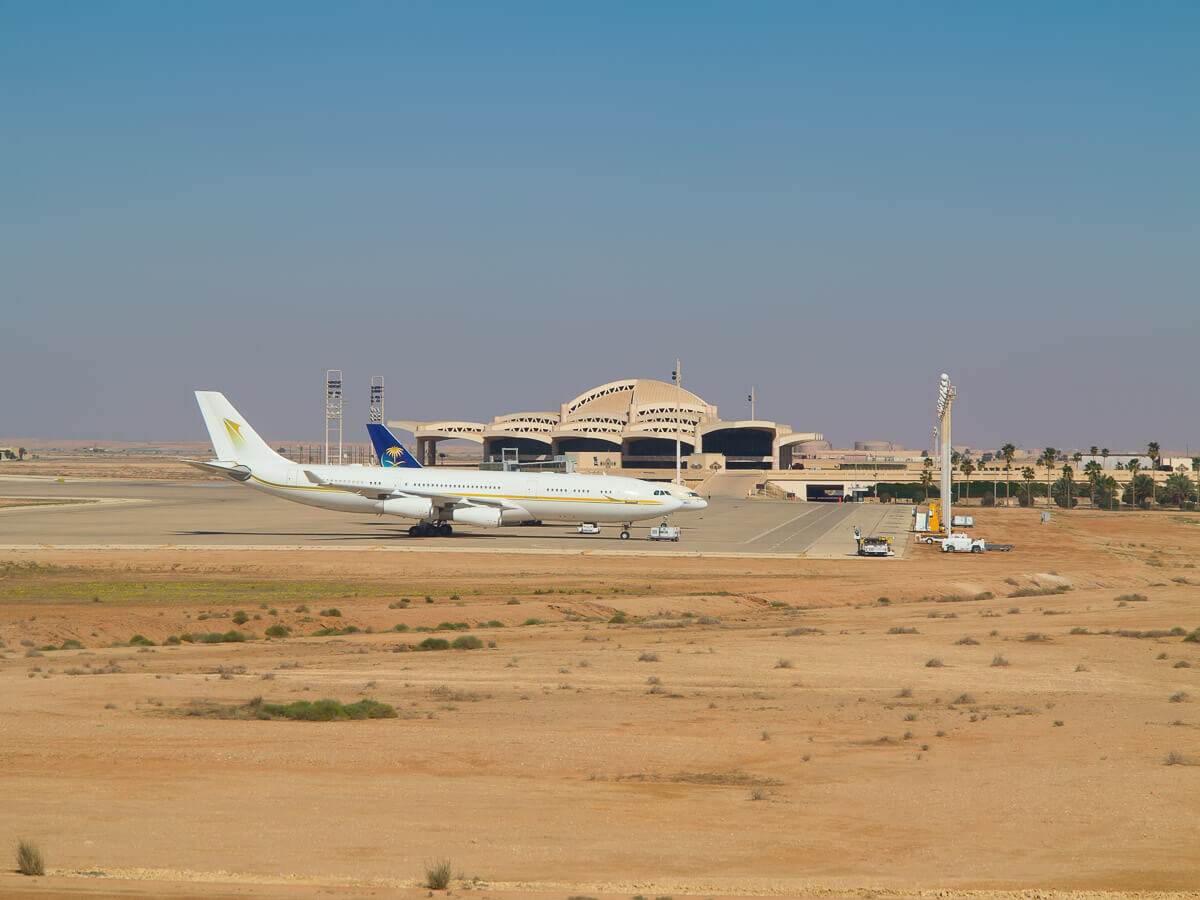 Best hotels near Riyadh International Airport
The cheapest hotel near Riyadh airport – Almakan Hotel 103 – This hotel does exactly what it says on the tin. If you're looking for somewhere affordable, simple and close to the airport, this is the place for you. It's somewhere to just rest your head for a night or two and is still close enough to the city.
Top apartment hotel near Riyadh airport – Bohemian Cosy APT – A simple and stylish apartment, you'll feel right at home here. You can settle in for a cosy night or two in front of the TV with the fairy lights flickering as you cool off from the outdoor heat settled under the aircon.
The best mid-range hotel near Riyadh airport – ​​Radisson Hotel Riyadh Airport – Not your run of the mill airport stay, this four-star hotel will feel like a boutique retreat and an escape from the hustle and bustle of arrivals and departures. Relax after a long flight in the pool, sauna or spa. Bliss.
The top luxury hotel near Riyadh airport – Riyadh Airport Marriott Hotel – Just a five-minute drive from the airport, the Riyadh Airport Marriott takes runway-side hotels to the next level. With multiple restaurants, an outdoor pool, a spa, games room and gym, you'll find there's little else you'll need during your stay.
These were, in my opinion, the best accommodation where to stay in Riyadh.
Do you have any other area or hotel suggestions? Let me know in the comments section.