Is Oman safe in 2023?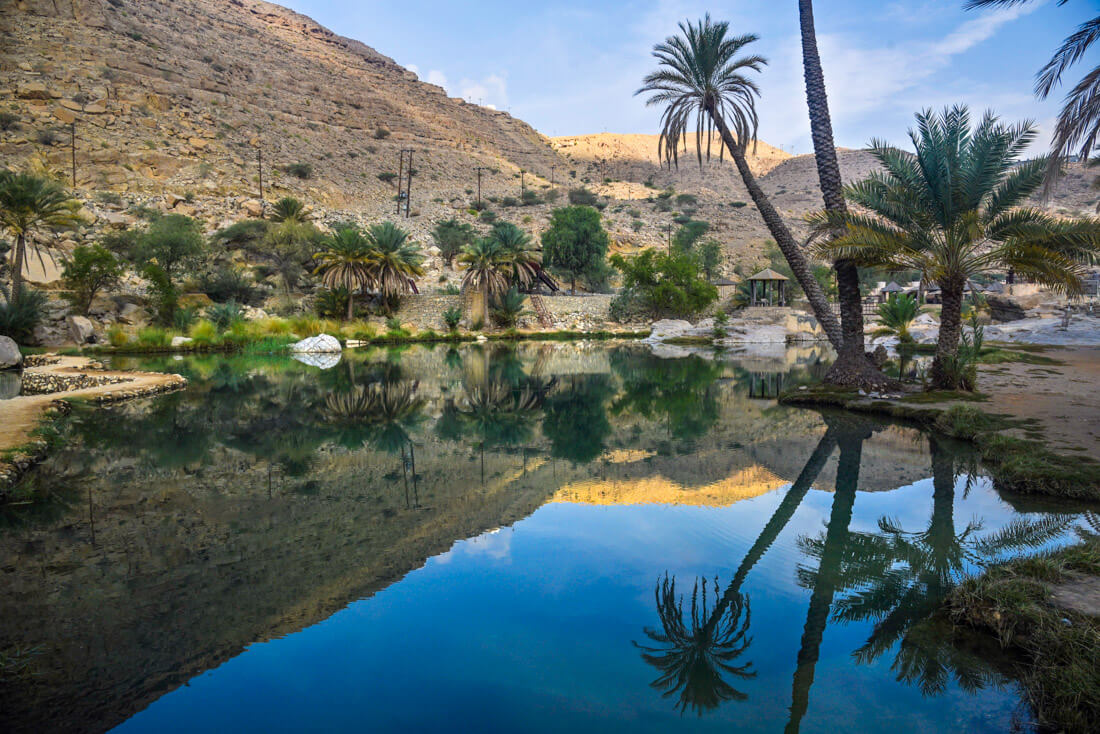 Oman is a country I have visited 7-8 times, no kidding.
I love Oman, especially because it is great outdoors and most of the country remains pretty authentic, and traditional.
However, I think the reason why I keep coming back to Oman every now and then is that it is one of the most peaceful countries I have ever been to, a country filled with silence and empty space.
When I am in Oman, I feel good, unworried and relaxed, and the reason is that Oman is a safe country, three times the size of Portugal, yet, only 4 million people live there, meaning that pretty often you will have the country just to yourself.
There are, however, several things you need to know about safety in Oman, and this guide contains a comprehensive analysis of whether Oman is a safe destination or not.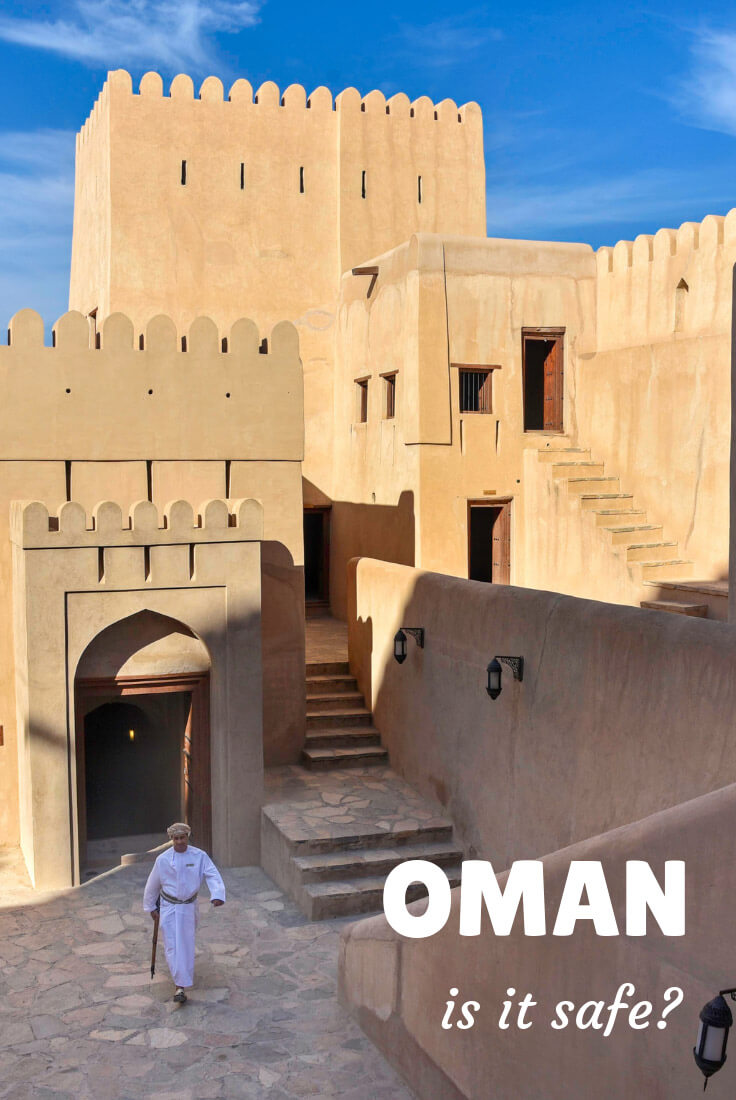 Travel insurance for Oman
Get IATI Insurance: outdoor activities coverage + COVID-19
Buy it here to get a 5% discount
Is Oman safe to visit? – My personal experience
I have traveled around Oman extensively in all possible ways, and this is my personal opinion of safety in Oman based on my own experiences.
I have moved around Oman by hitchhiking, with my own car and also by bus.
I have stayed in fancy hotels, but I have also done Airbnb and plenty of Couchsurfing.
I have camped at the beach, in the mountains and even in the middle of towns, including in the gardens of Nizwa fortress.
I have traveled solo, with friends, with my girlfriend, and also with my family.
I have traveled all around the country, from Musandam all the way to the Yemeni border.
Based on the above experience, this was my conclusion:
Oman is safe to visit as hell.
I think Oman is a safe country because, with all this experience, I never had a single problem, but only met kindness and hospitality.
I can't count on my hands the times I have been invited to a home to have some coffee, as well as the occasions when a local has taken me out for lunch or dinner.
I also lost count of the endless times a local tried to help me, especially when I was hitchhiking around the country when, on several occasions, an Omani insisted me on taking me to the exact place I was going, even if it wasn't on his way.
It is not just that I didn't get mugged when I camped in the middle of a town in Oman, but the fact that the locals approached my tent with a bottle of water and some snacks, making sure that I was all right.
Oman is not only a safe destination but it is a country filled with some of the most powerful and genuine kindness like nowhere else you have seen before.
Read: Is Lebanon safe?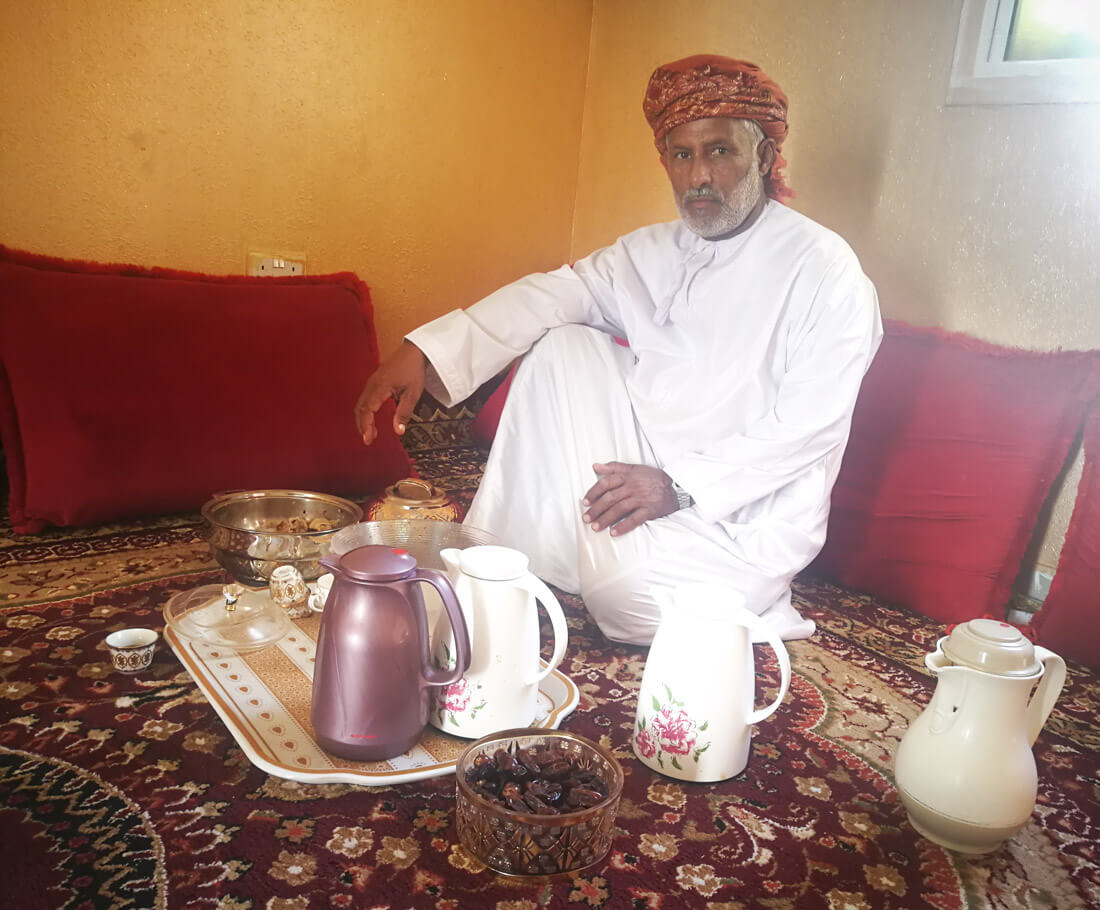 Is Oman safe for Westerners when it comes to terrorism?
Know where to stay in Oman
How to find the right and safe accommodation in Muscat
Most people who have concerns about visiting Oman refer to terrorism.
The fact is that Oman is a Muslim country and, unfortunately, our society will equivocally relate it to radical Islamism and, therefore, potential terrorism.
Well, if you think this way, you are absolutely wrong. Let me tell you why:
In the Global Terrorism Index, compiled by the Institute of Economics and Peace, Oman is ranked as O which means that the impact of terrorism is non-existent (USA is ranked as 5,4).
It is the only country in the Middle East to rank as such.
There are NO reports from terrorist groups such as Al Qaeda or ISIS reporting successful recruitment in Oman – Yes, Oman is safe from ISIS
Why would Oman be safer than other Middle Eastern countries when it comes to terrorism?
Based on what the locals told me, I came to the following conclusion:
The first thing you should know is that Oman is a country that has good relationships with most countries worldwide.
Despite being UAE & Saudi Arabia's best brother, Oman has a good relationship with Iran, and never wanted to participate in the Yemeni war.
Despite being a Sunni Muslim country, which supports the creation of a Palestinian State, they have good relations with Israel (well, relatively good relations) and, in fact, during my last visit, the Prime Minister of Israel Netanyahu was in Oman meeting with Sultan Qaboos, something unheard of in the Arabian Peninsula, at least publicly.
Sultan Qaboos has received a lot of criticism from his Middle Eastern partners, but he responded that he wasn't taking their side, but would just like there to be peace between all countries.
My Omani friends told me that Sultan Qaboos' mindset is taught in schools from the very beginning, where they learn to respect other countries, cultures, and religions, and this may be the reason why Omanis are generally more tolerant than other Middle Eastern countries.
In fact, in Oman, there is a significant Shia population, living mainly in Murtrah, Muscat and along Batinah Coast. Unlike in Bahrain or Saudi Arabia, the Shia population in Oman lives peacefully; they have full rights and complete religious freedom.
These are some of the reasons why I personally believe in Oman there is no terrorism.
Read: Is the Middle East safe to travel?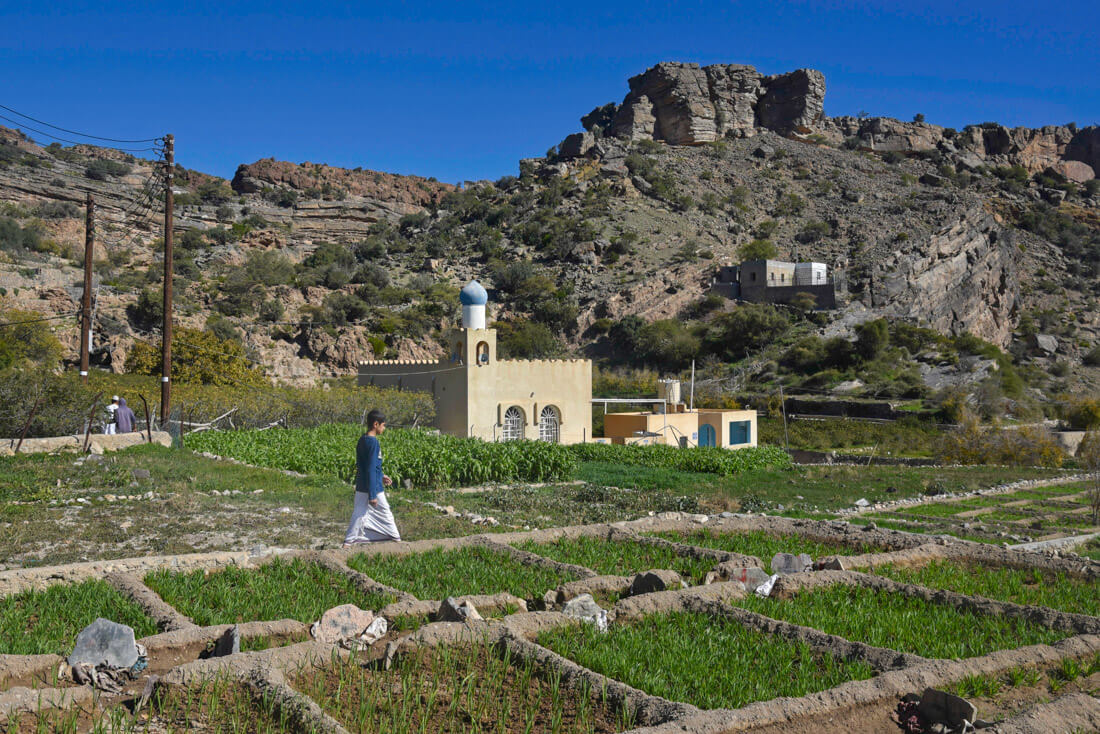 Is it safe to travel to Oman when it comes to crime?
Among all industrialized countries, Oman enjoys some of the lowest crime rates in the world.
I remember one day sitting on the terrace of a café with my Omani friend. He suggested ordering inside, so when I took my bag and phone with me, he said:
– What are you doing?
– I don't know, there are a lot of people around
– Leave it, nobody will take it, not in Oman
Crime is rare in Oman, especially violent crime and, based on all the insights I gathered from Omanis, the reasons are:
Poverty is the main trigger for crime and, since most Omanis are relatively wealthy and the poor ones get a lot of benefits, like free housing, etc., crime rates are generally low.
The above is one of the reasons why most crimes are mainly committed by South Asian workers, as they get a 200USD monthly salary and sleep in dodgy labor camps. However, the punishment for crime and theft in Oman is so severe, that they don't even risk it.
The third reason refers to the cultural aspect of Omani society. My friend Mussab once told me that, in their circles, being a thief is such a shame that, if an Omani from a certain town stole something, they would lose their friends, their job and everybody in their hometown would hate them, this way becoming a miserable person.
Sure, these are just words, but do you want proof for that?
Well, according to the World Economic Forum, crime-wise, Oman is the 4th safest country in the world.
Salalah is the coolest region in the country. Check my guide to visit Salalah in southern Oman!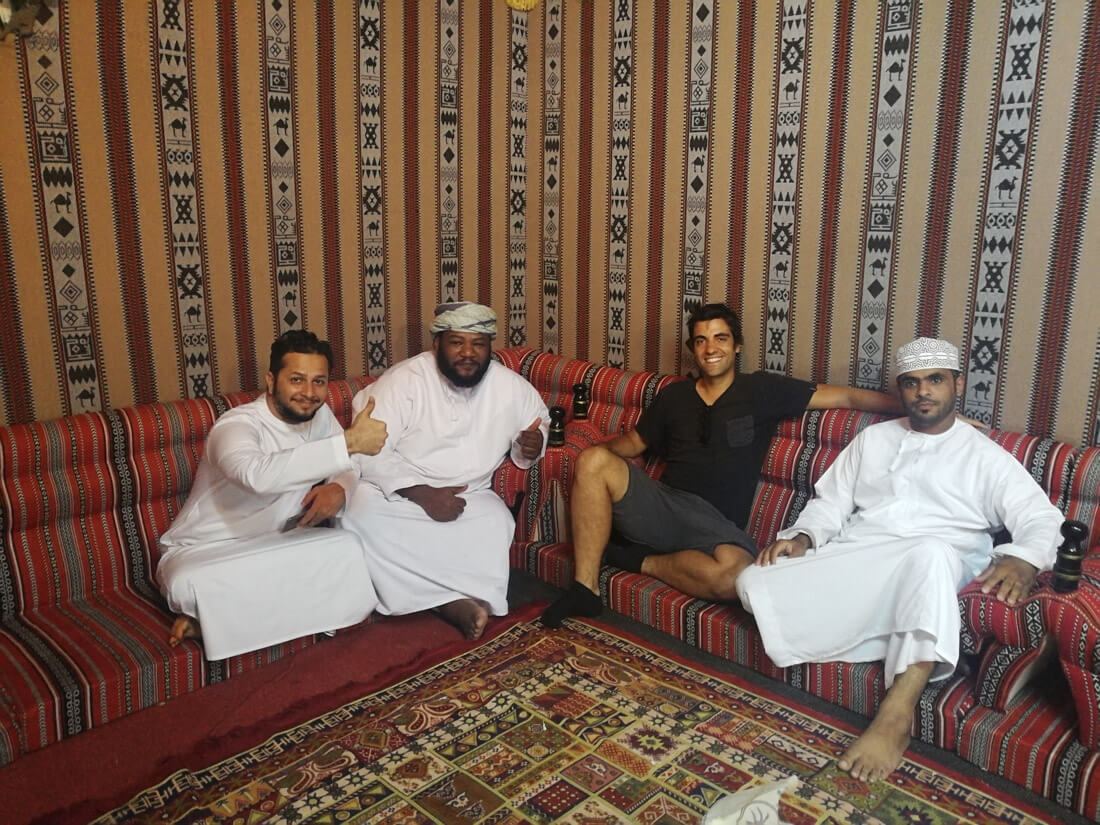 Stay safe in Oman – Pick the right travel insurance
Hey, Oman is a terrorism-free country and regular crime is unheard of.
However, remember that, in Oman, you may be camping in the wild, do some serious trekking, driving along crazy roads, and you can't forget about COVID-19.
Travel insurance for Oman
Get IATI Insurance: outdoor activities coverage + COVID-19
Buy it here to get a 5% discount
Is Oman safe to visit as a solo female travelers?
I know I am a man who travels solo, but the conclusions below are based on what solo female travelers have told me.
According to women, Oman is one of the safest countries to travel in the Middle East as a solo female, much safer than other mass tourism destinations such as Jordan and Egypt.
Whereas Oman is highly conservative, you won't get as many stares as in Jordan, and they will generally treat you more respectfully because all women here are queens.
Women will also be allowed to go inside houses, whereas men usually can't go beyond the guest room.
However, in order to avoid unnecessary stares and be respectful with their culture, you should try to dress conservatively – note that the law doesn't dictate how women should dress but it is just a matter of adapting to their customs.
Another good tip for women is to look on Couchsurfing for local people to meet up with, but be careful who you contact because I heard that many Omanis in Muscat use Couchsurfing as a mere tool to hook up with girls, so try to read all profiles and reviews carefully, and just contact those with great reviews who have also hosted men.
If you want to know more about this topic, read Oman as a solo female traveler.
Also read: 9 Misconceptions about visiting Saudi Arabia a solo female traveler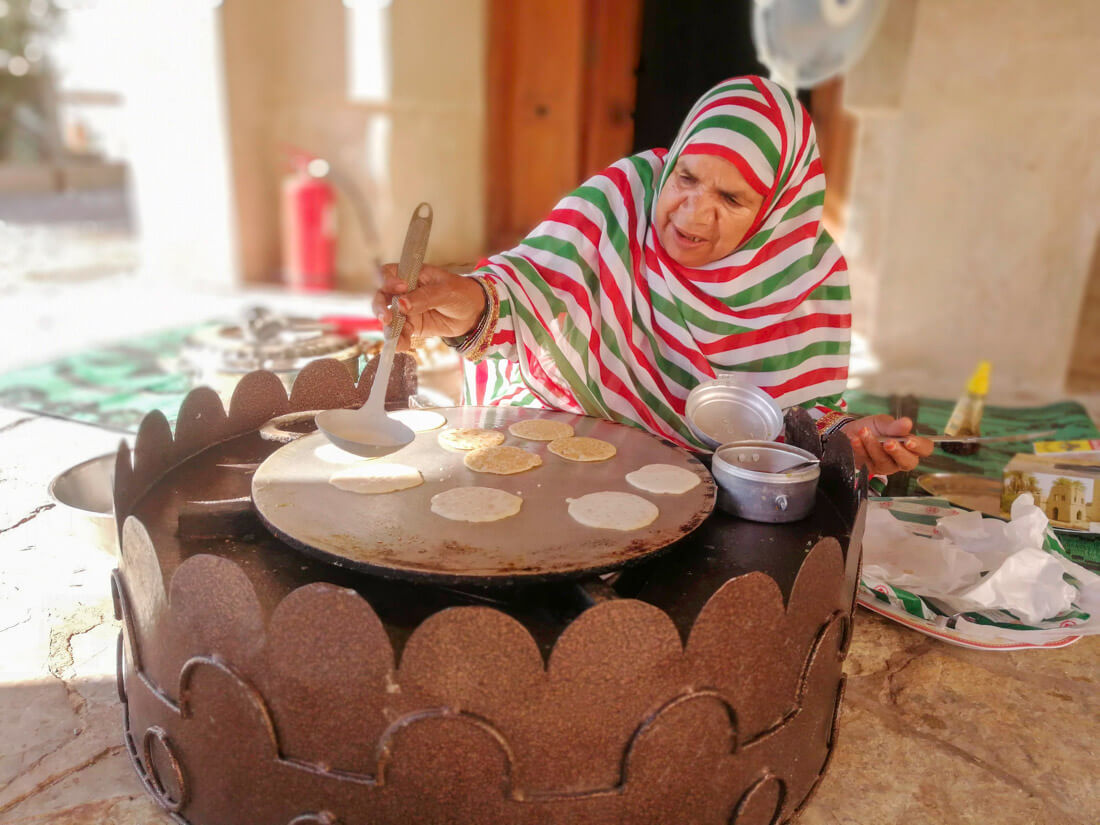 Is Oman safe for families?
Stay safe in Oman
How to find the best and safest accommodation in Muscat
Since I started this blog, I have received several emails from mothers and fathers who wish to travel to all the destinations mentioned on this site with their kids, so that is why I have decided to create a specific section for them.
Well, I know that am not an expert in this field, but what I can tell you is that Oman is a family-friendly destination and therefore, a safe country to visit with your kids.
Family is the raison d'être of any Omani, and Omanis tend to have several kids, so families will always have priority over anyone else, pretty much everywhere in the country, plus you will always be treated with double kindness and respect.
On the other hand, Oman is a rich country so, as a consequence, you find a large variety of good quality baby/kids products, including all international brands, as well as a lot of things to do for kids, from water parks to sea and mountain activities.
If you want to know more, this post contains some good information about going to Oman with kids.
Is Oman dangerous for LGBT?
Sadly in Oman, homosexuality is a punishable crime.
However, this shouldn't prevent homosexuals from visiting the country because, as long as you keep it discreet, you shouldn't experience any problem.
I mean, public shows of affection between people from different sexes are also forbidden, so you just need to be discreet and by any means, avoid saying you are traveling as a gay couple.
Is Oman safe for camping?
From oasis-like dreamy wadis to nearly 2,000km of coastline and breathtaking mountains, Oman is about outdoors, and the best part is that you can pitch your tent wherever you want and, actually, camping is something extremely common among both locals and tourists.
Since most wild Oman lacks tourist infrastructure, renting a car and camping randomly along the way is the way to go, and the best way to experience Oman on a budget.
So is Oman safe for camping?
As you know from the beginning, Oman is an almost crime-free country?
Instead of worrying about being assaulted in the middle of the night, what you should be concerned about is the overwhelming hospitality, as the locals are likely to approach you to offer dates or any kind of refreshment and, don't be surprised if they tell you to camp in their garden, or even stay in their guest room, especially if you are a couple or a group of girls.
Moreover, if you go camping on a weekend to a popular wadi or mountain such as Jebel Shams, you may find groups of Omanis who will likely invite you to sit with them over a barbecue.
Road safety in Oman: is driving in Oman safe?
If I had to mention one single danger in Oman, I would definitely say the roads.
Yeah, the roads in Oman are often filled with absolutely reckless madmen driving at 160-180km/h, so try to drive slowly and be careful.
Don't panic, however. In rural Oman, most roads are empty and to be very honest, the driving in Saudi Arabia, Egypt, and even India, is way crazier.
However, people are not the only danger you may find on the roads, but there is another potential threat which may even be more dangerous: camels.
Yes, the roads of Oman, especially in Dhofar province, are filled with camels and sadly, they are the cause of several fatal accidents, especially at night, so this would be one more reason to drive slowly.
Hitchhiking in Oman – This would be the most dangerous way of moving around Oman, as you never know who you will be hitching a ride with. I hitchhiked around Oman extensively, and this occasionally involved riding with quite a few insane people.
Would Oman be safer if you joined a tour?
Well, if you have a driving license and drive carefully, there wouldn't be any reason to join a tour.
Nevertheless, if you prefer the comforts that going on a tour involves, or you want to go off-road but you don't feel confident to do it by yourself, then perhaps you should join one!
Here I have put together:
Best excursions, day trips and activities in Oman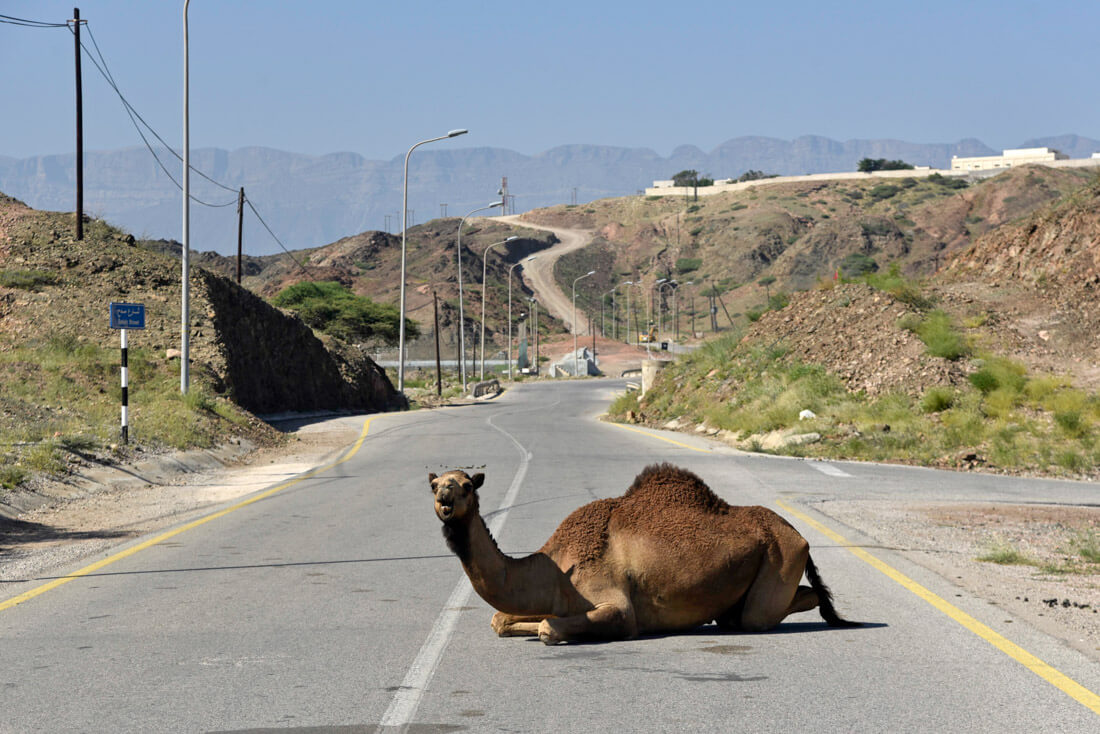 Police in Oman
Police in Oman will always be very helpful and kind.
Even when I approached the Yemeni border, which is supposed to be a sensitive area, they kindly asked for my passport and made a few jokes about Barça and Madrid, that's it.
Food and water in Oman
I personally never had a problem with the food in Oman. Most places will be relatively hygienic, especially those where you see Omanis eating.
In very cheap Indian-run places in villages, the risk will be obviously higher but I would never order meat or fish in those restaurants but just daal, and rice.
As per water, in the rural areas, you will find something called Falaj, which are water channels from 500 AD, used mainly to irrigate their palm plantations, but the water coming from there is good for drinking as well.
And remember to bring the right travel insurance. I recommend IATI Insurance.
More information for traveling safely in Oman
All our guides to Oman
Check more safety guides