From 5,000 years ago and, for the following 3,000 years, several rulers, pharaohs and empires left their footprint and built some of the most stunning and vast temples, buildings and tombs ever seen.
Today, many of these constructions still remain and what once was one of the greatest civilizations has attracted travelers from all over the world, to the extent that Egypt has become one of the most visited countries on our planet.
Check my comprehensive guide for traveling to Egypt
need to know for traveling in Egypt
Quick facts
Capital: Cairo
Population: 92.4 million (15th)
Language: Arabic
Area: 1,010,408km² (29th largest country)
Visa
You can easily get a visa on arrival at any international airport and land border, both Israel and Sudan.
Typically, it costs $35 and it is valid for 60 days.
Note that prices may vary if you enter overland.
Getting in
Cairo is the main international airport and a hub for North Africa.
You may also overland from Sudan and Israel, but not from Libya.
Travel Insurance
Get proper travel insurance for Egypt, like IATI: Different plans, for all budgets.
5% discount if booking here:
Best time to visit
In summer, Egypt gets busy plus it is utterly hot so, if possible, I recommend coming in early spring-late autumn-winter. I personally went in December and it was great. Most temples were free of crowds and the weather was very pleasant.
Money
The official currency is the Egyptian Pound
1 USD = 30 EGP
You may pay by card in many places, but not everywhere, so do always bring cash with you. There are many ATMs too.
Budget: starting at $40 a day for budget travelers.
---
Egypt off the beaten track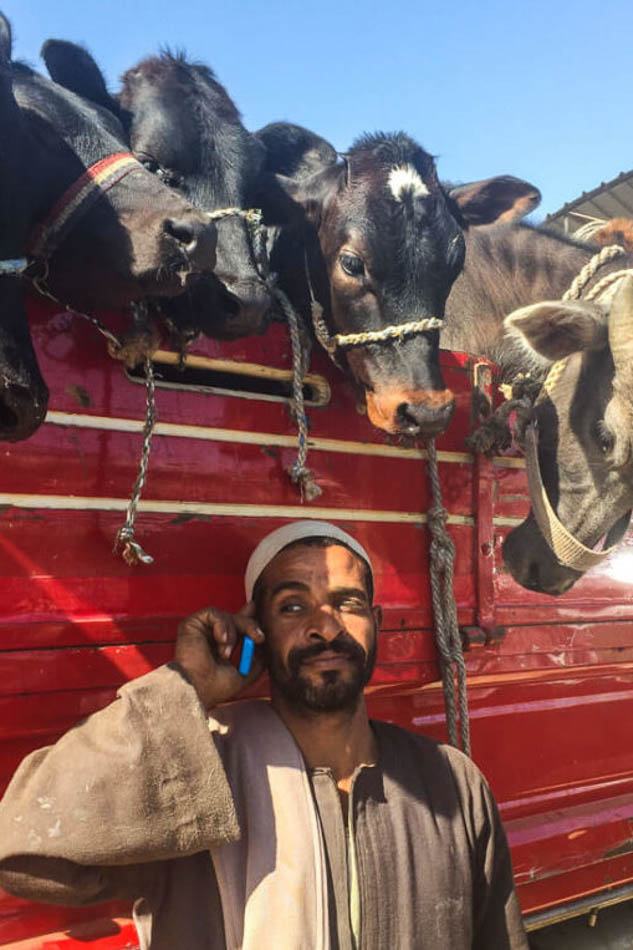 Egypt is a top touristic destination, which means that you are likely to see tourists everywhere and rip-offs are very common.
I strongly recommend you get off the beaten track because this is where you will experience the most genuine Egyptian hospitality.
From visiting the camel market of Daraw to extremely remote temples and villages, Egypt is a huge country with plenty of off-beat places.
---
Top experiences in Egypt
Visiting the Giza Pyramids
The highlight of any trip to Egypt.
The largest and most breath-taking open-air museum.
Diving
Snorkeling or swimming in the Red Sea, home to some of the most beautiful corals.
Nubian villages
Exploring Nubian villages around Aswan.
tips for Egypt
Accommodation
From guest houses to hostels and 5-star hotels, you can find all sorts of accommodation in Egypt, especially in the main touristic areas.
Excursions and day trips
As one of the most visited countries in the world, there are many day trips, multi-day tours and excursions that you can book with 1 click.
Transportation
There is a train but it's not super reliable.
There are minibuses going everywhere, and coach buses too.
While renting a car does help, independent travelers can rely on public transportation to move around.
---
ALL MY ARTICLES ON EGYPT