From the most epic Roman ruins in Africa to a cosmopolitan capital, a great coastline, and just great medinas and historical sites everywhere, Tunisia is a tiny country that once used to be a mass tourism destination but today, only a few backpackers dare to go.
need to know for traveling in Tunisia
Quick facts
Capital: Tunis
Population: 11.4 million (79th)
Official language: Tunisian Arabic, but Berber and French are also widely spoken
Area: 163,610km² (91st largest country)
Visa
Most Western nationalities can obtain a free 90-day visa on arrival, just a friendly stamp.
Getting in
The International Airport of Tunis has many daily, direct connections with Europe.
It's possible to cross from and into Algeria too.
You may also cross from Libya but check my travel guide for details.
Travel Insurance
For Tunisia, I recommend IATI Insurance: budget plans and covers adventure travel.
5% discount if booking here:
Best time to visit
Most of Tunisia is a year-round destination, with a Mediterranean climate in the north. If you are planning to swim, however, summer is best, while if you travel south (desert area), be aware that summer is utterly hot.
Money
The official currency is Tunisian Dinar
1 USD = 3 TD
You can find ATMs in some cities and pay by card in hotels in Tunis but it's mostly a cash economy
Budget: starting at $30 a day for budget backpackers.
---
Is Tunisia safe?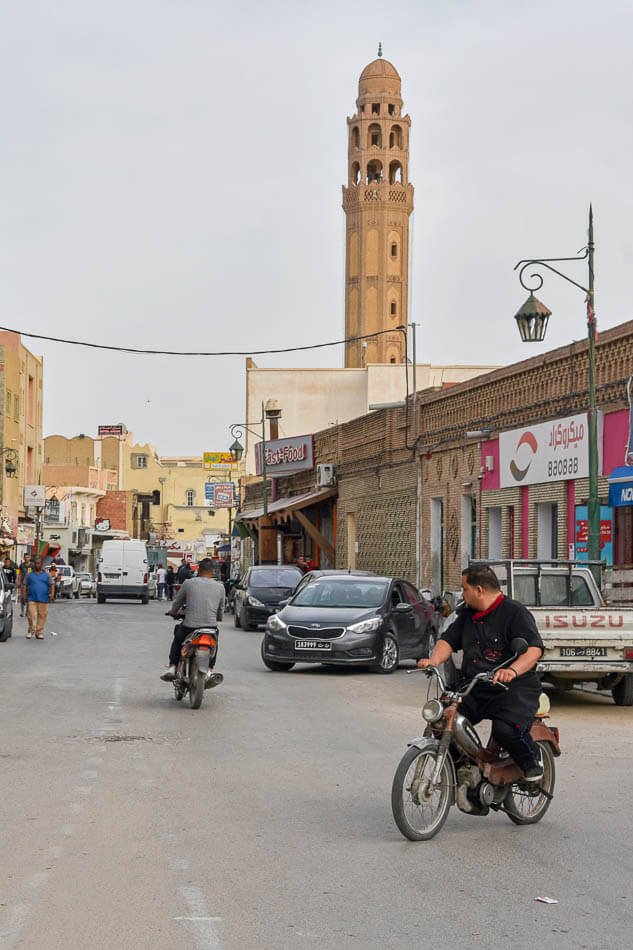 After the 2015 attacks in Sousse, Tunisia saw a massive decline in tourism but nothing has happened since then.
Today, Tunisia is as safe as Morocco and European countries.
Don't forget to read my analysis: Is Tunisia safe?
---
Top experiences in Tunisia
Epic Roman ruins
Some of the most impressive Roman ruins outside of Rome.
Jugurta Table
Epic flat mountain and a viewpoint of Algeria.
The capital of Tunis
The most cosmopolitan Arab city after Beirut.
Road tripping in the Berber south
And discover all the Berber villages and ancient ruins.
Check our Things to do in Tunis
tips for Tunisia
Accommodation
There is good accommodation everywhere for all types of travelers and budgets, including budget hostels, guesthouses and high-end hotels.
Excursions and day trips from Tunis
If you are short on time, there are many activities, excursions, and day trips from Tunis that you can take with just one click.
Transportation
Most cities are connected by train and, where there is no train, you can easily move around by louage, which are the tiny minivans.
---
ALL MY ARTICLES ON TUNISIA