10 Reasons why you should visit Kyrgyzstan now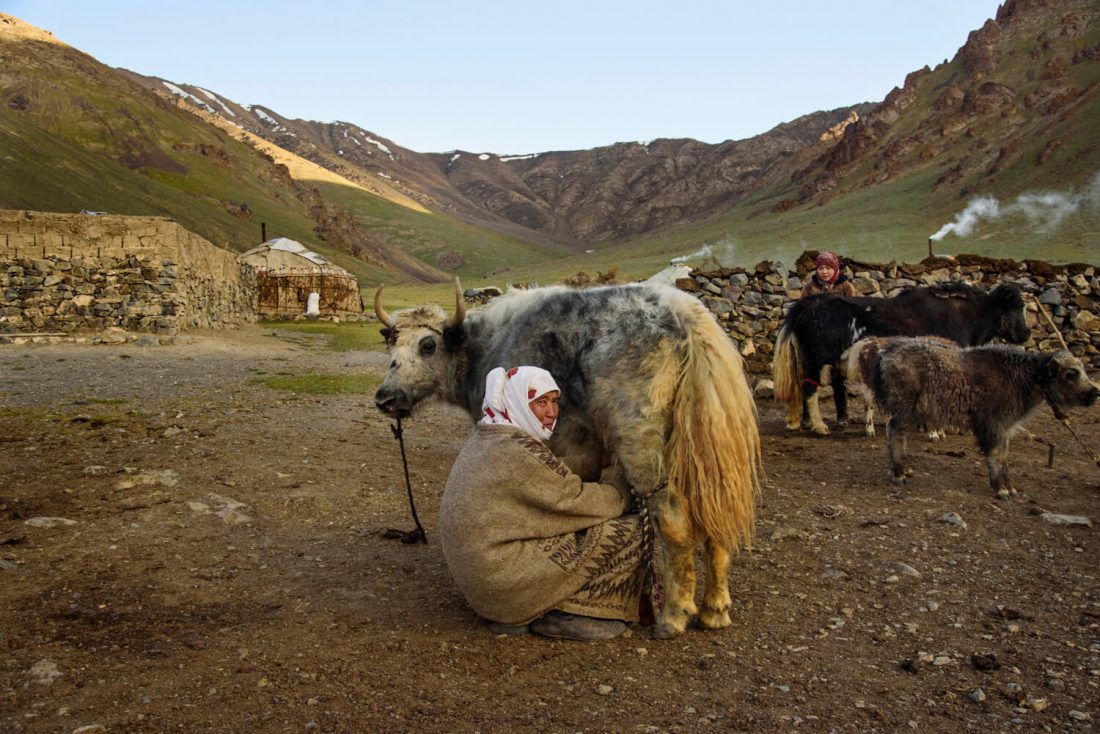 Located in remote Central Asia, with a relatively young age, having only achieved independence from the Soviet Union in 1991, and opened to tourism just a couple of years ago, it's not at all surprising that, in the Western world, not many people know about a beautiful country called Kyrgyzstan.
In addition, for some reason, the suffix -stan produces some mistrust and fear in most people's minds which, in my opinion, is not very understandable since, actually, -stan not only means "land of" but also Kyrgyzstan is an extremely peaceful country where you can find the perfect balance between remoteness, authenticity and relatively developed tourist infrastructure.
After two months exploring and traveling around this Central Asian country, my conclusion is that Kyrgyzstan is an exciting destination that will, definitely, leave you fascinated.
Honestly, I can't recommend Kyrgyzstan enough and I really hope that, after reading my 10 reasons why you should visit Kyrgyzstan, you will find the necessary inspiration to start planning a visit for next summer.
For all the practical information, read: 75 Useful tips for traveling to Kyrgyzstan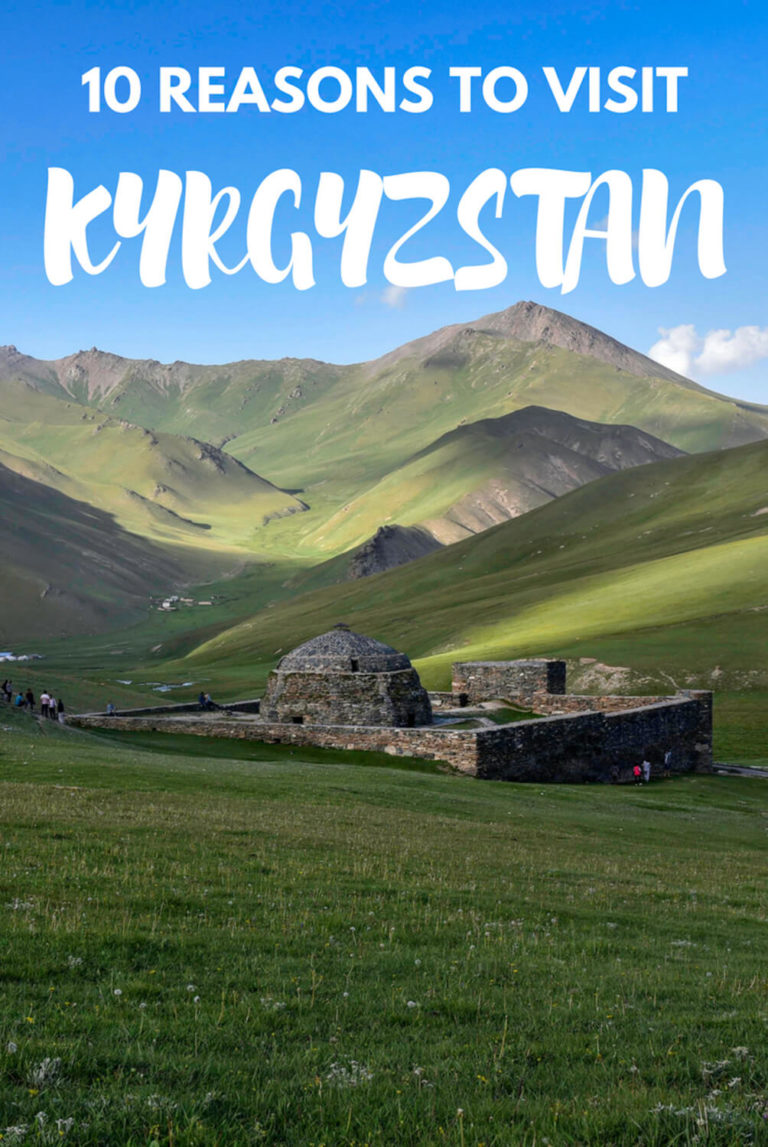 1 – The most accessible nomadic culture
Remember to get travel insurance for Kyrgyzstan
IATI Insurance covers high altitude trekking + offers long term plans, so it's perfect for Kyrgyzstan and Central Asia
Get your 5% exclusive discount by purchasing via this link.
From time immemorial, the ethnic group known as the Kyrgyz have been nomadic people who tend to move continuously throughout the mountains and valleys of the region with their cattle.
Today, a large proportion of the Kyrgyz population still live a nomadic, traditional life, not very different from their ancestors.
In summer, which is from June to September, you will find hundreds of nomad camps everywhere, either next to the road or in the remotest mountains, where they settle so their horses, cows and sheep can graze freely.
This culture is not only unique and highly interesting but also, in very few places in the world is the nomadic culture as accessible as it is in Kyrgyzstan, since in each and every one of those camps, you will be more than welcome to eat or sleep in their yurt and also to observe and even help with their daily tasks, such as milking their cows or making butter.
The nomads are, definitely, one of the biggest reasons why you must visit Kyrgyzstan.
Read: World Nomad Games in Kyrgyzstan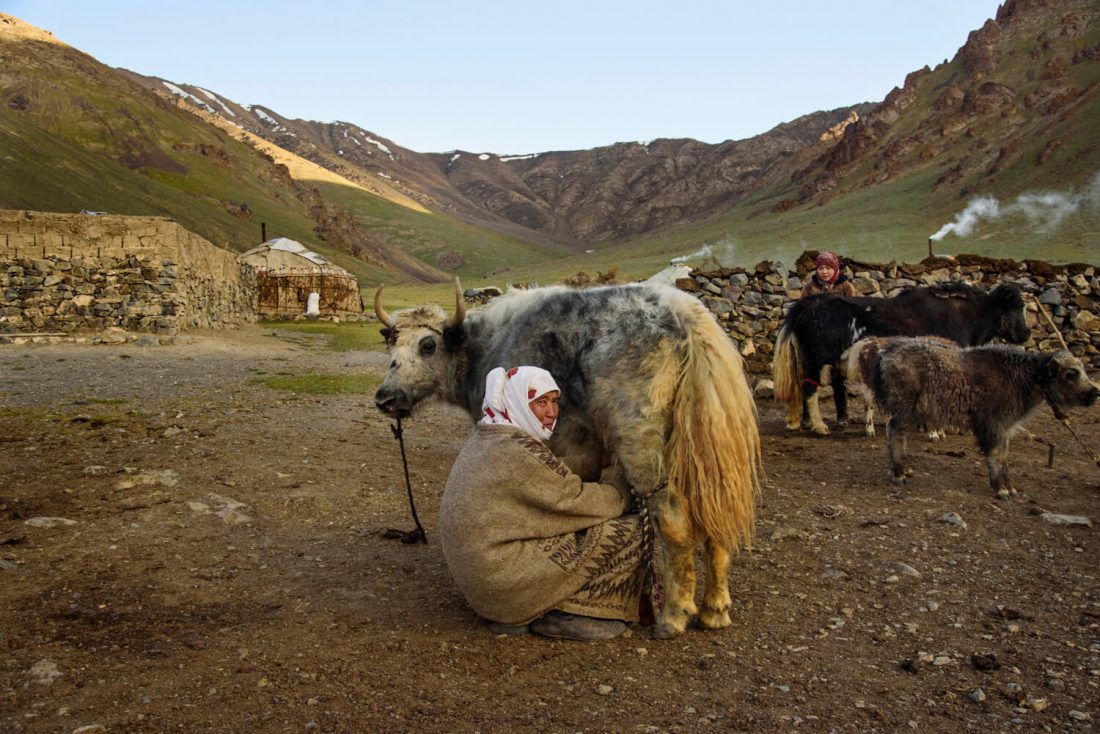 2 – Stunning landscape… And also highly accessible!
From high altitude alpine lakes to velvet, green hills; 7,000-meter high snow-covered peaks and huge, wide valleys with plenty of wildflowers, Kyrgyzstan has some of the most striking landscapes I have ever seen and, for this reason, you are definitely, going to spend most of your time in the wilderness.
The best part is that, since the nomads need to settle down in the mountains during summer, most places are also accessible by car!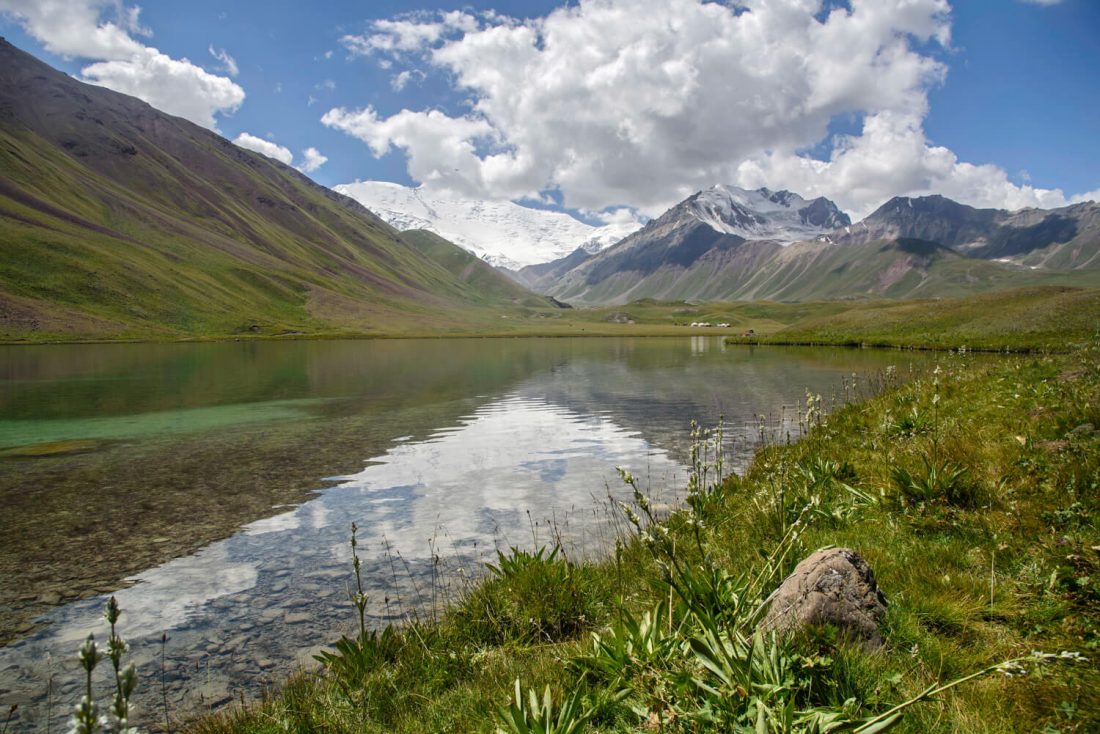 3 – The land of horses!
Horses are as much part of the nomadic culture as their yurts, to the extent that Kyrgyz learn to ride a horse as soon as they start walking.
From epic horse trekkings over 4,000-meter mountain passes to herds of tens of horses grazing in stunning meadows, if you like horses, you are going to love Kyrgyzstan.
Read: Horse riding in Kyrgyzstan: Tash Rabat to Chatyr Lake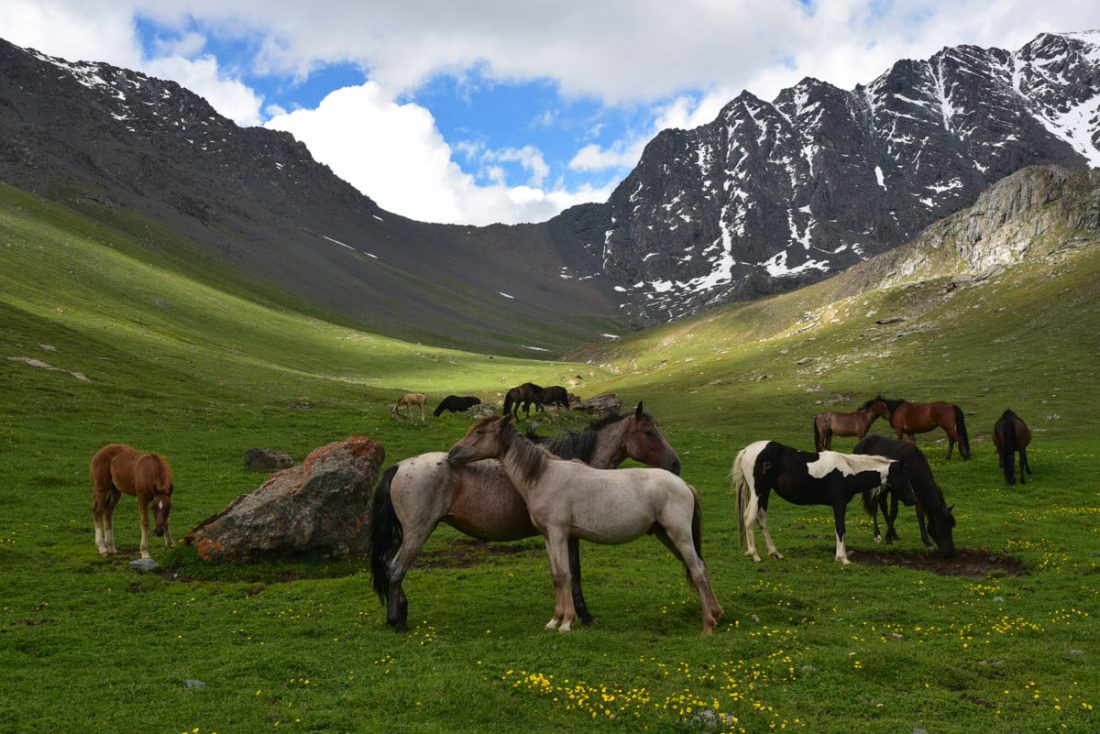 4 – Surreal and insane sports
Horses are so rooted in the Kyrgyz culture that they tend to be the main protagonists in their national sports.
Popularly known as horse games, this kind of local entertainment will, definitely, look slightly wild and surreal to you.
Among many others, Ulak Tsrtysh is perhaps the most popular game, which is a form of polo where they play with a dead goat which is beheaded right before starting the game.
Violence in any match is more than guaranteed and, at the end of the game, many players are covered with blood splashes coming from the goat.
Furthermore, Tiyin Engmei, also known as horse wrestling, is another sort of horse game which you will be likely to see. Horse games are usually organized during the summer weekends.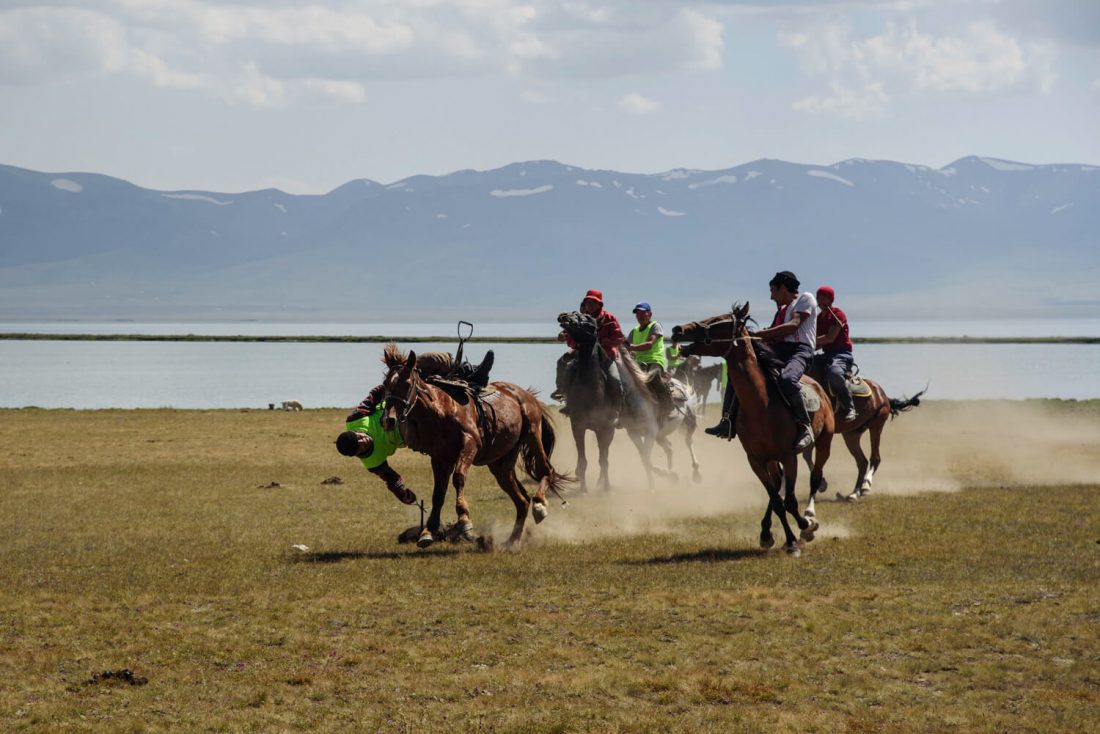 5 – First-class hikes
Around 90% of the of the country is above 1,500 meters.
From the Tien Shan mountains to the Pamirs in the southern part of the country, the Alay Valley and many, many other awesome places, the mountain ranges of Kyrgyzstan offer endless trekking opportunities, which easily rival the Himalayas or Patagonia.
Whether you are a complete beginner who wants to do an easy 2-day trek or a serious hiker who is willing to climb a 7,000 meter summit, even the shortest trek will leave you breathless.
Read more: A beginner's guide to trekking in Kyrgyzstan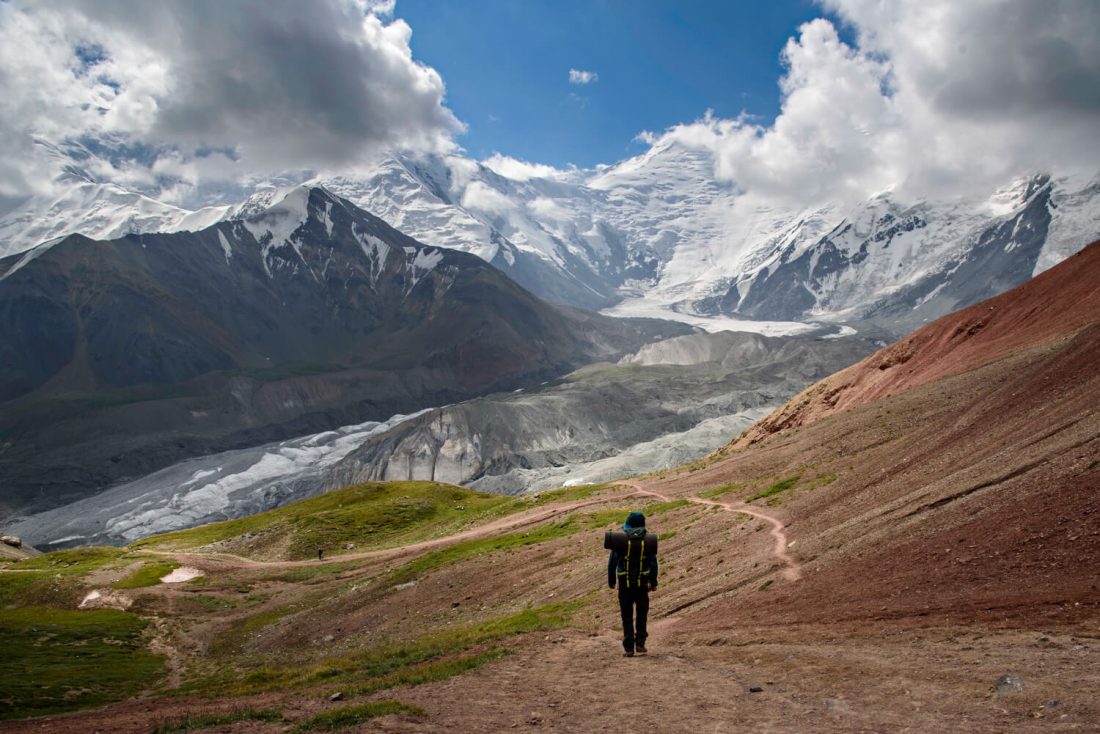 6 – Kyrgyz and their famous hospitality
In Central Asia, the Kyrgyz are famous for their hospitality.
When we went trekking in the mountains, I remember that there was not a single day when someone didn't invite us to his or her yurt to have some tea, kumis (fermented mare's milk) and bread with home-made jam and butter.
In guest houses, your hostess will insist you eat some more and they will always be tremendously happy to refill your bowl with shorpo, a local, traditional broth. Visiting Kyrgyzstan is very pleasant, as the Kyrgyz people, who will always bless you with their smiles, are kind and hospitable by nature.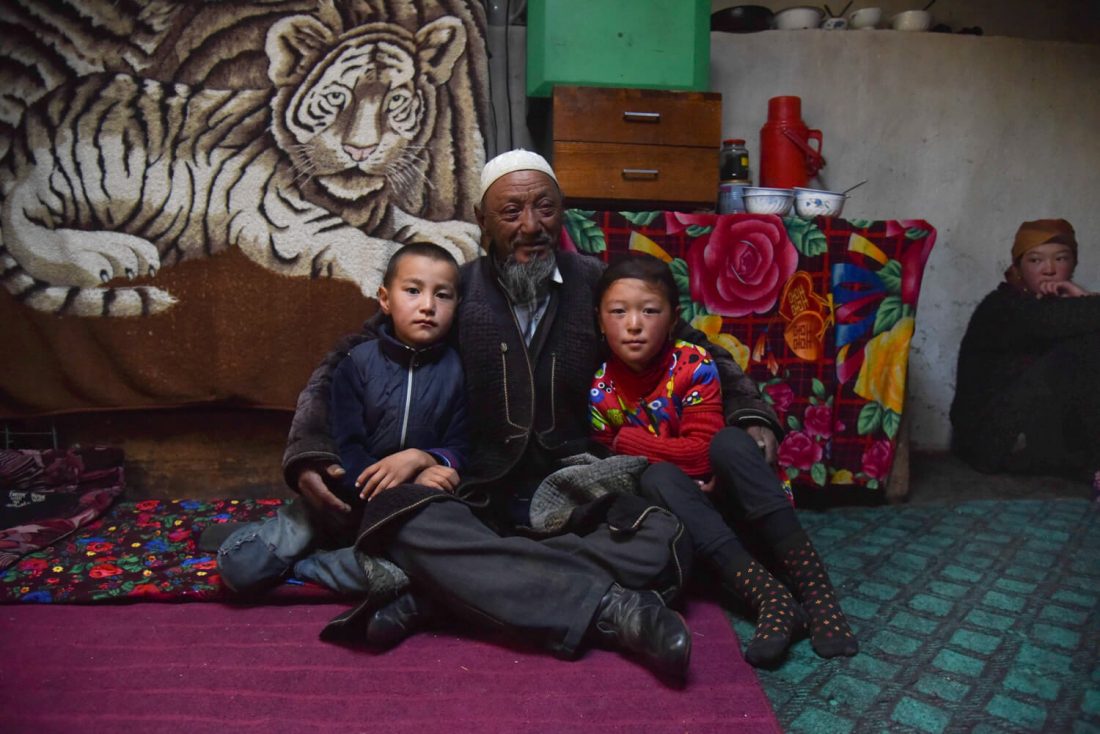 7 – The remotest Silk Road Heritage sites
For some reason, unlike its neighbor countries, Kyrgyzstan is not famous for having a large number of Silk Road Heritage sites.
However, the very few sites it has are truly stunning, as they are always located in the most epic places, in the middle of nowhere, more than 3,000 meters above sea level.
It's truly unbelievable to think that, for centuries, hundreds of traders journeyed along those trails and mountains, with their camels and horses.
They were, without any doubt, the most authentic travelers.
Read: the best 28 books on the Silk Road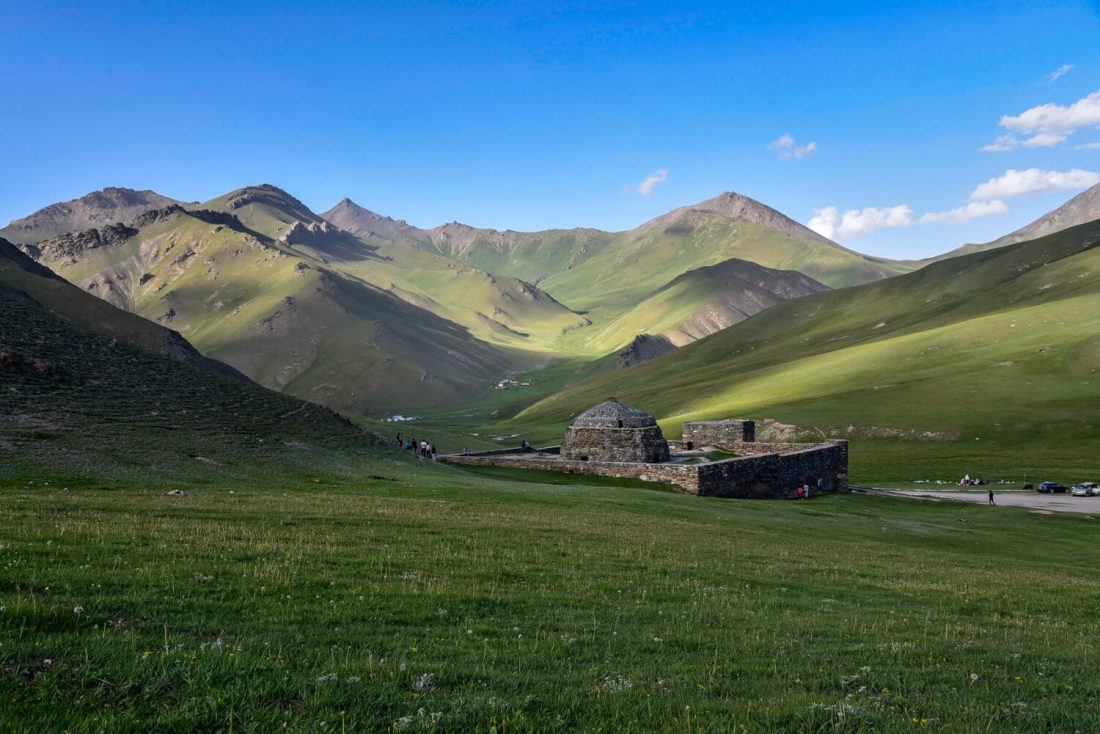 8 – A dreamy stay in a Kyrgyz home
Kyrgyzstan has the peculiarity that a large number of locals offer their houses to foreigners for homestays.
Regardless of where you go, either it is a remote village or a touristic destination, as soon as you arrive, women will approach you, asking if you need a place to stay.
Kyrgyz homes are beautifully decorated, have very comfy beds and are amazingly clean!
I always took the homestay option, as you will not only experience the local culture in a closer way but also, I was always offered you fresh daily products and food, from homemade jam and yogurt to fresh milk and meat broth from their own cows.
Normally the charge is $10, including dinner and breakfast.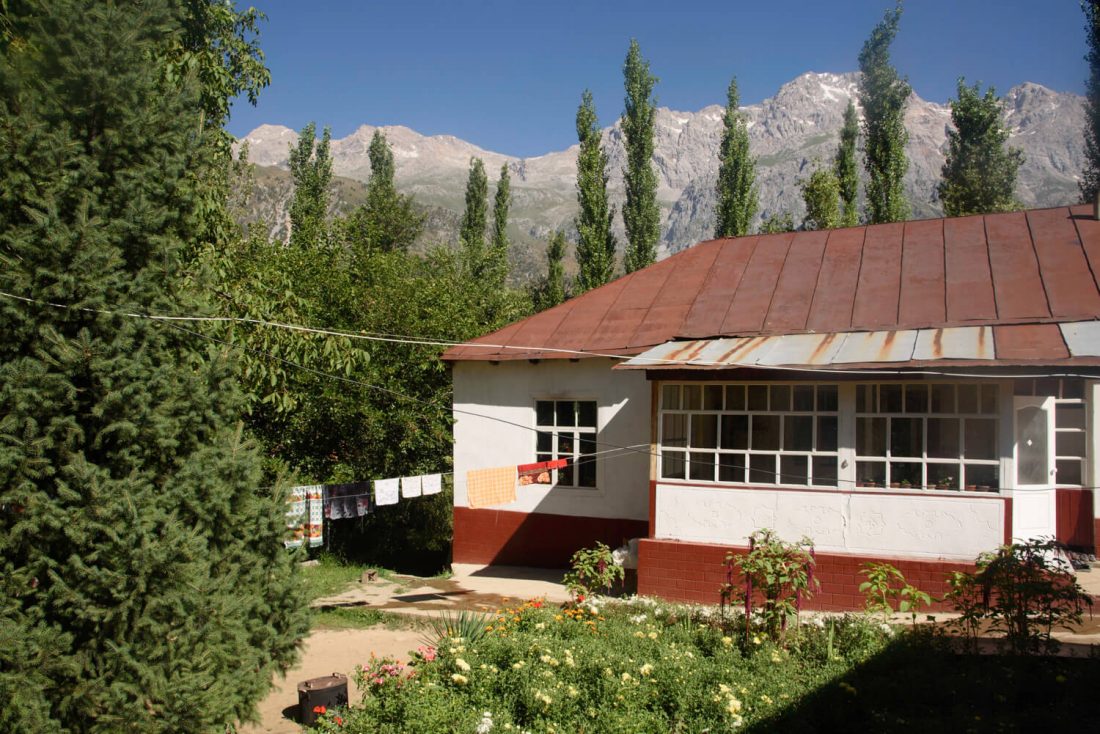 9 – Easy to travel, cheap and suitable for any traveler!
With the most liberal visa regime in all Central Asia (2-month free visa on arrival for most nationalities), Kyrgyzstan is a country perfectly adapted to tourism as it is extremely easy to move around by public transportation, it's very clean and, thanks to the locals, there is a wide range of accommodation options.
During my trip, I met all kind of travelers, from backpackers to retired couples and families, In addition, with a range of prices comparable to those in South East Asia, a trip to Kyrgyzstan can be easily adapted to any kind of traveler.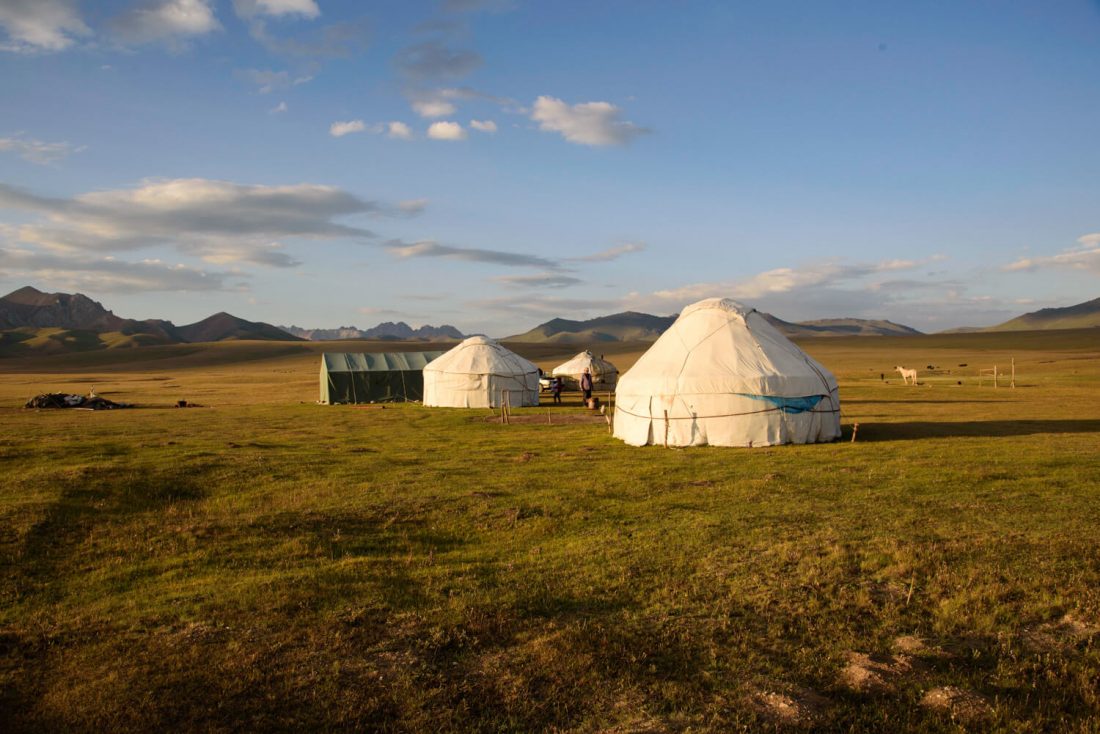 10 – It's a real off the beaten track country, but hurry up!
In my opinion, the best thing about visiting Kyrgyzstan is that, today, it's still an off the beaten track destination where you will barely meet any other tourists, which means that the authenticity and hospitality remain intact.
However, due to the reasons stated above, every day, more and more travelers are starting to realize that Kyrgyzstan is highly appealing, so tourism is increasing exponentially.
I strongly recommend that, if you want to be among the first people to visit Kyrgyzstan, you start considering a trip to the land of nomads as soon as possible. Trust me, you will not regret it.
More information for visiting Kyrgyzstan
Don't forget to check our travel guide to Kyrgyzstan.
As well as all our Kyrgyzstan articles: