Tips & packing list for trekking in Central Asia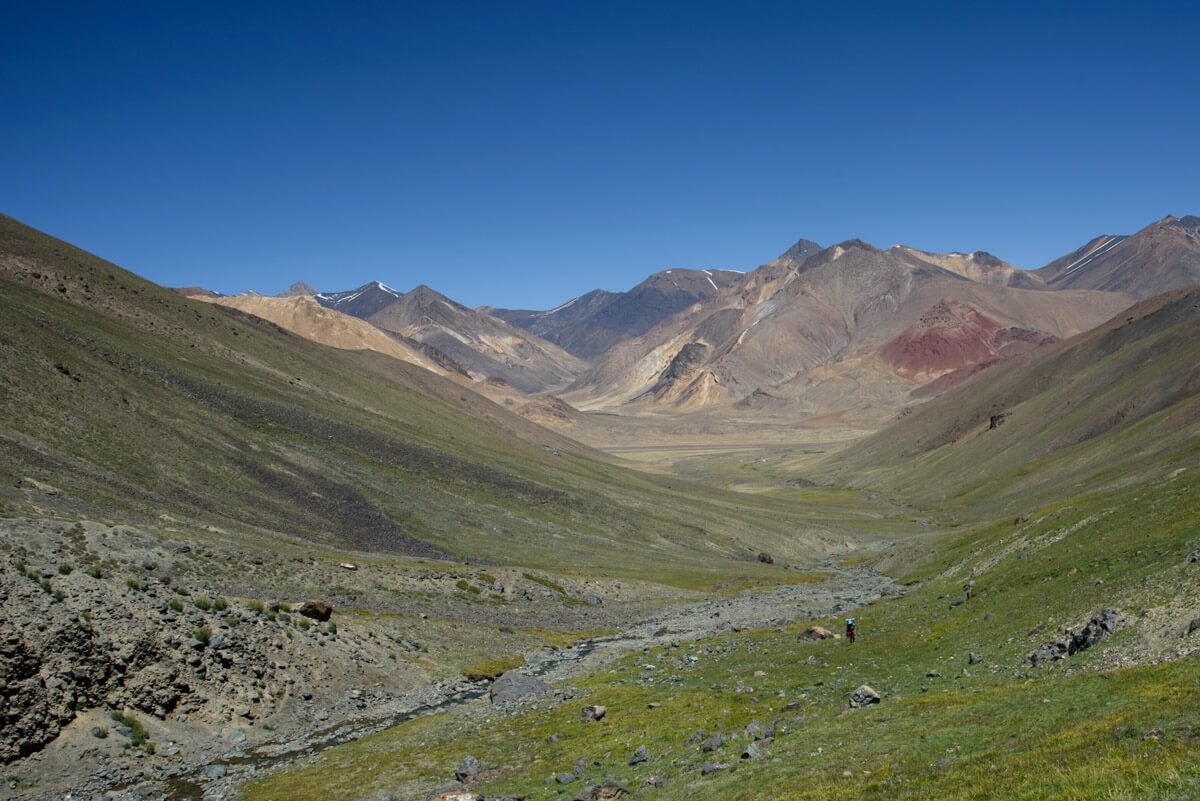 Central Asia is an unbelievable trekking destination, filled with absolutely gorgeous, mind-blowing mountains and this post is an introduction to trekking on the Silk Road, including a complete packing list, a summary of the best treks and trekking regions, and tips.
From the Pamirs to the Hindu Kush and the Tien Shan, Central Asia is home to some of the highest mountain ranges in the world, remote, breath-taking landscapes and wilderness that once used to be part of the Silk Road.
Marco Polo himself traveled from west to east through these desolate lands and today, this off the beaten track region which has been isolated from the outside world for years has finally opened to tourism, offering some of the best trekking experiences in the world.
Central Asia is not only a culturally rich region, but also the ultimate destination for adventurous travelers.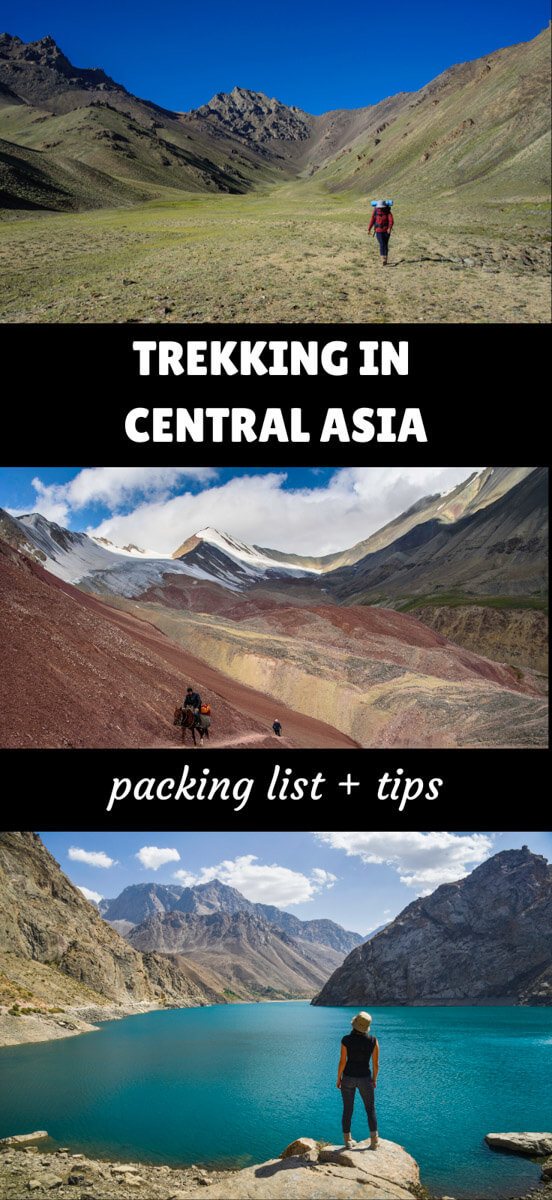 In this trekking guide to Central Asia, you will find:
Travel insurance for Central Asia
IATI Insurance is the perfect one for the region: adventure activities + COVID + 5% discount
Get your 5% discount if purchasing via this link
Note: Geographically, Central Asia is composed of Kyrgyzstan, Tajikistan, Kazakhstan, Uzbekistan, Turkmenistan, Afghanistan, northern Pakistan, and Xinjiang province in China. However, when you think about this region, most travelers refer to the 5 former Soviet Republics (also known as the Stans), which is what this article is also referring to and, in fact, the article only covers to Kyrgyzstan, Kazakhstan, and Tajikistan, the 3 major trekking destinations in the region. Nonetheless, there is a special mention of an isolated Afghan region which is easily accessible from Tajikistan.
The best regions/countries for trekking in Central Asia
As I just said, Kyrgyzstan, Tajikistan, and Kazakhstan are the 3 top destinations for hiking in Central Asia.
Uzbekistan and Turkmenistan have some mountains too, of course, but they aren't nearly as gorgeous, and, basically, Silk Road monuments, architecture, and cities are the main reason one travels to Uzbekistan and Turkmenistan.
Moreover, I'd also like to mention the Wakhan Valley in Afghanistan. Personally, I haven't been there but many people who travel to Tajikistan and visit the Tajik Wakhan do get into this very safe region of Afghanistan. More on that below.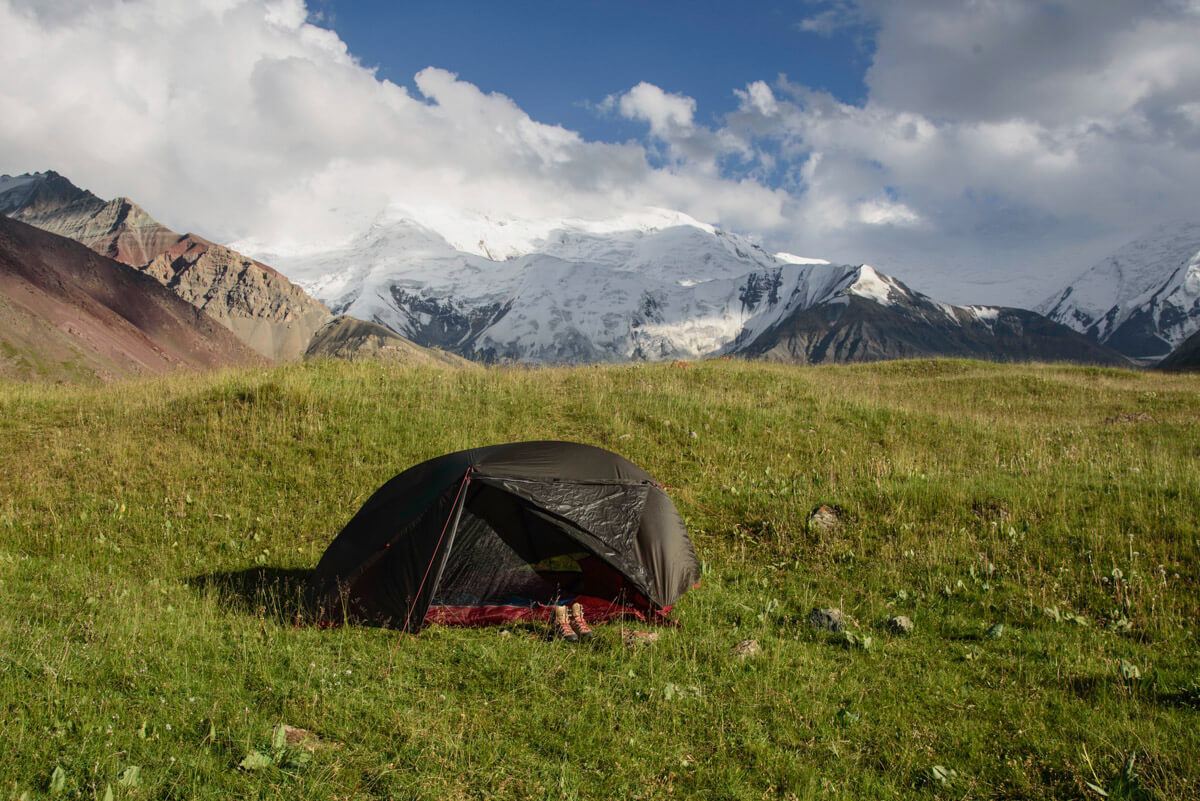 Trekking in Kyrgyzstan
Kyrgyzstan is the main trekking destination in Central Asia, not because the mountains here are better but because Kyrgyzstan is more touristic and easier to travel around, plus 90% of the country is above 1500 meters.
Being the core of the Tien Shan range, with Jengish Chokusu as its highest peak (7439m), the hiking opportunities in Kyrgyzstan are endless and the good news is that its mountains are truly accessible, so anyone can enjoy them, as some base camps and alpine lakes are easily reached on a pleasant walk.
However, some parts of Kyrgyzstan are truly remote and only suitable for expert mountaineers.
Moreover, in Kyrgyzstan, there are a lot of nomads and that means that you may randomly bump into a nomadic camp in the middle of a trek and, for very little money, get a warm meal, or even stay in their yurts.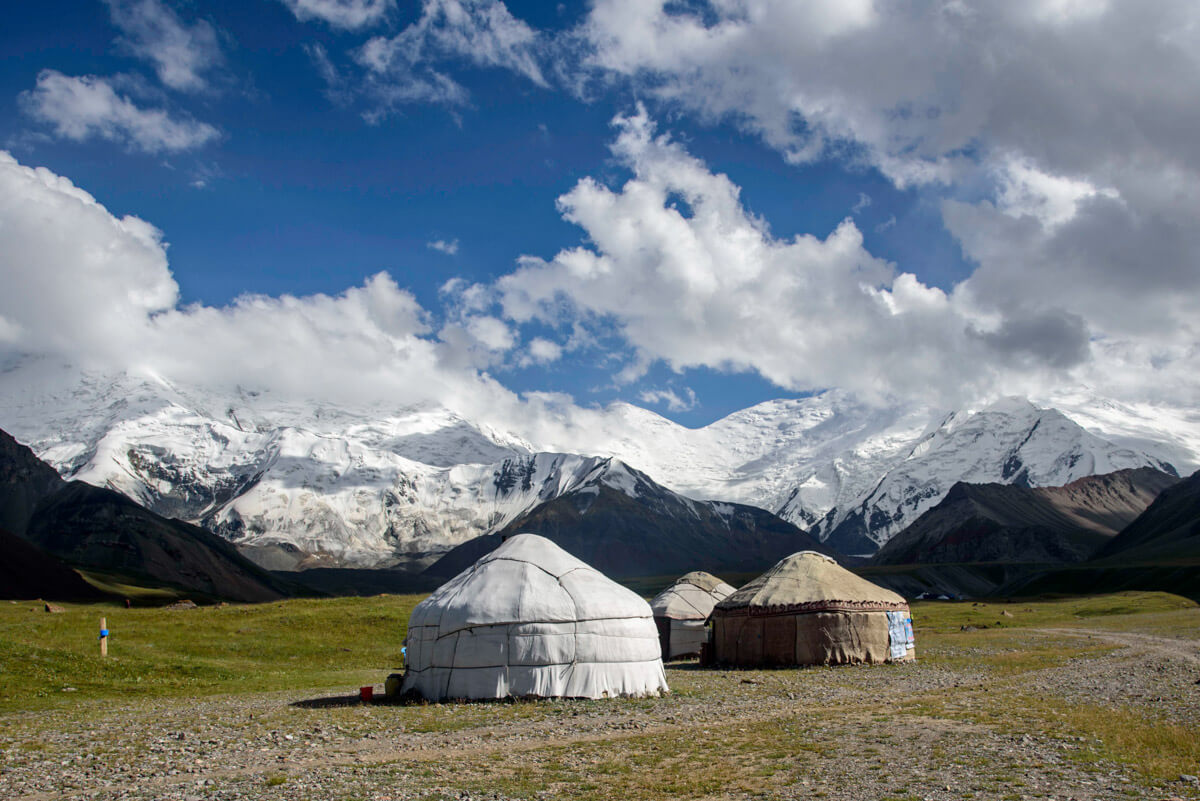 5 Best treks in Kyrgyzstan
Archa Tör pass (Tien Shan range) – My favorite multi-day trek in Central Asia passes through nomadic camps, lush green meadows, and goes over a 3900m mountain pass. Read my report here.
Lenin Peak advanced base camp (Pamir range) – Lenin Peak is a 7100m peak and the trek that goes to the advanced base camp (that is beyond the base camp) is absolutely jaw-dropping.
Tash Rabat to Chatyr Kul (Tien Shan range) – Tash Rabat is an old Silk Road caravanserai located in an epic location composed of velvet-smooth green mountains at above 3000m. From here, I trekked to a lake on a horse and you can read my report here.
Song Kul via Kyzart (Tien Shan range) – Song Kul is one of the most famous spots in Kyrgyzstan but, if you want to visit it in a more off the beaten track way, I recommend you access it through the Kyzart pass, a 2-day trek that goes through some remote nomadic camps.
Al Kul trek (Tien Shan range) – This is the most popular multi-day trek in Kyrgyzstan but, seriously, it is absolutely gorgeous and, basically, it consists of hiking to an alpine lake located at nearly 3560m.
I backpacked in Kyrgyzstan extensively and did quite a few treks which you can check in my trekking guide to Kyrgyzstan.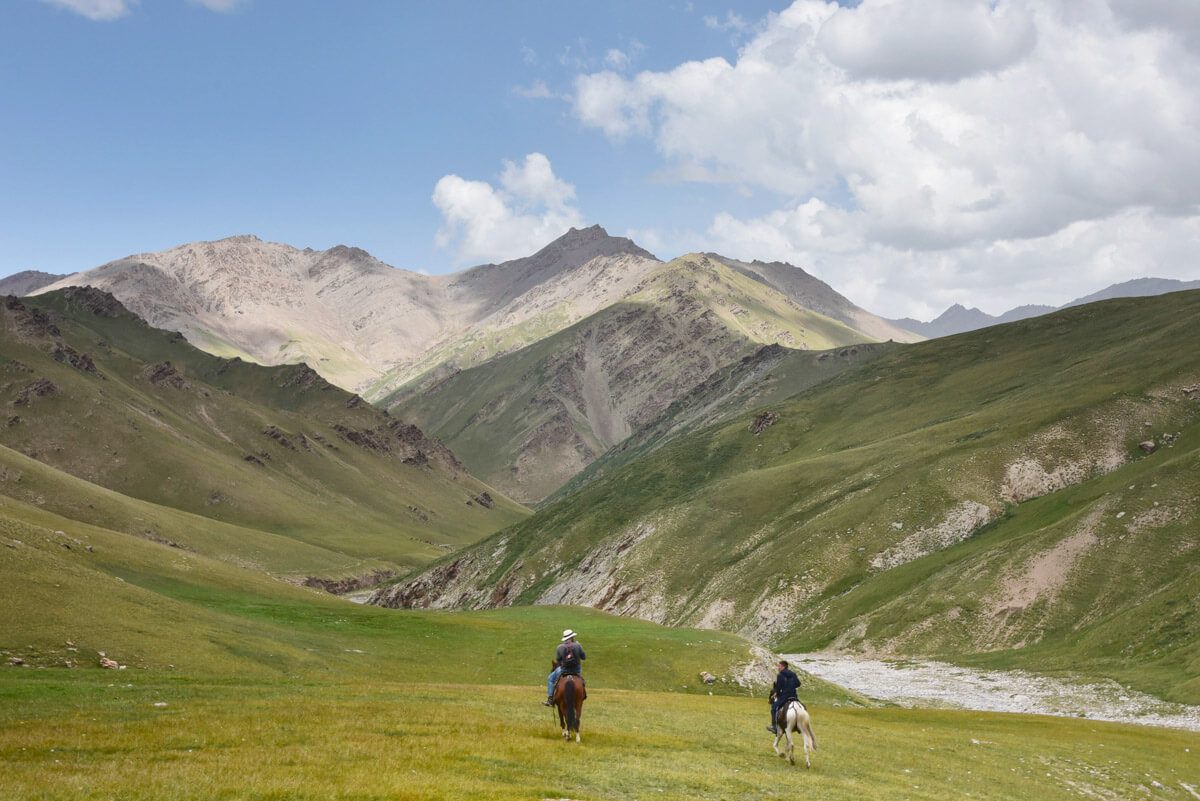 Trekking in Tajikistan
Often called the roof of the world, Tajikistan is the heart of the Pamir range, the 4th highest mountain range in the world – after the Himalayas, the Karakoram and the Hindu Kush – a mountain range that offers some of the wildest and most off the beaten path trekking experiences in Asia.
Unlike neighboring Kyrgyzstan, the tourist infrastructure here is much poorer, plus some of its most epic mountains are just too remote to be enjoyed by beginners.
However, the trekking opportunities in this country are endless as well and, as an independent backpacker, you can still do so many treks, some of them being particularly challenging, while others take you through timeless, unspoiled villages inhabited by hospitable and traditional Tajik people.
I often get asked which destination is better for trekking in Central Asia, Kyrgyzstan or Tajikistan, and I always say there isn't a better one, they are different, but if what you are looking for is a real off the beaten track trekking adventure, you are going to love Tajikistan.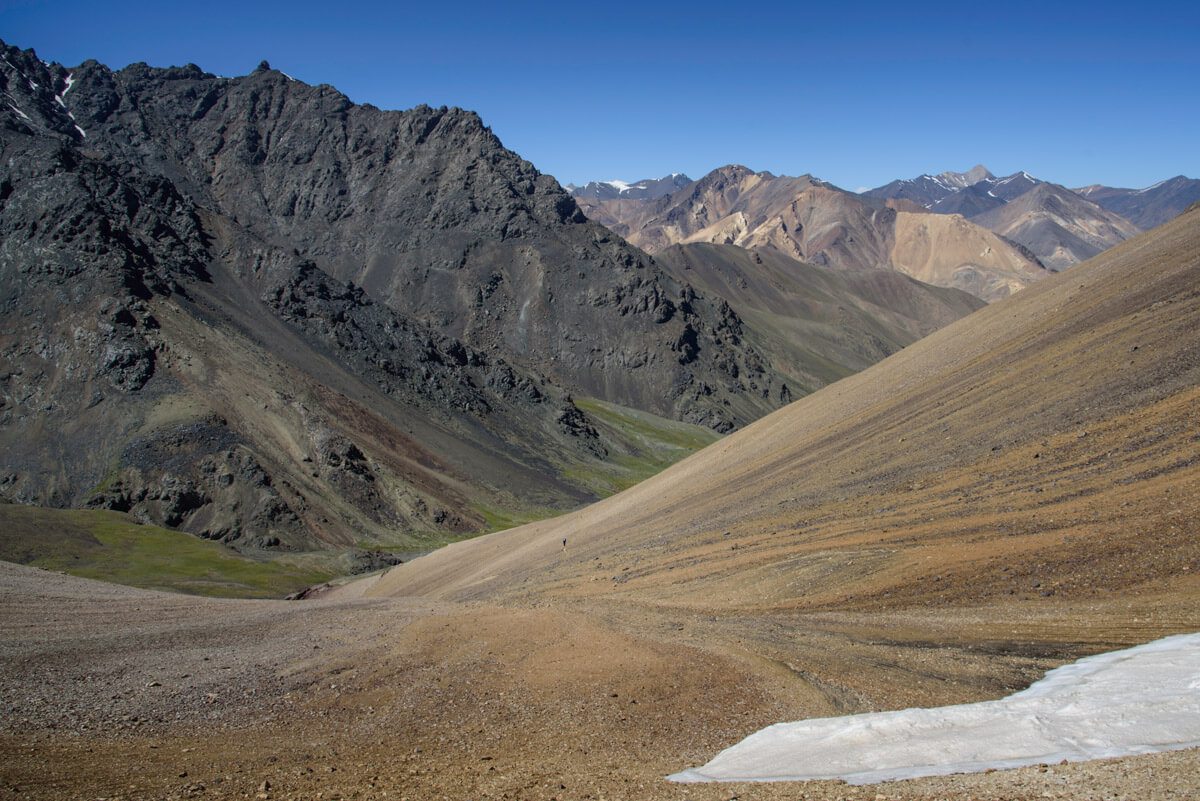 5 Best treks in Tajikistan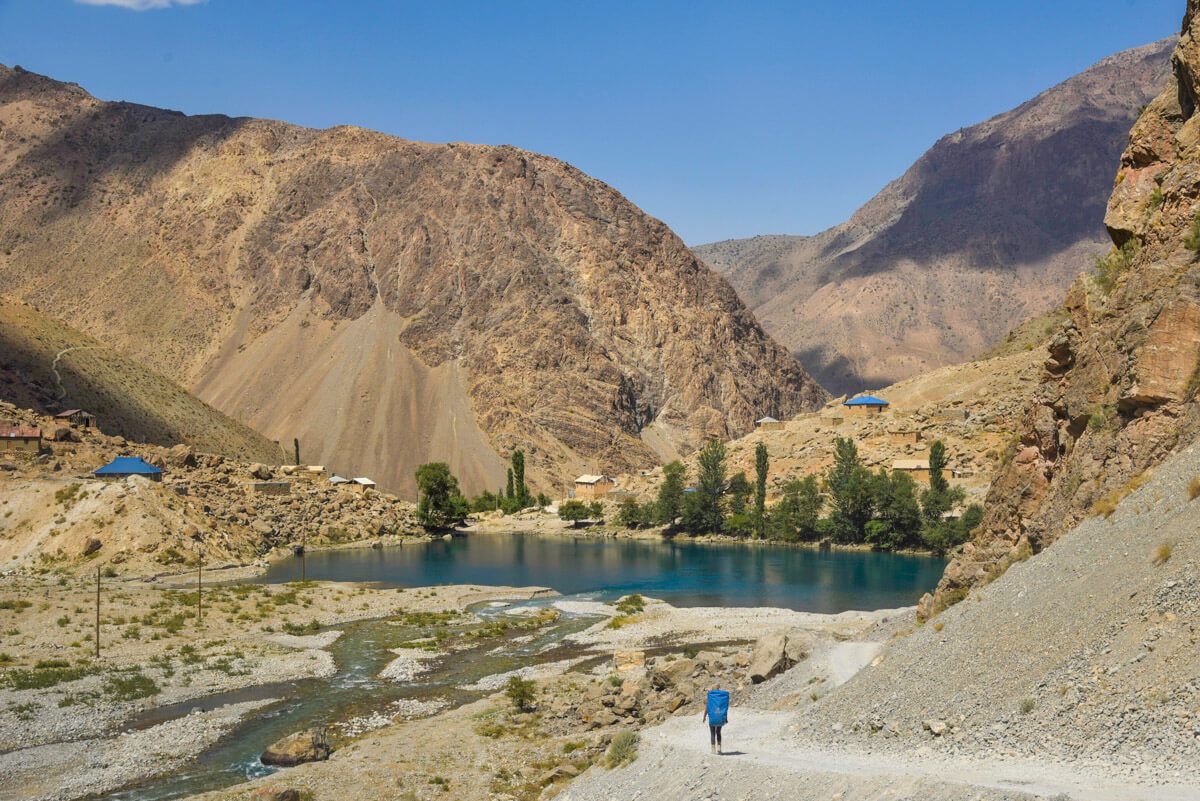 Trekking in Kazakhstan
Kazakhstan isn't a popular trekking destination as such, but that's because the country is huge and trekking is just one of the many experiences the country has to offer, so most travelers in Central Asia prefer to stick to those other experiences (visiting Almaty, traveling on a Soviet train, etc. ) and saving the adventurous part for Tajikistan and Kyrgyzstan.
Nonetheless, Kazakhstan is a great destination for trekking in Central Asia, home to the Altai range, which extends throughout Mongolia, Russia, China, and Kazakhstan, and also to the Tien Shan range.
The Altai range has, perhaps, the least unspoiled and visited mountains in Central Asia, as you need a special permit, there is barely any information about it and basically, they are so remote.
On the other hand, the area southeast of Almaty – where you find the Tien Shan range – is far more accessible, hence where most travelers stick to.
5 Best treks in Kazakhstan
Charyn Canyon (Tien Shan range) – A stunning canyon easily reachable from Almaty from where you can do some short treks, even on a day trip.
Kolsai Lakes and Kandy Lake (Tien Shan range) – A 2 to 3-day trek to some gorgeous alpine lakes near Almaty.
Aksu Zhabagly – A nature reserve reachable from the city of Shymkent.
West Altai Nature reserve – Bordering Russia, this is one of the best areas for trekking in the Altai region, especially if you want to see wildlife, but you need a guide to go with you all the time. Here you can find more information.
Belukha base camp (Altai range) – Among the few adventurers who make it to this remote part of Kazakhstan, Belukha base camp is one of the most popular treks; it is very easy, but absolutely gorgeous. If you think you are fit enough, the peak is only 4500m, but it is a pretty challenging climb.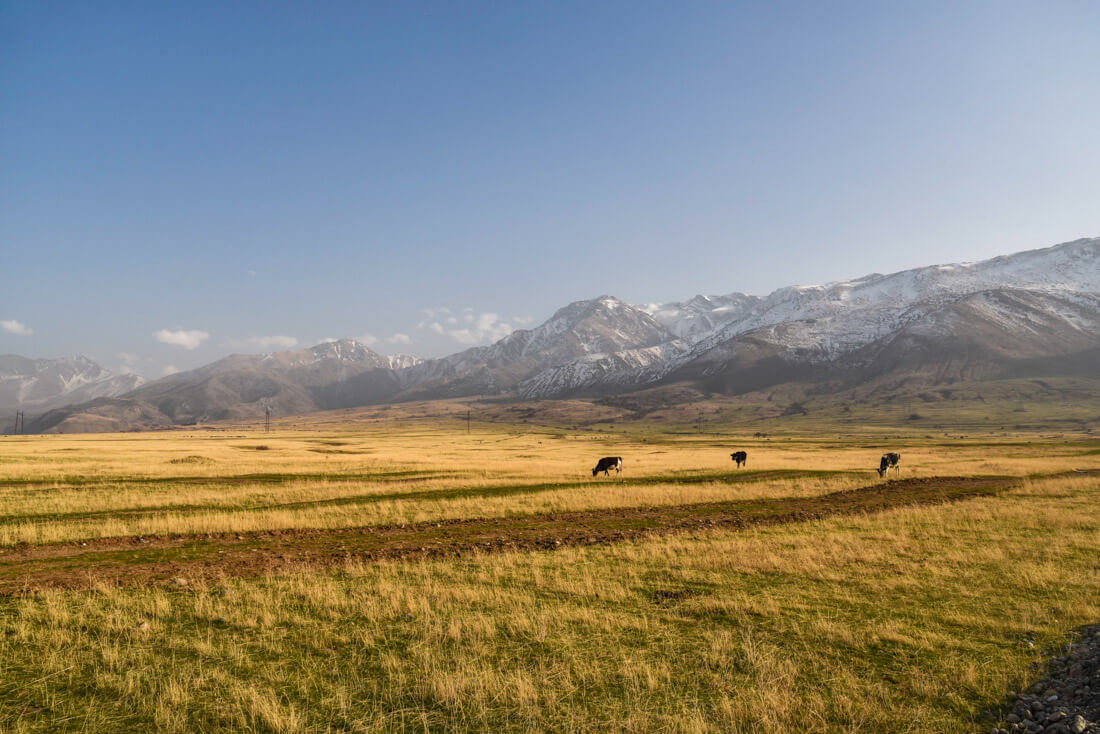 Bonus: Trekking in the Wakhan region of Afghanistan
Warning! In July 2021, the Afghan Wakhan Corridor was taken over by the Taliban. For more information, check my Afghanistan safety guide
The Wakhan Valley is a region that spreads across Pakistan, Afghanistan and Tajikistan, inhabited by a distinct ethnic group – the Wakhis – and one of the highlights of any trip to Tajikistan.
When you are wandering around the Tajik Wakhi, for several hundred of kilometers, you are basically following a river (the Panj) whose other side is the Wakhan Afghanistan, and that's why many travelers who are exploring Tajikistan decide to go into Afghanistan as well, as the border is very easy to cross, it is an extremely safe region and it offers some real off the beaten track trekking adventures.
As I said, I haven't been there, but fellow blogger Expert Vagabond was there some time ago and wrote an excellent travel guide about how to trek the Afghan Wakhan Corridor.
Tips for trekking in the Silk Road
Best season for trekking in Central Asia
Summer, definitely.
Given the high altitude, the Stan mountains are only accessible from June to September.
Before or after than that, you may be able to explore some areas like the Fann Mountains or the Kolsai Lakes in Kazakhstan but, for real mountaineering, summer is the only feasible season, as, during the rest of the year, the mountains are covered by snow.
Travel insurance for Central Asia
IATI Insurance is the perfect one for the region: adventure activities + COVID + 5% discount
Get your 5% discount if purchasing via this link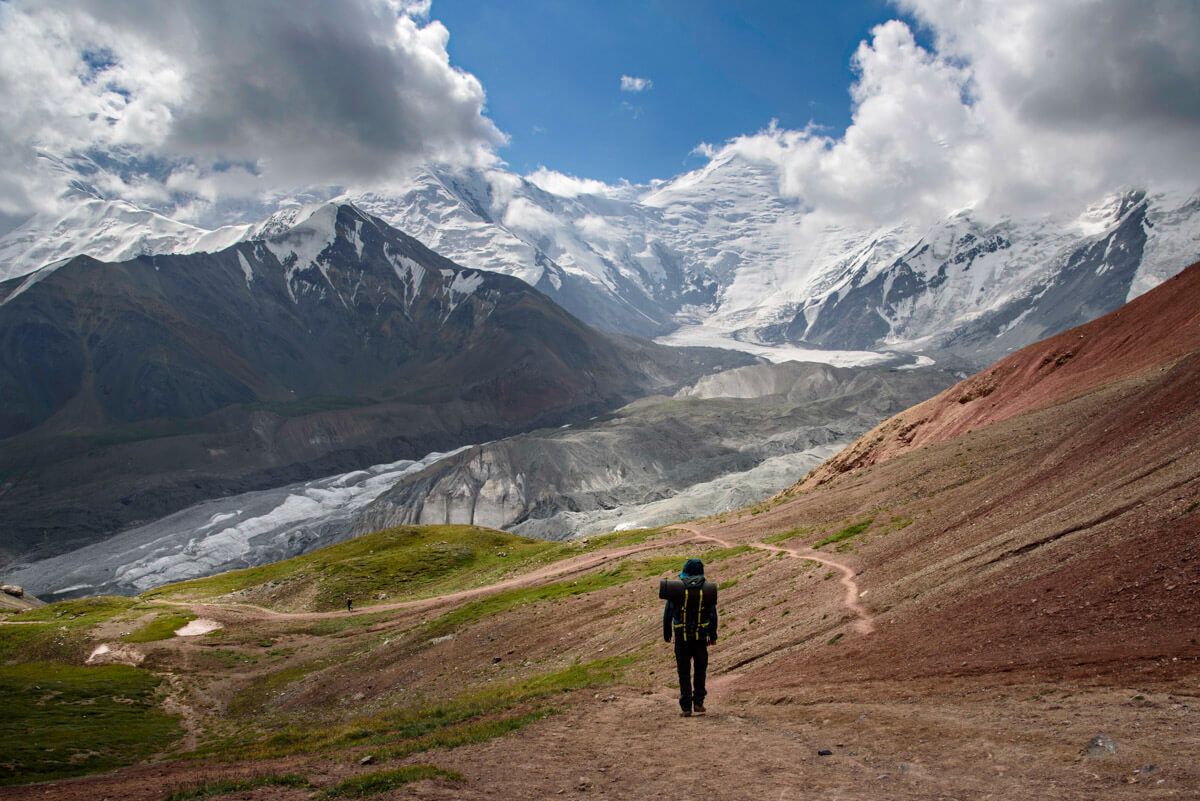 The weather is highly unpredictable, at any time of the year
It was June 15th, the sun was extremely harsh and, all of a sudden, we got caught in the middle of a snowstorm at 3500m, in the Tien Shan mountains of Kyrgyzstan.
One day trekking in the Tajik Pamirs, we woke up at 6am in the morning at -8ºC with very strong, freezing wind, which means that the temperature felt much lower. It was the month of August at more than 3000m.
We also had quite a few days of unexpected rainfall.
What I mean with this is that in that part of the world and, at those altitudes, while most summer days are sunny and warm, things can change in a matter of seconds, so make sure to take proper trekking equipment.
Know your limits
Central Asia can offer trekking experiences for all levels but, if you are planning to go trekking independently (without a guide), just make sure that you are reasonably fit and have enough experience to complete that trek successfully.
Remember that those mountains are no joke.
On the one hand, some of them are very remote and absolutely challenging, so if you are having doubts, it is safer to hire a guide.
On the other hand, you also need to know that all the treks mentioned in the previous section can be done independently, as long as you have a minimum trekking experience.
I don't consider myself an expert but more like an intermediate-beginner and did all of them by myself, well, not just myself, with other people, but without a professional guide.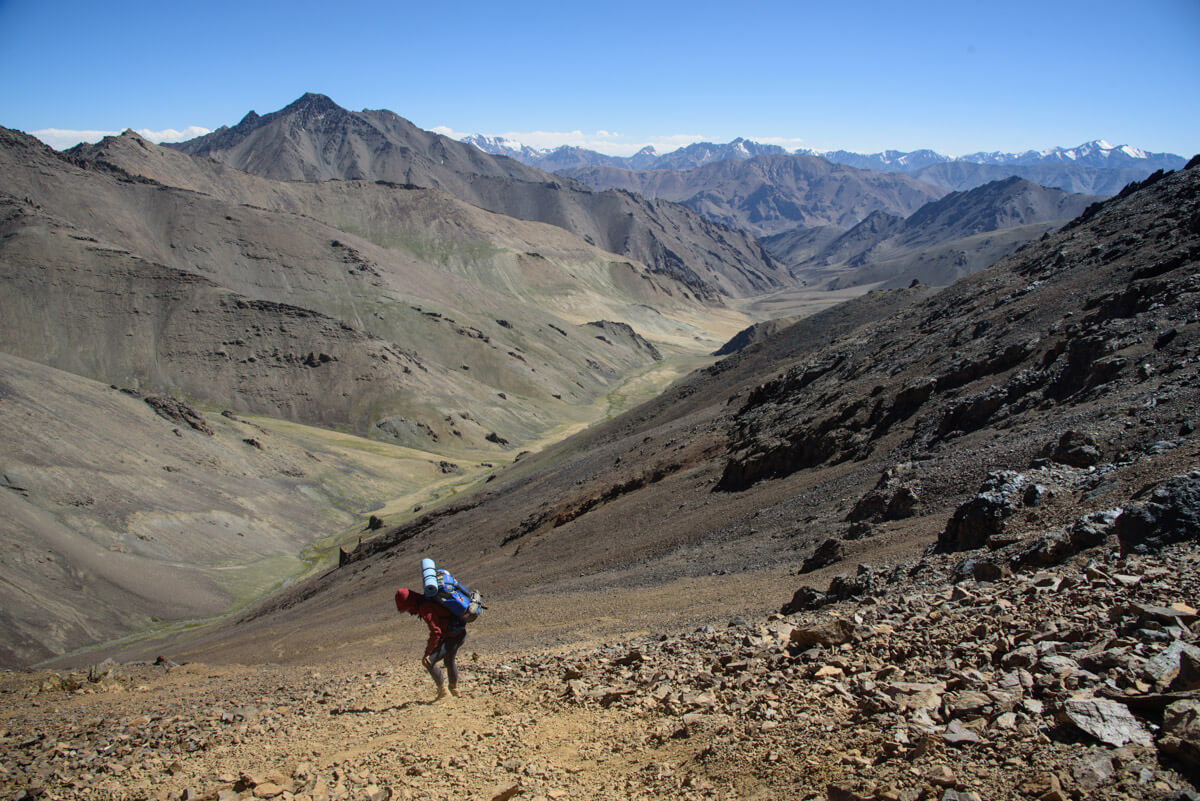 Important: bring some good waterproof hiking boots for the endless river crossings
I can't say this enough, especially in Kyrgyzstan, where you are likely to cross 10-15 rivers in a single trek, so either bring good trekking sandals or make sure to have waterproof hiking boots.
Take water from the small side rivers
You should never drink water from the main river, as animals drink, poo and pee in it, but just from the tributaries.
Use Maps.me
If you don't have Maps.me yet, just download it to your phone now.
In case you don't know what this is, maps.me is similar to Google Maps, the main difference being that it exclusively works offline and it shows trekking trails, including all the trails I mentioned above.
It is free and extremely useful. It is the app I use the most.
Ultimate packing list for trekking in Central Asia
Disclosure – The following Amazon links are affiliate links which means that, if you buy a product after clicking them, I will get a small commission at no extra cost to you. These small earnings help me maintain and improve Against the Compass
1 – Backpacks for trekking in the Stans
Trekking backpack (big)
Investing in a good backpack is the best thing you can do for trekking in Central Asia and when choosing the right one, bear in mind the following:
50-60 liters at least, so it's big enough to carry all supplies (mine is 65 liter)
It's durable. I once bought one from Decathlon which lasted for less than a year (cheap things turn out to be expensive in the end)
It's comfortable on your back
A backpack with those features will also be good for long-term backpacking and for that, my favorite brand is Osprey, as they are very comfy on your back, plus they have a lifetime guarantee.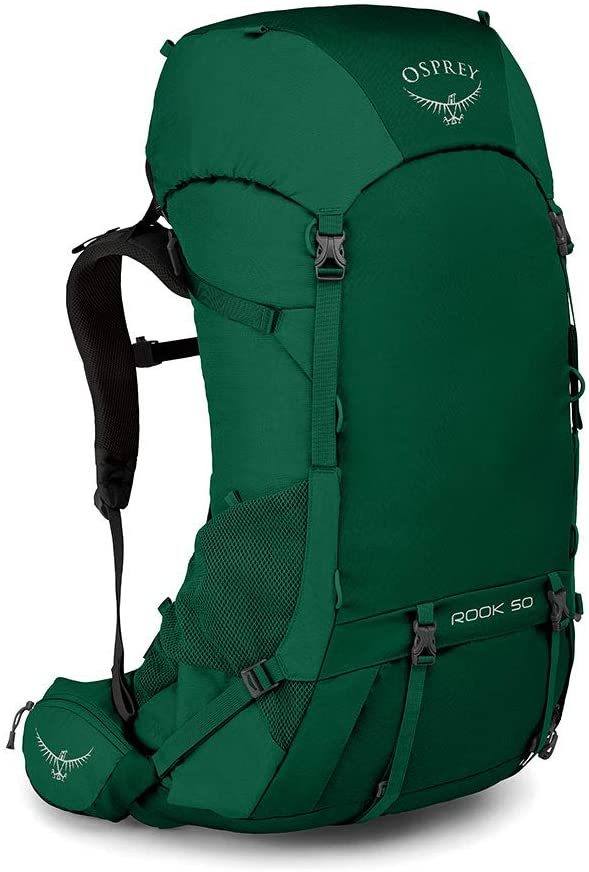 Some trekkers say that Deuter has great trekking backpacks as well.
My personal backpack
I personally bought an Osprey ATMOS AG 65 in 2018 and it's the backpack I have used since then, both for trekking and backpacking. I am very happy with the choice I made.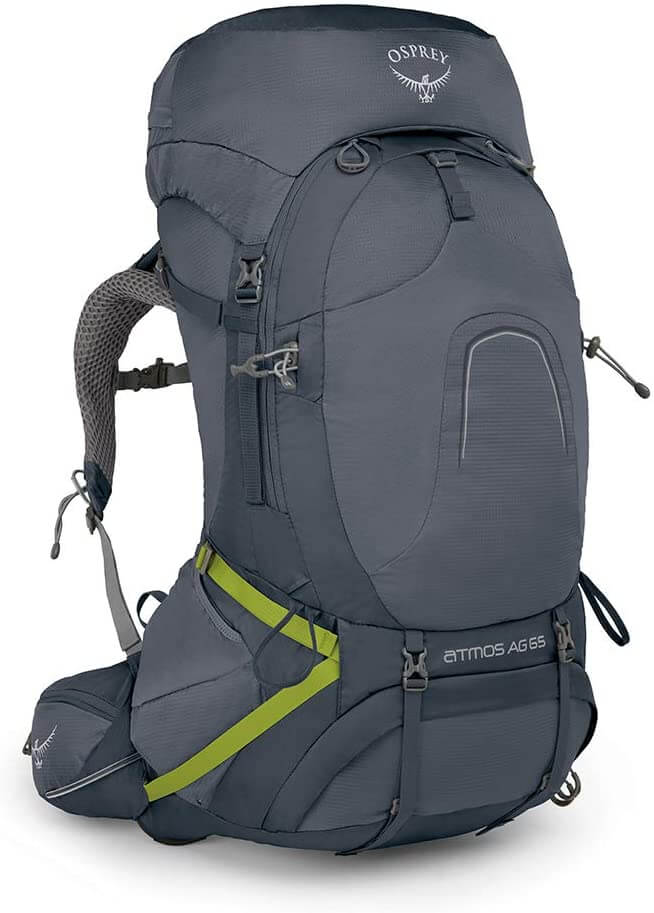 Backpack for short treks
For day treks, get a day backpack, big enough so you can carry some snacks, water, and other small things.
It is a good, not very expensive investment, especially because you can use it for sightseeing when you are in cities like Almaty, Dushanbe or Bishkek.
Nonetheless, I strongly recommend you get a compressible one, as it will fit in your big backpack and you won't have to hang it in front of your body.
The best brand/model for compressible day backpacks is Sea to Summit Day Pack with Ultra-Sil technology.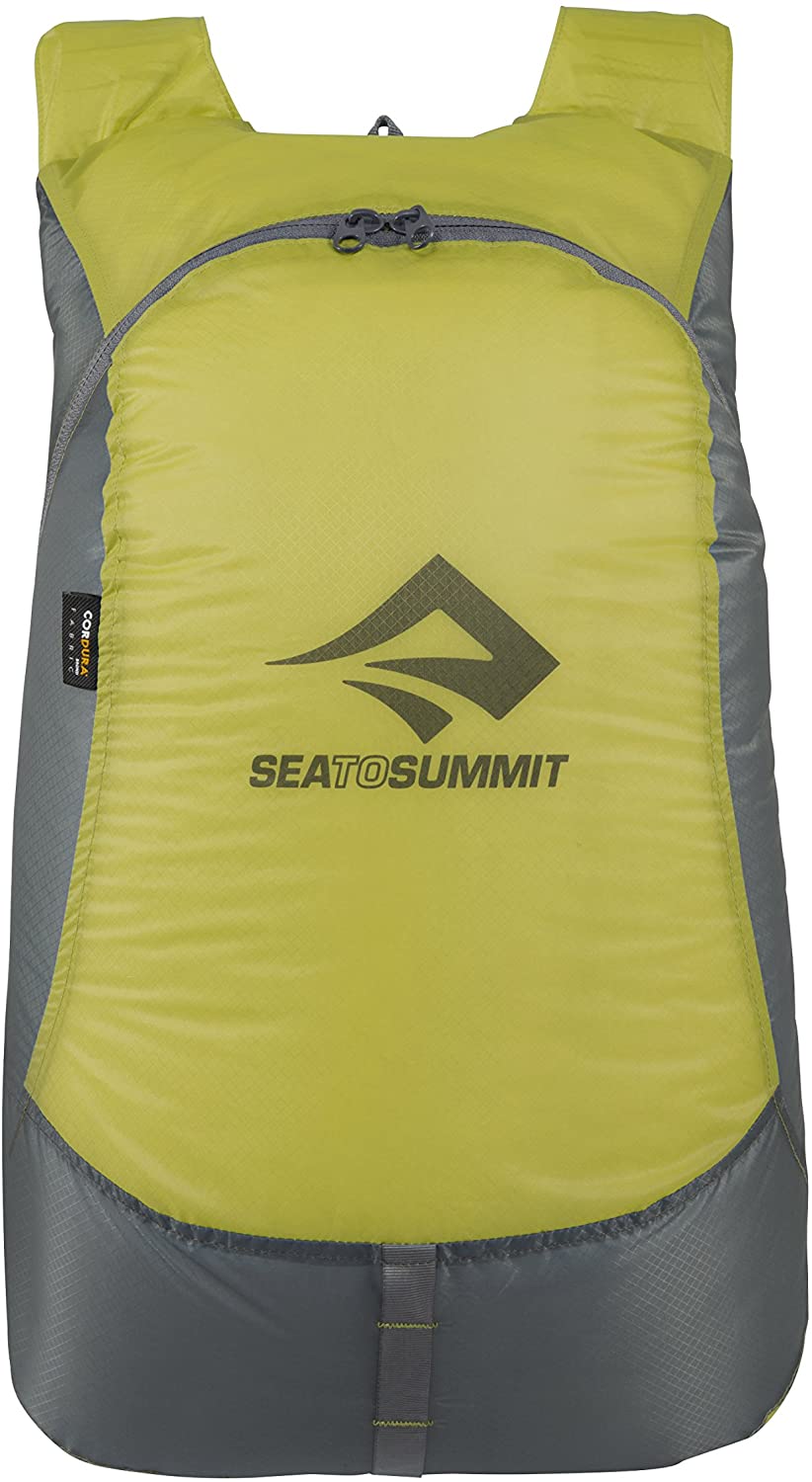 Here you can check more backpacks for short treks.
2 – Camping gear for hiking in Central Asia
Lightweight backpacking tent
A proper tent for camping in the Central Asian mountains should be:
Weather-resistant – As I said, the weather can change out of the blue, and you want to have good shelter to protect you from any potential storms
Lightweight – As you don't want to carry much weight on you
My personal tent for backpacking
I have had an MSR Freelite 2 since 2017. It's a bit expensive, but, man, that's the tent I was using when I was caught in the middle of a windy snowstorm in Kyrgyzstan and I just felt so cozy inside there.
Moreover, it weighs less than 1KG (with poles included), so I barely feel it in my backpack.
I don't think my model is available any longer, but MSR Hubba Hubba seems like the latest model.
If you want cheaper options, MSR has many different models: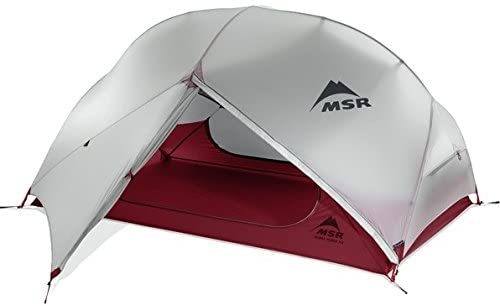 A warm sleeping bag
Trust me, investing in a good sleeping bag is probably more important than a tent or a backpack, and I recommend you get one with down insulation because:
They are very warm – And aim at 0ºC at least. Even on the sunniest day, the temperature drops below 0ºC at night, so you really want to keep yourself warm. If you put some thermal clothes on, with a 0ºC sleeping bag you should be all right. Otherwise, warmer sleeping bags get too pricey.
And it has to be lightweight as well – Down insulation sleeping bags keep you warm without being very bulky.
Therefore, for trekking in the Stans, I recommend you get one in the mid-range budget and for that, Marmot Never Summer is ideal, quite warm (0ºC) and around 1.5kg.

My personal sleeping bag
I have a Kelty Cosmic. To be honest, it is not the warmest sleeping bag – during cold nights, I need to put some thermal clothes on – but, at that price, there is none better.

A sleeping mat
For little money, I strongly recommend you get rid of your yoga mat and buy a proper sleeping mat. It's a real game-changer.
My personal mat
I have an inflatable Klymit Static V2:
Very comfortable (I even camped in rocky areas in Oman and slept very well)
It packs really small.
It weighs only 463 grams.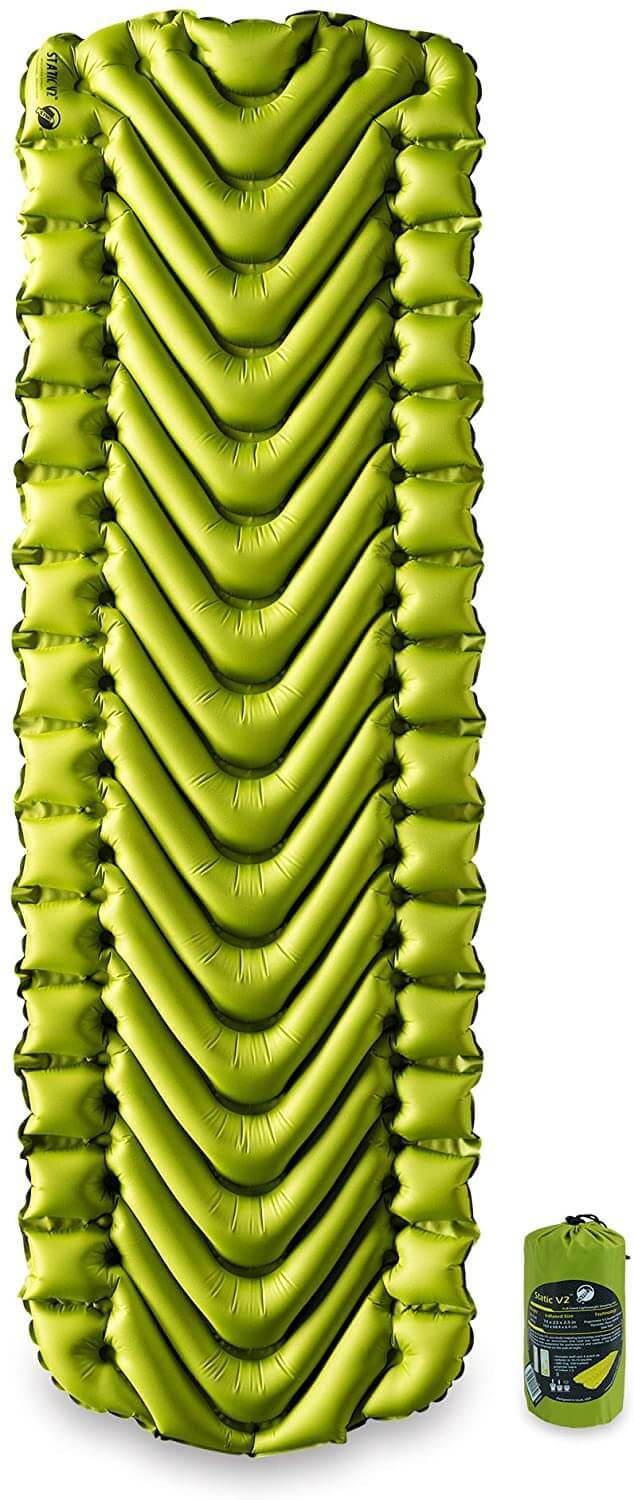 If you are looking for something more professional, ThermarestNeoAir is in the premium range and the price difference is justified by its upgraded comfort and because it provides you with some extra warmth, as it insulates you from the ground.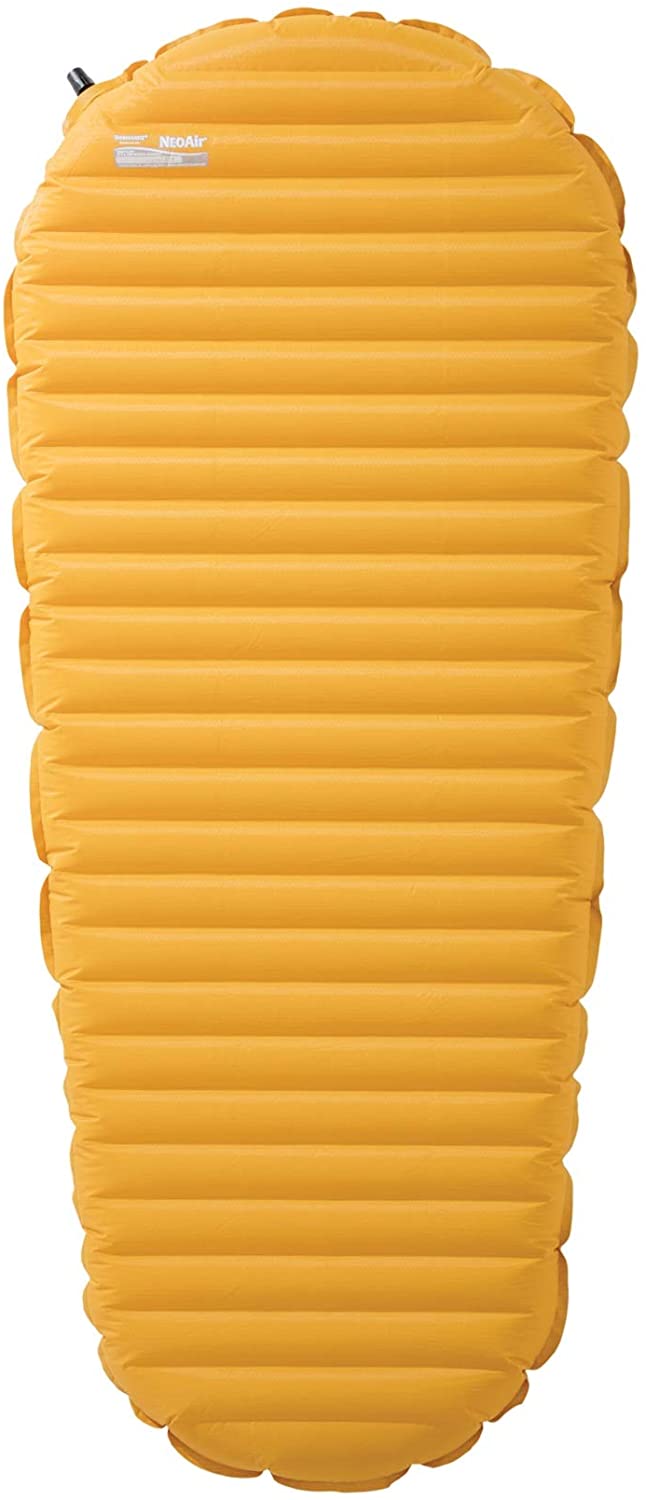 A camping stove multi-fuel
There are two kinds of camping stove:
One which works with a separate gas bottle
Multi-fuel
The type which works with a separate bottle is more common, but depending on where you are, it may be tricky to find the gas, or it may be expensive, as the different hostels of Tajikistan and Kyrgyzstan that sell the bottles charge crazy money.
On the other hand, the multi-fuel type can be re-filled with any type of gas, including gasoline so you can re-charge it in any gas station.
That's why I recommend multi-fuel and MSR Camping gas Multi-Fuel works best.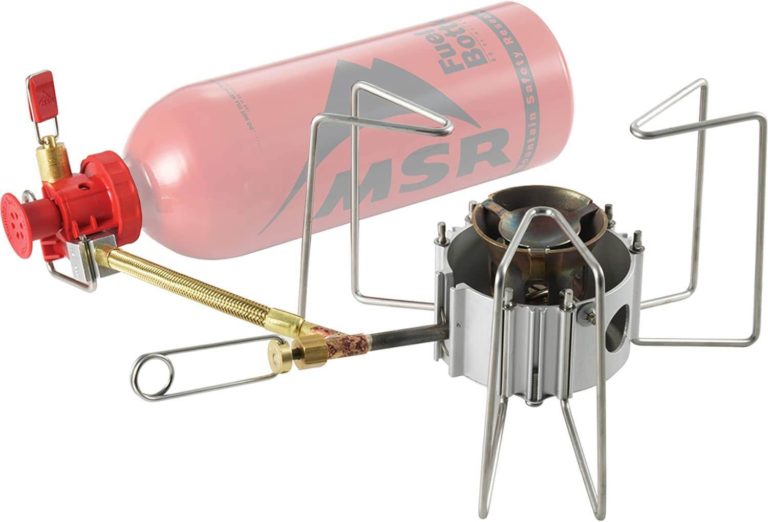 3 – Electronics & gadgets you might need for trekking in Central Asia
A Steripen (Water purifier)
In order to avoid unnecessary stomach illnesses, you should always sterilize your water.
For that, you can use purifying tablets, sure, but if you have used them before, you will know that they taste horrible, plus they are expensive.
Steripen however, has the same function, with the added benefit that it doesn't leave a horrible taste and it lasts forever, so you definitely end up saving some money.
Best purchase ever.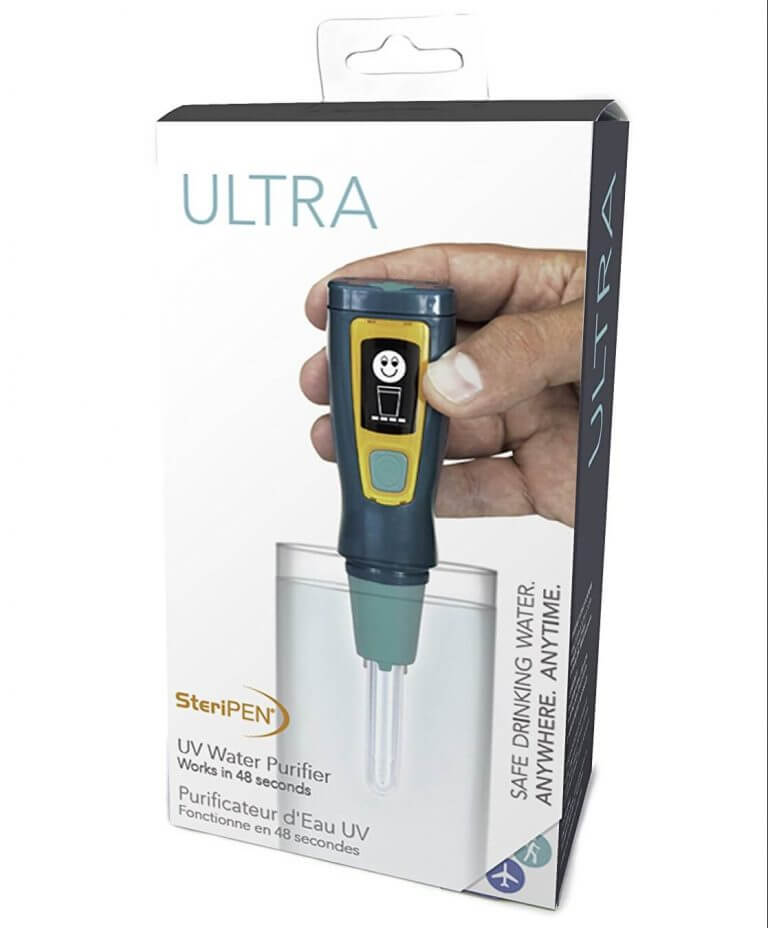 A portable mini-espresso maker
I can't function in the morning without coffee and I can't stand instant coffee.
That's why we have a tiny, portable mini-espresso maker. It's is cheap, easy to use and it works with regular coffee.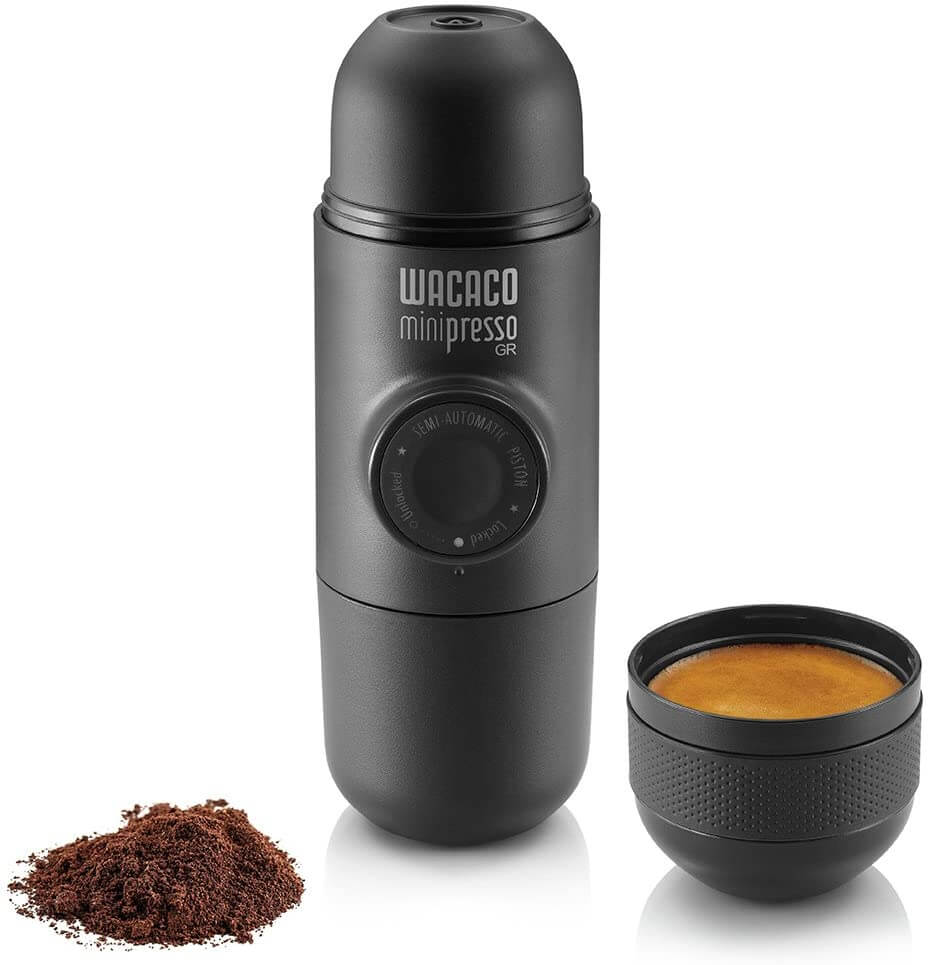 A solar power bank
Today, power banks have become an essential item for backpackers but, if you want to go fully eco-friendly, buy one with solar power, so you can charge things even while you are trekking.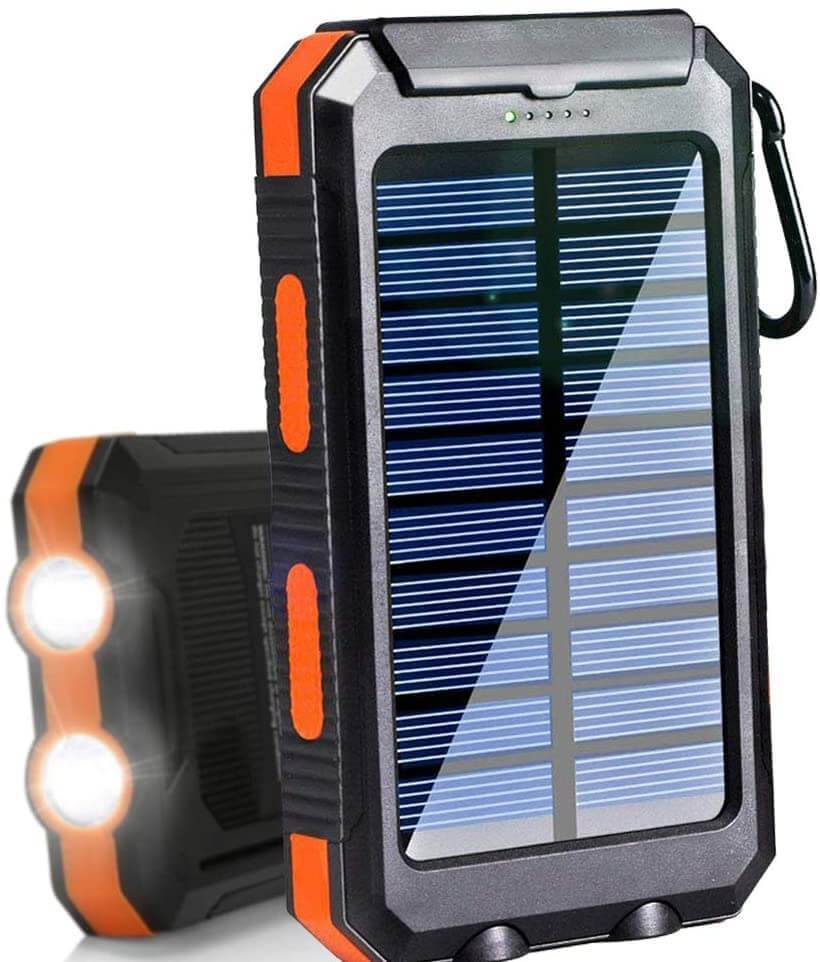 A Kindle
At night, there isn't much to do other than read, and you may want to get a Kindle, so you don't need to carry several books, plus you can read it without using a headlamp.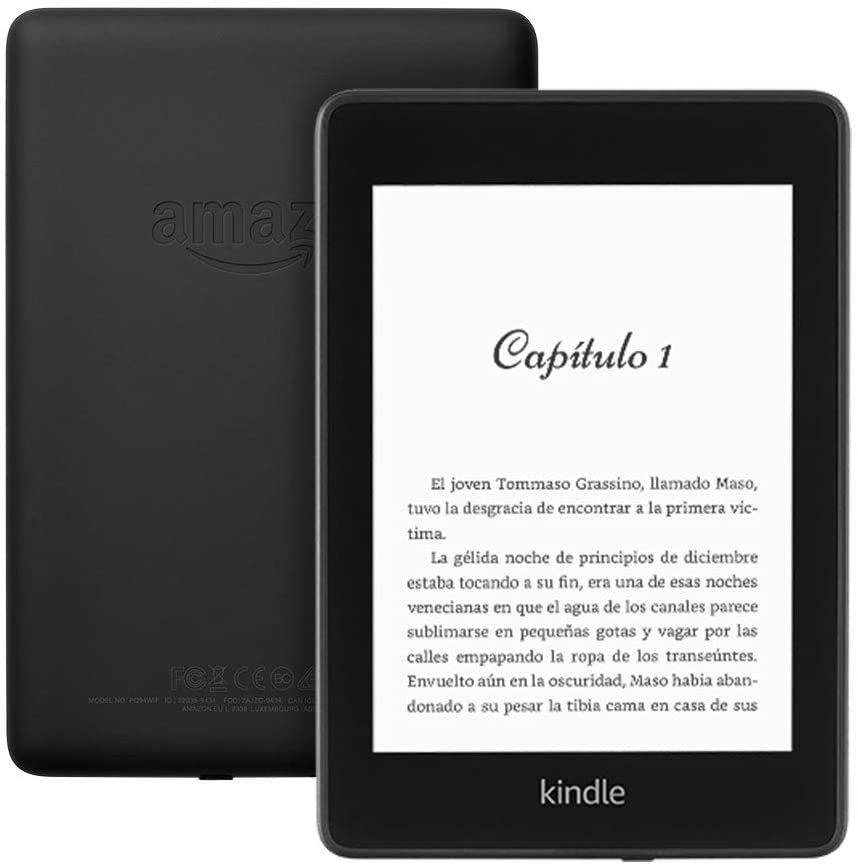 Books on Central Asia
Central Asia is an unknown, complex region and, in order to make the most out of your trip, I strongly recommend you get 1 or 2 books for your trip, which will also prove immensely useful when trekking in this region.
For that, check the 28 best books on Central Asia.
A drone
Not essential, but seriously, the shots you can take with a drone in the mountains have a perspective you can't ever achieve with a regular camera.
My drone
I have a Mavic Pro. It is not very heavy and takes very good quality photos. Ideal for traveling.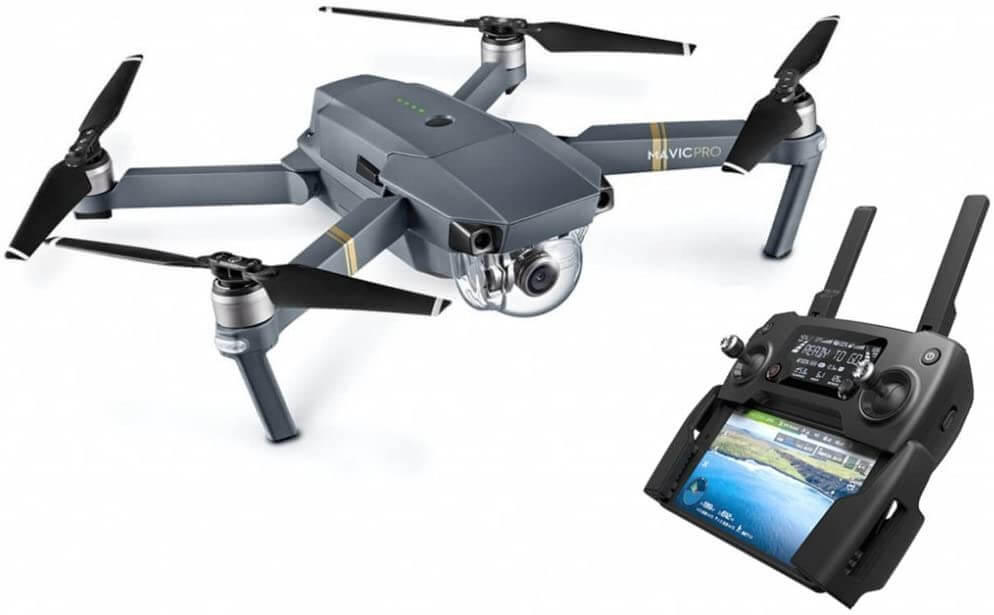 You will be able to take shots like this one: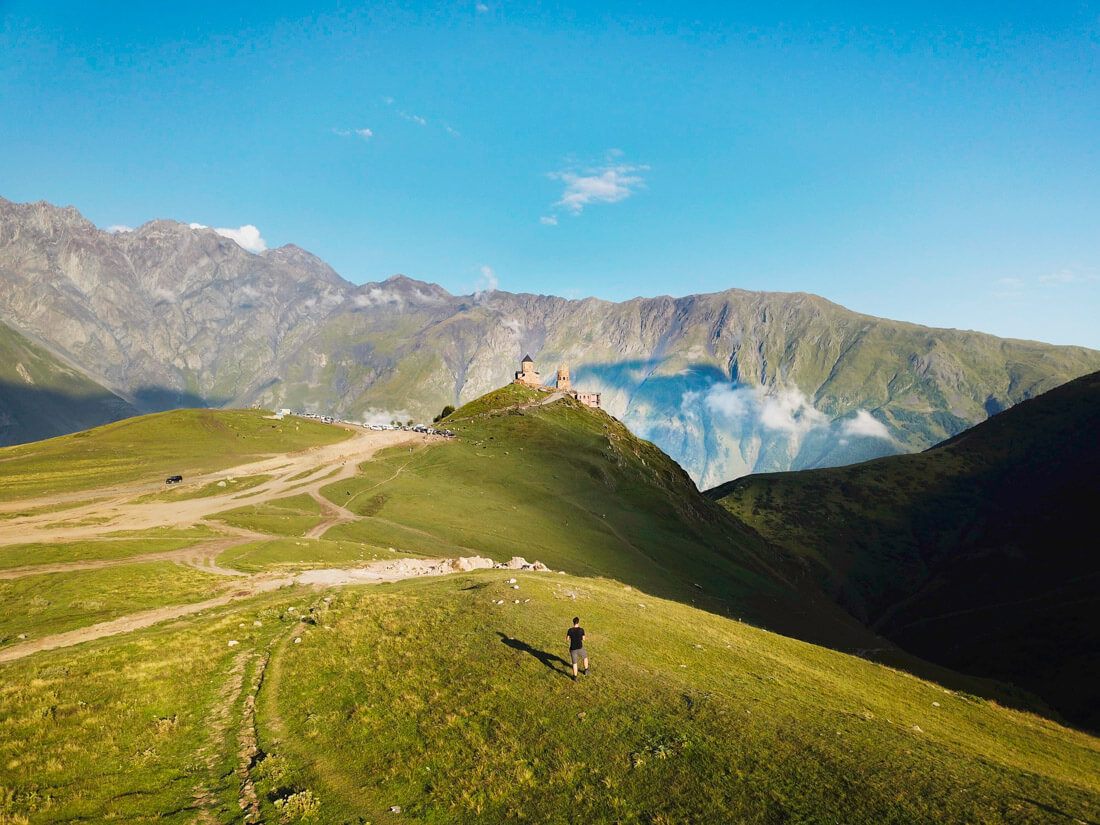 A CamelBak
A very cheap, yet useful item.
CamelBak has some really cool water bags which allow you to drink water without having to stop. This way you avoid dehydration and a potential headache.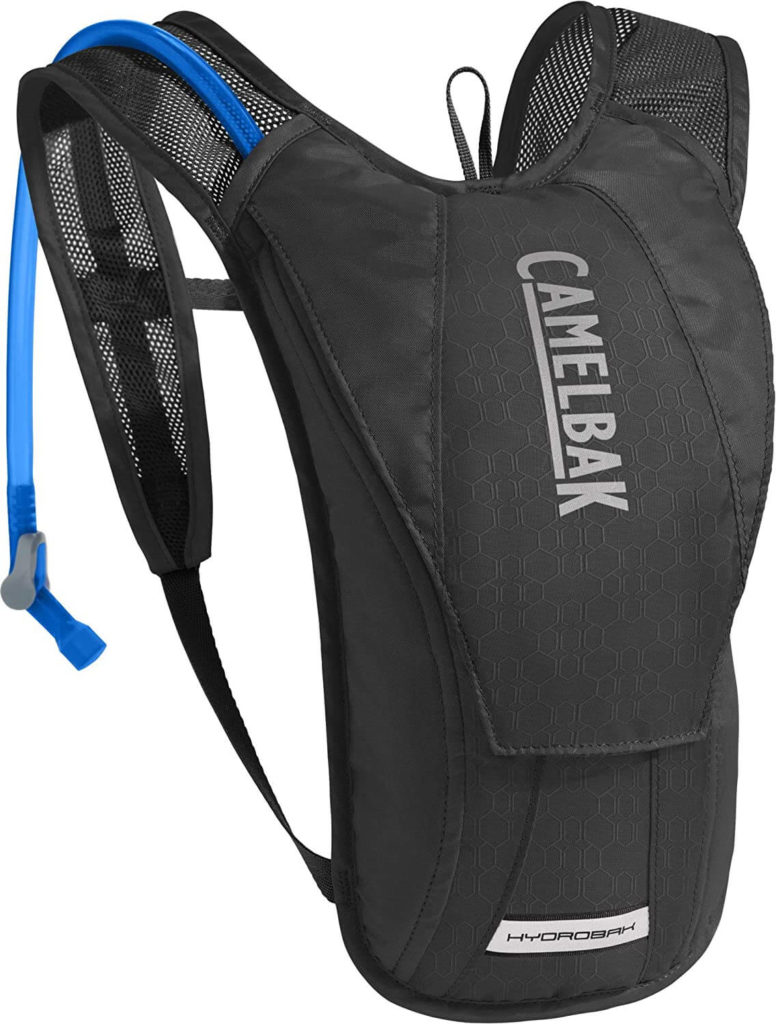 More useful gadgets for hiking in Central Asia
Trekking poles – If you want, you can also get trekking poles and TrailBuddy is one of the most popular brands.
Hat for hiking – For the harsh sun, this is a must.
Headlamp – An obvious item for trekking and camping at night.
4 – Proper clothing for trekking in the Stan mountains
Get a down jacket
You want a packable, warm jacket and for that, down jackets are the best, not only for trekking but also for backpacking.
There are obviously many brands out there and I personally use Haglöfs, a Swedish brand that has very good quality, warm jackets at a very good price, much cheaper than North Face and similar quality.
Get a Gore-Tex windbreaker
And not only to protect you from the wind, but also from the rain.
I have had the same North Face windbreaker since 2017.
More clothes you should bring
5 – Personal items for hiking in Central Asia
Sunglasses
Hand sanitizer
Sunscreen
Biodegradable toilet paper
Lip balm
First aid kit (at least Paracetamol + something to take care of your potential foot blisters)
More information
Travel insurance for Central Asia
IATI Insurance is the perfect one for the region: adventure activities + COVID + 5% discount
Get your 5% discount if purchasing via this link
Don't leave home without buying proper travel insurance – Read how to find the right travel insurance
And don't forget to read a few good books about Central Asia. Read the best 28 books about Central Asia
Read my travel guide to Central Asia, or browse by country: