Top 10 budget camps in the Maasai Mara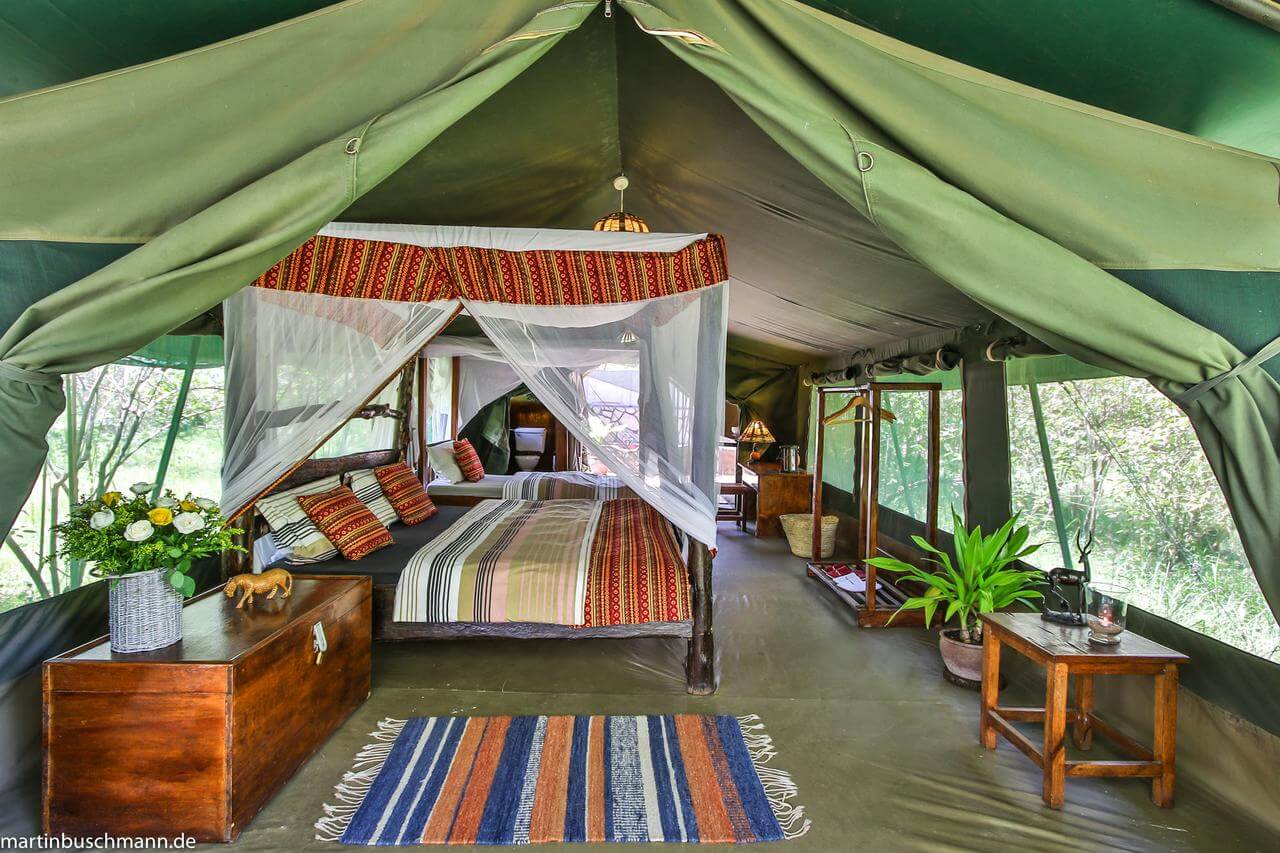 A real representation of wilderness in its purest state, the Maasai Mara in Kenya is home to the largest concentration of mammals, an experience which no traveler wants to miss.
However, safaris in the Maasai Mara can be ridiculously expensive, not only for the entrance fee and the 4×4 rental but, also, because accommodation ain't cheap, not at all.
If you have already done some research, you will see that, in the Masai Mara, there are really luxurious campsites that charge hundreds and hundreds of USD, even more than many 5-star hotels in Western Europe.
Nevertheless, and fortunately for budget travelers, you can still find a couple of relatively cheap Masai Mara base camps just outside the National Park, which could help you bring costs down.
That's why, after doing some intensive research, I have compiled a list of the top budget camps in Maasai Mara.
Note – By the way, if you really want to bring your costs down, remember that the Maasai Mara safari camps outside of the National Park can easily be reached by public transportation. This means that you don't really need to book a safari in advance but just book your room or tent online and book your safari once you get there. That could easily cut more than 50% of your total cost.
For more information, read: How to do a budget safari in Kenya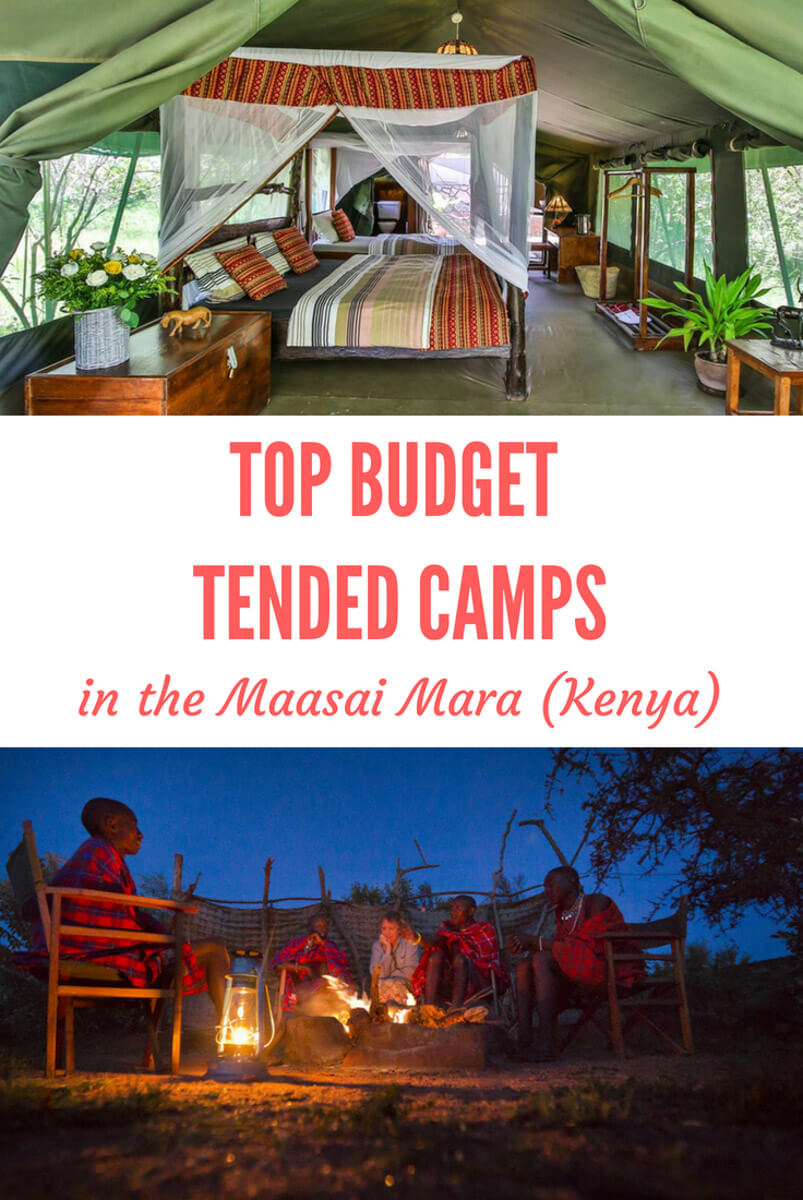 Top 10 budget campsites in the Maasai Mara
Remember to get travel insurance for Maasai Mara
I strongly recommend IATI Insurance as it has COVID-19 coverage + 5% discount
5% discount if purchasing via this link
Since we all have different budgets, our price perceptions may vary so, sometimes, it is a bit difficult to determine which Maasai Mara camps fall within the budget category.
Therefore, given the fact that top-end Maasai Mara tented camps cost around 4,000-5,000USD, while the average one costs around 300-400USD a night, I have set a limit of 150USD a night, for 2 people.
Less than 20USD
Between 60USD and 90USD
Between 90USD and 150USD
Note that all prices are for 2 persons per night
Important – All Maasai Mara campsites will be able to offer you a game drive safari. Prices may vary but, typically, they all charge between 160USD and 180USD for one game drive, including a driver, a guide, and the 4×4, of course, which can fit up to 6 people. There is no need to book in advance, as they should always be able to find an available car. Besides, if you don't book it in advance, you are likely to find other travelers to share the cost with
Map of Masai Mara camps
The area just outside of the Maasai Mara National Park is filled with Maasai villages, which means that the area is easily accessible by public transportation from the town of Narok.
Click on the image to see the interactive map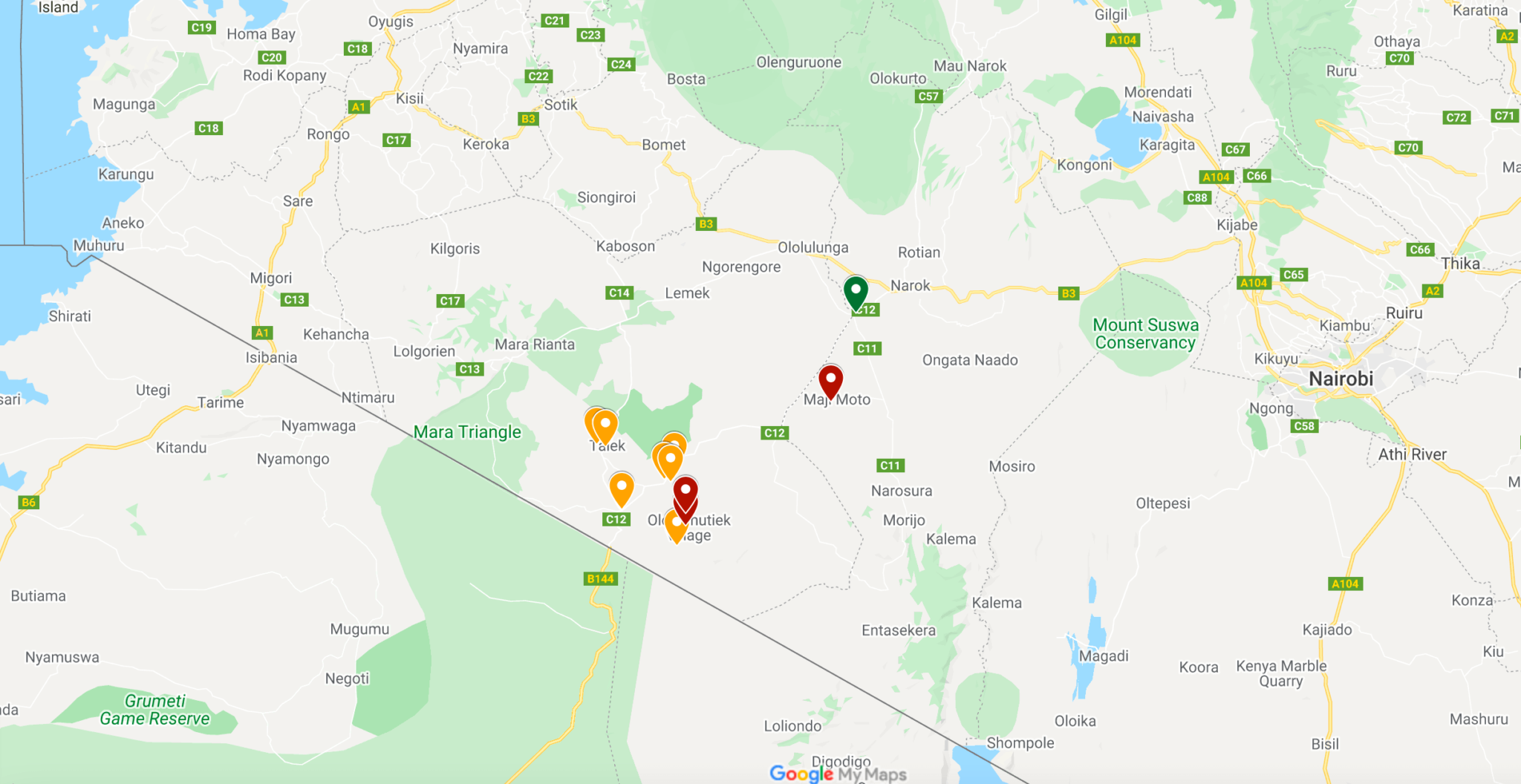 Best camps in the Maasai Mara for less than 20USD
Unfortunately, Osim Country Lodge is the only available place for less than 20USD.
Located just 17 kilometers after Narok, this is the cheapest campsite in the Maasai Mara and the reason is that it is a bit far from the main gates to the park, around 70 kilometers but, given the poor condition of the road, it takes 2 hours to reach them.
Still, the location is beautiful and, if you book a safari with them, the game drive will include transportation to the park, no problem.
Moreover, this lodge has all the comforts that some budget campsites in the Maasai Mara would not be able to offer you, as it also offers real beds in real rooms, with a private bathroom, hot shower, and a restaurant, of course.
The best: Price, comfort
Not good if: You care about location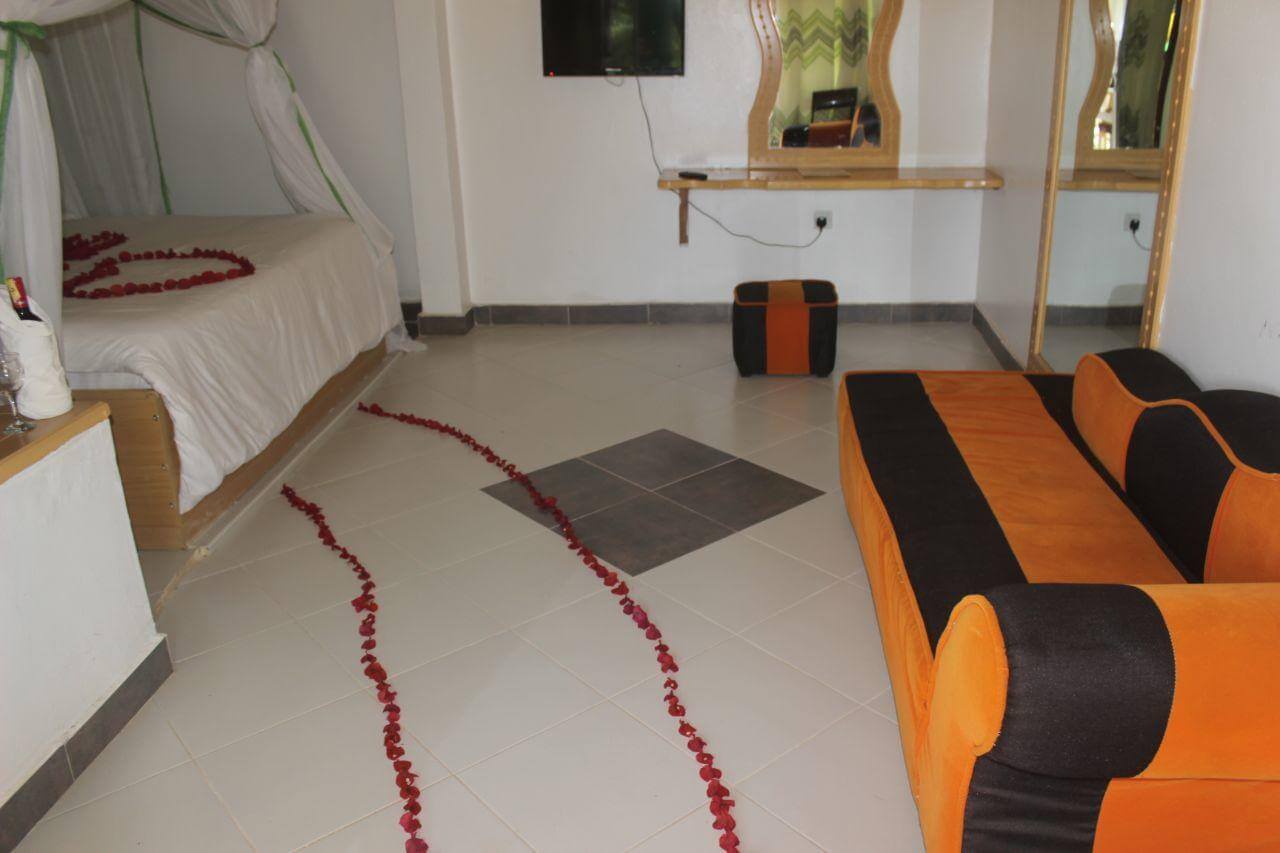 Best Maasai Mara campsites between 30USD and 70USD
A budget-friendly camp that is 5-minutes away from Talek Gate.
The owner and staff are nice and helpful. They can help you organize a Safari tour if you want one.
Aside from their already setup tent, you can also pitch up your own tent for just $10. Half board is $15 and full board which includes packed lunch if you like is $20.
If you want to spend the day just relaxing in the camp you can hang in a hammock or enjoy the sun at their swimming pool.
The good: Price, backpacking-friendly
Not good if: You are looking for something less simple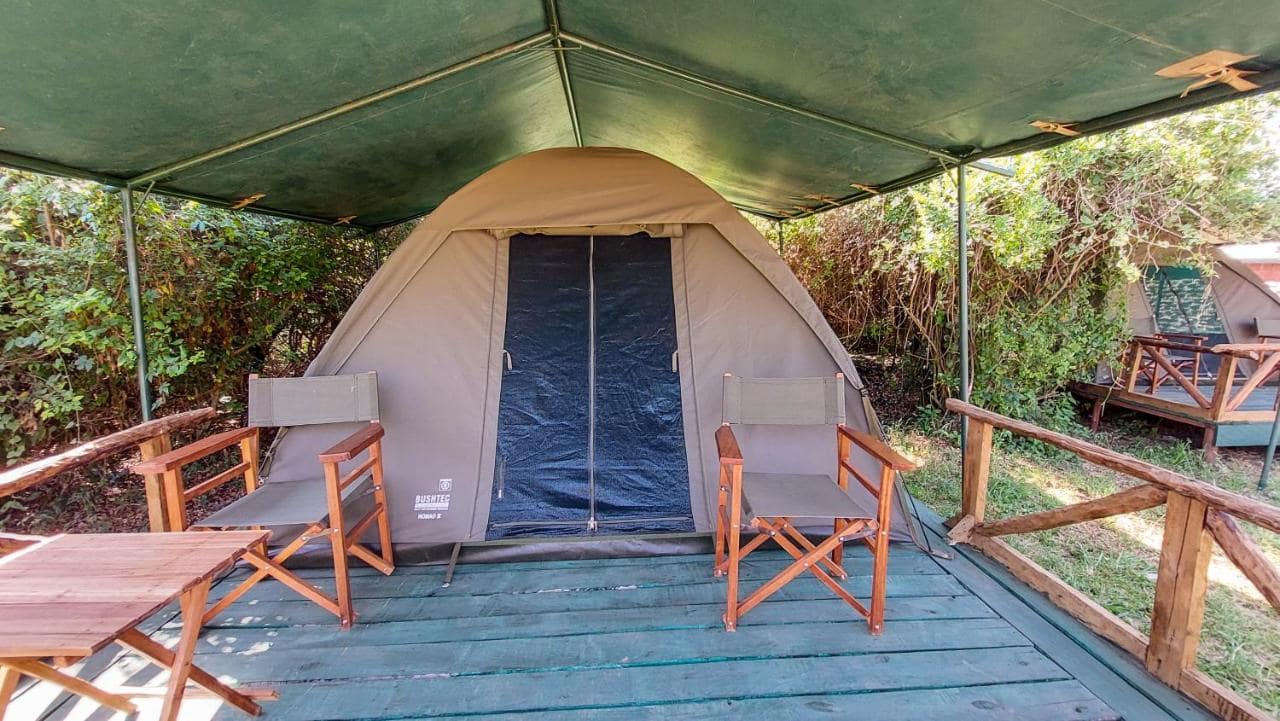 With super awesome tents, Aruba Campsite is another relatively cheap option which might be ideal for families, as it offers very large tents.
A great hanging out area and serving delicious food compared to other Maasai Mara camping sites, Aruba is also very close to Talek, a famous Maasai village where you can go to see the daily life of the Maasai people.
The best: Large tents, location
Not good if: Some people complain about the mattresses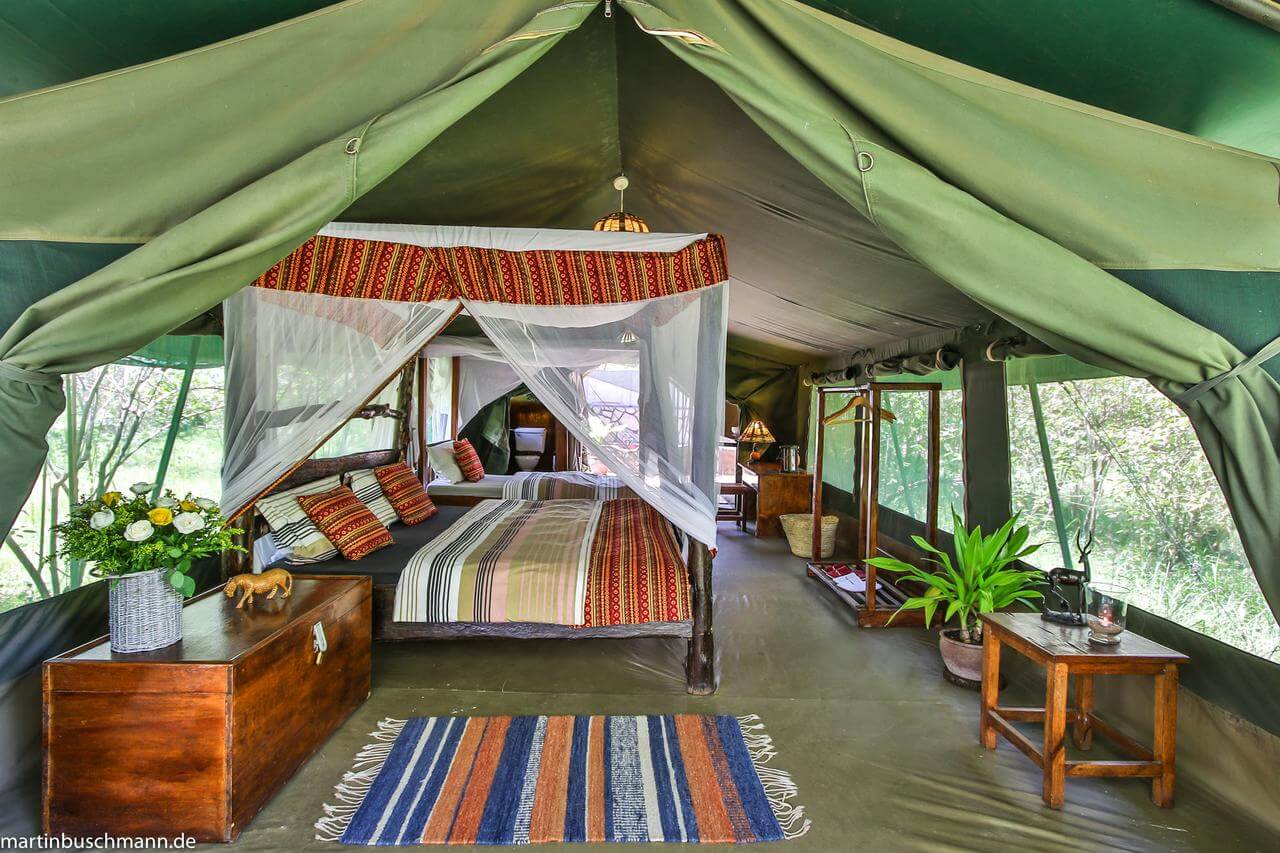 If you are looking for a different experience, this is the house of a local Maasai, so it is basically a homestay.
Here, you will have the comfort of a real room and, despite not being a campsite, the house is kind of located in the middle of nowhere so, at night, you may also be able to hear some animals in action.
Moreover, the owner is a very kind man and the location is good, close to Sekenani.
The good: Maasai culture, the comfort of a house
Not good if: You prefer to stay in a camp to experience the wilderness during the night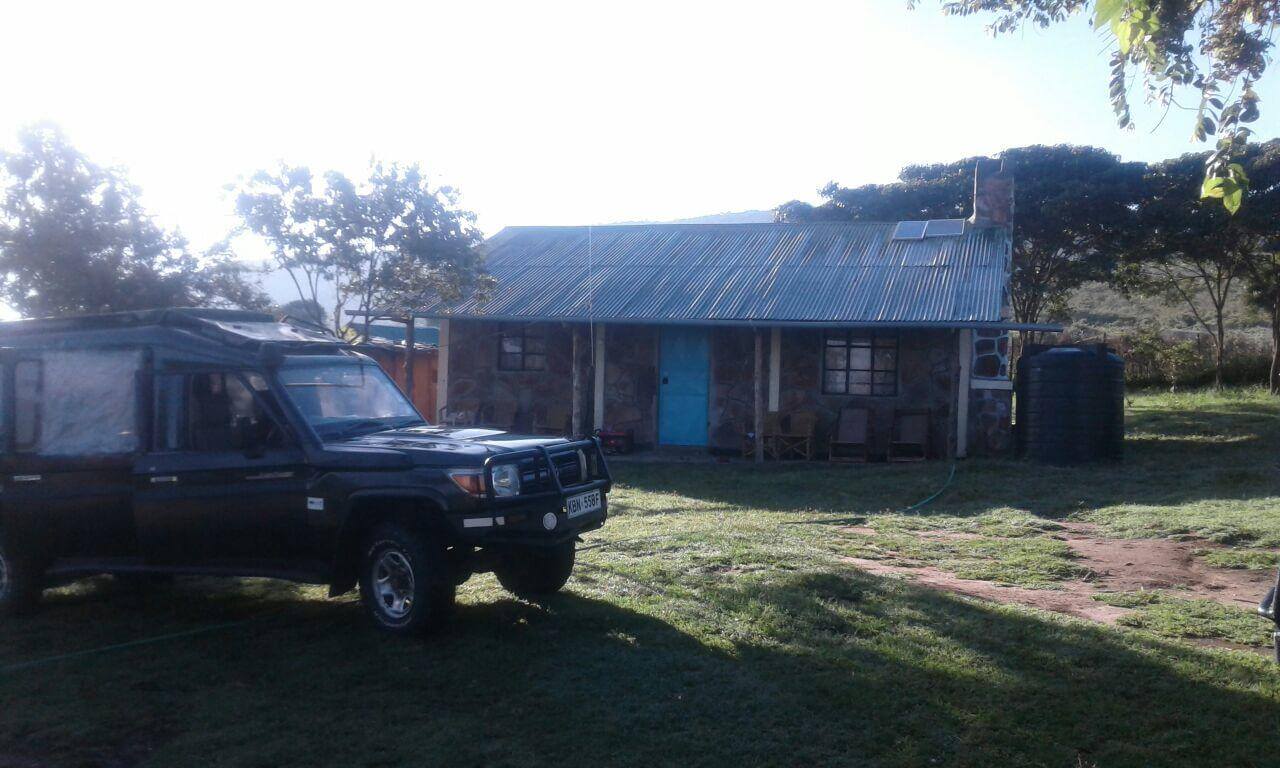 Crocodile Camp is the top-rated tented camp in the Maasai Mara among the most budget options.
With incredible views of the park itself, where you can even see animal activity from your tent, Crocodile Camp brags about having the most comfortable tents at the best price.
Besides, people claim that it serves some of the best food in the park, sometimes serving real African dishes, which many other camps don't, as Western food tends to be the preferred choice for most travelers.
The staff are amazing as well and the location very good, next to the village of Talek.
The good: Best quality at the best price
Not good if: You are looking for top quality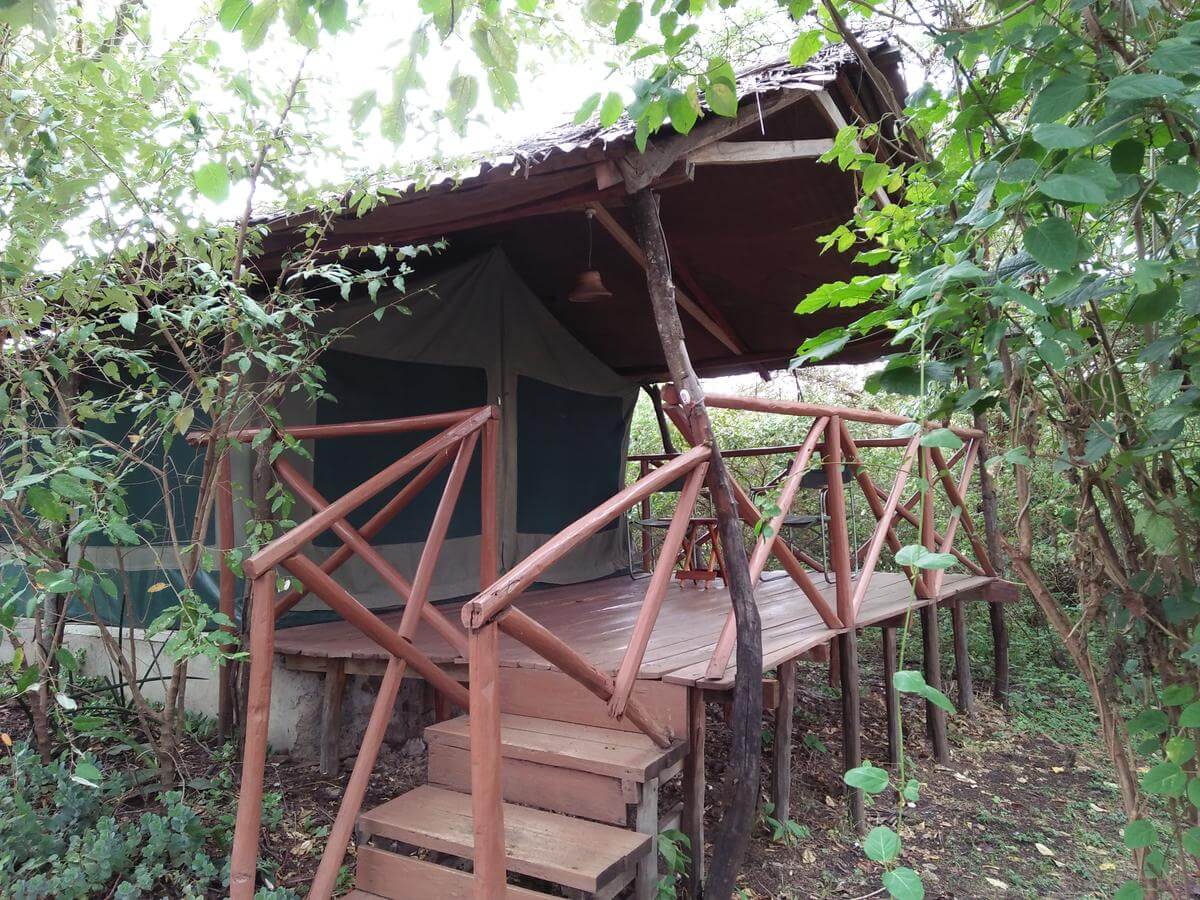 Remember to get travel insurance for Maasai Mara
I strongly recommend IATI Insurance as it has COVID-19 coverage + 5% discount
5% discount if purchasing via this link
Very close to Sekenani, Semadep is another good budget option, even though its tents and rooms are simpler than other campsites with similar prices.
In my most honest opinion, I think you should stay here only if the other campsites within the same price range are booked, which is quite likely unless you book well in advance.
However, don't panic. Semadep is quite all right and it is located in Sekenani, the main gate to park.
The good: Location
Not good if: You are a bit picky about quality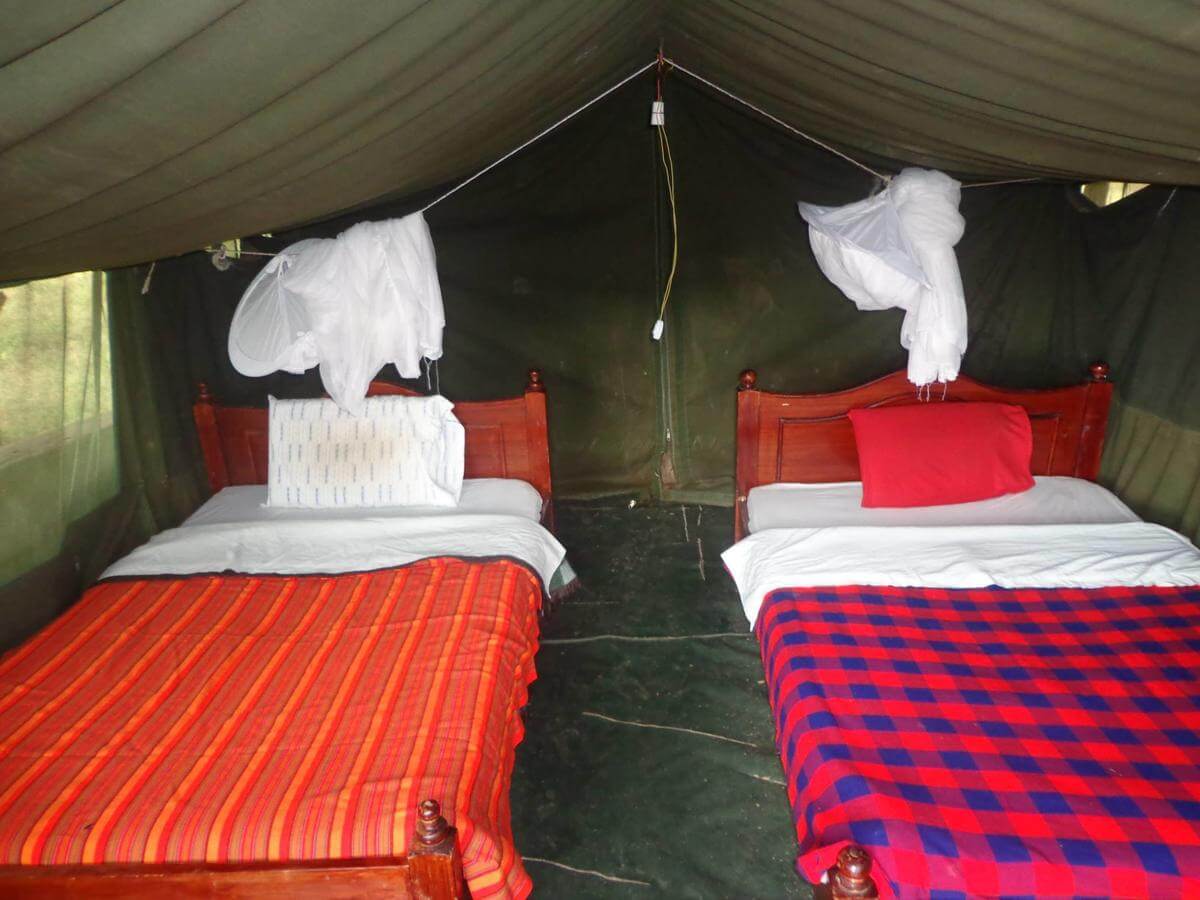 This is not really a campsite but a budget guest house from a lovely local woman named Kelley, so it is the ideal place for those looking for the comfort of a real bed, rather than a tent, besides experiencing the Maasai Mara culture a bit closer.
Mama Safi is really close to Sekenani gate, has a kitchen, a BBQ place and, every night, they set a fire camp.
Overall, given the overall prices in Maasai Mara, this is a great place.
The best: Comfort, kitchen, location, Maasai culture
Not good if: You prefer to stay in a camp to experience the wilderness during the night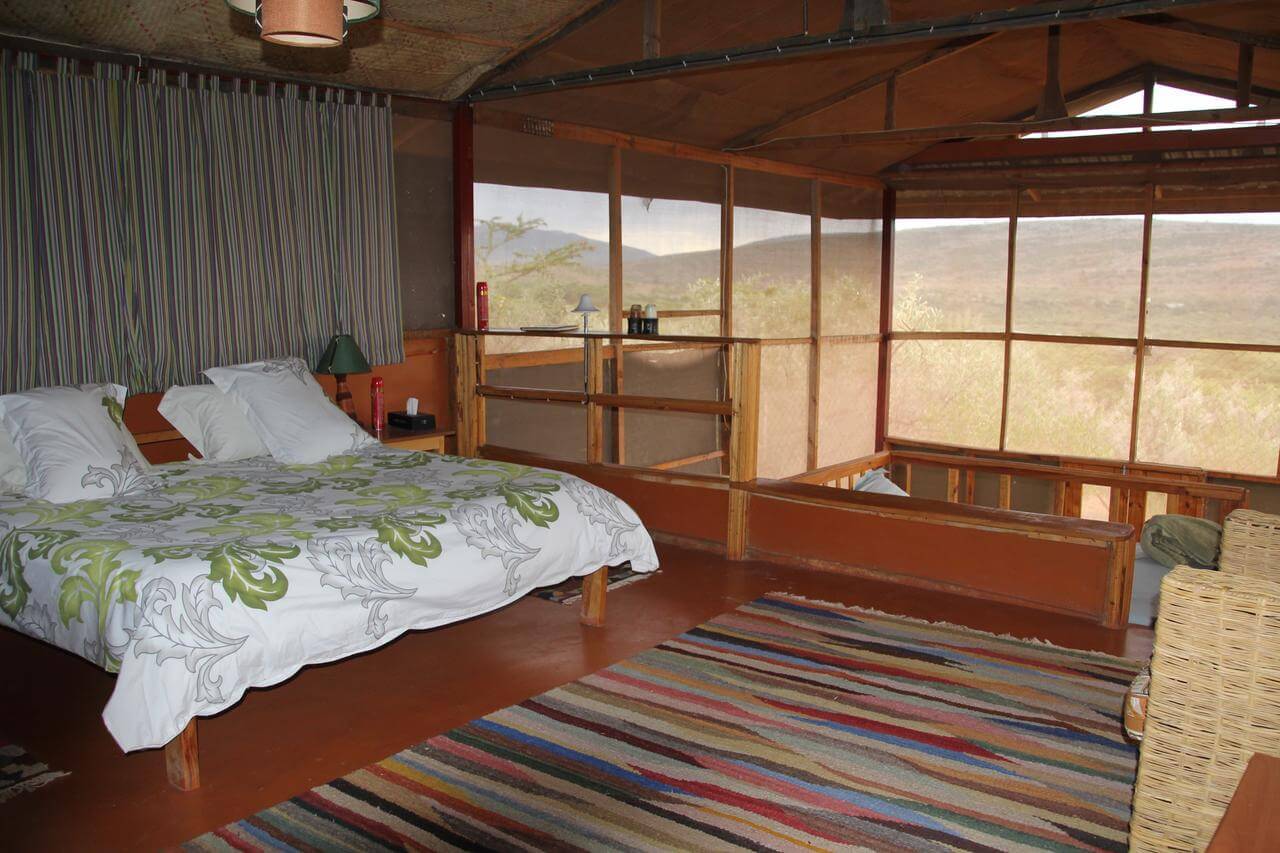 A real safari campsite, Enchoro Wildlife Camp is located next to Ololaimutiek Gate, very close to a lake which they like to call a beach.
The tents of this campsite are, definitely, more comfortable than other, cheaper, options but some travelers claim that the facilities are getting a little bit old. However, if you are not very picky, the place is great because it is surrounded by beautiful nature and the tents have a private bathroom.
The best: Comfy tents, beautiful surrounding
Not good if: You are a bit picky about quality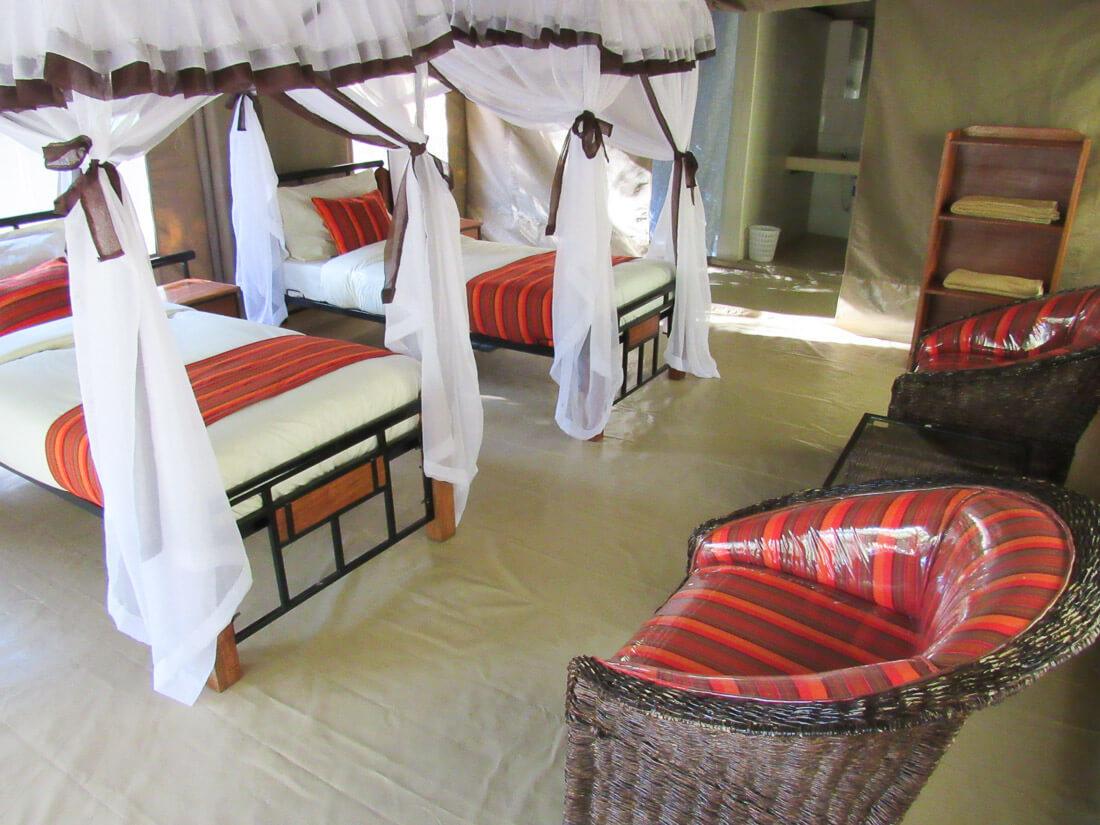 Best budget Maasai Mara tented camps between 90USD and 130USD
Among the budget options, Fisi camp is one of the most expensive, and for good reason.
With some of the best reviews on Booking.com, this campsite is super well maintained, offering tents with very warm beds, besides excellent views of the Maasai Mara plain and the most amazing staff ever.
It is located in Ololaimutiek, just 5 minutes' walk from the gate to the park.
The best: Super comfort, location, amazing staff
Not good if: Price is a real issue for you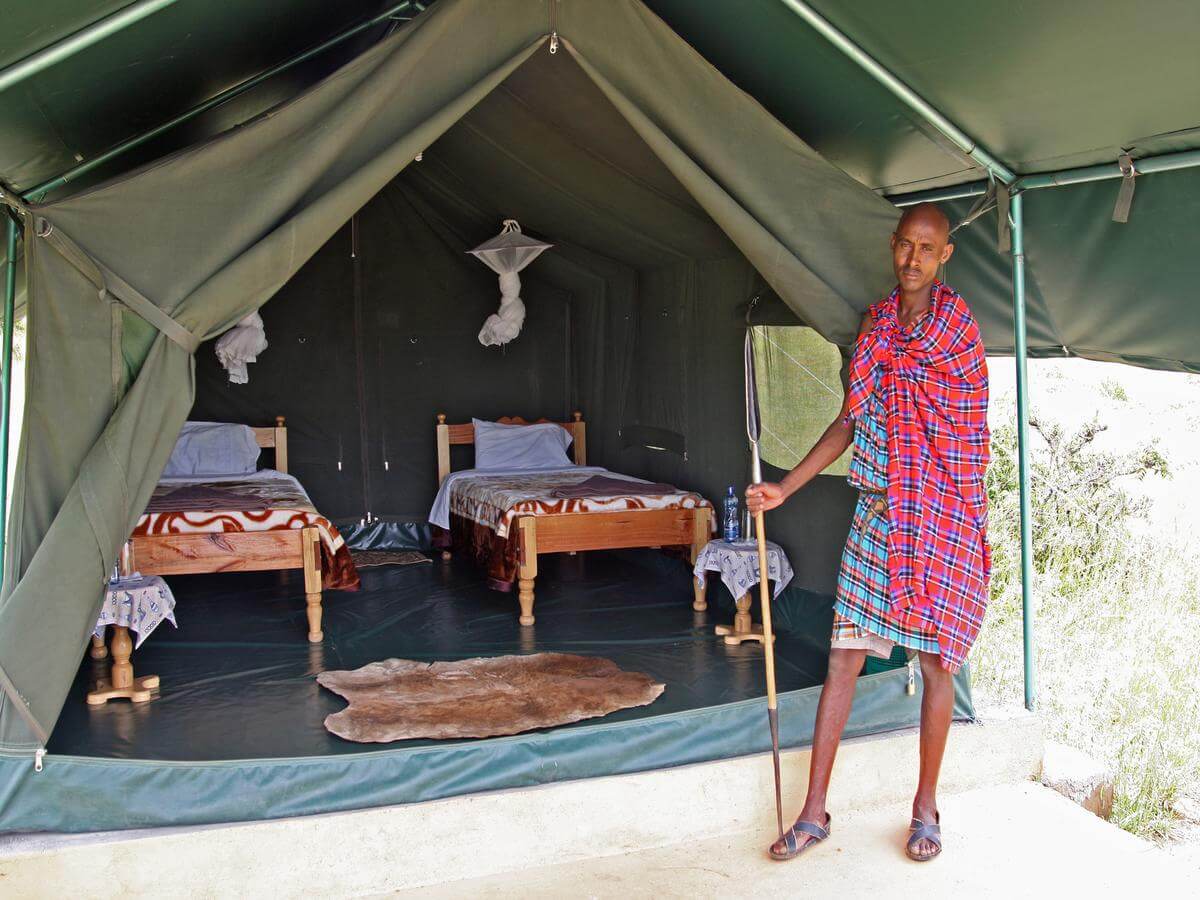 Another super well-rated campsite, Maji Moto has simple but super comfortable facilities, like nowhere else in the area.
The staff are real tribal Maasai people and they can even offer you goat blood to drink.
Everything is super well-maintained and works optimally. A great place for families and couples.
However, it is a bit far from the main gates, which means that you will have to wake up extra early to go on a safari but, if this is not an issue for you, you will be all right.
The good: Facilities, the staff
Not good if: You care about location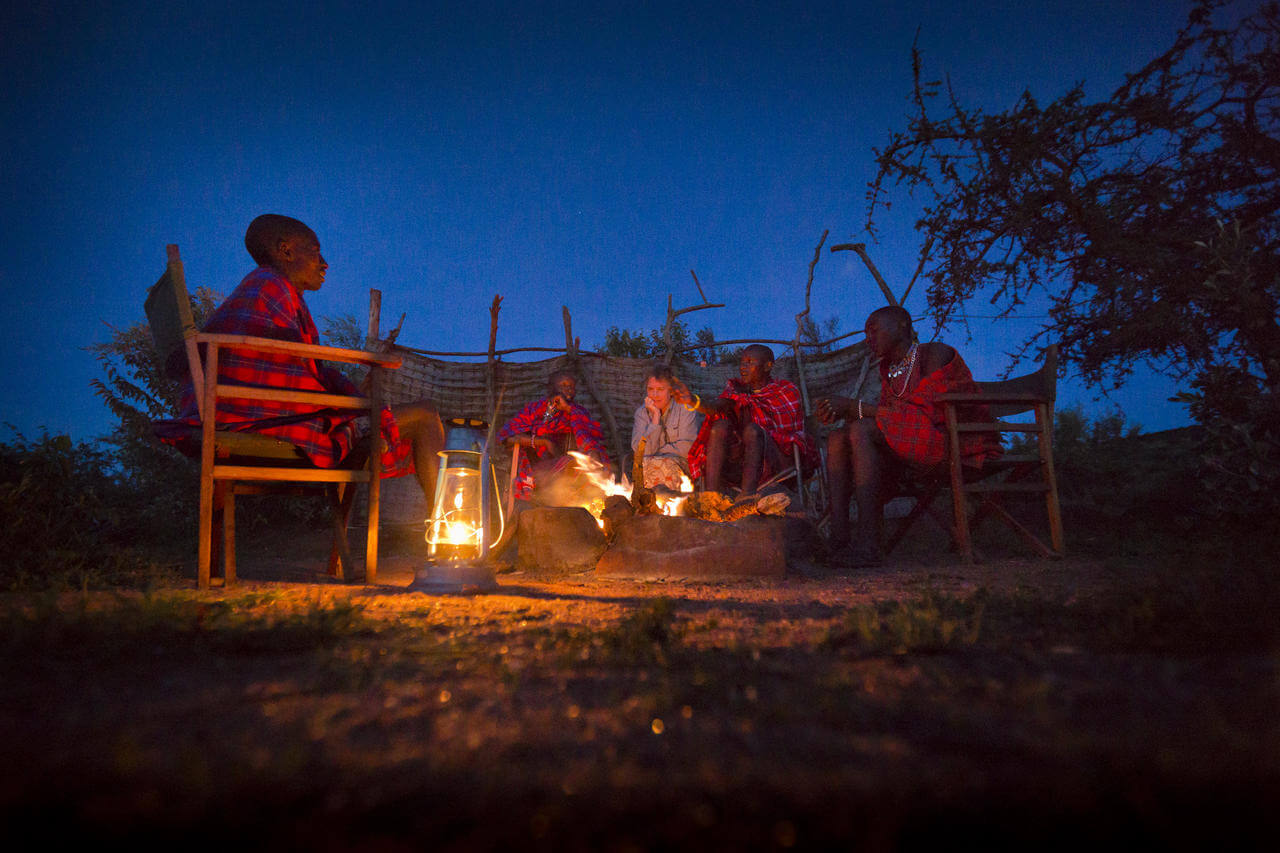 Jambo lodge is right in the area between budget and mid-range, but its quality is closer to luxury than anything else.
With beautiful wooden lodges, everything is just really neat, including the super cozy rooms and comfy beds.
Everybody claims that Jambo Lodge is an exceptional campsite and a must-try experience when you visit the Maasai Mara.
The good: Everything
No good if: Price is an issue for you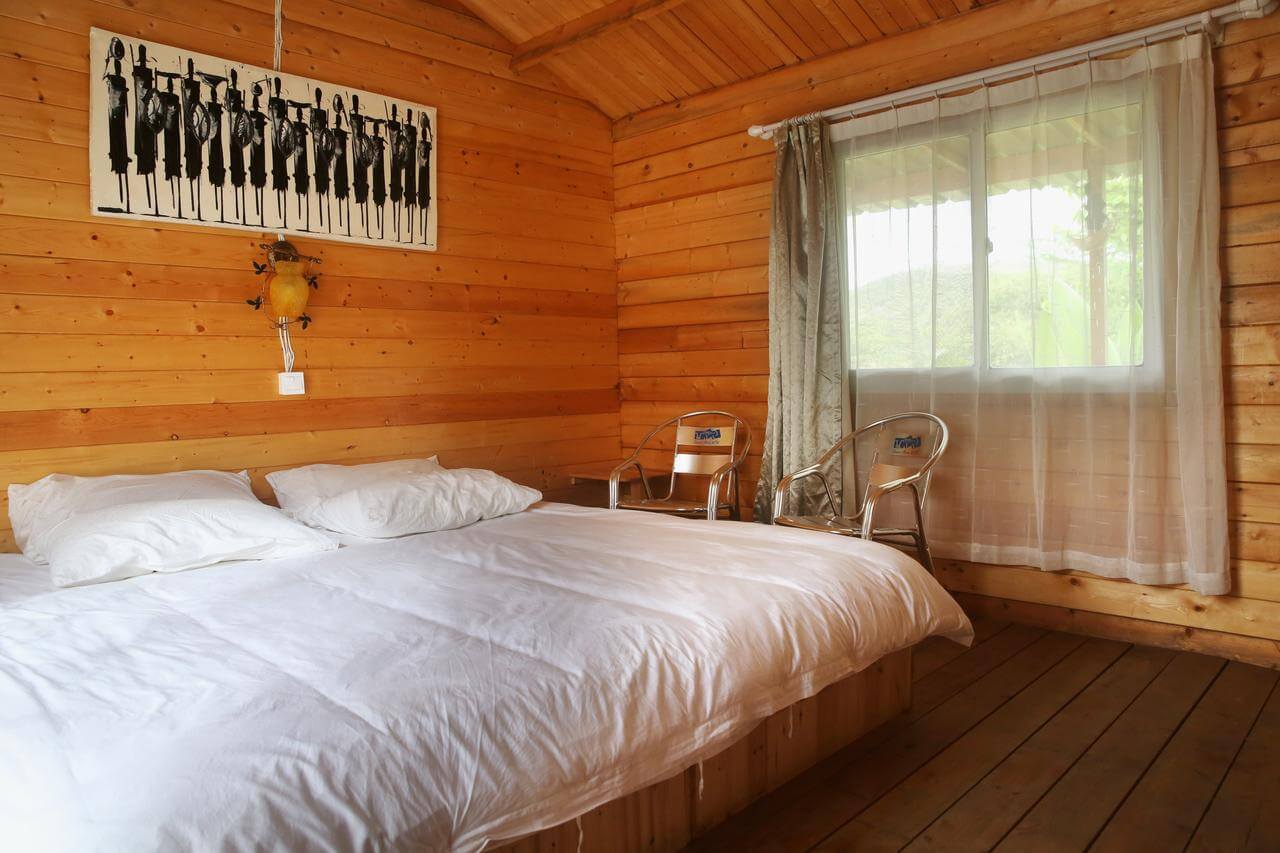 This was my list of the cheapest tented camps in the Maasai Mara. If you have any other recommendation, kindly share it in the comments section!