Serbia is an Eastern European country and the heartland of former Yugoslavia.
On the other hand, Kosovo is a partially recognized country that got its independence from Serbia in 2008.
In Serbia, they are Serbian Christian Orthodox, while in Kosovo, they are Albanian Muslims.
This big cultural difference is the reason for many years of conflict between the two countries or territories.
Unfortunately, I have never been to Serbia, but I traveled around Kosovo extensively.
Read my Kosovo travel guide to understand more.
need to know for traveling in Serbia & Kosovo
Quick facts
Capital: Belgrade in Serbia, Pristina in Kosovo
Population: Serbia has 6.7 million (107th), while Kosovo has 1.9 million (152nd).
Language: Serbian in Serbia, Albanian in Kosovo
Area: 88,499km² (111th largest country). Kosovo has 10,887km2
Visa
A free visa on arrival is available for both countries.
Getting in
Both Belgrade and Kosovo have international airports.
All land borders with neighboring countries are friendly and open, very easy to cross.
Travel Insurance
Do get proper travel insurance when you travel, like IATI Insurance
5% discount if booking here:
Best time to visit
Summer is the high season, but it can get hot and busy.
Spring and autumn should be the best time.
Winter can be cold, but it's totally OK to visit if you only visit cities.
Money
The official currency is the Serbian Dinar.
1 USD = 100 RSD
In Kosovo, they use Euros (€)
Budget: starting at $40 a day for budget backpackers
---
Can you cross from Serbia to Kosovo and vice-versa?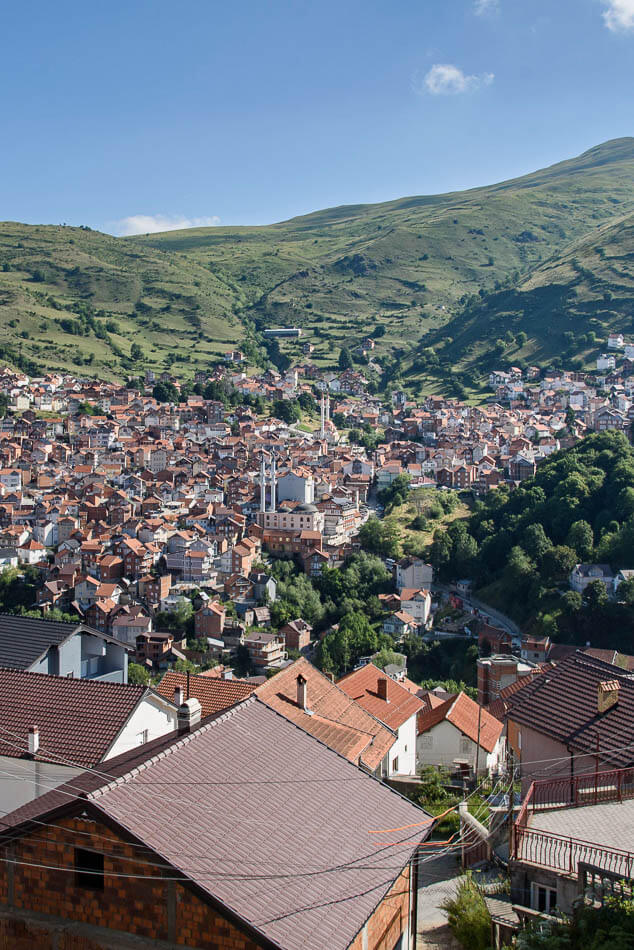 According to Serbia, Kosovo is Serbia, so you can easily cross from Serbia into Kosovo and come back to Serbia afterwards.
However, if you entered Kosovo from Albania or North Macedonia for example, you wouldn't be able to enter Serbia because according to Serbia, you'd have entered their country illegally.
---
Top experiences in Kosovo
Visiting the most low-key capital in Europe, Pristina
Years of war and conflict have left an impoverished country with little money to invest in monuments and make things pretty.
Understanding the Serbs by visiting a Serbian village
Serbs have been living in Kosovo for generations, and they are also part of the unfortunate recent history.
The Ottoman architecture
The Turks ruled over Kosovo for 500 years, leaving behind a very tangible cultural heritage, like in Prizren or Djakova
The barely visited region of Dragash
Here we had the best local experience in the entire Balkan Peninsula, people who would randomly invite us to their house to have tea, like in Pakistan.
tips for Kosovo
Accommodation
There's a wide range of accommodation everywhere, which you can easily book online
Day trips
There are so many day trips, activities and excursions which you can do from either Prizren or Pristina
Transportation
The best way to move around is by car, but you can easily find transportation linking most towns and cities.
---
ALL MY ARTICLES ON KOSOVO