The 28 best books on Central Asia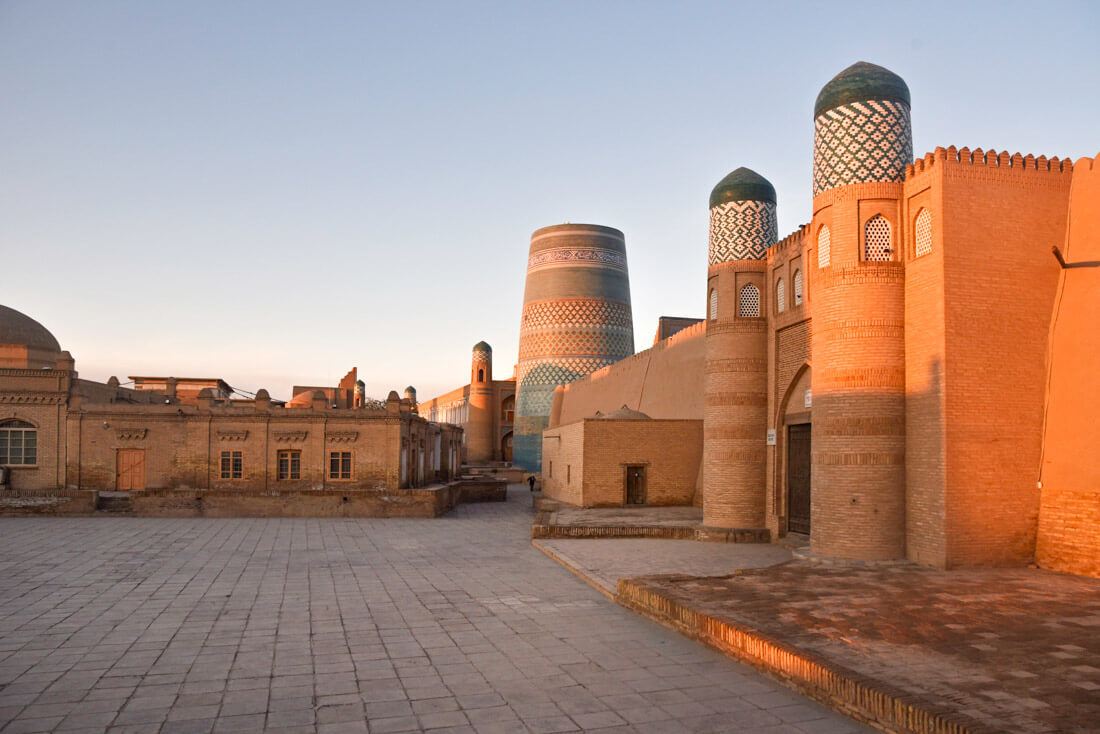 From being the heart of the Silk Road to being part of the Soviet Union and home to some of the craziest modern dictators in the continent, Central Asia is an intriguing, unknown destination, full of secrets and a fascinating history.
It is a region, however, filled with complexity, not only historically but also ethnically, and, in order to understand all this intricacy and get the most out of your trip, I strongly recommend you read 1 or 2 books about the region.
In this article, I wanted to show you the best books on Central Asia and each one of the Stans.
For a general overview of the region, don't forget to read my travel guide to Central Asia
Travel insurance for Central Asia
IATI Insurance is the perfect one for the region: adventure activities + COVID + 5% discount
Get your 5% discount if purchasing via this link
Don't forget to get a Kindle, so you don't have to carry all these books for your trip
CLICK HERE TO CHECK KINDLE PRICES
Best books about Central Asia and the Silk Road
Here are the best books about Central Asia as a whole region.
Best books on Central Asia politics
This is sort of a travelogue with a strong focus on politics and human rights violations in Central Asia.
Erika Flatland is a lady who has traveled solo across the 5 Central Asian republics, visiting the darkest and most offbeat places in the region, from the place where they tested nuclear bombs in Kazakhstan to the Aral Sea and she even met direct victims of the bride kidnappings that still happen in Kyrgyzstan today.
Sovietistan is an excellent introduction to understanding the political and social situation in the region from a traveling/journalism point of view. One of my favorite books on Central Asia.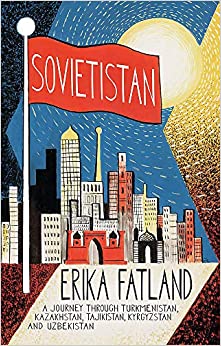 This book talks about international politics and the influence of Central Asia in the Western world.
The USA and the EU always like giving lessons and criticizing authoritarian regimes from around the world, but have you ever wondered why they have never said a word about Central Asia?
The truth is that the Western Governments have been involved in plenty of dirty businesses with Central Asian leaders, ranging from money laundering to bribery, and Alexander Cooley gives all the reasons and proof of that.
Probably the most interesting book on Central Asian politics.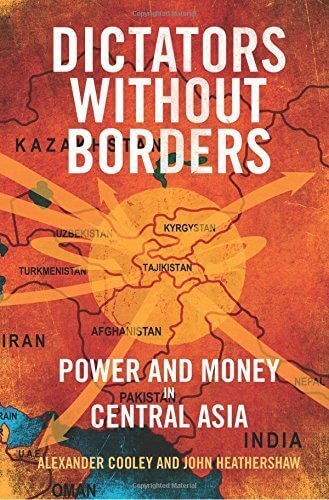 As you may know, Central Asia is a very complicated, yet extremely rich and diverse region.
In this great book about Central Asia, Hiro takes us through each one of the Central Asian Republics (as well as Turkey and Iran) and unveils invaluable information about the culture, people, politics, and their international context.
Best travelogues about Central Asia
Women will love this book because it is about a solo female traveler traveling around Central Asia in the 30s, probably the first woman to ever do it on her own.
Maillart is, in fact, one of the greatest solo female travelers from the beginning of the 20th century and her book is a fantastic travelogue that will help you understand what it was like to travel in Central Asia during the Soviet Union times.
Definitely, the best book on Soviet Central Asia.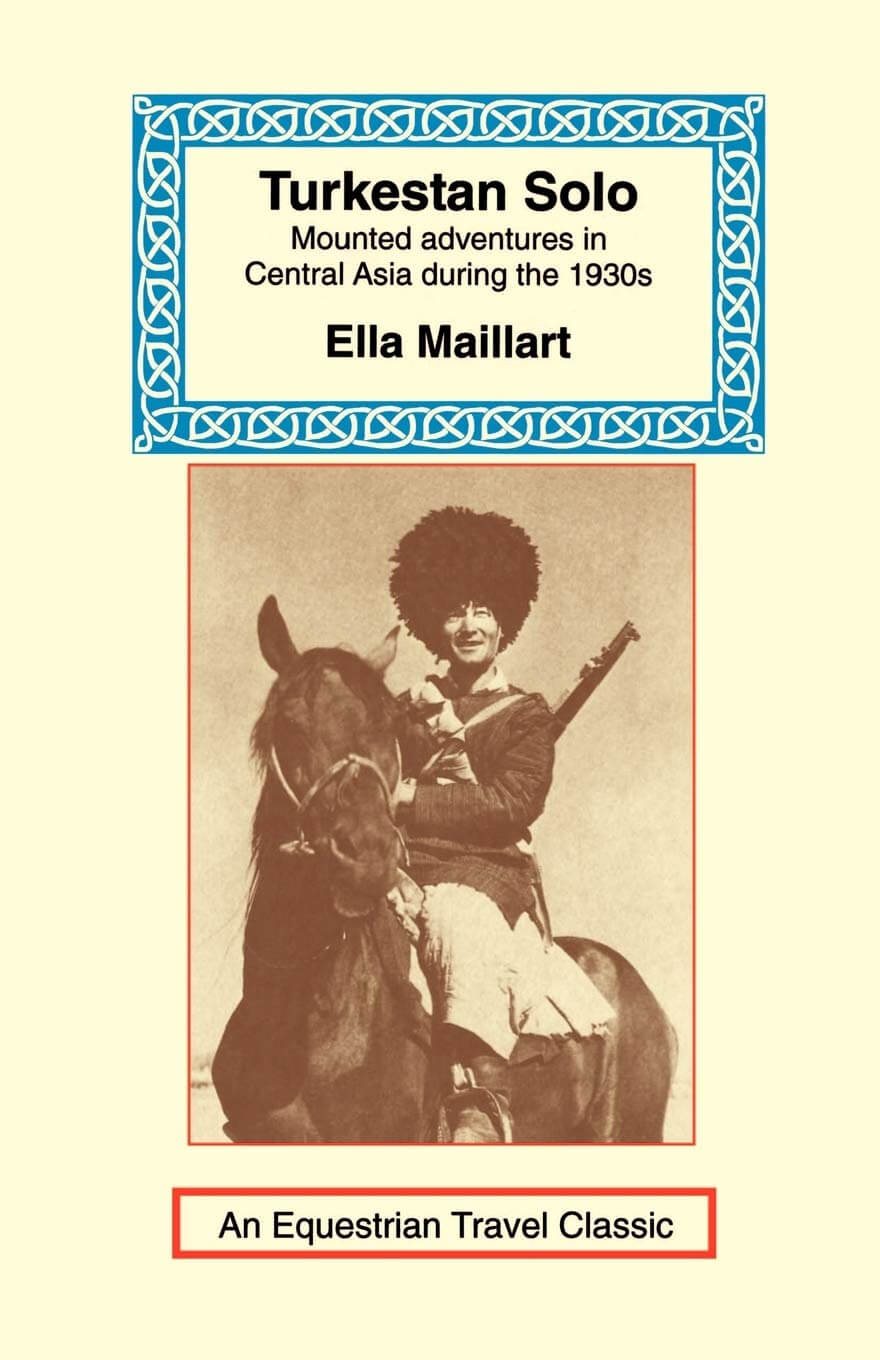 Best books on Central Asia history
The most famous book – and best book on history of Central Asia – is undoubtedly the Great Game, a kind of spy novel that narrates the secret war between Britain and the Russian Empire that took place in the most desolate places in Central Asia.
It's a complicated book to read but it is, perhaps, the most insightful about the region's history.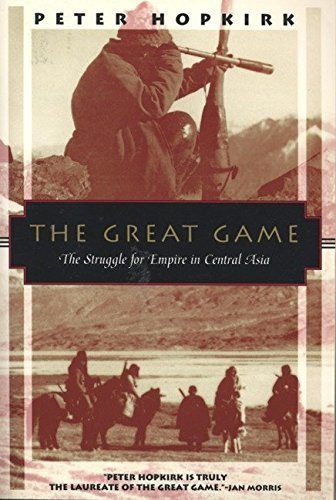 If you are interested in knowing how the Silk Road cultural exchange influenced religion worldwide, this book explains how the different Eurasian countries adopted a certain religion based on those exchanges and how they relate to each other.
If you really want to read an actual book about Central Asian history, from prehistory to present, this is an easy read and an amazing introduction to the region, in which Peter Golden explains the important roles that Central Asia, and the Silk Road had in shaping and influencing cultures across its borders.
From describing the caravan routes that linked east and west to the Mongol Empire, the invention of gunpowder (which allowed sedentary empires to defeat the horse-based nomads), the secret war between Britain and Russia and today's political turmoil, this is the most complete history book about Central Asia.
Best travel books on Central Asia
You probably already know about this one but the Lonely Planet is the best travel book to Central Asia, the only one in fact.
If you are planning to travel to several countries in the region and don't want to buy one book for each country, perhaps you should get this one.
The only downside I see is that, since they try to squeeze 5 countries in one single book, the level of detail and information is limited.
Central Asia is a complex country where, besides Russian, several languages are spoken and, from ordering the classic dishes to the local greetings, this book teaches you the most useful sentences in each one of the Central Asian languages.
Best books about Kazakhstan
Don't forget to get a Kindle, so you don't have to carry all these books for your trip
CLICK HERE TO CHECK KINDLE PRICES
Joanna Lillis is the most knowleadgable foreign journalist in Kazakhstan, where she was based for 13 years, and her book explains the history of Kazakhstan, from its independence in 1991 to 2018 with the abdication of Nursultan.
She traveled all across the country and the book not only focuses on the dark political stuff Kazakhstan is infamous for but also tells the stories of ordinary, beautiful Kazakh people, making it the most complete book about Kazakhstan.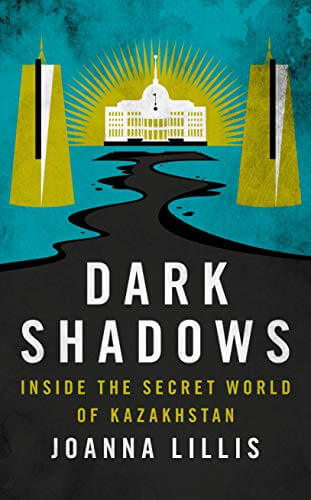 This book tells us the story of the forced displacement that millions of Kazakh nomads suffered during Stalin's regime, and the author Shayakhmetov is a survivor who describes the struggles that he and his family had to go through, as well as teaching us everything about the nomadic culture in Kazakhstan.
This is just a personal guess but maybe this is the reason why today, there aren't many nomads left in Kazakhstan, unlike in Kyrgyzstan.
This is one of the most insightful books about Kazakhstan and some people claim one of the very best books on Central Asia as well.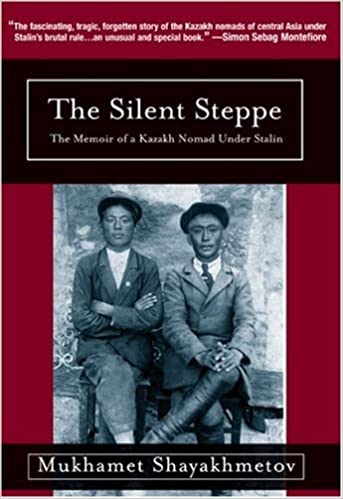 Keith Rosten is an American lecturer who moved to Kazakhstan right after it achieved independence and his book describes all the difficulties Kazakhstan went through when trying to build the country from scratch.
He tends to explain things in a humorous way, and telling facts like the struggle Kazakh people had to go through when switching from the Soviet ruble to the new local currency.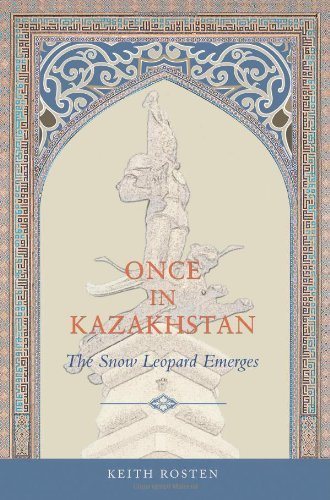 This is the best-selling book about Kazakhstan.
A very well-written book in the form of a travelogue, Christopher Robbins tells us his travels across Kazakhstan, unveiling secrets unknown to the Western world such as that apples & trousers actually come from Kazakhstan.
It's a great book but the author has been heavily criticized because he whitewashes the former President and dictator Nursultan.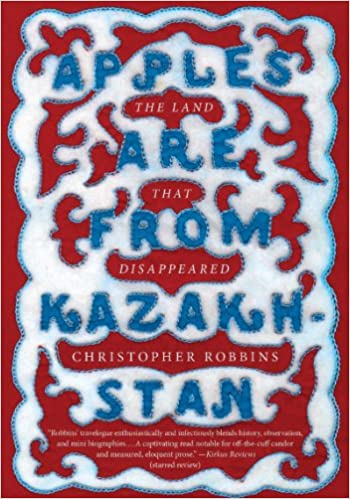 Recently updated, Bradt has the most insightful travel books to Central Asia and this one from Kazakhstan talks about pretty much any corner in Kazakhstan, good for either 1 week or 2 months of travel.
I absolutely love Bradt, always so insightful and full of practical information.
Rather than a guidebook, Culture Smart! is a series of books that teaches Westerners the traditions, customs and social values of a certain country and culture, in this case, Kazakhstan.
Based on the historical facts that say that Kazakhs are a traditionally nomadic society, who descend from the Turks and the Mongols, and then belonged to the Russian Empire and the Soviet Union, this book gives you invaluable cultural facts and tips on how to behave when you travel in Kazakhstan.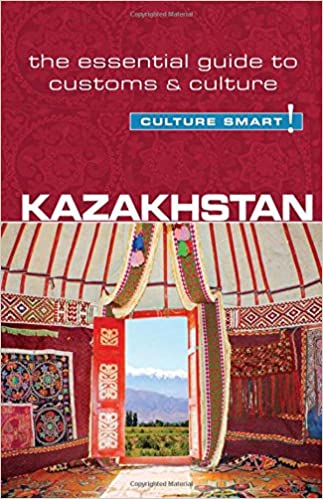 Best books about Uzbekistan
Travel insurance for Central Asia
IATI Insurance is the perfect one for the region: adventure activities + COVID + 5% discount
Get your 5% discount if purchasing via this link
Chris Alexander lived in the city of Khiva for several years, immersing himself deeply in the culture and traditions of Uzbekistan, and he was just amazed by the uniqueness I have always highlighted in my articles, which is how the hijab and vodka coexist in a way that foreigners find difficult to understand.
He traveled in Uzbekistan extensively and opened his own carpet workshop in Khiva.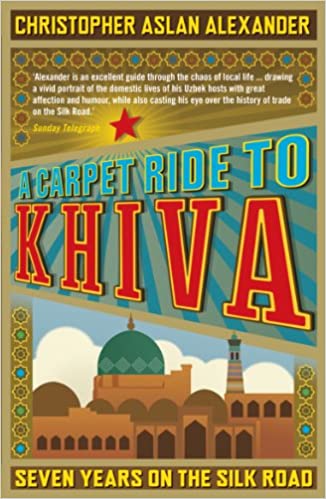 Craig Murray is the former British Ambassador in Uzbekistan and his book tells about all the human rights abuses during the regime of the previous president Islam Karimov, who ruled the country from its independence until 2016.
Horrifying stories and a great book to understand Uzbekistan's dark (and very recent) past.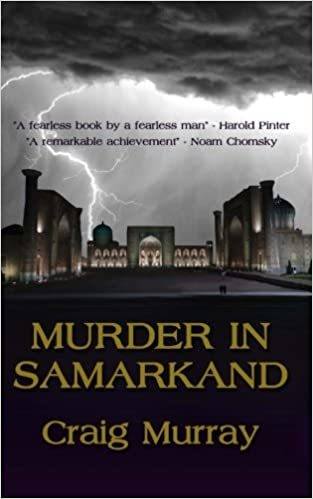 With the increase of Uzbekistan's popularity, Bradt has released a new edition and, as always, it is full of insights and a great introduction to the country.
Like in the Kazakhstan book, in this edition of Culture Smart! you will learn everything you need to know about the cultural etiquette in Uzbekistan, with a special focus on food (supposedly, the best cuisine in Central Asia), as well as plenty of cultural facts and curiosities.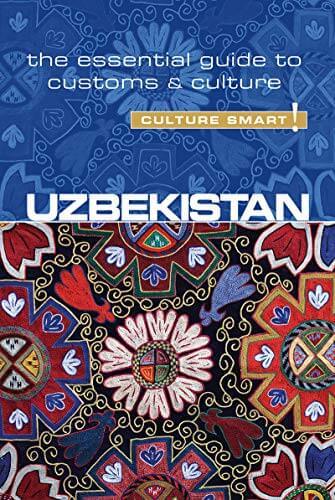 Best books about Turkmenistan
The only actual travelogue about Turkmenistan, not beautifully written, but John Kropf lived in Turkmenistan for 2 years and traveled pretty much all over the country, so in the book he reveals the most unexplored places, as well as giving insights into one of the most unknown countries in the world.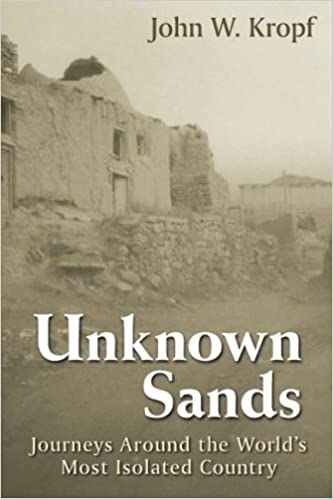 This is a graphic novel about an American who moves to Turkmenistan and, basically, narrates the story and funny tales that involve living in one of the most secretive countries in the world.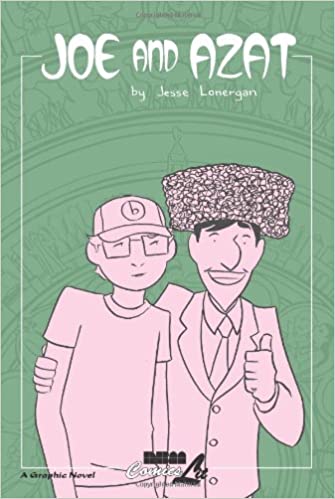 The Turkmenistan guidebook is a bit outdated, from 2006, but it is pretty much the only available travel book to Turkmenistan and, in any case, Turkmenistan hasn't really evolved as a country since pretty much its independence, which means that not much has changed since then.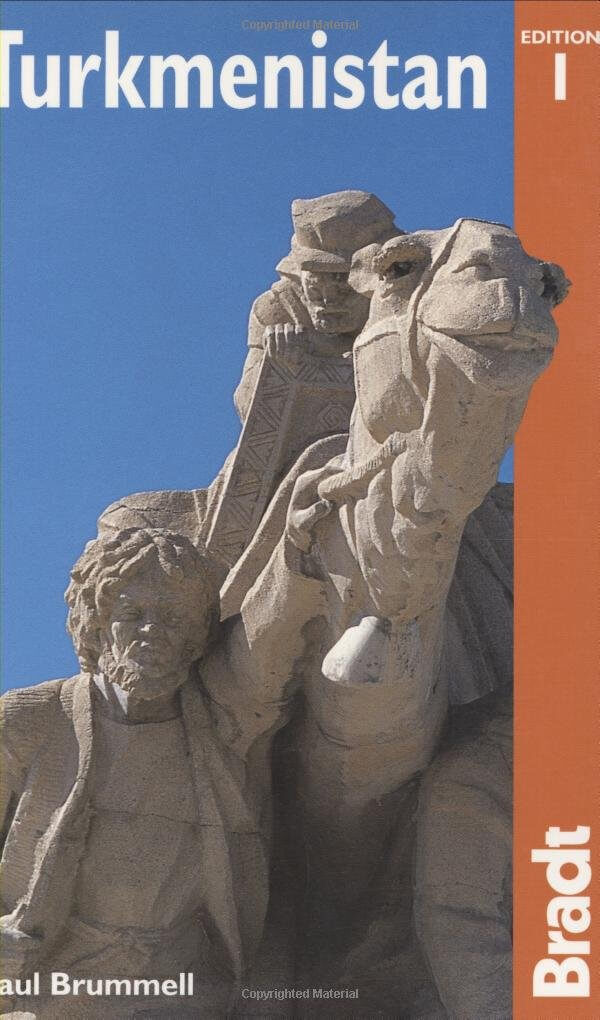 Best books about Tajikistan
This book is pretty dense and aimed at history lovers but it is the most complete book about Tajikistan and the Tajik people, which explains the process of Tajikistan from being a mere administrative region of Uzbekistan to becoming a Soviet Union Republic and the strengthening of the Tajik identity.
Remember that Tajiks are the only people from the 5 Central Asian Republics who don't speak a Turkic language, but Tajik is like Farsi.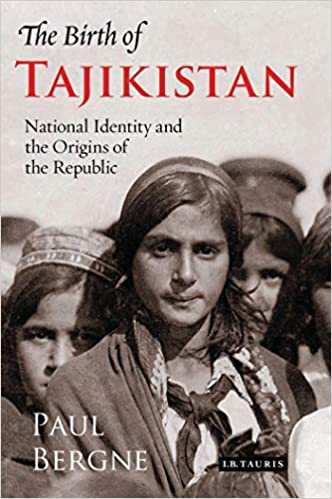 I actually met the author of this book in a café in Tbilisi, Georgia.
We were discussing something about building a website and he showed me an example of his where I could see that he was selling this particular book.
I have never seen him again but after a while, I found out that his book is a popular photo essay with some amazing photos of Tajikistan.
A great coffee table book.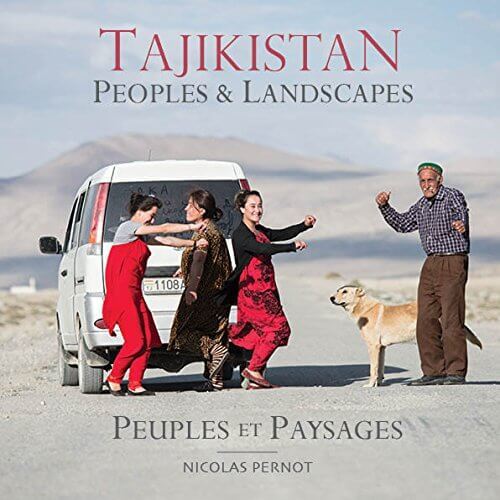 25 trekking routes covering all mountain ranges in Tajikistan and the best and only trekking guide to the country.
It also includes the Afghan Wakhan Corridor (typically accessed from Tajikistan).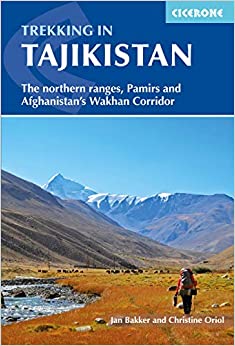 Following the previous Bradt Guidebook, this one about Tajikistan is also very insightful, full of practical information, and very up-to-date..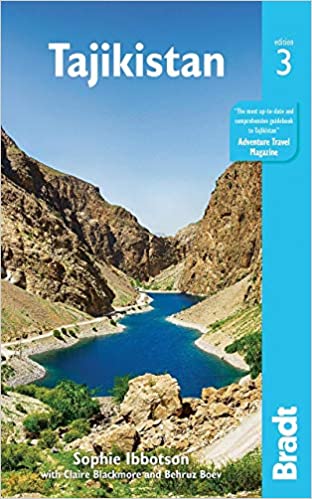 Best books about Kyrgyzstan
The book talks about Central Asia in general with a special focus on Kyrgyzstan, but also Uzbekistan.
Basically, you will learn the political history of Kyrgyzstan from 2005, with an emphasis on the different revolutions and the Andijan massacres in the Fergana Valley, the darkest days of post-Soviet Kyrgyzstan.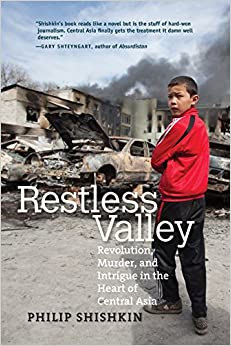 Bradt also has a great guide to Kyrgyzstan and this one, in particular, puts so much detail into all the practical information, especially transportation and accommodation.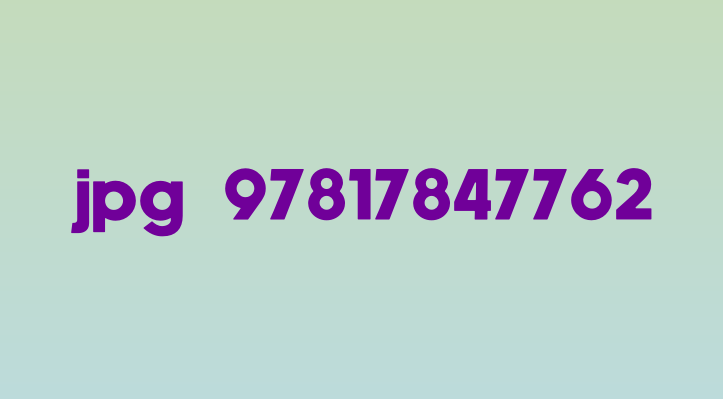 Don't forget to read all my content that will complement your books about Central Asia
Remember to check my generic guide to Central Asia
And here, you can read all my guides and articles to: