Egypt off the beaten track: My top 7 favorite places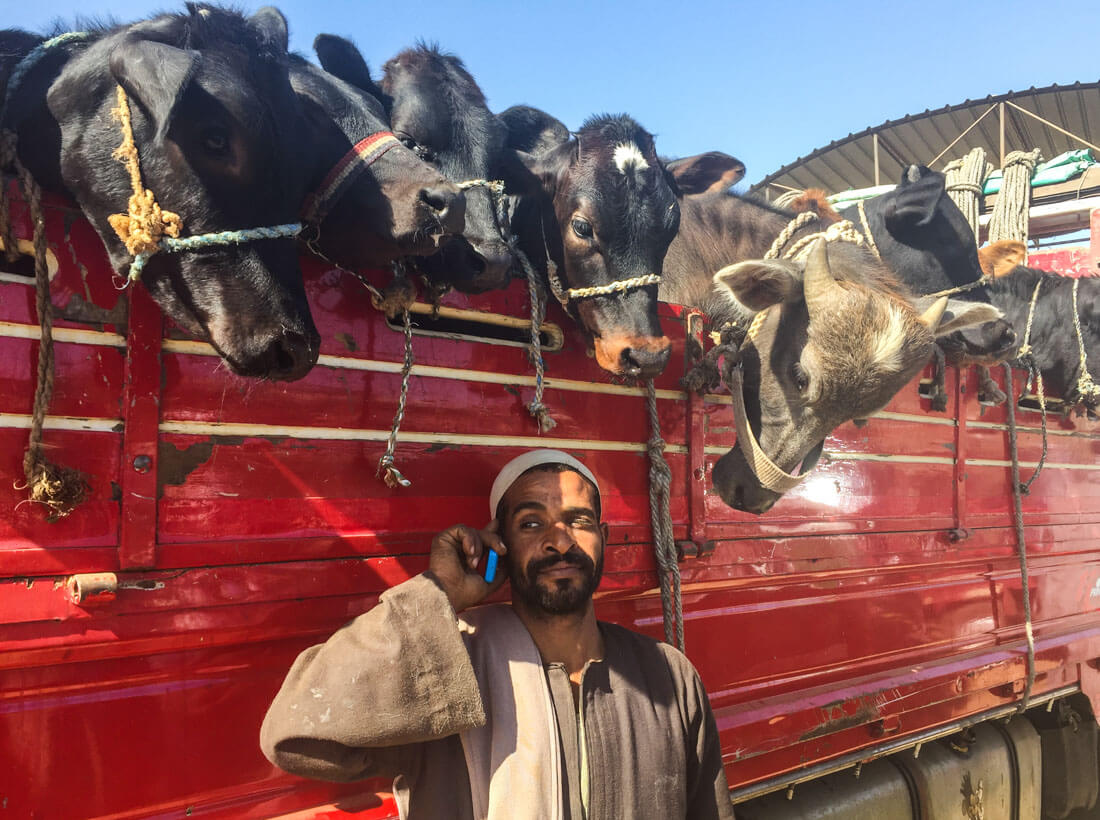 From 5,000 years ago and for the following 3,000 years, several rulers, pharaohs and empires left their footprint and built some of the most stunning and vast temples, buildings and tombs ever seen. Today, many of these constructions still remain and what once was one of the greatest civilizations has attracted travelers from all over the world, to the extent that Egypt has become one of the most visited countries on our planet.
In 2017, due to security concerns, tourism dropped to twenty percent of what it used to be. Nevertheless, twenty percent of hundreds of thousands is still a shit load of people, which means that, in Egypt, no one can escape from annoying tour groups yet.
However, as usual, most of the tourists just choose to follow the classic Ancient Egyptian route. But it turns out that this country is big, which means that there are still quite a lot of opportunities to enjoy Egypt off the beaten track.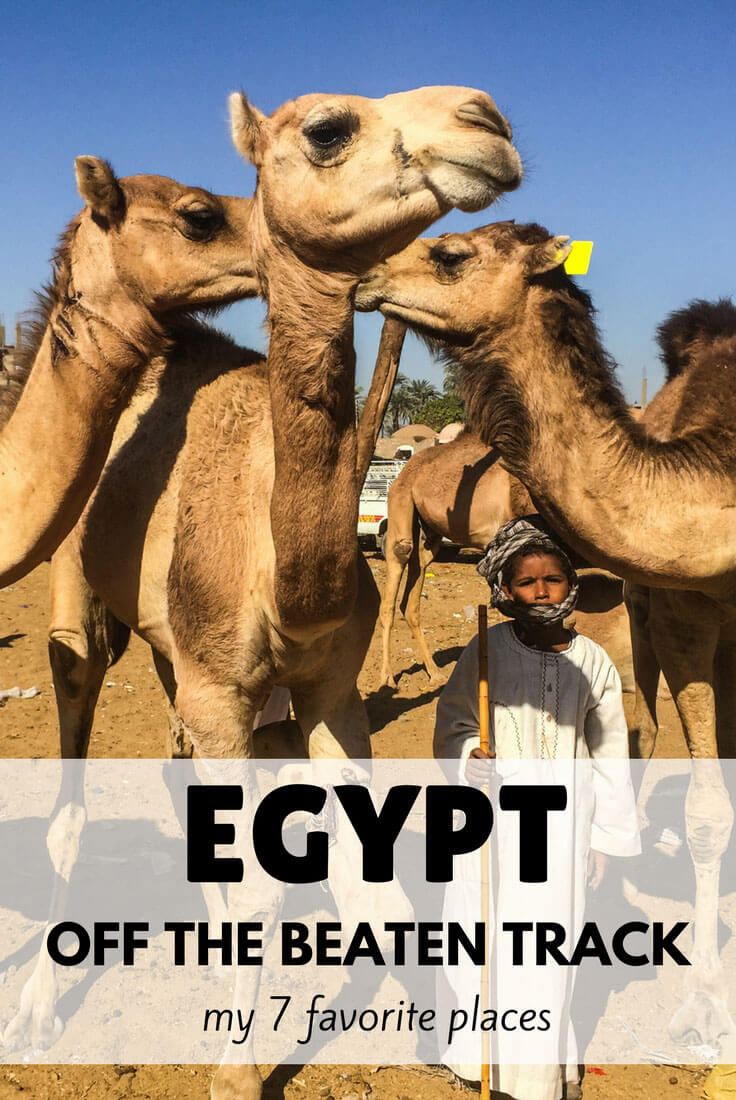 The camel market of Daraw
When you are in the camel market of Daraw, it's hard to tell who or what the actual attraction is: Is it yourself, the animals or the traders? Only in a few places in Egypt, will you feel as much like a superstar as much as in the camel market of Daraw. They call it "the camel market" but, in fact, they sell all sorts of domestic animal.
The market is very lively and thousands of buyers and traders come every week from different parts of the region. Most buyers take the animals they just bought back home but, in the market, there's also a butcher who kills the animal in front of you. He kills it, skins it, chops it and puts all the pieces together in a plastic bag. I had never seen an animal being killed before. I was freaking out and couldn't even look at it.
How to get there? Daraw is 40 kilometers from Aswan. From the main bus station in Aswan, take a micro-bus to Daraw. The market is 1.5 kilometers to the right from Daraw main road. Note that the market only runs on Tuesday and Sunday, from 6 am to 1 pm
Remember to get travel insurance for Egypt
I strongly recommend IATI Insurance as it has COVID-19 coverage + 5% discount
5% discount if purchasing via this link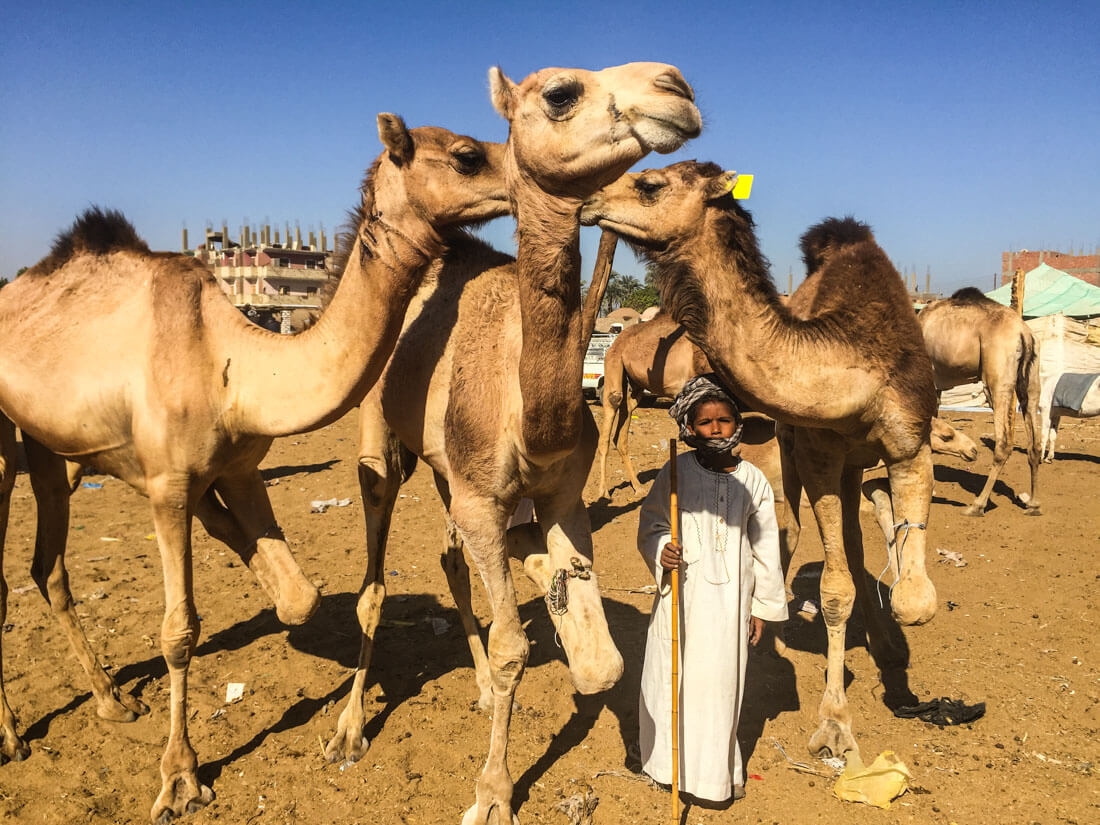 The Nubian village of Nag el-Balida
Have you ever heard about the Nubians? Nubians originated in present-day northern Sudan and southern Egypt. They are one of the most ancient civilizations in Africa and, believe it or not, they are indigenous to the Nile area and the only authentic Egyptians. But it turns out that one day, the Arabs came and Egypt became an Arab Muslim country.
Nubians have their own language, are darker and have some cultural differences from the Arabs. Today, Nubians live spread across southern Egypt and, around the city of Aswan, you can visit many of their villages. Nevertheless, many of them have become extremely touristic. Seriously, I went to one of them where there was a café called "Café Ibiza".
Forget about going to Elephantine Island, the villages around Philae Island and the village next to the Tomb of the Nobles. Why? Because they suck, as the Nubians living there ask you for money all the damn time. Instead, go to Nag el-Balida. In this village, you'll be amazed by the famous Nubian hospitality. Everybody will be inviting you to their house. But watch out, as you might get a tea overdose!
How to get there? From Aswan, take the local ferry to the other side of the Nile (2EGP). Coordinates: 24.100523 32.899082. Once on the other side of the river, the village is located 6 kilometers to the north. You can take a micro-bus for 1EGP. Coordinates: 24.154865, 32.869117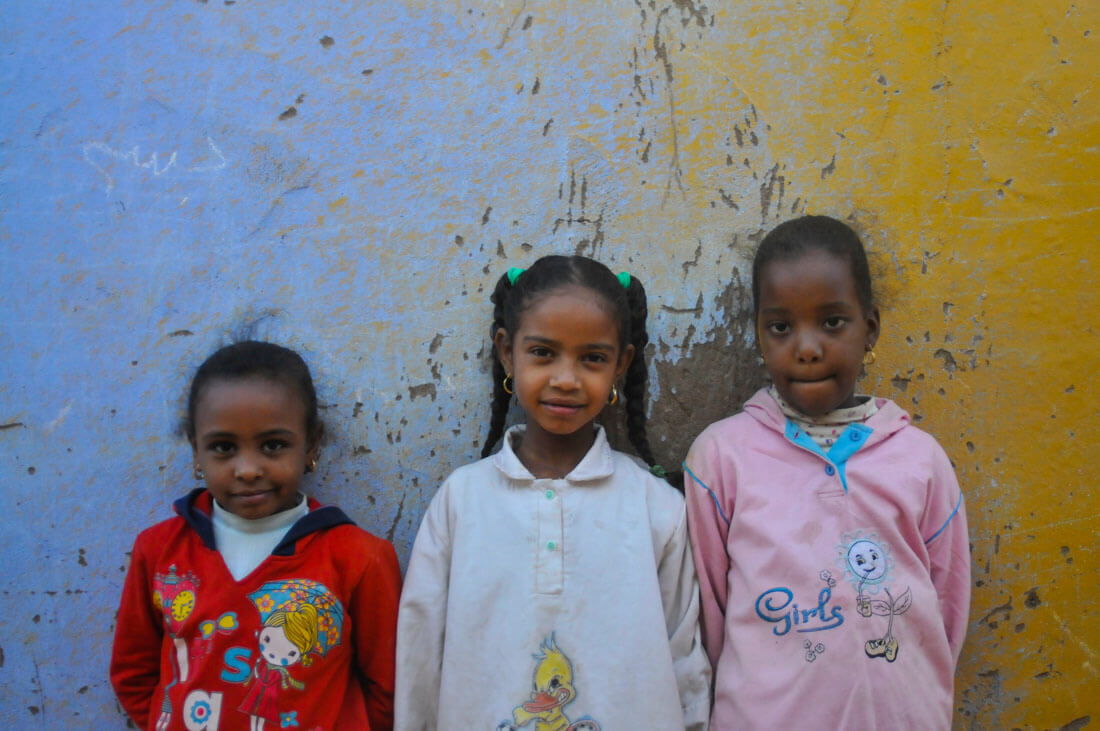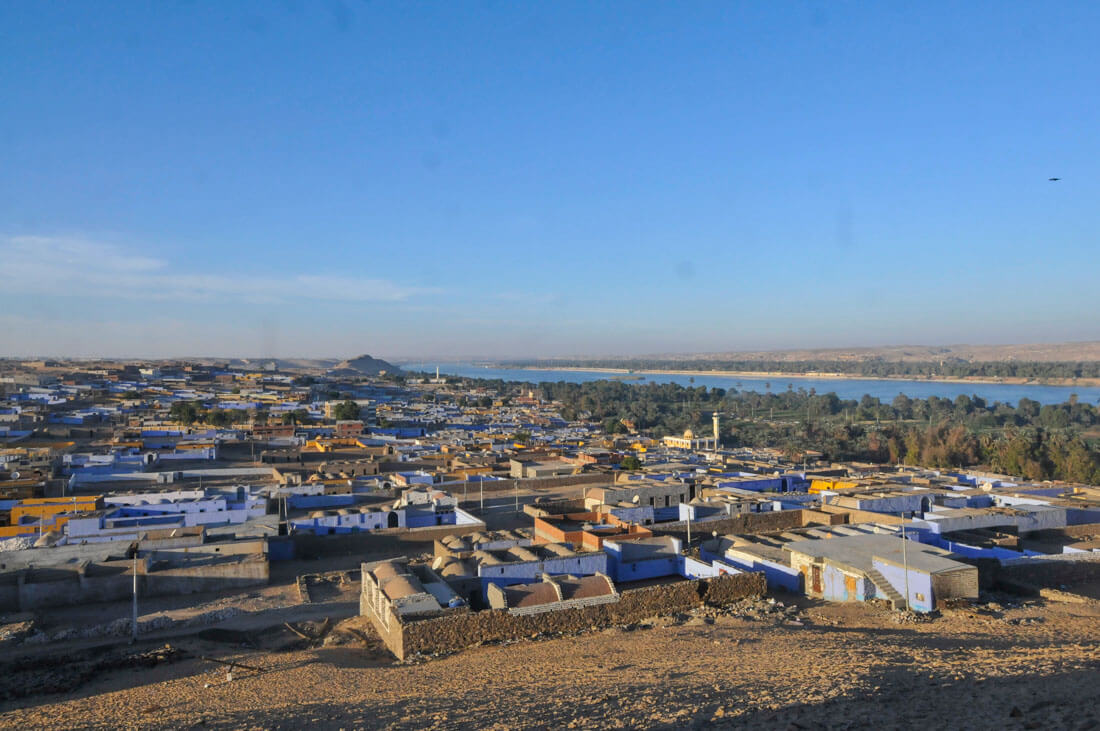 The northern-eastern part of the Sinai Peninsula
I love Dahab because of its laid-back and backpacker atmosphere but, one has to admit that it's too damn touristic. If you want to get off the beaten track and get a glimpse of the Bedouin culture in the Sinai, go further north after Dahab. Along the coast, there are several Bedouin villages which barely receive any tourists.
I definitely recommend going to Ras Abu Galum. It's a small beautiful village which can only be accessed by boat (or by foot if you are into rock climbing). Travel tip: Food and alcohol are very limited. Bring your own.
How to get there? Ras Abu Galum is 16 kilometers from Dahab. First, you need to go to the Blue Hole. I went there by foot (8km) but, a taxi should cost you around 70EGP. From there, you can take a local boat (50EGP) or go walking and follow the shore, over the rocks.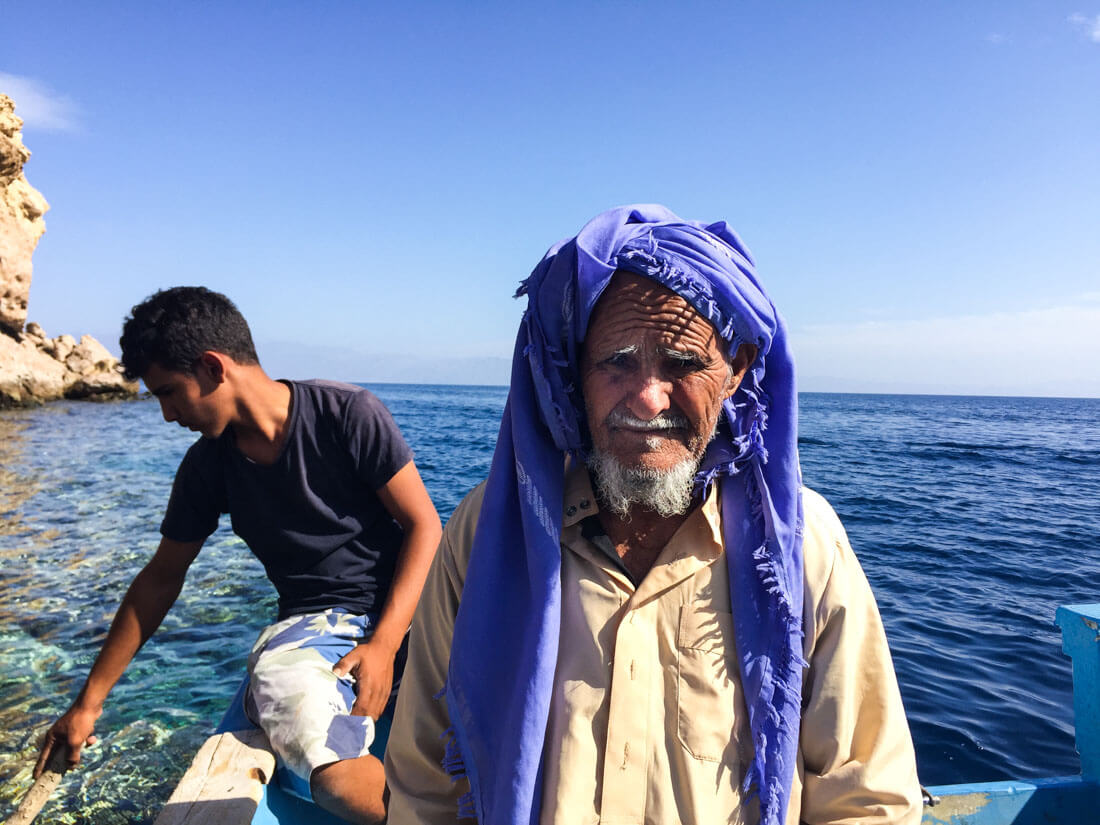 The temple of Kalabsha
The most off the beaten track great temple in Egypt, Kalabsha was built in the 30 BC to worship Mandulis, a Lower Nubian sun god. The temple is located on a small island, 50 kilometers from Aswan, but this is not the actual place where it was originally built.
Due to the construction of the Aswan High Dam, the temple was relocated to protect it from the rising waters. With the help of the Germans, it took more than two years to be completely relocated.
Today, due to its remote location, Kalabsha barely receives any visitors. I had the entire temple to myself.
Getting there on your own is not easy. For more information, read my article: Kalabsha, the least visited great temple in Egypt.
Remember to get travel insurance for Egypt
I strongly recommend IATI Insurance as it has COVID-19 coverage + 5% discount
5% discount if purchasing via this link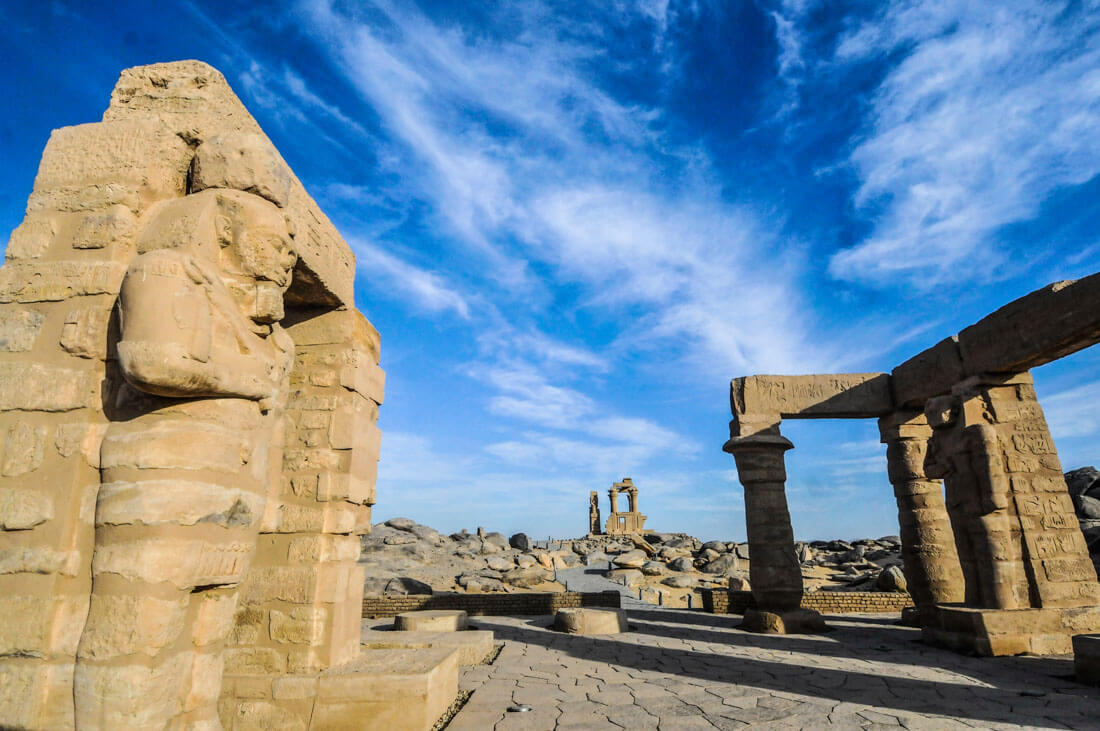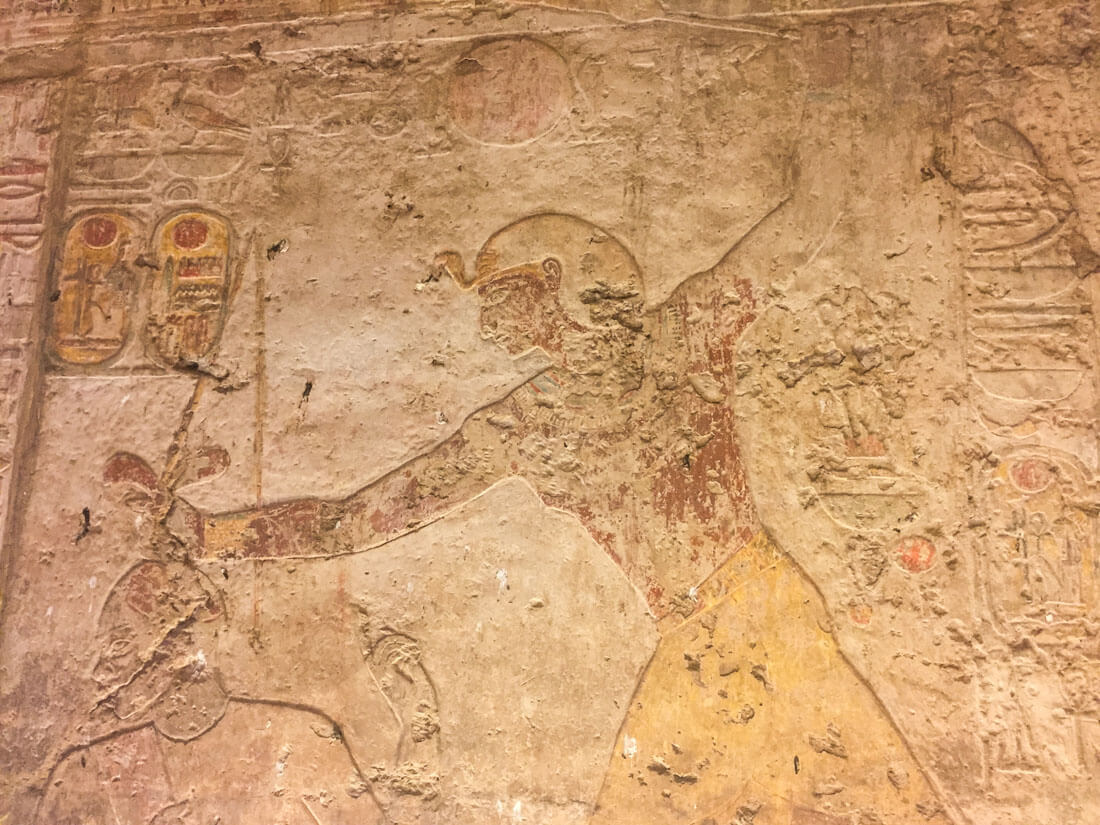 The rural life around the Nile
The Nile River is amazing. Just think about the Egyptian landscape. Have you ever been there? It's a complete desert. There's absolutely nothing. Egypt is a damn dry, ugly desert. So, how could it have ever become one the greatest of the civilizations ever? Because of the Nile.
The Nile River creates life, and, wherever it passes by, the land becomes a green and fertile area, suitable for farming. Can you imagine vast plantations of wheat next to a bunch of sand dunes? Did you know that Egypt is an important exporter of mangos? None of these things would be possible if it wasn't for the Nile River.
Most of the travelers skip it, but if you have time, head to the region between Luxor and Aswan to get a glimpse of what the rural life around the Nile is like. There are plenty of peasants working on the fields that can offer amazing picture opportunities.
How to get there? There's no specific place. You need to get out of the main cities and explore the villages between Aswan and Luxor that are settled next to the Nile. The villages I went to were Daraw, Kom Ombo and Luxor West Bank.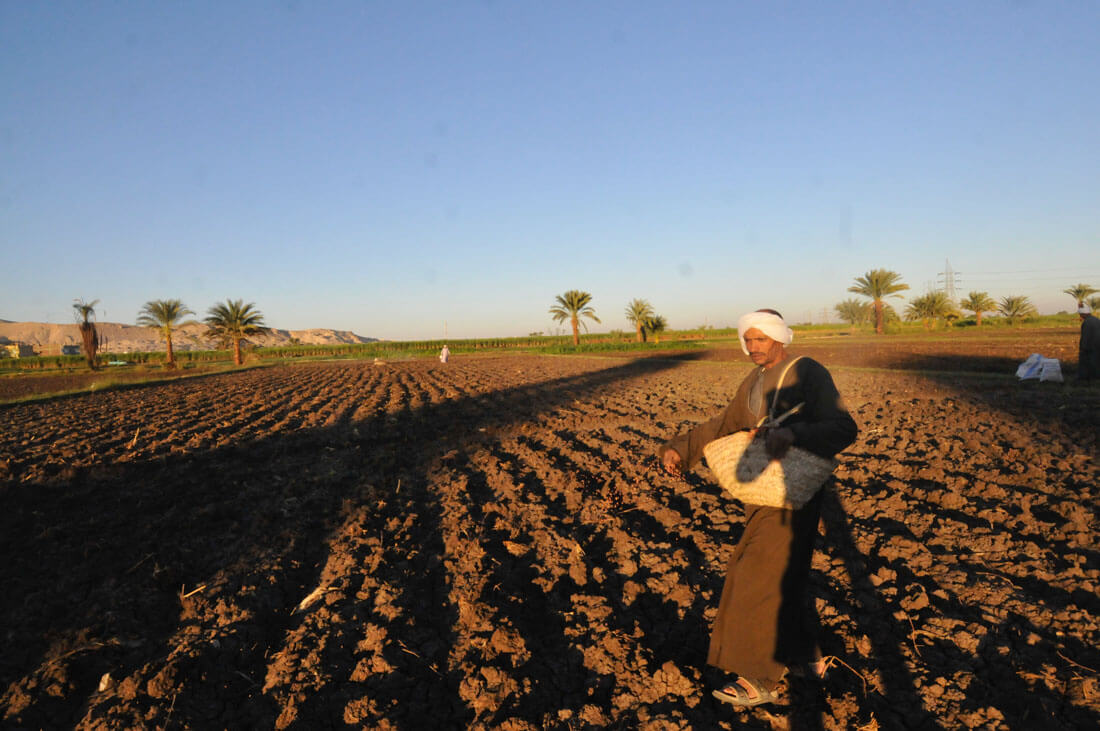 The Suez Canal
Opened in 1869, for more than a century, the Suez Canal has served as a connection between the North Atlantic and the northern Indian Oceans, reducing the journey by more than 7,000 kilometers. You want to go there to see the dozens of immensely vast cargo ships that make their way through the Canal every day.
Travel tip: Don't make the same mistake I did and go to the city of Suez. In Suez, the Canal is surrounded and guarded by the Army. For security reasons, you can only see the Canal from far away, from behind a fence. Besides, pictures are not allowed. If you want to get closer and sail over the Canal, go to Port Said or Ismailia.
How to get there? There are daily buses running from Cairo to any of these cities. Bus Station coordinates: 30.062338, 31.246309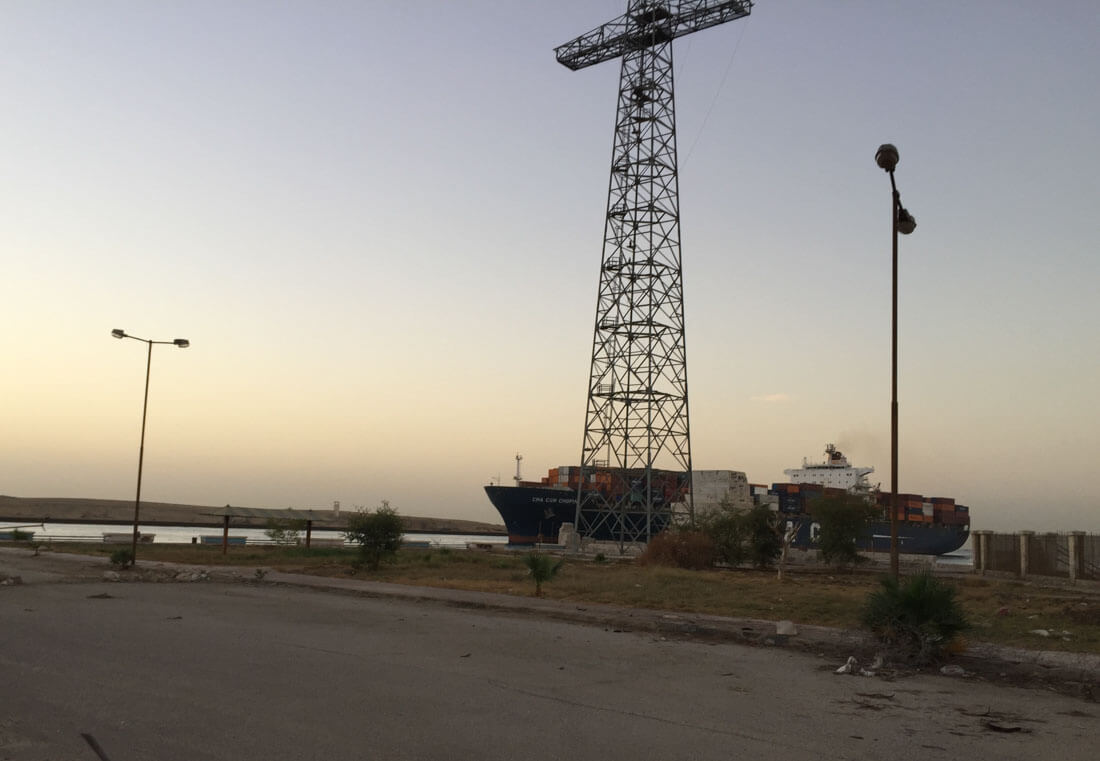 Alexandria
Alexandria is the second largest city in Egypt, which extends 32 kilometers along the Mediterranean Coast. Despite being quite a famous city, only a few travelers decide to visit Alexandria. I love it because of its chilled-out local atmosphere and its large number of budget seafood restaurants. Plus, in Alexandria, unlike in other touristic places, here you are free from the typical local harassments.
How to get there? There are daily buses running from Cairo to Alexandria. Bus Station coordinates: 30.062338, 31.246309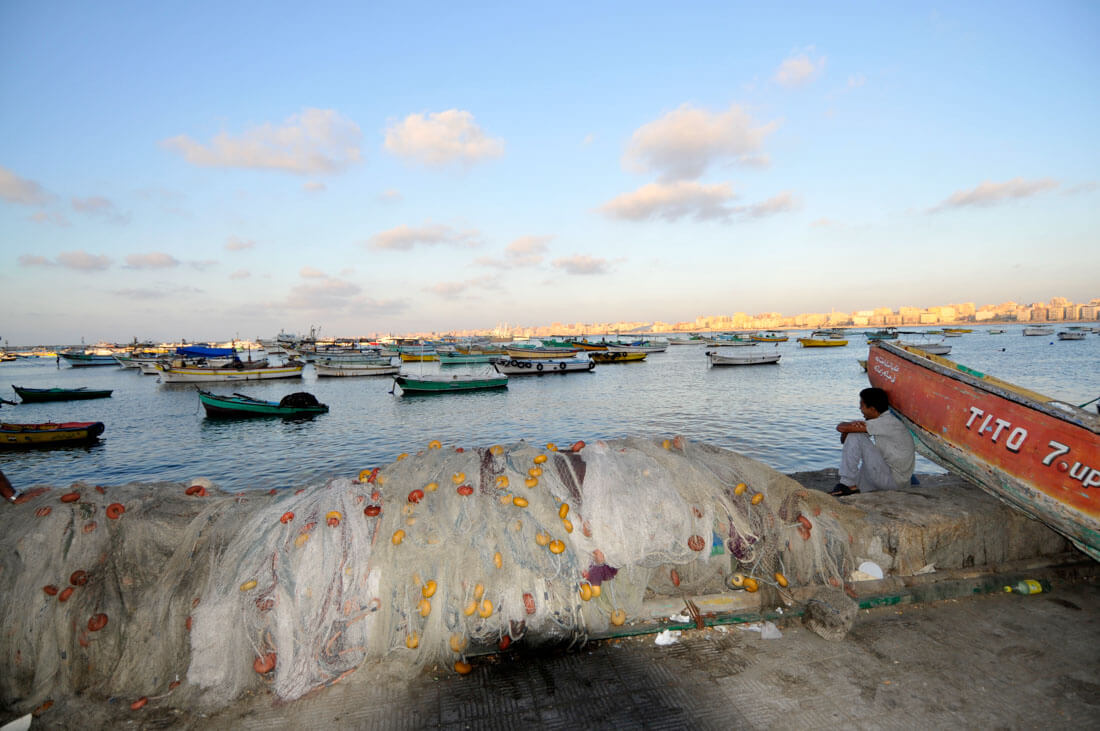 By the way, there's also one popular place called Siwa Oasis which is located in the north-western part of the country, very close to the border with Libya. I didn't go there but, I've heard that it's quite a remote place where not a lot of people go. If you have time, you should definitely try it!
More information for visiting Egypt
Don't forget to check our travel guide to Egypt.
As well as all our Egypt articles: