The most visited country in the Middle East after Egypt, Jordan has always left travelers breathless and surprised for having several world-class touristic attractions, from the desert of the Wadi Rum to Petra, the Dead Sea, the impressive Roman ruins of Jerash and a strong Bedouin culture.
Jordan is an extremely safe, interesting destination, a country you don't want to miss in your journey through the Middle East.
need to know for traveling in Jordan
Quick facts
Capital: Amman
Population: 9.8 million (100th)
Language: Arabic
Area: 89,342km² (110th largest country)
Visa
A visa on arrival is available for almost 140 nationalities.
It costs 40JD (50€).
The Jordan Pass
You can purchase a Jordan Pass prior to your arrival in Jordan and that includes the price of your visa, plus several attractions like Petra and Jerash.
The price ranges from 70 JD to 80 JD, depending on how many days you want to spend in Petra.
Travel Insurance
Remember to always travel with proper travel insurance. I strongly recommend IATI Insurance.
5% discount if booking here:
Getting in
Queen Alia in Amman is the main international airport.
If you are travelling overland, you can also cross from Syria, Israel, Saudi and Iraq.
Money
The official currency is the Jordanian Dinar
1 USD = 0.70 JD
Budget: starting at $50 a day for budget backpackers, assuming you include activities like Petra or Wadi Rum.
---
Crossing into Israel & Palestine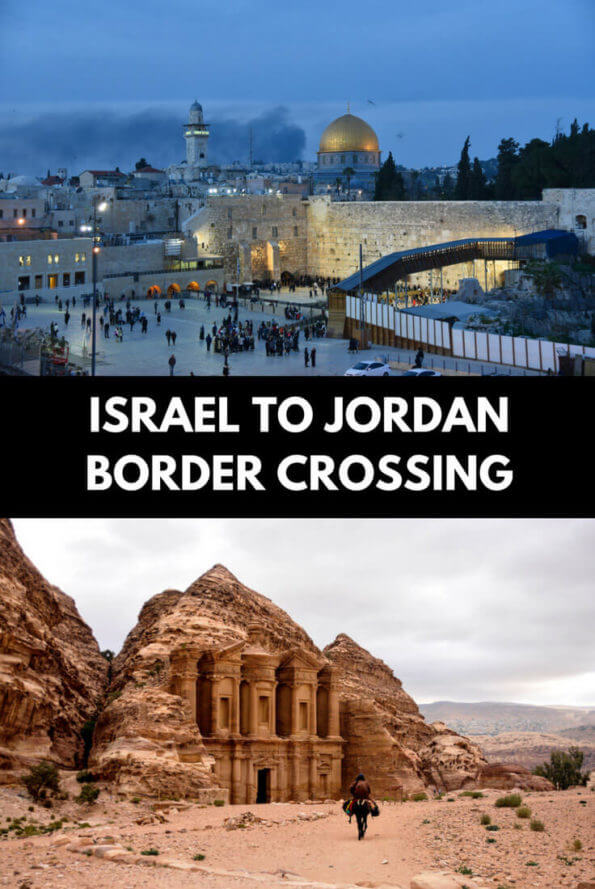 The border between Jordan and Israel is one of the busiest borders in the Middle East.
There are hundreds of tourists every day trying to cross one of the 3 open borders between both countries.
The border, however, presents certain peculiarities, which you may learn about here.
---
Top experiences in Jordan
Amazing Petra
One of the 7 Wonders of the World, absolutely breathtaking.
Visit Jerash
Some of the most important Roman ruins outside of Rome.
Get a mud bath in the Dead Sea
The lowest point on Earth is a salty sea without life.
Wadi Rum
The desert of Lawrence of Arabia.
tips for Jordan
Accommodation
There is a wide range of accommodations all over the country, including hotels, guest houses, and backpacker hostels.
Tours for Jordan
Jordan is full of highlights, a country with so many things to do.
You can book any excursion or day trip with just one click.
Transportation
You can travel all around the country in both shared taxis and buses but Jordan is best enjoyed by car, so rent one if you can afford it.
---
ALL MY ARTICLES ON JORDAN