Tales of the Nubian people in Sudan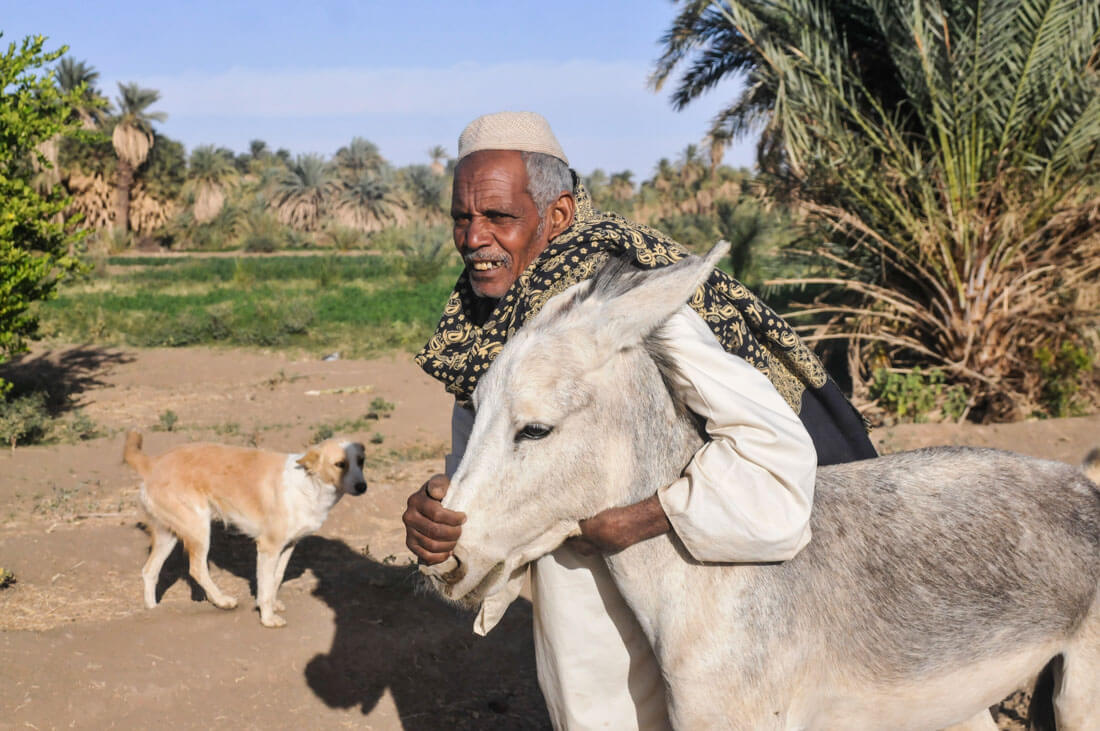 There I was, in the middle of the desert, with no signs of civilization, animals or plants, except for a couple of shacks I could make out very far away and the sand hitting my face because of the wind. I was looking for a place called Abri, a village inhabited by Nubian people, established on the shore of the Nile river.
The local minibus driver left me to my fate, trying to convince me that the river was only 3 kilometers to the west.
For all the practical information, read my travel guide to Sudan
Suddenly, as if in response to a wish, a man named Megzub showed up out of nowhere. Megzub was a Nubian man with very good English, who was driving a beat-up old car from the fifties, of an unrecognizable brand, similar to a Beetle but it was not a Beetle.
Megzub: Hello, where are you going? Are you looking for a hotel?
I had barely spent 24hr in Sudan but, after traveling in Egypt for over 3 weeks, unintentionally, I kind of developed a skill consisting of ignoring any local trying to rip me off or sell me any goods or service.
Megzub: Hey, are you looking for a hotel or not?
He kept on insisting and, given the fact that he was the only human being I could see, I was in the middle of the desert and didn't know where to go, I decided to reply to him:
Me: Well, actually yes. I'm planning to spend a couple of days in Abri
Megzub: I own a hotel. If you like, you can have a look at it
Me: I'm not sure. How much is it for one night?
Shyly, he replied he charged 200SP (11$) for one night. For the past few weeks, I've been paying no more than $4 in any hotel in both Egypt and Wadi Halfa so, his hotel was not in my budget.
Me: Is there any other hotel in Abri?
The Nubian, without even trying to convince me, said that yes, there was a super budget hotel that charged only 30SP ($2) per night.
Megzub: If you want, I can take you there
Me: No thanks, I'd rather go by myself
Megzub: Come on man, I won't charge you anything! It's on my way!
I was still having some trouble, trying to understand why that level of honesty and hospitality, as he clearly owned a business and was looking for the few tourists who pass by his village. However, after a few days, I got to know that honesty is a highly-appreciated quality among Sudanese people, especially Nubians. Megzub took me to the 30SP hotel, which, as I expected, kind of sucked.
Remember to get travel insurance for Sudan
IATI Insurance is one of the very few that covers travel in Sudan + COVID-19
Get your 5% discount if purchasing via this link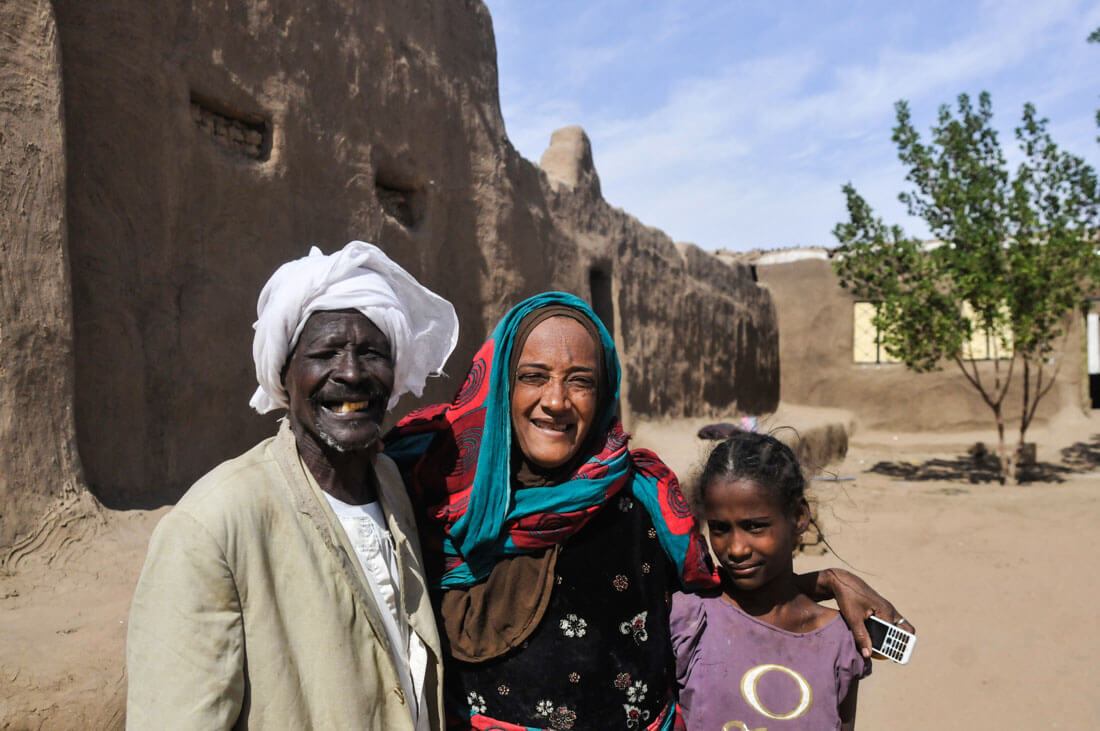 For the past few weeks, I had stayed in extremely dodgy places so, in the end, I decided to stay at Megzoub's, not only because his hotel was more comfortable, but also because I felt he was one of those people who want to help you from the heart, regardless of whether he can take money from you or not. At the beginning, since I was still hesitating, he offered me a good discount, which I won't mention at his request.
During my stay, he showed me around with his car and helped me to find stuff on a few occasions. Later, I got to know that he was also a taxi driver. Yet, he never asked me for any money.
Who are the Nubian people?
The Nubian people are an ethnic group which originated in present-day Egypt and Sudan. Nubian people are one of the most ancient civilizations in Africa. They have a long history that dates back to the Egyptian dynasty and they ruled Egypt during the VIII century B.C. The Nubians have strong cultural differences, identified in their literature, music, and poetry, and they speak their own language, which, even though it's hard to imagine, is a non-written language. Today, Nubian people live spread across southern Egypt and northern Sudan, established on the shores of the Nile river.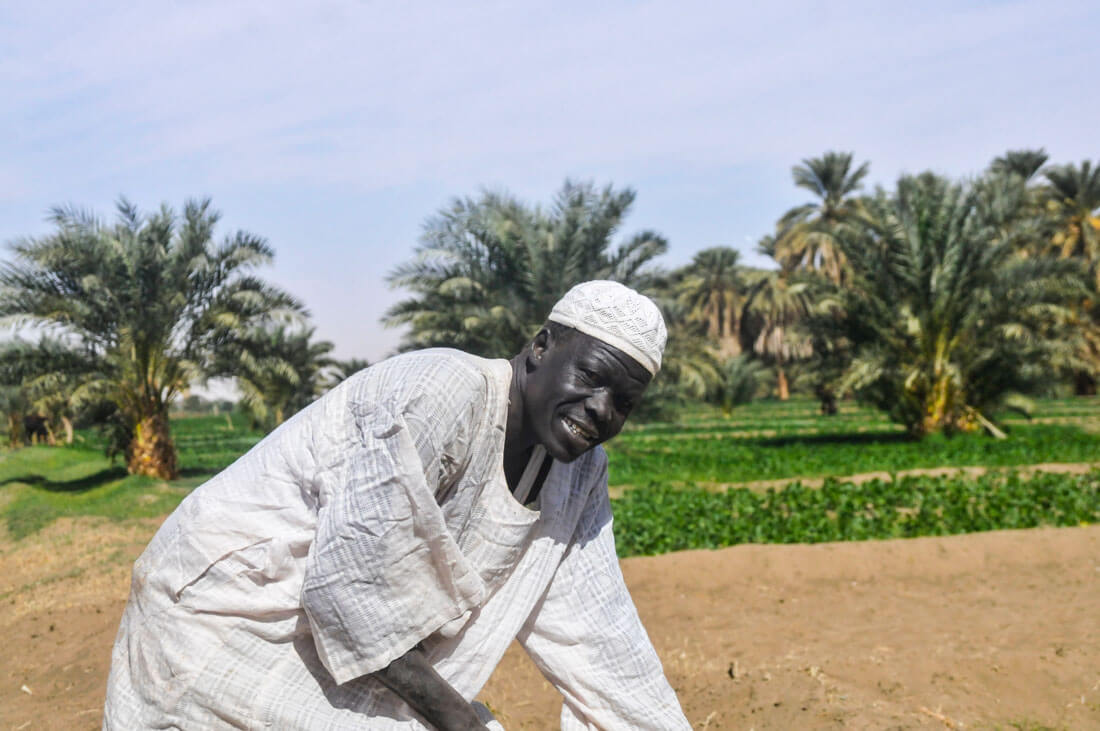 The life in Nubia, north of Sudan
Abri is a small village composed of a couple of unpaved streets and shacks but, at the same time, it's one of the main localities in the region, as it is the only village with shops and where the market occurs every week. The inhabitants of Abri and the rest of the Nubian villages live a highly traditional and conservative life, where even marriages are between members of the same family. Everybody is somehow related!
A Sudanese: nobody never comes from outside. That's why I have more than 120 cousins in this village!
Kids strolling the streets with their donkeys, groups of locals gathering to eat foul (a typical Sudanese dish) and dozens of friendly smiles waiting for your attention. Abri (and the other Nubian villages) is a place to get lost, through getting into their culture and being carried along by their hospitality, so enormous, that you can't continue on your way without someone wanting to invite you to drink tea or eat foul every hundred meters.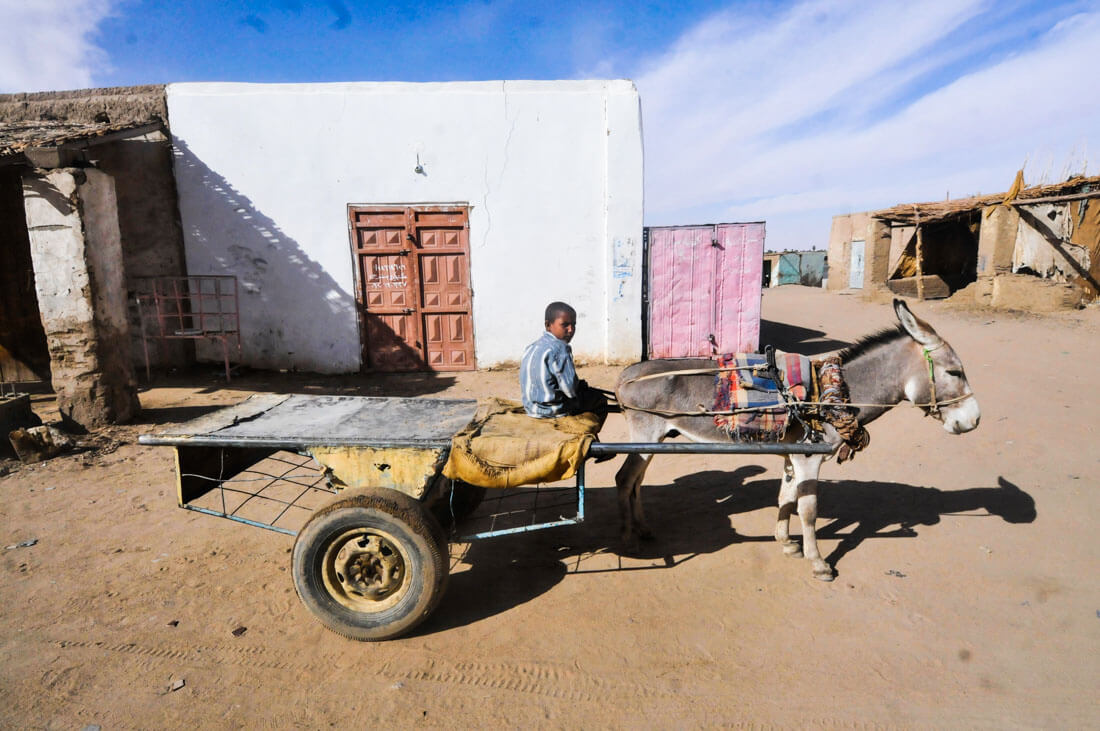 Sudan is one of the countries with the lowest HDI (Human Development Index) on Earth. Outside of the capital, there's no sign of industry or modern infrastructure. People are extremely poor and the vast majority live a subsistence life. Powdered milk is one of the basic necessities for Sudanese families:
Megzub: The cost of a 20kg pack of powdered milk, the average monthly family consumption, is fifty percent of the salary of a primary school teacher
Sudan is a cheap country to travel to. Yet, if you compare the prices to the salaries and the standard of living of the Sudanese, they are astronomical and suffer extreme inflation at the demand of the dictatorial government. Life is hard for people in Sudan, especially in big cities, whose inhabitants have to pay high rents and don't have the chance to cultivate crops. Megzub told me that at least, the Nubians in Abri can take advantage of the wonders of the Nile.
Because you know what? The Nile is a wonder of our mother nature. Sudan is a damn dry and ugly desert. Yet, wherever the river passes by, the land comes to life and becomes green and fertile, suitable for farming, resulting in vast green fields next to giant sand dunes. The Nubians cultivate all sort of fruit and vegetables, from dates to mangos, but probably, ninety percent of their plantations are black beans (foul), their local staple food.
Going over the farmland is such an experience, as well as wandering around the different villages, meeting smiley Nubian families who get out of their houses, whose curiosity is triggered by the fact that they might have a chance to meet a foreigner.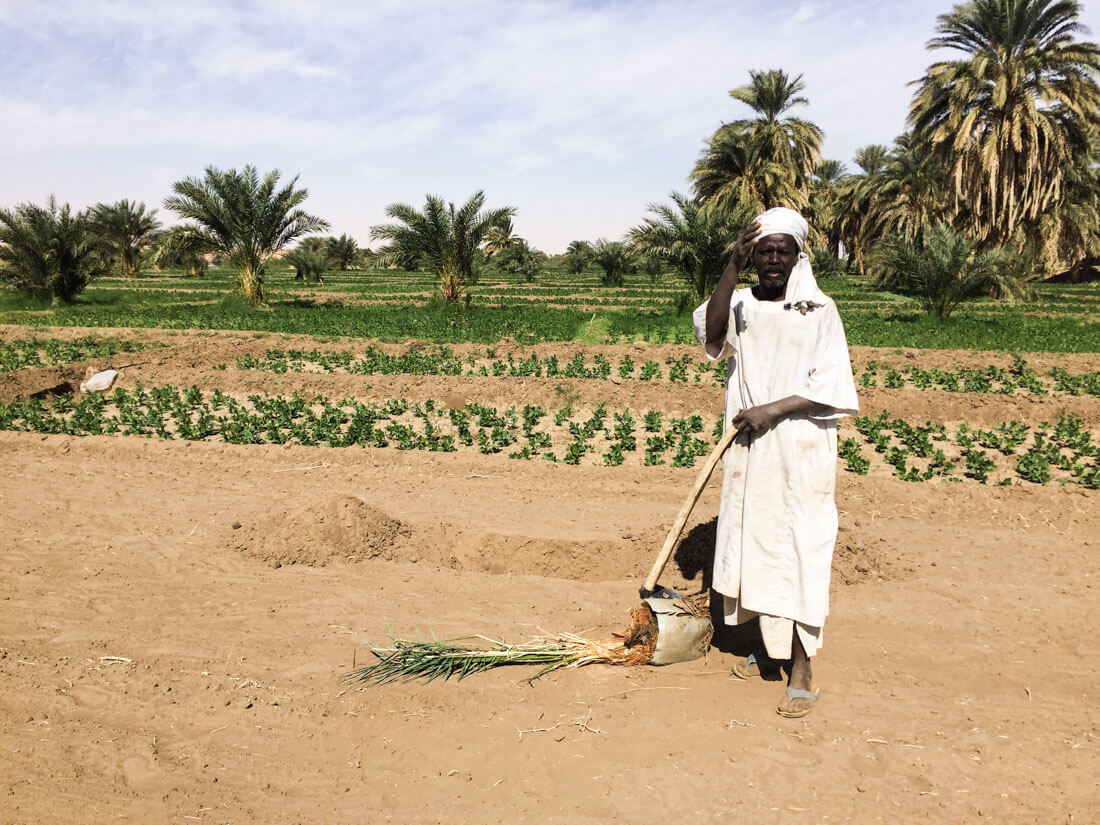 The dam construction. Is it the end of the Nubian people?
Megzub, a wise man with revolutionary tendencies, told me that the dictatorial regime of Sudan, ruled by one motherfucker called Omar Hasaan Ahmad al-Bashir, is intending to build a dam which, as in southern Egypt, would flood all the Nubian villages under the Nile waters. Thousands of Nubians started protests, demonstrations which the government answered with violence.
In Abri, the Nubians had written songs that objected to the construction of the dam, whose lyrics sometimes flow at the cafés and restaurants in Abri.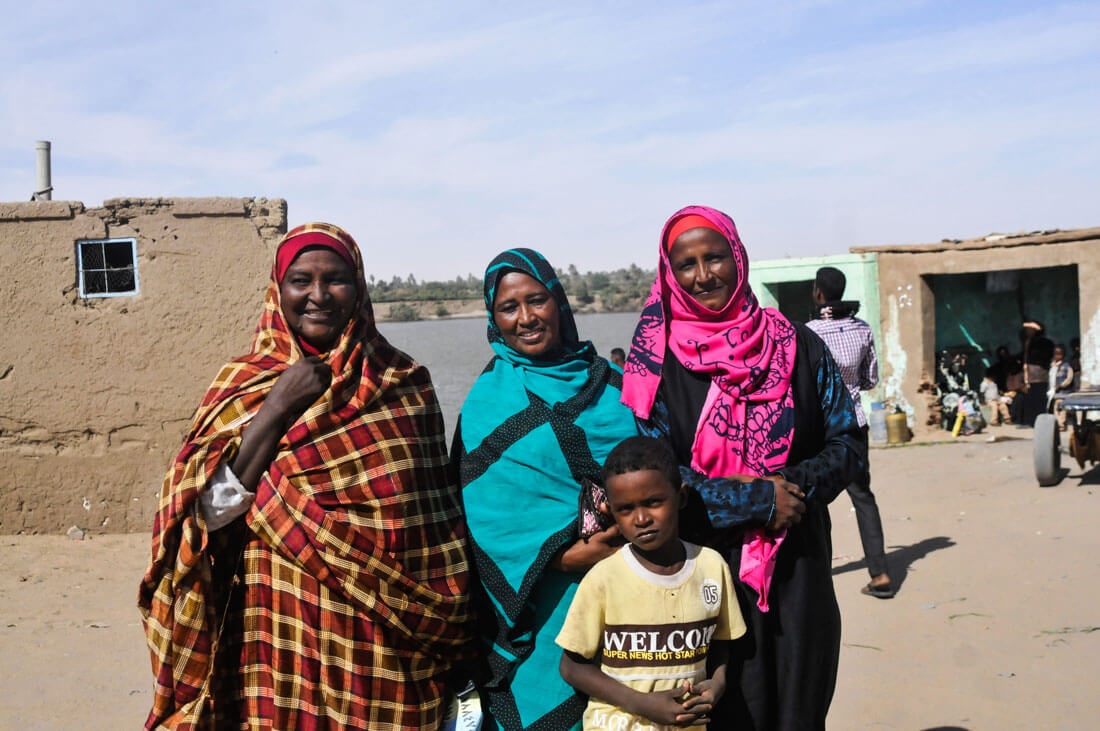 Megzub: People have gone to jail for singing this song but that won't stop us from singing it in our village
It seemed that the ambition of President Omar to build this dam had no end but there was one problem, which was that the government didn't have enough funds for its construction, so he turned to the King of Saudi Arabia, trying to convince him that the construction of the dam would be so beneficial for their economy and it wouldn't affect third parties, as the area was uninhabited.
Megzub: King Abdullah rejected helping him because he was suspicious that there were some Nubian settlements in the area that would be flooded.
So evil was his plan that not even one of his most powerful allies wanted to help him in such an initiative. However, President Omar didn't give up:
Megzub: One day, we saw a group of 5 or 6 Chinese around our villages, studying and taking measurements of the area.
Me: Really? What happened then?
Megzub: We murdered them. Two of them actually. We drowned them into the river. The rest ran away
Obviously, Megzub was not present at that murder, but some friends/acquaintances of his were.
Me: And how is the situation now?
Did you know that in the White House, there's a person from Abri with an important position? This person spoke personally to President Obama, explaining to him the whole situation in detail. Obama found this initiative so awful, that he wrote a letter to the President of Sudan, asking him to stop the project immediately or there would be consequences. It seems that for now, the project remains on hold. Let's see. At least, we are safe for now.
What would you do in such a situation when you are about to lose your house and your native land because of a dictatorial regime which doesn't give a f*** about its citizens?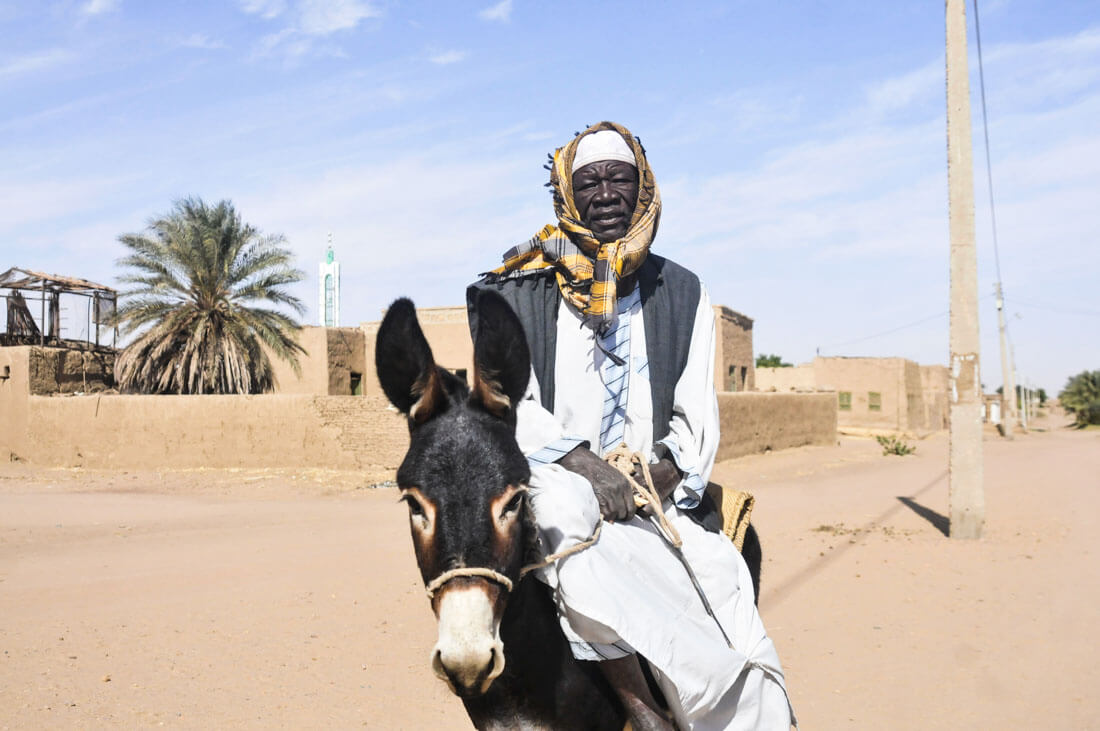 Practical information for visiting the Nubian villages
How to get in – There are hourly buses from Wadi Halfa to Abri, 182km from Wadi Halfa. Price: 60SDG (3.30USD)
Where to stay – There's a hotel that costs 30SDG (1.70USD), offerING 5-bed dorms to share with other local Sudanese. Megzub's hotel is 200SP (11USD) a night and comes with double rooms, clean bathrooms, breakfast and the kindness and wisdom of Megzub
Contact Megzub – He has two phone numbers: 0122886586 and 0911220984
Read More Travel Stories
Also check our travel guide to Sudan.