Airbnb in Dheisheh, a Palestinian refugee camp in Bethlehem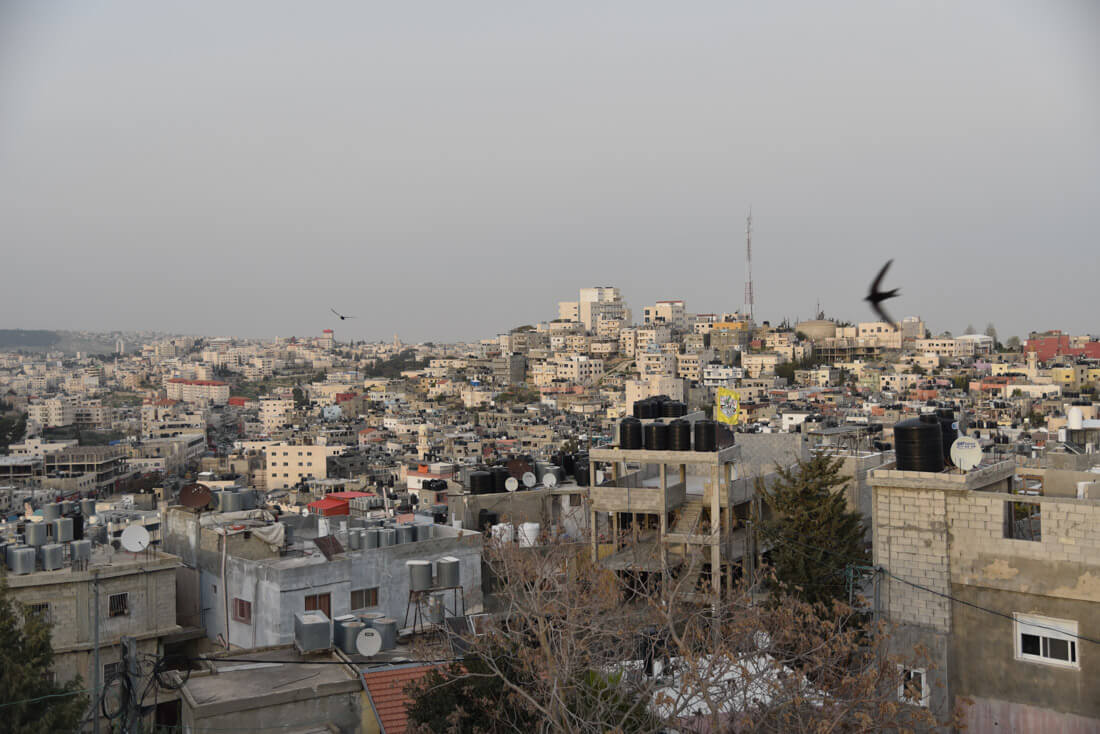 While traveling in Palestine, I decided to spend a couple of nights in Dheisheh, a real Palestinian refugee camp, located on the outskirts of Bethlehem.
In 1948, after the Arab-Israeli war, hundreds of thousands of Palestinians were expelled from their native villages and cities, being forced to seek refuge in the West Bank, Gaza, Lebanon, Jordan and Syria. The land they left behind, known today as Israel, became a mere nostalgic memory to them.
Bethlehem, an important city in the West Bank and the birthplace of Jesus, was a prominent place for taking in refugees, setting up several refugee camps, Dheisheh among them, the second largest Palestinian refugee camp and the place where I decided to stay for a couple of nights.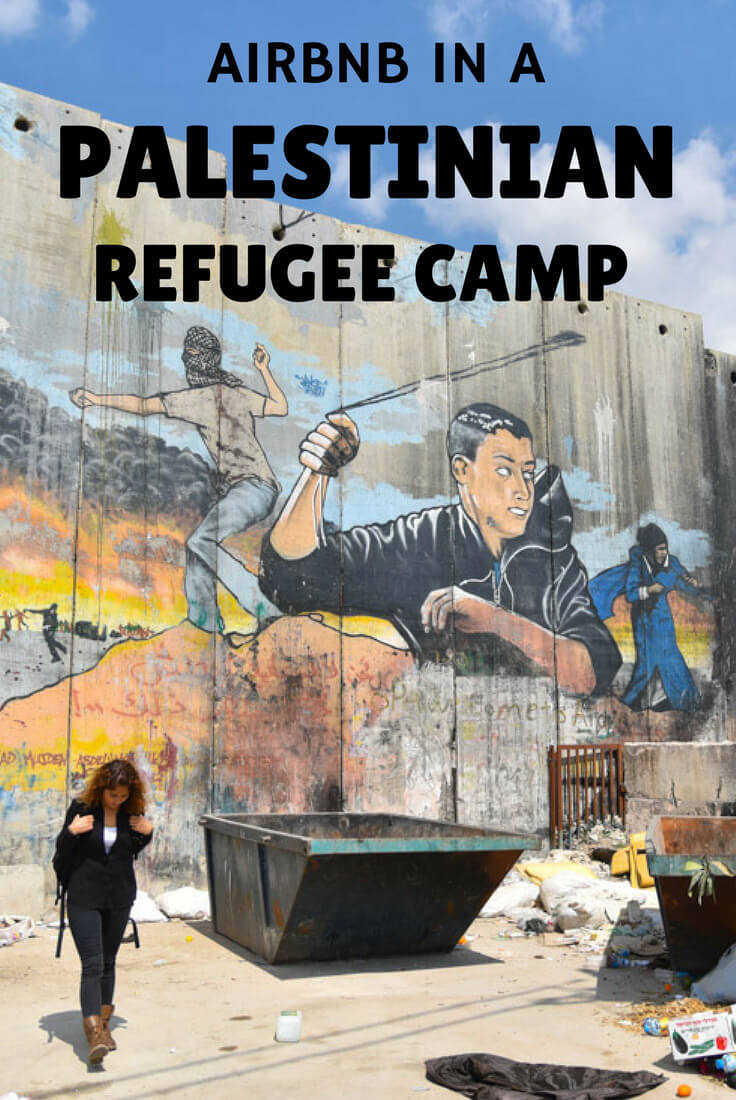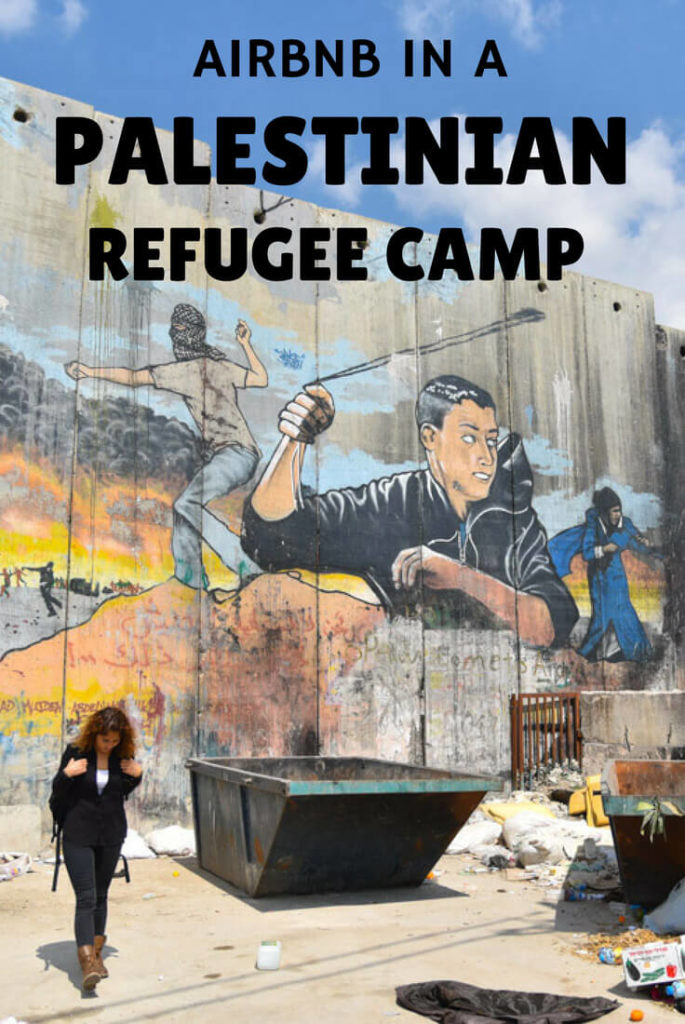 How does one end up staying in Dheisheh, a Palestinian refugee camp?
Remember that COVID travel insurance is mandatory for traveling to both Palestine & Israel
I strongly recommend IATI Insurance: COVID-19 coverage + 5% discount
5% discount if purchasing via this link
The Palestinian refugee camps in the West Bank have been going for nearly 70 years. At the beginning, these camps were set up on dusty waste ground, full of hunger and misery.
However, since the Israeli occupation seemed to have no end, Palestinians had to accept the new reality and started making these camps their actual home, to the extent that, over the decades, they built houses, paved the streets, opened shops and, of course, created families.
This is how Ibrahim was born, a 40-year-old man, the son of a now deceased refugee. Ibrahim wanted to break barriers and prejudices, so listed his home on Airbnb, with the objective of offering travelers a chance to experience real life in a Palestinian refugee camp.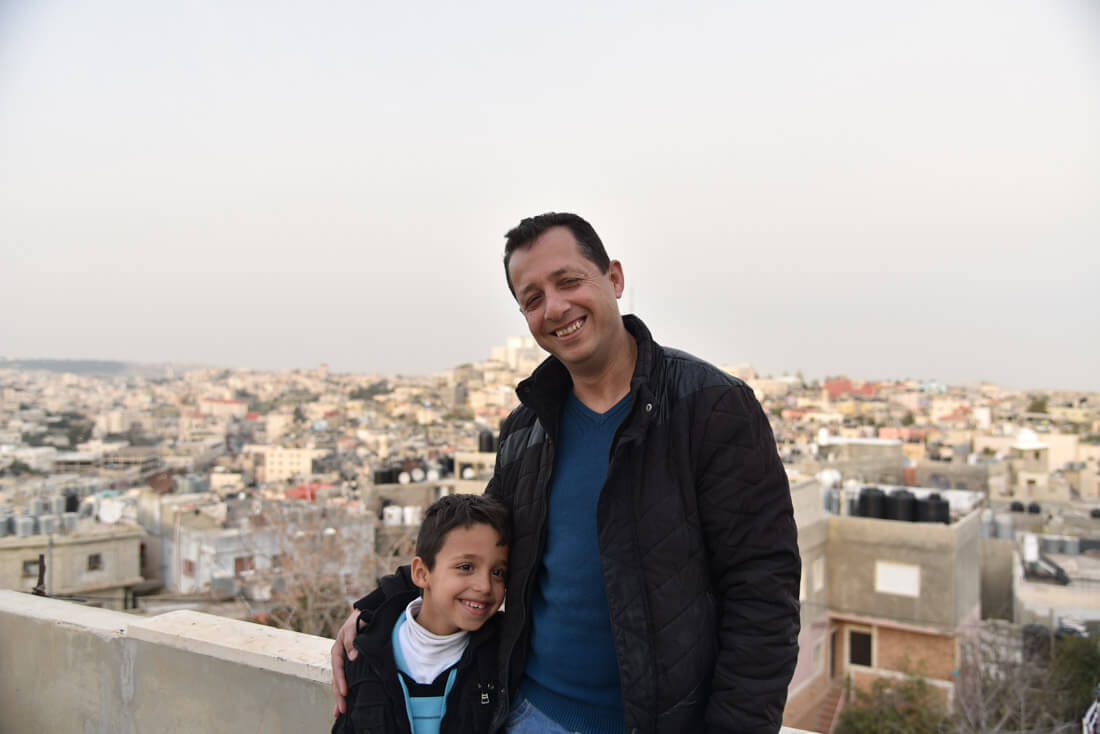 A room located in a Palestinian refugee camp which can be rented through Airbnb? Yes, it is true. I discovered it by mere chance, as it was the cheapest room I found in Bethlehem. I really liked the idea of spending a few nights in a camp, so I didn't have to think much further.
You can find the link to his profile here
When I met Ibrahim for the first time, he told me:
Thanks, you are the first person who ever dared make a booking
What's it like staying in a Palestinian refugee camp?
Read: Iraq travel guide
Ibrahim, a man whose father had invested loads of resources in providing his son with a good education, was quite different from the average Palestinian I met in the camp. He spoke English fluently and had a lot of knowledge about the history of Palestine.
I wasn't surprised by the fact that he was not a religious person at all and he was the pioneer in promoting tourism in Dheisheh.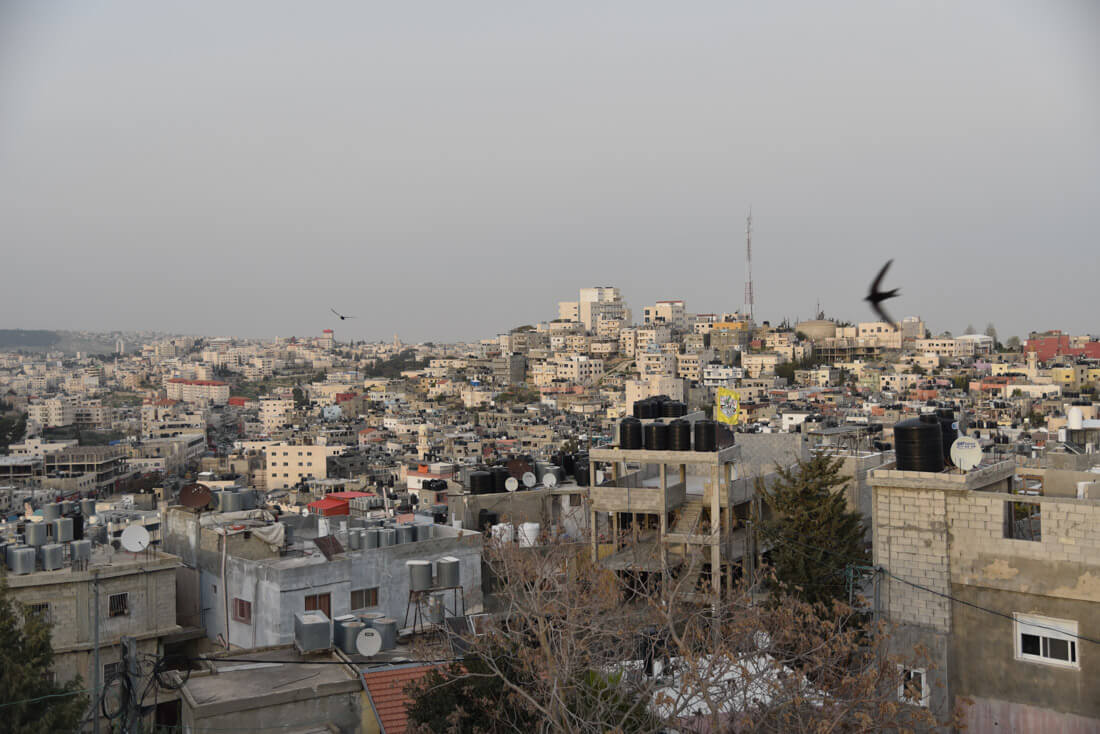 Staying in a Palestinian refugee camp was such an enriching experience! However, to be honest, before my arrival, when I saw the pictures on the ad, I was expecting Ibrahim's place to be a dark and sad place.
How wrong I was.
When Ibrahim picked us up and we arrived at his place, I could easily appreciate that I was in a house belonging to a middle-class Palestinian family, which was so clean and well-equipped, a Westerner could feel comfortable.
Ibrahim is married to Aya and they have two sons: Aws and Ayham. The same day we arrived at their house, they found out that she was pregnant with her third child. Ibrahim's family are a traditional family but, at the same time, they are more liberal than the average Palestinian family.
Aya doesn't speak English fluently but she tries to participate in all the conversations and she seemed to enjoy our company very much. We quickly realized that we were not just their clients but they really wanted to build a friendship.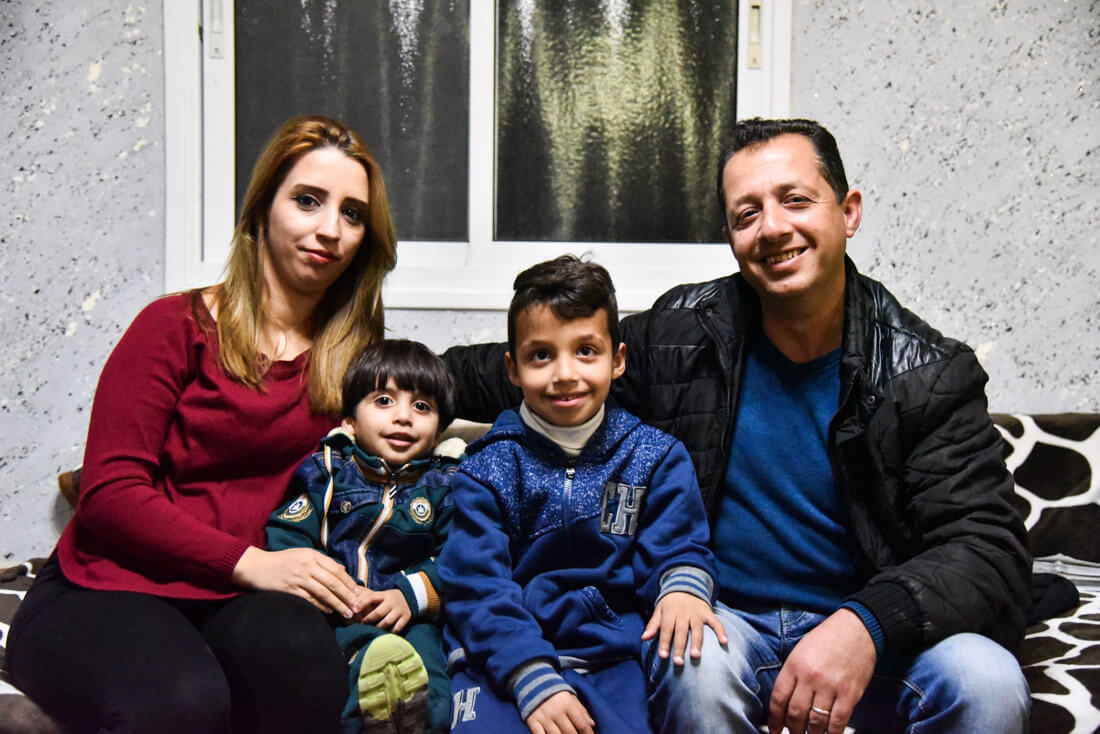 Aya is amazingly skillful in the kitchen and, as well as preparing us an awesome breakfast, she cooked Makluba, a traditional Palestinian dish, consisting of rice, fried cauliflower, spices, and chicken. Makluba literally means "upside-down", because when it's being cooked, the chicken is placed at the bottom of the pan so, when it's ready, you pour out the contents, leaving the chicken on top.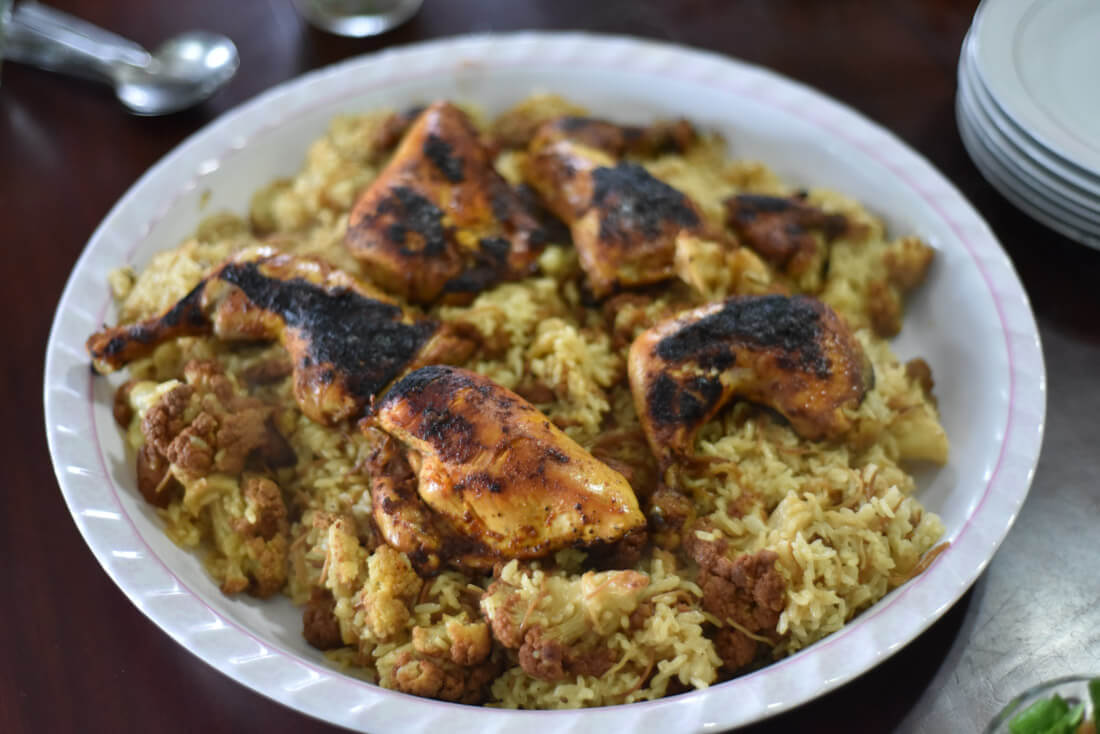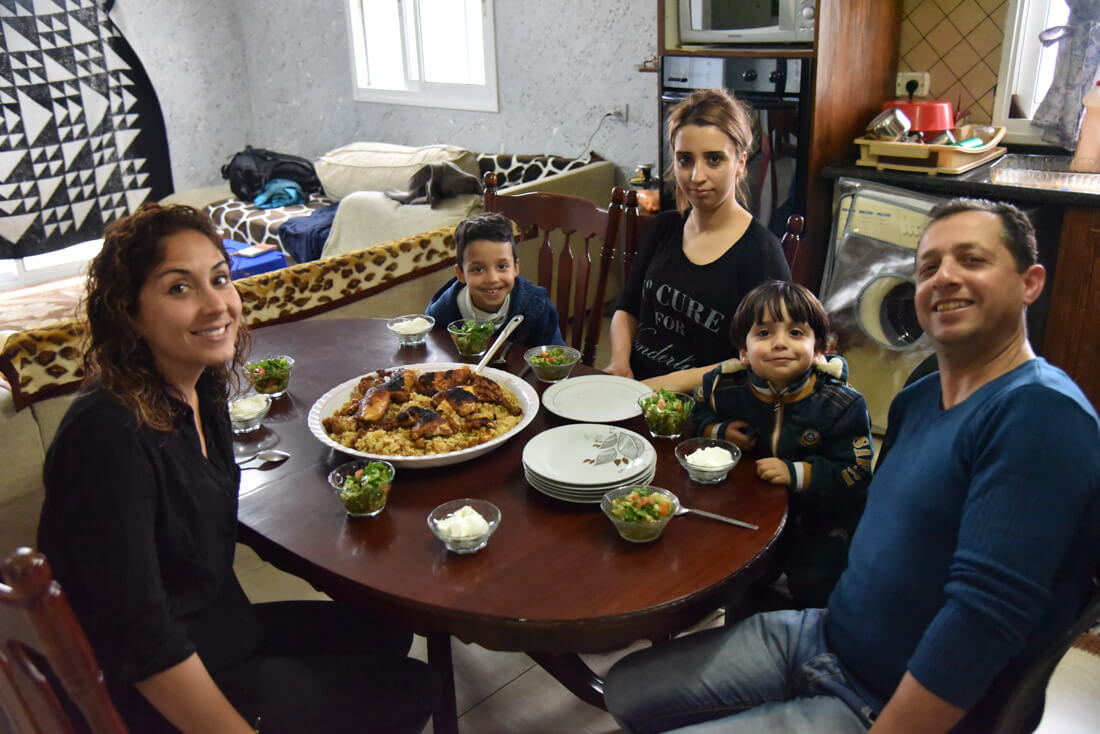 Dheisheh, the Palestinian refugee camp of Bethlehem
Ibrahim isn't just an amazing host but he will also take you around the camp. Life in a refugee camp is pretty similar to life in any suburb, with the difference that here houses are not numbered, the streets are nameless, there are pro-Palestine paintings everywhere and Israeli police incursions occur pretty often, as refugee camps are where most of the pro-Palestinian activists come from.
The entire camp is stamped with paintings, representing Palestinian martyrs, who have either been killed or put in jail for the rest of their lives. Ibrahim knew the story behind each and every one of these martyrs. Here are some examples: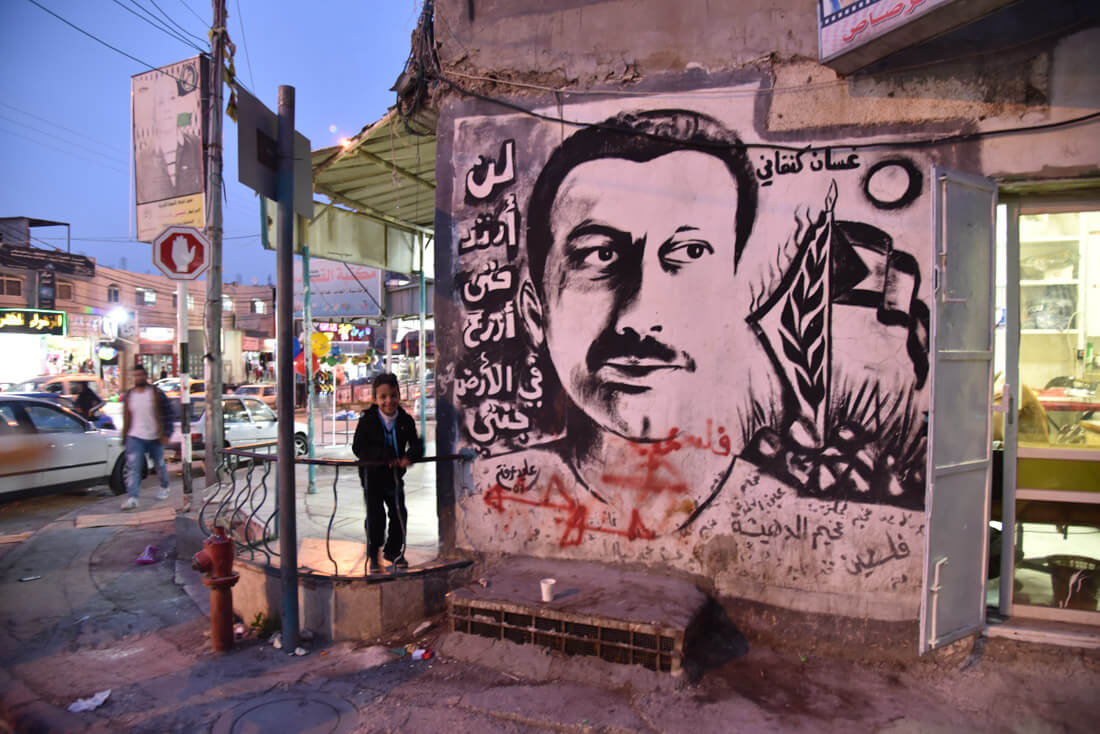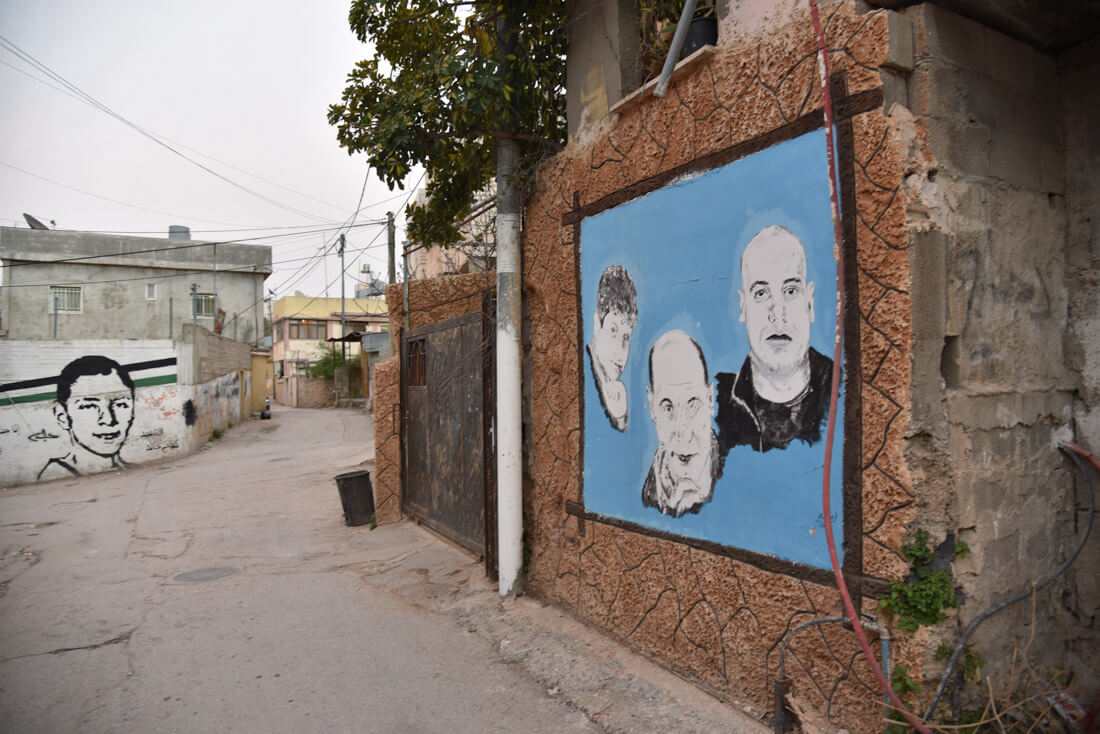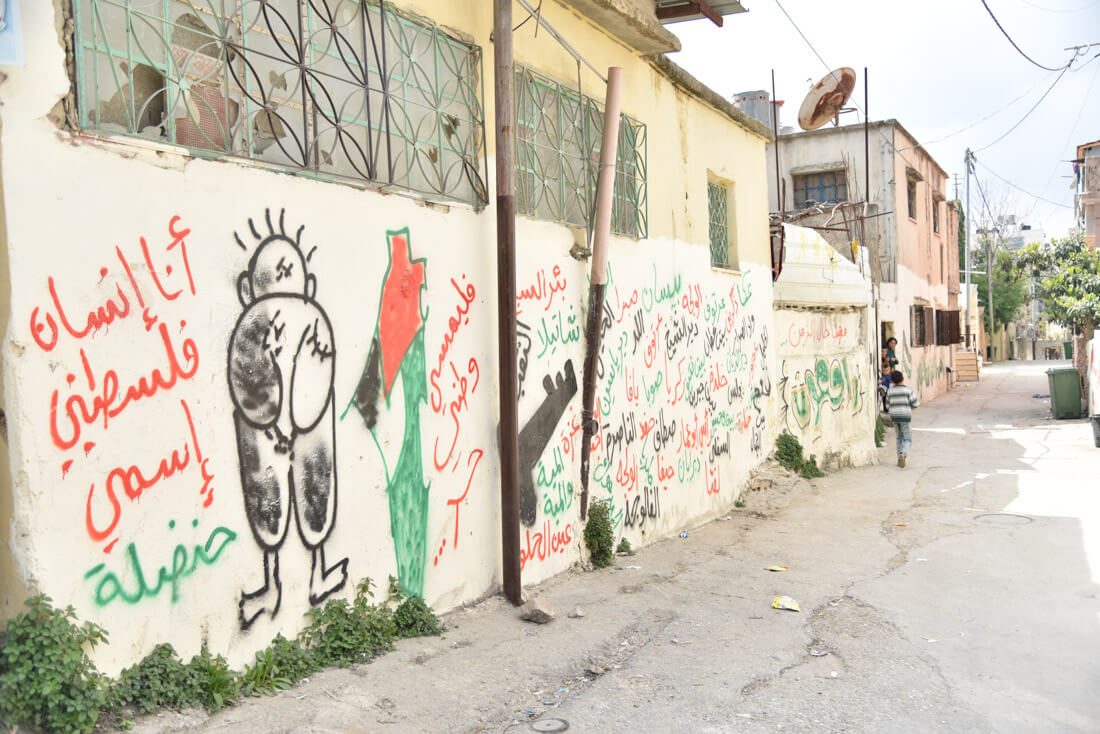 The horror stories of the things that occurred in the camp were endless. Quite often, the Israeli police enter the camp, without notice. They target individuals who are suspected of attempting to attack Israel.
In response to these incursions, groups of children and teenagers gather on the rooftops to throw stones at them, an act which, occasionally, the police respond to with violence, injuring and sometimes even killing children, whose faces are represented on the walls of Dheisheh.
Back to their hometown, Zekharia
Me: Hey Ibrahim, I was wondering… Together with your family, have you ever gone back to Zekharia, your dad's home village?
Ibrahim: Yes, we did. Before the second intifada, it was possible for us to visit Israel without obtaining a permit. In 2000, some other friends from the camp and I organized a trip for our parents to Zekharia. It was the first time they ever went back there, after they were expelled in 1949. When we arrived, all our parents, whose sobbing could be heard from very far away, couldn't hold their tears, remembering all those memories from the village they were actually born in.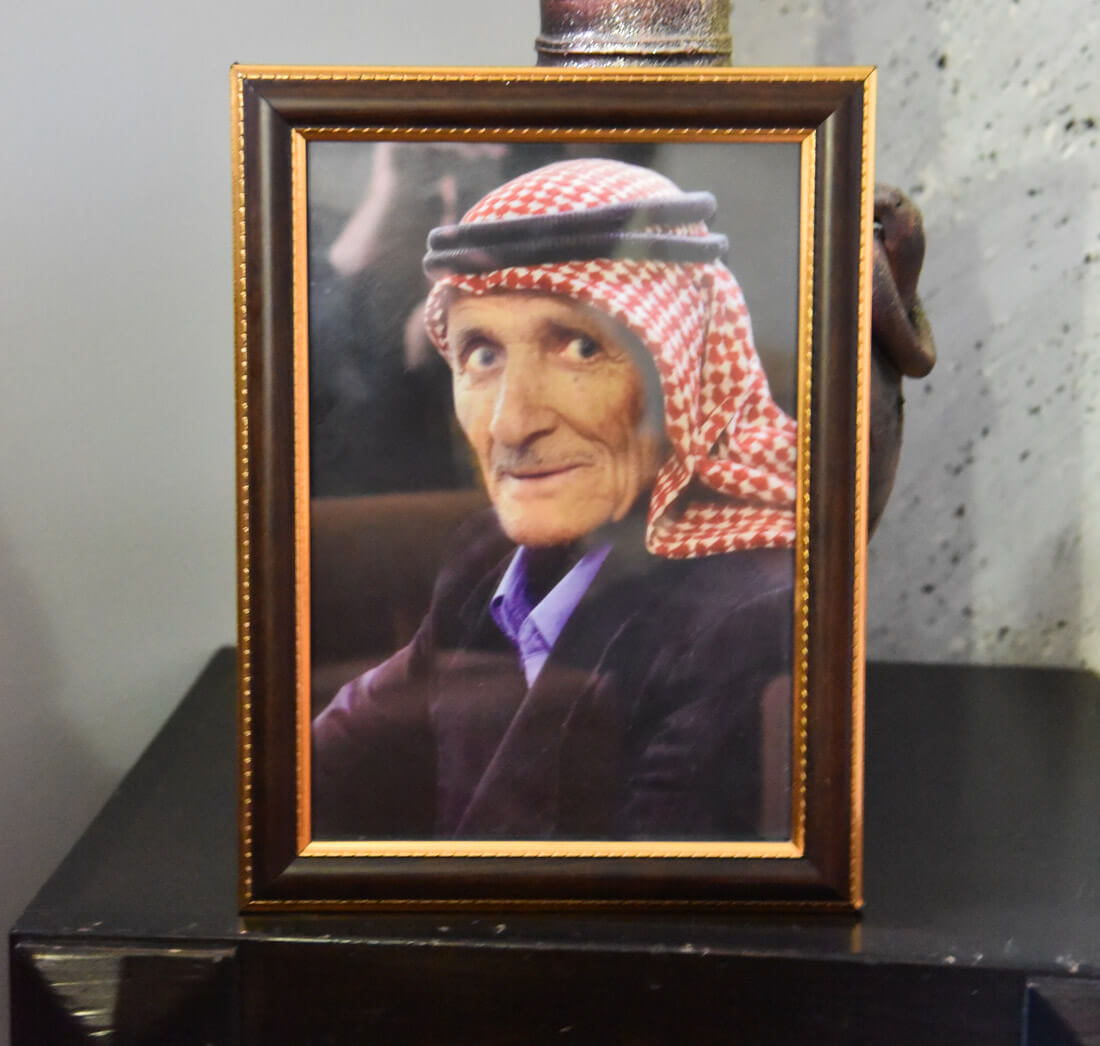 Trying to imagine that situation also got me very emotional…
Ibrahim: There was a woman, the oldest in the group, who still remembered her house. She found it and discovered that it remained intact and still had the same door. She knocked on the door and an Israeli woman came out:
Israeli woman: Who is this?
Palestinian woman: Nothing. I was born in this house. I just wanted to see it from closer…
Israeli woman: Get out of here. I'm going to call the police.
Ibrahim: We refused to leave because we were doing nothing wrong. However, the police came and, after a brief conversation, they gave us thirty minutes to leave the place.
More information
Airbnb profile: Here you can find his profile
What's included:
Awesome breakfast or lunch
Camp tour
The amazing hospitality of a Palestinian family
An experience that very few people can describe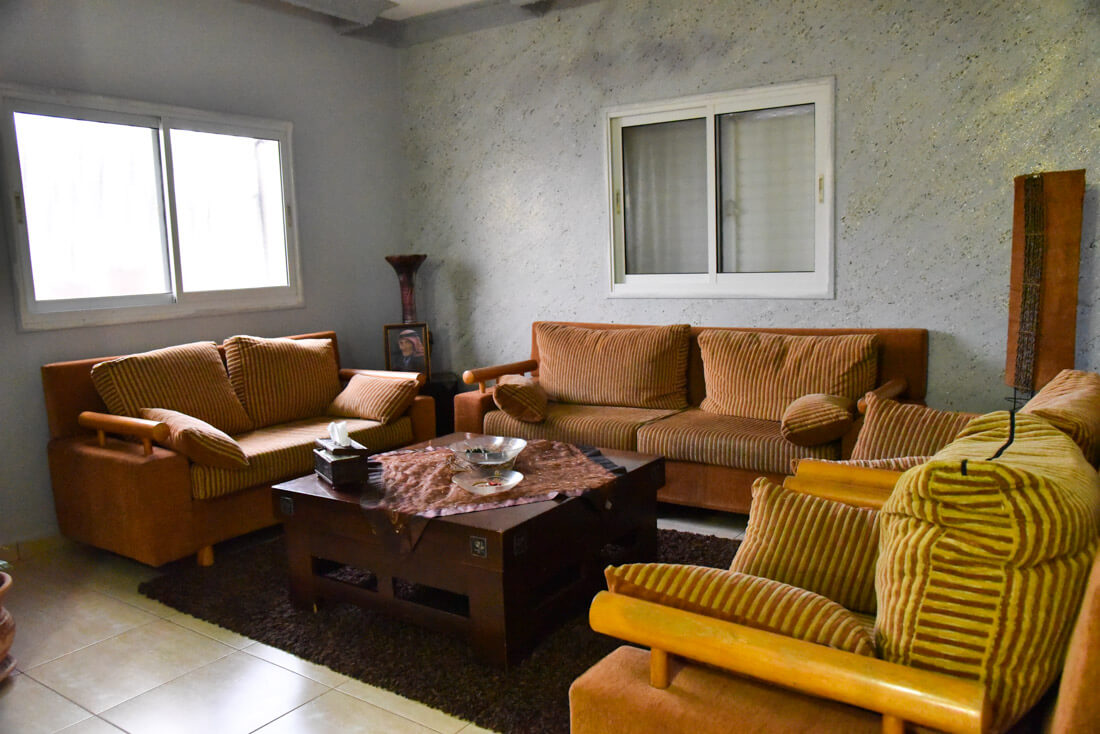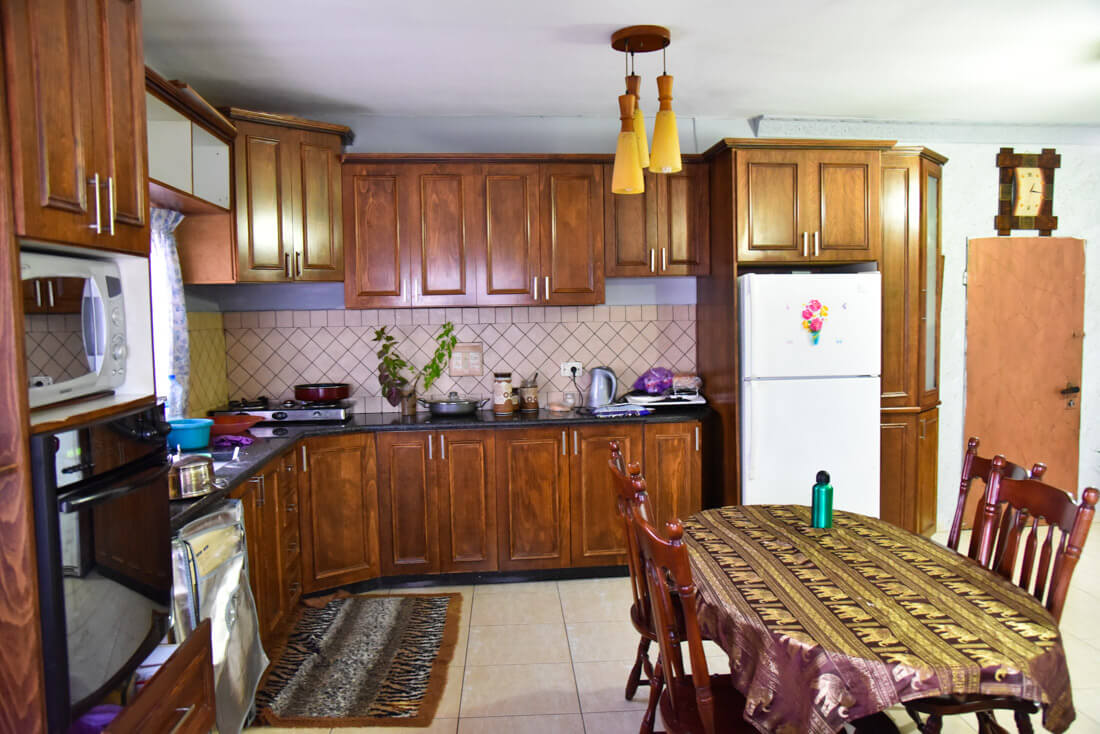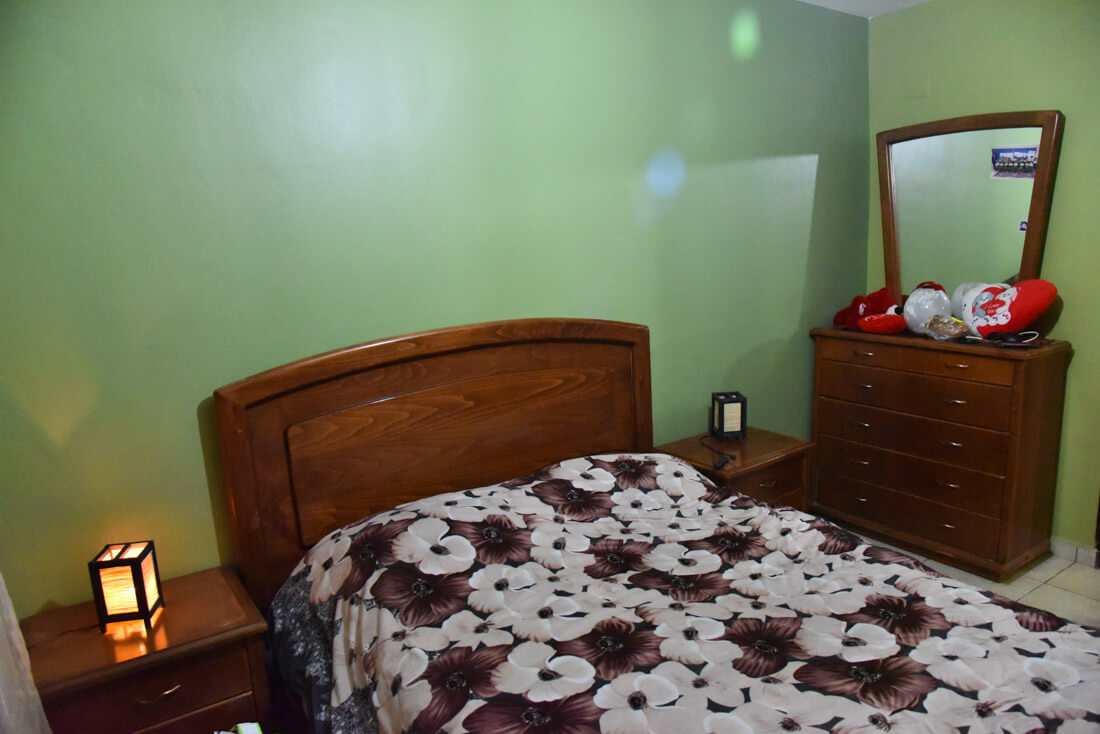 Read More Travel Stories
Also check our travel guide to Palestine.