Backpacking in Kyrgyzstan: 1 to 4-week itinerary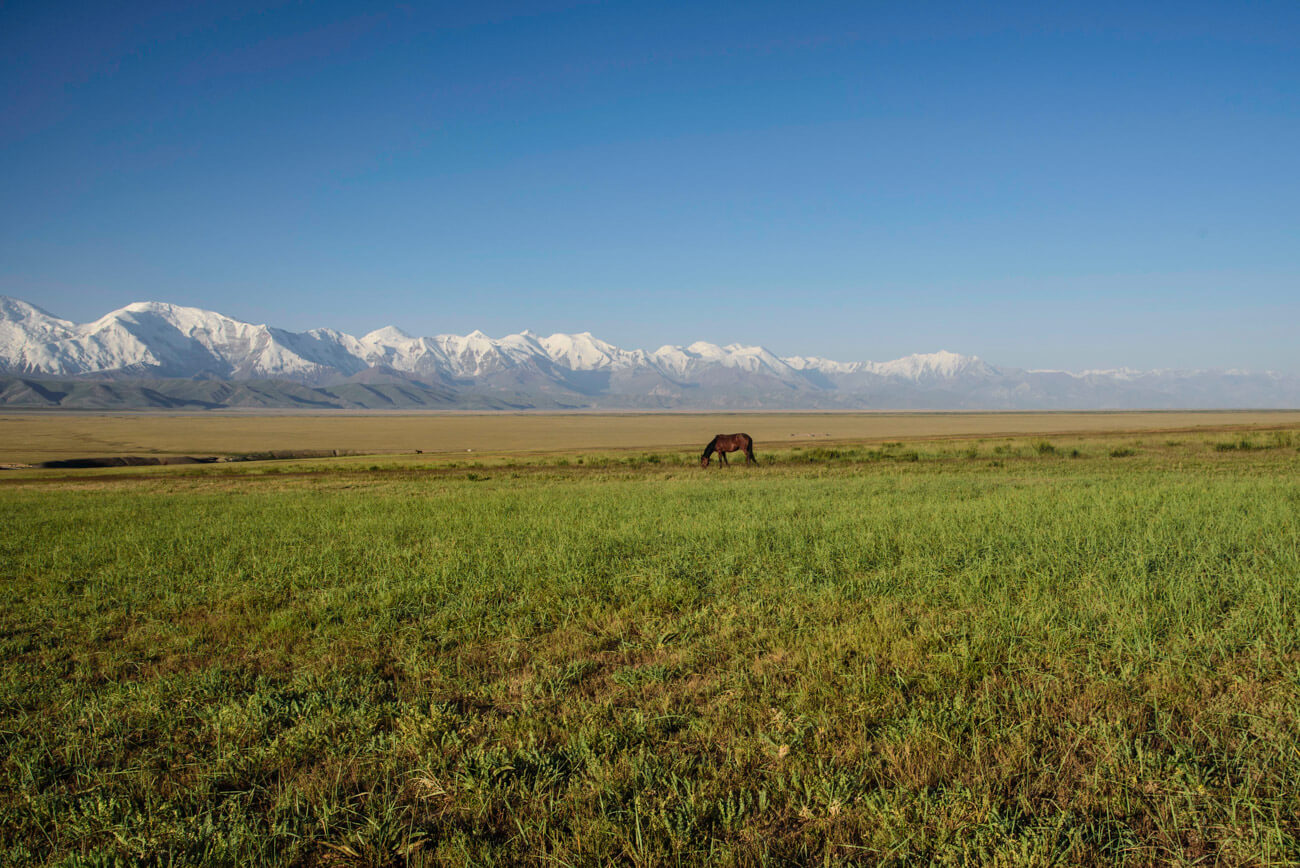 With its unique, striking mountains, Kyrgyzstan is slowly becoming a pretty popular trekking destination.
However, the mountains of Kyrgyzstan are, definitely, not the only reason why you should come here.
From a well-developed public transportation system to a wide range of budget accommodation, hospitable people and just an amazing, undiscovered culture, backpacking in Kyrgyzstan is easy and the perfect place for travelers seeking a unique and off-beat destination, but not as hard as traveling in Pakistan, for example.
I am pretty sure that, in the next few years, Kyrgyzstan will become the ultimate backpacking destination and one of the best alternatives to popular places like Nepal.
After spending 2 months backpacking in Kyrgyzstan (we travel very slowly), I have compiled this complete 1-month itinerary.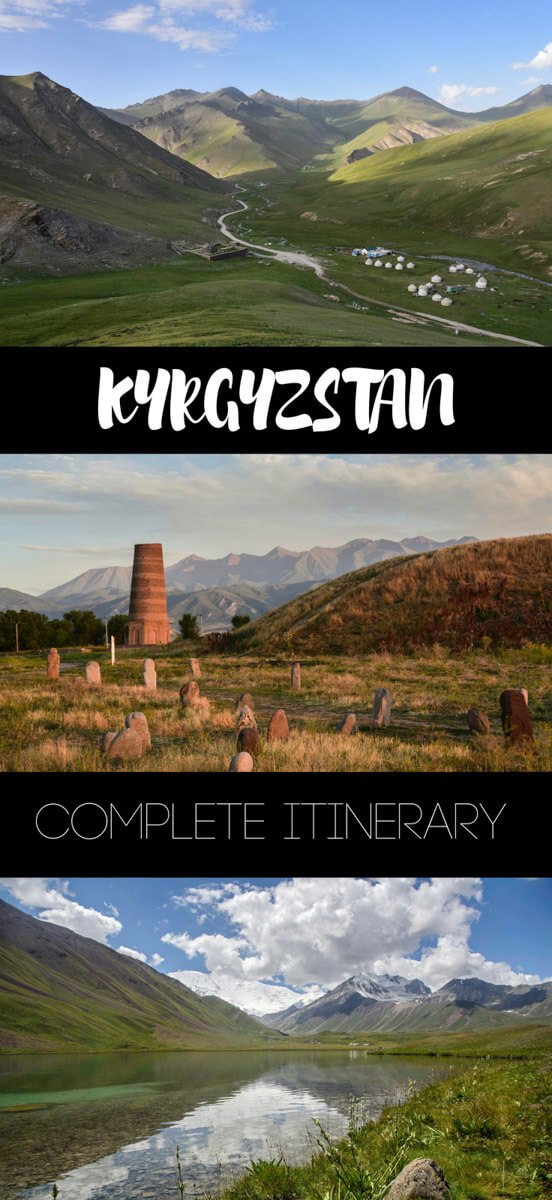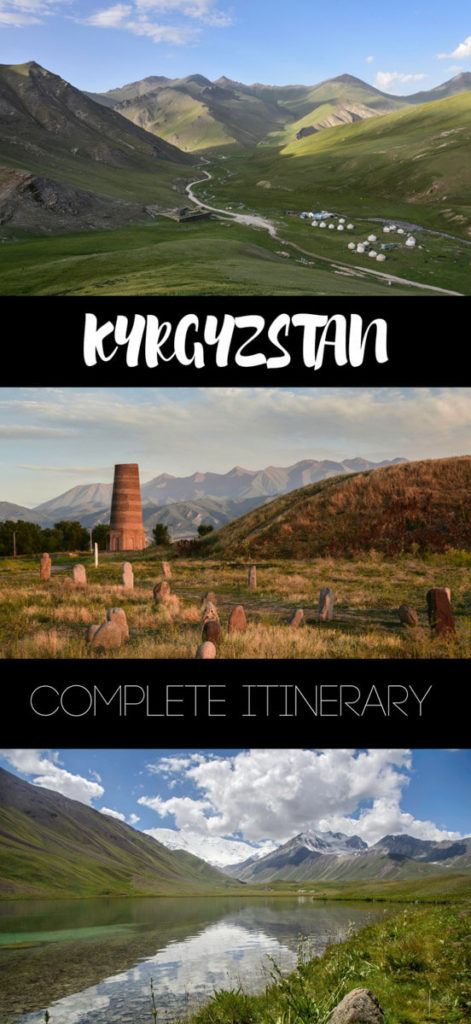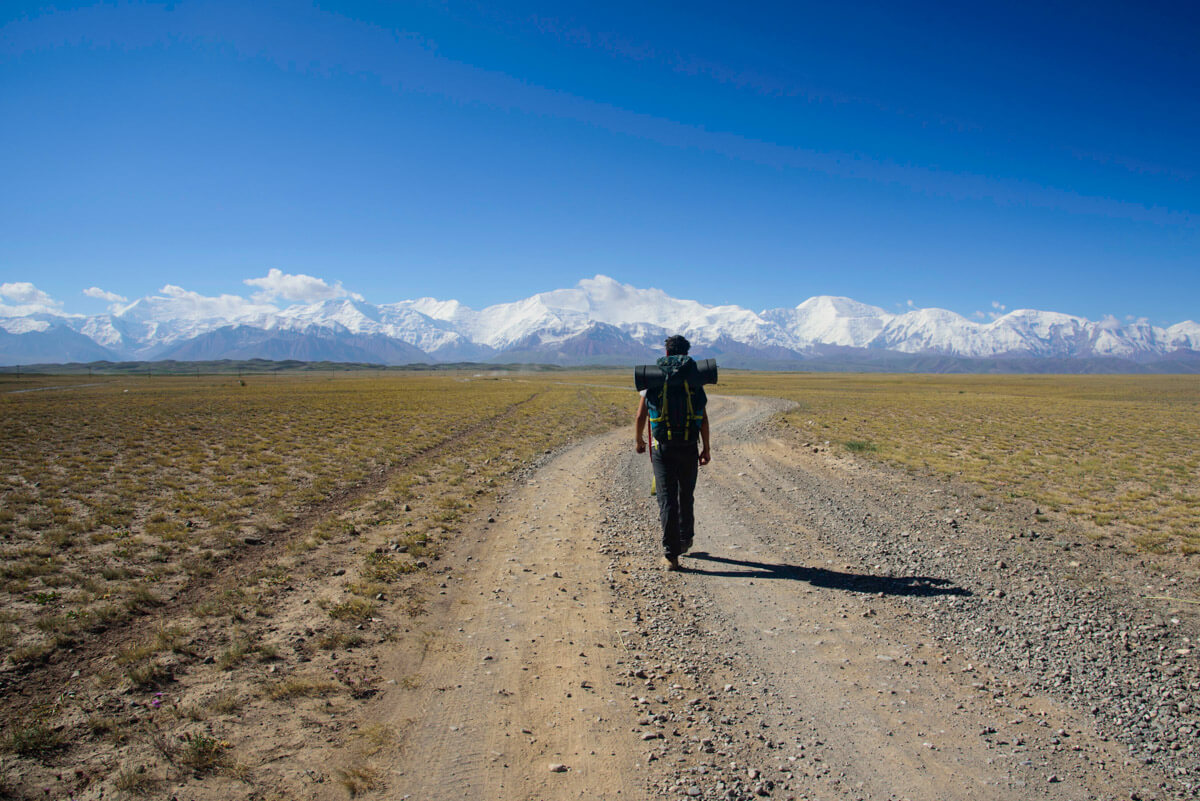 Travel safety in Kyrgyzstan
From a crime perspective, backpacking in Kyrgyzstan is a really safe destination for travelers.
The only dangers you may encounter are those related to road accidents (some people drive like crazy) and, of course, the mountains.
Useful books for planning your Kyrgyzstan travel itinerary
For more books to Kyrgyzstan and Central Asia, check:
The best 28 books on Central Asia
Kyrgyzstan Travel Guide by Bradt
By far, the best and most complete book guide to Kyrgyzstan. Bradt writes the most awesome guides, as they are always filled with great cultural insights and personal experiences. I always buy their Kindle version for whatever country I go to.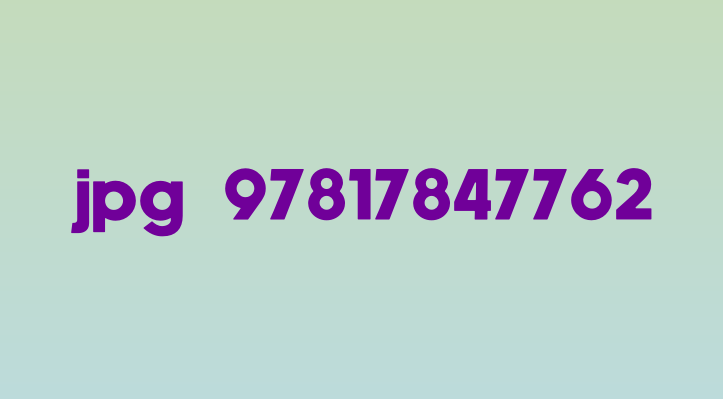 Central Asia Guide by Lonely Planet
A classic. If you are traveling throughout the region, this might be a more economical option, rather than buying one guide per country but remember that it is not as insightful as Bradt's.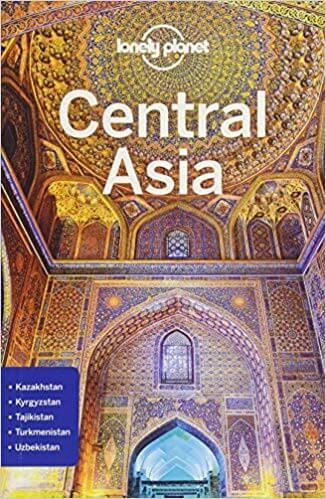 Don't forget to check my list of the best books on Central Asia and the Silk Road
Places to visit in Kyrgyzstan in a 2-week itinerary
Here are all the places I visited in Kyrgyzstan in a 15-day itinerary.
Places to visit in Kyrgyzstan in 2 weeks – Map
Click on the image below to see the interactive map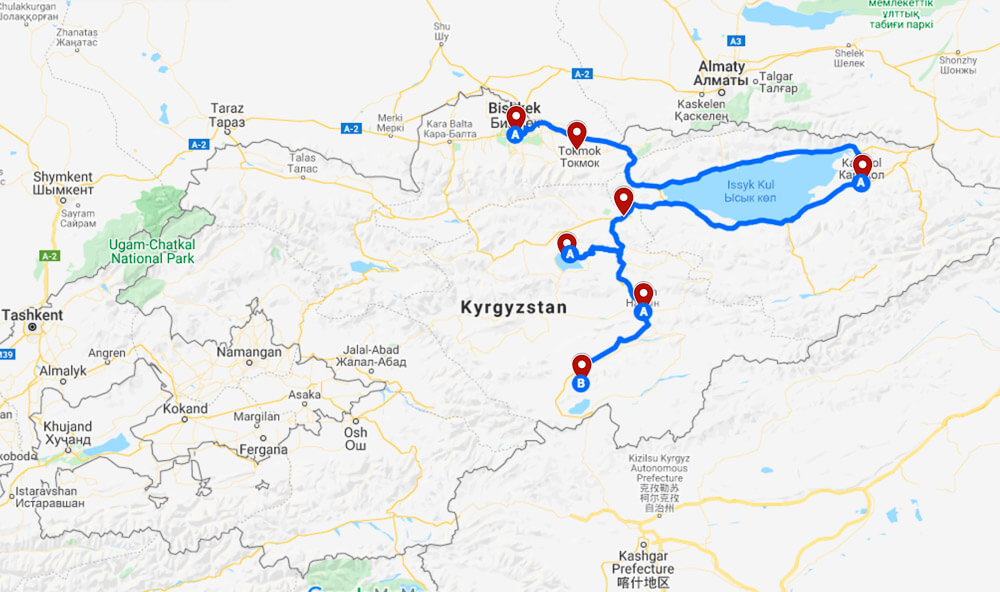 Day 1, 2 – Bishkek, the capital
Most likely, your Kyrgyz journey will start in Bishkek, as the flights from Europe are the cheapest in the region, plus this is the first destination for overlanders traveling from Almaty in Kazakhstan.
After some hard-backpacking in Pakistan and a short visit to Xinjiang, for me, Bishkek felt like a dream. Home to a liberal and Westernized society, the streets of Bishkek are filled with all sorts of bars and restaurants, as well as a large expat and digital nomad communities.
I actually spent 25 days here, wandering around its pubs and working on my blog, while taking advantage of the high-speed Wi-Fi.
However, if you are here for just 2 weeks, I don't think you care about doing Western stuff.
In fact, I recommend spending the minimum days possible in Bishkek, as there are not many touristic sites here, besides Osh Bazaar, one of the greatest in the region; Ala-Too square, the main central square; and the State History Museum.
For more information, read this great Bishkek City Guide.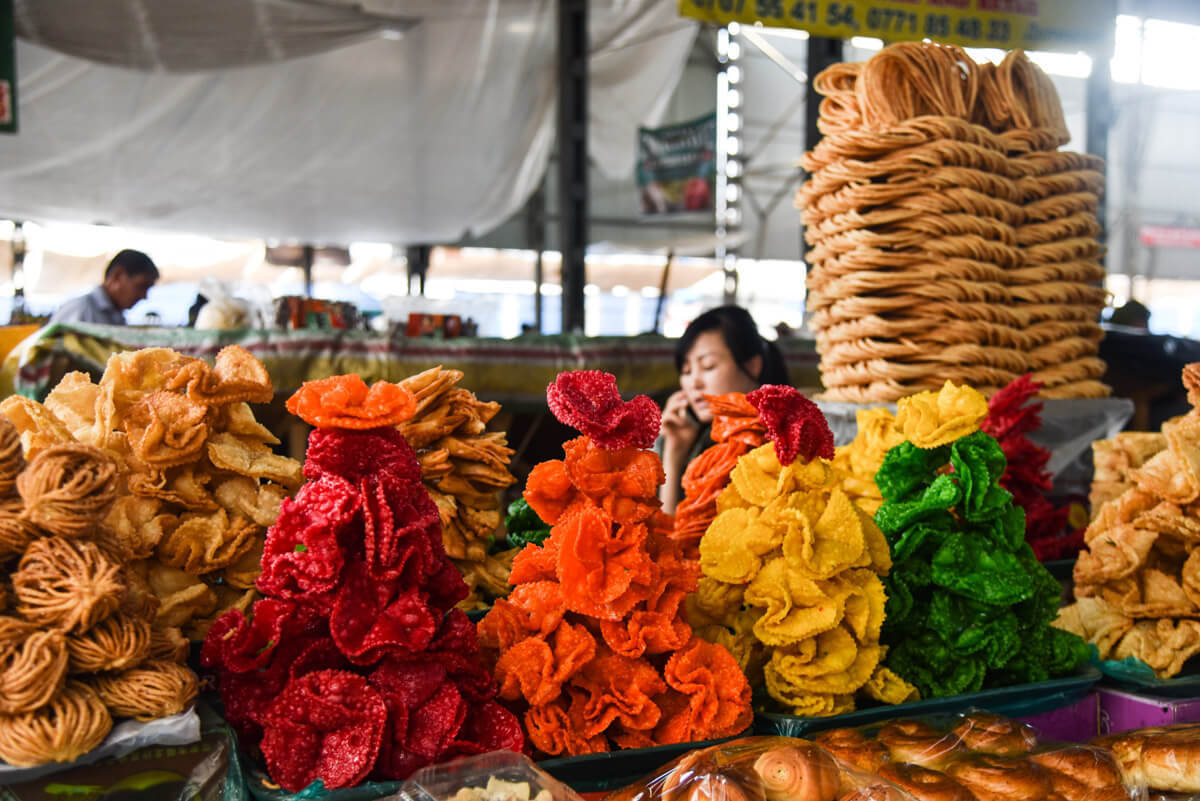 Where to stay in Bishkek
Backpacker Hostel– Friends Guest House & Hostel – I stayed here for nearly two weeks. The owner is a cool local guy who really strives for people to socialize and just have fun. It has a very big common garden, with loads of comfortable seats, beer for sale and everything you need. There are several kitchens, bathrooms and a wide range of both dorms and private rooms. One of the best choices in town for both backpackers, couples and any kind of traveler.
Koisha Hostel – This hostel was highly rated because of its great location and amazing facilities. They also have a courtyard where you can relax and cool down after a nice stroll of the city.
Premium Hostel – Central Hostel 312 – I spent my first few days here and it was really great. With very modern facilities and extremely comfortable mattresses, this hostel is a great choice for those looking for a more comfortable place to stay. Prices are obviously higher but still, it's quite affordable.
Centre hostel – A very cozy hostel that has a terrace and free WiFi throughout the property. This property was highly rated because of their comfy beds and accommodating staff.
Mid-range Hotel – Garden Hotel – I have seen that many readers of my blog book this hotel and I can easily see why. The staff is amazing and they serve an amazing breakfast. For people who don't want to stay in hostels, this is the best place in the city.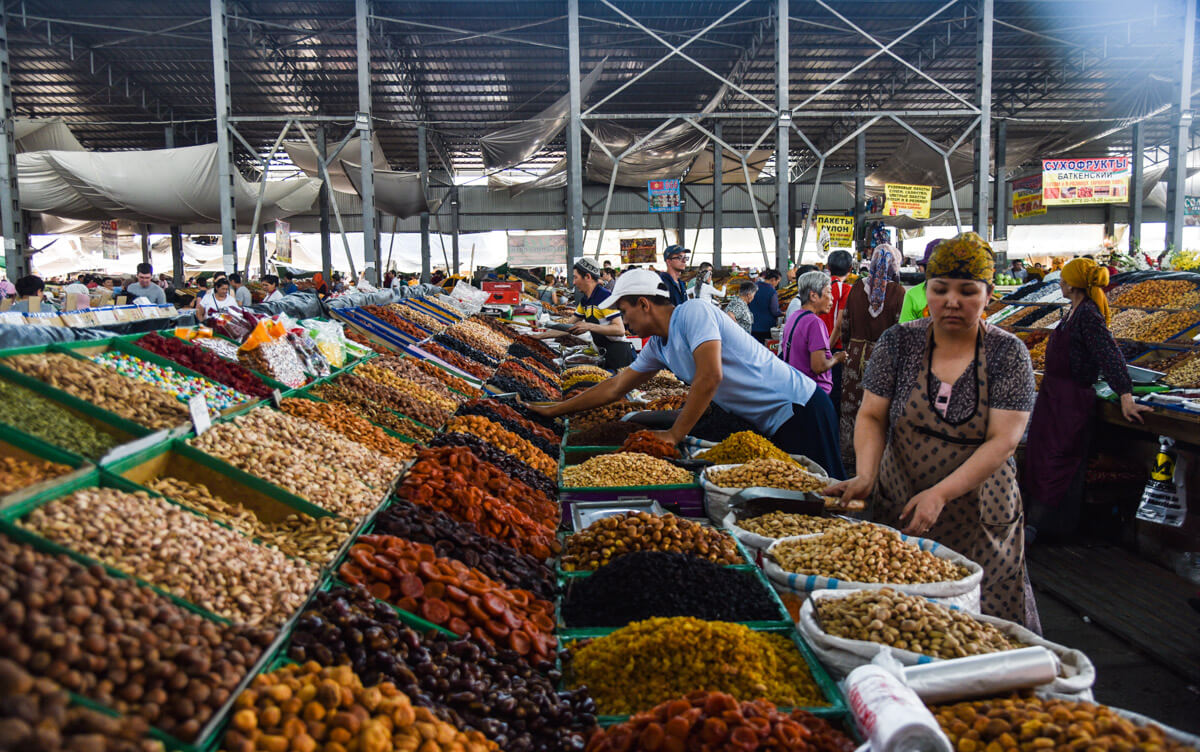 Burana Tower – Silk Road monument – Day 3
Kyrgyzstan is part of the Silk Road, so why is everybody always talking about its mountains and not ancient monuments? That's a good question.
Unfortunately, very few buildings remain from that time but the beautiful Burana Tower is one of them.
Located only 70km from Bishkek, this is one of the most outstanding Silk Road Heritage sites to visit in Kyrgyzstan and this minaret is the only thing that remains from an ancient city once called Balasagun, which was sacked by the Mongols in the 12th century and then finally destroyed in the 14th.
The area is filled with petroglyphs and balbals, a sort of grave marked by the Turks during their journey through Central Asia.
Most people come here on a day trip from Bishkek but I recommend coming and staying overnight.
Why? First of all, because sunset is the best time to visit it. And second, because it is on your way to your next destination.
Entrance fee – 60KGS (90¢)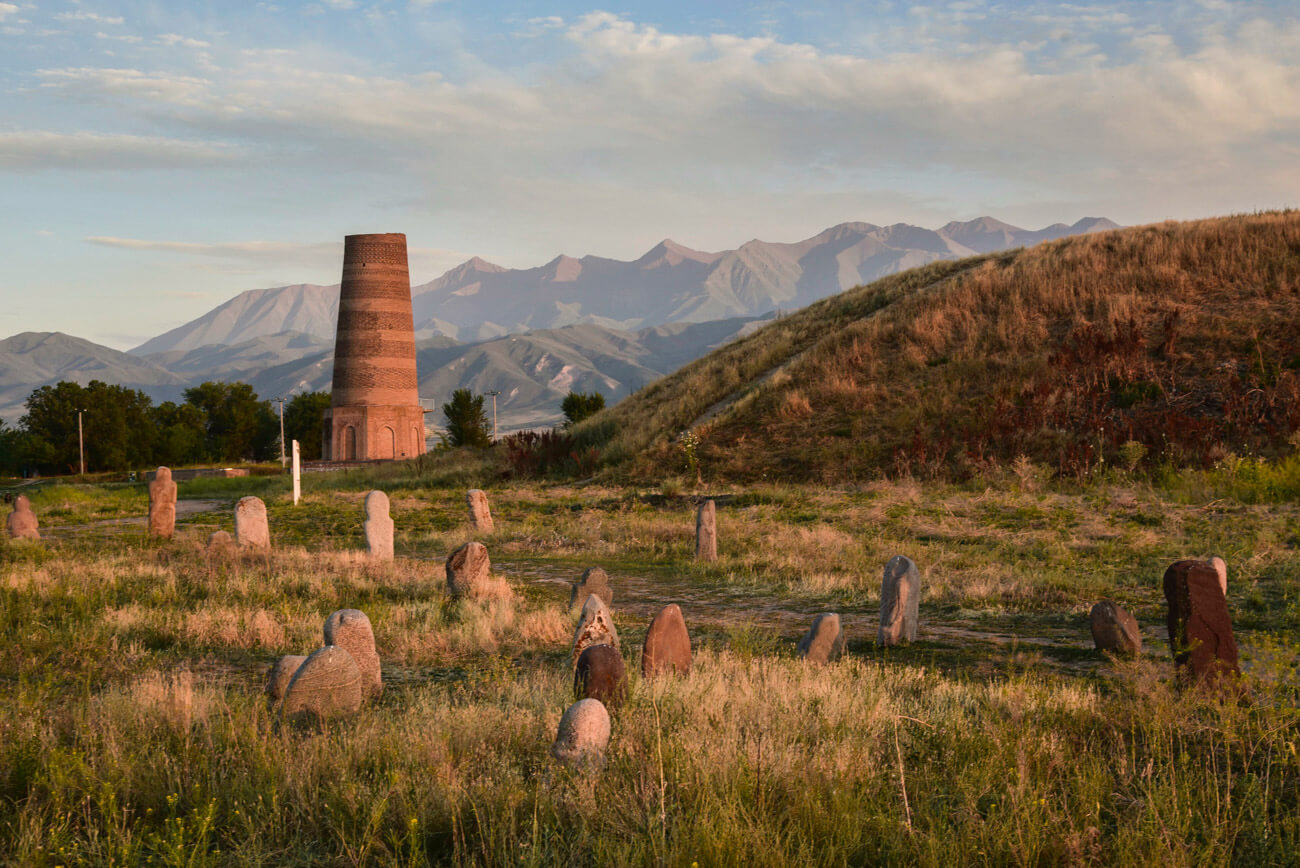 How to get from Bishkek to Burana Tower
Marshrutkas to the town of Tokmok leave from the eastern bus station of Bishkek (Location: 42.887272, 74.629646). The center of Tokmok is 14km from the Burana Tower.
The local price for a taxi is around 150KGS (2.10USD) but they may ask you for up to 250KGS (3.65USD).
Where to stay in Tokmok
Budget homestay – Kegeti Guest House – One of the few budget options in Tokmok is this traditional Kyrgyz guest house.
Mid-range – Grand Hotel Burana – A pretty fancy hotel, as per Kyrgyzstan standards, for mid-range travelers.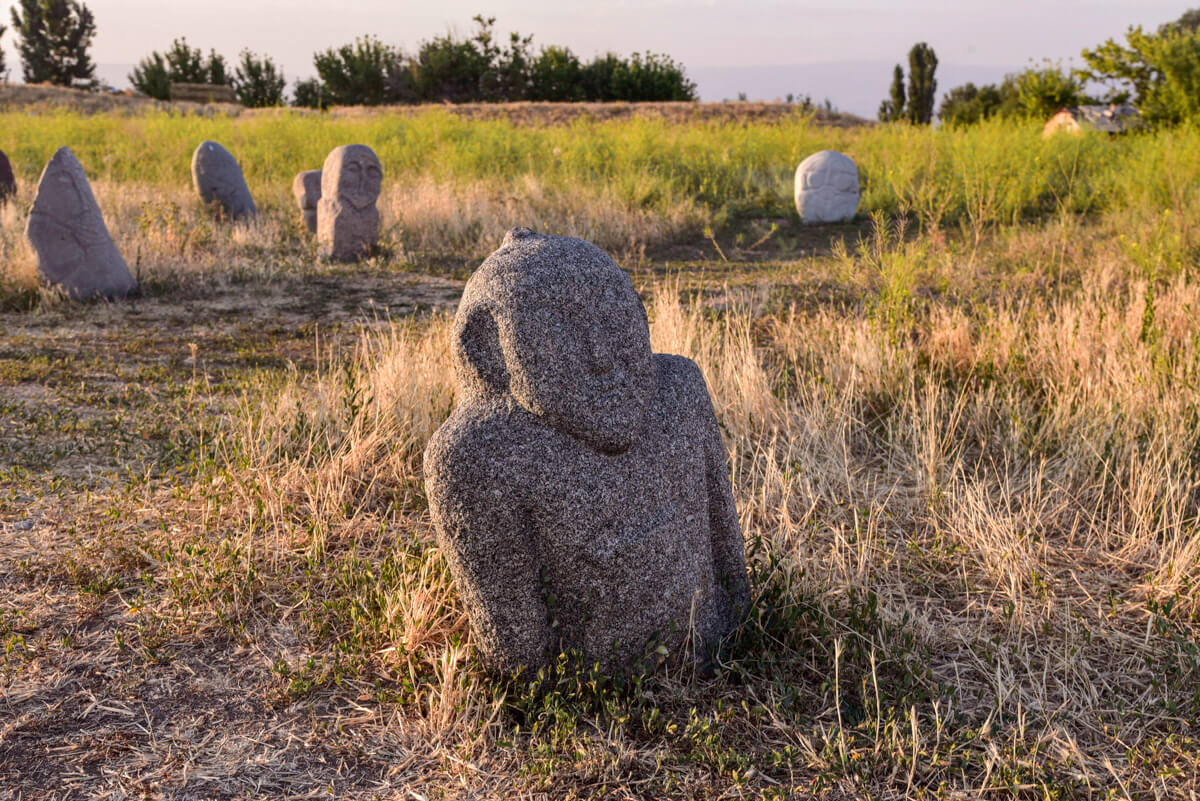 Karakol – Your trekking base – Day 4
With a wide array of cool cafés and restaurants, the most touristic town in Kyrgyzstan is a great base to rest after some trekking. Although, you should not stay here long unless you have plenty of time.
There is a trekking-gear store, where you can find from tents to camping gas and anything you may need.
However, keep in mind that the quality of the gear is not very good, so I always recommend bringing it from home.
In my trekking guide to Kyrgyzstan, you can find the recommended packing list.
How to get to Karakol from Bishkek
Marshrutkas leave from the western bus station (location: 42.885755, 74.56674) and cost 450KGS (6.50USD) for a 4-hour journey.
Where to stay in Karakol
Backpacker Hostel – Tent Hostel – A pretty cool and unique place. This hostel offers tents with comfy mattresses in a room. How cool is that? However, if you are more into normal beds, it also offers dorms with bunk beds. Tent Hostel is also a great place if you want to team-up with other trekkers.
Karakol Based Hostel (KBH) – A comfy and modern hostel that is 5-minute walk away from the city center.
Mid-range Hotel – Riverside – An ideal place for couples. This lovely guest house is run by a Dutch/Kyrgyz couple. It has very comfy beds, an awesome breakfast, and the owner is a very kind man who really knows what travelers need.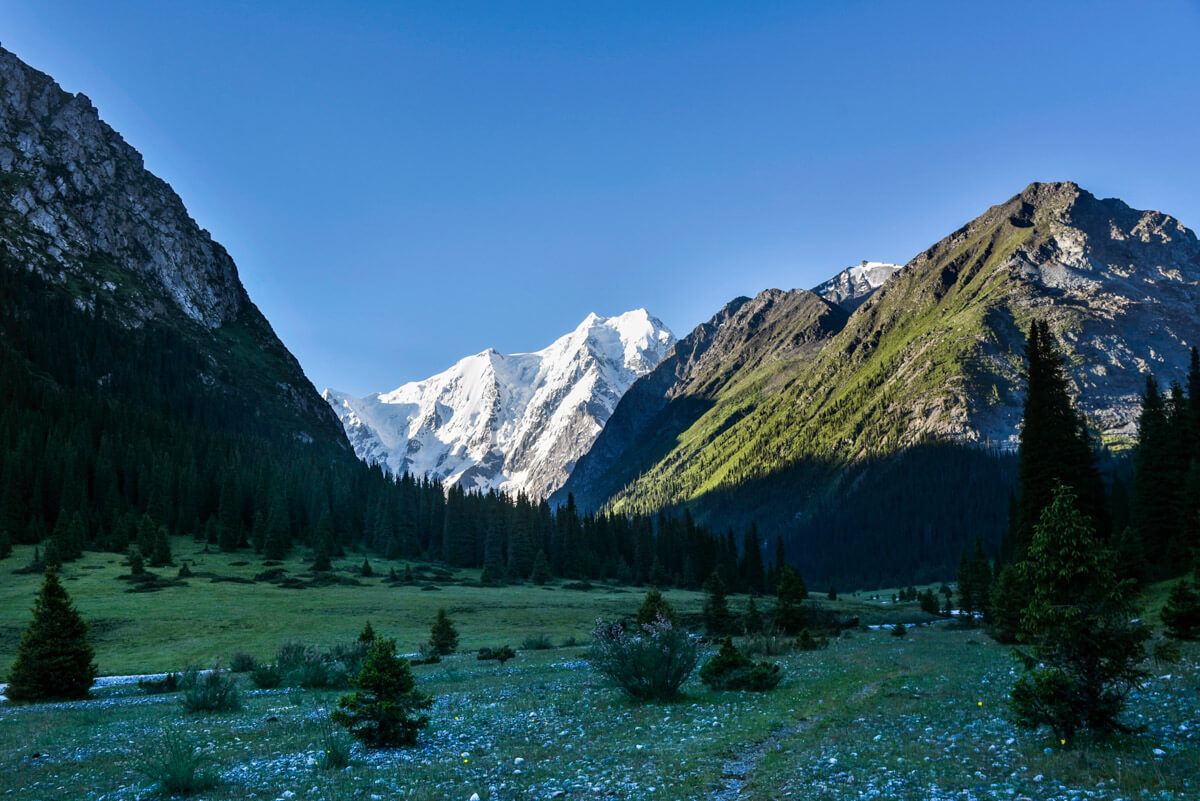 Archa Tör Pass – Off the beaten track trek – Day 5, 6, 7
You may have heard from a famous trek called Ala-Kul, which is a 3-5-day trek to a high-altitude lake.
That's the trek that most people who visit Kyrgyzstan do. It is a pretty awesome trek but still, it may get busy during peak season.
If you want to really get off the beaten track, you should add Archa Tör into your Kyrgyzstan itinerary, which is as challenging and beautiful and goes over a striking 3,800-meter pass, from where you get stunning views of the famous Karakol peak.
Moreover, along the way, you will find a few yurt camps inhabited by real nomads who will be happy to feed you, asking nothing in return.
For a full review, including trail-itinerary, inspiring photos and other trekking tips, read my post: Trekking in Karakol – Archa Tör Pass trek.
Still, the Ala Kul trek is a great alternative, and here you can read the full review
Kochkor – Your base for Song Kul – Day 8
A pretty ugly town but a comfortable base for going to one of the dreamiest places to visit in Kyrgyzstan: Song Kul.
In Kochkor, there are some good homestays and a few relatively nice restaurants.
However, you seriously don't want to stay here for many days, so just pick a good guest house and head to Song Kul on the next day.
How to get to Kochkor from Karakol
On the seventh day, you will return to Karakol from your trek so, on the following day, take a marshrutka to the town of Balykchy (220km, 2:30h).
In Balykchy, take a second marshrutka to Kochkor (60km, 40min).
I am not sure about the prices as I did the journey in small sections, but you should not pay more than 250KGS (3.60USD) for both tickets.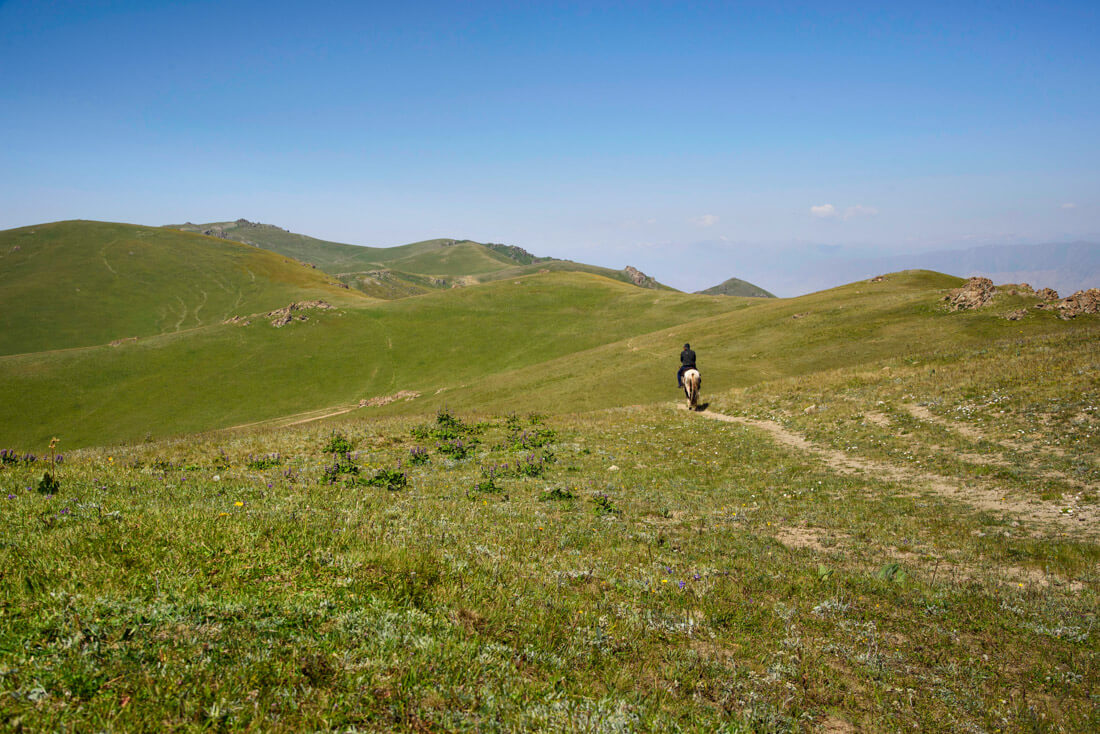 Where to stay in Kochkor
Budget Hostel (Homestay) – Happy Hostel – This place is all right. Despite being called a hostel, this is the typical Kyrgyz homestay but it has a dorm, as well as private rooms. They serve home-made dinner and everything you can expect from the lovely local families.
A bit nicer Homestay – Guest House Baytur – Similar to the previous one but everything is newer, the food is better and it is more well-located.
Note: I guess you noted that I skipped Issyk Kul Lake, which is the largest lake in Kyrgyzstan and, actually, the second largest alpine lake in the world. For me, Issyk Kul was pretty disappointing, as the northern shore was filled with tourists and the southern shore, which is less touristic, was not as beautiful as I expected. I am not saying it's a bad place but I think there are thousand better places in Kyrgyzstan. The reason why it is so famous is that the ocean is thousands of miles away from Kyrgyzstan, so this is the closest thing to a sea they have. If you don't have many days, I recommend you skip it but, if you still want to go, check this post from Kathmandu & Beyond: Things to do around Issyk Kul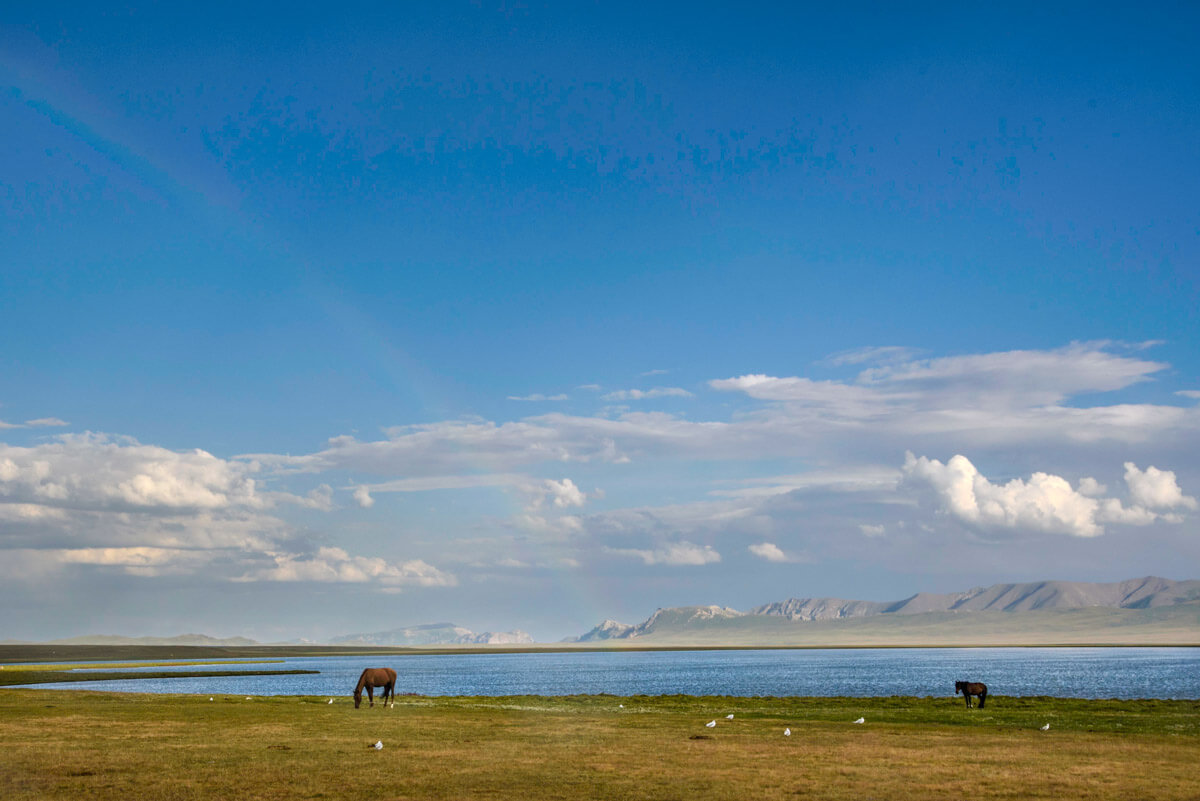 Song Kul – A dreamy alpine lake – Day 9, 10
Song Kul is, definitely, one of the best things to do in Kyrgyzstan, and it's easy to understand why.
Surrounded by beautiful, rolling hills and located in the middle of a massive, flat plain, from where you see the most stunning sunsets in the country, Song Kul has become the perfect postcard Kyrgyzstan backpacking itinerary.
It's a place to just relax, hang out with the nomads, stay in a yurt and do short half-day treks.
However, when I went there in July, in the main area of the lake, there were plenty of commercial yurt camps hosting dozens of different tourists.
And you definitely don't want to see that…
With this, I am not saying that you shouldn't go to Song Kul. Of course, you should!
However, since ninety-five percent of the tourists come directly by car from the town of Kochkor, why not do things a little bit differently and come trekking, independently, from the village of Kyzart, which is located at the other side of the lake?
Very few people come this way and I guarantee you that you'll see virgin velvet-green hills and unique lake views from Kyzart Pass.
Note: You may need an extra day if you come walking from Kyzart.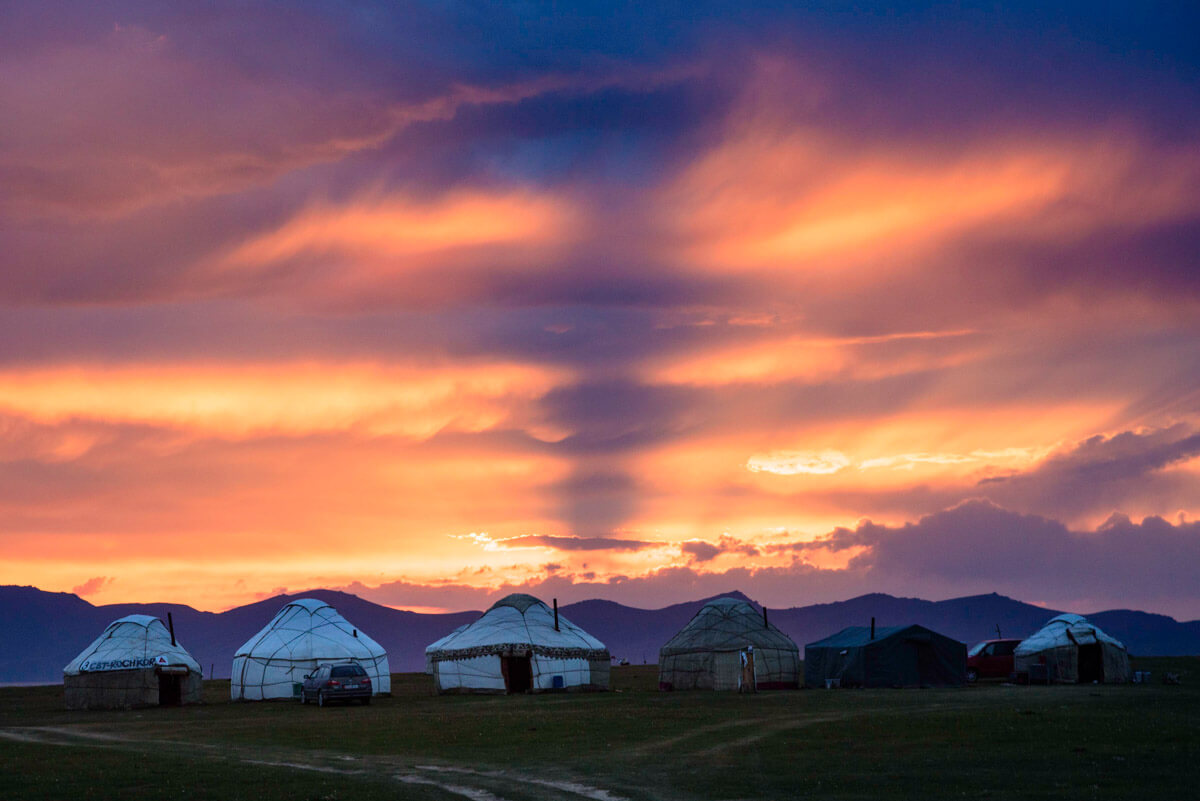 How to get to Song Kul from Kochkor
Song Kul is around 100km from Kochkor and there is no public transportation but just expensive taxis. Prices range from 1,200KGS to 2,000KGS (17USD to 30USD).
Alternatively, you can hitchhike but keep in mind that, in this part of the world, even locals pay when hitchhiking.
Where to stay in Song Kul
There are plenty of yurt camps where you can stay for around 10USD, including dinner and breakfast. There is no need to book for a yurt in Kochkor.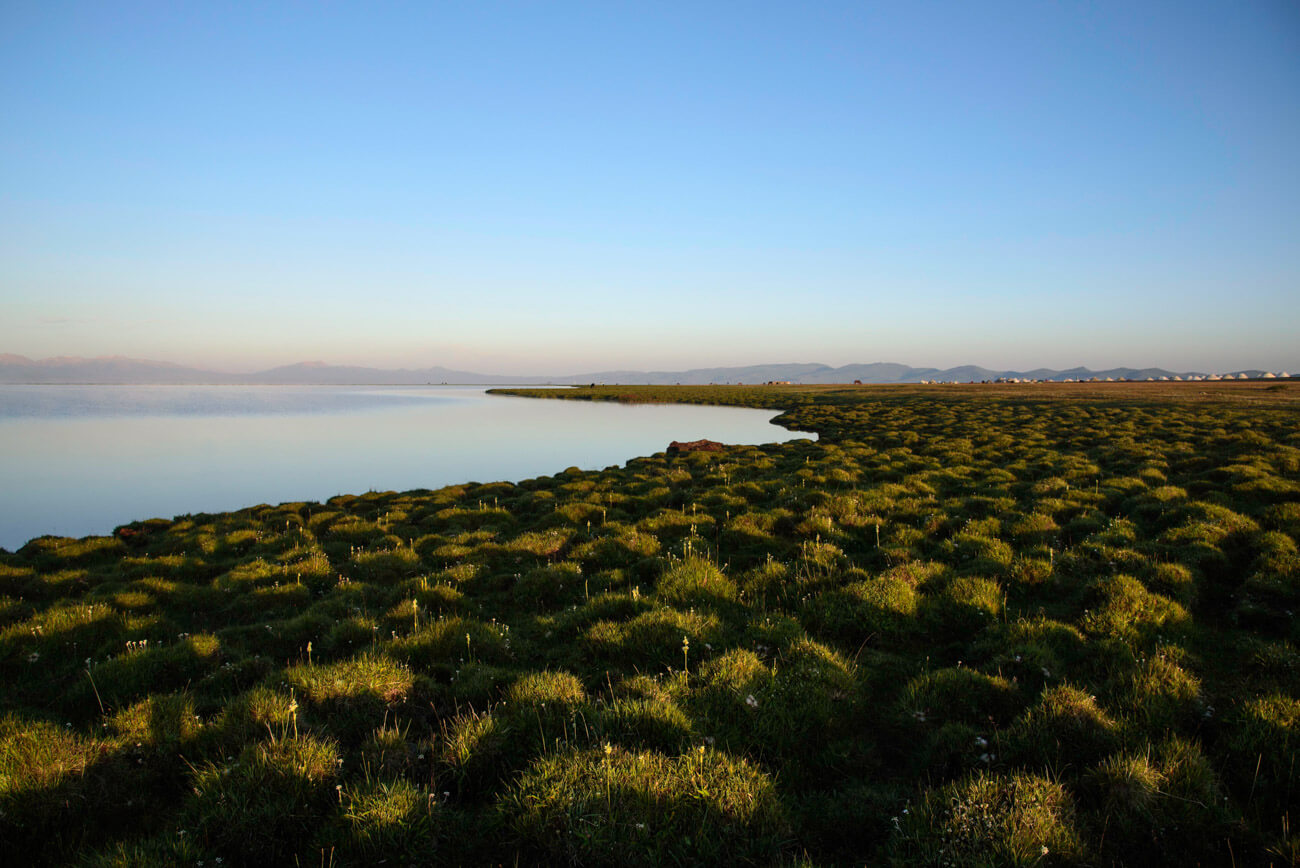 Naryn – The base to Tash Rabat – Day 11
Another quite ugly Kyrgyz town where you need to spend the night if you are heading to the beautiful Tash Rabat. Naryn has a wide range of budget accommodation, shops, and restaurants.
How to get to Naryn from Kochkor
Local shared taxis from Kochkor cost 250KGS (3.60USD) but, since Kochkor is quite touristic, they may charge you more. Bargain! It's a 2-hour journey.
Where to stay in Naryn
Budget Homestay – Zheenkan – The typical Kyrgyz guest house, very clean and good enough for just one night.
Mid-Range Guest House – Kunduz Guest House – A comfy guest house that features awesome Wi-Fi, really nice rooms, and a cool breakfast.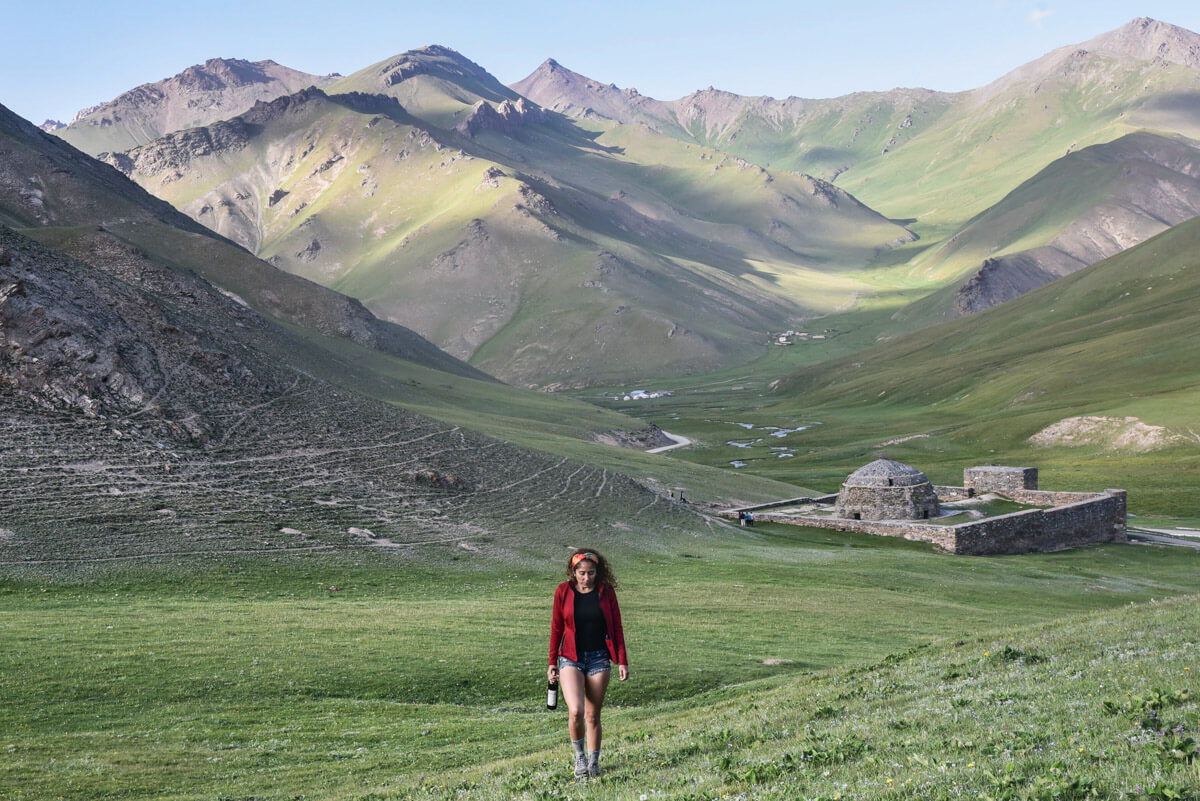 Tash Rabat – The ancient Silk Road route – Day 12, 13
Due to its long-distance and difficult accessibility, only a small bunch of travelers visit Tash Rabat, an ancient caravanserai from the 15th century which, for centuries, sheltered hundreds of merchants, traders, and travelers, who made their journeys along the famous Silk Road.
Tash Rabat is the most stunning Silk Road heritage site in Kyrgyzstan and not only because it's a beautiful, perfectly restored building but also, because it's located in one of the most epic places ever.
Tash Rabat is in the south-east of the country, very close to the Chinese border.
Here you can also go trekking to Chatyr Lake on a 2-day trek. I did it on a horse and it was awesome.
Tash Rabat was, perhaps, my favorite place in while backpacking in Kyrgyzstan.
Note: You may need an extra day if you plan to go to Chatyr Lake.
Here you can read my full review, including transportation options and how to get your permit to Chatyr:
Horse riding in Kyrgyzstan: Tash Rabat to Chatyr Kul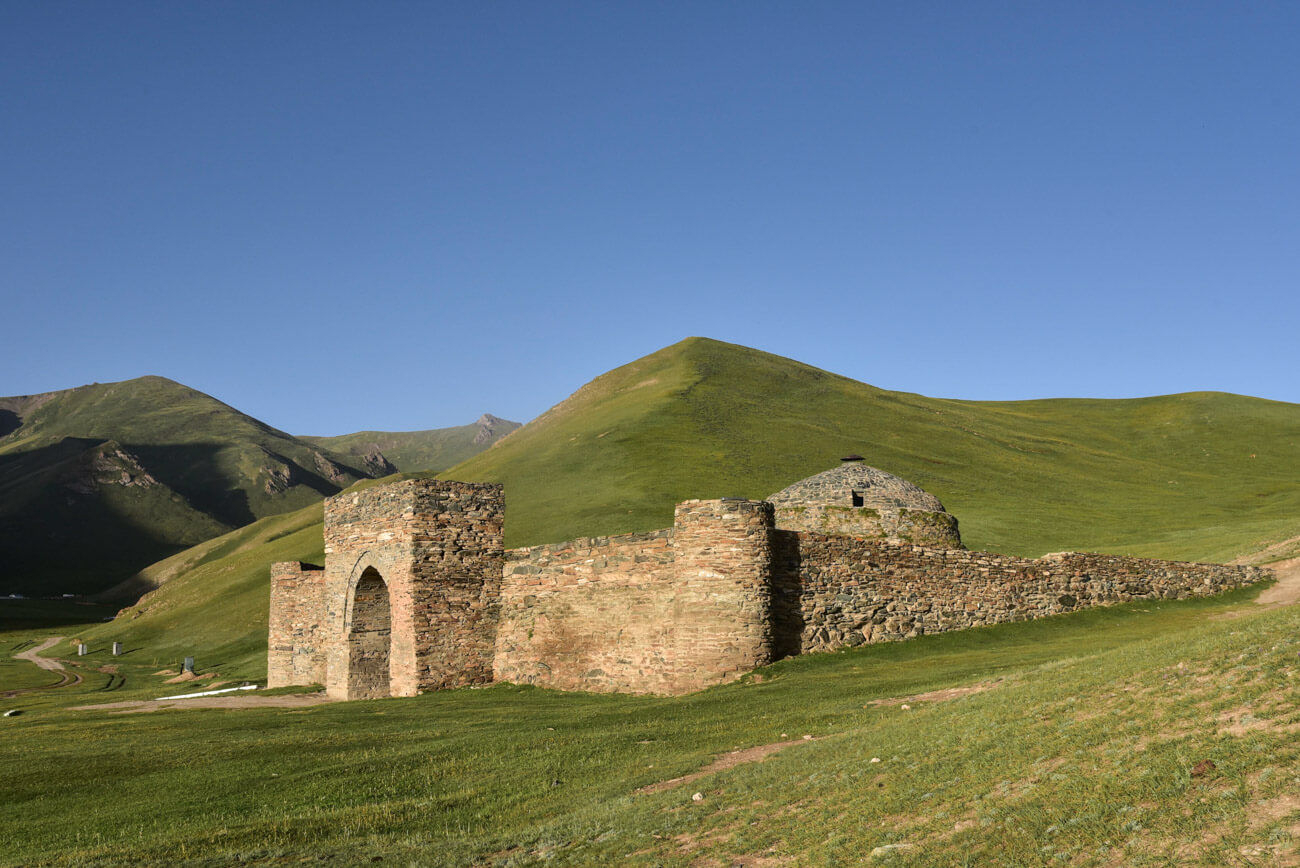 How to get to Tash Rabat from Naryn
In the previous article, you will find all the details.
Where to stay in Tash Rabat
There are plenty of yurt camps but I recommend you stay with Elizat, since she is the only person speaking proper English.
You can contact her at atelizatmasirova@gmail.com or call her at +996707880161. Otherwise, ask for her at your arrival in Tash Rabat.
Backpacking in Kyrgyzstan – 3-4 week itinerary
Remember to get travel insurance for Kyrgyzstan
IATI Insurance covers high altitude trekking + offers long term plans, so it's perfect for Kyrgyzstan and Central Asia
Get your 5% exclusive discount by purchasing via this link.
Note that the south of Kyrgyzstan is really remote and the journey from Bishkek to Osh takes at least 12 hours.
That's why, if you only have two weeks, it would be difficult to replace any of the previously suggested places with these.
Places to visit in Kyrgyzstan in 3-4 weeks
Click on the image below to see the interactive map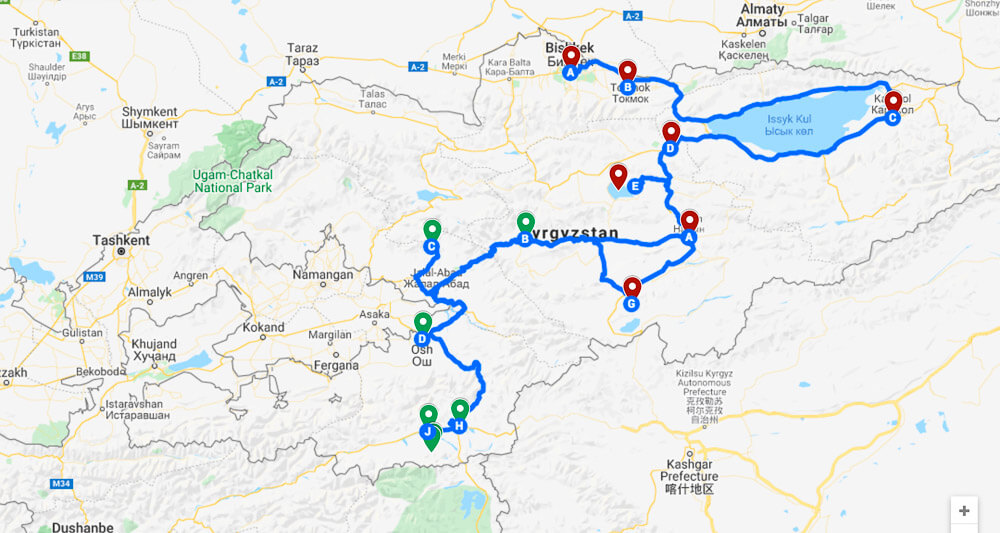 The journey from Naryn to Arlsanbob – 1 to 2 extra days
No matter where you are, the journey to southern Kyrgyzstan is absolutely insane. Jalal Abad is the nearest big city to Arlsanbob and where you should go first.
How to go to Jalal Abad via Kazarman
If you are in Naryn, this is the shortest route. However, the road connecting both towns is a 400-kilometer dusty and bumpy road. You should know that public transportation doesn't exist.
The easiest way to go would be in your own car or by taxi but be aware that taxis are quite expensive. CBT Naryn can organize the journey for you, so I suggest you email them to ask for prices.
Alternatively, if you have time, you could also hitchhike, but it will take you at least two days. I know one guy from Ireland who did it. To do so, you can first go by local shared taxi (from Naryn bazaar) to a village called Ak-Tal or somewhere close, because nearby there's a direct road going to Kazarman.
If you don't want to hitchhike, a second alternative would be going to Naryn bazaar where, occasionally, you may find local shared taxis going to Jalal Abad. This seems like a feasible option but, unfortunately, they leave very randomly, so you will need to try your luck. Whatever option you choose, the road and views are just awesome.
How to go via Bishkek
From Bishkek, there are daily local shared taxis going to Jalal Abad. It's an 11-hour journey and it costs around 1,000KGS (14USD).
The station to Jalal Abad is in Pushkin Street, more or less in this location: 42.878245, 74.582258. Try to go as early as possible.
Moreover, if your destination is Arslanbob, you will have to get off in Bazaar Kognor, a small town one hour before Jalal Abad.
Read: Backpacking in Kazakhstan – 1 to 4-week itinerary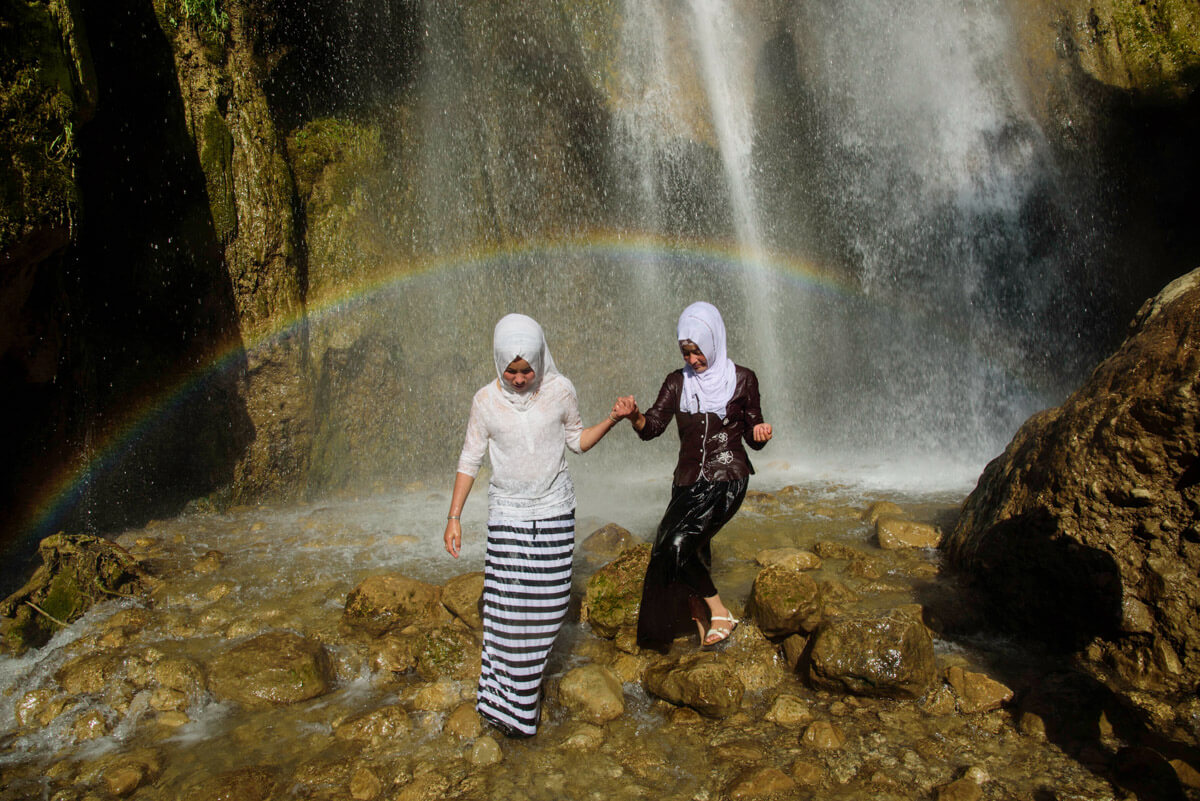 Arslanbob – Best homestays in Kyrgyzstan – 2 or 3 extra days
Some travelers say that Arslanbob is a bit touristic but, in my opinion, I think that, since the village is so tiny, it's easy to bump into other travelers.
Located in the south of the country, not very far from the Uzbek border, most people living in Arslanbob are Uzbeks.
This means that here you will see plenty of different faces, as well as eat the traditional Uzbek plov, consisting of rice fried in lamb fat, with carrots and raisins.
Arslanbob is very close to the Fergana Valley, so if you want to know more about this troubled region, read: A guide to the Fergana Valley in Uzbekistan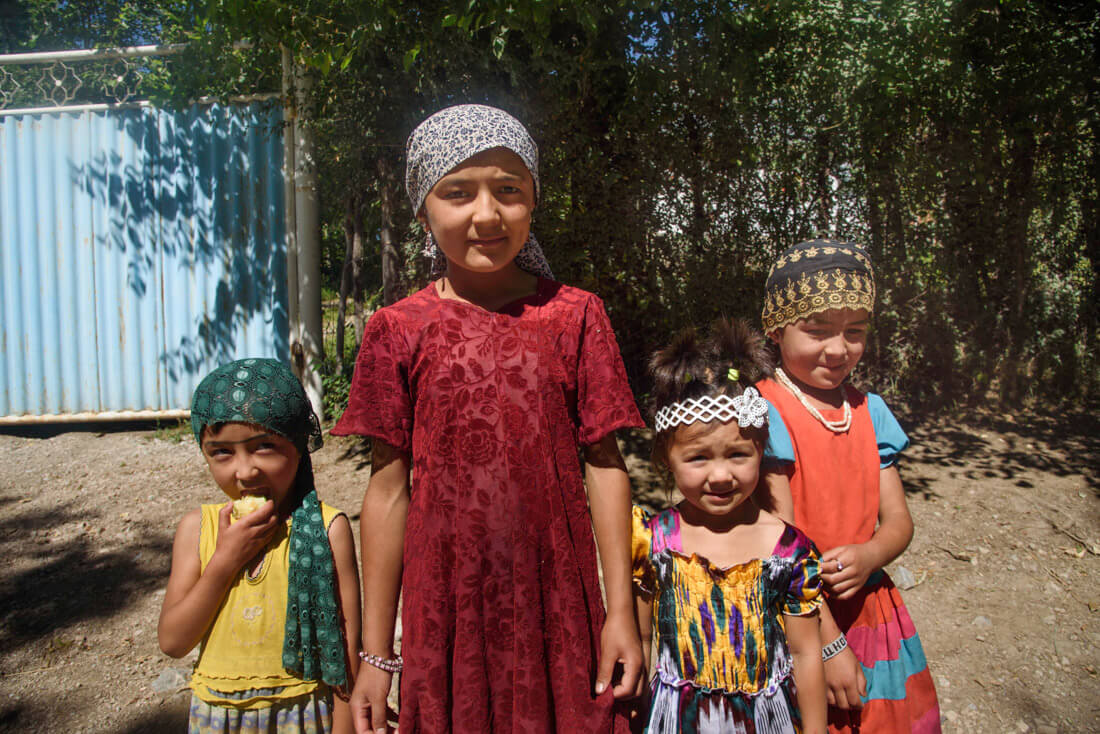 Arslanbob is a great place to rest from your hectic travels, as this is one of the very few villages in the country which has a real soul (in Kyrgyzstan, towns tend to be boring) and it's also famous for having the best homestays, run by local families who have lovely gardens, comfortable rooms and will feed you until you explode.
There are also plenty of day-treks to waterfalls, forest walks and a very challenging 4-day trek to one striking lake.
By the way, Arslanbob is home to the largest walnut forest in the world.
Where to stay in Arslanbob
The CBT Arslanbob can tell you about the available homestays. All of them are great, run by Uzbeks and have nice gardens. Shoot them an email and book your favorite one.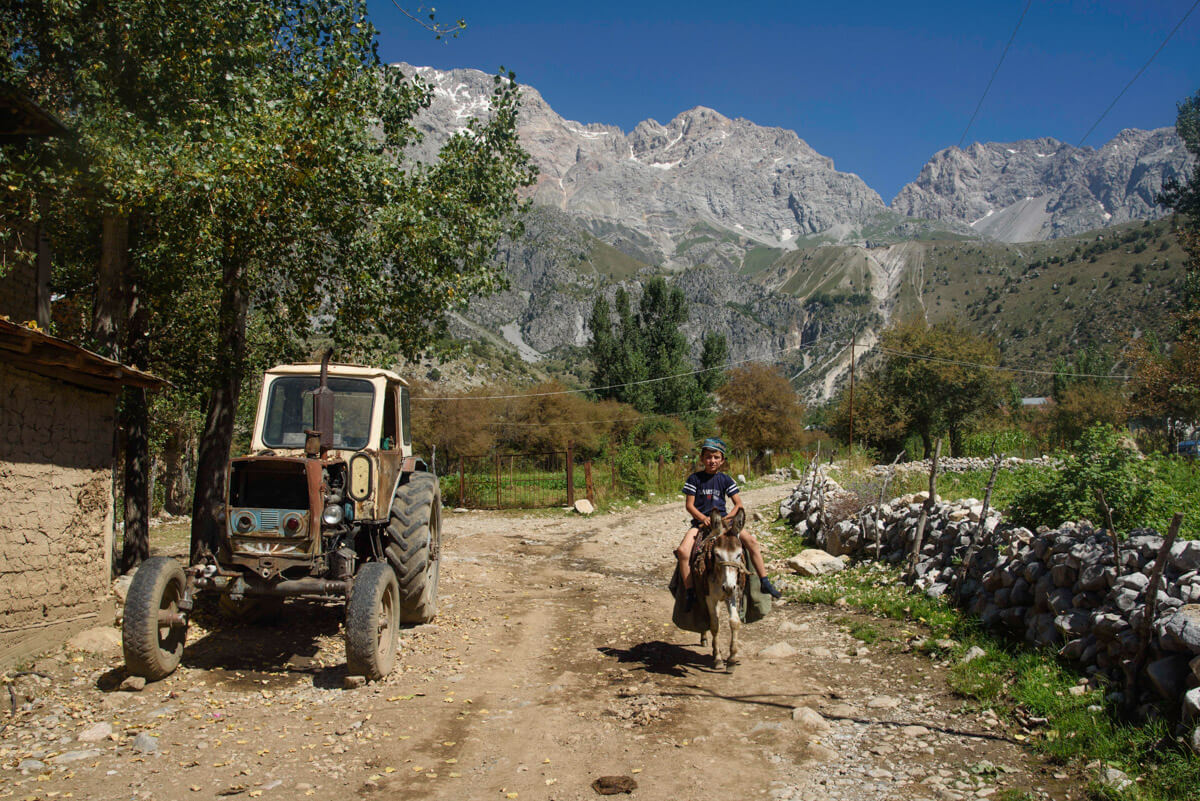 Osh – A historical transit point – 2 or 3 extra days
The second most important city in Kyrgyzstan, Osh is a must-stop for anyone trying to cross the border to China over the Irkeshtam pass, to Tajikistan over Kyzyl Art, or to Uzbekistan.
For this reason, due to its strategic location, Osh has been a very important transit point from Silk Road times, hence here you will find a surprising cultural blend.
Osh is way more conservative than Bishkek, so here you won't find as many Western things to do. Osh is best enjoyed strolling down its many bazaars and eating at the local eateries.
If you want to know more, read this post from Uncornered Market: Travel Guide to Osh.
How to get to Osh from Arslanbob
There are two direct marshrutkas a day, one at 6:30am and the other at 1:00pm. Otherwise, you can go first to Bazar Kognor and take a second marshrutka to Osh.
Alternatively, you can also go by local shared taxi at any time, but it's more expensive (500KGS, 7.30USD).
Heading to Tajikistan? Read: A guide to the Pamir Highway
Where to stay in Osh
Super Budget Hostel – Osh Guest House – Much cheaper than Biy Ordo but, of course, not as cool and comfortable. However, this is a great place to team-up with other travelers to travel the Pamir Highway.
Mid-range Guest House – Eco House – If you don't want to stay in a hostel for backpackers, this is one of the top-rated guest houses in Osh. Very comfortable, amazing breakfast and at a very good price for what you get.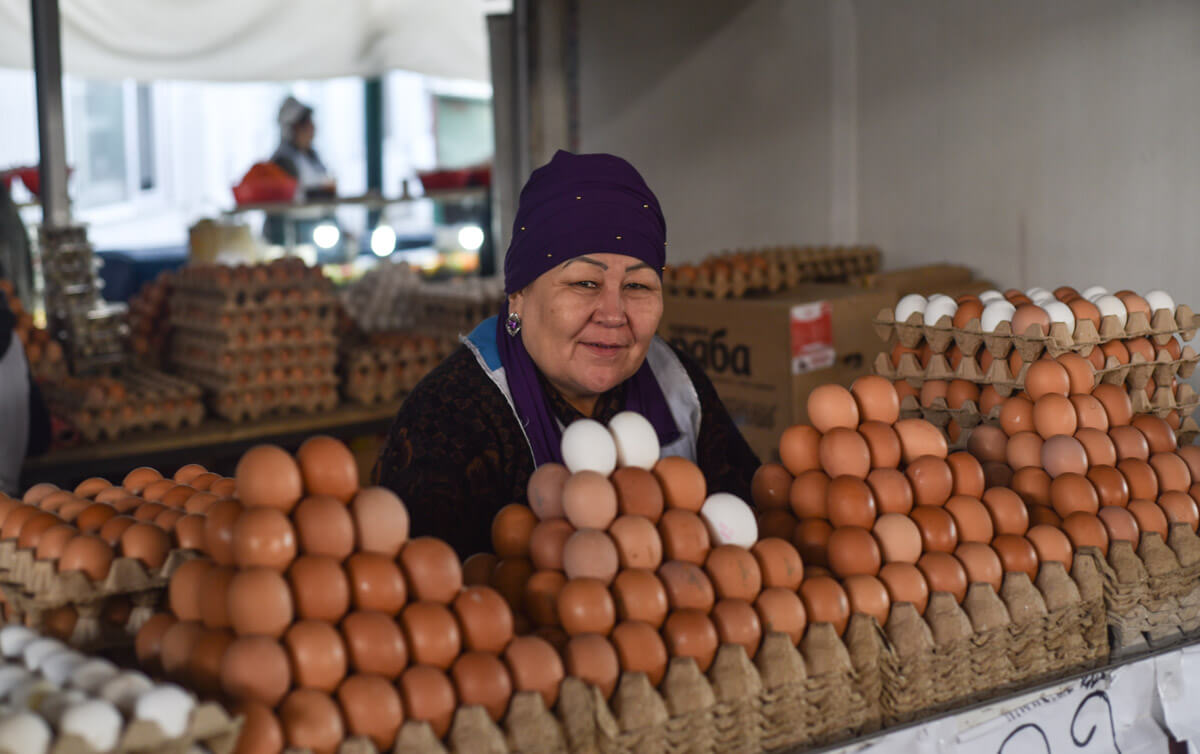 Sary Mogol, Sary Tash, and the Alay Valley – 2 or 3 extra days
Unless you are coming from or going to China or Tajikistan, due to its remoteness, people tend to skip the Alay Valley, a dreamy plain situated 3,200 meters above sea level, which marks the border with Tajikistan and from where you get perfect views of the Pamir range.
However, even if you aren't traveling to either of those countries, I can guarantee that coming here is definitely worth it, as the surrounding mountains are astonishing and among the least discovered in the whole of Kyrgyzstan.
The main two villages in the Alay Valley are Sary Tash and Sary Mogul but I recommend staying in Sary Mogul, as the village is more beautiful and it's the starting point to the Lenin Peak Base camp.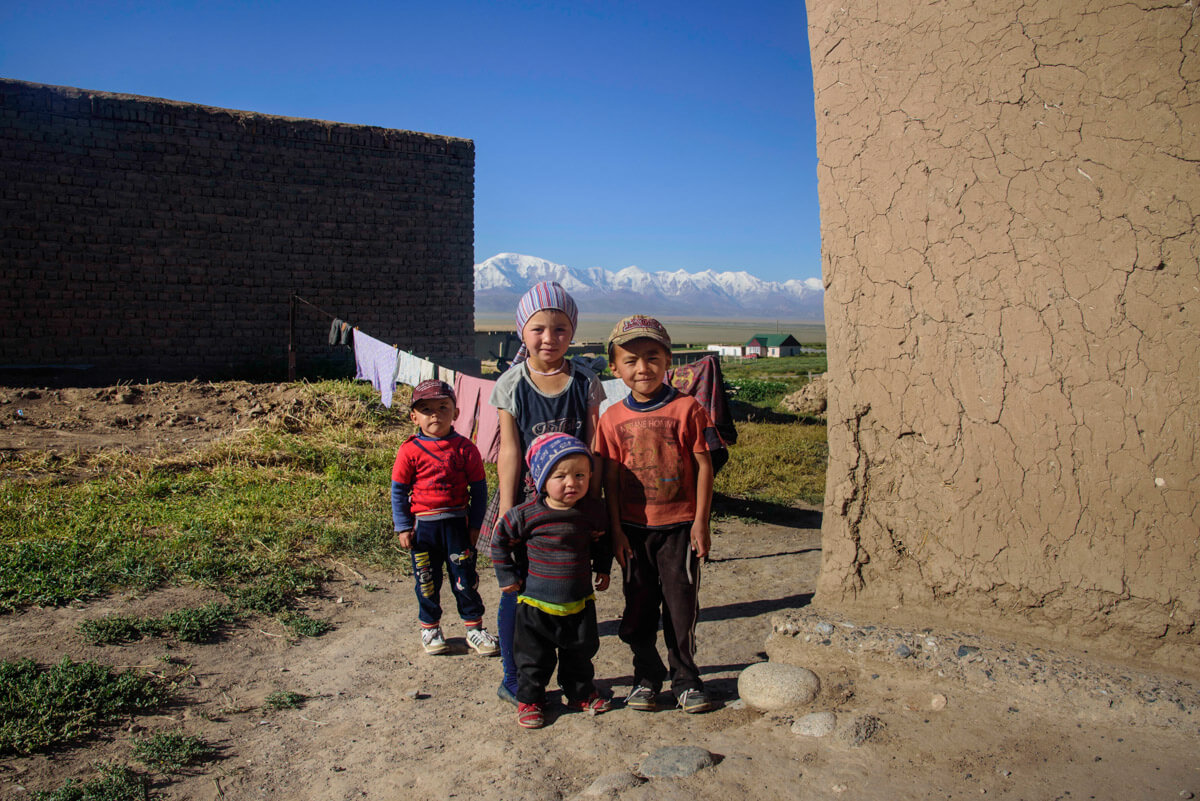 How to get to Sary Tash from Osh
Marshrutkas leave daily until 2pm from the Osh station located here: 40.536484, 72.798298. It costs 350KGS (4USD) for a 3-hour journey.
How to get to Sary Mogul from Sary Tash
Both villages are really close (30km) and I think that your best and quickest bet is to wait on the road for any ride.
Where to stay in Sary Tash
Budget Homestay – Muras Homestay – A pretty decent but average homestay where you are likely to meet overlander travelers coming or heading to China or Tajikistan.
Where to stay in Sary Mogul
You will find many homestays. We stayed in a very random one.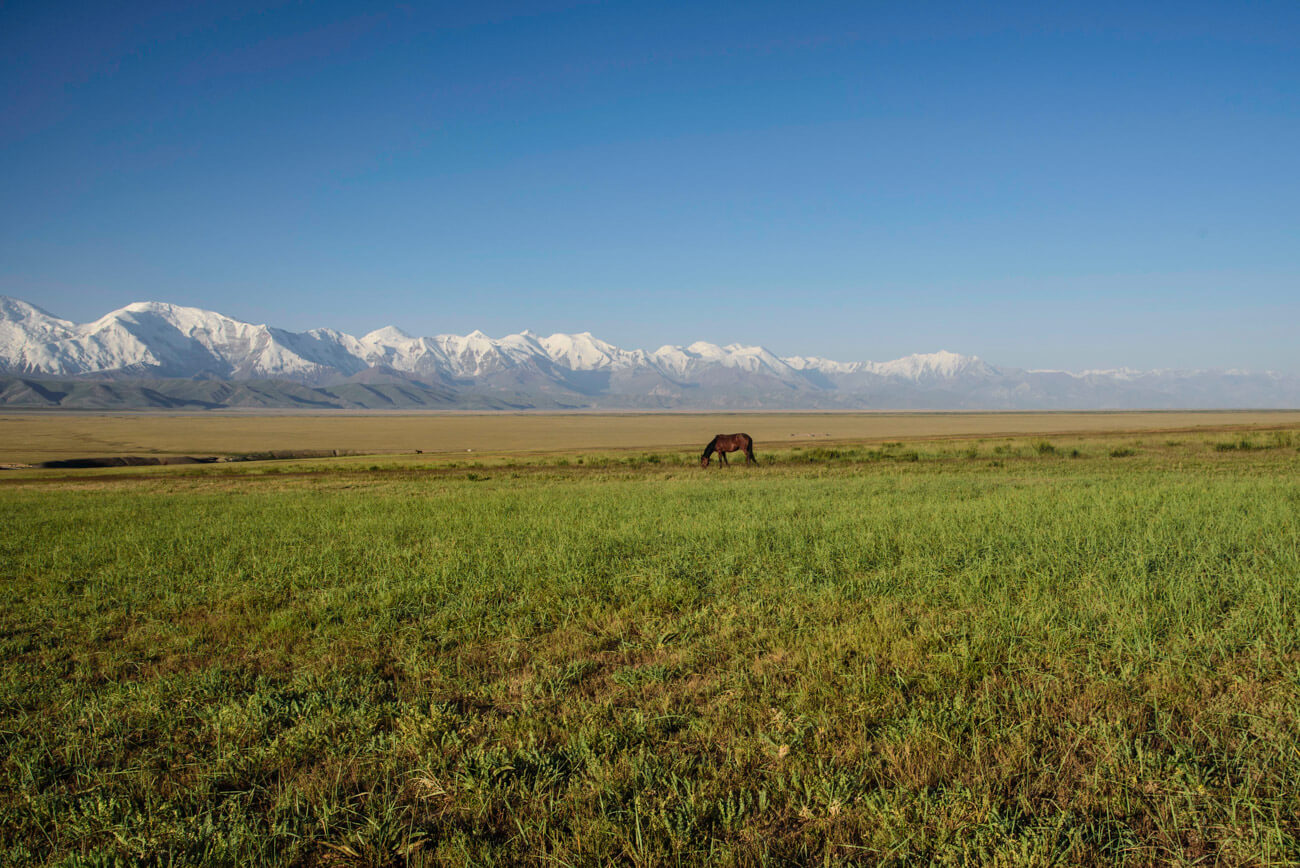 Tulpar Lake and Lenin Peak base camp – 2 or 3 extra days
There are two kinds of people. The ones who make it to Lenin Peak base camp and the ones who go to Tulpar Lake.
Normally, since Lenin Peak requires a permit, many travelers prefer to stay at Tulpar, a tiny lake located right in the middle of small, rolling hills and from where you have very nice views, unless it's cloudy, of Lenin Peak.
Here we had one of our best camping spots in the country. The lake is around five hours walking from Sary Mogul.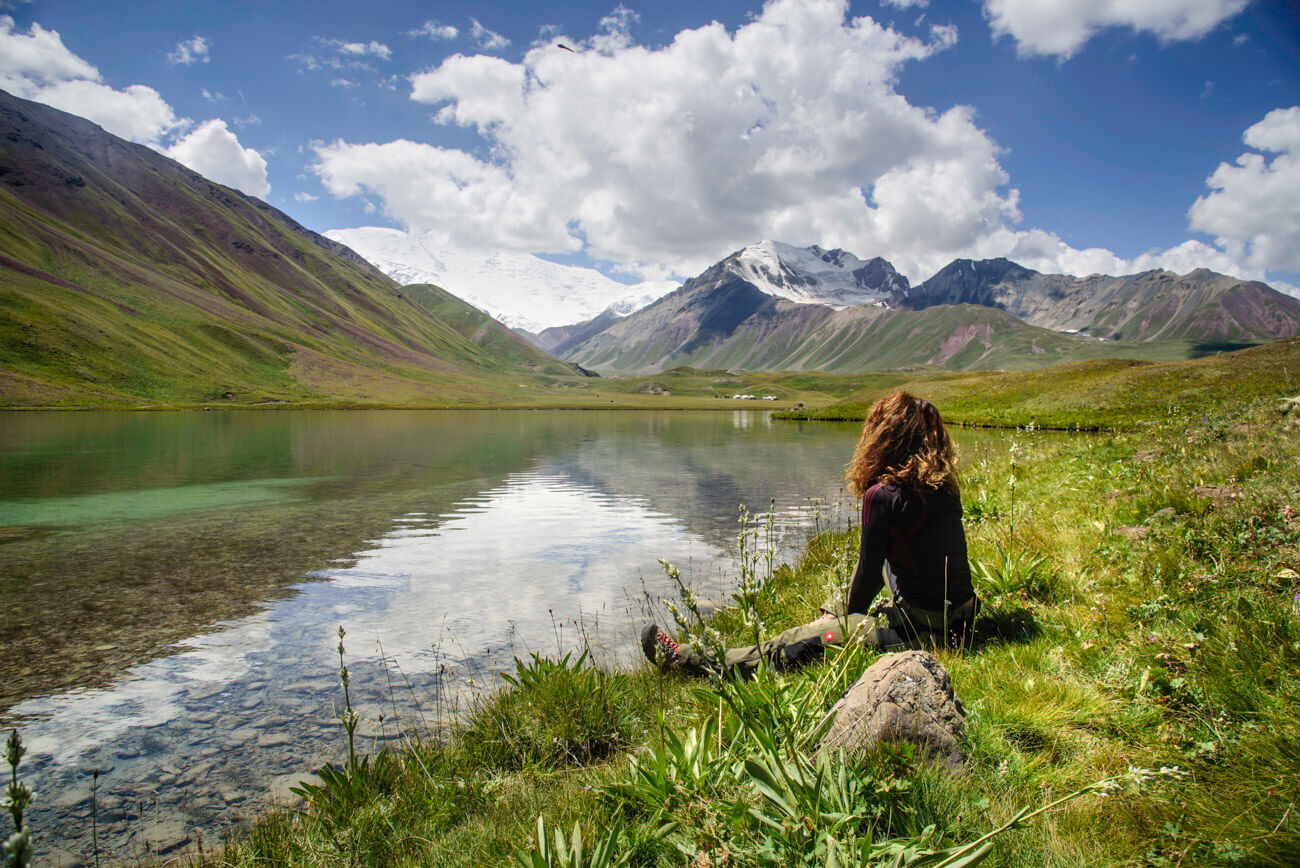 Even though you need a permit to visit Lenin Peak, I strongly believe that you should make the small effort, get it and come here because its massive glaciers, contrasting colors and striking scenery make me believe that this is one of the best trekking experiences I've ever had.
Note: I didn't get the permit but I still went there. Nobody checked it 🙂
Lenin Peak is a 7,200-meter mountain, the second highest within the Pamir range.
It's said that Lenin Peak is the easiest to climb of all the mountains in the 7,000's, but don't get very excited, as you still need to be an experienced climber.
However, for travelers and backpackers, the base camp is very accessible and, if you are reasonably fit, you can also reach the advanced base camp, which is where you will get a real feel of the wild Pamirs.
It was very strange to wander around this area, as there were no travelers but a lot of climbers. Lenin Peak is, definitely, one of the best places to visit in Kyrgyzstan.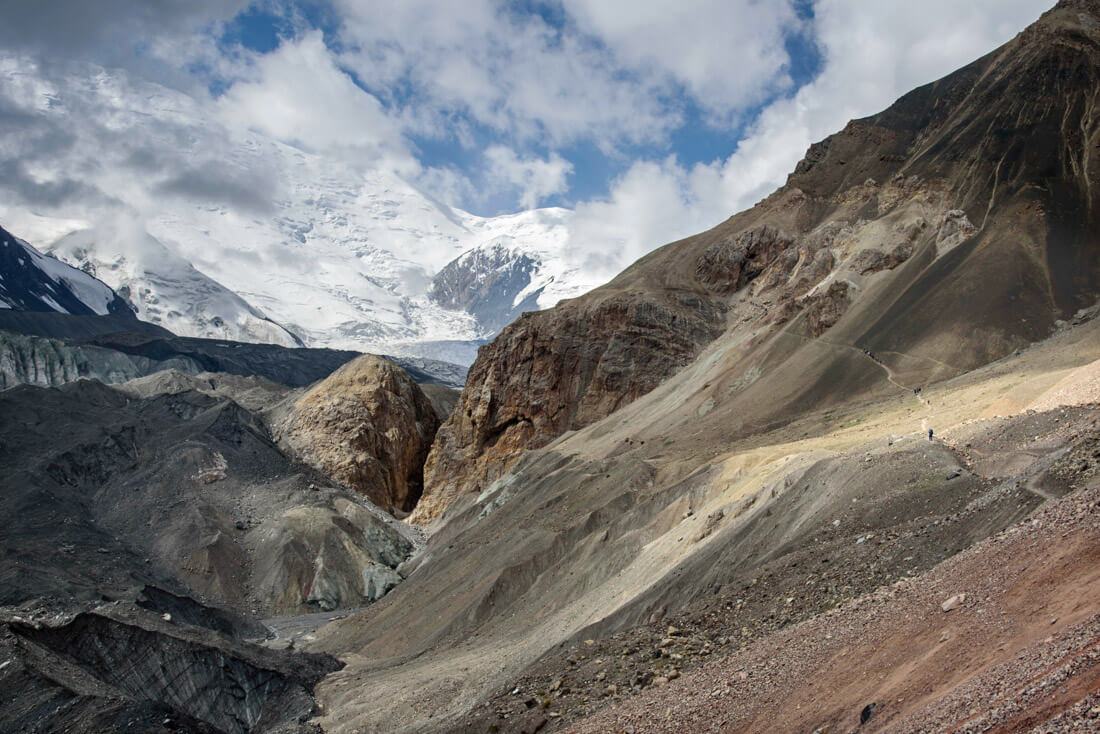 How to get to Tulpar Lake from Sary Mogul
It's a 5-hour walk through the Alay Valley. You can also go by taxi but it's a bit expensive. Ask for prices at the CBT Office in Sary Mogul.
How to get to Lenin base camp from Tulpar
It's just one hour walk from the lake. Furthermore, going to the advanced base camp takes around 5-6 additional hours.
Where to stay
In both Tulpar and the base camp there are yurt camps which charge between 10 and 15USD, including dinner and breakfast. In Tulpar Lake, rates are cheaper.
More information for backpacking in Kyrgyzstan
Remember to get travel insurance for Kyrgyzstan
IATI Insurance covers high altitude trekking + offers long term plans, so it's perfect for Kyrgyzstan and Central Asia
Get your 5% exclusive discount by purchasing via this link.
All guides and articles for traveling in Kyrgyzstan destination
Travel Itineraries to other countries in Central Asia