7 Very weird things to do in Belarus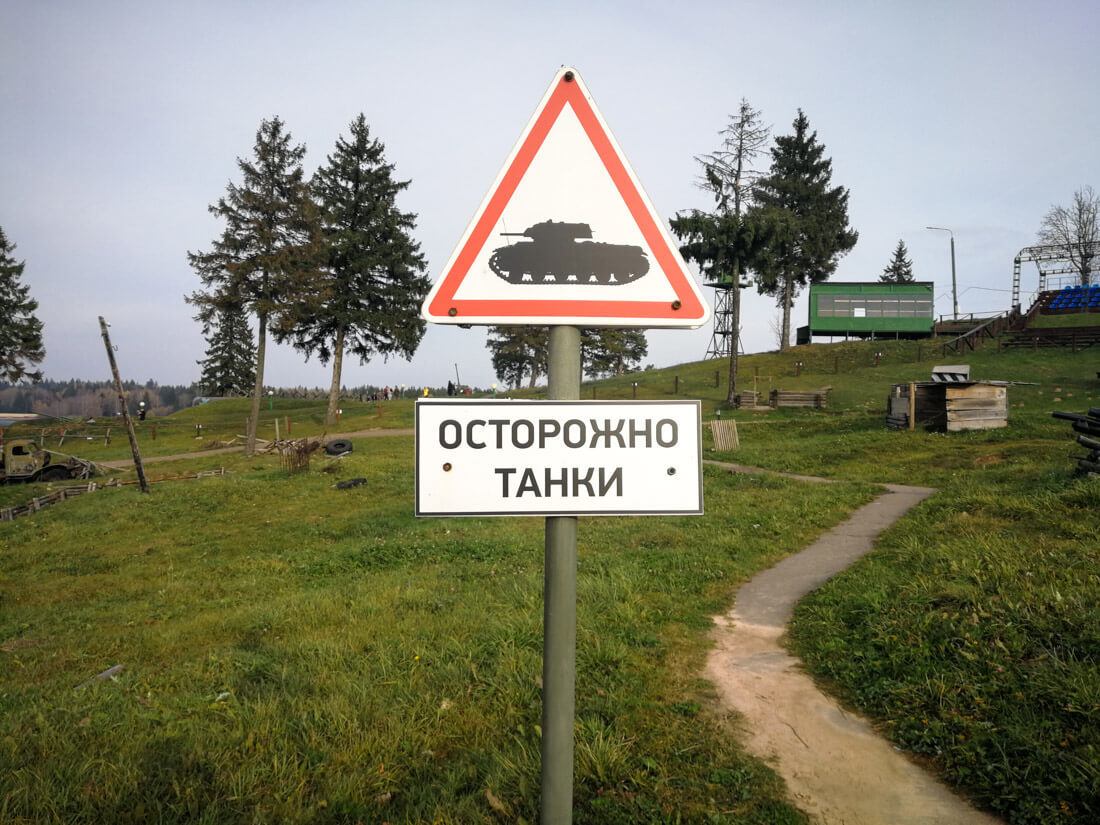 Belarus – meaning White Russia – is one of the least visited – hence, most off the beaten track – countries in Europe.
This is the last European dictatorship, ruled by Alexander Lukashenko, a Soviet nostalgic who has been leading the nation since even before the fall of the USSR, enough reason why the whole country is filled with Communist symbols honoring the old regime and the Great Patriotic War.
Therefore, Belarus is a particularly unique destination with very bizarre tourist attractions like you have never seen before.
We traveled around the country for two weeks and, in this article, I wanted to show you a list of the weirdest things we saw and did in Belarus.
Also, don't forget to read my travel guide to Minsk containing a 4-day itinerary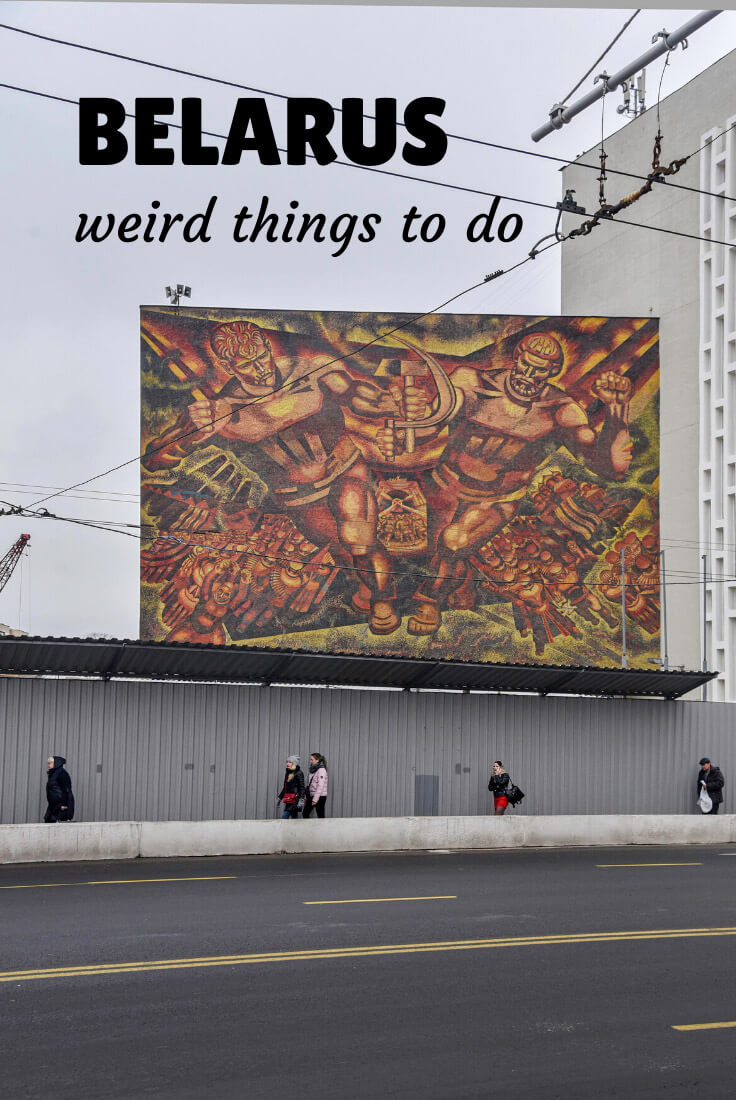 7 Particularly unusual things to see and do in Belarus
It's mandatory to have a travel insurance for getting visa on arrival in Belarus.
I strongly recommend IATI Insurance: COVID-19 coverage + 5% discount
BUY IT HERE TO GET YOUR SPECIAL DISCOUNT
Here you go with the strangest things.
Visiting the former USSR border
In the 20s, the Soviets decided to fortify and strengthen their Western border in an attempt to build a defense against potential European attacks.
The border was named the Stalin Line and, back in the day, those fortifications served – unsuccessfully – as a defense against the Nazi invasion during World War II.
Well, the cool thing about it is that Lukashenko decided to transform a section of the Stalin Line into a crazy open-air museum, where you can visit Soviet bunkers, get in the trenches, walk next to the wire fence that served as the division line, and even shoot with a set of weapons from that time, including a massive gun that shoots fireballs against a real tank.
Besides, the museum holds an exhibition containing all kinds of weapons, with many tanks, both Soviet and Nazi and, in order for you to get into the atmosphere, the speakers are continually playing Katyusha, one of the most famous songs in the USSR.
The Stalin Line is pure propaganda but it is a must-visit and one of the most epic things to do in Belarus.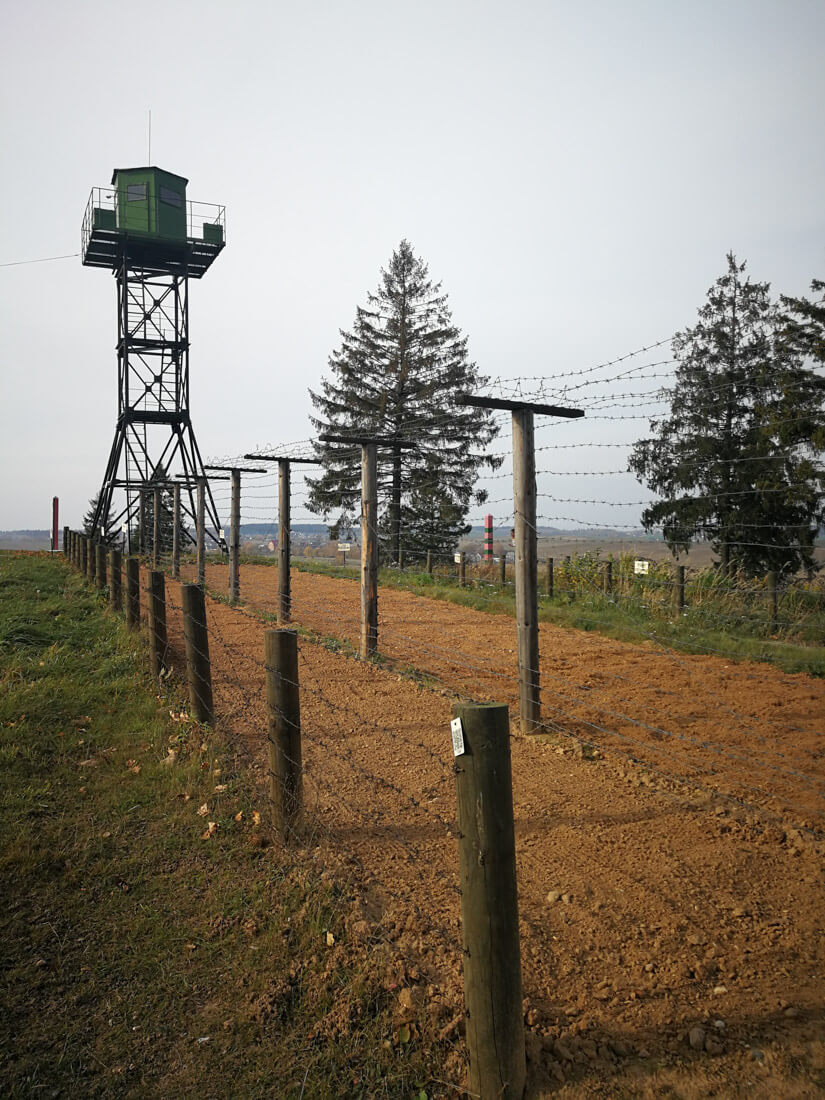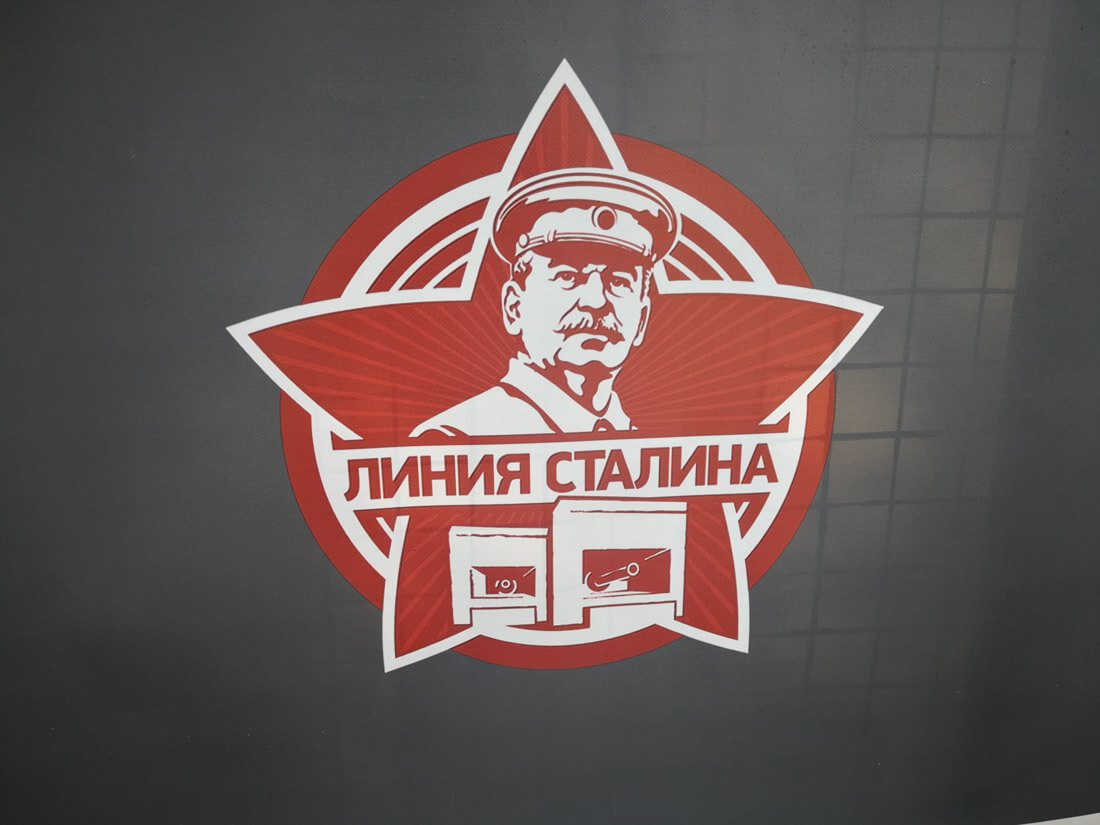 Having dinner in a Soviet-themed restaurant
This came to a surprise for us.
The owner of the apartment we rented in the city of Brest had recommended us a restaurant named Kafe Gagarin, which apparently had some of the best local food in town.
After traveling for weeks around Ukraine, Moldova and then Belarus, the truth is that we didn't have many expectations, as food is always the same and we had tasted pretty much everything but, to our surprise, what we found instead was a recently opened restaurant that tried to revive the Golden Era of the Soviet Union.
Newspaper cuttings, celebrities, and even a holiday Soviet poster, Kafe Gagarin was a mini Soviet theme park that contained an entire wall featuring Yuri Gagarin himself, the first man to ever travel to outer space (1961) and one of the most respected National Heroes in the Soviet Union, who still is revered today.
The waitresses were also dressed in traditional clothes from the 60s and even the furniture was from those times and, of course, the restaurant's menu had all the classics, with very high-quality food, and I recommend you order borsch, pelmeni and dranikis.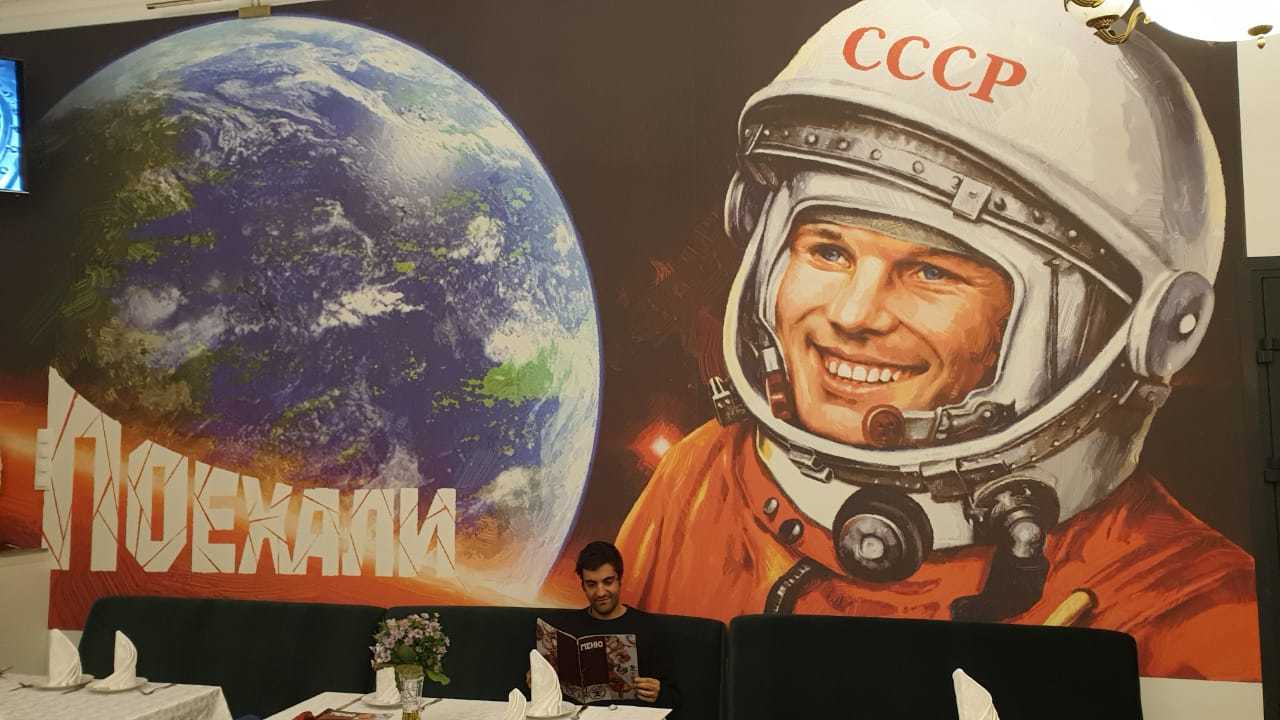 Visiting a village which was burnt and destroyed by the Nazis
An extremely sobering place which might make you break into tears, but it will make you learn and empathize with victims from WWII.
Belarus suffered catastrophically from the Nazi invasion and Khatyn was one of many villages destroyed by the German Army and, by destroyed, I mean that it was completely burnt down, along with its inhabitants, who were set on fire alive, including children.
The Belarussian authorities have transformed Khatyn into a gigantic memorial in which all houses that were burnt are recreated – in their original size and location – each one featuring a bell that rings every couple of minutes to commemorate all victims.
Khatyn will make your hair stand on end but it is one of the most interesting things to see in Belarus.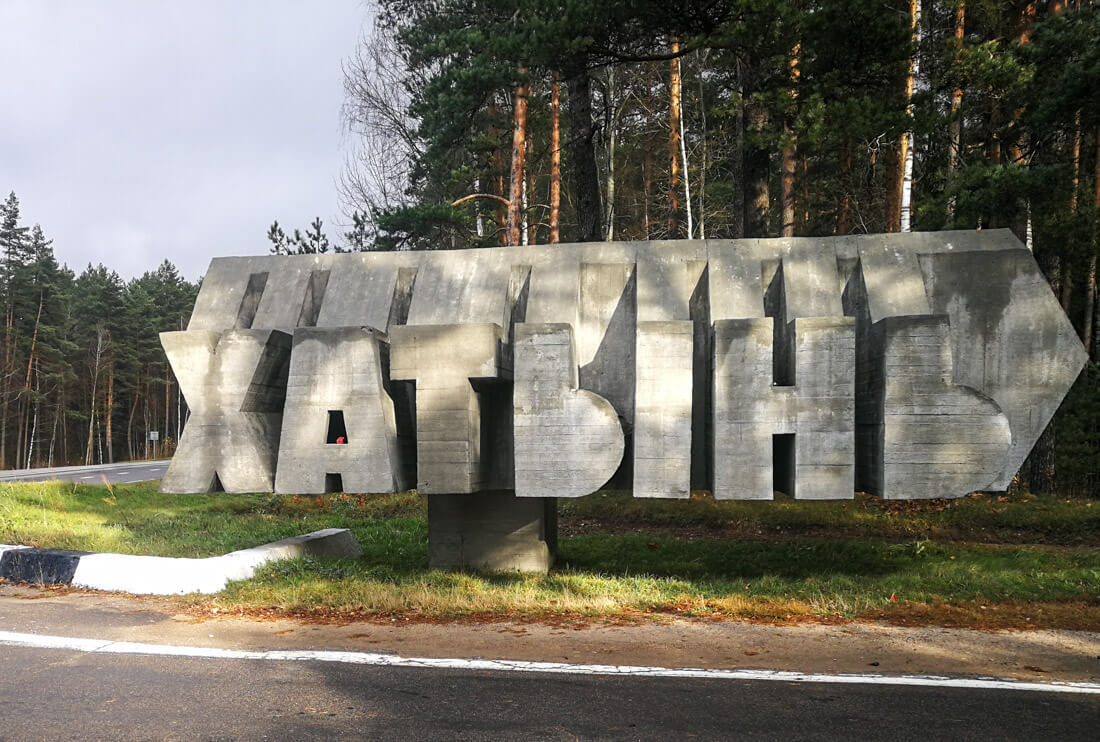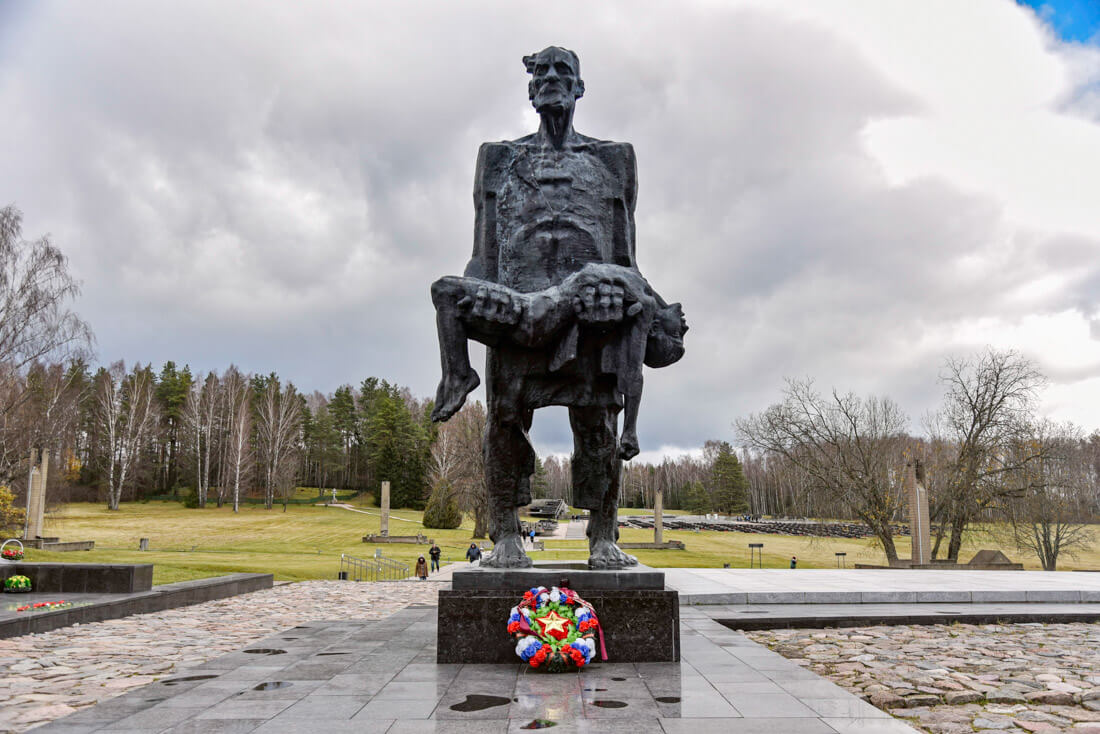 Eating at the most Soviet American fast-food chain in the world
It seems like a contradiction, but it is not.
Minsk City, despite being packed with Communist symbols, is a real metropolis, fully globalized, where you can find a KFC whose facade features a Communist sculpted relief from the 60s
Comrade Lenin wouldn't be very happy about it.
The restaurant's owner was actually pretty smart to choose that location, as it has become one of the most famous places to visit in Belarus.
It's mandatory to have a travel insurance for getting visa on arrival in Belarus.
I strongly recommend IATI Insurance: COVID-19 coverage + 5% discount
BUY IT HERE TO GET YOUR SPECIAL DISCOUNT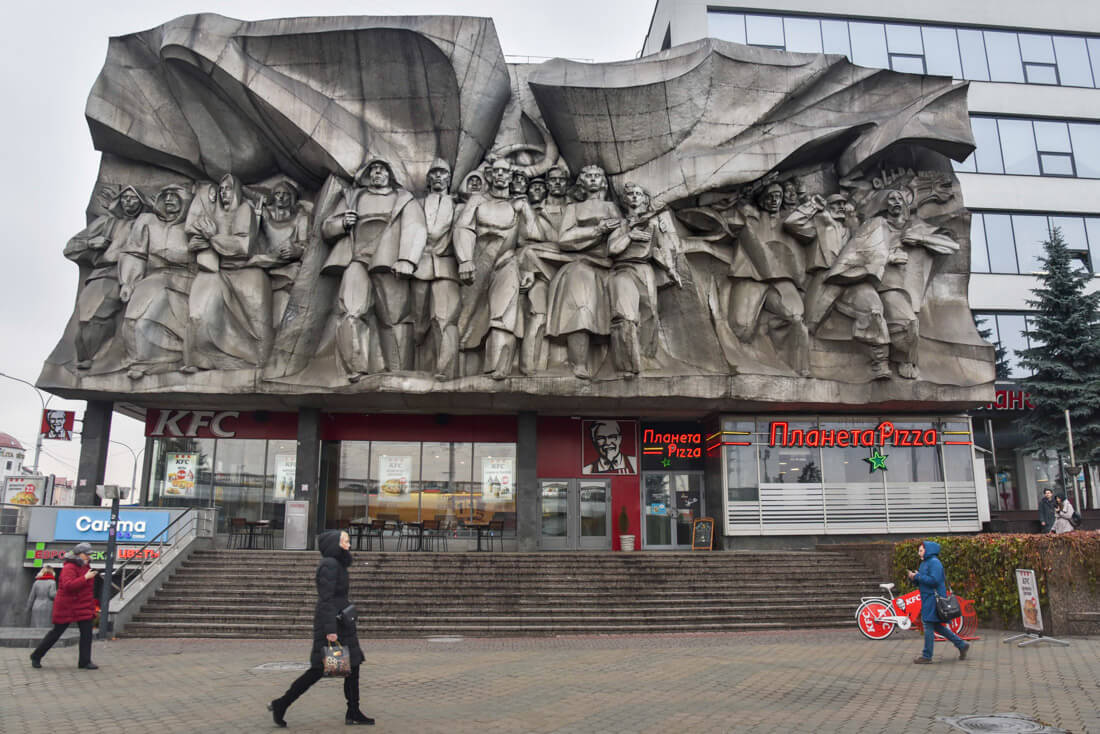 Taking a photo next to the largest bust in the world
Brest is a border city with Poland, where you find a fortress which, back in the day, also served as a Soviet Union border with the rest of Europe, but it was taken and destroyed by the Nazis in WWII.
I read that, during the invasion, the fortress was still under construction, as they were in the process of moving all their arsenal from the Stalin Line to the brand-new Molotov line, something that facilitated the Nazi invasion.
The fortress has been converted into another Soviet memorial and, at its center, there is a 29-meter-high bust named the "Courage Monument" that symbolizes a random soldier from the Red Army, and the most jaw-dropping tourist attraction in Belarus.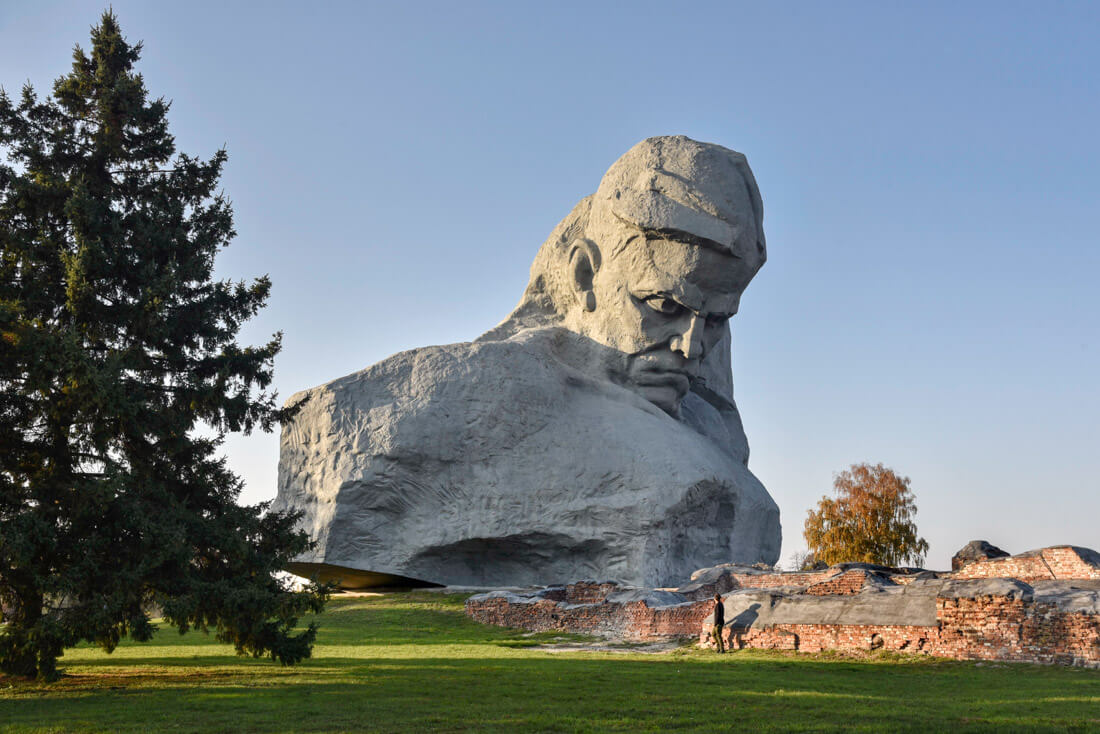 Checking out the last surviving Stalin statues
In 1956, Soviet leader Nikita Khrushchev published a report in which he told and proved all the atrocities his predecessor Joseph Stalin had committed against the Soviet population.
The report and later speech were a real inflection point in the history of the USSR, as it triggered the process known as de-Stalinization, which consisted of removing all those elements that paid tribute to Stalin, and that included all his statues.
This is the reason why you don't see any Stalin statues in former USSR countries, except for Belarus, where you can still see a few.
In the Stalin Line, for example, there is a Stalin bust surrounded by beautiful flowers and in Zair Azgur Studio, there are five of them at least, including the very same statue that used to stand at Kastrichnitskaya Square and which, instead of being destroyed, is kept there safely.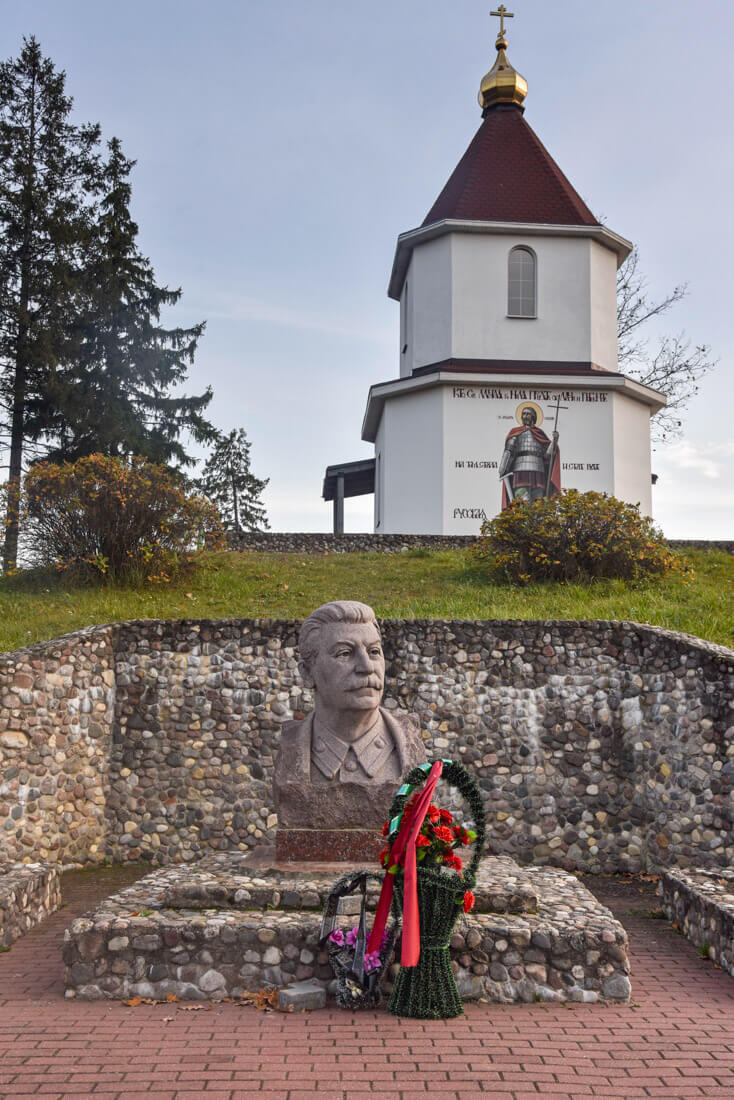 Visiting the least visited Chernobyl Exclusion Zone
Chernobyl's Nuclear Plant is in Prypiat, a Ukrainian city in the north of Kiev, but few people know that, because of the wind's direction, almost three-quarters of the radiation ended up in Belarus, contaminating around 25% of the country's territory.
Belarus is the country that suffered the consequences the most, something that the world seems to forget, as Ukraine is receiving all the attention but in Belarus, there is a very big exclusion zone from which more than 2,000 towns and villages were evacuated.
You can visit the Chernobyl Exclusion Zone on a guided visit.
Read: How to visit Chernobyl in a responsible way
Check out this video of a traveler visiting the exclusion zone by himself:
More information for visiting Belarus
Don't forget to check our travel guide to Belarus.
As well as all our Belarus articles: