Places to visit in Belarus in a 1-week itinerary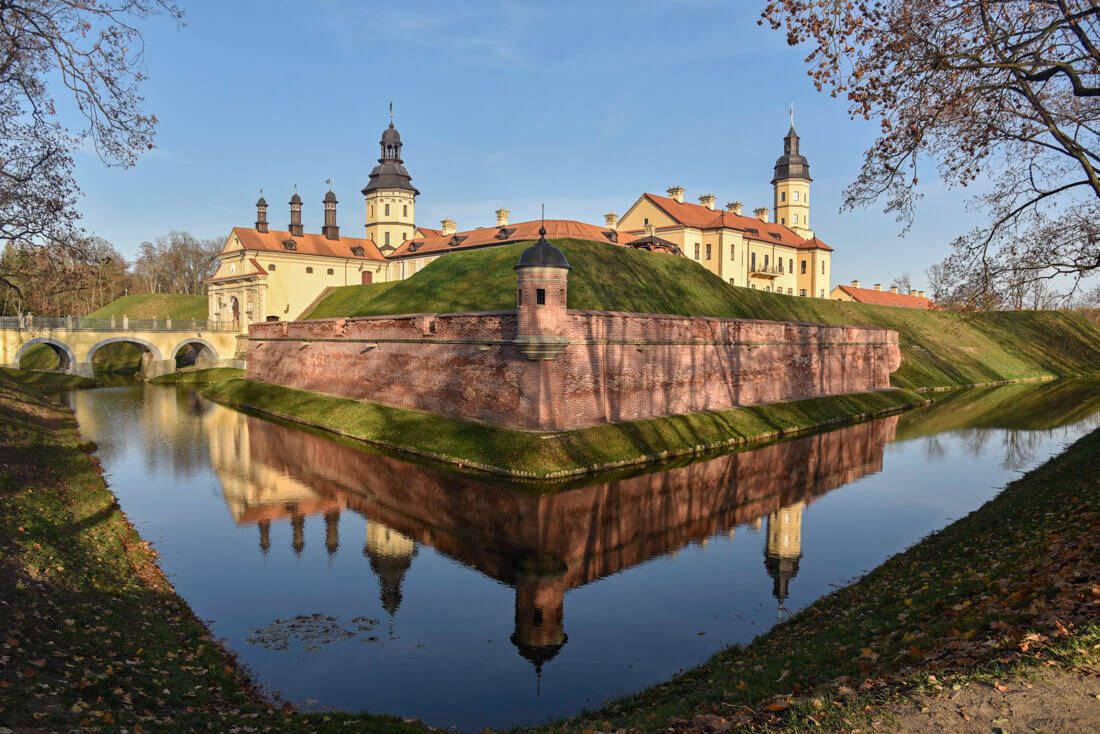 Belarus may not be the most exotic destination we talk about in this blog but, with all its bizarre places, it truly deserves to be marked as an actual Against the Compass country, for real.
The Soviet Heritage is, definitely, the highlight and the country's main magnet, ranging from a former Soviet border turned into an open-air museum to endless metro stations featuring Lenin and the hammer and sickle.
Moreover, with more than 11,000 lakes and 40% of its territory composed of misty forest, the landscapes are splendid, dazzling; and you will discover that the capital Minsk, composed of stately Stalinist architecture, is by far, the most majestic capital in the former USSR, outside of Russia.
Add to this a few UNESCO World Heritage castles and the largest Chernobyl Exclusion Zone that nobody visits and Belarus will certainly blow your mind, especially, because you don't really expect it.
In this post, I will show you all the places to visit in Belarus in a 1-week itinerary, with a special mention of the most offbeat stuff.
For all the generic information, including how to get a visa, getting around and all travel tips, check my practical guide to Belarus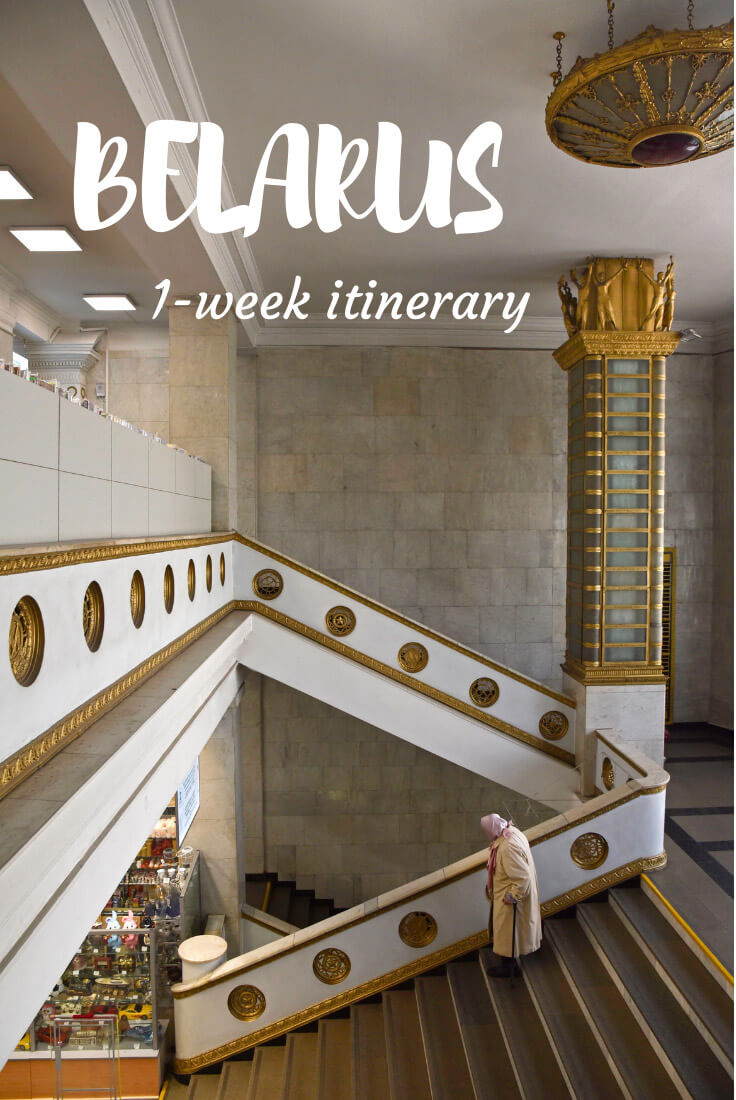 It's mandatory to have a travel insurance for getting visa on arrival in Belarus.
I strongly recommend IATI Insurance: COVID-19 coverage + 5% discount
BUY IT HERE TO GET YOUR SPECIAL DISCOUNT
Don't forget to also check my travel guide to Belarus containing plenty of cultural facts and all the practical information.
How many days are needed for completing a proper Belarus travel itinerary?
Most travelers used to spend a maximum of 5 days in Belarus, especially because, until very recently, that was the maximum number of days the free visa on arrival (VOA) allowed you to stay.
Today, however, you can get a 30-day VOA (see my Belarus travel guide for more information), so you can finally explore all around the country bureaucratic-hassle-free (almost).
Related: Moldova travel itinerary
Belarus 3, 4-day itinerary
Belarus is so close to anywhere in Europe and visiting it – even if it's just for a few days – is undoubtedly worth it, as you can properly visit Minsk, plus do 1 or 2 days trips to one of the UNESCO World Heritage castles and the Stalin Line.
Belarus 1-week itinerary
If you have a full week, you can get on a Soviet train to Brest and perhaps, pay a visit to the city of Grodno.
This is the Belarus itinerary described in this post.
Belarus 10-15-day itinerary
With 10 days, I recommend you visit the northern lakes of Braslaw and, if you have 2 entire weeks, do visit the Soviet city of Mogilev and Chernobyl Exclusion Zone.
Useful books for planning your Belarus travel itinerary
Belarus travel guide by Bradt
A super guide, the one I personally bought. Bradt has the most insightful guides and they always focus on off the beaten track countries.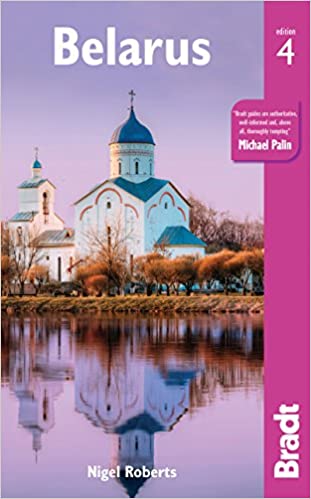 Eastern Europe travel guide by Lonely Planet (2019)
If you are traveling all around the region, you can also get this generic guide, which includes one chapter about Belarus.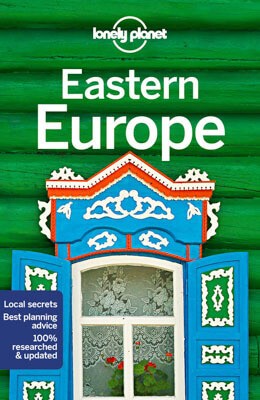 Belarus Itinerary: Places to visit in Belarus in a 1-week itinerary
Moving around Belarus is very easy. On the one hand, you have marshrutkas (the local bus) and on the other hand, you can travel on a Soviet train. Train tickets can be booked here. For more information, check my Belarus travel guide.
Day 1, 2 – Minsk, most majestic capital in USSR
Minsk is a reason by itself to come to this country, and the best place to visit in Belarus.
This is one of the least known cities in Europe, a capital composed of imposing Stalinist architecture but, also, a city filled with craft beer bars and a dynamic young hip-vibe.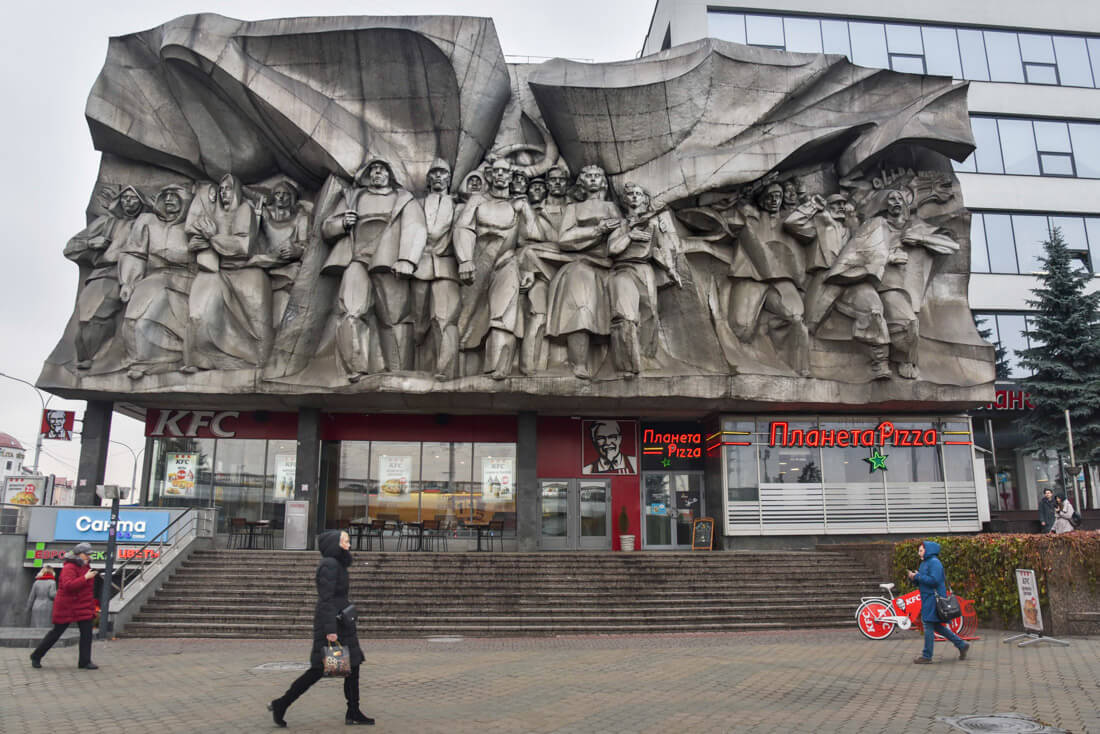 Places to visit in Minsk in 2 days
These are just a few of the things to see in Minsk, all located near and around downtown.
Minsk is pretty big however and if you have more than 2 days, I recommend you check out all Minsk's Soviet Heritage, which you can read about in my post.
Minsk City Gates – Built at the end of the WWII, these glorious twin towers were built in the style of Stalinist Classicism.
House of Government and Lenin statue – One of the few pre-war Soviet buildings that wasn't destroyed
Saint Simon and Saint Helen Cathedral – A Roman Catholic Church and one of the few Christian sites in Minsk.
KGB Headquarters – As the name suggests
GUM State Department Store – A Soviet-era mall
Belarusian State Circus – Built by Stalin as a prize for Belarus' contribution to the victory over the Nazis.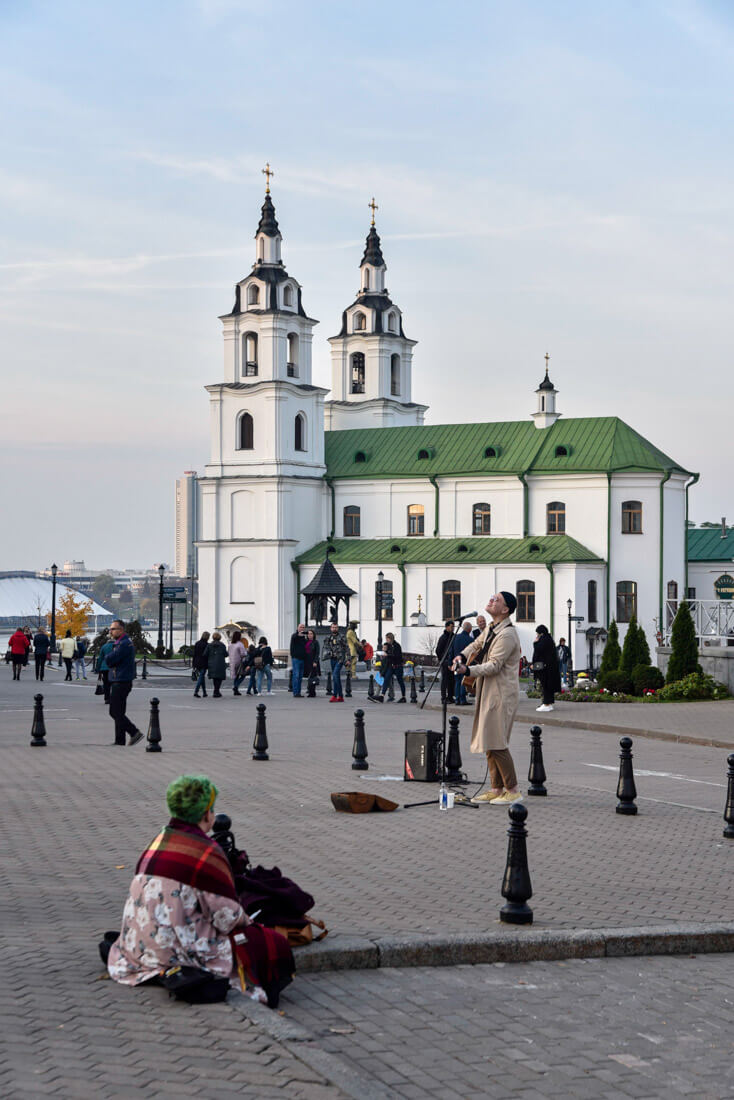 Island of Tears – A monument to commemorate the victims of the Afghan war.
Soviet KFC – An American KFC featuring a massive Soviet mural.
Minsk Old Town – Recently renovated, here you will find some cool bars.
Zair Azgur Memorial Studio – A museum containing statues of renowned Soviet leaders.
Museum of the Great Patriotic War – The WWII museum
For more information on all those places, read my guide to visit Minsk
Interested in visiting Minsk on a walking tour?
CLICK HERE TO LEARN MORE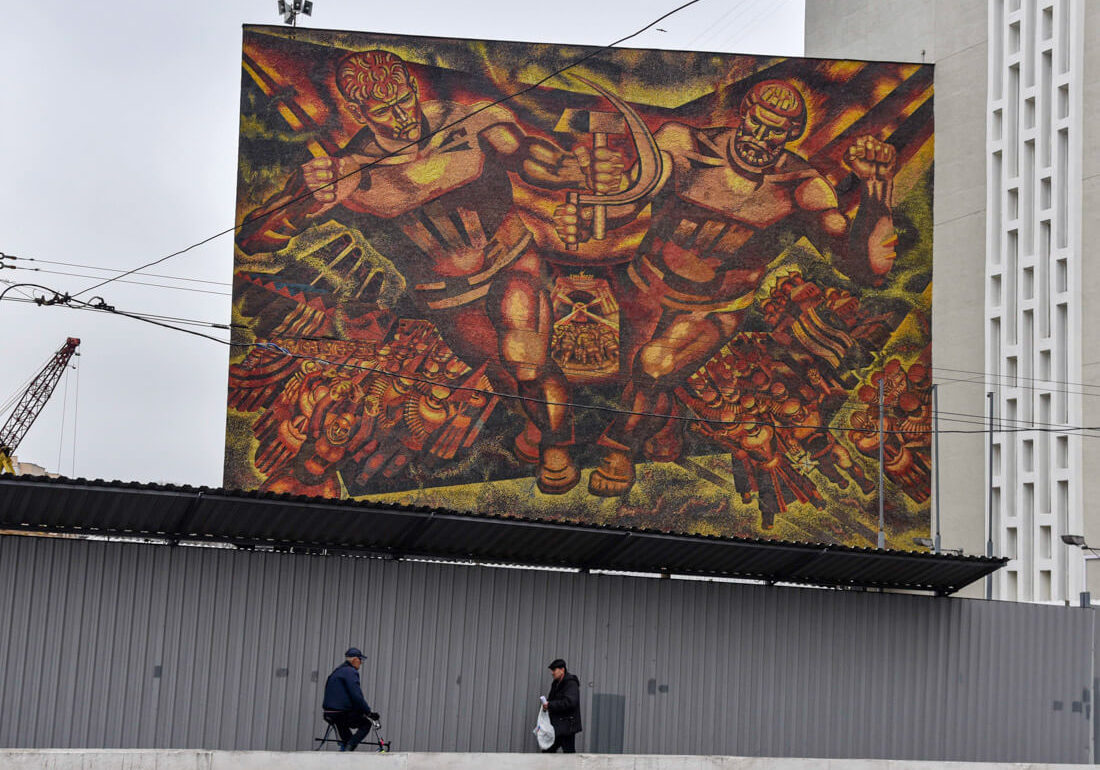 Where to stay in Minsk
Budget Hostel – Urban Hostel Minsk – A modern hostel for backpackers in the best area.
Budget apartment – Center Minsk Apartments – In Minsk, apartments are a great value for money option. This one is in the city center.
Mid-range Hotel – Willing Hotel – Super neat hotel close to bars and restaurants from Octoberskaya. The best choice for mid-range travelers.
Top-end Hotel – President Hotel – The best 5-star hotel in Minsk.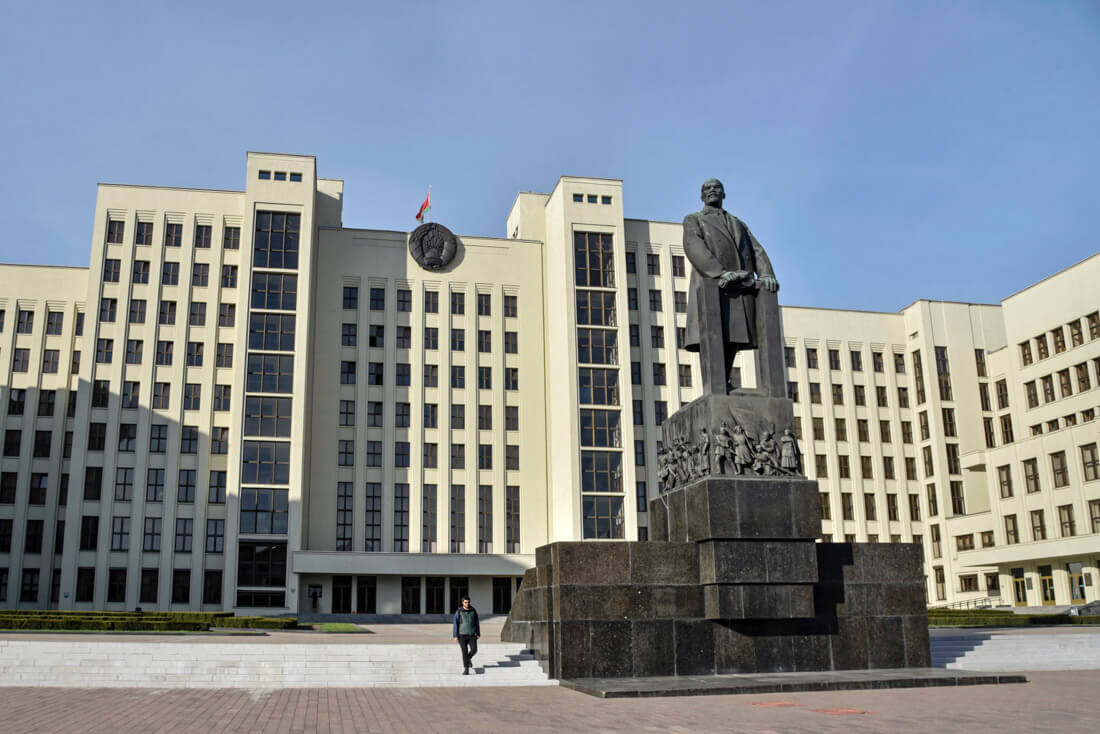 Day 3 – Day trip to the Stalin Line
If you are interested in Soviet history, this will be your favorite place to visit in Belarus.
The Stalin Line is the former USSR border with Europe, built by Stalin in an attempt to build a defense against potential European attacks.
Today, they have turned it into the most insane propaganda open-air museum, a crazy Soviet theme park where you can get in the former trenches, enter Soviet bunkers, check a recreation of the physical border and even shoot with actual guns from the era.
There is also a permanent exhibition featuring both Soviet and Nazi tanks, as well as all kinds of weapon.
English tour for the Stalin Line!
CLICK HERE TO LEARN MORE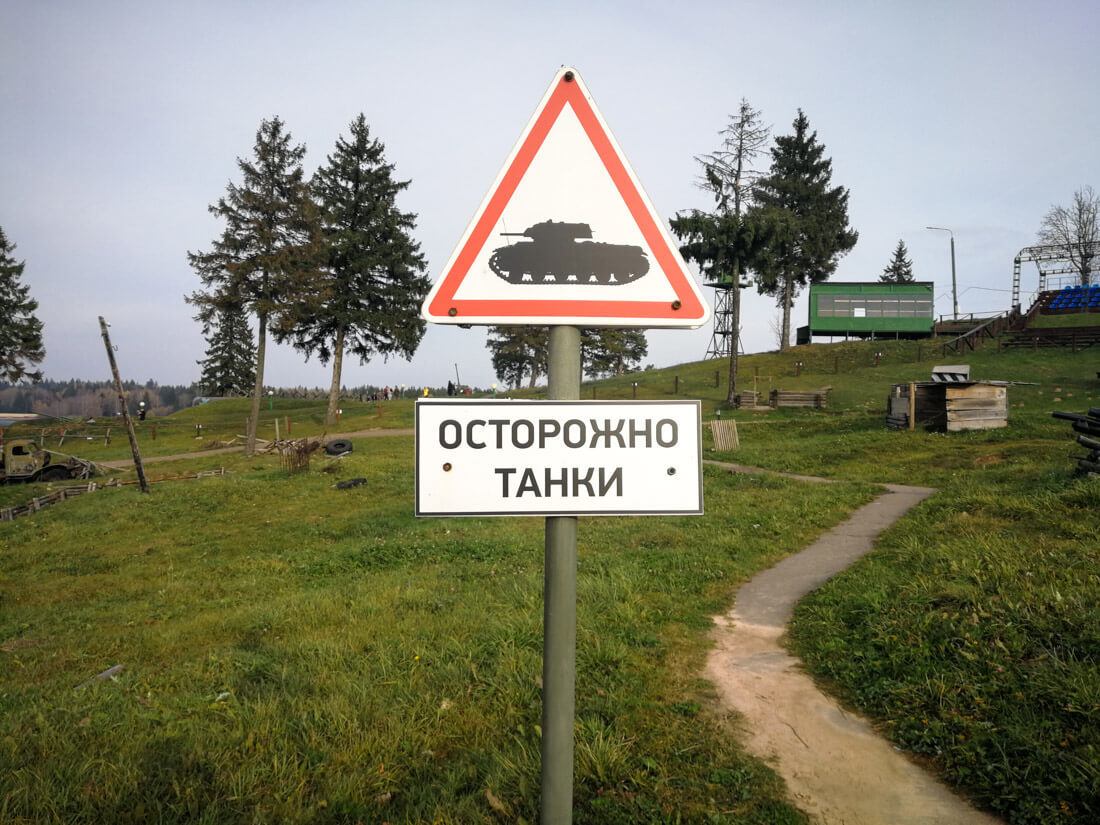 How to get to the Stalin Line from Minsk
Head to the bus station (Druznaya), located just across from the main railway station, where you will have to take a marshrutka towards Maladzyechna, and tell the driver you wish to get off at Lenina Stalina (Stalin Line).
As an alternative, you can visit Khatyn Memorial complex, a village burnt by the Nazis today turned into a Memorial. In order to get there, you must head to Druznaya and take the marshrutka that goes to Vitebsk but tell the driver that you want to get off at Khatyn's intersection, from where you will have to walk for 6km to the actual site.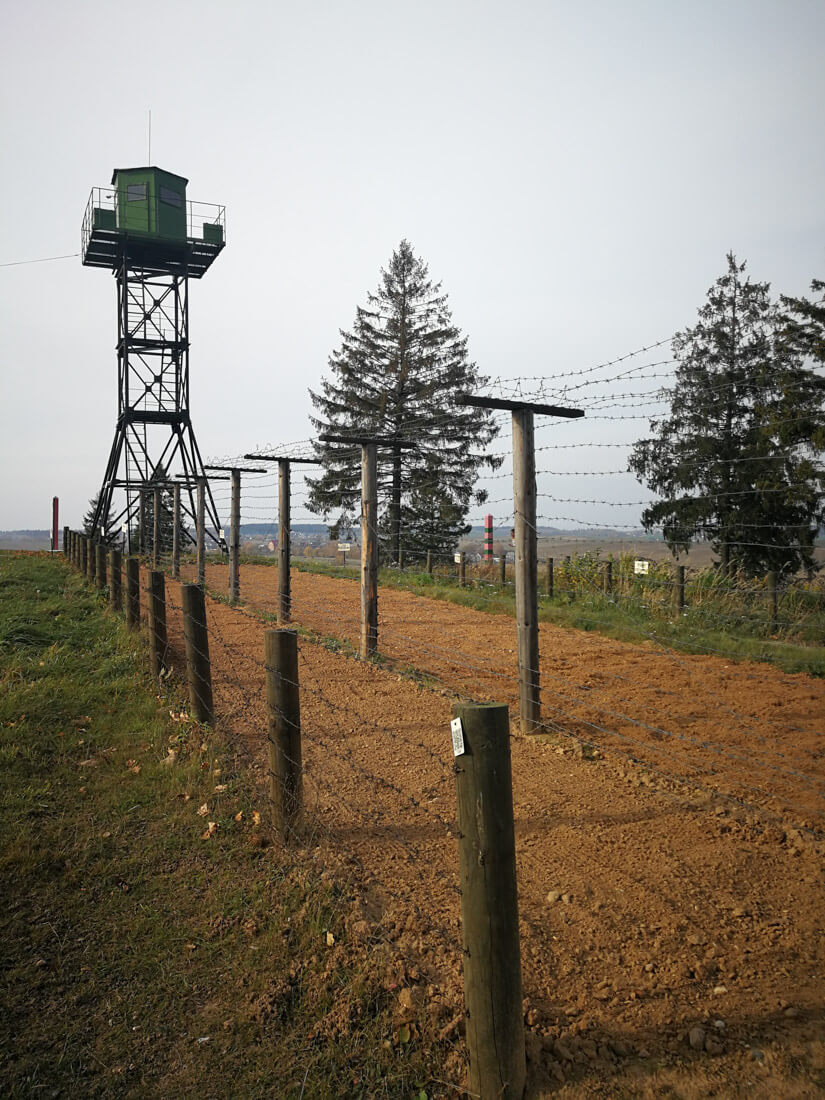 Day 4 – Nesvizh and Nesvizh Castle
A 500-year-old town in rural Belarus, home to a UNESCO World Heritage castle named after the town itself: Nesvizh, or Njasvizh.
To be honest, Nesvizh town doesn't have any attractive, but we spent our stay in a pleasant wooden guest house and also had dinner in a relatively fancy restaurant, so our short 1-day stay was great.
The main reason to come here, however, is to check out a beautiful castle from the 13th century that served as a residence for the Radziwill Family, a noble family originally from present Lithuania.
You can learn more about it here.
The castle is delightful but to our surprise, the thing we enjoyed the most was the location, especially because we came in the month of November, when the autumn colors were at their best, so we sneaked in a bottle of wine and finished it under a tree with the best castle views.
If you have your own vehicle, it is realistic to also visit Mir Castle on the same day, as it is only 30 minutes away from Nesvizh but, if going by public transportation, it would be challenging to fit it in this Belarus one-week itinerary.
How to get to Nesvizh from Minsk
You must take a train to a village called Haradzeya, from where you can take a marshrutka to the village of Nesvizh.
Visit both Nesvizh and Mir castles on an organized tour from Minsk
CLICK HERE TO LEARN MORE
Where to stay in Nesvizh
Nice local guest house – Agrousadba Nesvizhskaya – The place we stayed at was absolutely great. Cozy wooden rooms with a great balcony and a lovely family. Ideal for budget travelers.
Mid-range – Palace Hotel – Located within the castle walls, hence made of classic architecture and surrounded by gorgeous nature, this inexpensive hotel has the most prime location in the city.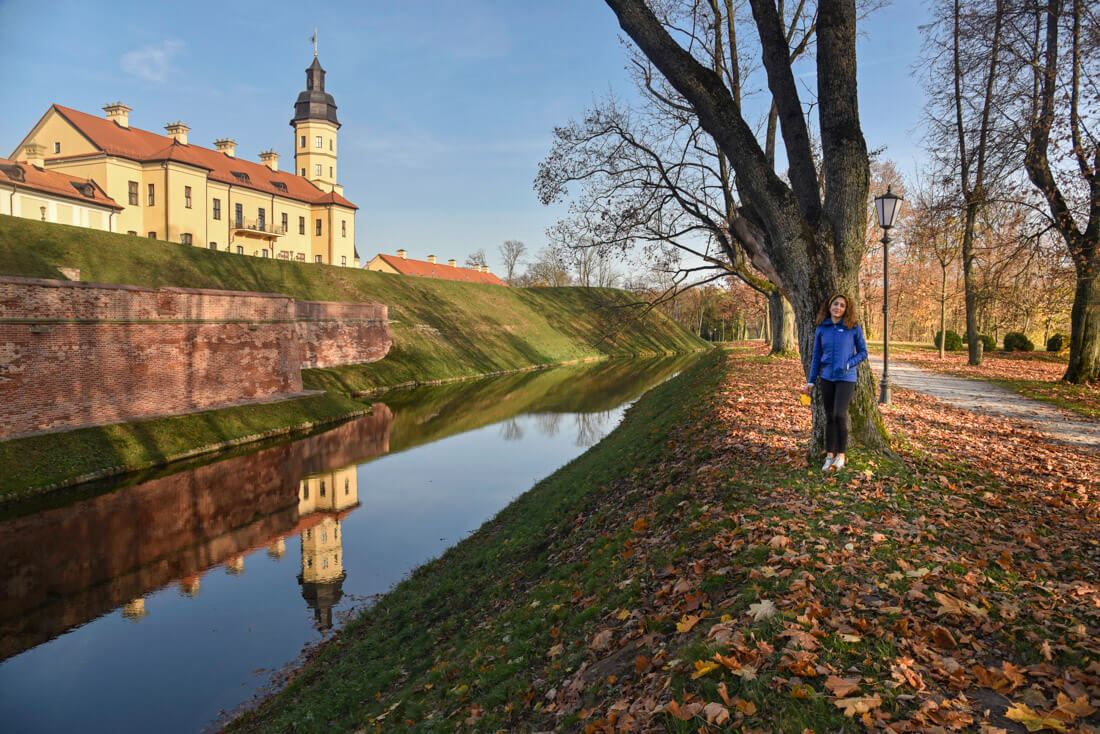 Day 5 – Brest
After Minsk, Brest must be the most cosmopolitan city in Belarus but this isn't a coincidence because Brest has always been located in a very strategic position, traditionally, in the middle of a trading route from Moscow to Berlin and today, within walking distance from Poland, the reason why many Brest citizens feel culturally, and also emotionally, closer to the EU than Russia.
The city, nevertheless, is pretty quiet but it has a few markets and bars which are definitely worth stopping at, plus here you find an unmissable site of your Belarus travel itinerary, Brest Fortress.
It's mandatory to have a travel insurance for getting visa on arrival in Belarus.
I strongly recommend IATI Insurance: COVID-19 coverage + 5% discount
BUY IT HERE TO GET YOUR SPECIAL DISCOUNT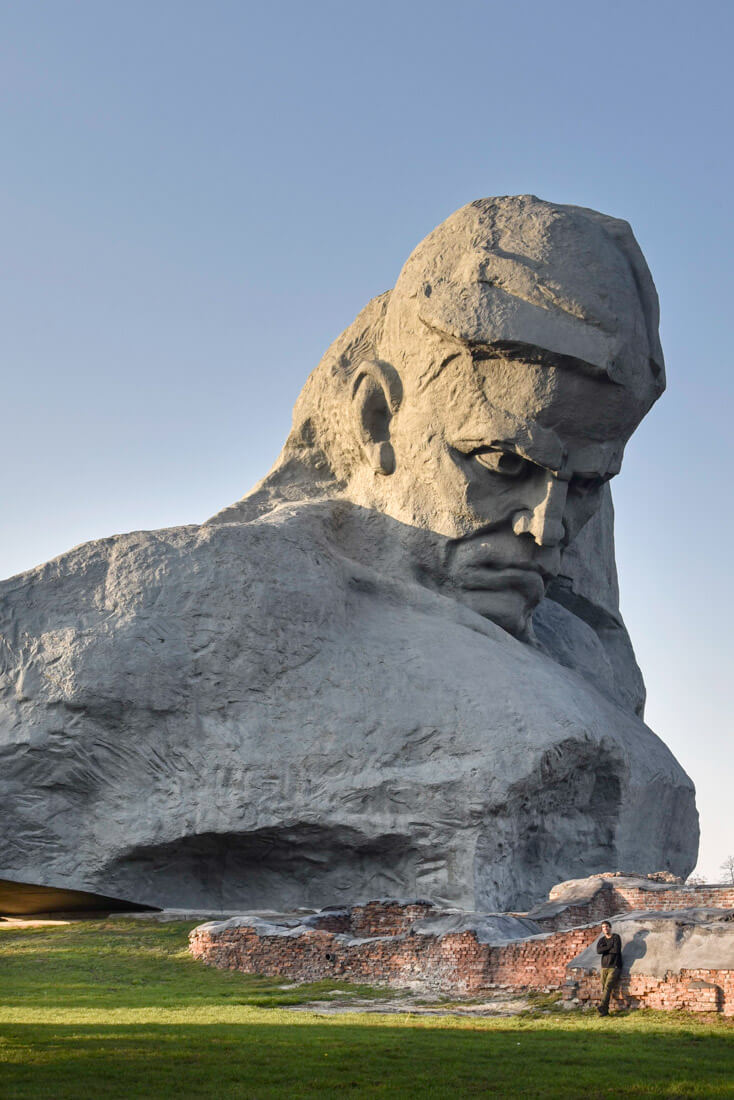 Places to visit in Brest
Brest Fortress – A massive fortress from the 18th century, but more famous for being the defensive line which the Germans managed to break through, hence beginning the invasion of Belarus.
The defense of the fortress from the Nazi attacks is seen, by people from all over the USSR, as one of the most heroic events in the history of the nation.
There is even a good movie about it which I recommend you watch.
Today, the fortress has been turned into a big memorial that houses many museums and tanks, the highlight being a giant bust (the biggest I have ever seen) of an unknown soldier.
Gagarin Café – A Soviet-themed café named after famous cosmonaut Gagarin and decorated with all sort of Soviet stuff, from propaganda to holiday brochures.
The waitresses are lovely and they dress up in traditional clothes from the era.
The restaurant's menu had all the classics, with very high-quality food, and I recommend you order borsch, pelmeni and dranikis.
Soviet street (Sovetskaya street) – This is nothing more than the main leisure street that houses a bunch of bars, restaurants, cinemas, etc. The best place to hang out before or after visiting Brest fortress.
Visit Brest on a guided tour!
CLICK HERE TO LEARN MORE!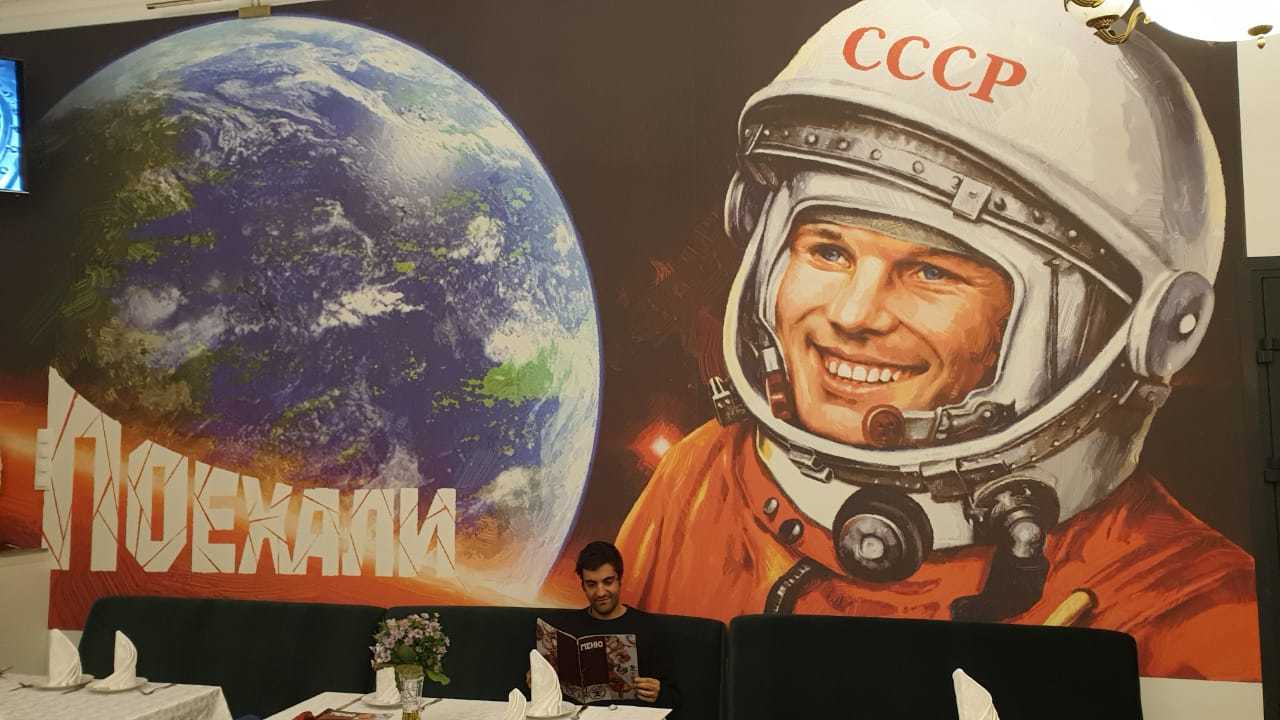 Where to stay in Brest
Backpacking Hostel – Privokzalnyi Hostel – The best option for backpackers.
Budget Apartment – City Centre Apartment – We stayed in this apartment located in the city center. Fully equipped and very comfortable.
Nice hotel – Hampton – One of the best value-for-money options in town, if you fancy a good hotel.
4-star hotel – Hermitage Hotel – If you are fancying a bit of luxury and extra comfort, this stylish, classic hotel is located at the heart of Brest.
How to get to Brest from Nesvizh (or Minsk)
If you are in Nesvizh, you must go back to the city of Haradzeya and catch the train.
If you are in Minsk, you can easily book a direct train.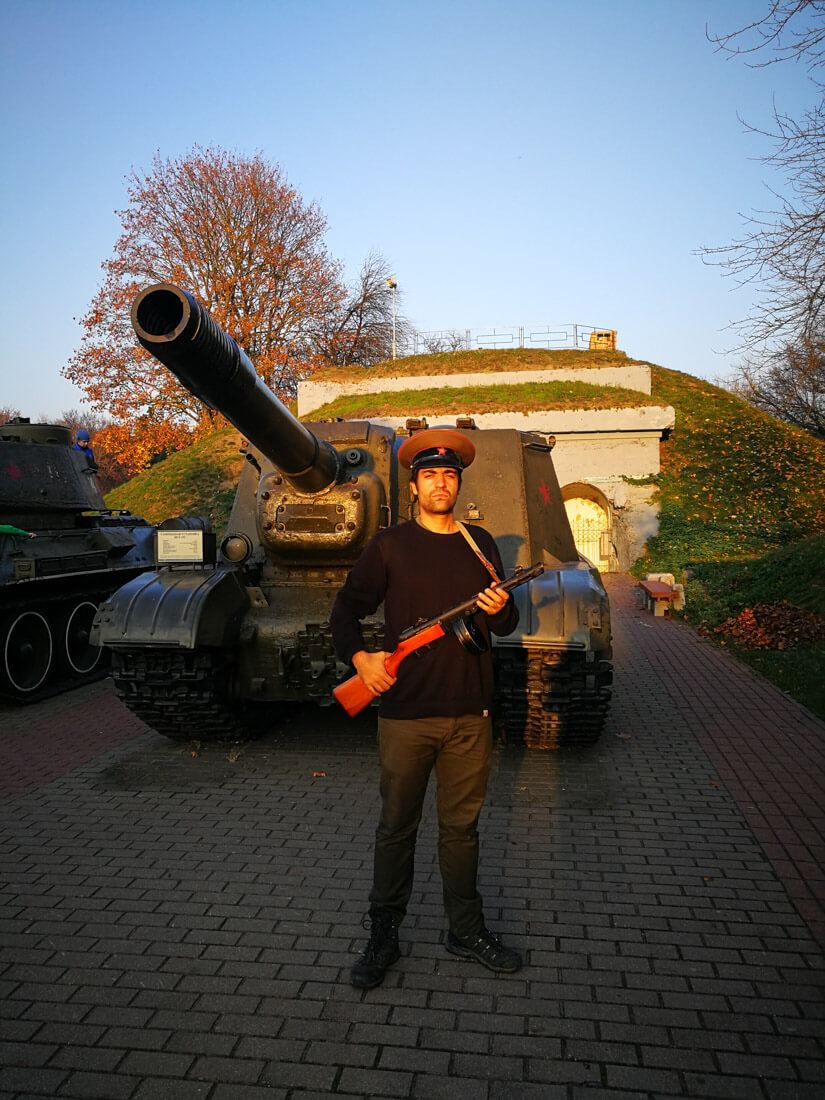 Day 6 – Grodno
Grodno is located at the border with Lithuania and, as such, it reminded me a lot of Vilnius, architecturally-speaking.
As in the rest of Belarus, in Grodno you will also find a Lenin statue and, of course, a T-34 tank but it has nothing to do with the Soviet Belarus you have seen so far, like not at all.
In fact, Grodno's old town seemed to me like the most touristic place in the country or, at least, the most properly prepared to host tourists, especially because, for years, the border that leads to Grodno was the only place where you could get a visa on arrival, with the only condition that you would not leave Grodno Oblast (region), this way benefiting from the overland tourism from neighboring Poland and Lithuania.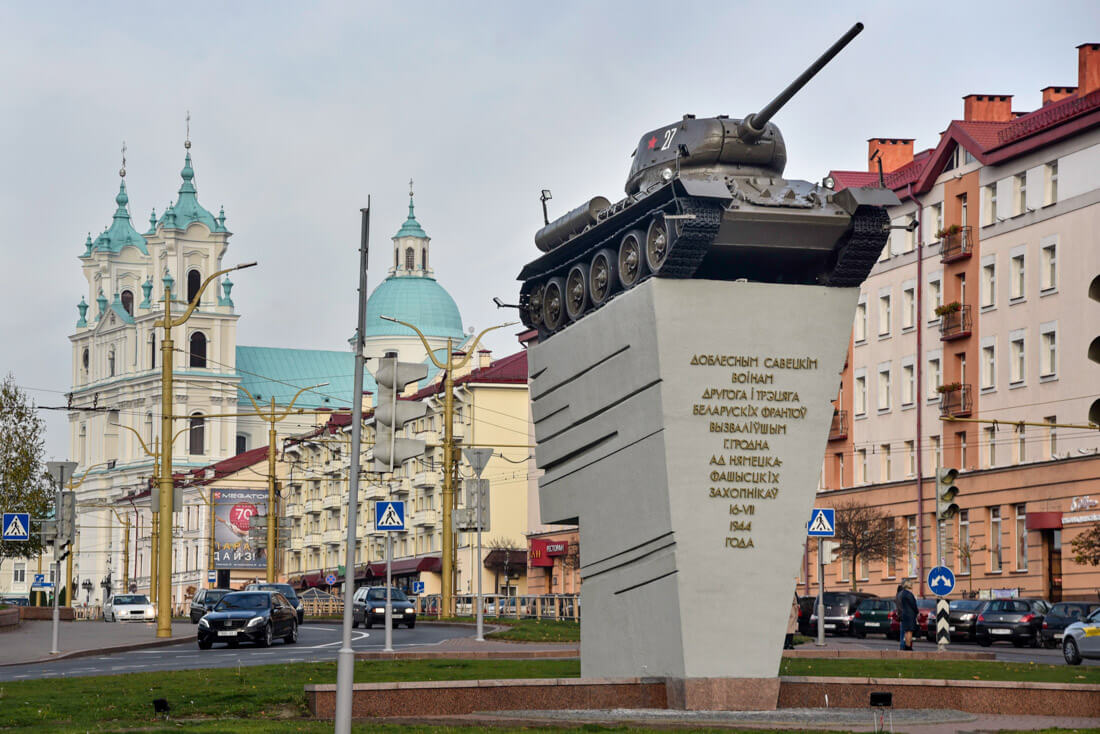 Places to visit in Grodno
In my humble opinion, Grodno is a pleasant town to walk around, but its touristic sites are not very exciting.
There is the Old Castle, which is all right and then, the most beautiful place is Sovetskaya square, where you find St. Francis Xavier Cathedral, the most important church in the city.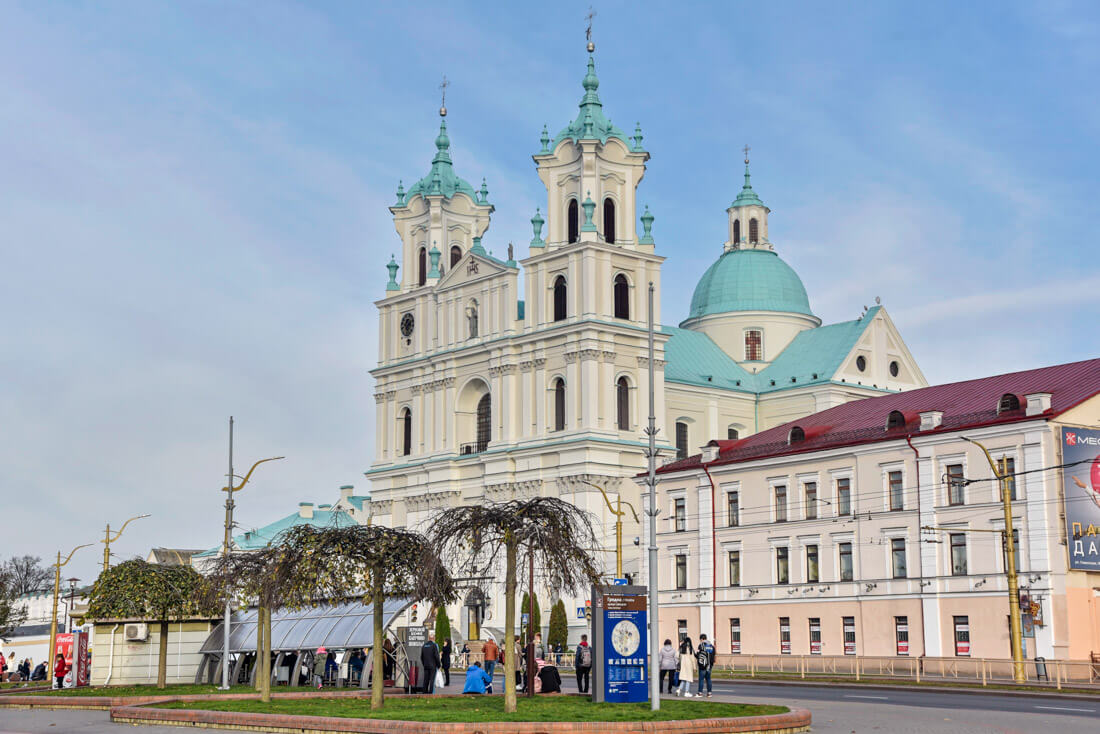 Where to stay in Grodno
Backpacker Hostel – GOSteam Hostel – We stayed in this hostel which also had private rooms. The location was excellent, right next to the city's main square.
Budget apartment in Grodno – Functional, comfortable apartments in Grodno City Center.
Nice hotel – Hotel Prival – A beautifully decorated hotel built inside a classical building.
How to get to Grodno
From Brest, you can take a direct nearly 4-hour marshrutka.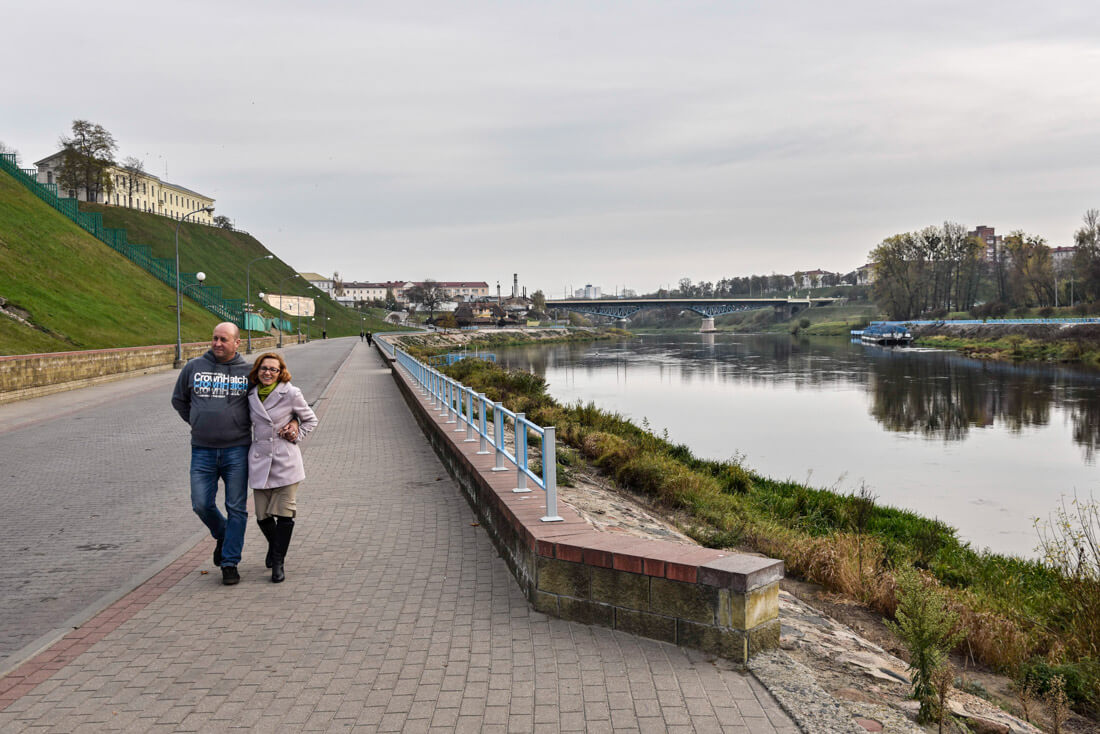 Day 7 – Back to Minsk
Grodno is nearly 300km away from Minsk. Trains run often and the journey takes a couple of hours.
Extending your itinerary: Additional places to visit in Belarus
If you are having some extra days, you may add the following places to your Belarus itinerary:
Braslav Lakes (3 days)
Located 250km north of Minsk, in Vitebsk Oblast, Braslav Lakes is a 70,000ha National Park composed of hundreds of blue-water lakes, interconnected by a maze of hundreds of rivers.
If you want to explore the most beautiful natural place in Belarus, it doesn't get better than Braslav.
It's a big region where you will find many villages, many of them having plenty of accommodation options, especially in Braslav, but I recommend you stay in a place outside of town, like in the village of Slobodka or Lake Zovolo.
Mogilev (2 days)
Mogilev is another city and oblast, once the industrial and agricultural center of Belarus, but the region's economy went into decline as a direct consequence of the Chernobyl disaster, as a large part of the oblast was highly affected by the radioactivity.
There aren't proper touristic places to visit in Mogilev, other than this is the most traditionally Soviet city in Belarus, with loads of Soviet buildings and functional collective farms, so only the most intrepid travelers should it to their Belarus itinerary.
Moreover, in Mogilev Oblast you also find Aleksandriya, a small village 40km north of Mogilev, famous for being Lukashenko's birthplace, the first and only Belarusian President. In the school's village, there's a propaganda museum devoted to his personality.
Chernobyl Exclusion Zone
The Nuclear Plant of Chernobyl is located in the city of Prypiat, Ukraine.
Nevertheless, due to the wind's direction, most of the radiation ended up on Belarus, contaminating 25% of the country's territory.
Therefore, Belarus is the country that suffered the consequences the most but people seem to forget that.
Anyways, in Belarus there is an Exclusion Zone which is barely visited, and you can go there on a guided tour, this way avoiding the crowds of the already sensationalist Chernobyl tour in Ukraine.
The problem, however, is that there aren't many scheduled group tours, but you need to be lucky and plan it in advance. Otherwise, you can also do a tailor-made tour, but it will be expensive.
I tried, unsuccessfully, to join a group through this website.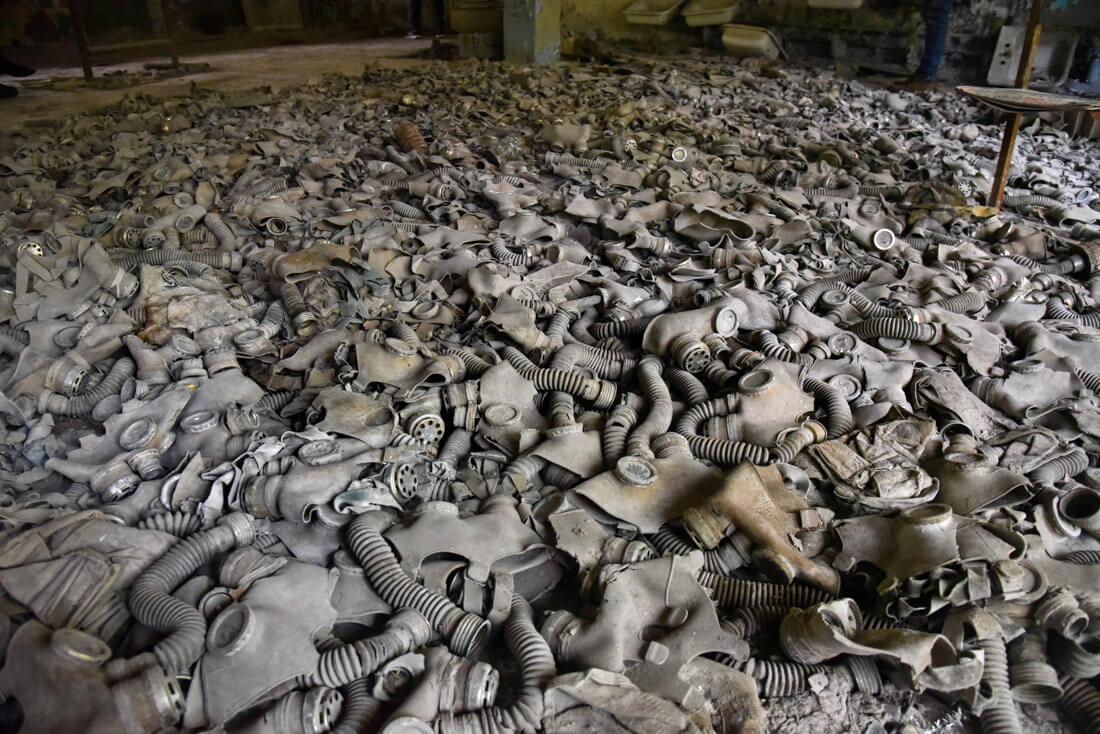 More information to complement your Belarus itinerary
It's mandatory to have a travel insurance for getting visa on arrival in Belarus.
I strongly recommend IATI Insurance: COVID-19 coverage + 5% discount
BUY IT HERE TO GET YOUR SPECIAL DISCOUNT
All guides and articles for traveling in Belarus destination
Travel Itineraries to former Soviet countries