The Astore Valley: A historical paradise in Pakistan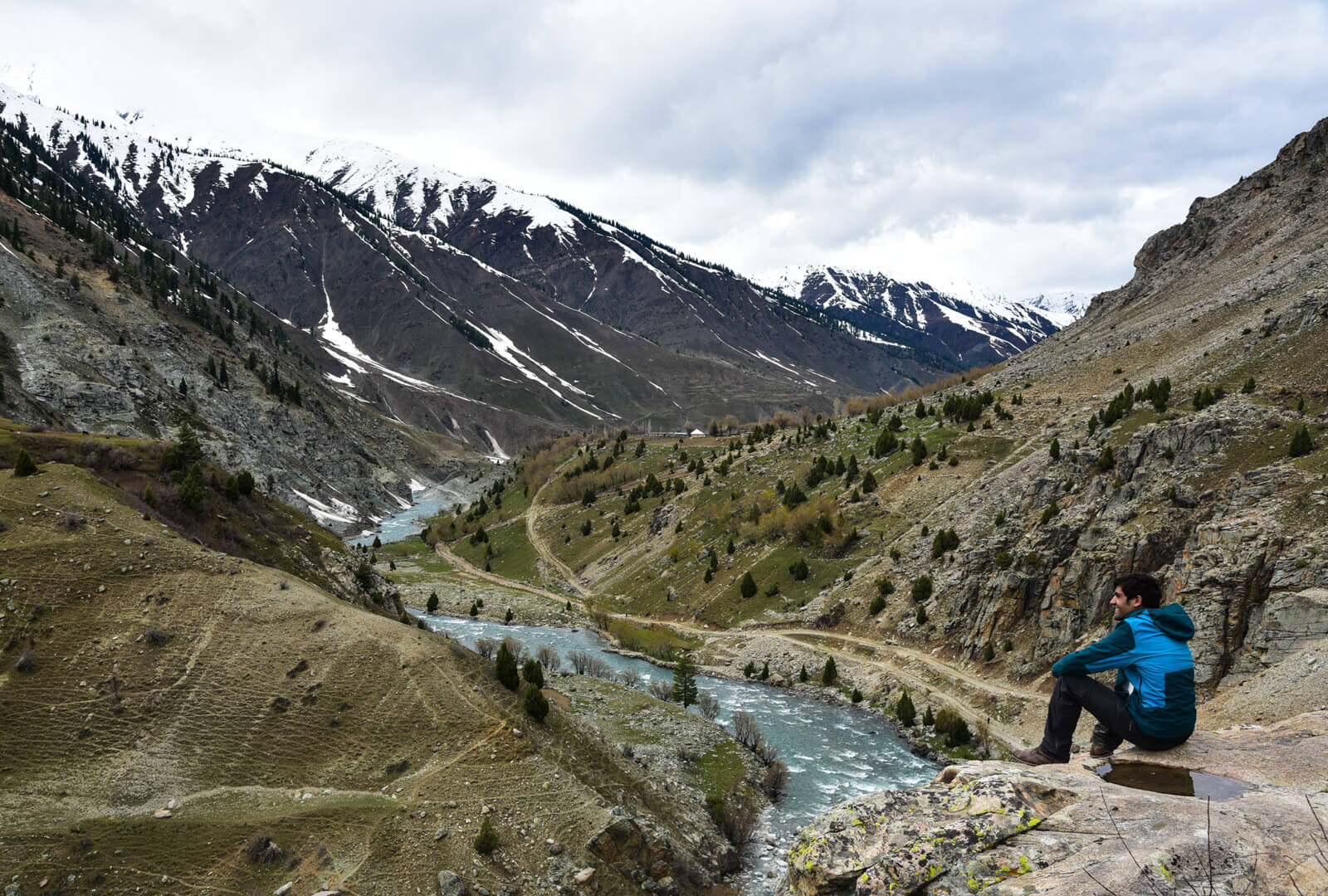 ---
Wanna travel to Pakistan with Against the Compass?
We have one scheduled expedition this summer to North Pakistan. 14 days driving the Karakoram Highway, and exploring offbeat valleys of Shimshal and Astore.
August 13th to 26th
---
The sky was gray but the sound of the current, produced by the thawing glaciers, announced the arrival of summer. A group of engineers, who were governmental employees, allowed me to stay at their shack. I woke up with the sunrise and the sound of the teapot being heated up. The wave of spring-like cold did not prevent me going outside to gaze at the sublime landscape.
My mouth was extremely dry, as I was drinking my second cup of tea with salt and my third piece of plain, dry paratha (a local bread), the traditional, regional breakfast. However, I didn't care much about it, as I was at the heart and remotest part of the Astore Valley, a paradise with a strong historical symbolism, which only a few foreigners have ever visited.
For more places to visit, read my 1-month Pakistan itinerary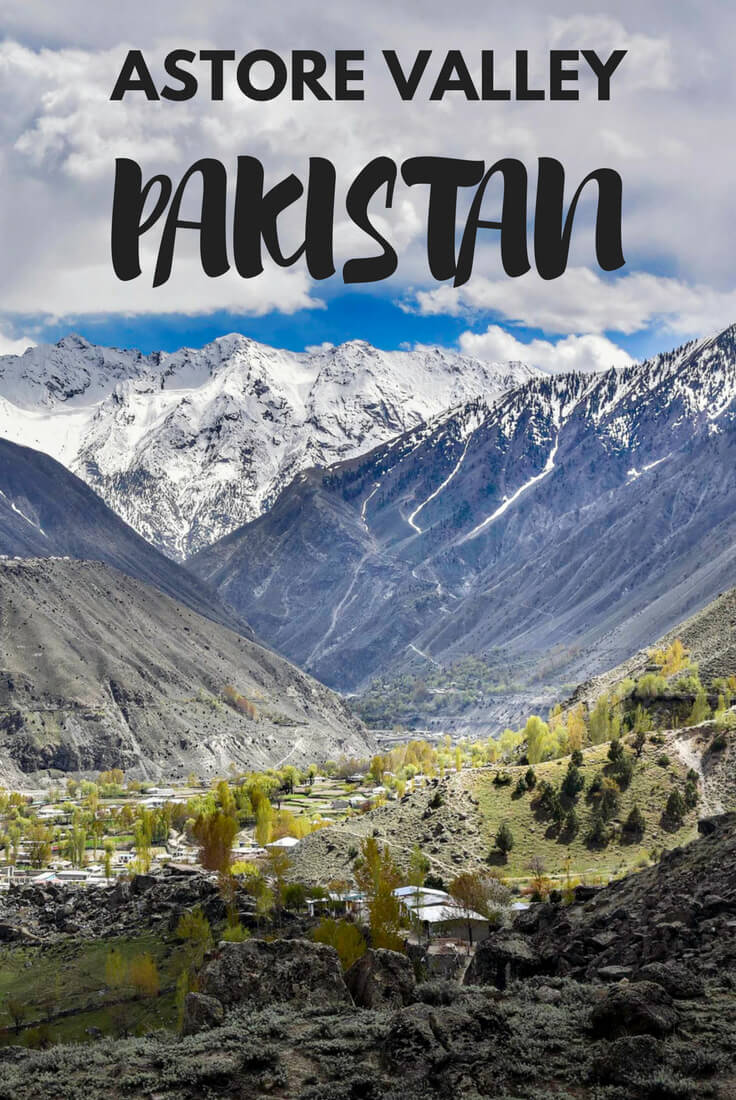 The Astore Valley: A historical paradise in Pakistan
Pakistan is an adventurous destination, get travel insurance
IATI Insurance covers high altitude trekking, perfect for Pakistan
Buy it here to get a 5% discount
Astore, a valley 120km long with an area of 5,000km2, is located in the north of Pakistan, in Gilgit-Baltistan state. The valley is at the eastern face of Nanga Parbat, a peak 8,125 high, often called the Killer Mountain, as it is considered one of the most dangerous mountains in the world to climb.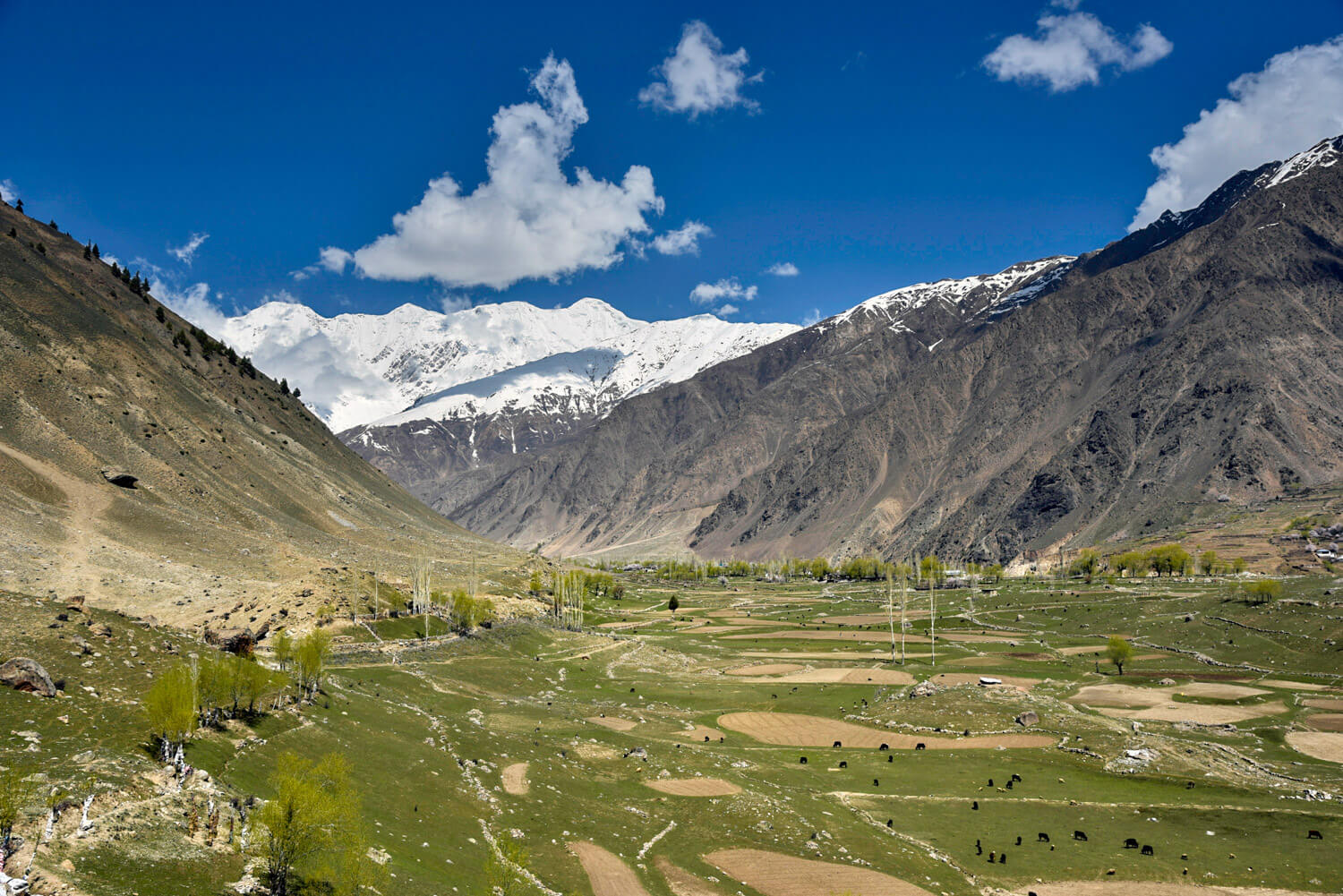 The landscape that makes up the valley is not only of a colossal beauty but is also, composed of large geographic variety and contrasts, offering the adventurous traveler endless trekking options, as well as the opportunity to get immersed in a culture which not many tourists have ever had the chance to experience.
Given its huge dimensions, it would take ages to explore the valley entirely. Some local Pakistanis claim that Deosai Plains, Rama Lake and Rupal are the places that you should visit. However, whereas it's true that these places have a natural beauty, they also tend to be the most commercial ones, as they get swamped with local tourists during high season.
That being said, as an independent traveler and a lover of authentic experiences, in my opinion, the trading route that connected Gilgit-Baltistan with the Indian subcontinent is, by far, the itinerary that offers the most interesting perspective.
For centuries, this route was used as a commercial connection between Gilgit and the region of Kashmir. The Gibians used to go to Srinagar (the main city in Kashmir) to study, as well as importing a wide variety of products, such as the famous Kashmiri fabrics.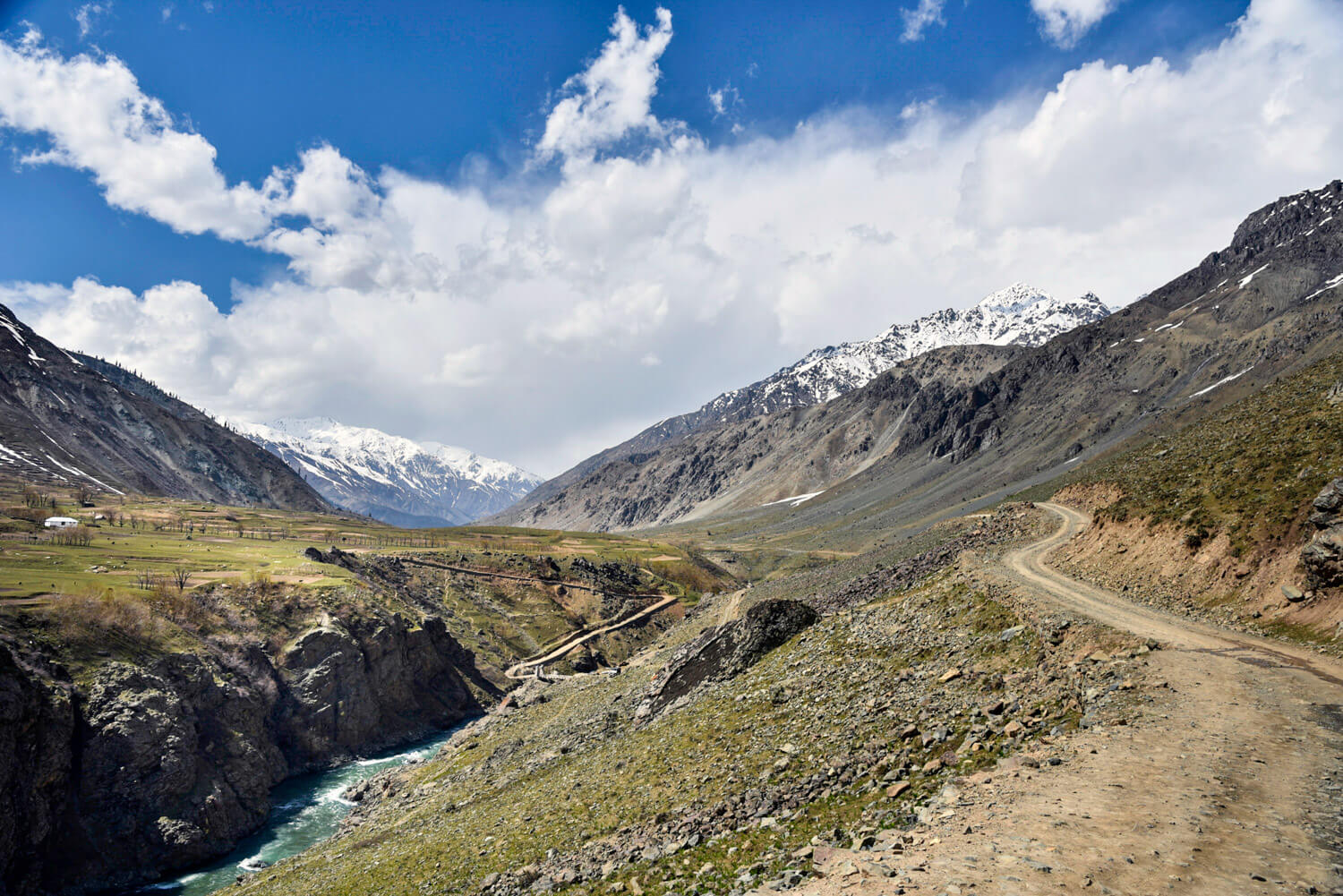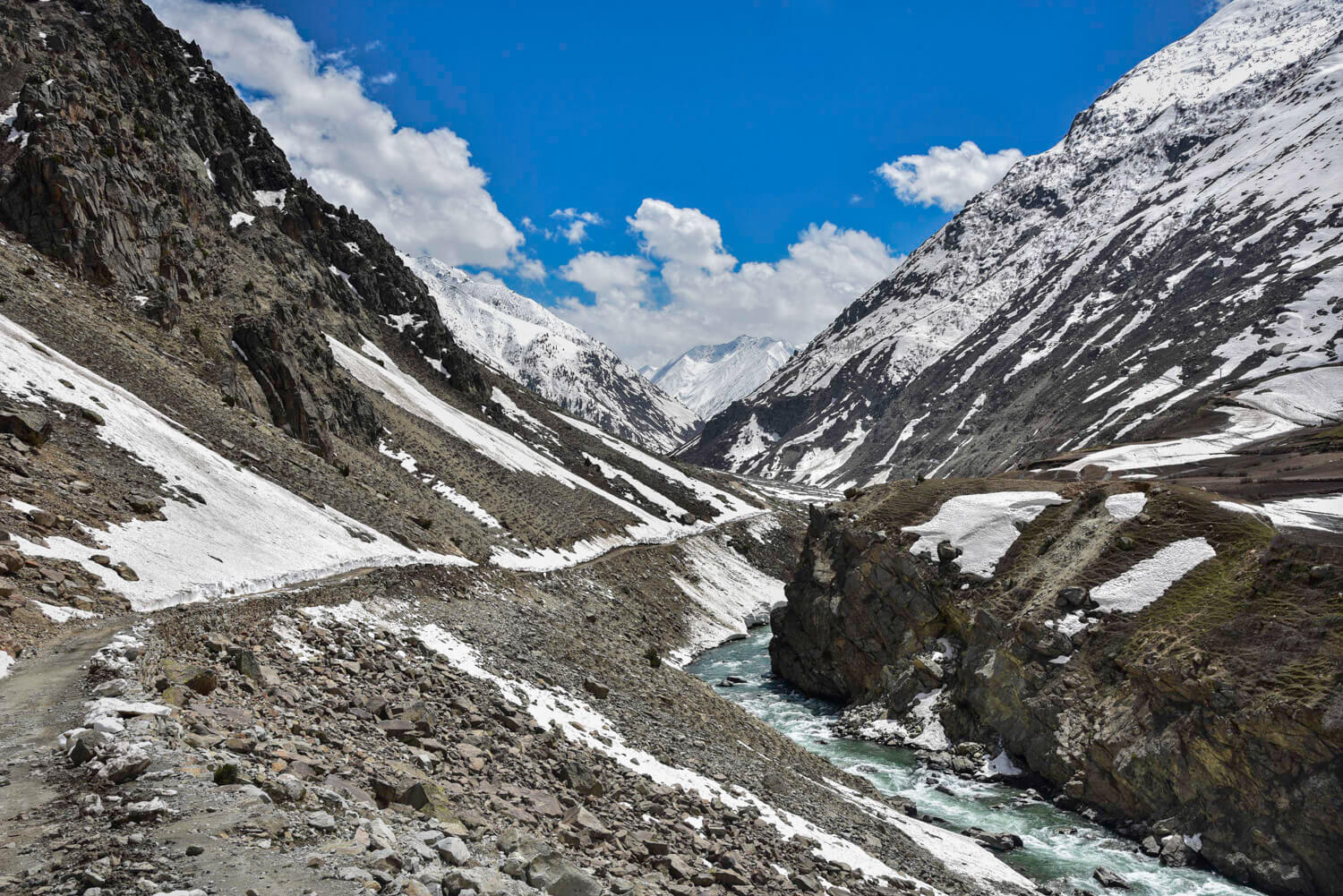 Astore Map: The three red markers belong to Rupal, Rama Lake and Deosai Plains, the most touristic places in the valley. The blue markers belong to the trading route that leads to Kashmir.
Since, down the generations, several groups have passed through Astore, today the valley enjoys a large linguistic and cultural diversity, Shina* being the most common language, including a significant quantity of Kashmiri people, who decided to settle down in these mountains.
Note: Shina is one of the many languages spoken in Gilgit-Baltistan, a region which is home to an endless number of ethnicities and cultures. The people in Gilgit-Baltistan are ethnically and culturally closer to Central Asia (Afghanistan and Tajikistan, especially) than the rest of Pakistan.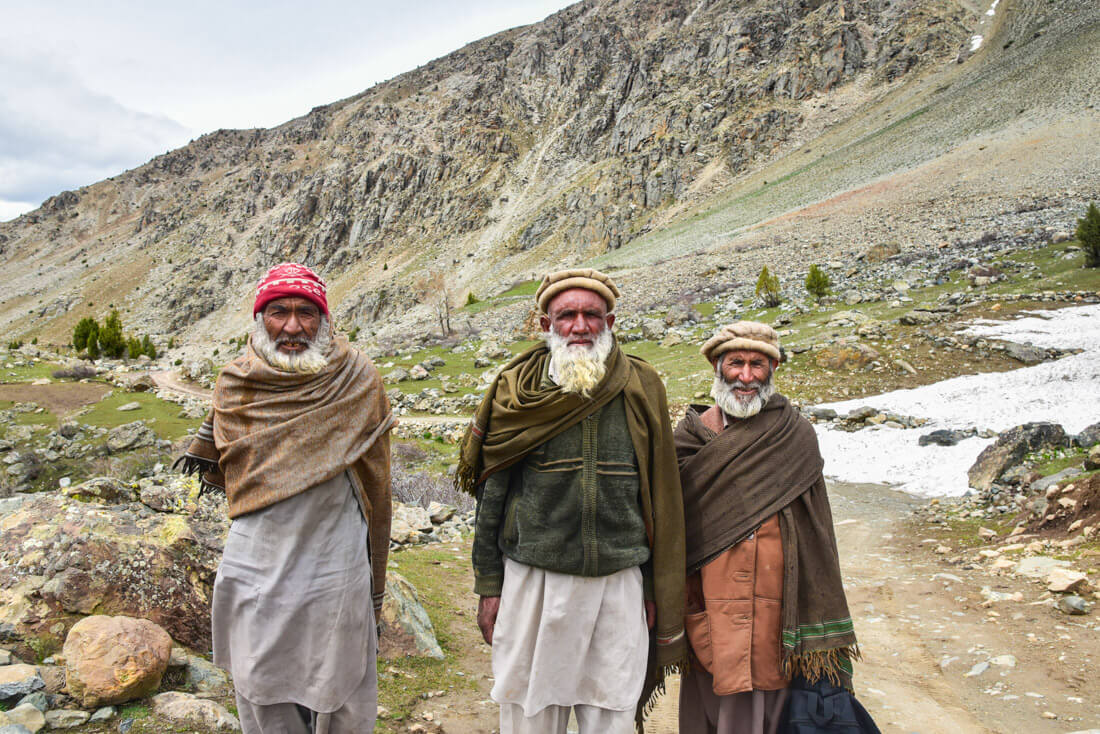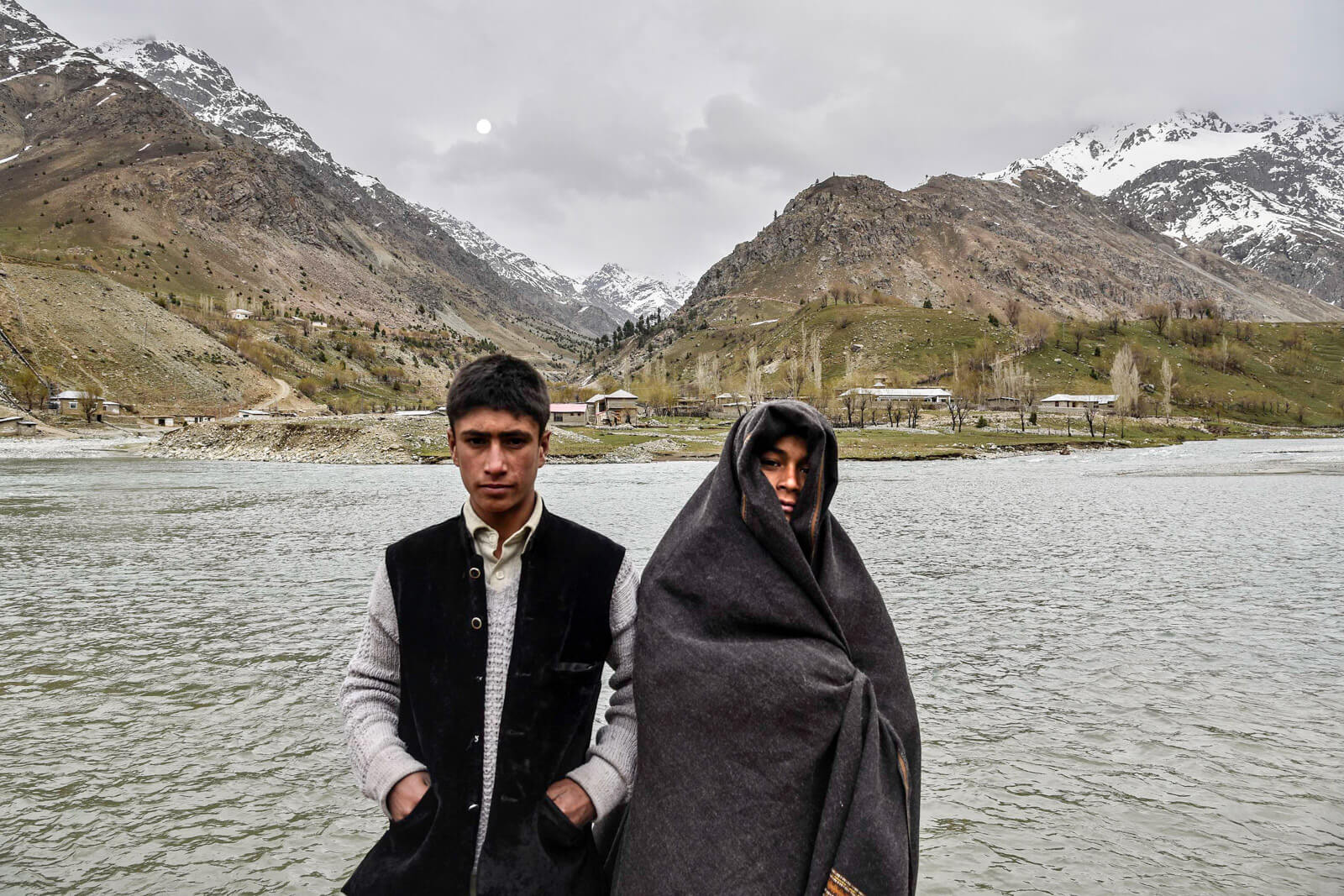 This big movement of people is, probably, one of the reasons why the Astore Valley is one of the few places in Gilgit-Baltistan where Sunni Muslims are the majority, belonging to the Wahhabi branch, the most conservative wing of Islam.
When I arrived in some remote village, suddenly all the women ran inside their houses, as they feared a foreigner seeing their faces. The men from the village approached me, shook my hand and, kindly, asked me to leave.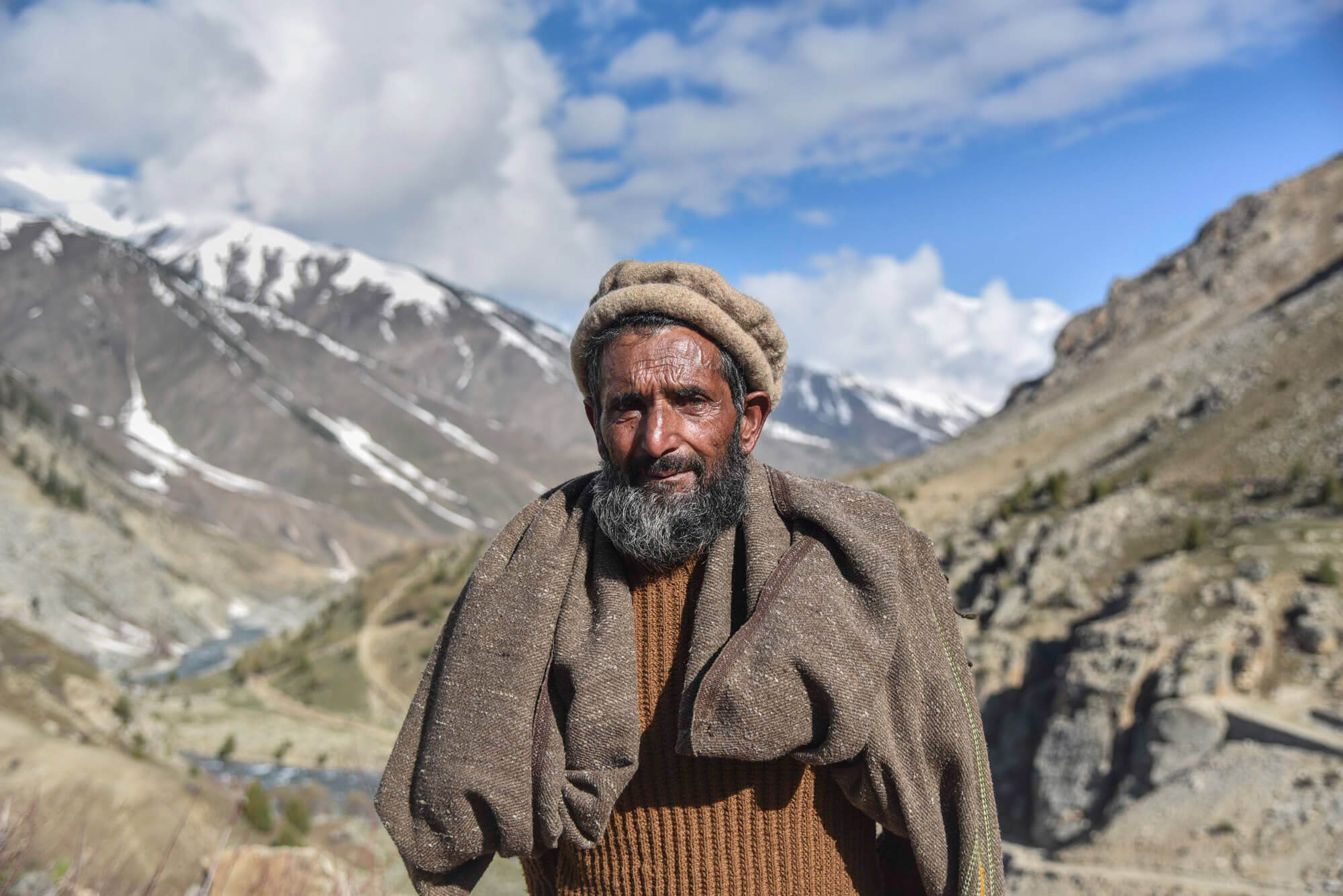 Yeah, all this cultural and historical background is pretty interesting but, it turns out that this valley has much more to offer. On this route, which basically follows the flow of the Astore River, the landscape changes drastically every few kilometers.
Arid plains, from which big, sharp, rocky mountains appear, on both sides are the characteristic landscape from the beginning of the valley. Just walk a little bit further and the arid landscape turns into green, fertile meadows with incredible views to the Nanga Parbat, a 8,125 meters summit.
Keep following the river and the valley adopts a more alpine character, the temperature drops and, by the end of the route, you will find yourself walking among glaciers. The nature of Astore is wild and aggressive, as everything is made on a giant scale. This is a real blessing for your eyes.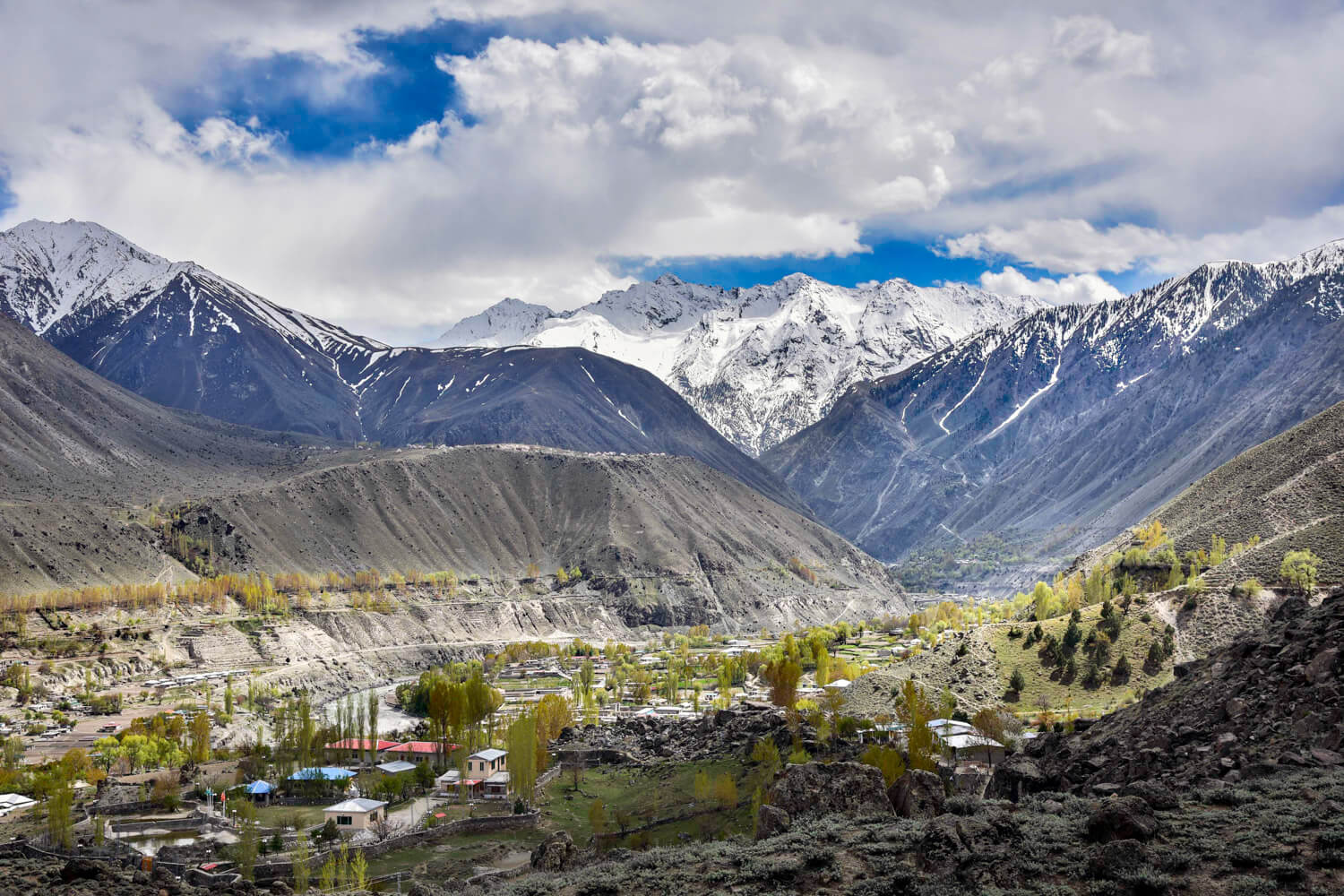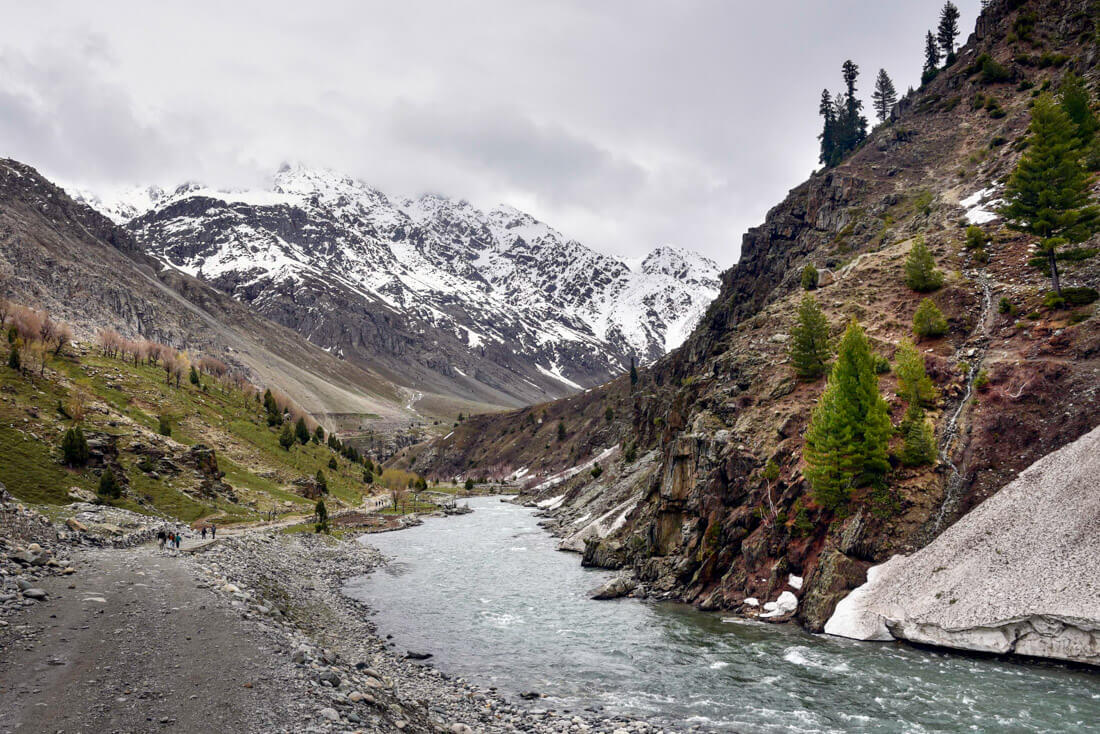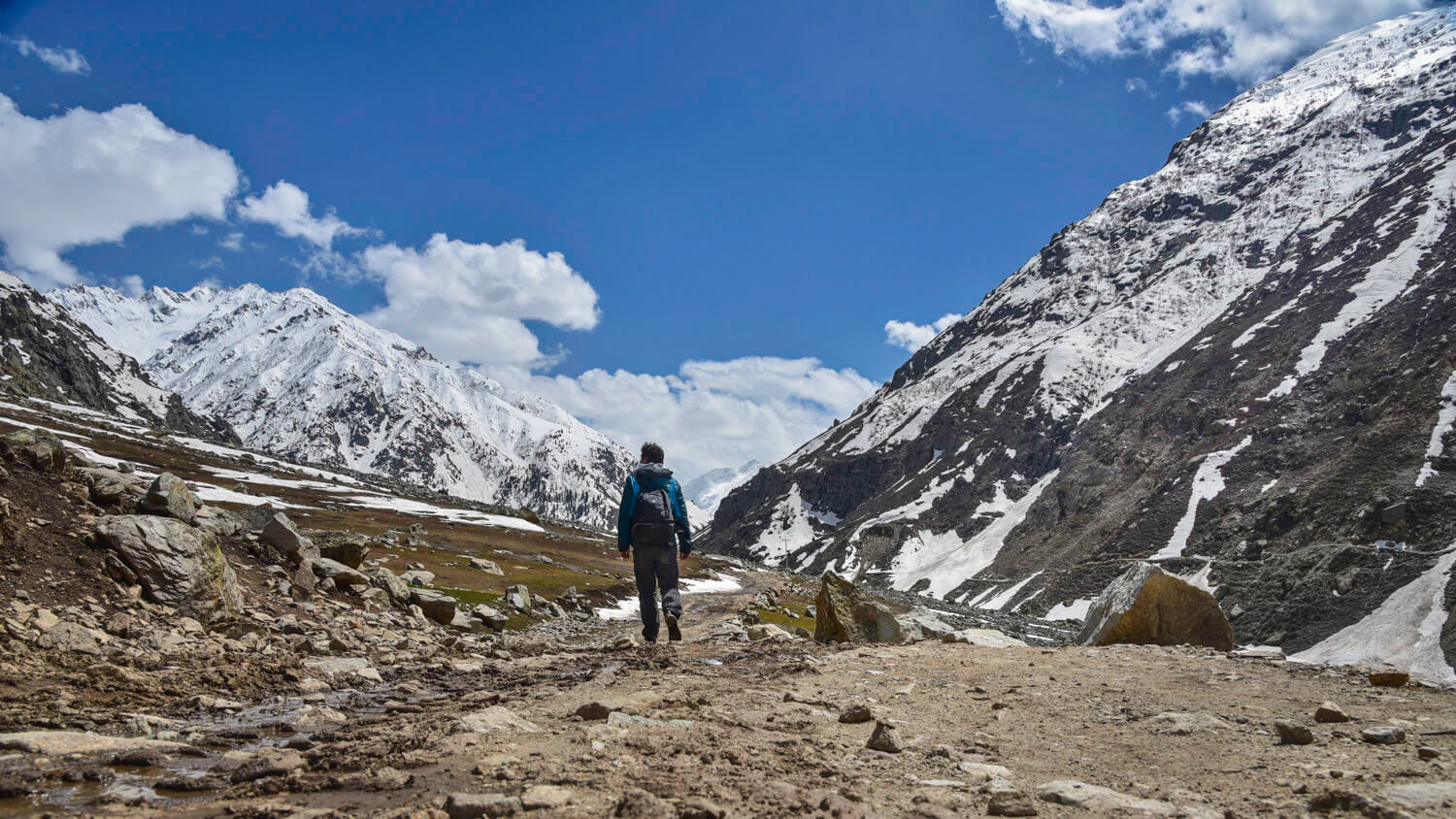 After Astore city (the capital), most of the valley is so remote that the only way to contact the outside world is through a land phone. Here, mobile phones don't exist. In winter, which runs from the end of October until March, Astore becomes totally isolated, since all the roads are blocked by tons of snow. However, despite this isolation, Astore has a population of over 70,000 inhabitants, spread across more than 100 villages.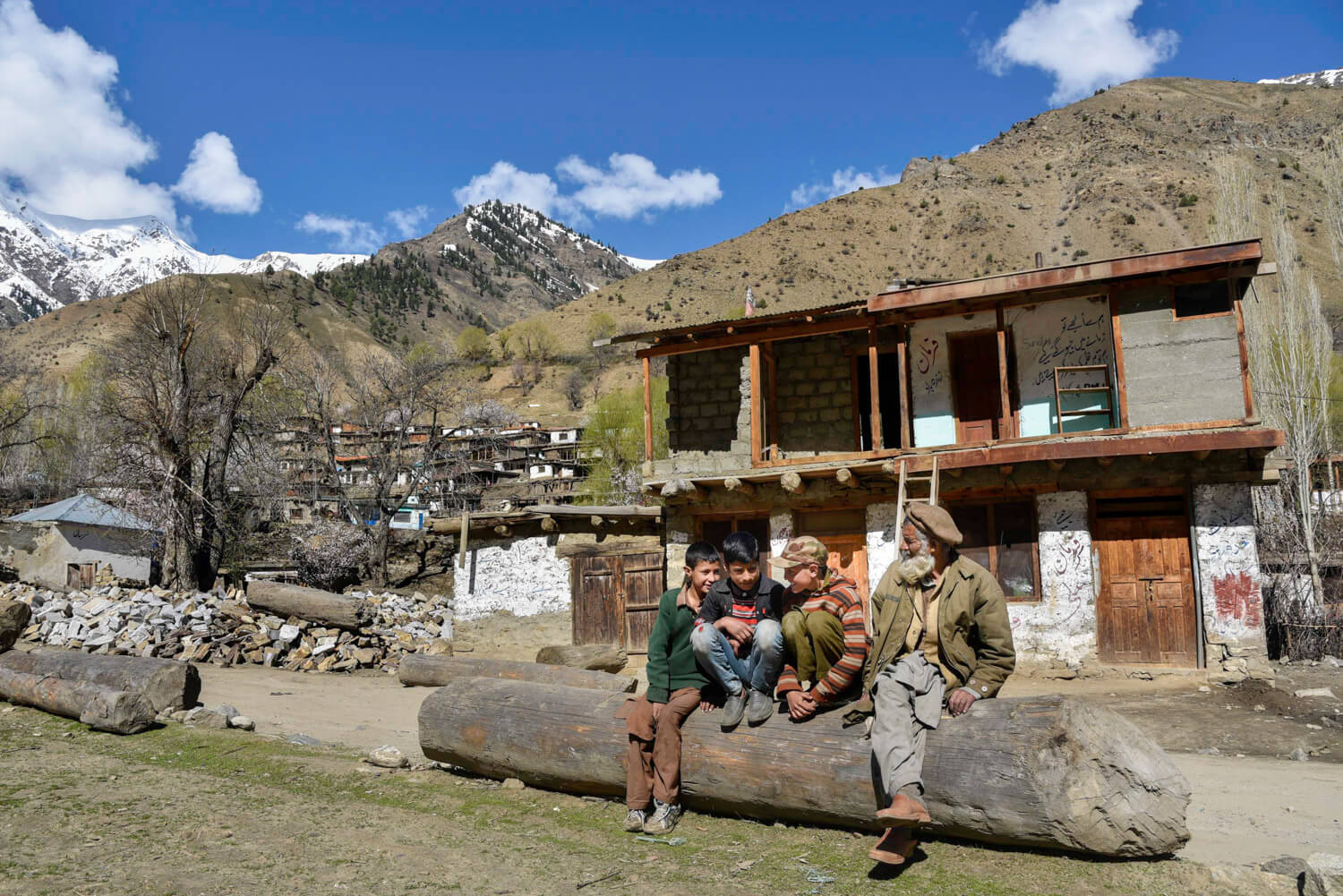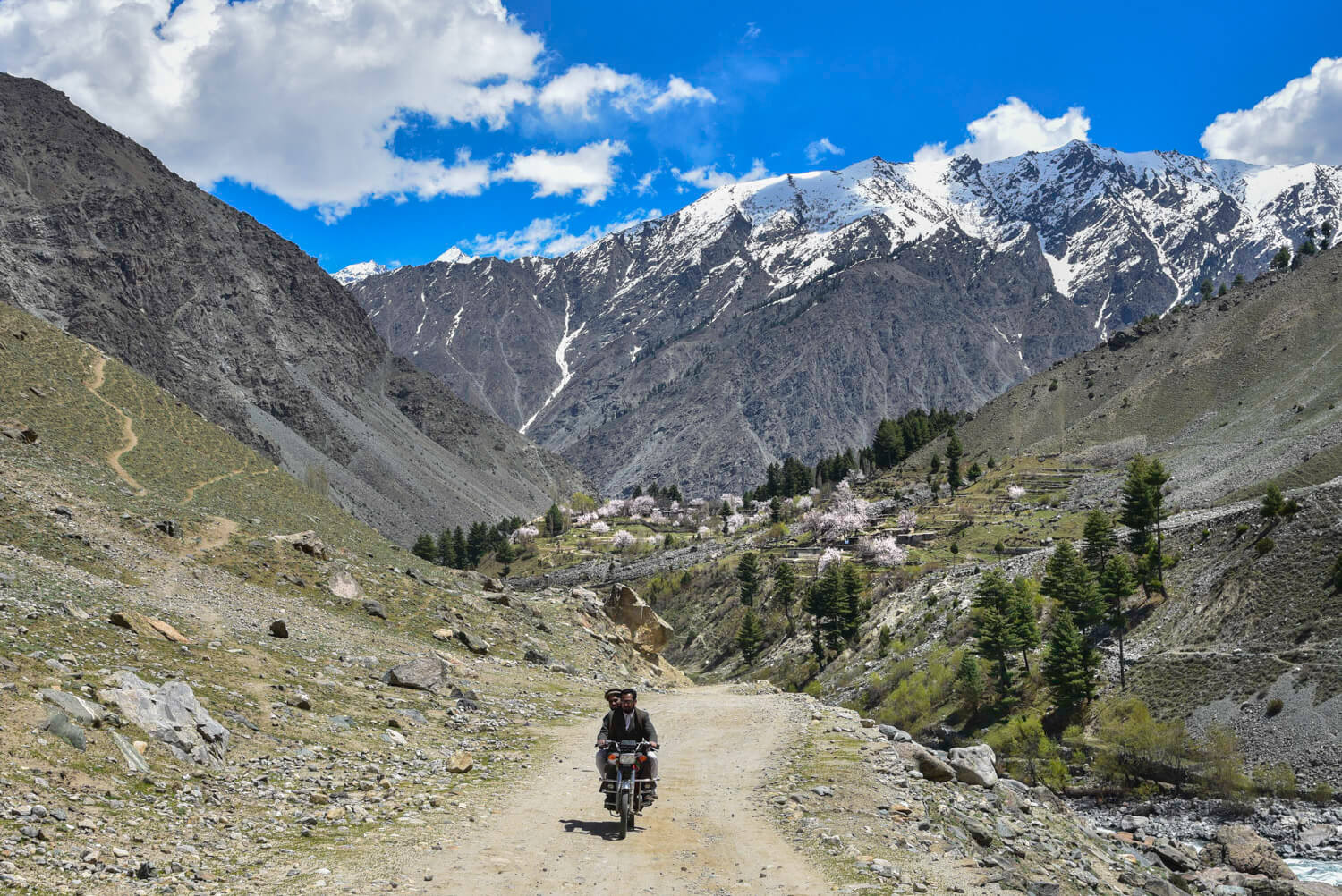 Many of these villagers have never seen or talked to a foreigner, which means that the famous Pakistani hospitality gets multiplied one hundred-fold. You won't only have your stomach filled with plenty of tea and dal (lentils) but you might also be invited to their home to sleep.
The inhabitants of the remotest areas of Astore are simple people who carry a life of self-subsistence but, for their own pride, they'd rather starve than not offer you a meal. And this is the actual, real truth.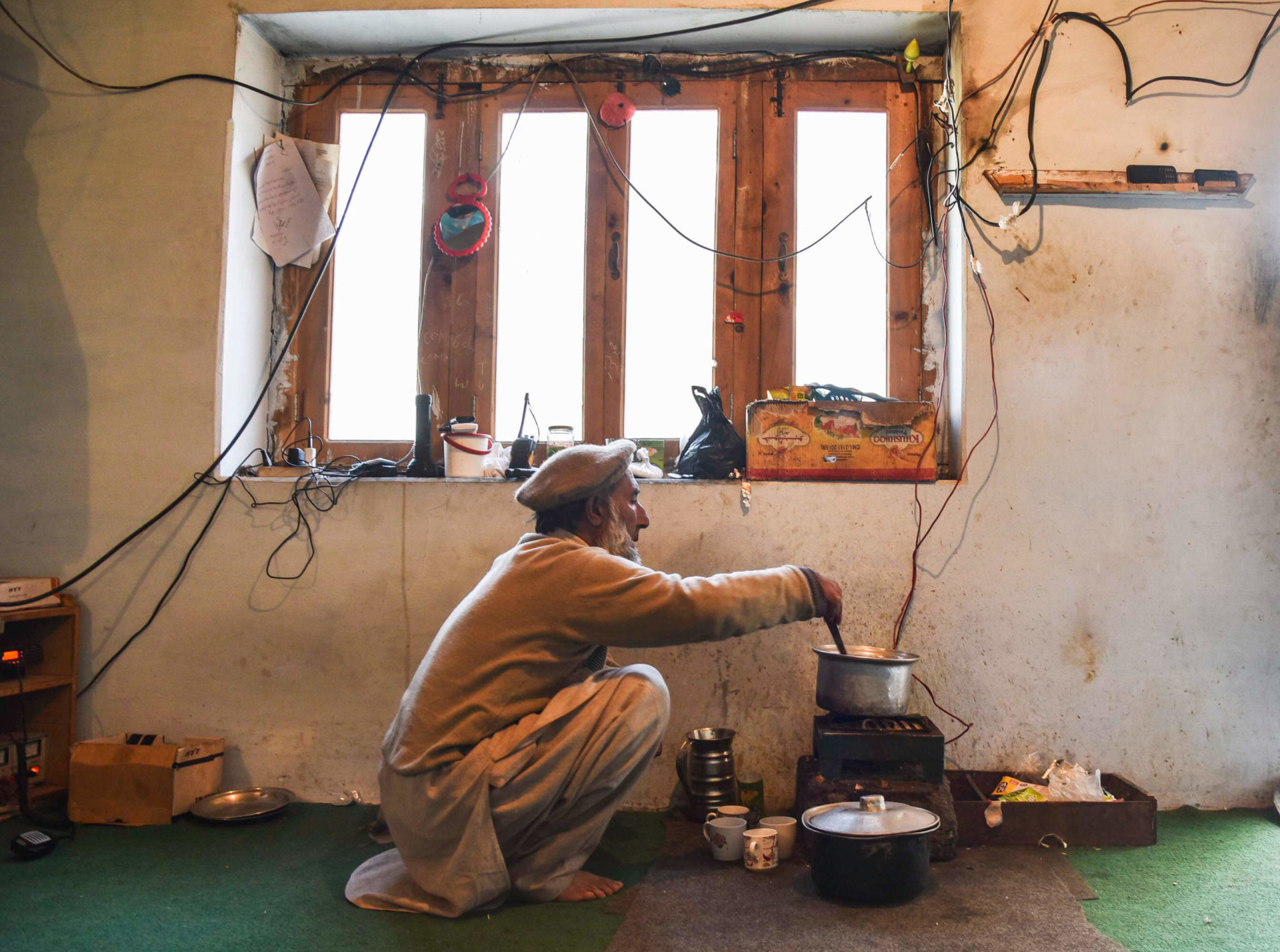 More information
Pakistan is an adventurous destination, get travel insurance
IATI Insurance covers high altitude trekking, perfect for Pakistan
Buy it here to get a 5% discount
How to get there
Hiring a Jeep – The valley is only and exclusively accessible by four-wheel-drive vehicles. If you can afford it, your best option would be renting a Jeep. The price will depend on your negotiation skills but you won't be paying less than $50 or $60 a day.
Public transport – If time is not a problem for you, public transportation is a feasible option. From Gilgit city, there are some old 4×4 pickups leaving for the city of Astore, the point of access to the valley. The journey takes 4-5 hours and be aware that you'll travel with twenty other people on the back of the car, plus all their belongings.
There are no pre-defined schedules. Just try to go one day before to the bus station and ask for approximate timings. However, based on my own experience, be prepared that they may leave up to 3 hours late. From the city of Astore, there are other 4×4 pickups that follow the road to Kashmir. Again, timings are uncertain and, to be very honest, I feel that hitchhiking is much easier.
Where to go
The good news is that, in order to enjoy the valley, you don't need to go very far away from the main road. Actually, practically all my pictures were taken from the road, as this is the historical route you need to follow.
From Astore, I went to Dar Lay lake, located 5 or 6 hours towards Kashmir. I used that place as a base and, from there, I did day walks in different directions. When I came back to Astore, I stopped in those places that seemed to be interesting.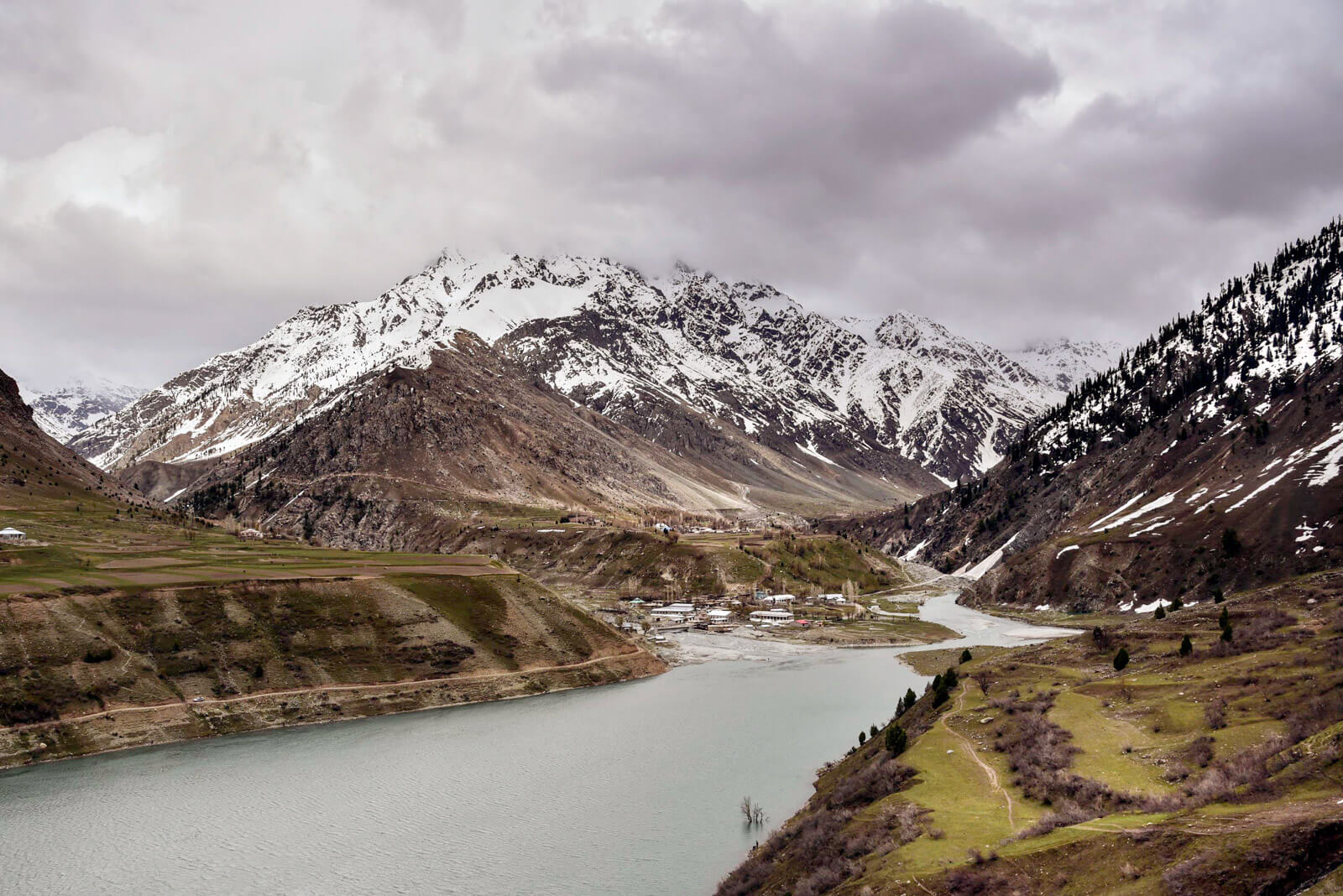 Where to sleep
Except in the main city of Astore, which is the access point to the valley and a place of small interest, there are no hotels. A tent is a must. Nevertheless, if you try to mingle with the locals, it's very likely that they will invite you to stay in their houses.
How many days are needed?
Distances are relatively short but, given the road conditions, cars don't travel faster than 10km/h. If you travel in your own Jeep, you should stay there for at least 4 days in order to enjoy the valley at its best. If you travel by public transportation, you should add 2 or 3 more extra days.
More information for visiting Astore Valley
Don't forget to check our travel guide to Pakistan.
As well as all our Pakistan articles: