Tips and how to travel to Mali in 2023
---
Wanna travel to Mali with Against the Compass?
Join a group of like-minded travelers in our next scheduled tour in Mali:
Oct 27th to Nov 3rd, 2023
---
Why visit, safety, visa, best experiences, getting in, budget & costs, cultural facts and more. This is the most up-to-date travel guide to Mali anywhere.
Despite an unfortunate, ongoing conflict that has sealed some of the most astonishing sites in the country from regular tourists, Mali is still out there, Malians carry on with their lives and, with a bit of planning, some of their human-made wonders can be visited without any complication.
I visited Mali right after Mauritania and, while I think the latter is a great country to visit, Mali exceeded all my expectations, becoming one of my favorite destinations ever.
From tribal people to breathtaking man-made monuments and extraordinary landscapes, Mali might be, along with Ethiopia, the sub-Saharan African country with the biggest touristic potential.
This guide contains everything you need to know for traveling to Mali now.
For all the places to visit in the country, check my personal Mali itinerary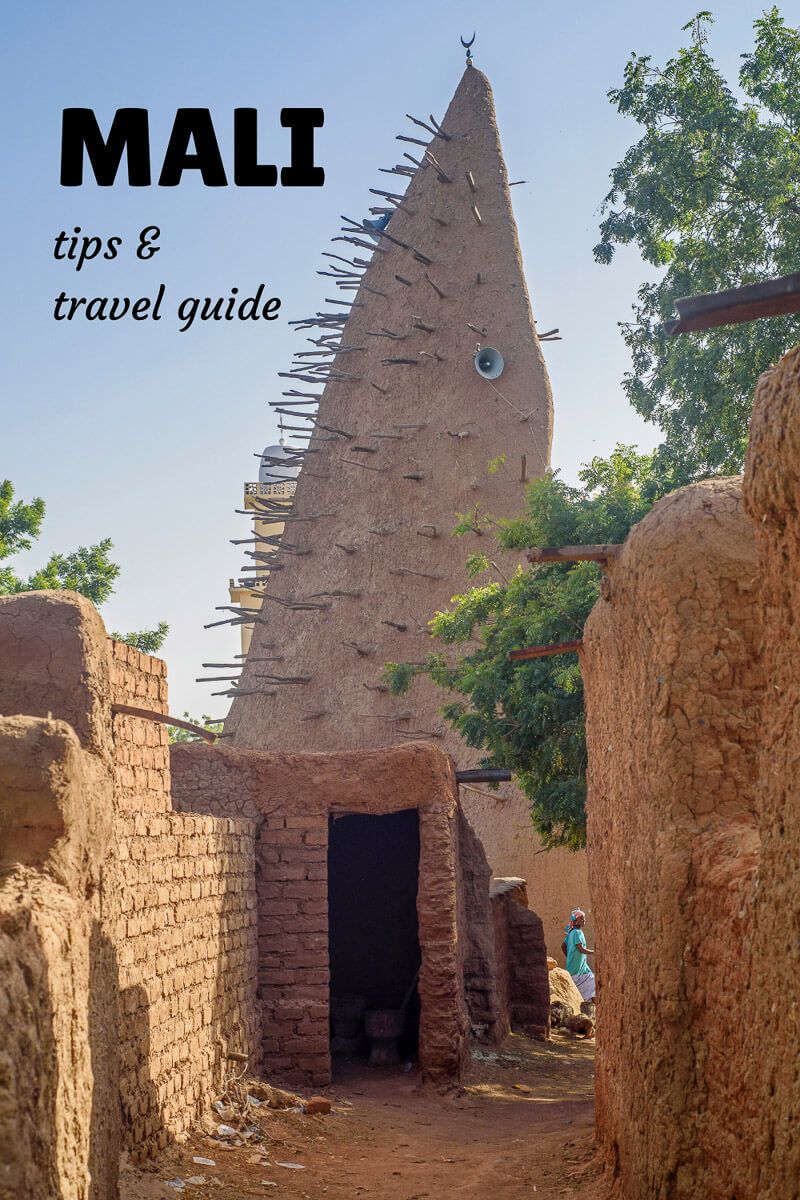 Insurance for traveling in Mali
I strongly recommend IATI Insurance: COVID-19 + full Mali coverage + 5% discount
BUY IT HERE TO GET YOUR SPECIAL DISCOUNT
Traveling to Mali today
The situation in Mali is kind of ambiguous.
First of all, I personally believe that Mali is one of the most dangerous countries in the world, probably more than Syria and other Middle Eastern countries but, for some reason, the Western media hardly talks about it.
Nevertheless, most informed people and travelers know that something is going on in Mali but very few know what is actually happening.
In fact, when I announced my trip to Mali, I got several warnings from friends, readers and even family members, telling me to be careful, keep a low profile, or even suggesting canceling the trip but, once again, they barely knew what I had to be careful about.
So, what is going on in Mali that dropped tourism?
To summarize it in a few sentences, it all started back in 2012, when Tuareg insurgent groups claimed independence or more autonomy for northern Mali.
Following a coup d'état in March 2012, those Tuareg insurgent groups – represented by the National Movement for the Liberation of Azawad – occupied several northern cities (including Timbuktu and Gao) and, backed by Islamist groups, self-declared independence of northern Mali, rebranding it as Azawad.
The problem, however, was that the Tuaregs and Islamic rebels had completely different visions, so they started fighting each other until the Islamic rebels won and began to impose Sharia law across the north.
In 2013, several foreign armies, led by the French Army, intervened and they have been fighting ever since.
This is the current political and historical context and something you must be aware of if you ever travel to Mali.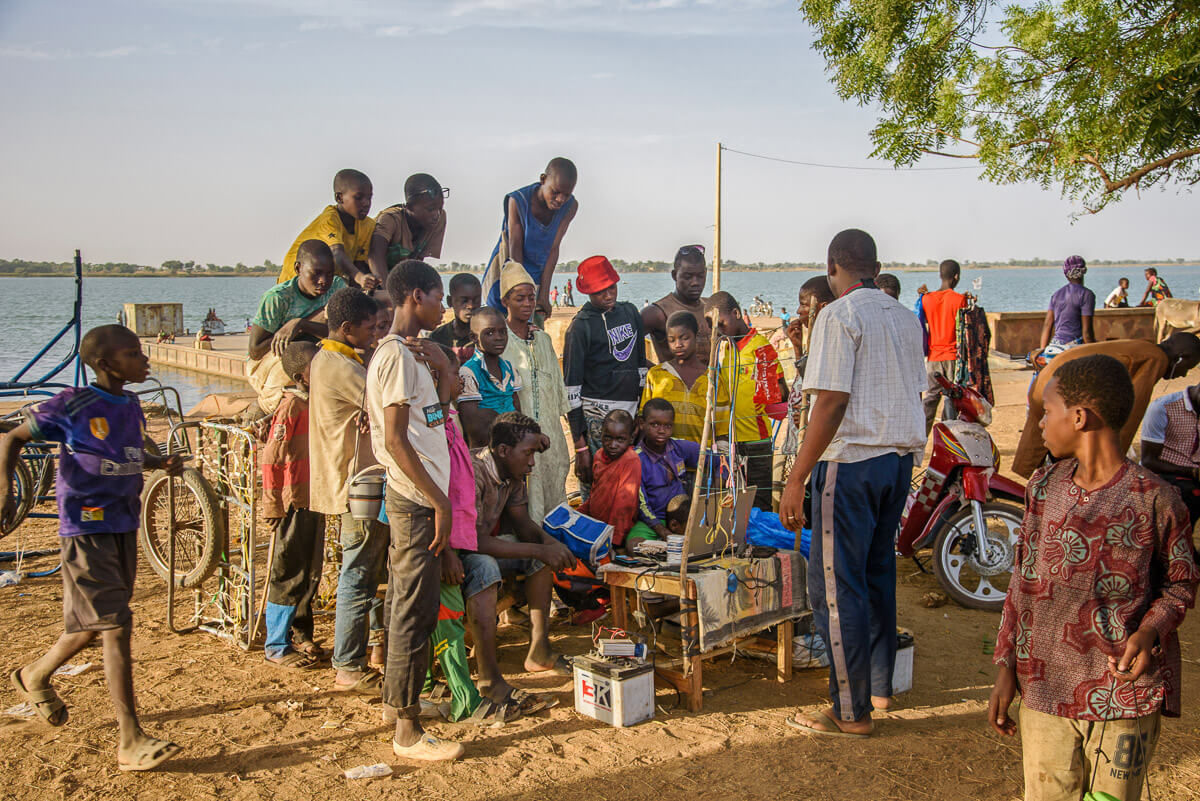 Why visit Mali, despite the conflict
With all this context, traveling to Mali doesn't sound particularly appealing but as I always like to say:
Dangerous countries don't exist. Instead, what you find are specific regions or zones in a country where potential danger might exist.
To be very honest with you, before doing any research, I was also skeptical about traveling Mali, not only for safety concerns but also because I thought the coolest sites were off-limits, and I didn't want to travel all the way to Mali just to visit its capital Bamako.
But I was wrong. While it's true that world-famous places such as Timbuktu, the tomb of Aksia or Dogon Country are big no-go zones, south and central Mali are filled with jaw-dropping sites for which traveling such a long way will definitely be worth the trip.
Daily markets, the town of Ségou, Dougouba, Siby, Sikasso and even amazing Djenné (if you are willing to take a small risk).
As I said in the beginning, Mali is one of the best countries I have ever visited, and it became so by just going to all those places located within the safe area.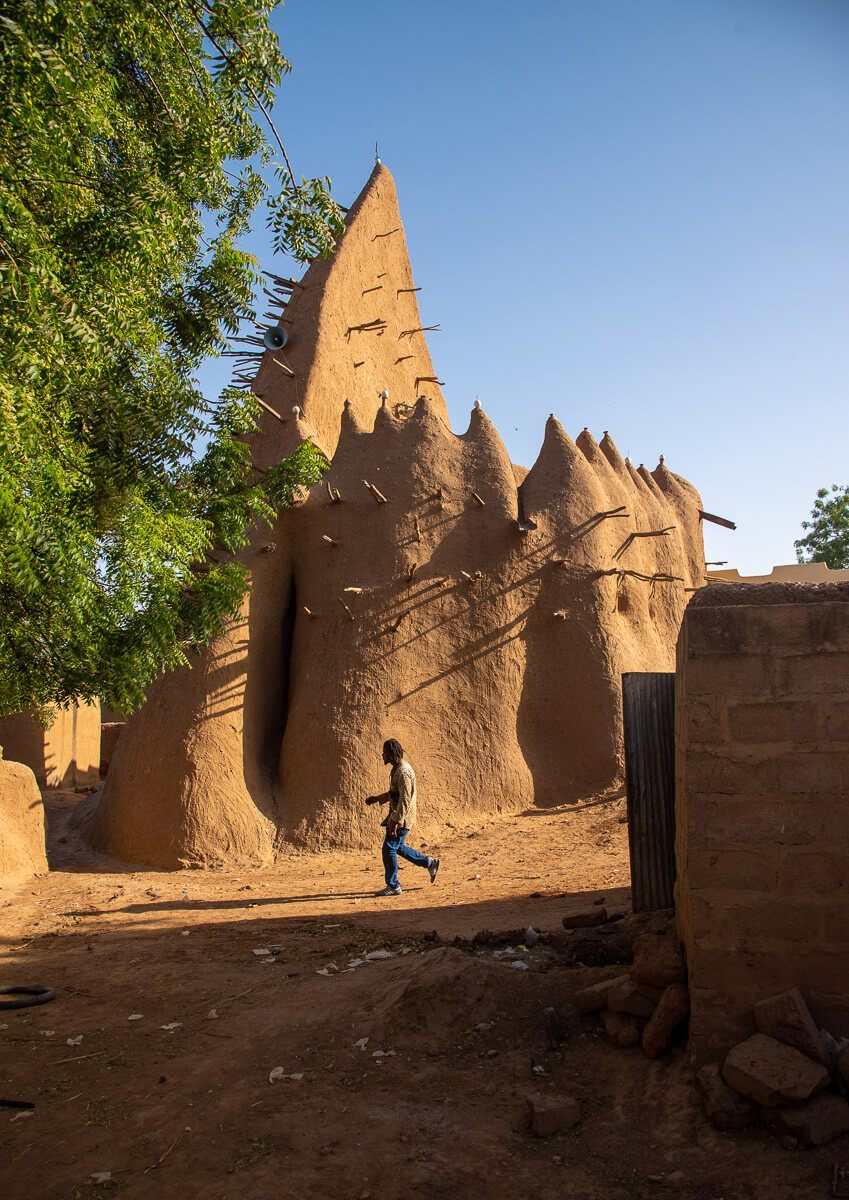 Is it safe to travel to Mali? Areas to avoid
Safety is the number one concern for anyone traveling to Mali. Here you can check the FCDO Mali travel advice.
Is Mali safe to visit or not?
There is no short answer to this but, generally speaking:
Traveling to South Mali
The safest and most peaceful area to travel in Mali, which comprises anywhere south of Bamako. Nevertheless, according to many governments, the area around Kayes and the border with Mauritania present some security concerns, even though experienced travelers may claim otherwise.
Traveling to Central Mali
Anything that lies between Ségou and Mopti. Security will depend on where you go. For example, Ségou can be done independently without any problem but, further than that, a guide is recommended. I went as far as Djenné and I think there was some risk involved because Islamic-controlled villages are less than 20km away and the level of security is poor.
Traveling to North Mali
The actual war zone starts in Sévaré, 20km north of Mopti. If you make it to that point, you will see tanks and plenty of armored vehicles. Traveling to the north of Mali is not recommended, especially if you go by road.
Traveling to Dogon Country
Dogon Country spreads across central and north Mali, east of Mopti. The local guide who took me to Djenné said he would not dare taking me to Dogon Country. If my guide is concerned about Dogon Country, you should be as well, because he persistently tried to persuade me to visit Timbuktu by boat, claiming it was safe.
Nevertheless, remember that the situation in Mali is extremely volatile, and things can change overnight. For example, Dogon was OK to go to in 2019 but not anymore. This is just a small summary, for more information read my Mali safety guide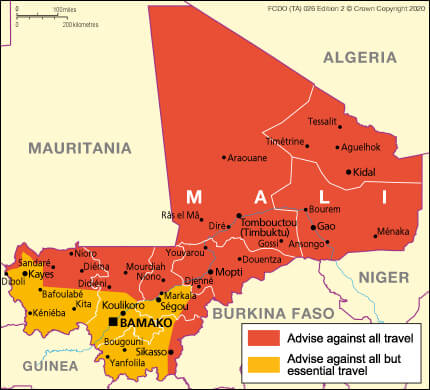 COVID-19 travel requirements for Mali
Mali is currently open for tourism and all they ask for is either a vaccine certificate or a negative PCR.
For leaving Mali – A negative PCR test is also required which you can get at the following clinics:
Institut National de Santé Publique (INSP) – This is a public hospital. Results are provided on the next day. It costs 35,000CFA, around 60USD.
Golden Life Hospital – This is an American Hospital. Results are provided on the next day. It costs 55,000CFA, around 100USD.
Travel Insurance for Mali with COVID-19 coverage
IATI Insurance is one of the few providers that offers full Coronavirus coverage, not only when it comes to treatment, but also cancellations costs in case you tested positive before departure.
And not only this, but it's one of the few insurance providers that gives coverage for traveling to Mali.
Readers of Against the Compass can get an exclusive 5% discount.
Mali travel tip – Officially, the test should be done 72 hours before your flight departs but, when I arrived at Bamako International Airport and showed my test, they didn't want to let me on the plane because my arrival time in Barcelona was 73 hours after taking the test – it was a 14-hour flight. At the clinic, I was asked for my flight details, so I argued back by saying that the health authorities told me otherwise, that it's 72 hours before departure time. Our discussion was rather short and I was able to check in without much hassle, but be aware of this potential issue.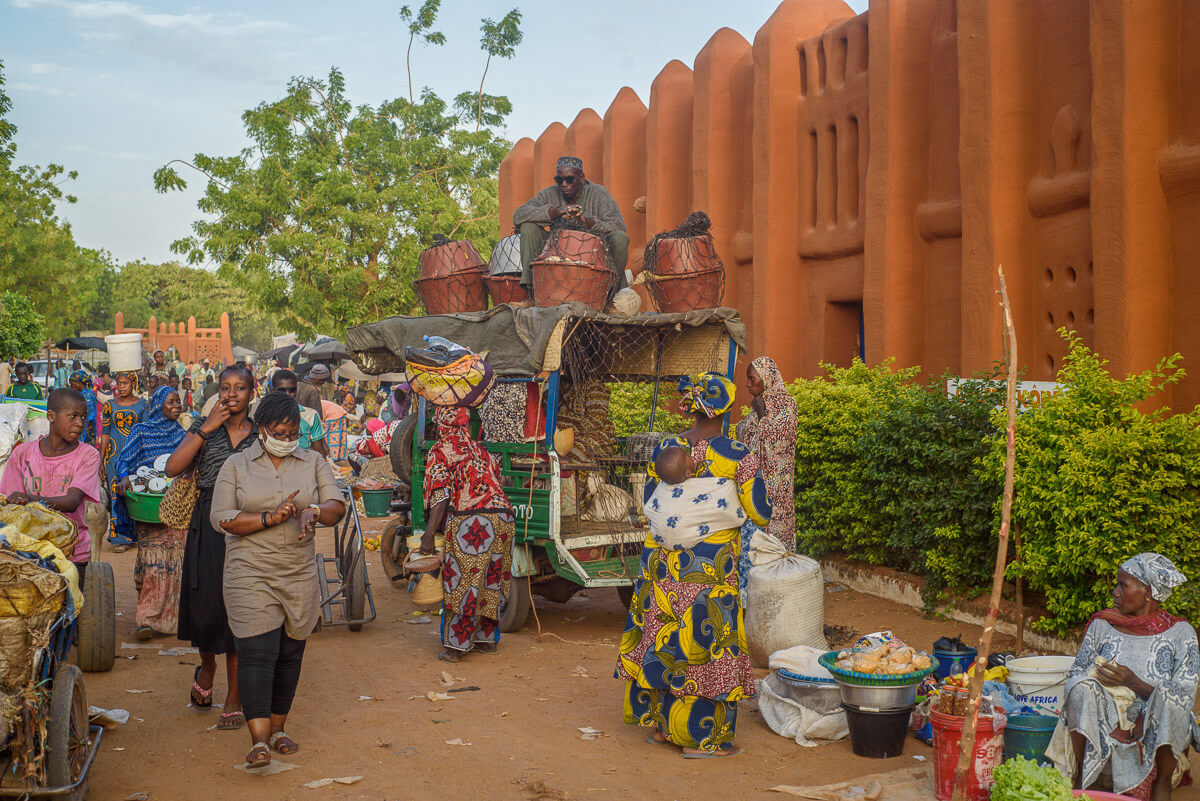 How to get a tourist visa for Mali
A tourist visa is required for traveling to Mali, which you can get at the embassy.
Surprisingly, you can find a Malian Embassy in many capitals around the world, including in Europe, the USA and Canada.
Alternatively, you can also apply for a visa in many West African cities, popular places being Nouakchott (Mauritania), Dakar (Senegal) and Ouagadougou (Burkina Faso).
The first thing you need to know is that each embassy has its own rules but, overall, the visa for Mali is supposed to be one of the easiest (and cheapest) visas to apply for in West Africa.
I got mine Nouakchott, and this were the Mali tourist visa requirements:
2 passport photos
1 passport copy
2,000MRU (around 45€) – Price increased in September 2020
48-hour turnaround (they will keep your passport)
It was valid for 30 days.
You need to specify the point of entry – Bamako International Airport in my case – and your entry date, which would be the day your 30-day validity would start from.
A curious fact was that I spent less than 10 minutes at the embassy – including waiting time – the shortest visa application ever.
Just contact your nearest embassy to find out about their specific requirements. Your reports are welcome in the comments section of this blog 🙂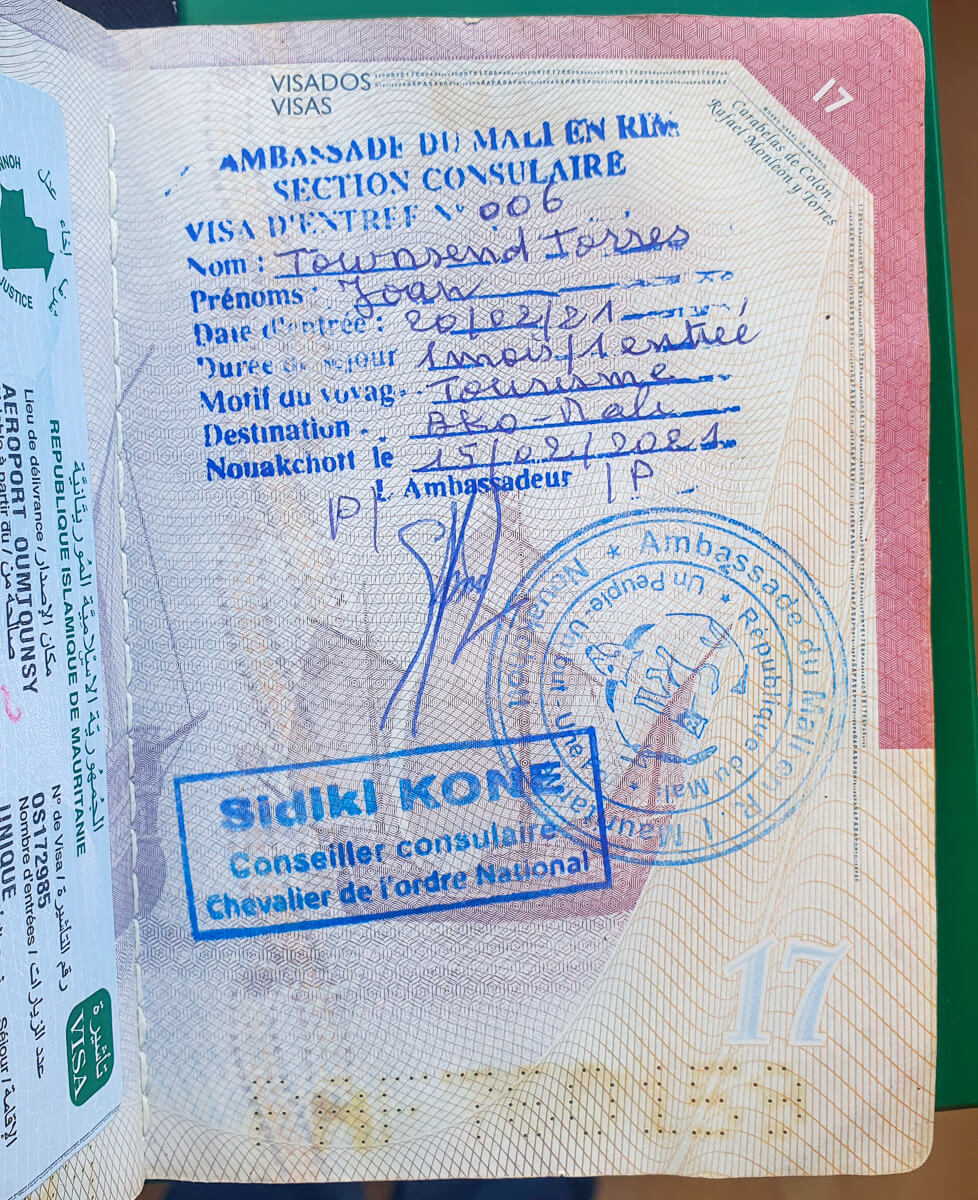 How to get in Mali
Traveling to Mali by plane
Bamako, the capital of Mali, has an international airport with direct connections to several African cities.
You can also find occasional direct flights from Madrid, Paris and a few more European cities, but a good, cheap alternative is doing a layover in Dakar, where you find several daily flights to Bamako.
I personally flew in from Nouakchott via Dakar.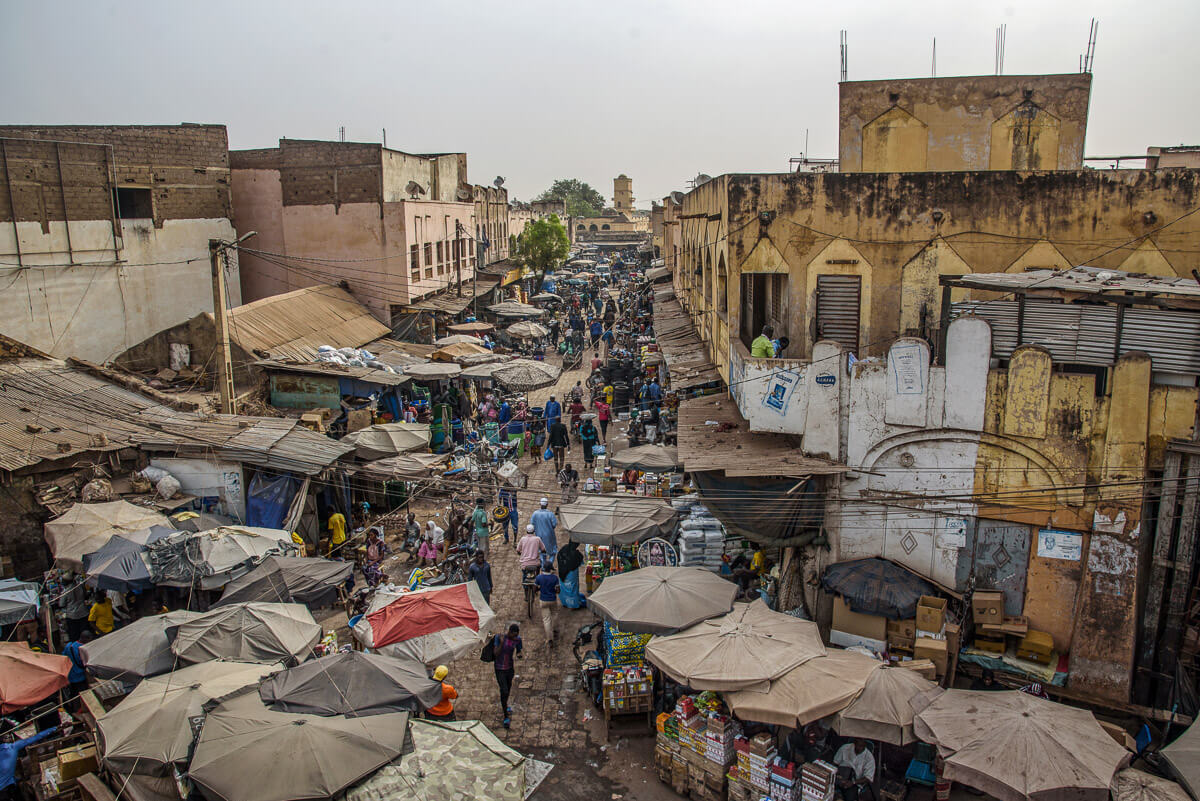 Traveling to Mali overland
Mali shares a border with several countries but, due to safety concerns related to the Sahel conflict, some of them are either closed or too dangerous.
Do check the latest security updates for Mali but, as a rule of thumb, any border located north of Mopti, which includes Algeria, Niger, east Burkina Faso and far-east Mauritania – is not safe.
Mauritania – Foreign embassies claim that the Mali border area is sketchy, but spunky overlanders cross it all the time from Kiffa or Ayoun al Atrous. Crossing from any entry point east of these two cities is impossible. Check my Mauritania safety report
Senegal – A fairly common border to cross that takes you to the city of Kayes.
Guinea Conakry – Perhaps, the easiest and safest Mali border crossing, which takes you straight to Bamako via Siby.
Ivory Coast – Another easy border to cross that takes you into a particularly safe area of Mali.
Burkina Faso – As I said, entering Mali from East Burkina Faso is way too dangerous, perhaps even impossible, but you can make your way into the country via the Sikasso border.
Niger and Algeria – The border area with these two countries is an actual war zone.
Best time to visit Mali
Mali is hot all year round, experiencing little variation in temperature, always averaging around 35ºC, especially the central and southern part.
The north, however, which is composed of the inhospitable desert that characterizes the Sahel region, experiences a higher contrast between winter and summer but in any case, it's always hot and you can't travel there nowadays.
With that, when planning your trip to Mali, the only thing to take into consideration is the rainy season, which typically runs from June to September.
Therefore, the best time to travel to Mali would be after the rainy season, from October to January.
I visited Mali in February-March, and it was also great, no complaints or whatsoever because it was mango season 🙂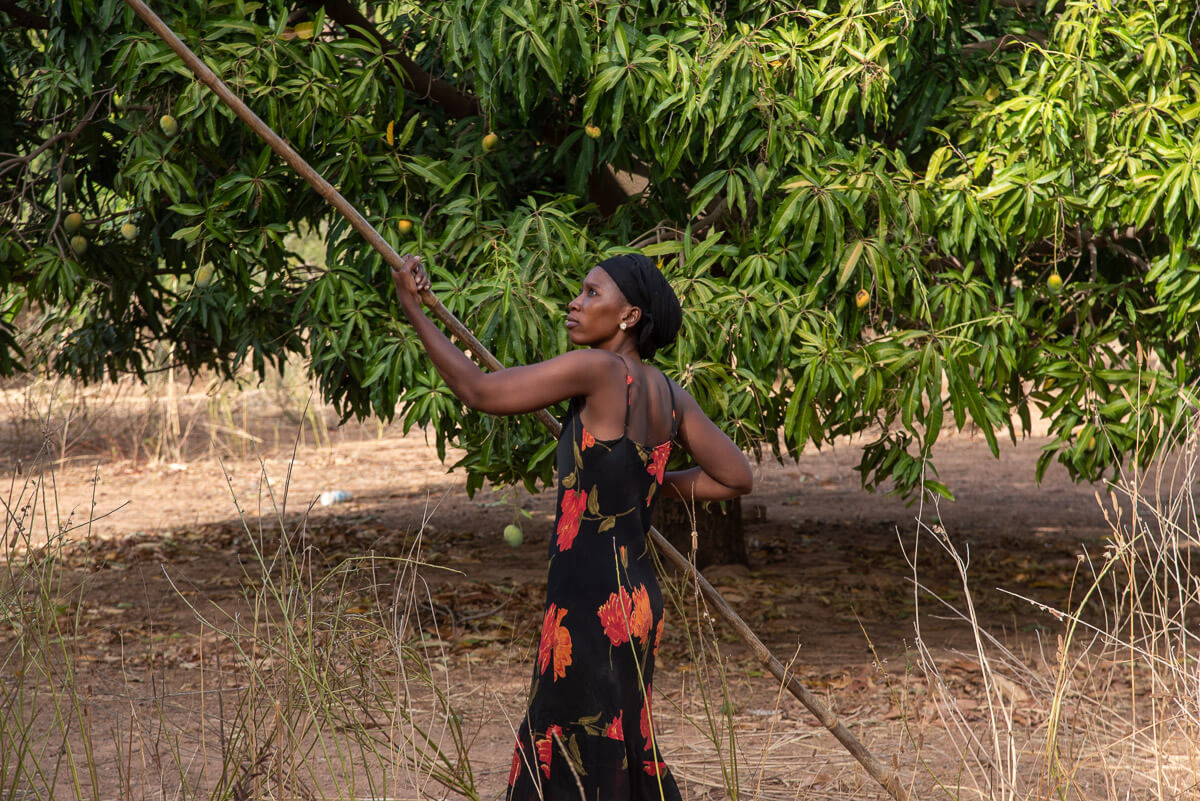 Top experiences in Mali
Don't forget to check all the SAFE places to visit in Mali
Timbuktu and Dogon Country are the highlight of any trip to Mali but I didn't include them in the best Mali experiences because they are no-go zones.
Visiting the Grand Mosque of Djenné
Few places in the world have moved and thrilled me as much as the Grand Mosque of Djenné.
This sand castle is the largest mud construction in the world and, on my visit, I literally had it all to myself.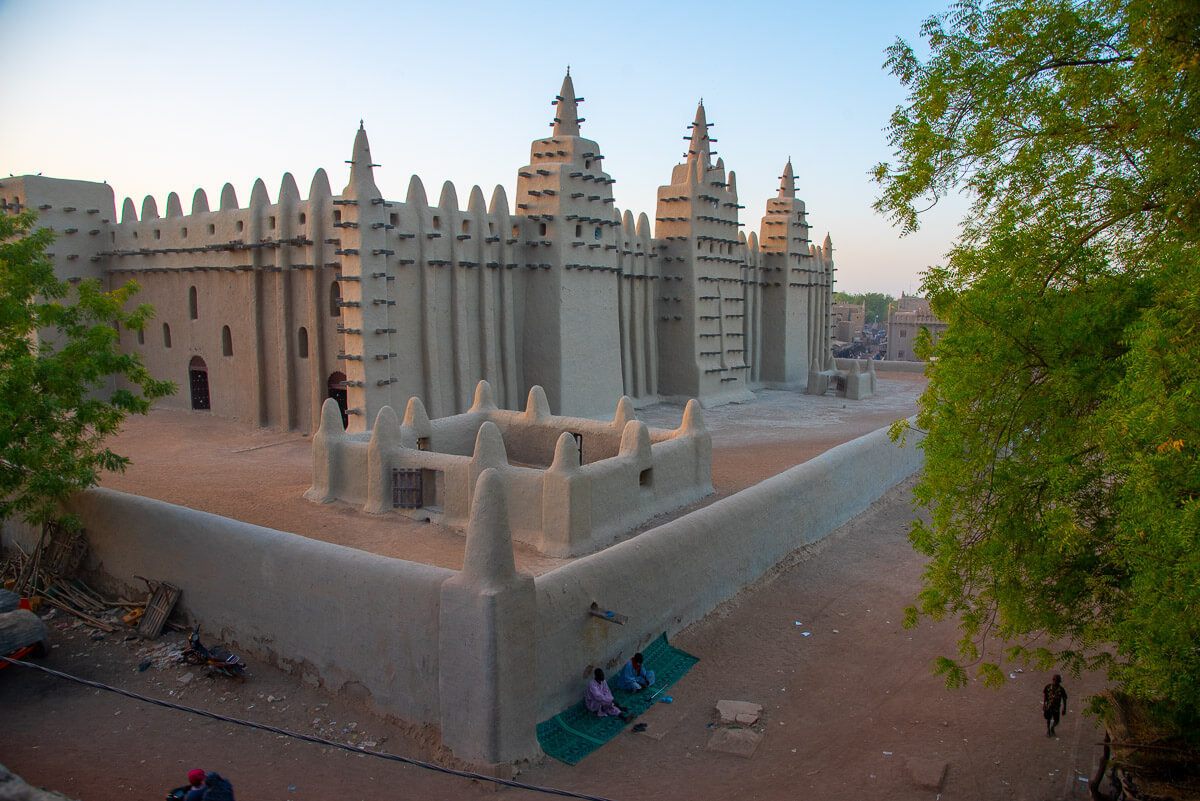 Observing the local life along the Niger River
The Niger River is a 4,180-kilometer river that stretches across West Africa, the main one in the region, whose geographical importance was key in developing historical cities like Timbuktu and Djenné.
Today, the Niger River is a source of natural resources where the locals perform all sorts of tasks and jobs. From ladies doing their laundry to workers collecting the sand needed to build their mud buildings, or even planting crops on its shores, the Niger River is a year-round cultural festival that photography enthusiasts will surely enjoy.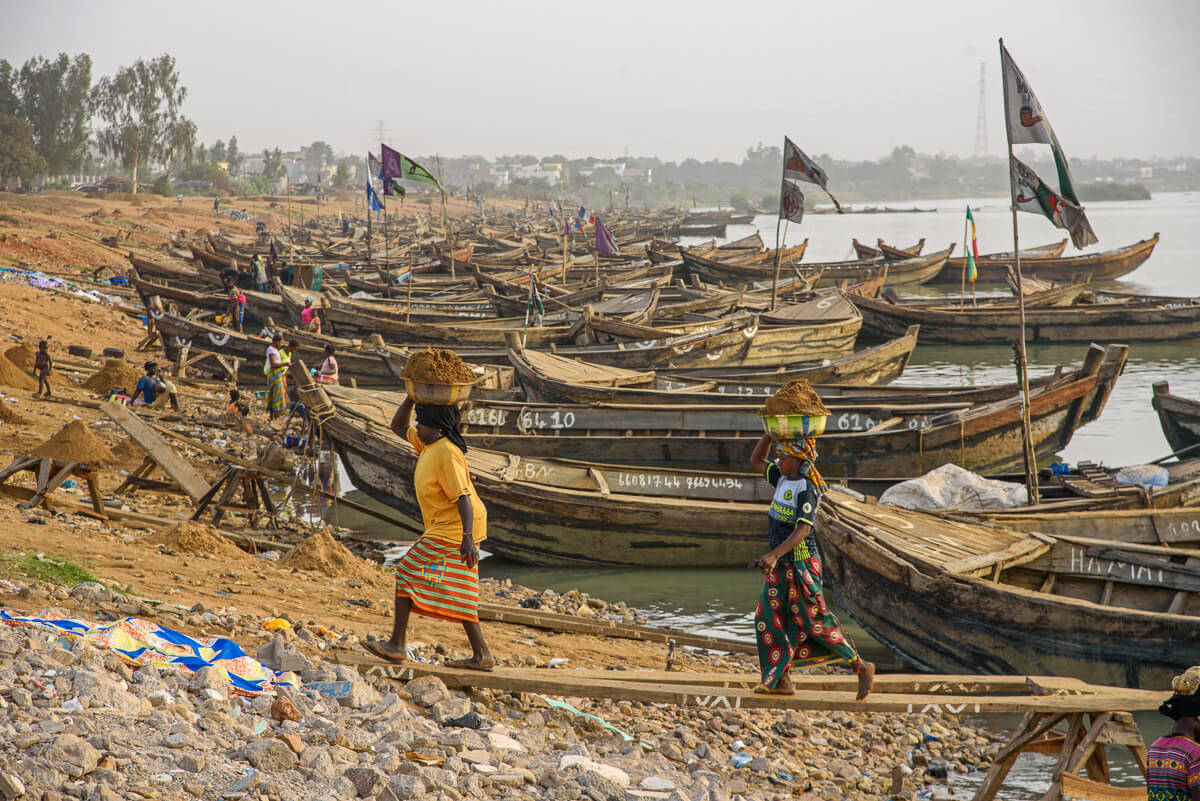 Checking out the most colorful markets
Mali was the first West African country I ever explored, so when I first visited those markets filled with ladies wearing such colorful dresses I had a blast.
I strongly recommend Ségou market, which takes place on Monday.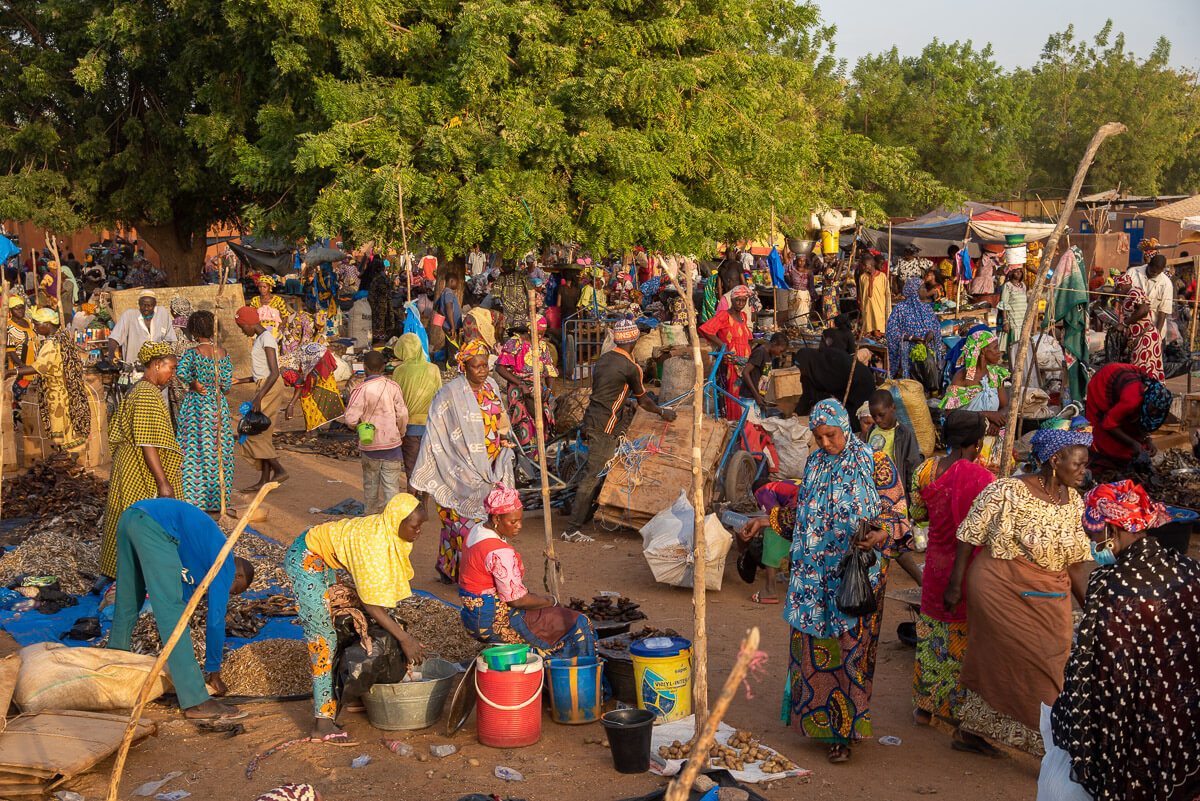 Exploring Siby area on a motorbike
Siby is a small town 50km south Bamako, popular for its strange rock formations, unspoiled villages and mango plantations.
It's a particularly peaceful and safe area as well, which is best explored by motorbike.
I rented mine through @scootwestafrica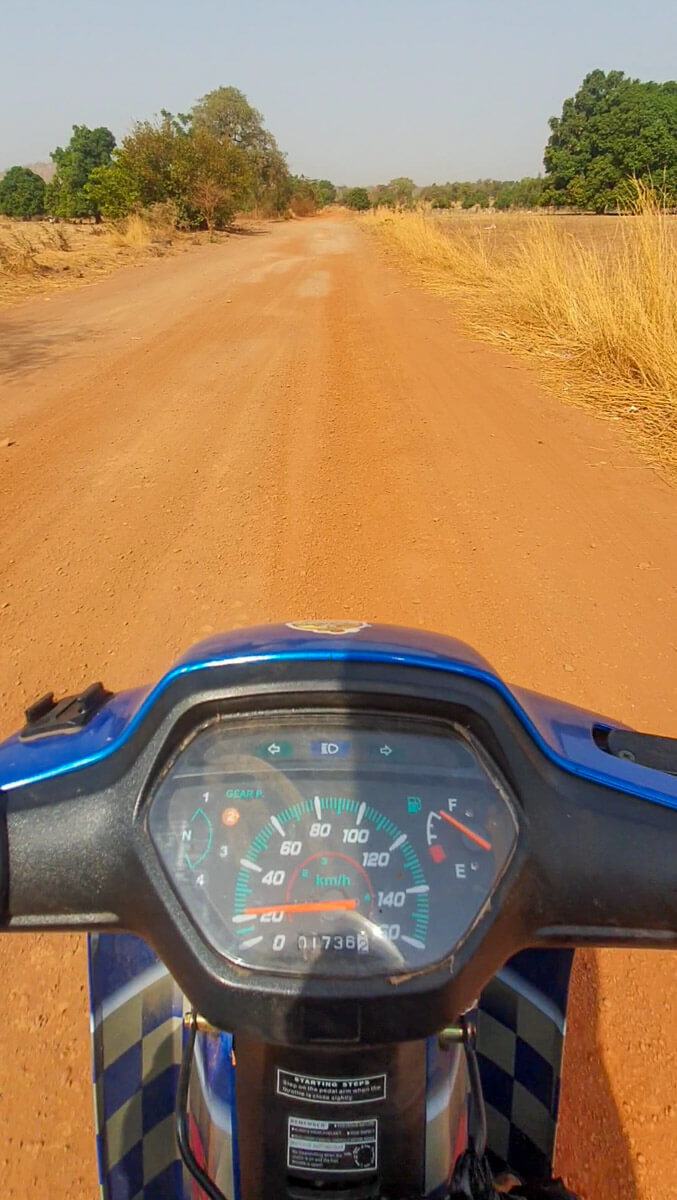 Travel insurance for Mali
For Mali, recommend IATI Insurance because:
Covers travel in Mali (which is rare)
One of the few providers with full COVID-19 coverage
Different plans for all types of travelers: from families to backpackers
Covers senior citizens too
Readers of this blog can get a 5% exclusive discount
Useful books for planning a trip to Mali
Mali travel guide by Bradt
The only available guidebook to Mali is Bradt, which dates from 2009, and I don't think there will be a new one until the Sahel conflict is over. There aren't many copies available for sale, so it can be difficult to get one.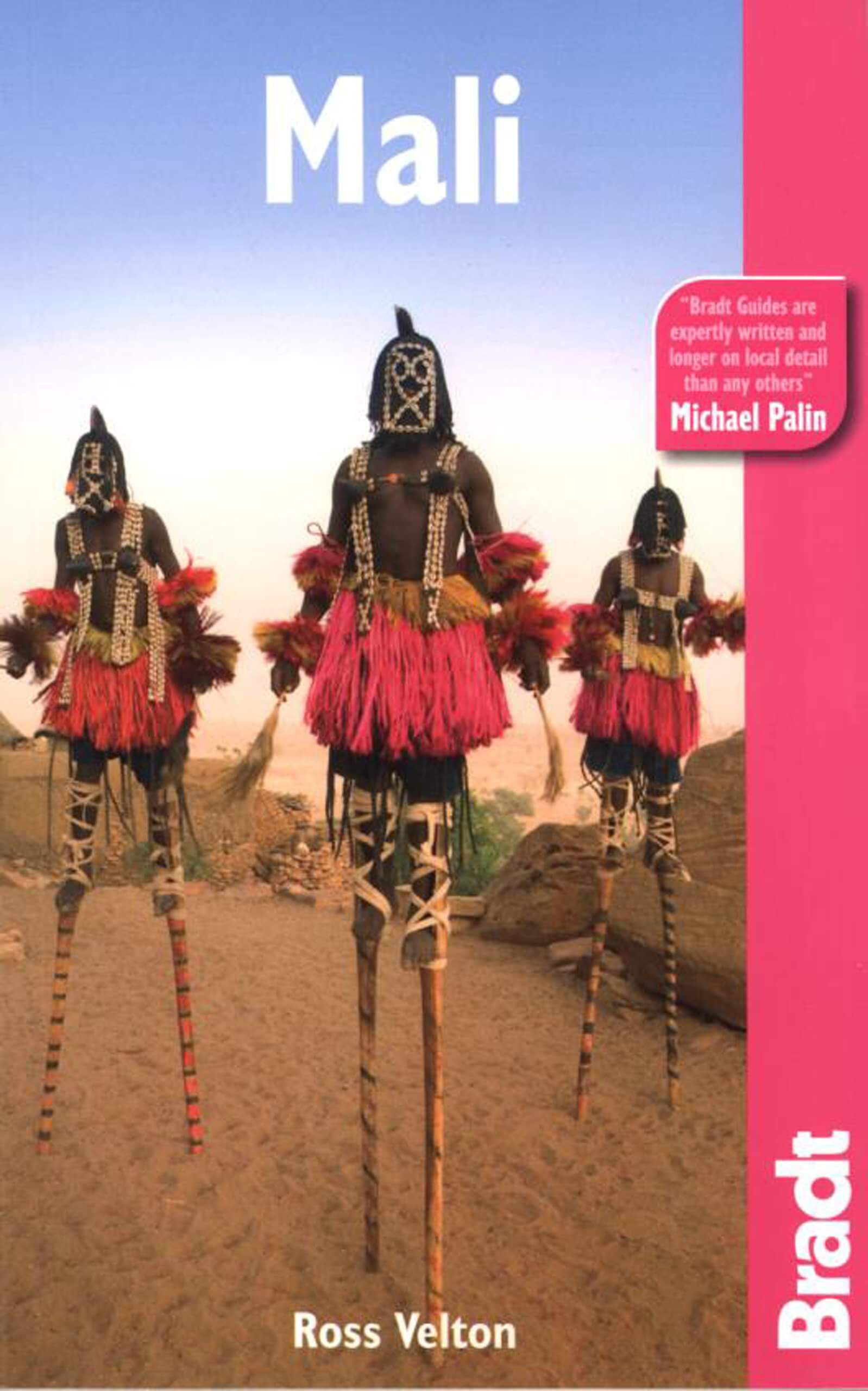 West Africa travel guide by Lonely Planet
If you are overlanding across West Africa, the generic LP guide to the region can prove useful if all you want is an overall idea of what to expect in each country. I bought it because I like collecting them but the Mali chapter has only 4 pages.
My blog posts are much more insightful 🙂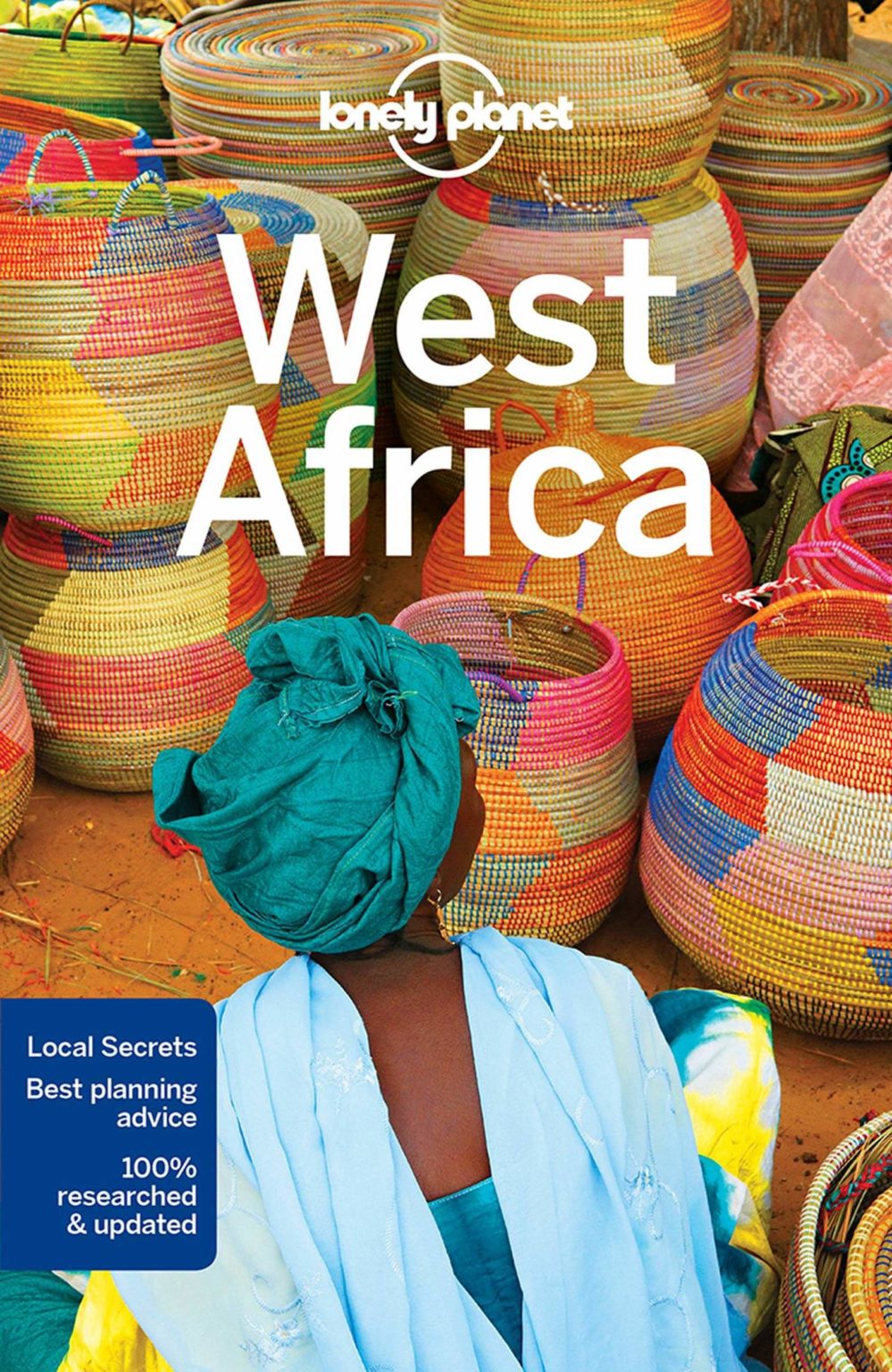 Al-Qaeda in the Islamic Maghreb: Shadow of Terror over The Sahel – Al. J. Venter
Incredible book that will make you understand what is going on in the Sahel, with a special focus on Mali. I enjoyed this book very much and I strongly believe it's an essential acquisition for anyone traveling to Mali.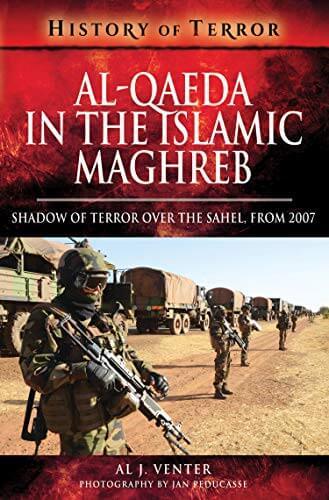 11 Cultural facts about Mali
1 – The Republic of Mali – It's a landlocked country in West Africa and the 8th largest in the continent but home to less than 20 million people.
2 – It's a former French colony – Which achieved independence in 1960.
3 – Mali is within the 10 poorest countries in the world – And the current conflict is only worsening it.
4 – The Bambara is the largest ethnic group – Who make up 35% of the total population.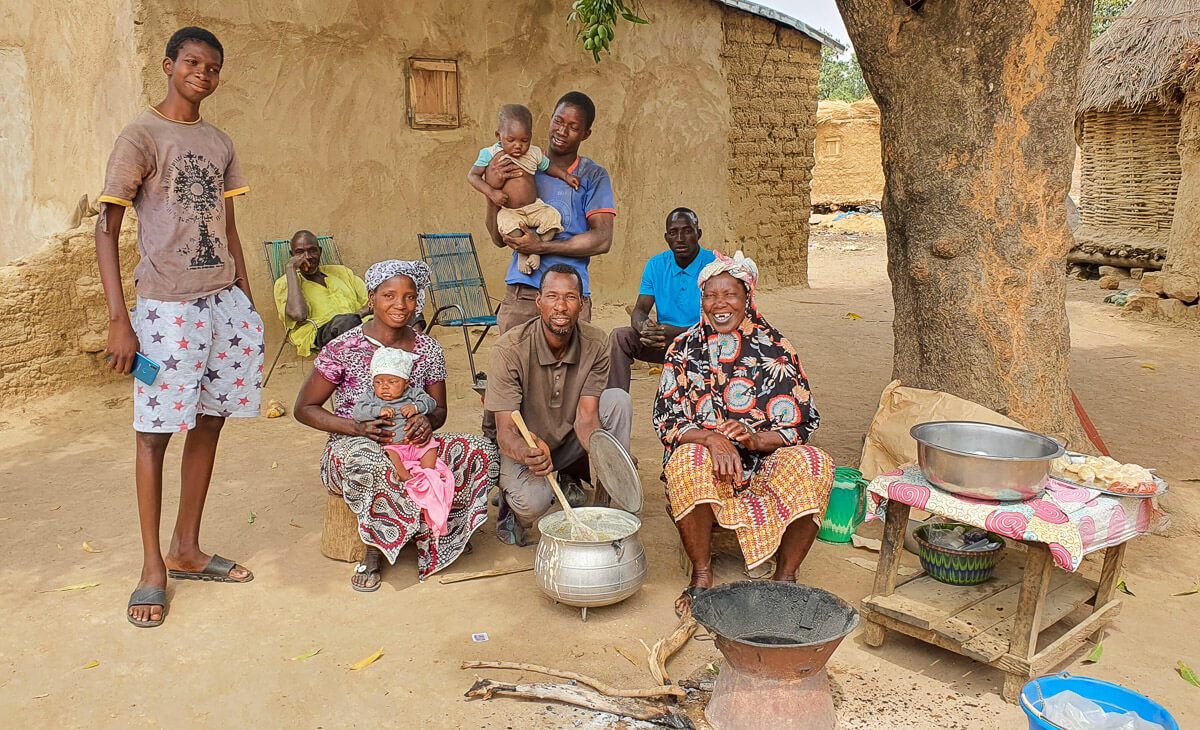 5 – But there are many other ethnic groups – Fulani, Dogon, Soninké, Songhai, Mandinka, Tuareg and many others. The further north you go, the lighter-skinned Malians are.
6 – It's predominantly Muslim – Islam is the religion practiced by 90% of the population.
7 – But they are moderate Muslims – Most Malians are believers and practice Islam daily but their form of devotion isn't strict. Women wear tight dresses, alcohol is widely available and they are tolerant, even in villages and rural areas. The further north you go, however, the more religious I felt they were.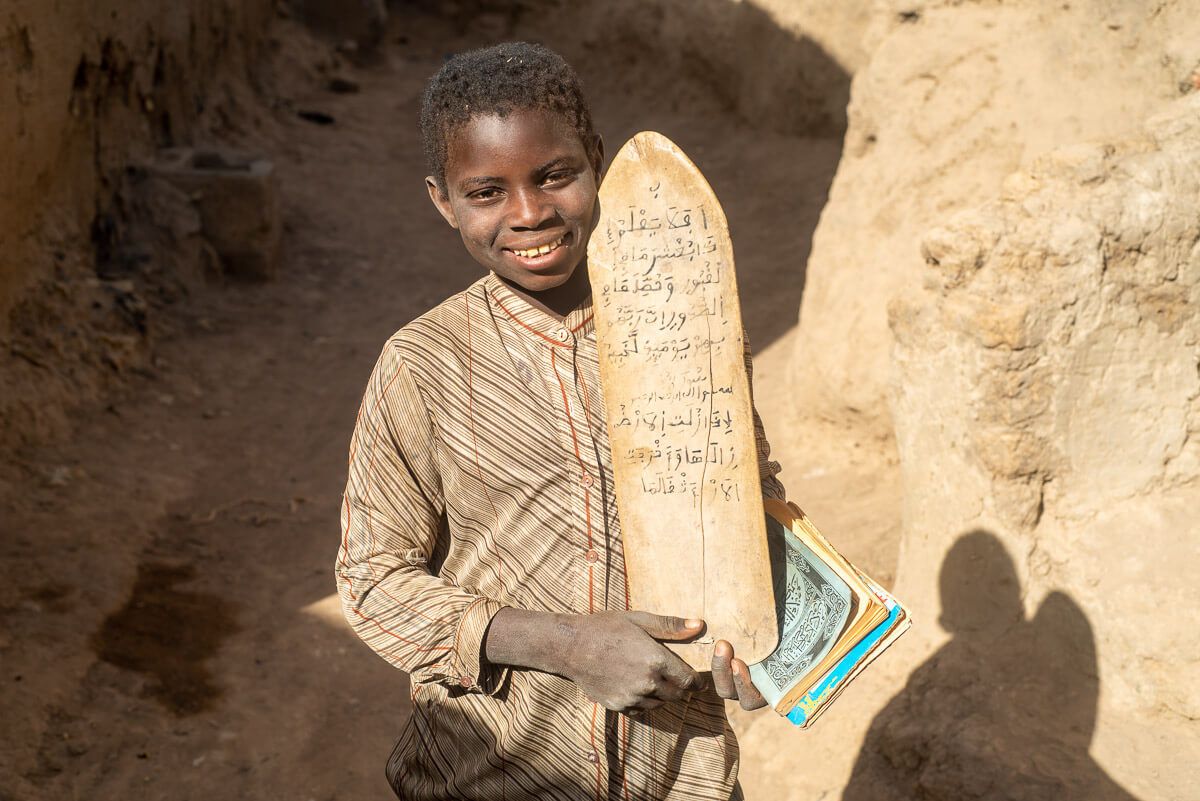 8 – French is the only official language – In Bamako, pretty much anybody can speak French but outside, only well-educated people can speak it.
9 – Bambara is the common language – Which can be spoken by about 80% of the population. Nevertheless, more than 40 African languages are spoken in Mali.
10 – Many signs show that Mali used to be a touristic destination – From several locals speaking fluent Spanish to a wide range of hotels and souvenir stalls covered in dust, one can feel that Mali used to receive a lot of visitors in better times.
11 – Malians are honest, friendly people – In Bamako, I met some expats who claimed that one of the things they liked the most about Mali was that Malians are truly honest, and as a traveler, this is something you really appreciate. In my experience, people were always keen to help, scams were rare, and they never exceeded the line between being friendly and too intense, except for the few classic crazy locals you bump into in Bamako.
Buying local clothes
Both men and women dress up in colorful clothes. Usually, they buy the fabric in the market and then take it to a tailor afterwards. Both fabric shops and tailors abound and I was surprised that in Siby, I paid less than 5€ – fabric + work – for a pretty neat t-shirt. I also got one in Bamako but paid around 12€. Anyways, this is a pretty cool thing you can do when traveling in Mali, and the locals will definitely appreciate it.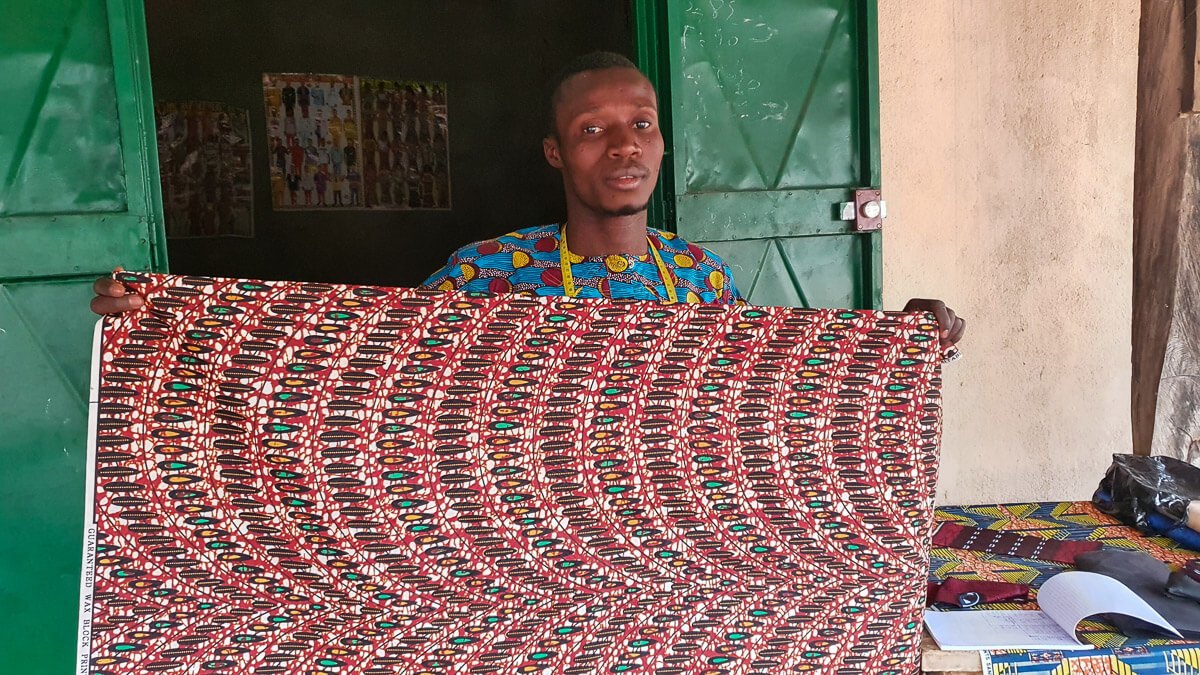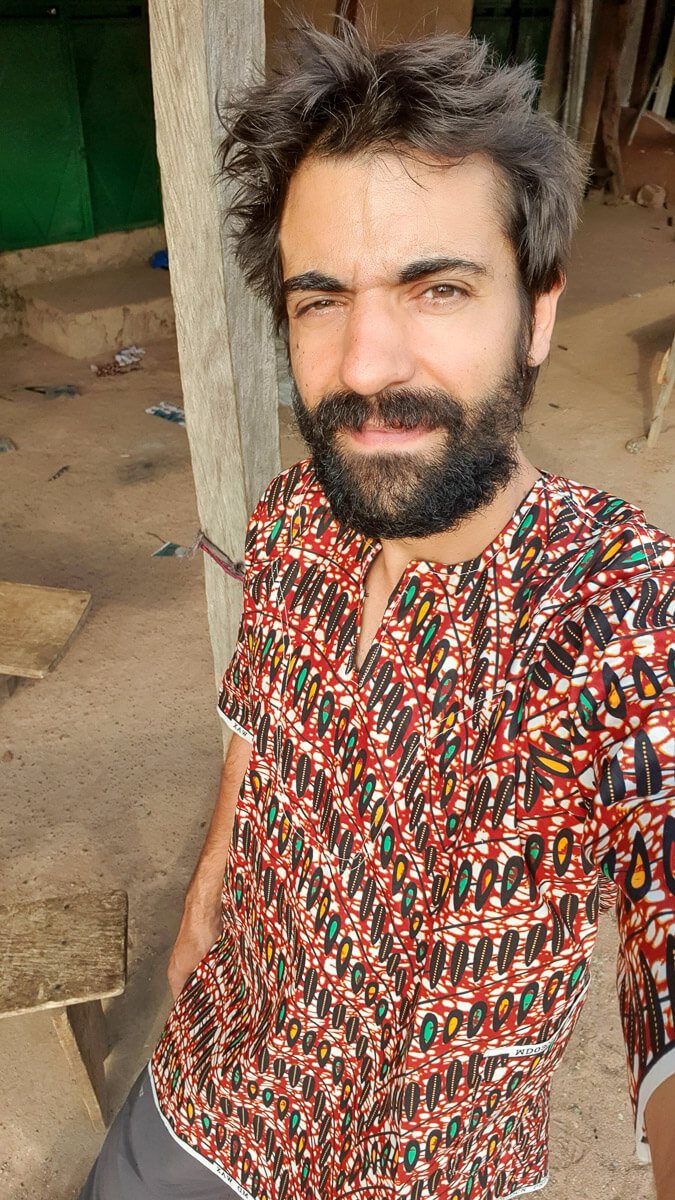 The food in Mali
After traveling in Mauritania, my food expectations were terribly low but Malian food turned out to be pretty good, even though you have to look for it because most regular restaurants will serve what they call French food, which includes meals like grilled meat, fish, soups and fries.
It's not really French but just international food and that type of restaurant usually belongs to hotels and auberges, or is located in areas where you are more likely to hang out. They are good because they have beer and probably coffee but they are overpriced and take you away from the Malian experience.
There are plenty of street food stalls too where you can get a local meal but the peculiarity is that there aren't many proper Malian restaurants as such, and all the ones I went to were by recommendation.
The staple food in Mali is tiga diga na or tigadèguèna, consisting of peanut sauce with rice. That's what most Malians eat every single day and what's most available in the street. It costs less than 50 cents and, for an extra dollar, you can have beef stew on the side.
Malians are big meat eaters but pay attention at those restaurants and stalls, and you will see that very few Malians order it with meat, basically because they can't afford it.
For breakfast, street food stalls will typically sell egg sandwiches but also heavy meat stews at 7am in the morning.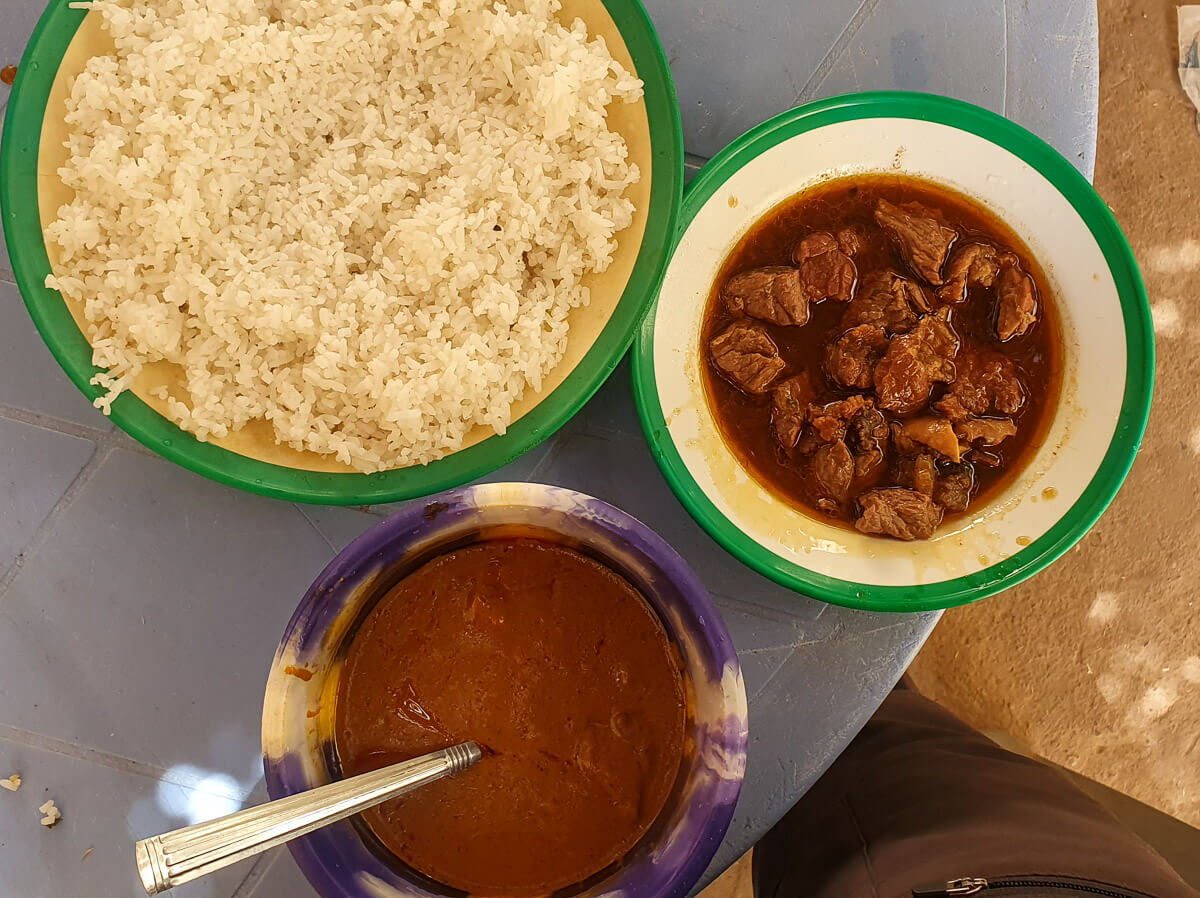 More meals you are likely to eat in Mali:
Yassa – Chicken marinated with lemon, usually accompanied with rice.
Jollof rice – A rice-based dish typically eaten across West Africa and consisting of long-grain rice with onions, tomatoes and spices. They have it along with chicken or fish but just plain jollof is good enough!
Toukasso – This is the best thing I have ever eaten in Africa. It's a tomato-based stew with many different spices, tender meat and dumplings. It's a traditional wedding dish from Timbuktu, so it's not easy to find. I had it in a hotel in Bamako.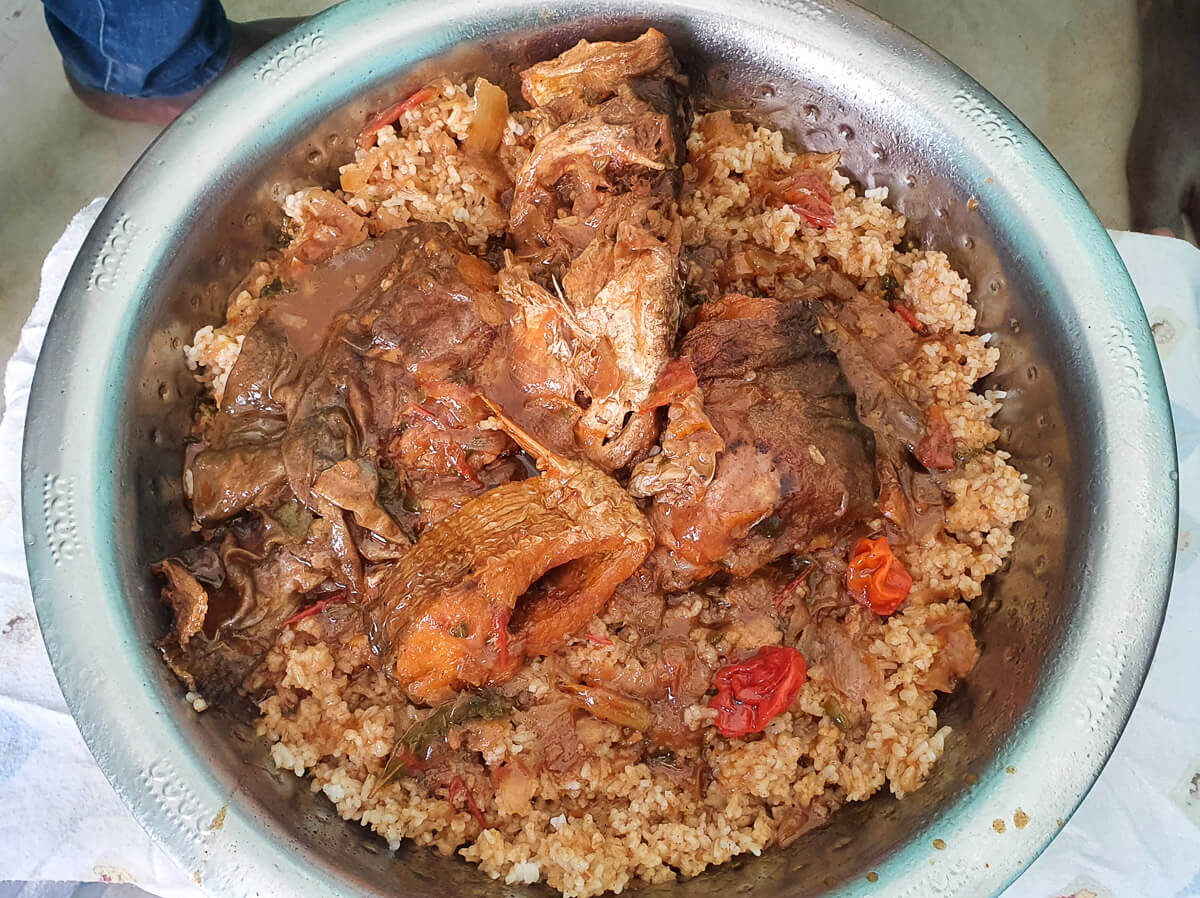 What to drink in Mali
Water – Obviously, you must avoid drinking tap water. A 1.5l bottle of mineral water costs nearly 1€ anywhere, much more expensive than back home so alternatively, they sell some plastic bags filled with cold water. One filled plastic bag – around 0.5l – costs less than 10 cents but it does taste weird sometimes. I did buy them on several occasions, and didn't get sick or anything like that, even though they don't recommend foreigners drinking it.
Tea – Malians drink tea in a similar way than Mauritanians, quite foamy, but they are not that devoted to the preparation process. Check my Mauritania travel guide to know what I mean.
Coffee – I was happy to see that coffee was widely available in Mali, even in small cities, where many street stalls prepare actual ground coffee in a big pot. In Bamako, you can find plenty Western-style coffee shops.
Alcohol – Despite being a Muslim country, you can easily find beer, especially in south and central Mali. In more conservative areas, however, it can be more difficult. For example, in Djenné, which is a very religious town, there wasn't any and I believe the more north you go, the more difficult it will be to find.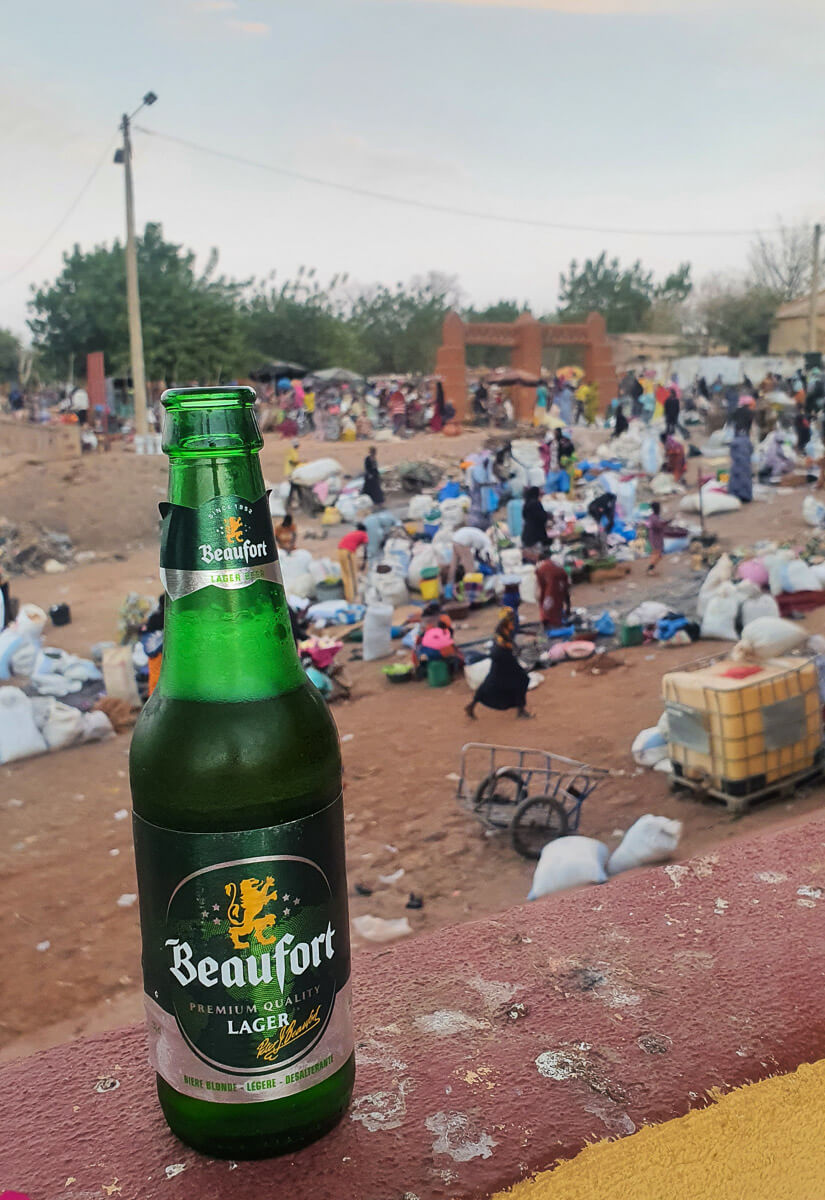 Internet and connectivity in Mali
As one might expect, Wi-Fi in Mali sucks but 4G connectivity is outstanding, so do get a SIM card and fill it with data.
Where to get a SIM card
There are many Orange Mobile offices where I suppose you can get one. However, I got mine at the Sleeping Camel because they have a local friend who sells them. For less than 10€, I got enough data for a 2-week trip.
Get a VPN for traveling in Mali
You should always use a VPN when you travel, especially when you connect to public Wi-Fi networks.
Your connection will be much safer.
Moreover, you will be able to access content which is typically censored in Mali.
I recommend ExpressVPN – Extremely easy to use, fast and cheap.
If you want to learn more about VPN, check: Why you need a VPN for traveling.
Money, budget & trip costs
In Mali, they use the West African CFA Franc (XOF) and approximately:
About CFA
The West African CFA franc is the common currency used across many countries in the region, including Senegal, Ivory Coast, Togo, Benin, Burkina Faso, Niger and of course, Mali. It was formerly called the Franc of the French Colonies in Africa – no need to explain why – and still today, it's in parity with the former French Franc (100CFA = 1 Franc).
Credit cards and ATMs – As you might expect, paying by credit card is rare but ATMs that accept foreign card are plentiful. I withdrew from both BDN and Eco Bank without any problem.
Currency exchange – I didn't need to exchange currency but in the center of Bamako, I was constantly chased by locals who offered to exchange euros or dollars at a fair rate.
Bargaining – Bargaining is a common practice in Mali, even for locals, so always try to do so, especially when buying fruit, fabrics and souvenirs.
How much does it cost to travel in Mali?
Here are the prices of the most typical things:
A meal in non-local restaurant: 4000-6000CFA
A meal in a Malian restaurant: 2000-3000CFA
Street food meal (usually tiga diga na): 300CFA
Street food meal with meat: 1000CFA
Beer in most bars: 1000CFA
Beer in local places: 500CFA
Taxi ride within Bamako: 1000-1500CFA
Local bus within Bamako: 100CFA
Bottle of water: 400-600CFA
Water in a plastic bag: 25CFA
Budget, but clean accommodation : 12000-16000CFA
Bus to Ségou from Bamako: 3000CFA
Backpacking in Mali – Average daily budget
45€ a day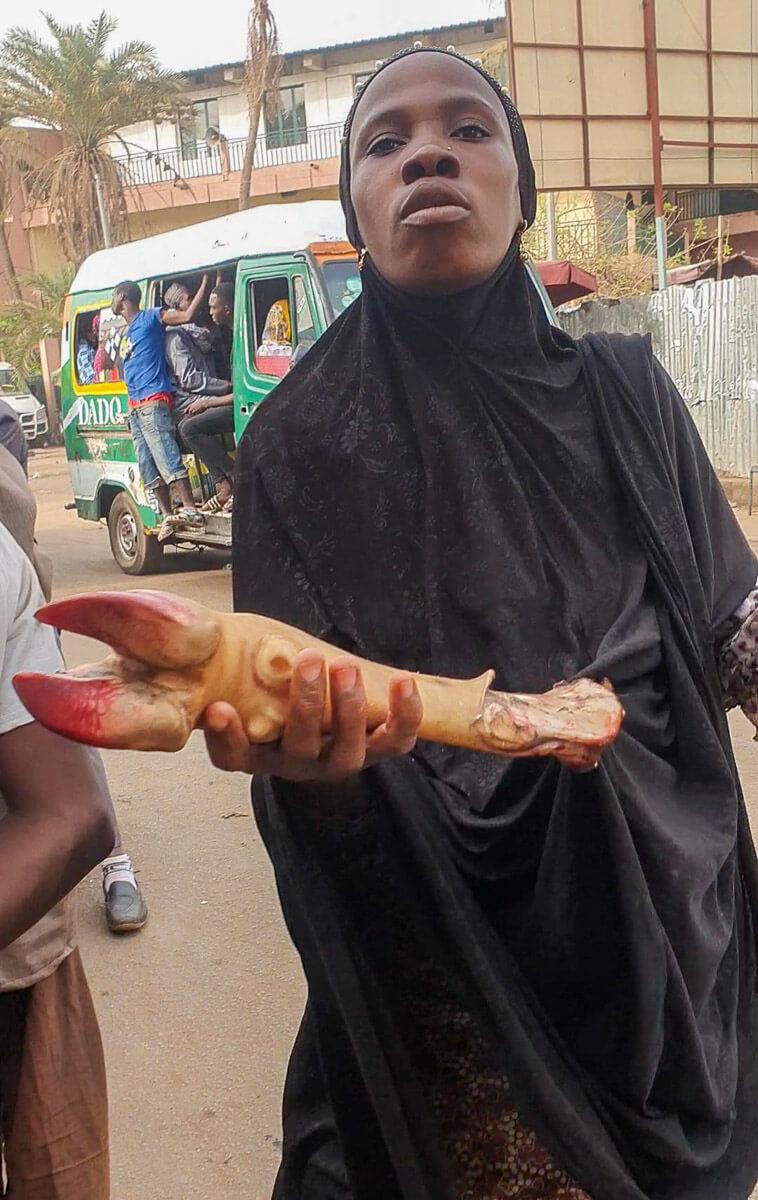 How to find accommodation in Mali
Bamako, Siby and Ségou have a wide arrange of good, touristic hotels, the budget ones costing around 20€ per night. They are usually clean and comfortable.
Given the large number of expats and NGO workers living in the capital, Bamako has the most and the only ones which can be found online.
Outside of Bamako, you can't book them online. These are the hotels I stayed at:
Bamako – Sleeping Camel – A guest house run by one American (Phil) and Australian (Matt). Their guest house features a great bar frequented by embassy and UN stuff, a comfortable Western bubble where you can take a rest from chaotic Bamako. 16,000CFA for a double room.
Ségou –

Soleil de Minuit

– Basic but clean, comfortable and the best location. 12,000CFA for a double room with private bathroom.
Djenné –

Campement de Djenné

– I was supposed to stay here but in the end stayed with my guide. In any case, this is only hotel in Djenné that remains open.
Siby –

Hotel Kamadjan

– Traditional hotel with Malian bungalows. More basic than the other places I stayed at. 8,000CFA for the cheapest bungalow.
How to move around Mali
Insurance for traveling in Mali
I strongly recommend IATI Insurance: COVID-19 + full Mali coverage + 5% discount
BUY IT HERE TO GET YOUR SPECIAL DISCOUNT
Traveling in Mali by public transportation
Like in most developing countries, local buses run often, making it easy to move around.
From Bamako, you can easily catch a bus to Siby, Sikasso and Ségou.
From Ségou, you can also go to Djenné but as I said before, it's better to do it with a guide because breakdowns are common and the biggest dangers in Mali (kidnappings or random attacks) happen on the roads.
Something quite unusual I found was that there are several bus stations in both Bamako and Ségou spread across a big area, all of them belonging to a different bus company and having different bus schedules, which made it pretty inconvenient.
Traveling in Mali with your own vehicle
I don't recommend traveling north of Ségou with your own car or motorbike but south of Bamako should be fine. I did rent a motorbike from @scootswestafrica and drove all the way to Siby, 50km south of Bamako. It was a great experience.
This is how I traveled between towns:
From Bamako to Ségou – By coach
Ségou to Dougouba – By taxi
Ségou to Djenné and San – With a private guide and his car
Bamako to Siby – By motorbike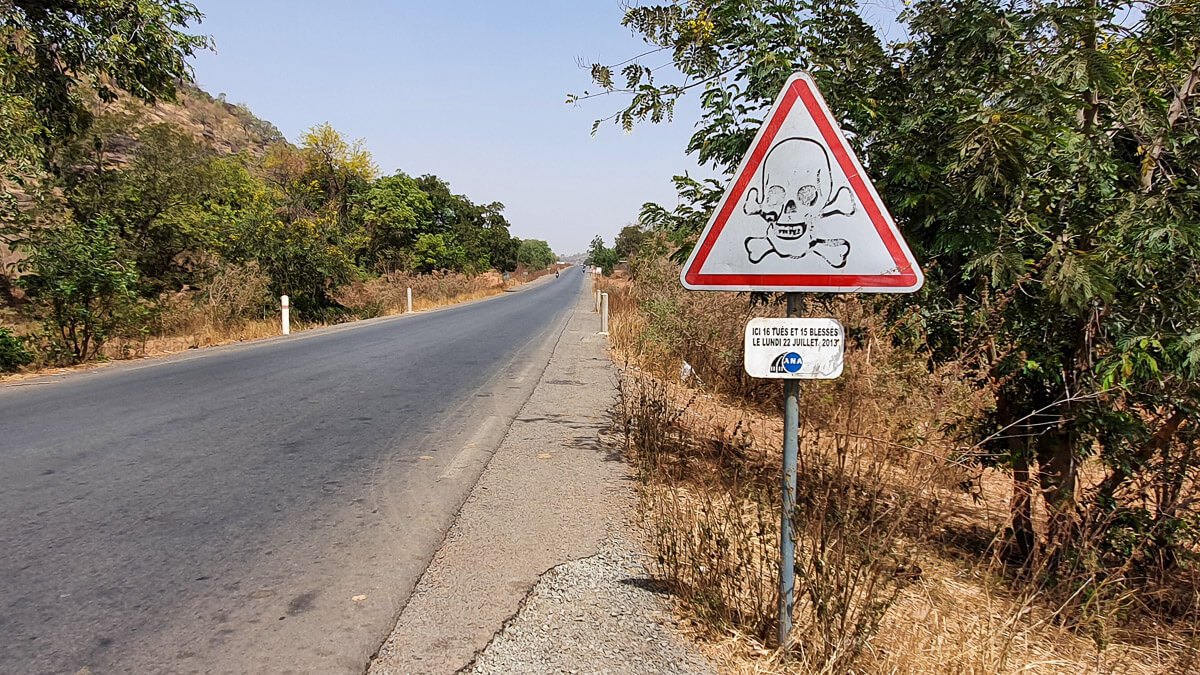 More information for traveling to Mali
All guides and articles for traveling in Mali destination
Travel guides to other countries in Africa