Is Sudan safe for tourism?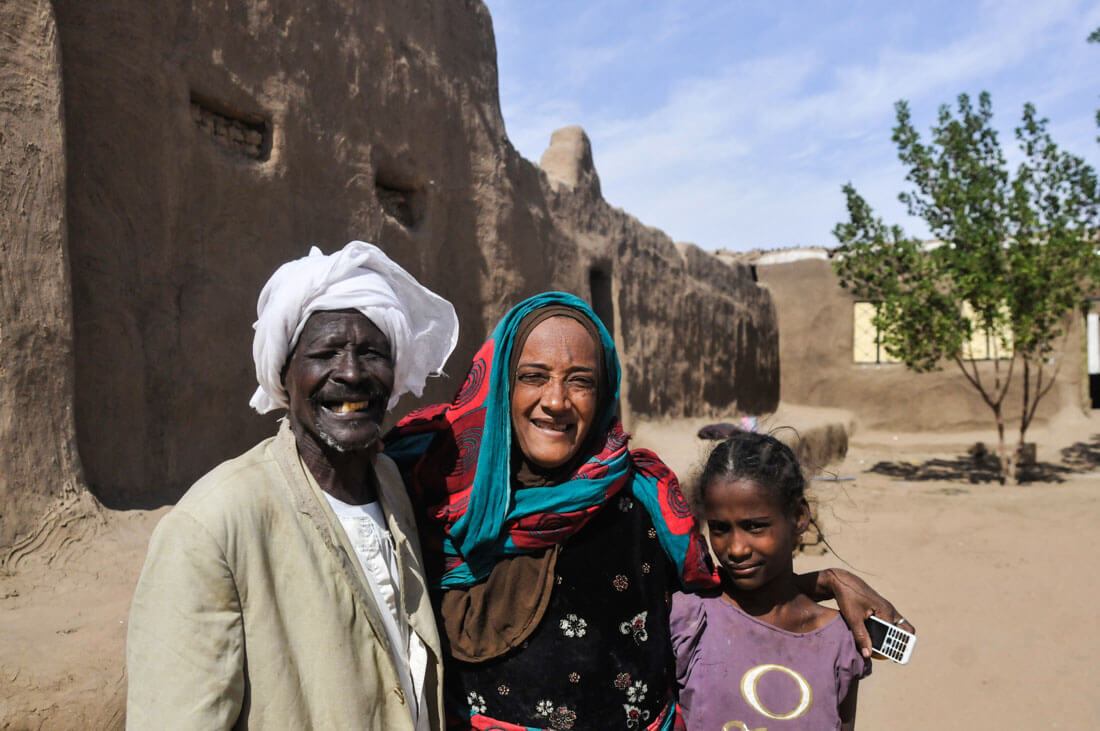 Sudan is a country where everybody knows there's something going on, but no one is sure what is actually happening there. Unlike Iraq or Syria, Sudan doesn't show up on the news very often, so when I said I was visiting Sudan, this was the kind of answer I got from most people:
But, is Sudan safe to visit?
Well, believe it or not, people who have visited Sudan claim that this is one of the safest countries in Africa and, as a friend of mine who has been to all the countries in the world said once, Sudan is home to the warmest and most hospitable people in the world.
Seriously, when you visit Sudan, you find only kindness and people who want to meet you because they just want to help you. They want you to have the best experience in Sudan and, even though they are poor, they will feed you, host you and, on many occasions, taxi drivers won't accept your money. Sudan is the poorest country I've been to but, at the same time, one of the easiest places to travel around, thanks to the local's hospitality.
Remember that, for more information, including a 2-week itinerary and travel tips, read: Sudan travel guide

All right, so why all this trouble? Is Sudan safe for tourism or not?
Yeah, Sudan is a safe place to visit but, like in any troubled country, it depends on where you go.
In this article, I want to highlight the safe areas, so you remove your doubts, fears and plan your trip wisely.
Nowadays, the problem with Sudan is that there are some ongoing civil conflicts in some specific areas of the country. These conflicts are ethnic, have nothing to do with ISIS and occur in certain provinces, which means that they are very unlikely to affect other regions.
Here you will find:
Safe places to visit in Sudan
Unsafe areas to avoid when you visit Sudan
More information
Remember to get travel insurance for Sudan
IATI Insurance is one of the very few that covers travel in Sudan + COVID-19
5% discount if purchasing via this link
Read: How to get a visa for Sudan in 2018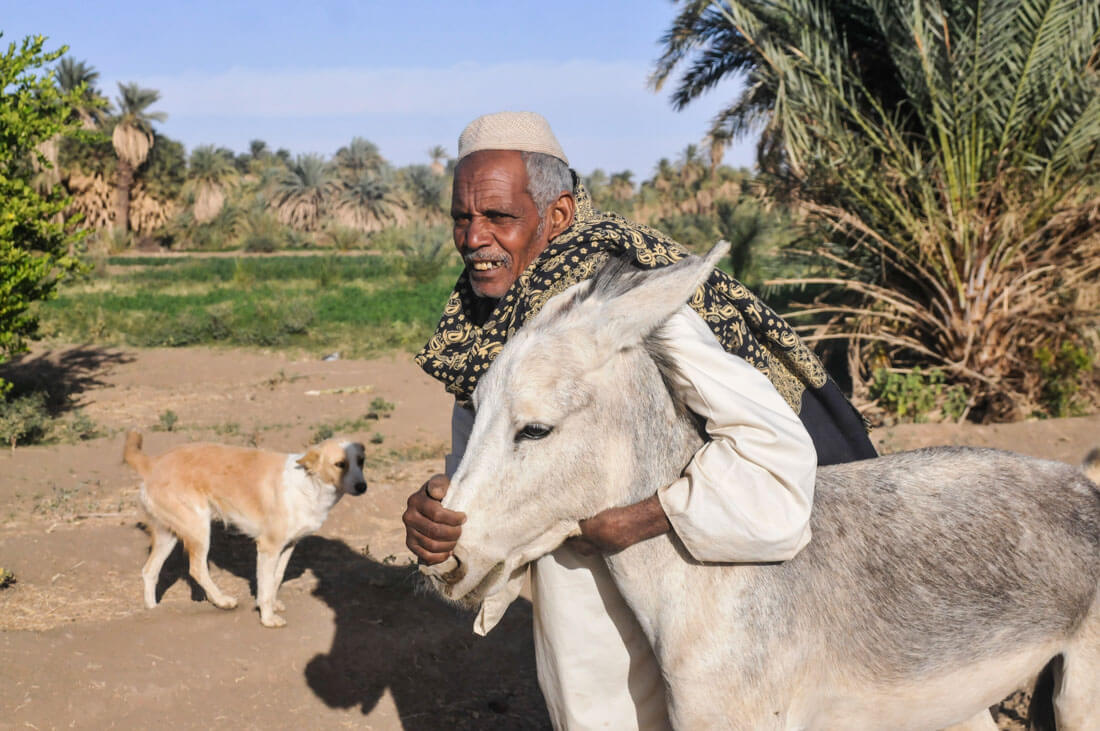 Safe places to visit in Sudan for tourism
So which are the safe areas?
This is the itinerary most travelers follow, especially those who travel from Cairo to Cape Town or vice-versa. Entering from Egypt and leaving through Ethiopia (through Gallabata) is the safe route. The Red Sea coast, including major cities like Port Sudan, is also safe to visit. The area bordering Eritrea, including the beautiful town of Kassala, is free of danger as well.
1 – Wadi Halfa
2 – Abri
3 – Dongola
4 – Karima
5 – Atbarah
6 – Shendi
7 – Khartoum
8 – Gallabat
9 – Port Sudan
10 – Sawakin
11 – Kassala
For more information about each and every place, read my Sudan Itinerary
Unsafe areas tourists should avoid when they visit Sudan
1 – South Kordofan and the Blue Nile
2 – Darfur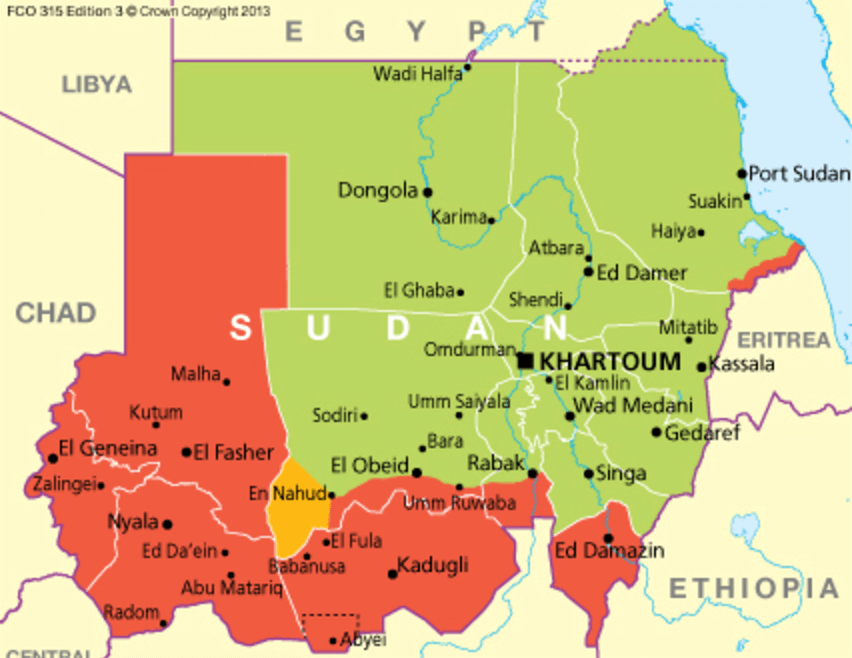 The red area is where the bad things are going on, so you should avoid these places. If you are an adventurous person and you still want to visit an unsafe area, the good news is that, unlike in Syria, Iraq or Afghanistan, the violence doesn't target foreigners. However, you could be in the wrong place at the wrong time, so it's totally your responsibility if you decide to go there.
Why isn't it safe to travel to these areas of Sudan?
1 – South Kordofan and the Blue Nile
In 2011, South Sudan got its independence from Sudan, following a referendum that passed with 98% of the vote. Today, South Sudan is still the youngest country in the world.
South Kordofan and the Blue Nile are two regions which belong to northern Sudan but most of their residents identify themselves as South Sudanese. The problem arose when they were not allowed to participate in the referendum, even though they had been promised they could.
This problem turned into a Civil War between the Sudanese Army and a pro-South Sudanese militia. It's way more complicated than that but this was just to put you in the picture, so you know why you shouldn't travel to that part of the world.
2 – Darfur
As you may know, Africa is ethnically diverse and nearly every country is composed of several ethnicities. One of the most common issues across African countries is that the president or ruler doesn't care about anyone but the people from his own tribe or ethnicity.
In many African countries, ethnic minorities are excluded from their own government and that's one of the main triggers of Civil War in Africa.
This is what is happening in the region of Darfur, as the Government of Sudan has been oppressing non-Arab Darfuri population for ages.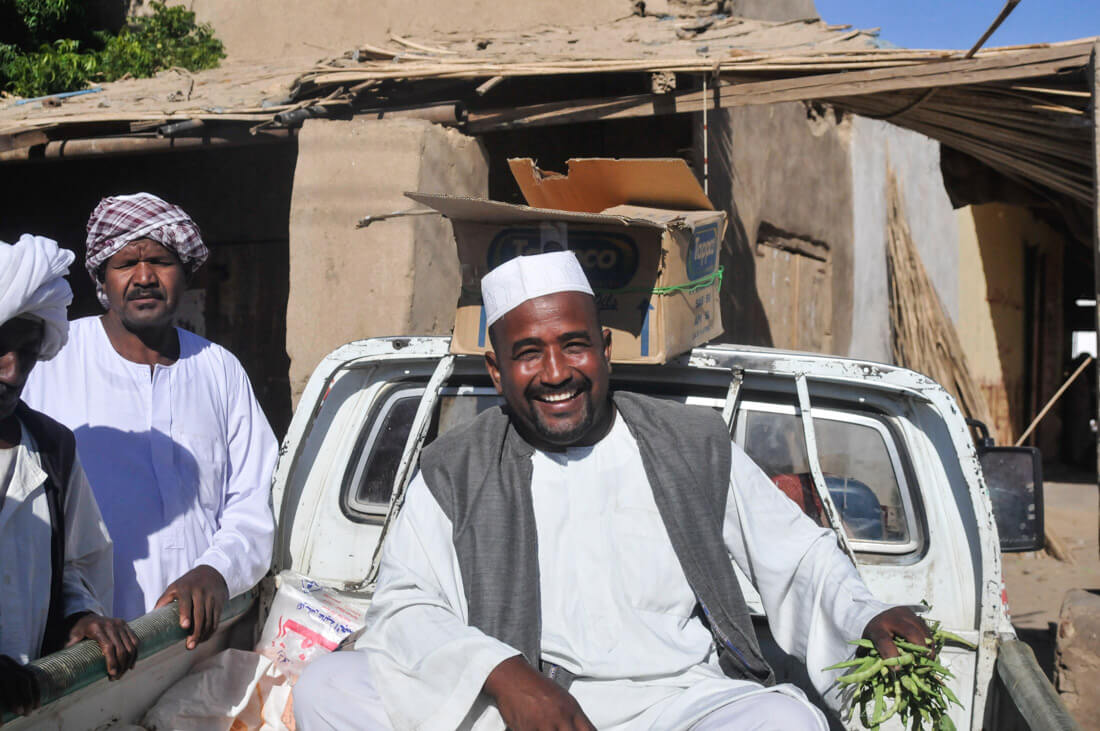 Other safety information you should know when you visit Sudan
Remember to get travel insurance for Sudan
IATI Insurance is one of the very few that covers travel in Sudan + COVID-19
5% discount if purchasing via this link
Meeting other travelers – Believe it or not, I met quite a few travelers on my journey in Sudan, including two 60-year-old couples. Tourism in Sudan is increasing and, those people who used to travel to Egypt to see the pyramids now prefer Sudan because there they get to see pyramids and feel safer.
Solo women travel in Sudan: During my journey, I met one solo woman traveler who told me that she hadn't experienced any sort of trouble. The locals were always very kind and helpful to her. Just be aware that Sudan is a very conservative Muslim country, so as long as you cover your head and shoulders, you should be fine. However, if you want to know more about it, read: Visiting Sudan as a solo female traveler.
More information for traveling safely in Sudan
All our guides to Sudan
Check more safety guides