How to visit Salalah and the Dhofar region in Oman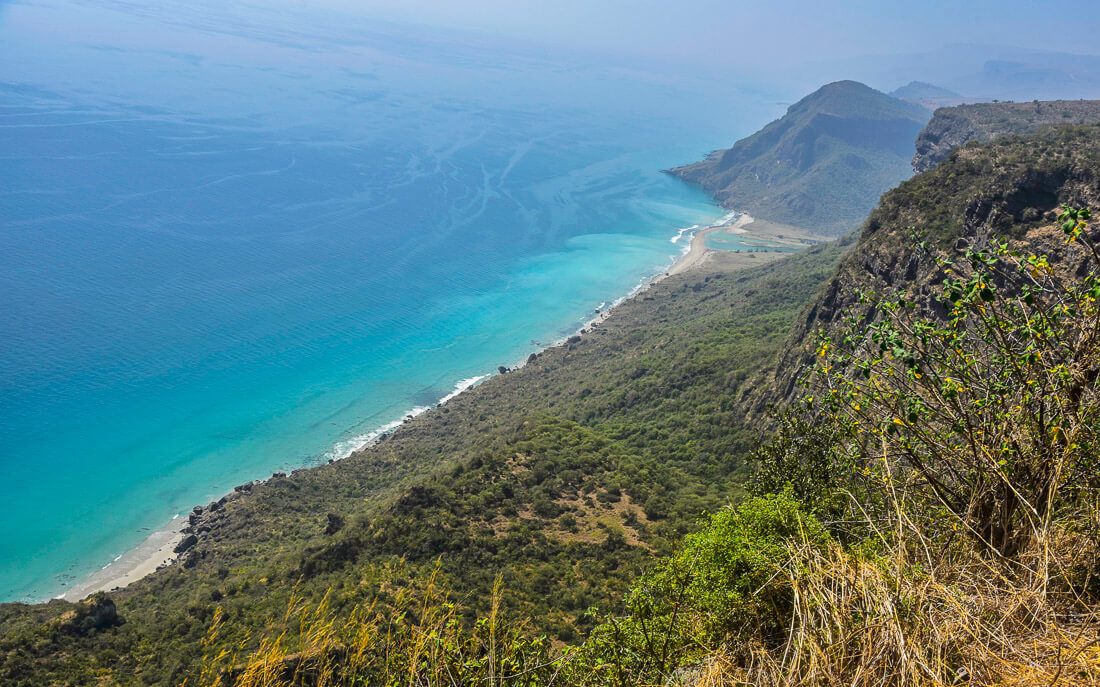 Salalah is Oman's second city and the capital of Dhofar governorate, the southernmost region in the country, nestled between Yemen, the Rub' al Khali and the Arabian Sea.
It is the furthest and remotest province in Oman, which is why Dhofar tends to be overlooked by most travelers, who prefer to stick to the destinations around Muscat instead.
Yet, with its dramatically jaw-dropping coastline and unique tropical weather, Dhofar is not only an unmissable destination in Oman but, in my opinion, one of the most mind-blowing places to visit in the Middle East.
This guide will tell you everything you need to know to visit Salalah and Dhofar province, including things to do, how to get there, travel tips and plenty of curiosities.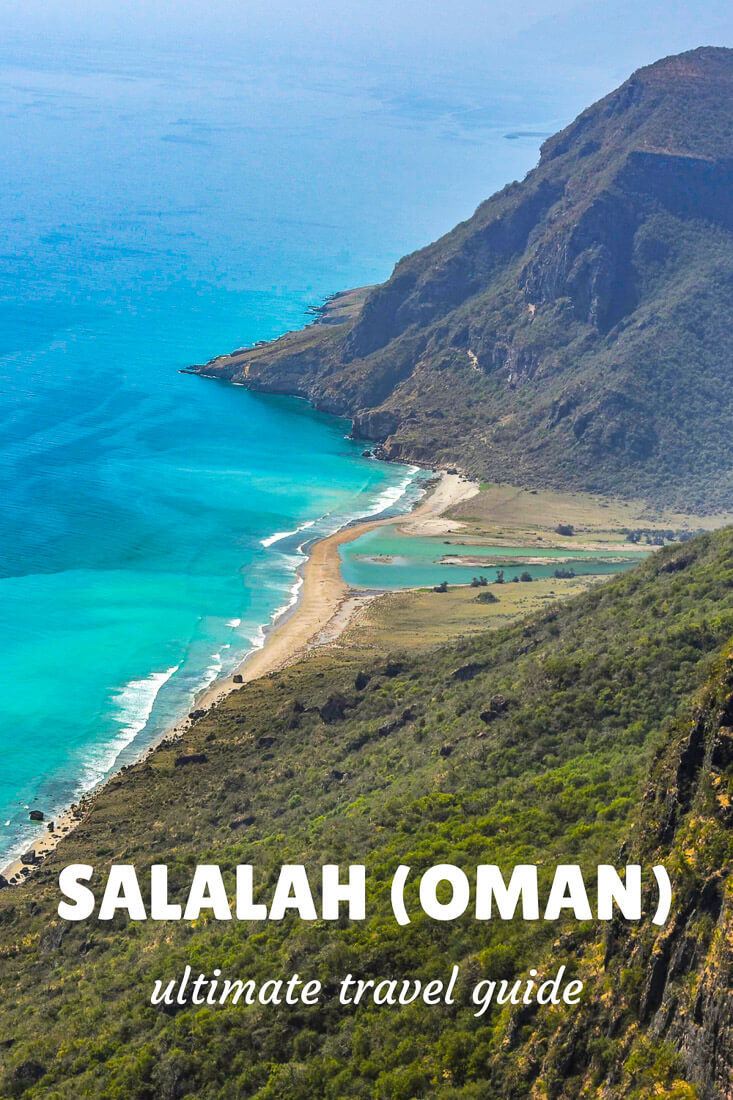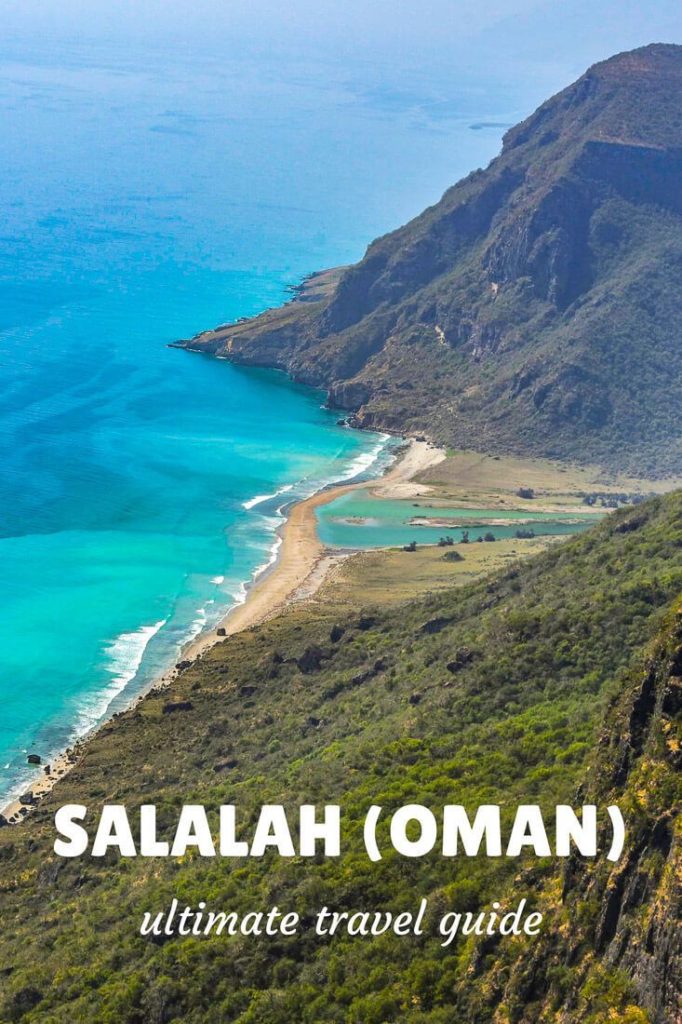 Travel insurance for Oman
Get IATI Insurance: outdoor activities coverage + COVID-19
Buy it here to get a 5% discount
Why travel to Salalah and Dhofar province
Vertiginous cliffs, turquoise-blue waters, arched coconut palms, and empty white-sand beaches.
Before traveling to Salalah, I had never imagined that such breathtaking landscapes existed in the Middle East, but they really do and driving along Dhofar's coastline, wild camping in such unspoiled places, is a wonderful travel experience like nowhere else in the region.
On our trip, we drove the entire 400km coastal road, all the way to the Yemeni border, not without stopping in several Omani villages and fishing settlements, where we were continuously blessed by the local hospitality.
There are some important archaeological sites too, as this part of Oman used to be a major trading center in the ancient world, home to an important and large harbor from where tonnes of frankincense where shipped across the world.
But perhaps, the most unique event that makes this magical destination appear in the tourist maps is that Dhofar experiences an actual tropical monsoon season that runs from June to August, during which its landscapes are covered by mist and fairy meadows, the reason why Dhofar is filled with papaya and mango plantations all year round.
This is a world apart from the northern dry lands and the rest of the Gulf Monarchies.
In your trip to Oman, do visit Salalah and the rest of Dhofar.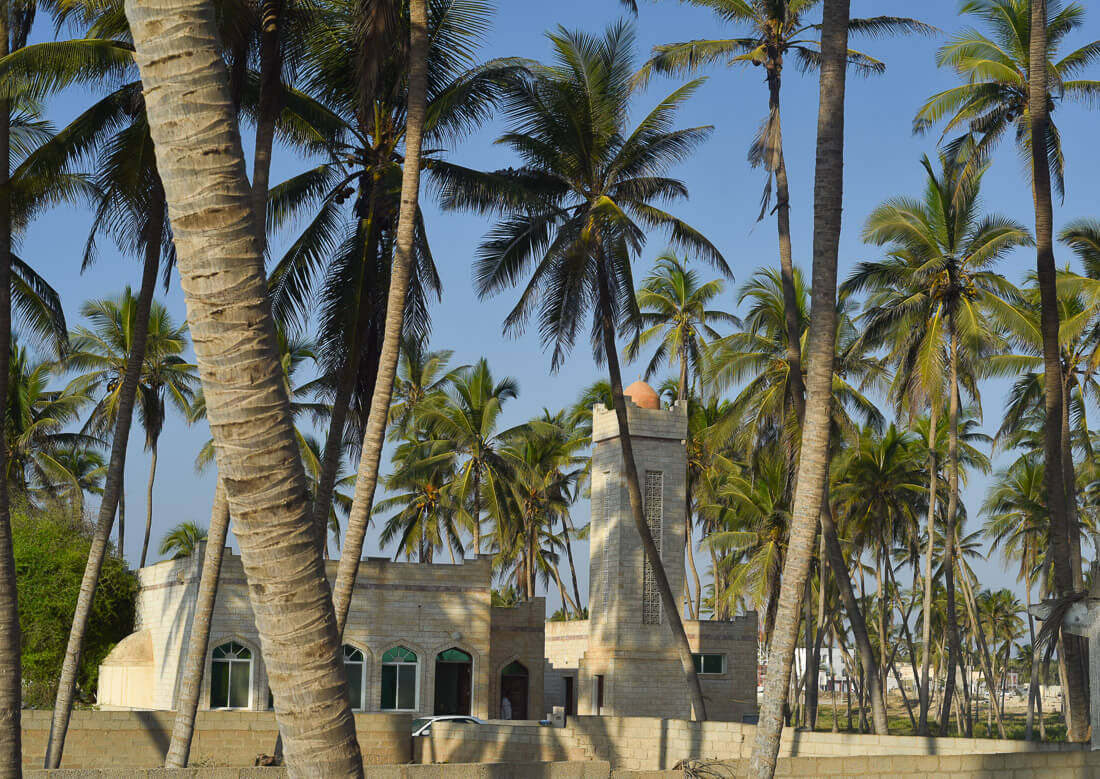 Best time to visit Salalah and around
Visiting Salalah during khareef, the monsoon season (June to August)
Khareef is what the locals call their monsoon season.
Actually, khareef literally means monsoon in Arabic.
As strange as it sounds, khareef is the busiest season, when the grassy plains within and outside of Salalah are suddenly overrun by thousands of Omanis, Saudis and Emiratis, seeking a cool breeze from the overwhelmingly high temperatures that tend to prevail in the rest of the Arabian Peninsula.
Khareef, however, is not like other monsoon seasons with strong winds and heavy rains – like in South East Asia for example – but in Salalah, it just rains very lightly all day long, and that's why most Arabs opt for wild camping.
I think khareef season is a great time to travel to Salalah, not only because you will witness a particularly unique event, but also because you will have the chance to meet many Arabs in their best holiday mood, who will definitely invite you to join them over some grilled kebabs.
The only downside we found was that sometimes, the dense fog would not let us enjoy the beautiful landscapes.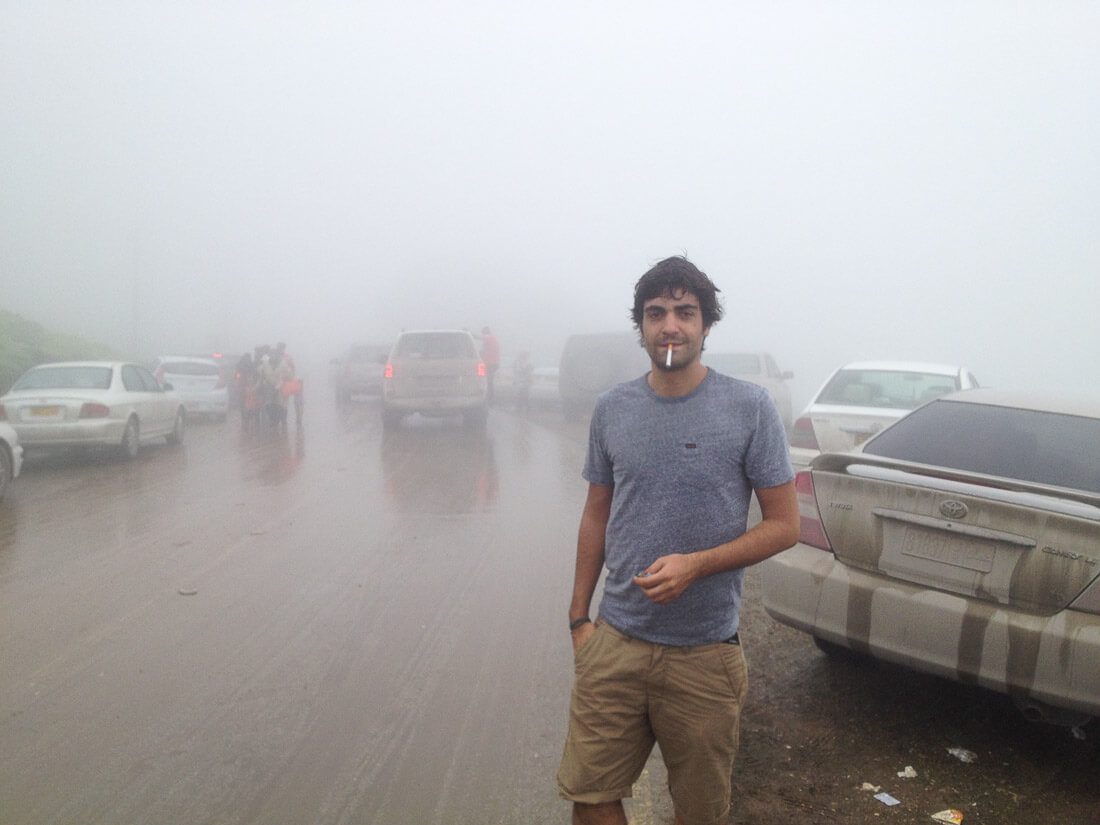 Visiting Salalah during the rest of the year
Any time is a good time to travel to Salalah.
In September, right after the monsoon season, its landscapes are at their greenest, but the weather can be pretty hot and humid, even though it's never as hot as in the northern part of Oman.
Winter is a good time too but the later you go, the less green it will be.
The second time I visited Dhofar was in November, and it was great. It was relatively hot and dry during the day, and the perfect temperature at night.
If you are planning to travel more inland, towards the Empty Quarter, it's advisable to come in winter.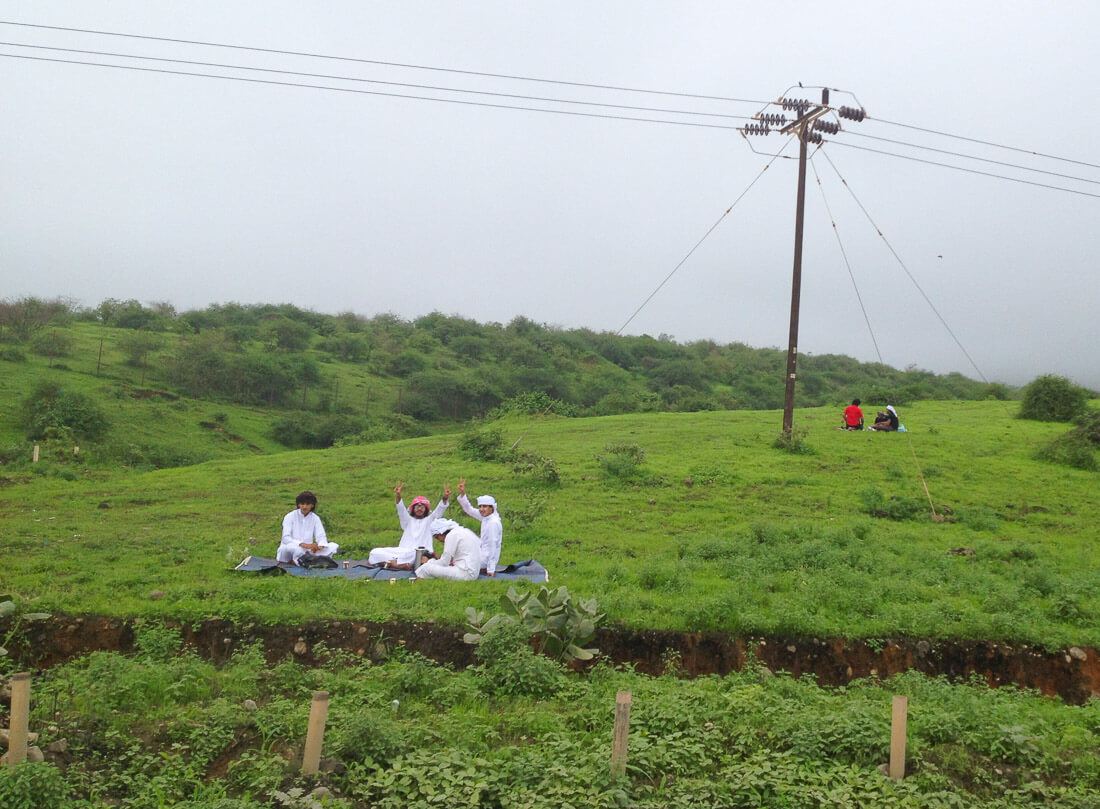 How to get to Salalah
Salalah is a faraway city, more than 1000km from Muscat. It's a very long 1-day drive, or even 2, depending on how fast you go.
Moreover, something you need to know is that the road that links Muscat with Salalah goes through an empty desert for more than 800km, with no tourist attractions in between, so you can't really break the journey into more than 1 day, even though there are a few road motels on the way.
The road, however, is in good condition and there are enough service stations.
How to travel from Muscat to Salalah
By car – As I said, it's a 1000km drive, so start early in the morning. If you want to cut it short by 160km, you may start driving from the city of Nizwa, a popular destination in northern Oman.
By bus – It's possible to travel to Salalah from Muscat by bus. That's what I did on my 7th visit to Oman. Buses leave from the bus station located in the Ruwi area. There are several bus companies, all of them charging between 10€ and 20€, depending on the level of comfort they offer. It's a 12-hour journey, so I don't recommend booking the cheapest bus.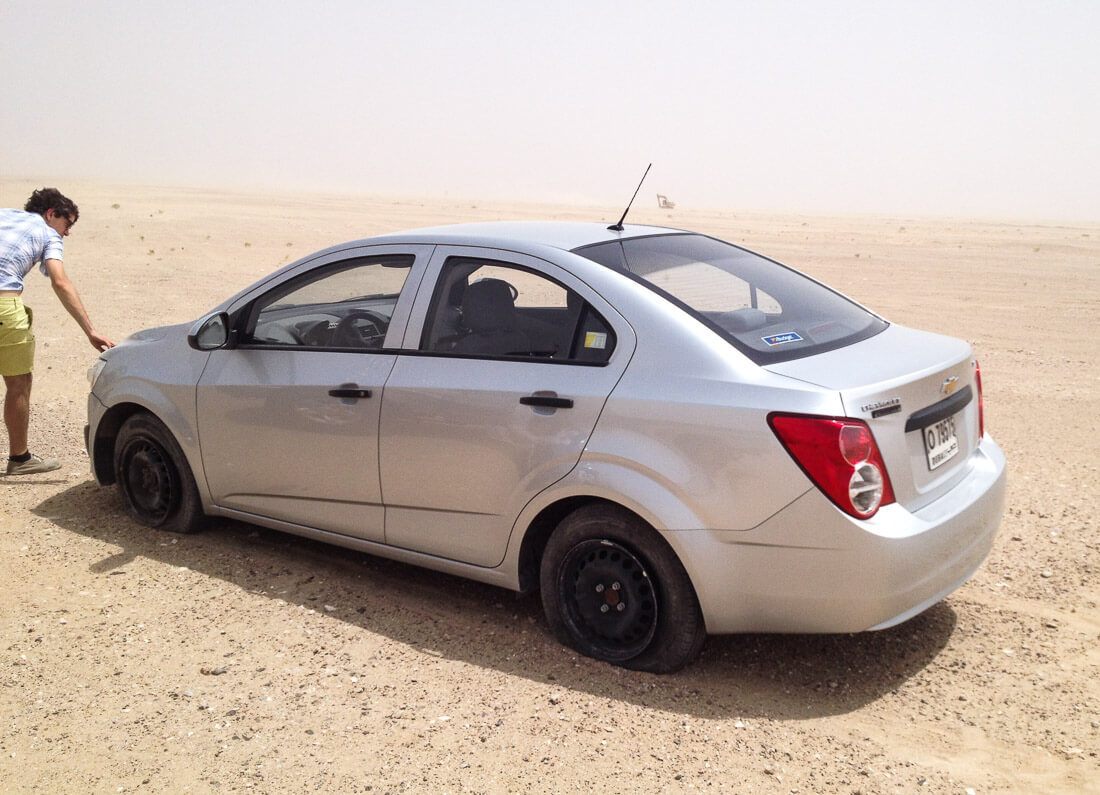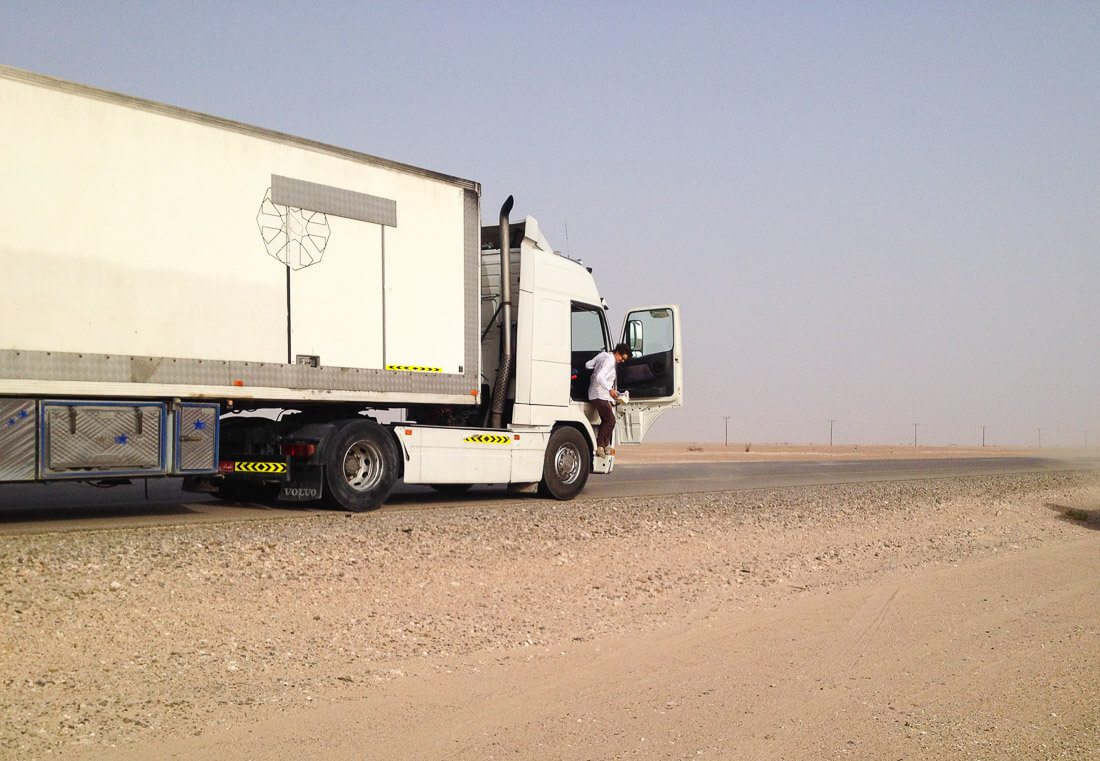 How to travel to Salalah from Dubai
By car – About 1300km, plus the time you spend at the border. We did it once, on the way back, entering via Al Ain. It takes forever, and I don't recommend doing it in one day.
By bus – There is no direct bus from Dubai to Salalah; you need to stop in Muscat first, and take a second bus on the day after.
Flying to Salalah
Salalah has an international airport, with daily flights from Dubai, Riyadh, Muscat and Jeddah, among other cities.
Traveling to Salalah by boat from Berbera (Somaliland)
When I was traveling in Somaliland, I met a couple from the USA who had come to Somalia by cargo boat from Salalah, and it's possible to do it the other way around as well. The only thing is that there isn't a fixed schedule and, for example, they had to wait in Salalah for 3 weeks.
Read: Things to do in Somaliland
The coastal road, from Salalah to Sur
If you look on the map, there is a coastal road that goes all the way from Salalah to Sur, a coastal city east of Oman.
If you are self-driving, I definitely recommend taking this way. It takes much longer, but it's definitely worth it and, if you are wild camping, accommodation should not be an issue.
The second time I visited Salalah, I actually hitchhiked back along this road. It took me more than 3 days, but man, what an experience. Very few tourists go this way, so the locals you bump into are awesome.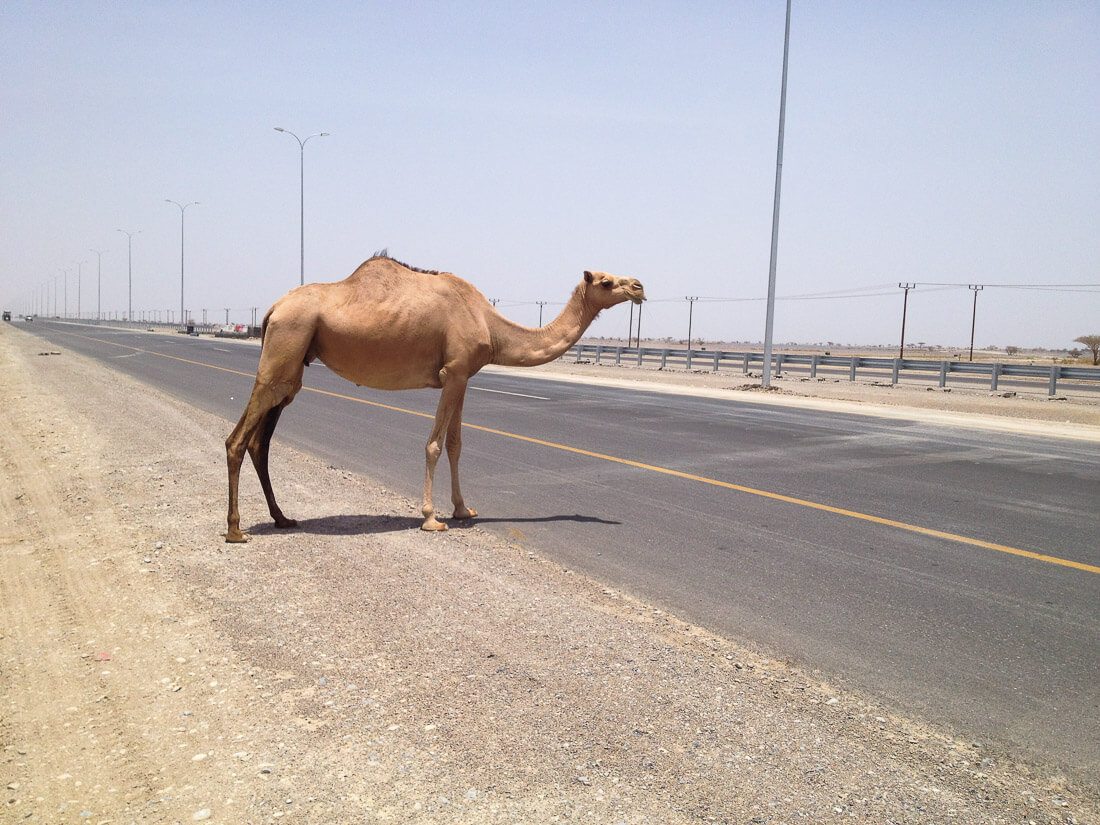 Where to stay in Salalah
You may also be interested in:
Where to stay in Muscat, a guide to find the best accommodation per area
Unless you are camping, I recommend you base yourself in Salalah.
From budget to luxury hotels, it is well-sorted for accommodation.
Outside of Salalah, tourist infrastructure is not that great, but you can find some small hotels in bigger towns like Mirbat.
If you are on a budget, I recommend booking a hotel apartment. There are plenty in Salalah and they are a great value-for-money option, especially if you are 2 or more people.
Best places to stay in Salalah:
Budget Hotel – Grand Flora Hotel – Solo budget travelers will like this hotel. Clean and great location.
Top 5-star hotel – Al Baleed Resort Salalah by Anantara – A popular luxury hotel in the beach front.
Things to do in Salalah and Dhofar province: ultimate itinerary
Explore Salalah on a guided tour
CLICK HERE TO LEARN MORE
There is no public transportation and the only way to move around is by car, even within Salalah City, as distances are so long, as in most cities across the Arab Peninsula. You can rent a car in either Muscat or Salalah.
Dhofar is big, and to make things clearer I have classified all the places to visit into:
Salalah City
West of Salalah
East of Salalah
North of Salalah
Map of the places to visit around Salalah
Click on the below image to see the interactive map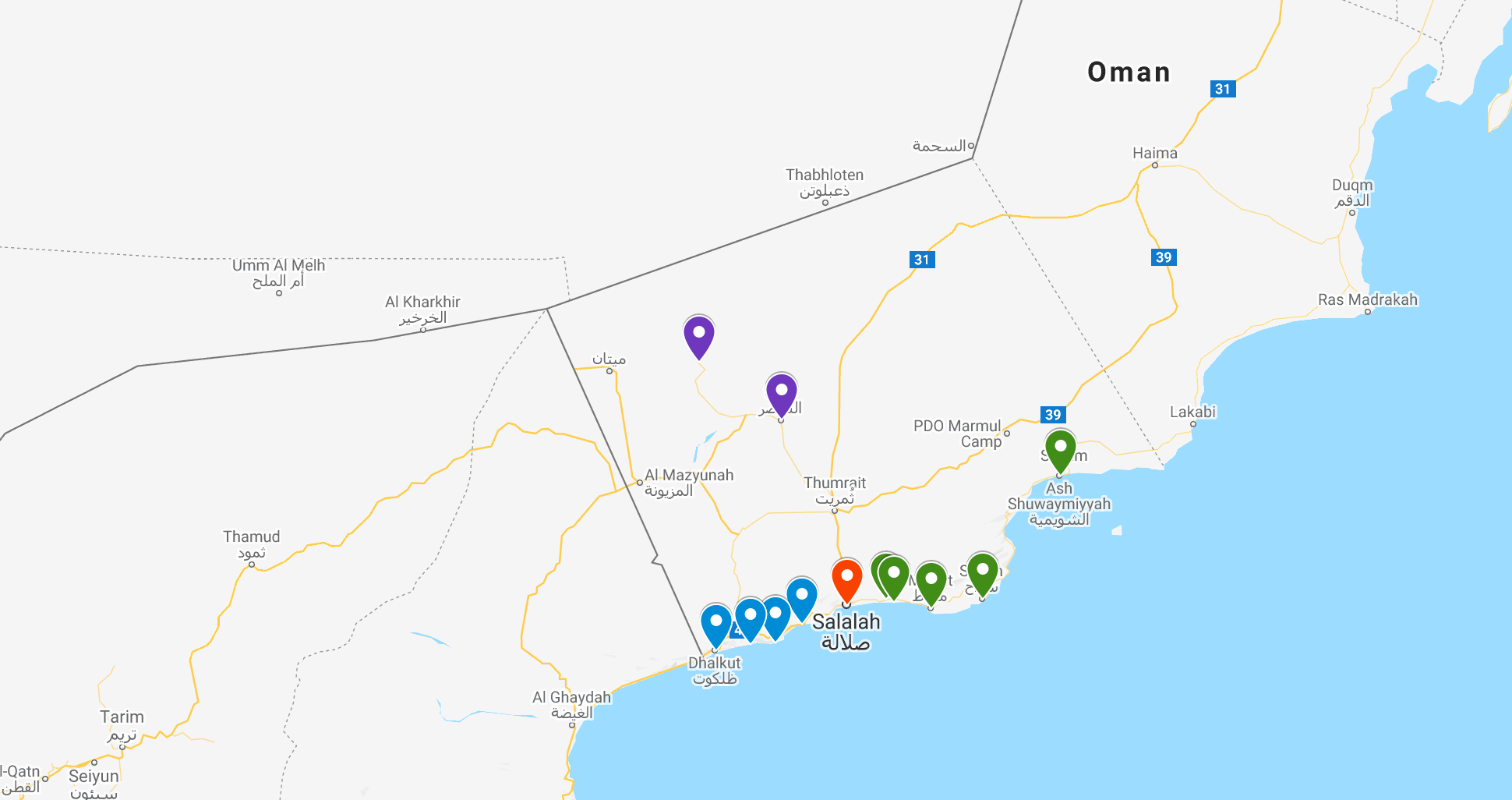 1 – Things to do in Salalah City
Dhofar's capital and Oman's second most important city has sort of a tropical atmosphere, very different from the more business-oriented Muscat.
On the one hand, you have the extensive white-sand beach with its perfectly-angled coconuts palms.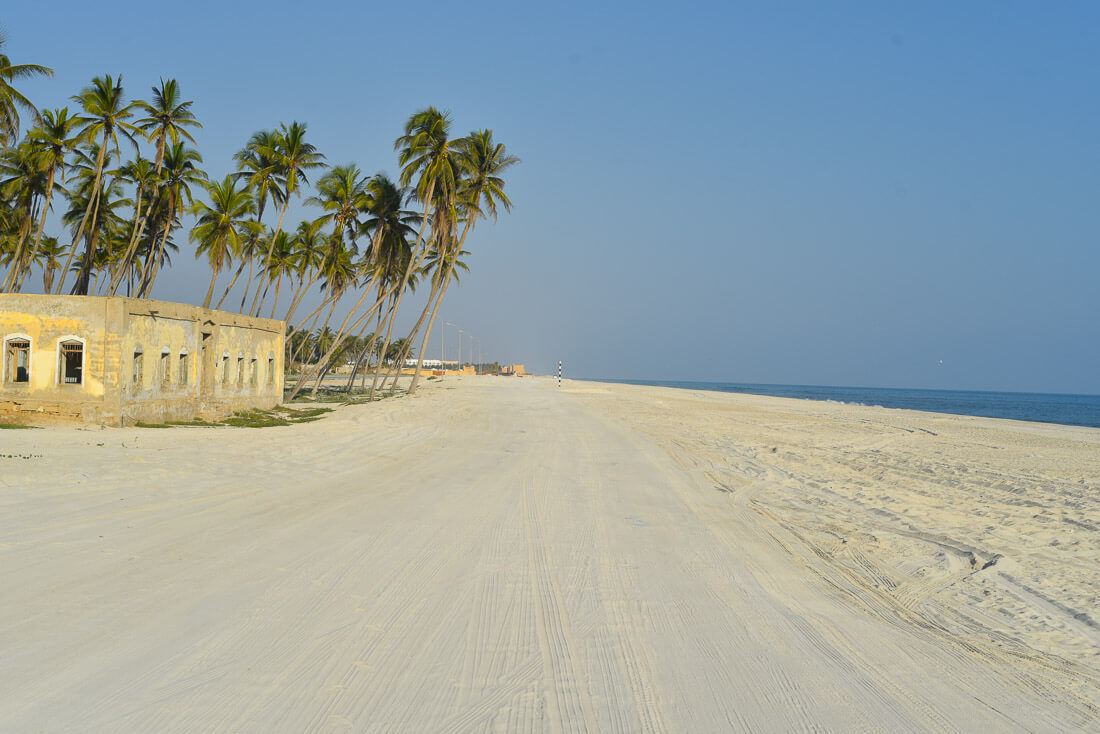 On the other hand, the center of the city is composed of a far-flung forest consisting of banana, coconut and papaya plantations, with plenty of Bengali-run stalls where you can have a freshly squeezed juice for less than 1€.
I wish I had a bicycle when I was there!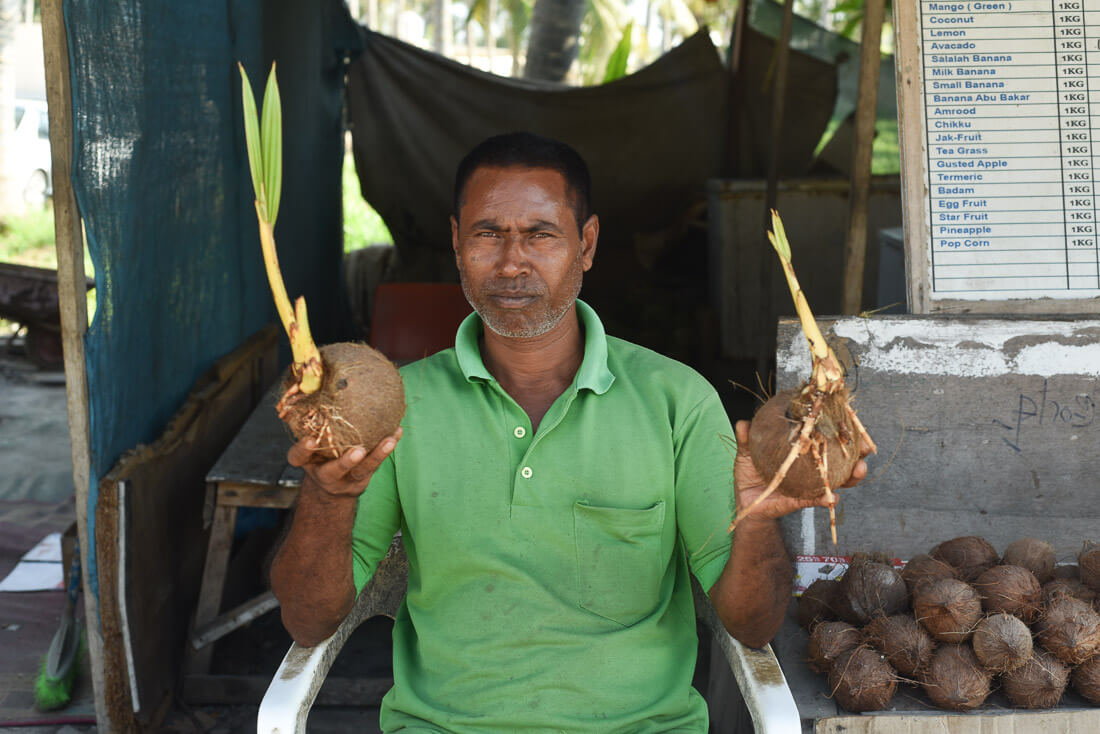 More places to visit in Salalah:
Al Haffa Souq (Frankincense souq) – The old souq where you can check out or buy different types of frankincense.
Al Balid archaeological site – The ruins of what used to be ancient Salalah: Zafar. It's part of Dhofar's UNESCO World Heritage site.
Sultan's Palace – This is Sultan Qaboos Palace (may he rest in peace). You can't get in, but it's cool to check it out from outside, and it's right next to Al Haffa Souq anyways.
About frankincense
Frankincense is a resin, or gum, that comes from the frankincense tree, and was considered one of the most relevant, important and sought-after trading goods in the ancient world, used in the past mainly for medical purposes. Because of frankincense, Dhofar was considered to be one of the richest regions in the world more than 2000 thousand years ago, as thousands of tonnes were shipped every year to Rome, India, and many other places. Today, frankincense is merely used for fragrances but it's still one of the most important elements of Dhofar's cultural heritage.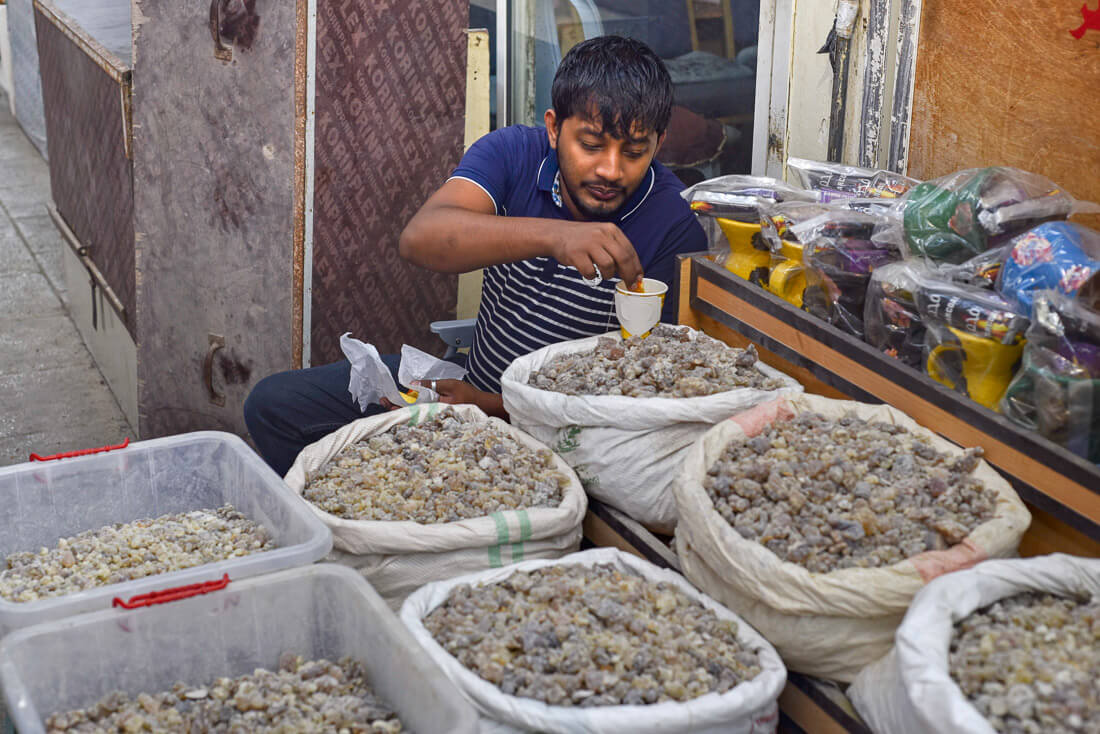 2 – Things to do in West of Salalah
The area between Salalah and the Yemeni border is home to the highest cliffs and most dramatic coastline, the coolest places to visit around Salalah. By the way, this area is as safe as the rest of Oman.
You can easily drive all the way to Dalkut (the border town) and come back to Salalah on the same day, stopping in a few worthwhile villages and view-points.
Mughsayl – The first landmark you will find is Mughsayl, home to some pretty impressive blowholes but unless you come here during monsoon season, there won't be much going on. Otherwise, just drive through it before you start ascending Jabal Qamar.
Shaat – This is perhaps, the most jaw-dropping view point in all Oman. Keep in mind that you need to get off the main road for 5 km. See the previously attached map.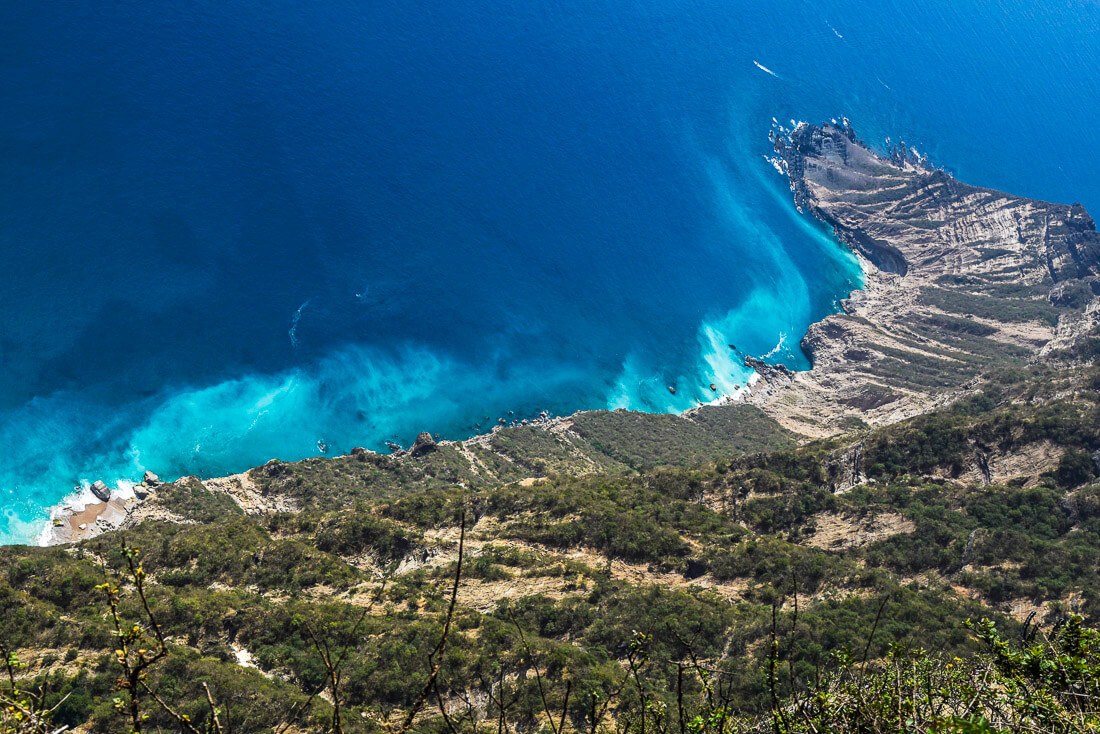 Rakhyut – The drive from Shaat to Rakhyut is the most scenic in all Oman. I recommend you stop in Rakhyut for lunch, a small fishing village with a corniche filled with camels.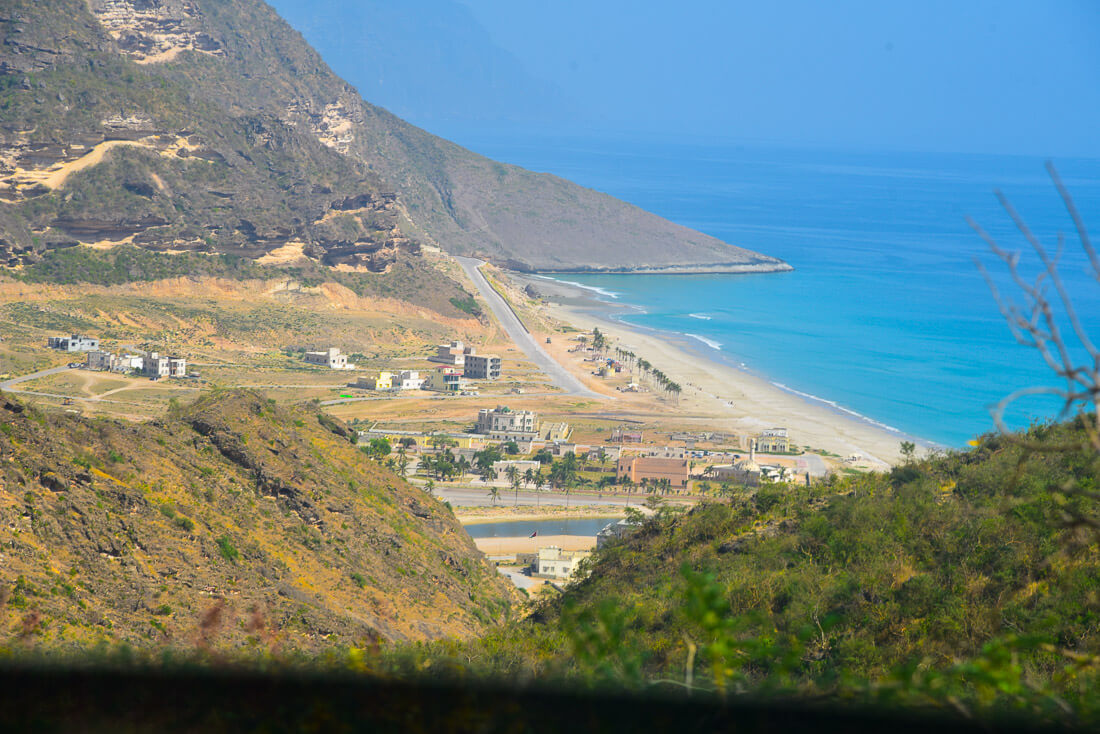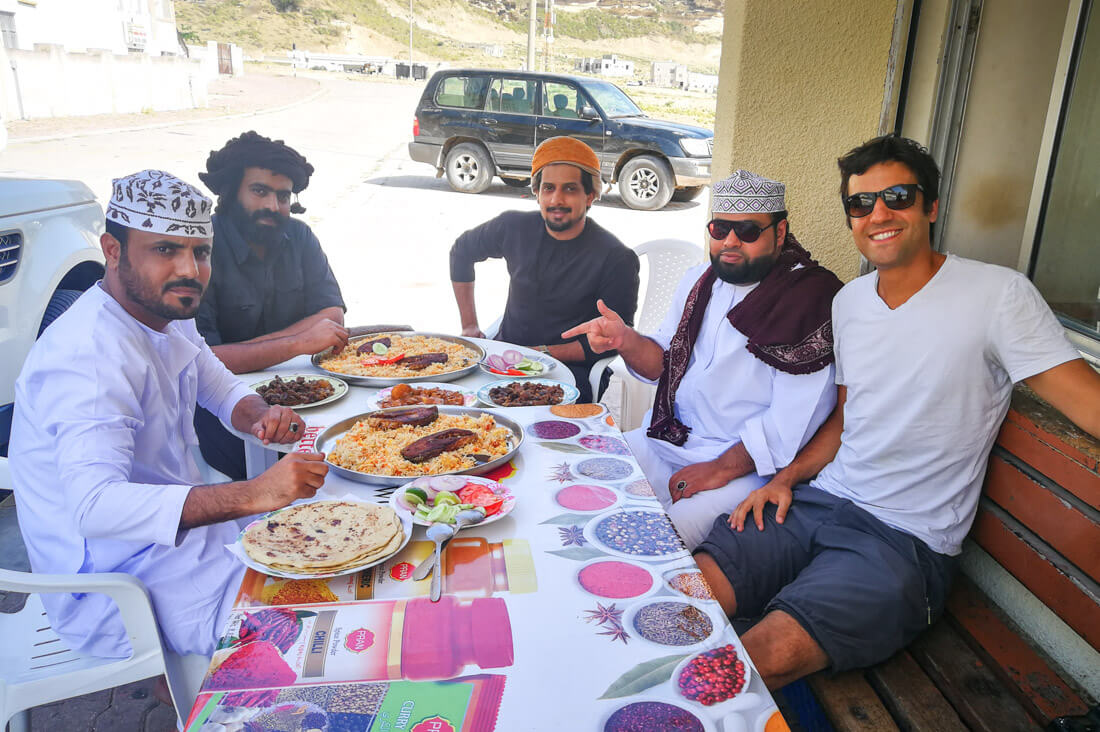 Dalkut – There is nothing particularly special in Dalkut, but it's the last village before Yemen. The perfect place to finish your day before driving back to Salalah.
Dhofar curious fact – Dhofar has the largest population of camels in the world. They are literally everywhere, unlike northern Oman where you see goats. Camel meat is a big deal here as well, and it's typically served in most restaurants.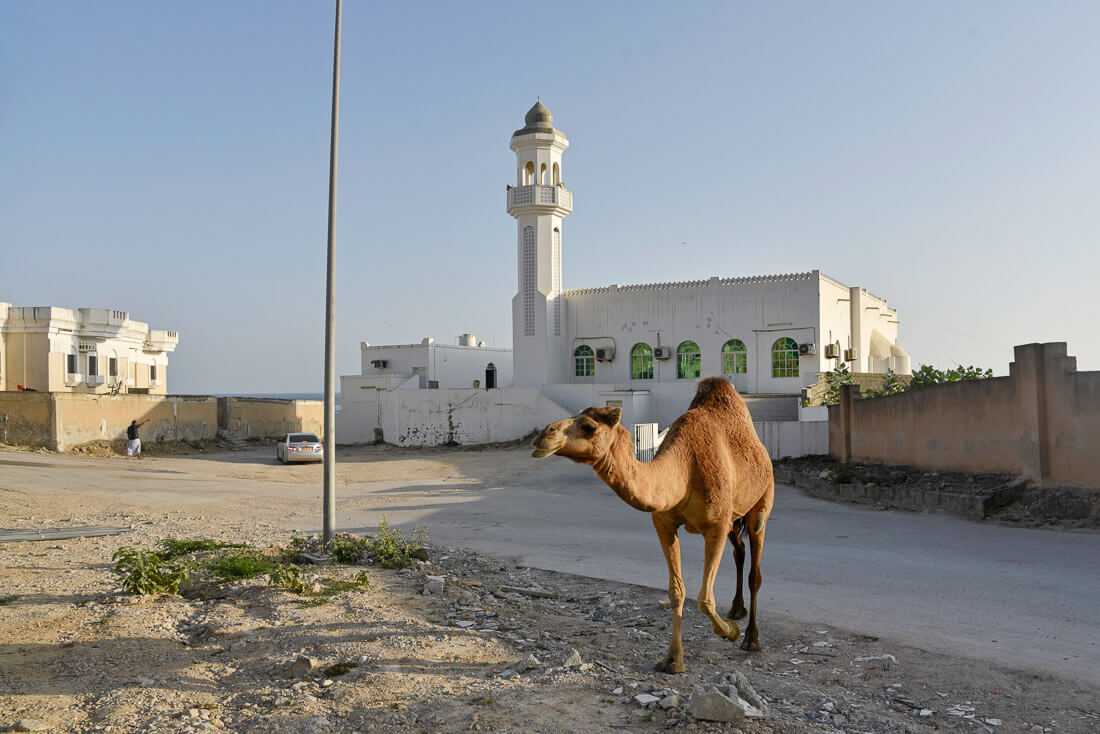 3 – What to do East of Salalah
The area east of Salalah is less breathtaking landscape-wise but its beautiful towns and historical sites make it more culturally interesting.
You may also do it in one day but I personally spent one night in Sadah.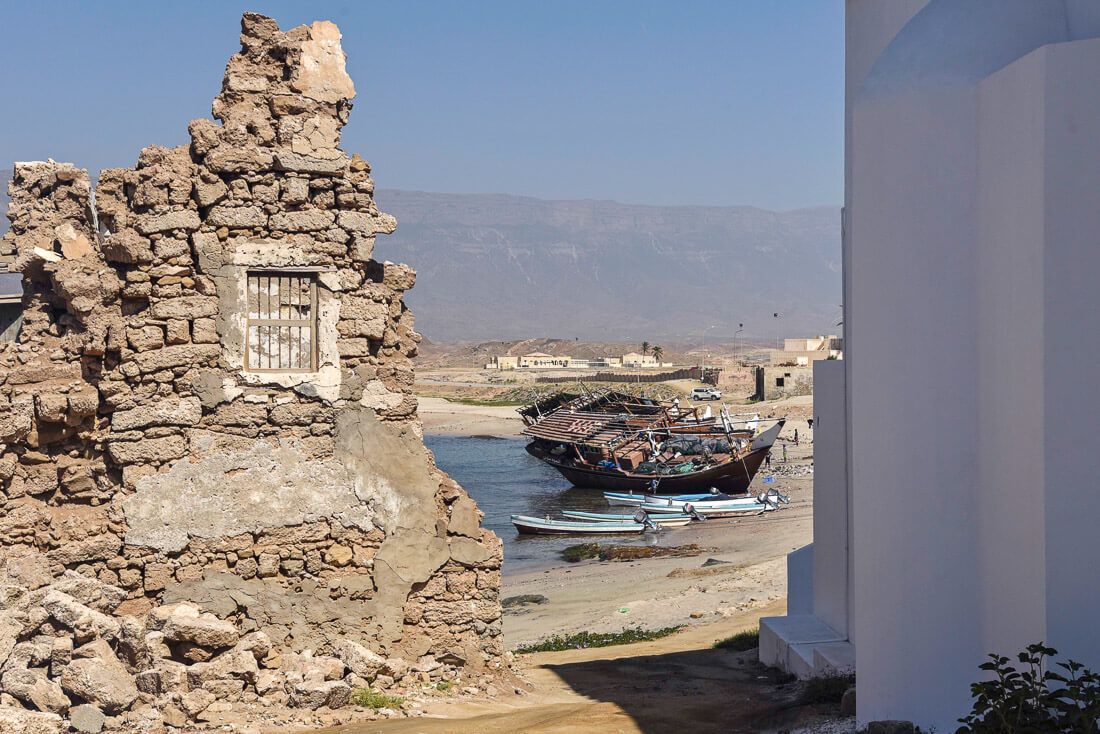 Taqah – Taqah is the first town you find after Salalah. Nothing very exciting other than this was an important port, so there are some old buildings from their more prosperous times.
Khor Rori – The most important archeological site in Dhofar, the ruins of the ancient city of Sumhuram, founded in response to the rising importance of the frankincense trade.
Mirbat – The largest town after Salalah, Mirbat is home to a pretty interesting and busy fishing harbor, with plenty of picture opportunities. The town's architecture is also pretty neat and there is a mosque (Bin Ali's) which is worth stopping for.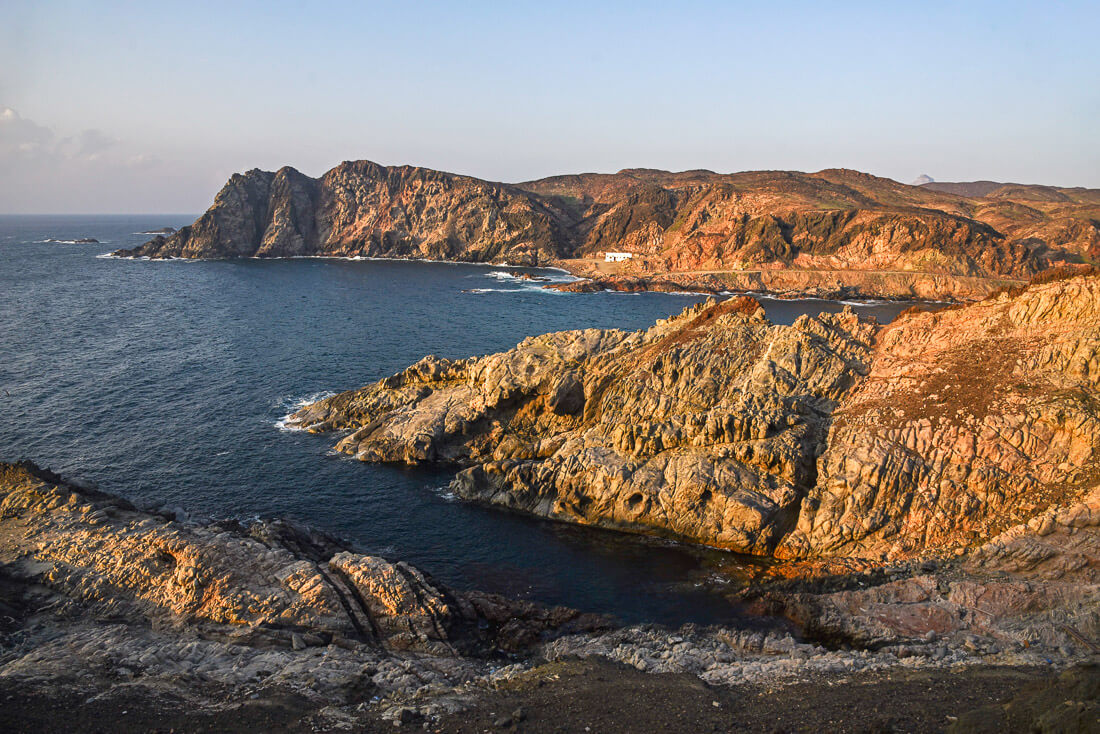 Sadah – Sadah is a small, slow-life coastal village with not much to do, but the people here are great and I stayed here because I met a kind family who invited me to stay in their house. The surroundings, however, are beautiful and, besides the beautiful coast, we also visited a camel farm nearby.
Beyond Sadah – As I said before, I continued over this coastal road all the way to Muscat. Beyond Sadah, there aren't any villages of interest but the landscapes are some of the most unspoiled in all Dhofar, much less visited than the ones in the south. If you are self-driving, I recommend going all the way to Ash Shuwaymiyyah.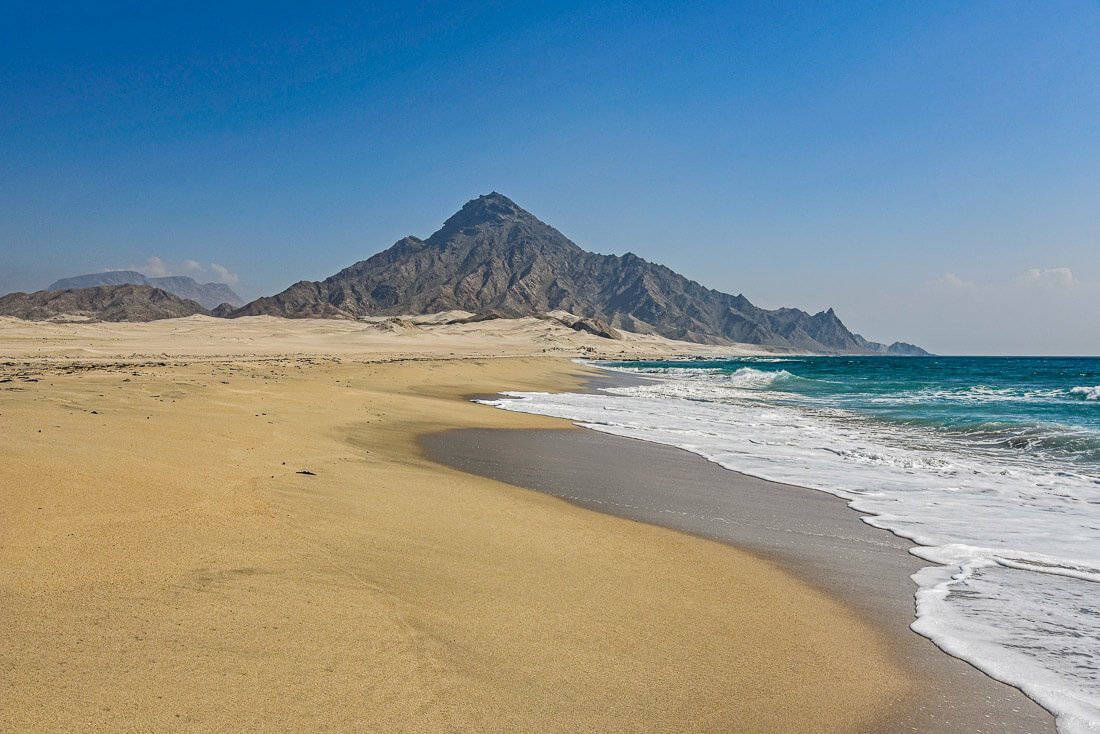 4 – Places to visit north of Salalah
In the area north of Salalah, towards the Saudi Arabian border, you find the Lost City of Ubar and the Empty Quarter.
Geographically, this area has nothing to do with the tropical southern part but still, it's one of the cool places to visit near Salalah.
The Lost City of Ubar
Often called the Atlantis of the Sands, a name given by Lawrence of Arabia, Ubar is a legendary lost city located in the deserts north of Salalah, at the edge of the Empty Quarter.
Only discovered in 1992, Ubar used to be a main trading post for frankincense and is believed to be the Iram of the Pillars, a lost city mentioned in the Quran.
Well, from Salalah, you can visit the ruins of Ubar.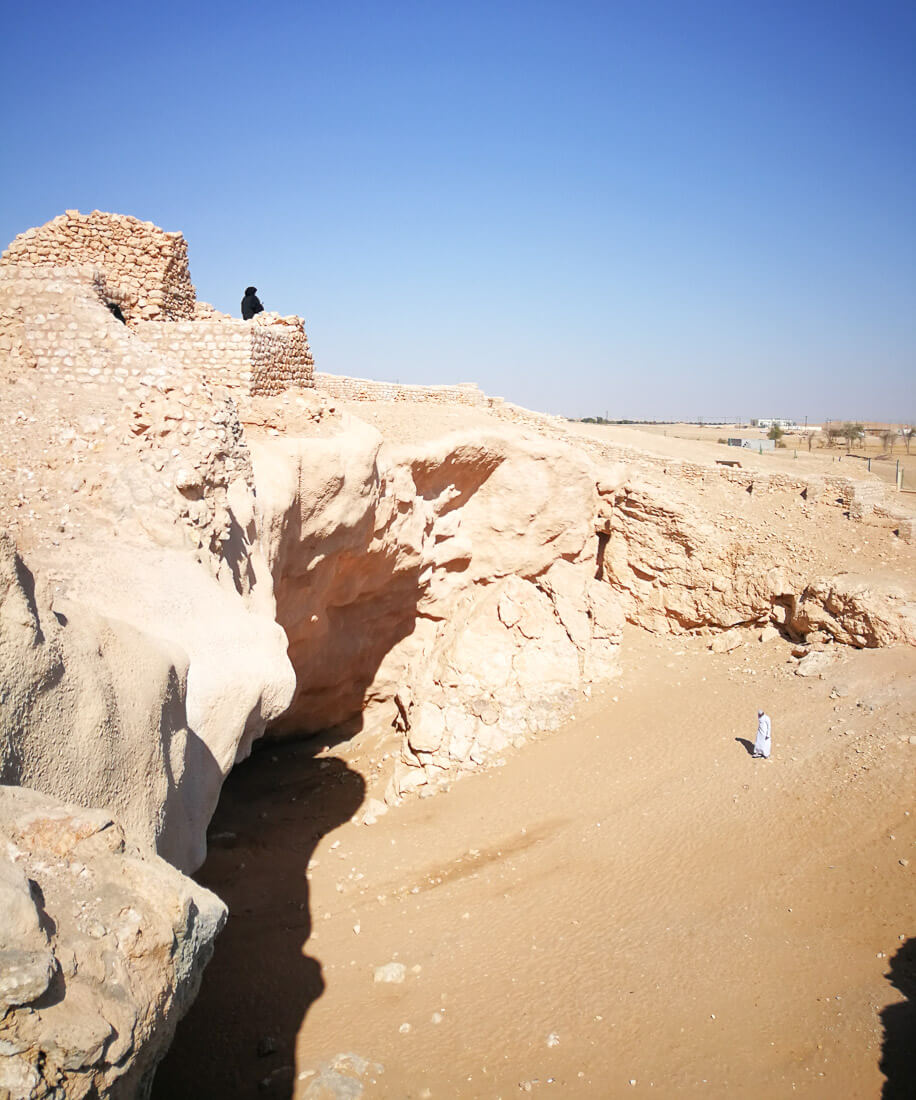 The Empty Quarter
Dhofar province is also the gate to the Empty Quarter – aka Rub' al Khali – a desert spread across Oman, Saudi Arabia and the United Arab Emirates, characterized as the largest sea of sand dunes in the world, and the most impressive place to visit in Dhofar.
I personally didn't visit this part of the Empty Quarter, mainly because you have to go on a tour, and I had already visited it on the United Arab Emirates side.
However, you can drive to the beginning of it (that's what I did), after visiting the ancient City of Ubar.
Having an experienced guide is mandatory, even if you have your own 4×4. You should know that Rub' al Khali is not like the deserts you find around Dubai or Riyadh, but here we are talking about 100-meter dunes made of shifting sands.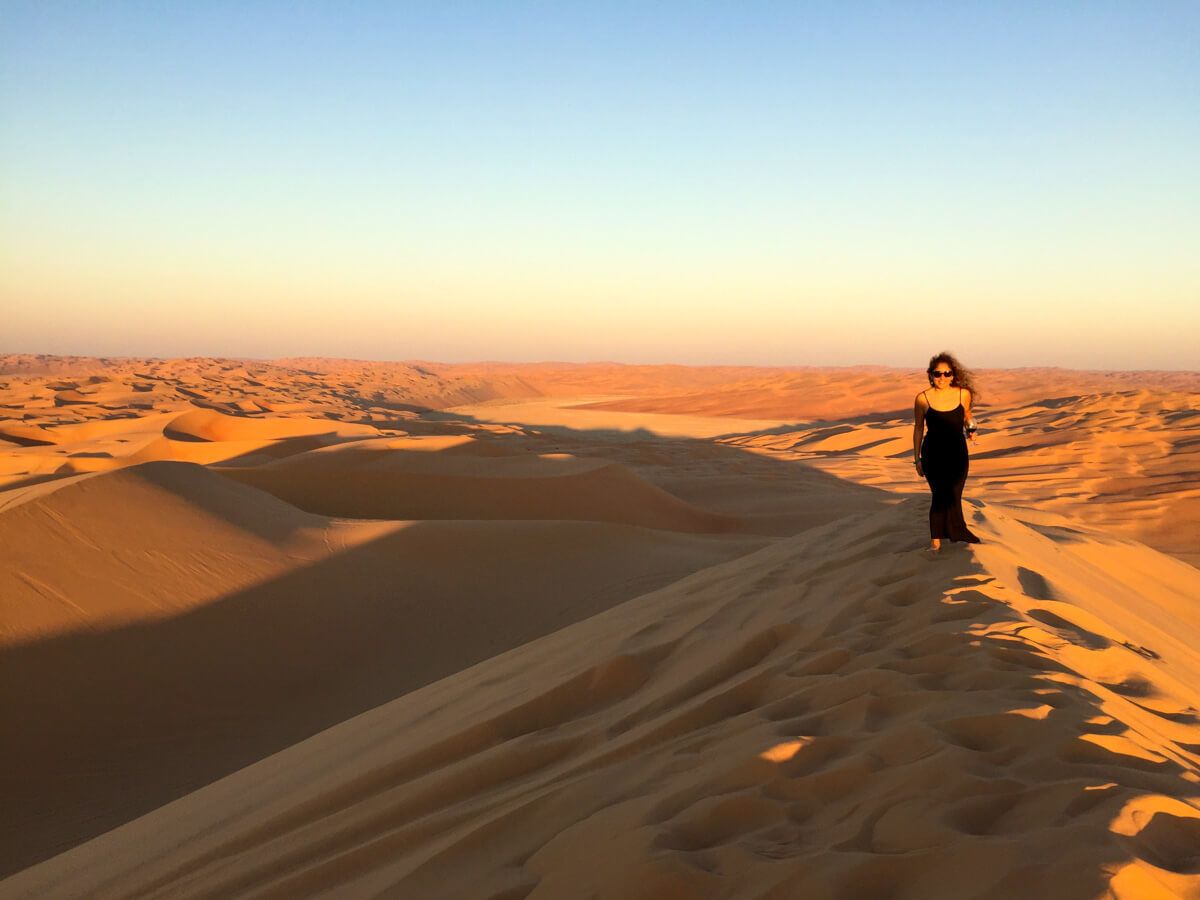 More information for visiting Salalah
Travel insurance for Oman
Get IATI Insurance: outdoor activities coverage + COVID-19
Buy it here to get a 5% discount
Don't forget to check our travel guide to Oman.
As well as all our Oman articles: